Where to Find the Most Instagrammable Walls in Los Angeles
Inspired by colorful houses of Burano from my recent trip to Venice, when coming back to my hometown I'm determined to find the "Little Burano" within Los Angeles.
Burano is famous for its brightly-colored fishermen's houses and now is one of the most photographed destinations on Instagram. I had many cute pictures taken in front of Burano's houses' walls and wonder if I can find similar beautiful vibrant walls in my hometown. I did some research right after my Burano trip, and to my surprise LA is home to many such backdrops-the city's landscape is dotted with historic streets arts, murals, and buildings painted in vibrant hues.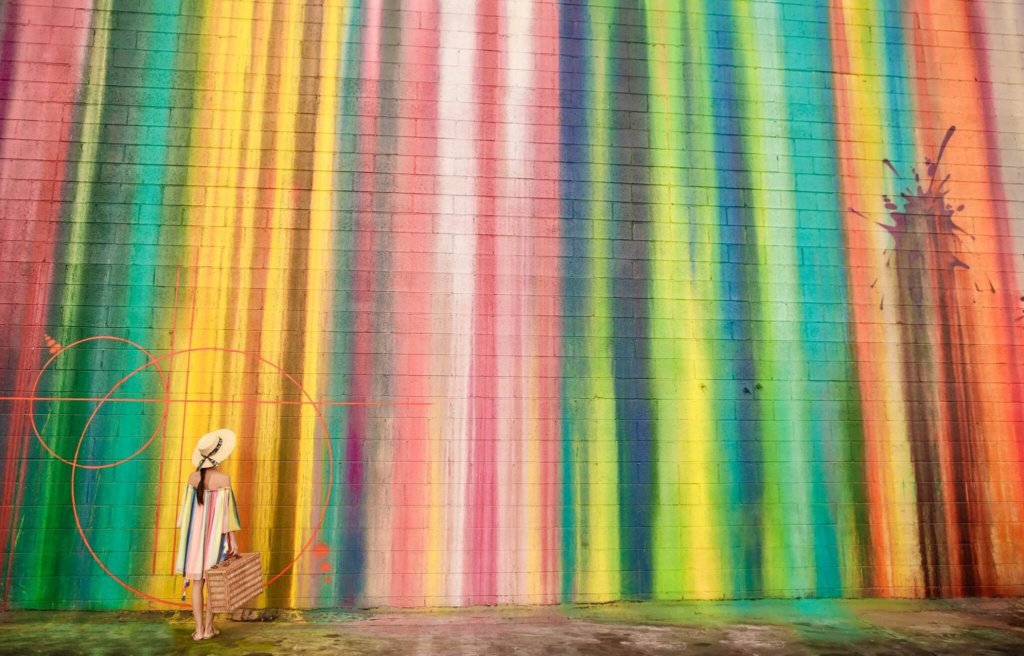 In this blog I'm sharing with you the 10 most instagrammable walls in Los Angeles. Since I haven't had time to explore them all, the first 5 walls' pictures in my list are photographed by me; the last 5 walls are by other photographers and bloggers whom I will give full credit in the pictures with direct links to their awesome websites.
1. Risk Rock Wall:
This is my favorite wall of all!!!!The colorful graffiti wall was designed by Risk Rock, and it works well for adding a pop of color on your Instagram feed. This wall is in the Pasadena Art College of Design's parking lot located on Raymond Avenue at Art Center's South Campus.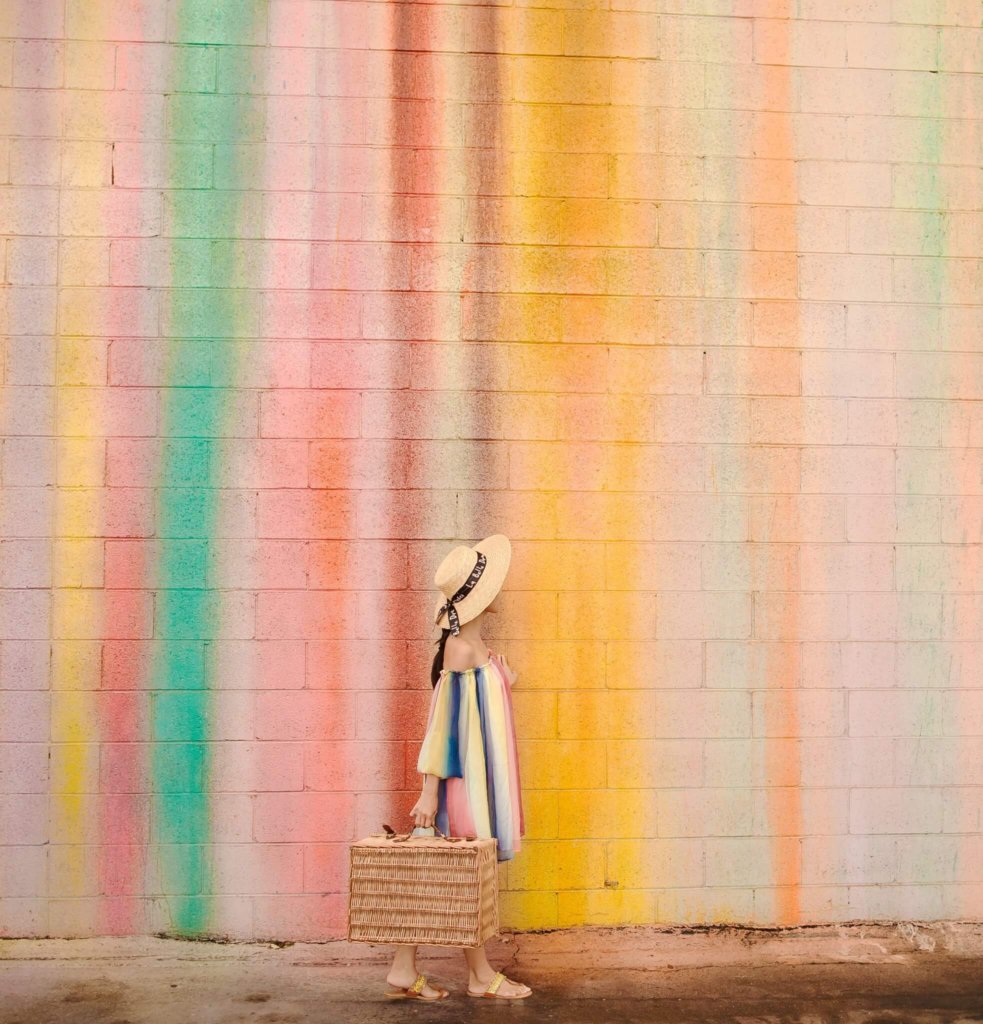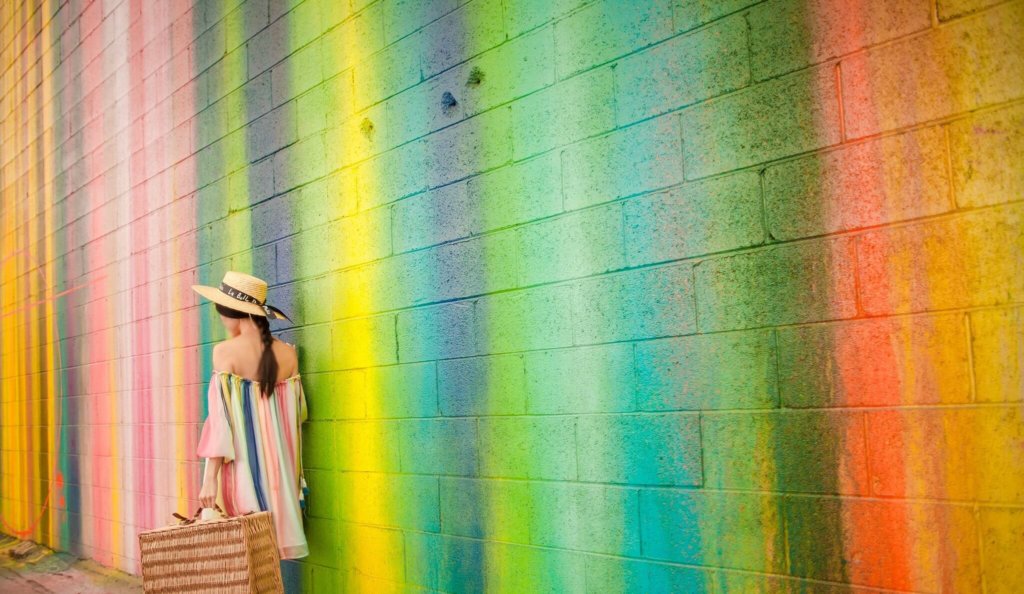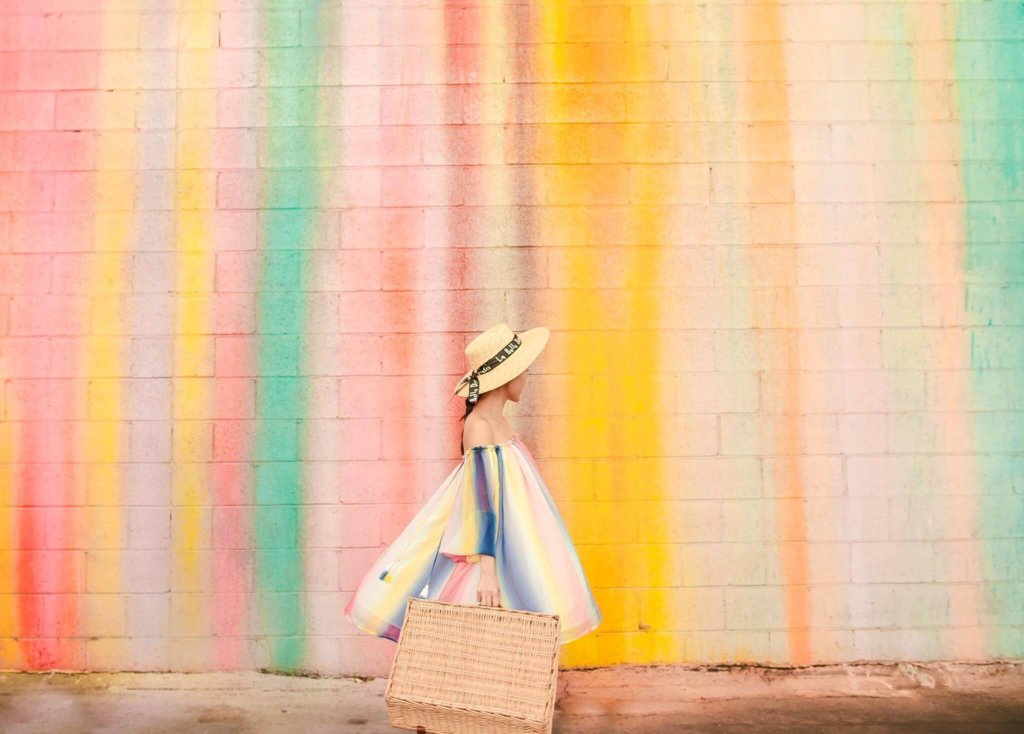 Where to find it: 897 S. Raymond Avenue, Pasadena, CA 91105
2. Dream Big Butterfly Mural:
My second favorite is this beautiful butterflies-covered mural, full of positive sayings and bright colors, located on the side of John & Pete's Fine Wine and Spirits. If your day is not going well, come here to see this wall which is filled with positive and encouraging sayings that will instantly brighten up your gloomy days. This beautiful mural was created by artist Marisabel Bazan.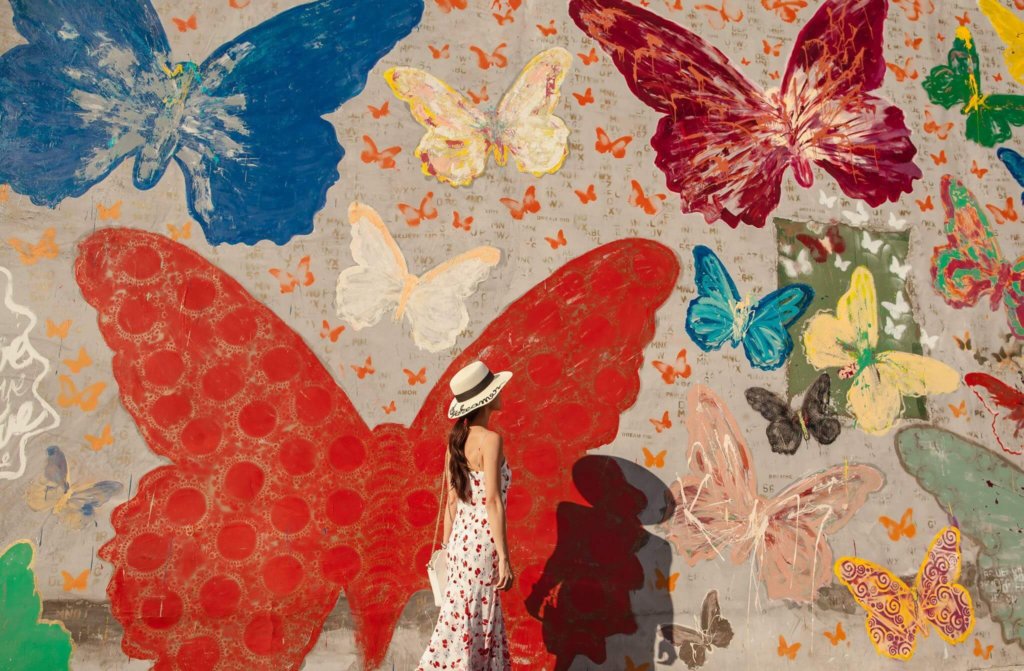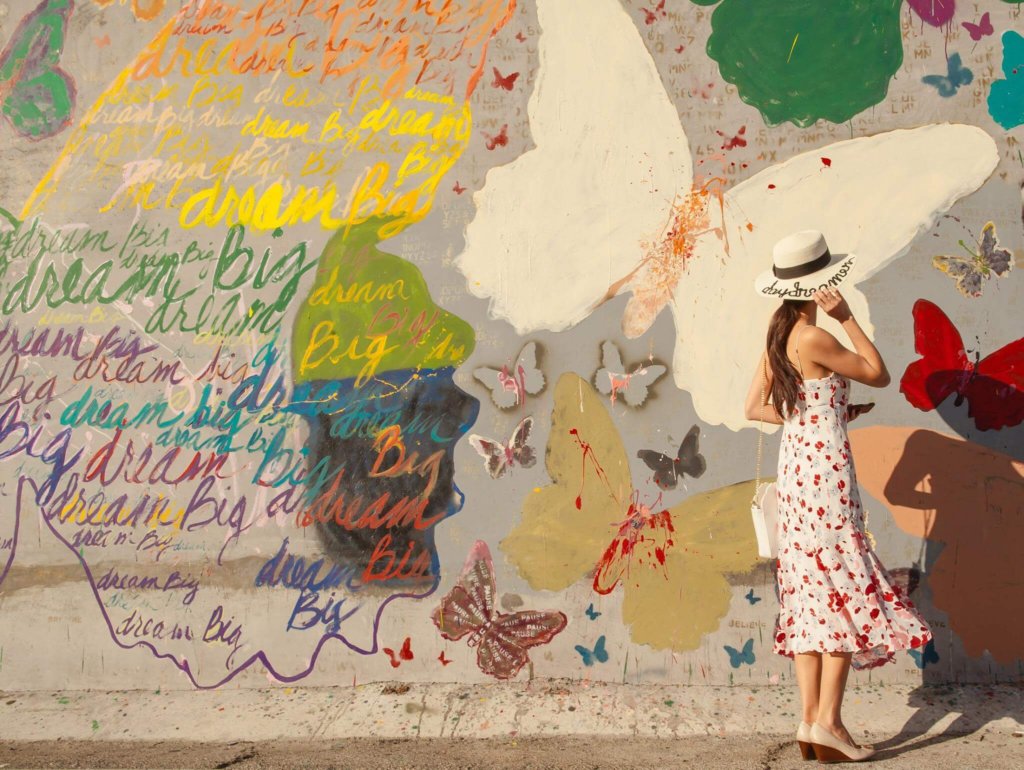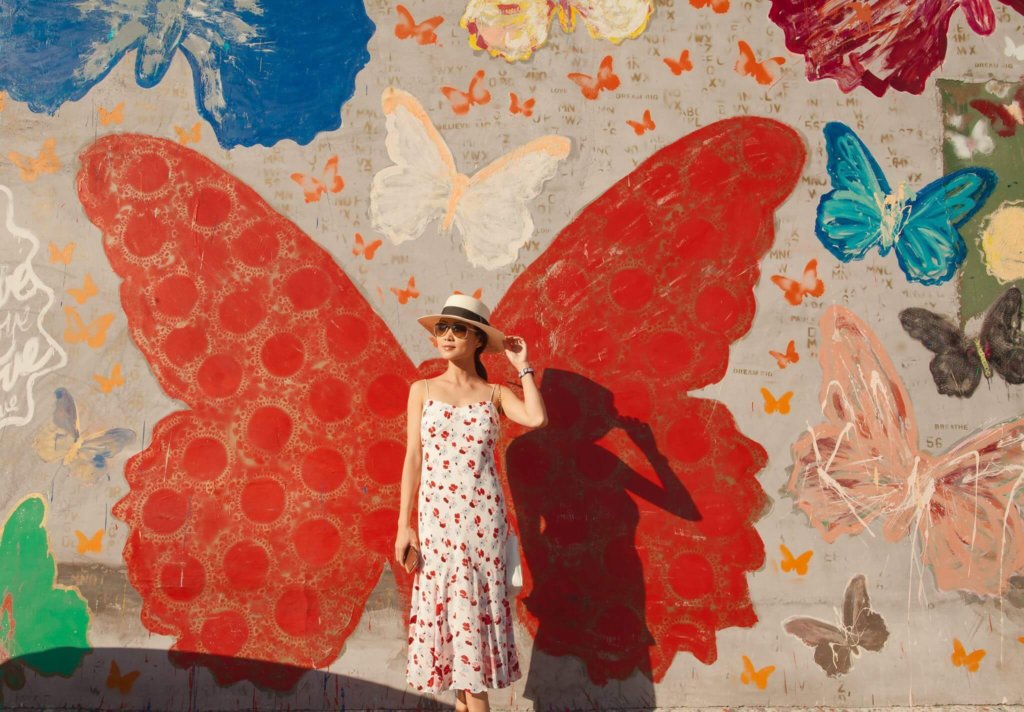 Where to find it: 621 N La Cienega Blvd, West Hollywood, CA 90069
3. "Made in LA" Wall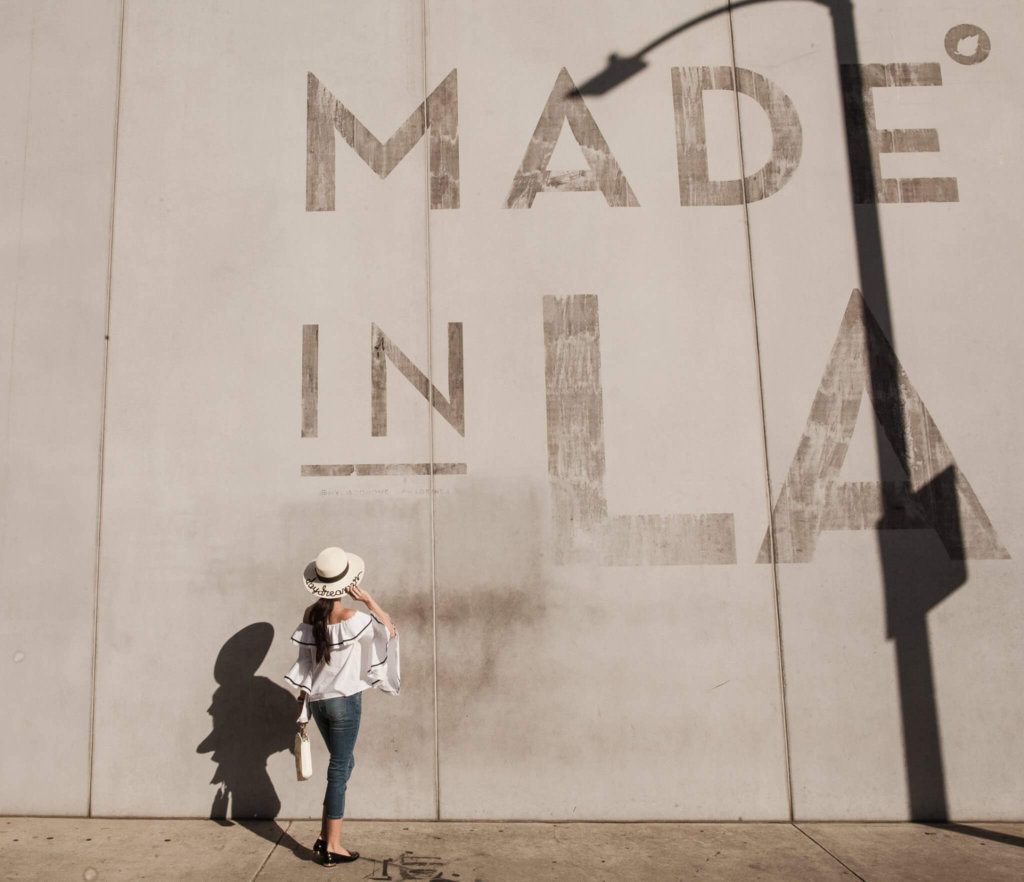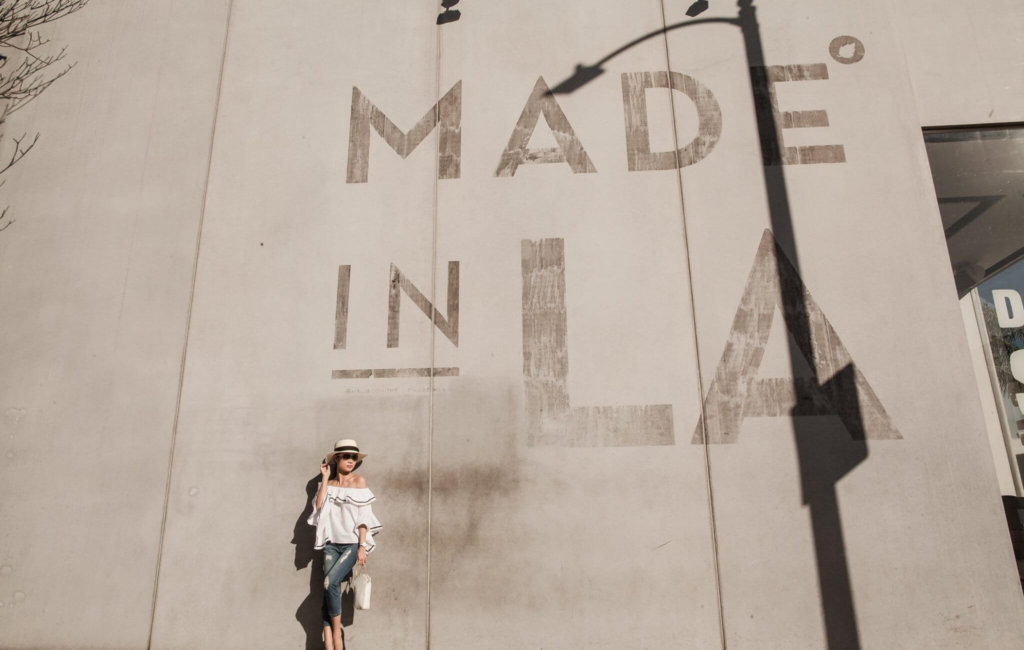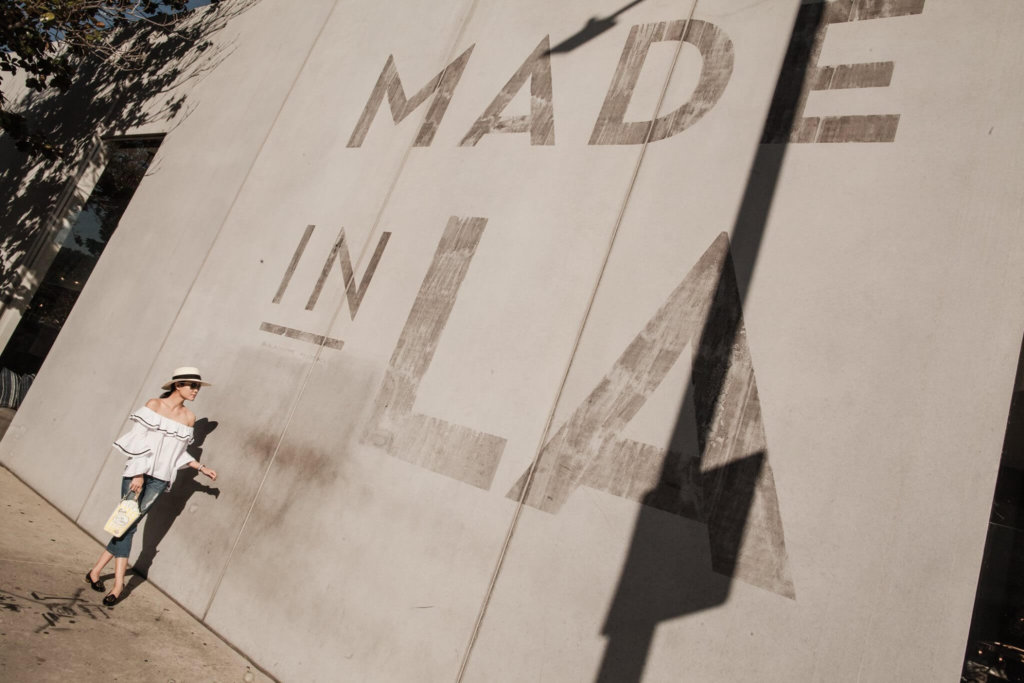 LA locals love this "Made in LA" mural on Cisco Home located on Melrose Ave which expresses their hometown pride in the most fashionable and stylish way!!!
Where to find it: Cisco Home, 8025 Melrose Avenue, Los Angeles
4. Paul Smith Pink Wall: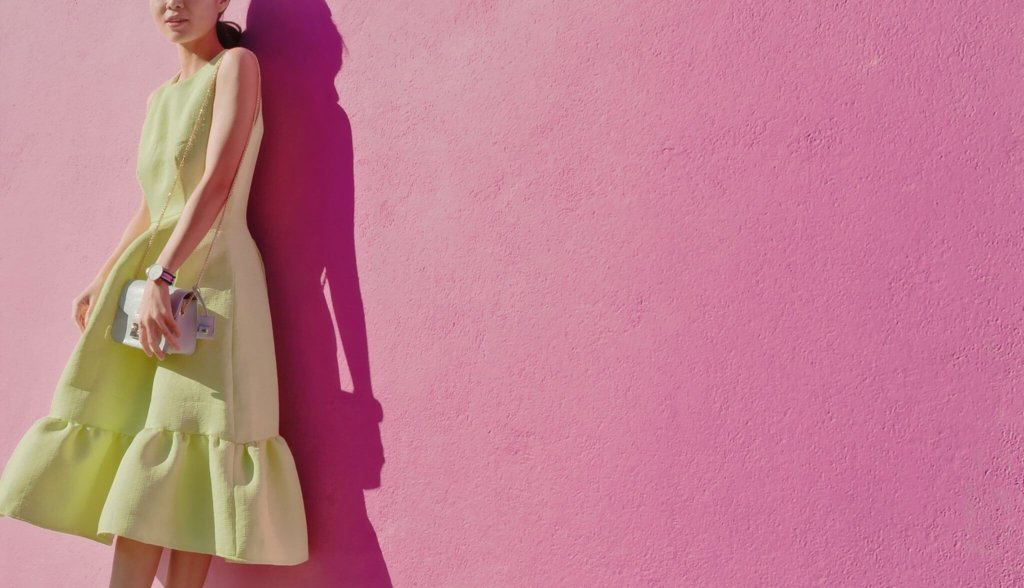 Store Paul Smith Los Angeles' notorious bubble gum pink wall is perhaps one of the most popular spots on this list. A favorite spot for locals, tourists, and photoshoots. When I was here, I had to wait for my turn to get a few shots in front of this fabulous wall. It's always crowded and you have to be patient. And the valet guy who always sits there is not exactly friendly and who will tell you that you can't use your professional camera.
Where to find it: Paul Smith Los Angeles, 8221 Melrose Ave.
5. Venice Mural: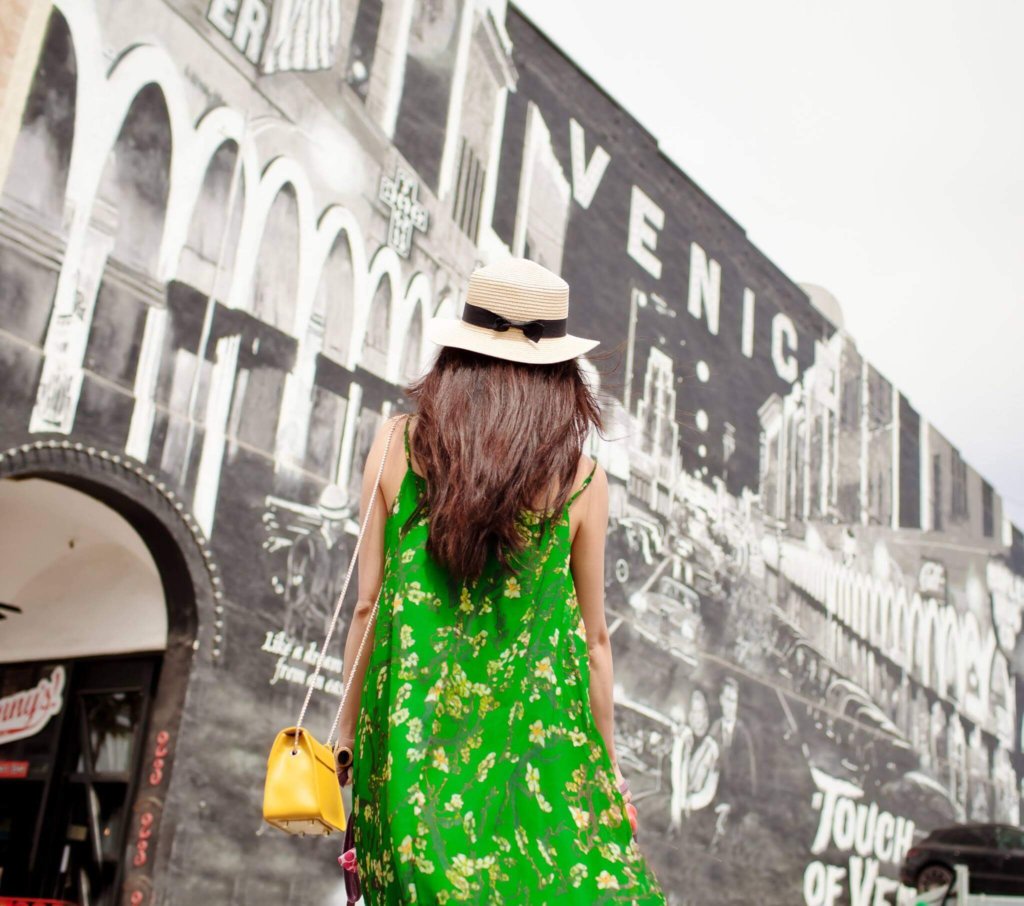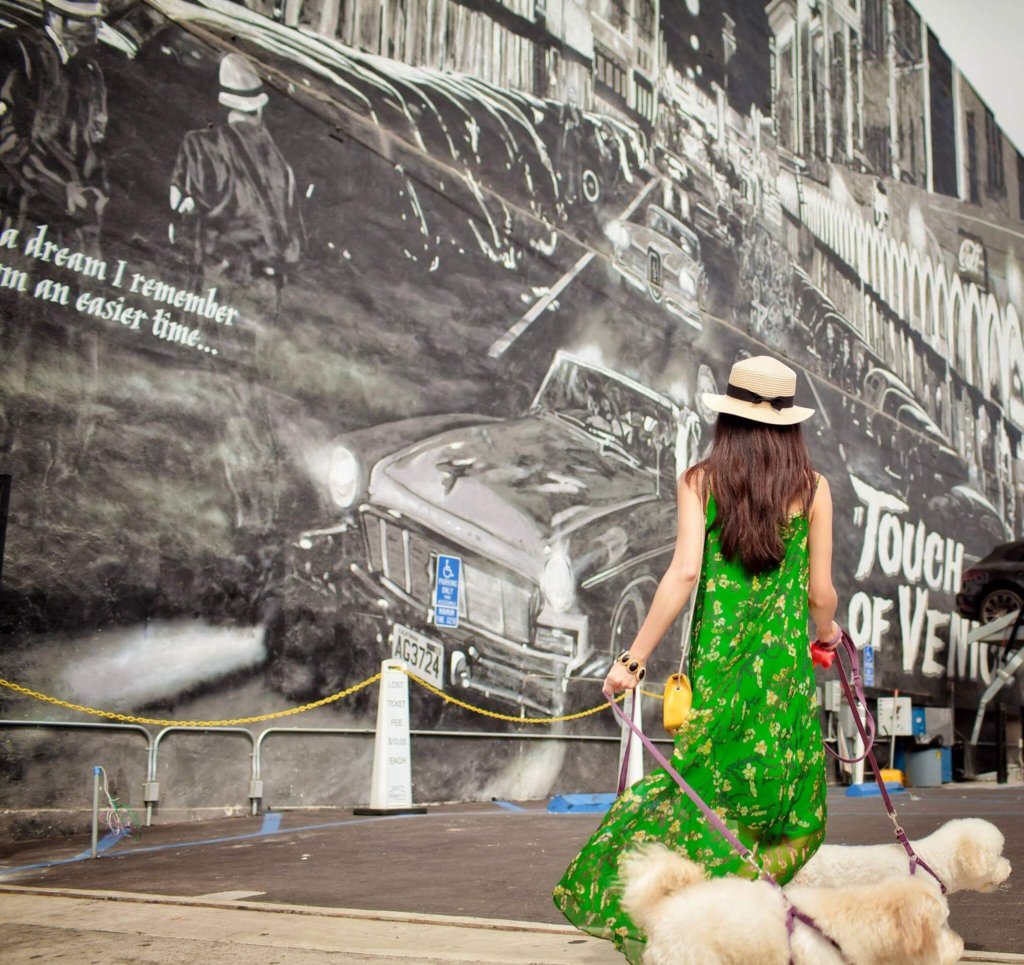 Venice, California has some awesome murals and street arts. One of my favorites is this monochrome mural on Abbot Kinney Boulevard. I can't recall the address, but if you can find that California famous corner with the Venice sign and walk from there towards Venice Beach Board Walk, you will see this wall.
Where to find it: in the middle of the Abbot Kinney Blvd corner and Venice Beach Boardwalk
From #5-#10, these walls are photographed by DIY Studio . Please check out their lovely website for more beautiful wall crawls all around US!!!
6. The Polka Dot Wall:
This beautiful work of art was created by The Most Famous Artist. I have seen this cute wall on countless of popular LA hashtags and thanks to DIY studio I now know the exact location of this wall. Check out their website for more colorful and fun projects.
Where to find it: The Springs, 608 Mateo St., Downtown L.A.
7. Mondrian Wall by Kurt Thompson: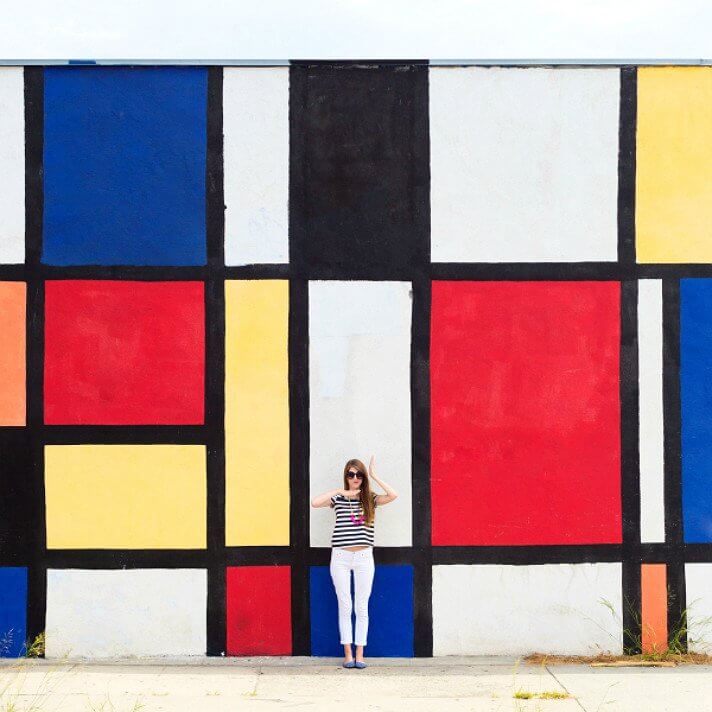 Mondrian Wall at Artist & Craftsman Supply | Photo by Jeff Mindell, courtesy of Studio DIY
Where to find it: Artist & Craftsman Supply, 1660 S. La Cienega Blvd., Los Angeles
8. Color Block Brick Wall
Where to find it: Vidiots, 302 Pico Blvd. (off 3rd Street), Santa Monica
9. Heart Mural:
Where to find it: Intersection of Los Feliz Blvd & Brunswick Ave
10. Kim West Mural:
Any urban adventure is not complete until it has been photographed in front of a colorful wall for local flavor. Have you taken photos of awesome walls in your city? Please share the wall love!!!
November 3, 2016
Related Posts:
–>My Top 15 Photography Spots in LA