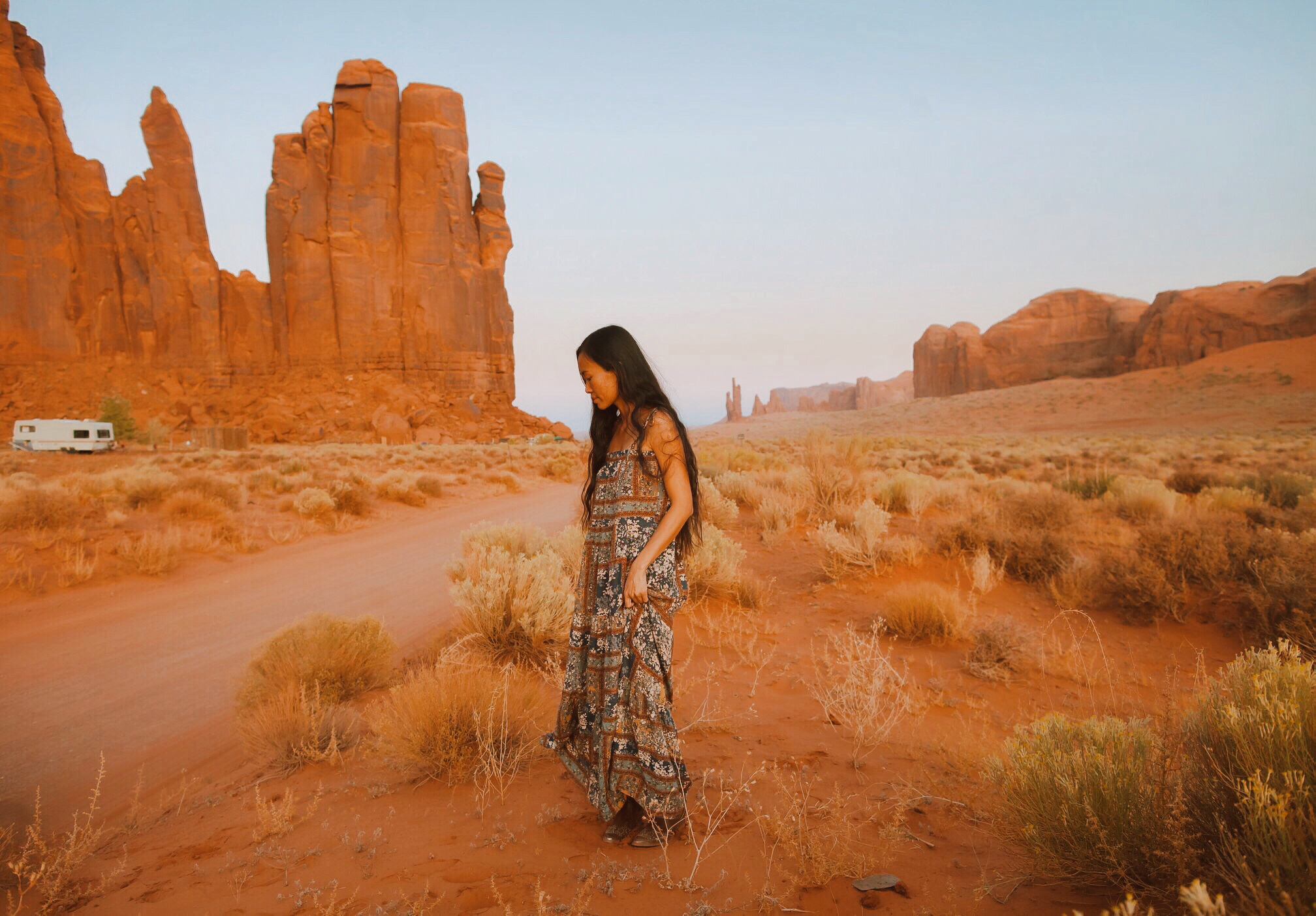 How to Dress Boho Chic When You Travel
I am a big fan of the boho chic style. "Boho" is short for "bohemian," and it's often used to describe styles that are generally rooted in earth tones and come in flowy silhouettes. Artistic, relaxed, liberated…the style resembles to the nomadic, carefree and unconventional culture and lifestyle from centuries ago. Sometimes this style seems impractical for travel, but it definitely isn't. Many people wonder how to dress boho chic when they travel, so in this blog I'm partnering with Three Bird Nest to show you how easy it is to assemble that comfortable Bohemian look for your travel.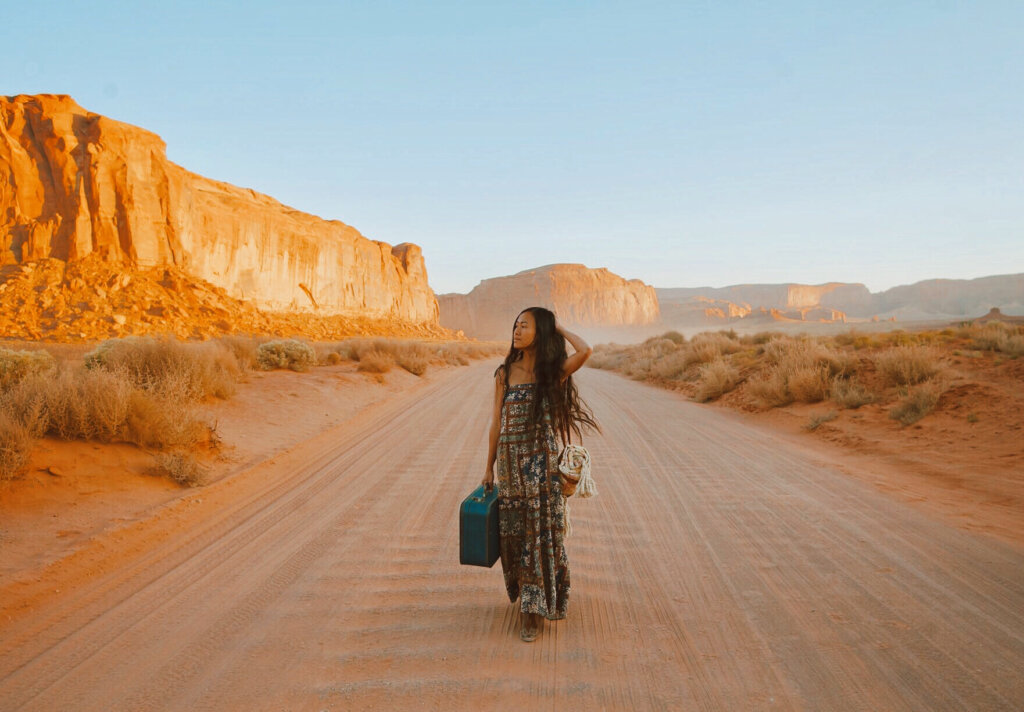 What makes the Boho movement so inspirational is that it focuses on looking natural and drawing out your individuality. The present-day Bohemian girl represents a free spirit, who is well-cultured, loves to travel, and is known as adventurous because of both her clothing choices and her lifestyle. If you are looking forward to starting a bohemian wardrobe, Three Bird Nest is a great kick-off point which has everything that you need to assemble your boho free-spirited wanderlust look from tribal-inspired prints, floral fabrics, flowing skirts tunic tops, printed pants, to headscarves or headbands.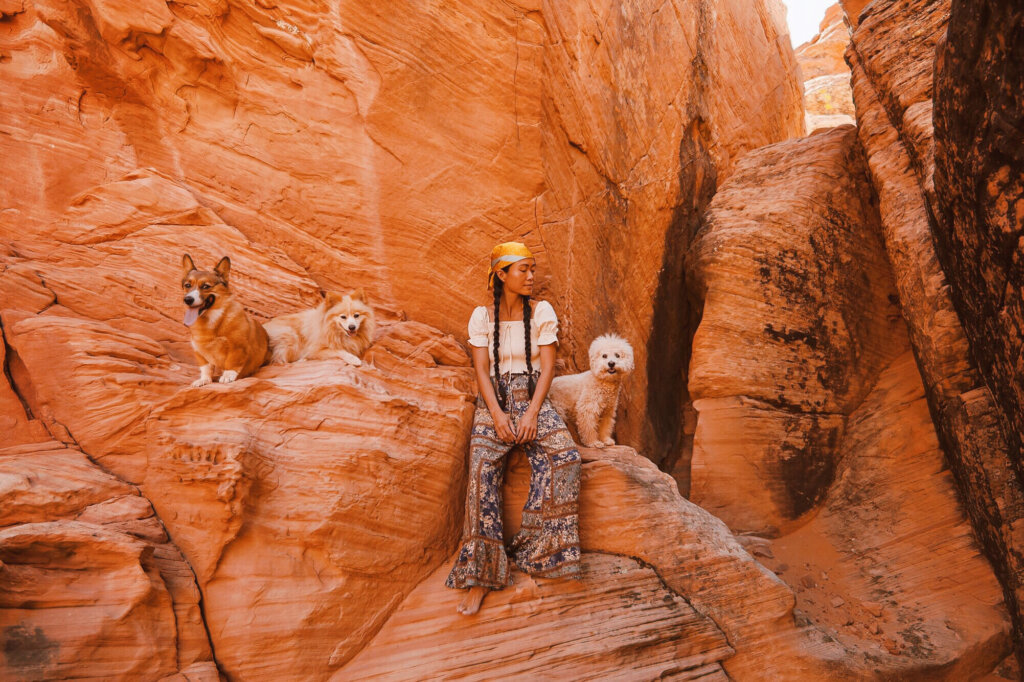 Denim Jacket
What you need is no more than 7-10 key pieces that you can mix and match easily. One of my favorite key piece in my boho wardrobe is a denim jacket.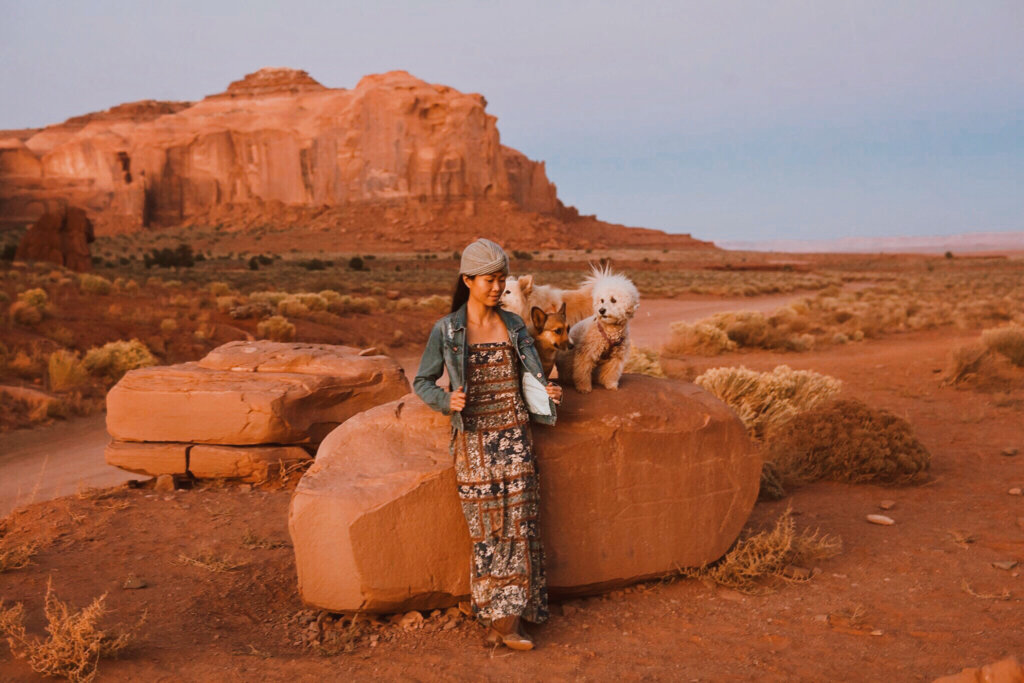 Pair your denim jacket with a floral jumpsuit or printed dress, this will add some color and freshness to your outfit. And add a crossbody bag and some leather ankle boots to complete the look. I love Three Bird Nest Jett Set Denim Jacket. It's comfy, versatile, and goes with almost all of my outfits.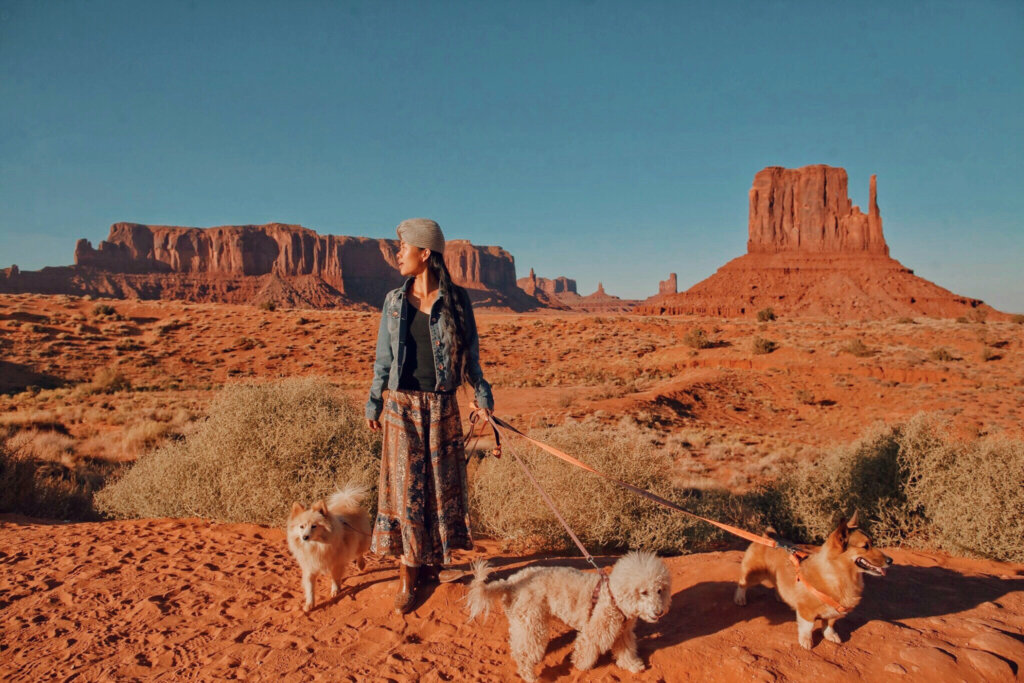 Maxi Printed Dress
Long floaty maxi dresses create the classic boho look. Color palettes range from autumnal tones like deep browns and tans to charcoal. Paired with either a sweater overtop or jacket, it can look a few different ways.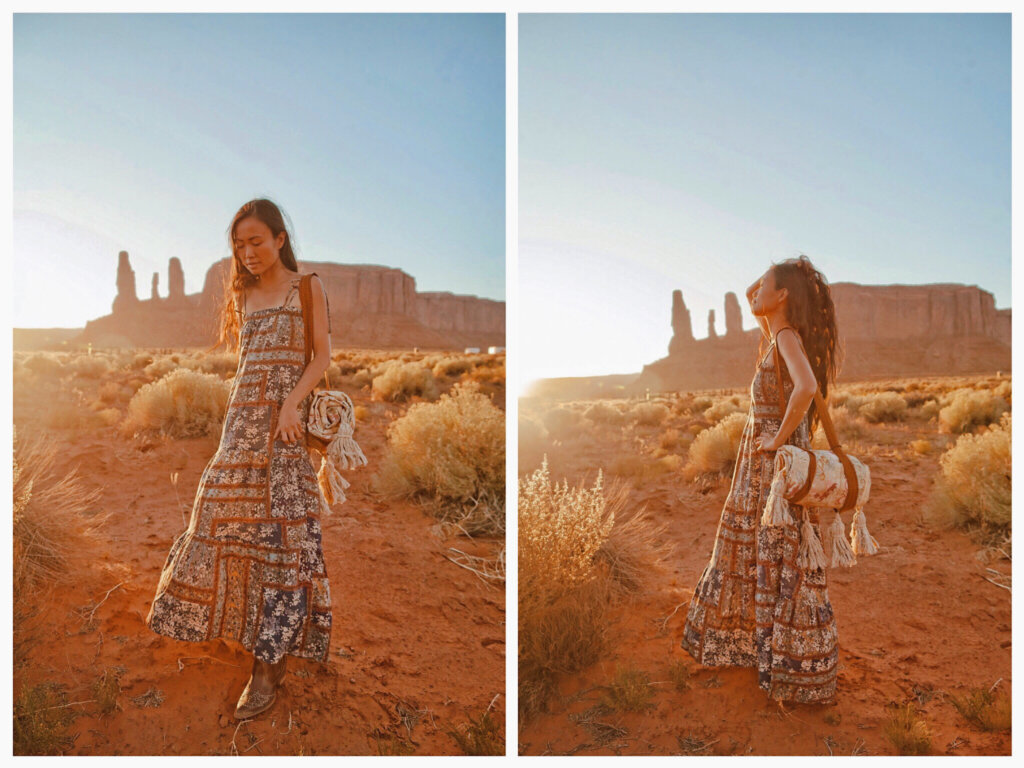 And Three Bird Nest Ashlee Tiered Maxi Dress is perfect for the desert setting. It's loose, relaxed fits, and creates that care-free boho goddess for your outfit. Pair it with some tan booties, sandals or heels and you can even throw on a belt for a more relaxed feel!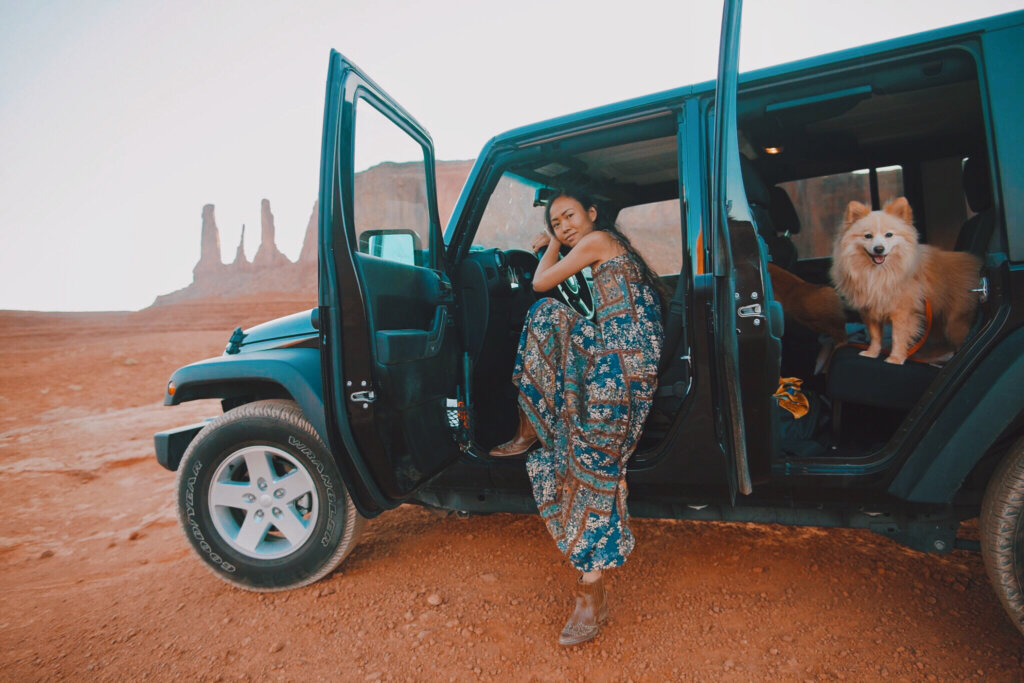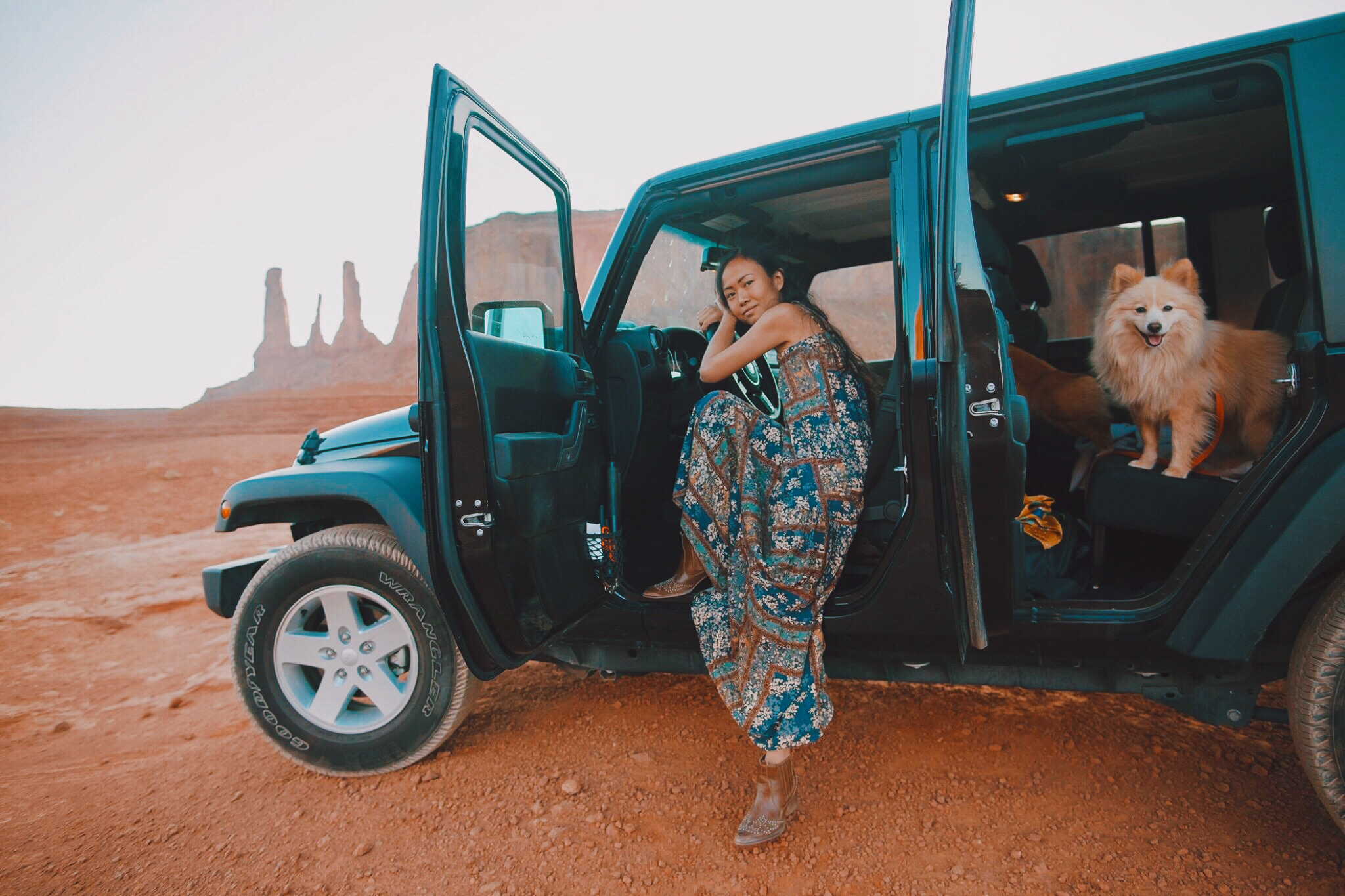 The idea is to keep your appearance looking natural, minimalistic makeup with natural and nude shades of eye shadow and concealer. The look is all about the expression of freedom. Everything is natural looking, including your hair. Think loose hair or pretty braids combined with clips, headbands or headscarves.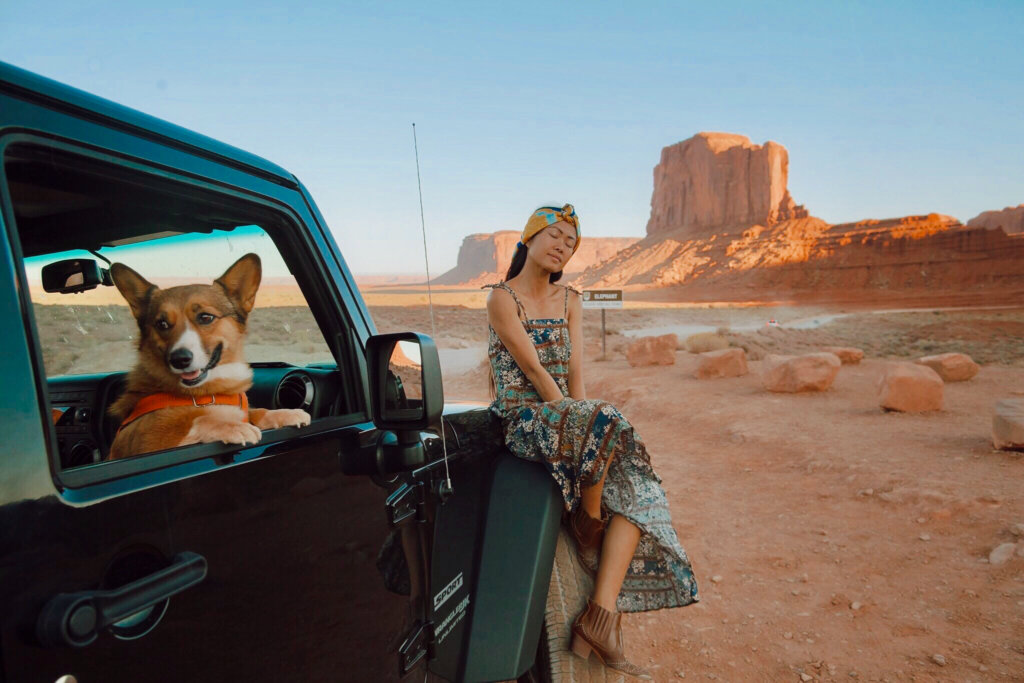 Printed Wide-Leg Pants
You see them everywhere now, those high waist, wide legged pants, a style very popular back in the 1970s . I've got a killer pair from Three Bird Nest – Hailee Ruffle Wide Leg Pants.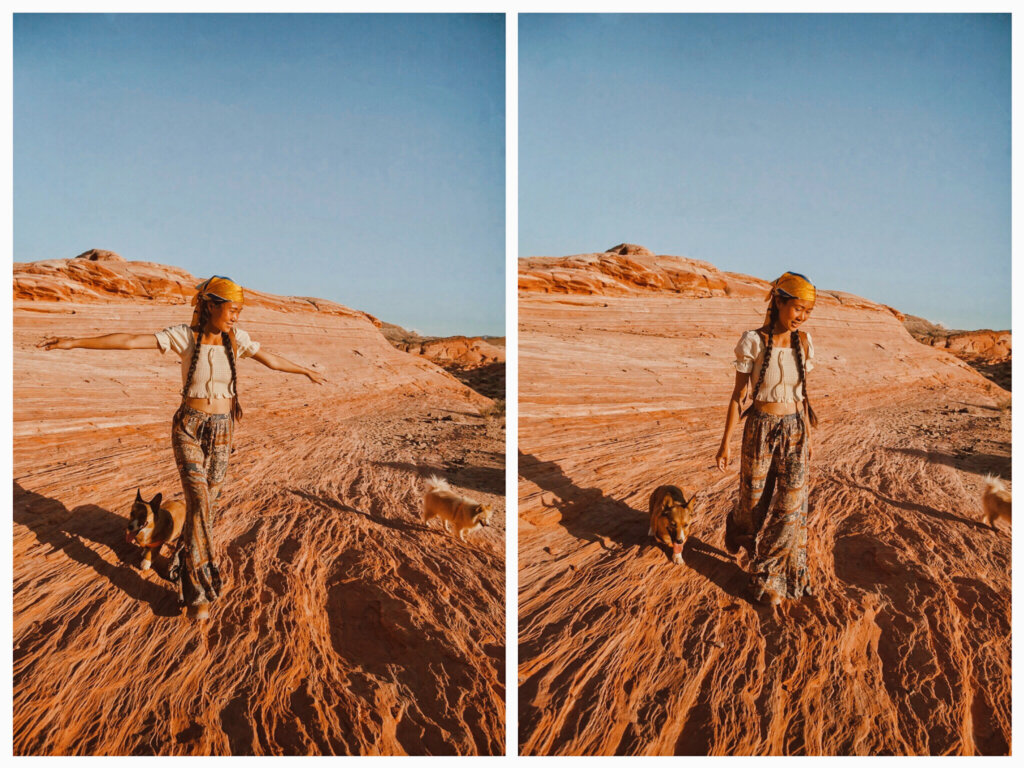 The thing with wide leg pants is – they suit everyone! Especially when they are cut high on the waist. It accentuates the waistline and best for a slimming effect.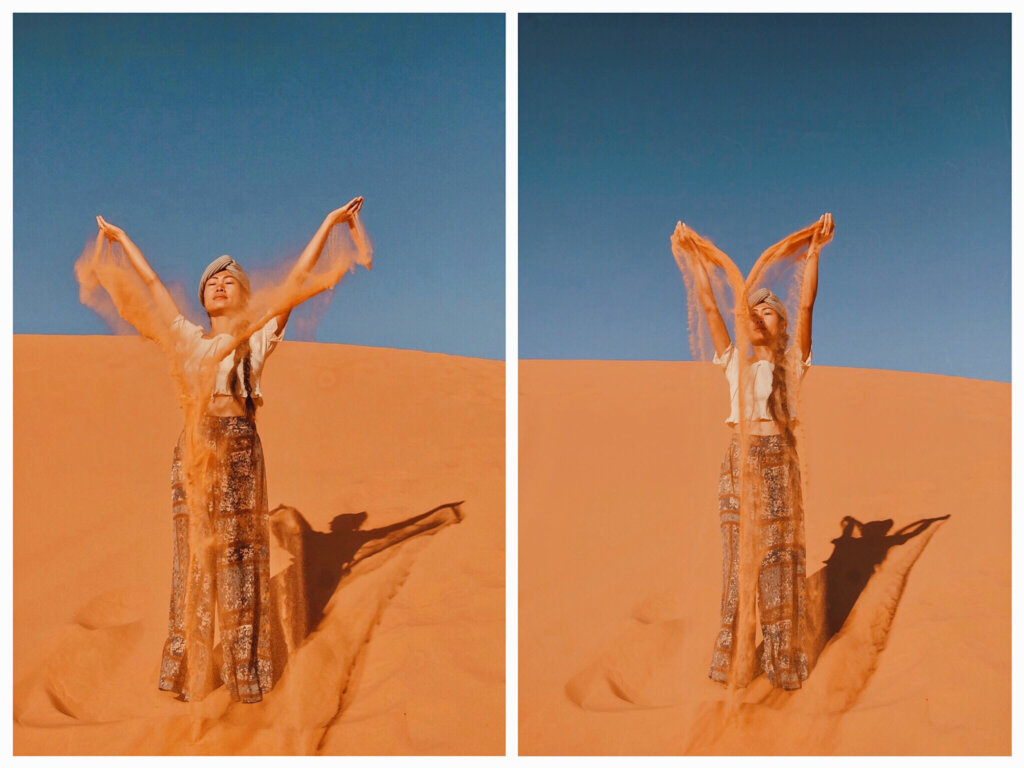 Pair a white lace top or crop top. If you want to keep things a little dressed up, I suggest a top that ends right above your waist and is tailored to figure-fit style. Accessorize with loose jewelry or headbands.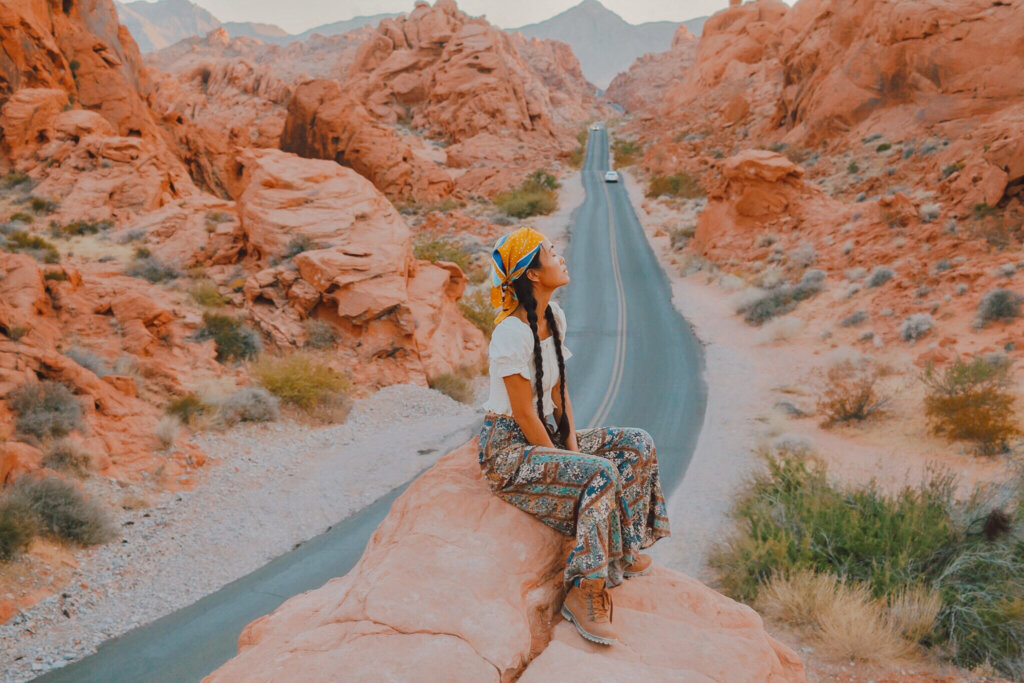 Wide leg pants are here to stay. And, you can literally style them in a million ways to fit your lifestyle.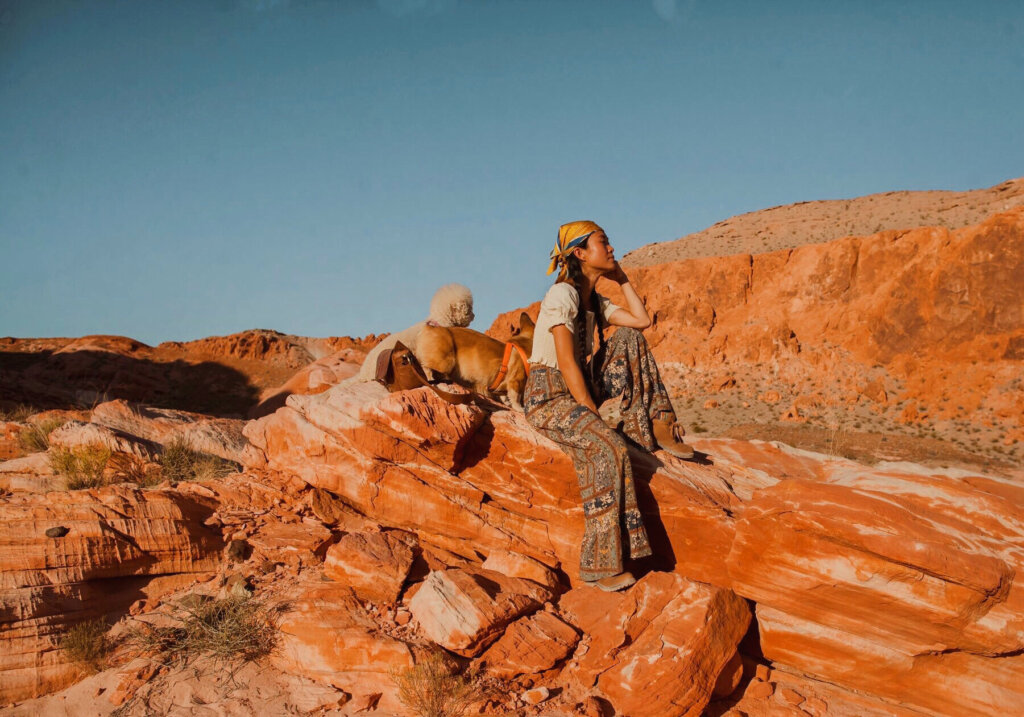 Knit Sweater
Come October when temperatures drop down and it starts getting too cold to my liking especially for my roadtrip in Arizona and Utah. During fall season, I often find myself reaching out for big knitwear. The kind that makes you feel warm, cosy and safe somehow and the bigger the better.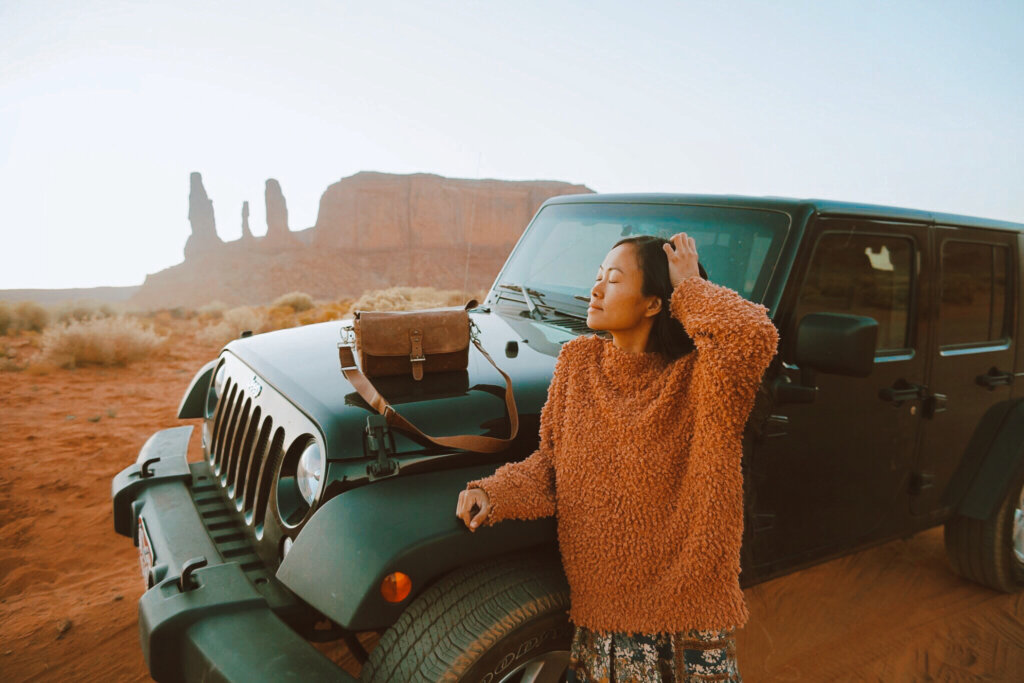 When it's winter time, it becomes harder to wear your favorite boho outfits. The flowy dresses and flowing tanks may not be the most practical in the winter breeze; knit sweater is a trendy boho fashion piece that helps you stay warm and true to your style.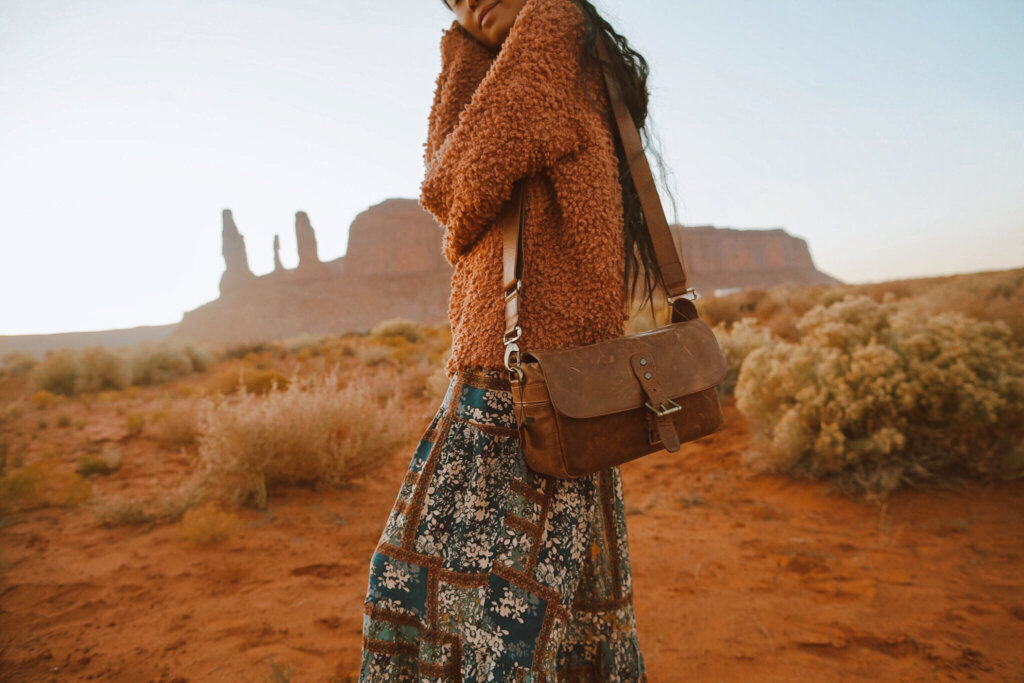 Nothing says classic winter boho more than a knit sweater. Chunky knits, fine knits, fuzzy knits, and other textures galore, …there is a sweater for everyone. And Three Bird Nest Orlando Popcorn Knit Sweater is my favorite piece – it can be paired with a variety of rustic pieces in my wardrobe.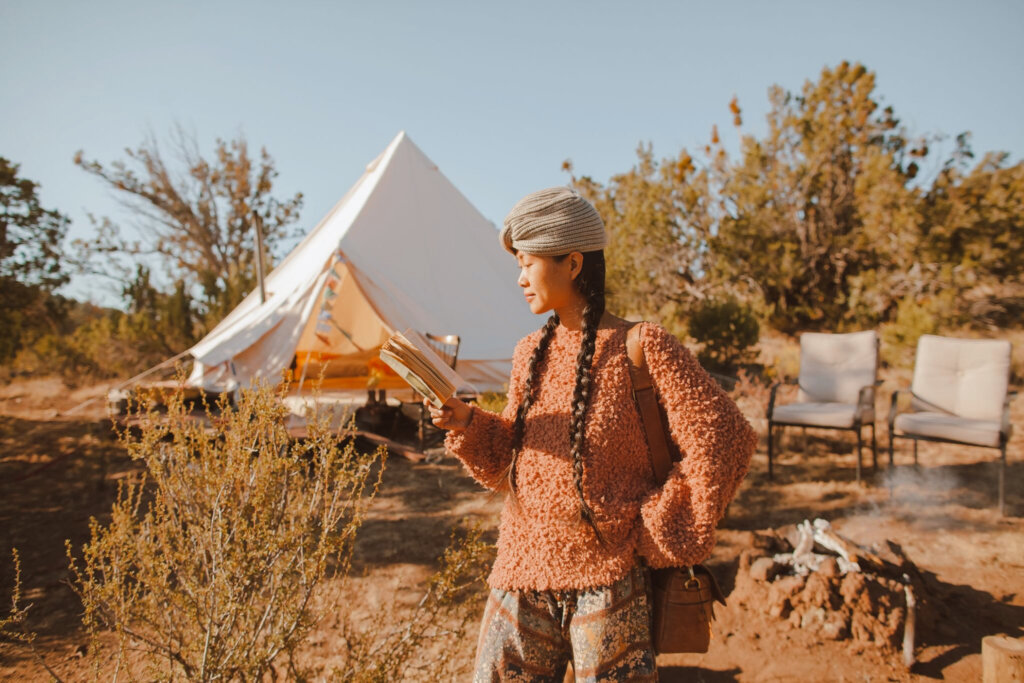 When you are rocking your cozy boho chic knitwear outfits, you may want to keep your head toasty (while still looking cute). A crochet knit hat is a classic winter piece, but when paired with a comfy sweater of a different knit, provides a look that is warm but still relaxed and bohemian.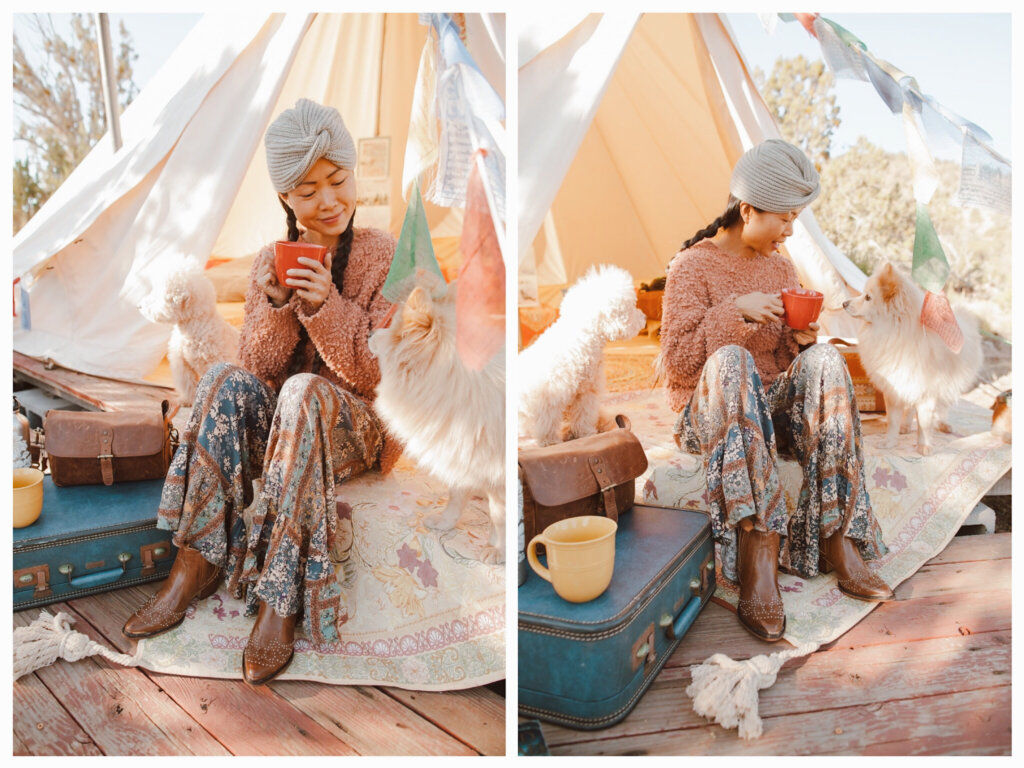 Ankle Boots
I wore my Tree Bird Nest brown ankle boots all the times on my road trip. These are great with dresses, jeans, and wide leg pants.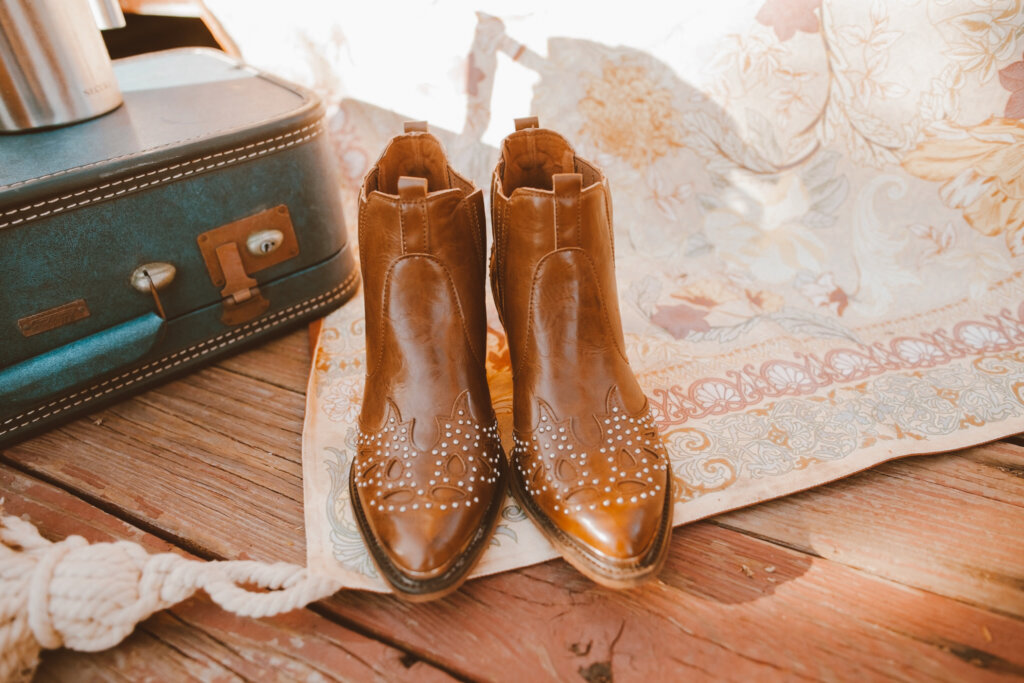 You might worry they aren't comfortable but once you wear one in, it is the most comfortable thing ever and the leather goes really soft. It will fit to your body. You can even wear your bohemian booties with a pair of wide leg pants that fall right at your ankle. Booties adorned with fringe or embellished also exude a bohemian vibe. Throw on a fringe bag to complete your boho look.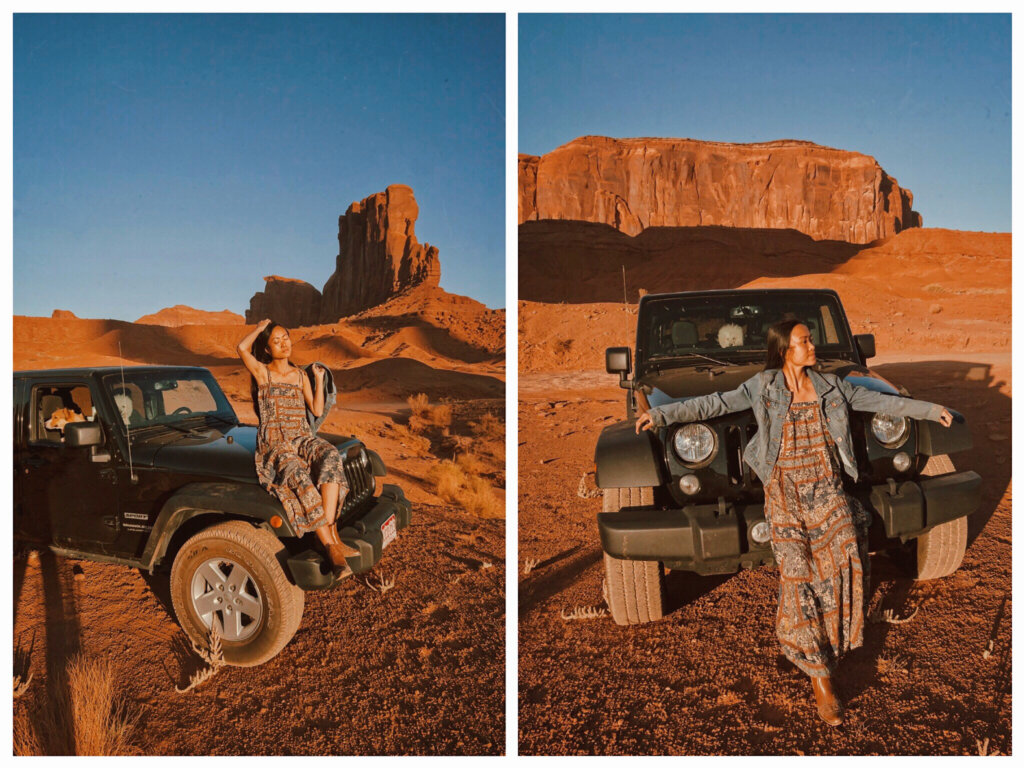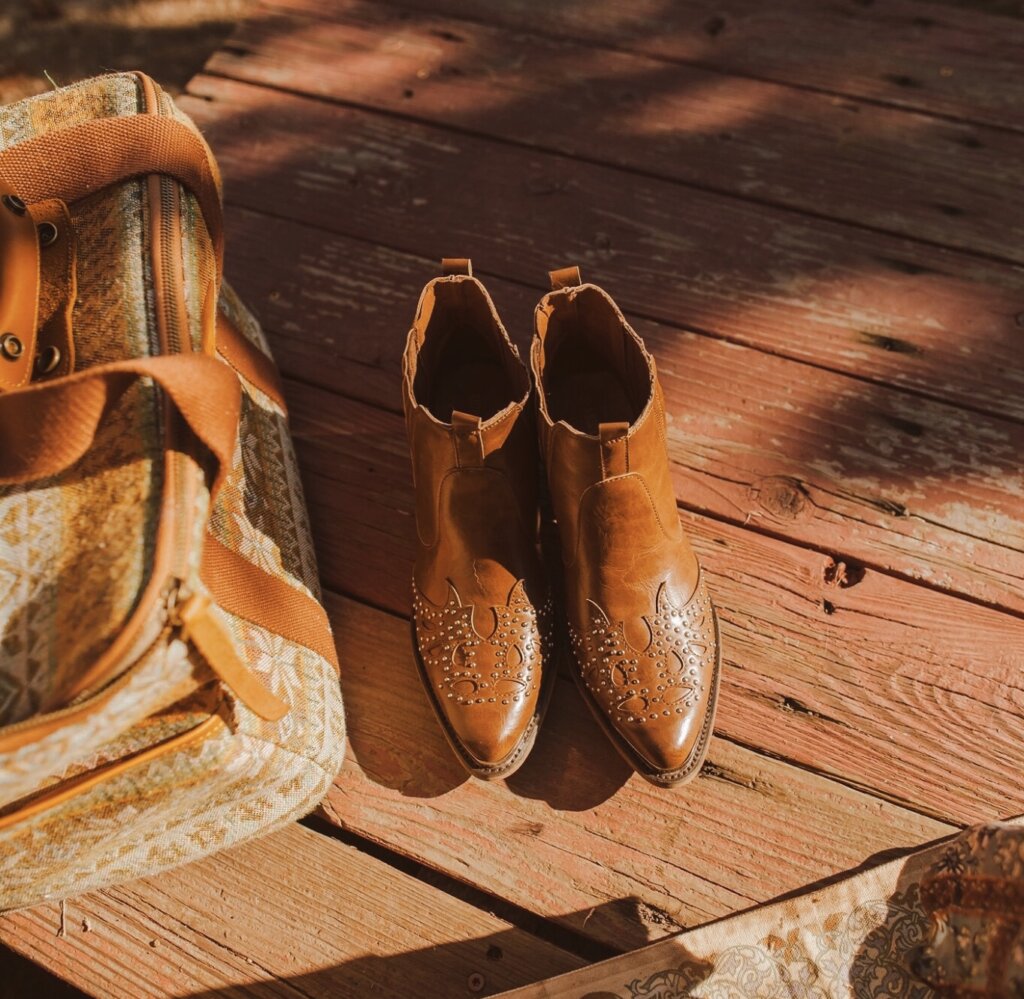 No matter the season or the occasion, you can always incorporate bohemian influences into your wardrobe. Braids in your hair, dangly jewelry, headbands, scarves and shawls, oversized skirts, and bell-bottoms are always a great way to channel your inner boho goddess. The looks have been an inspiration to many individuals because of their originality, creativity and the expression of a truly romantic spirit.
Interested in trying out some boho outfits? Check out Three Bird Nest and use my coupon code "MAY30" for 30% on your purchase.
***Thank you to Three Bird Nest for kindly sponsoring this post. All opinions are 100% honest & completely my own.
SHOP MY CLOSET