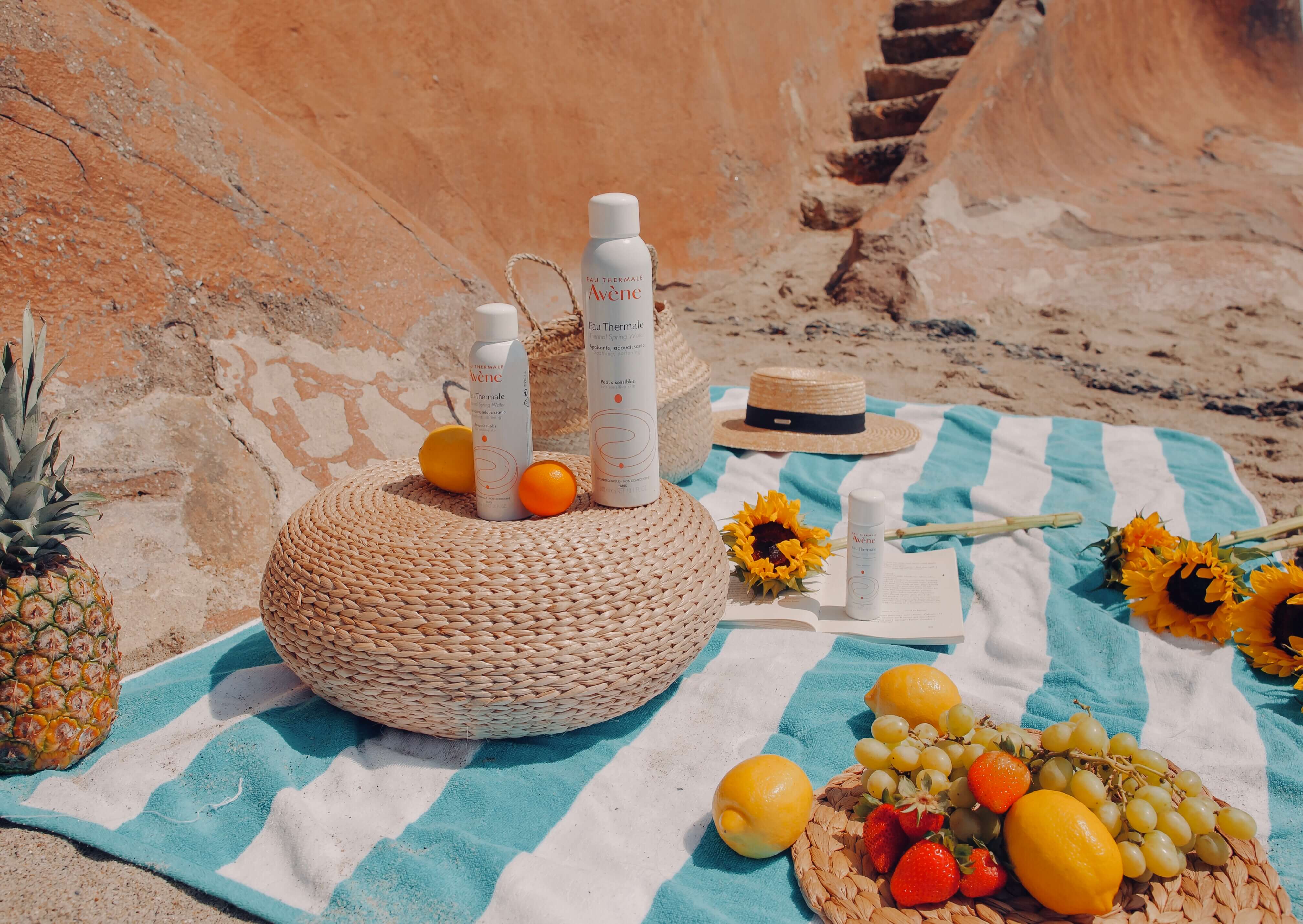 With the kind of hot and dry weather we have here in southern California, Avene Thermal Spring Water should be one of your summer essentials. Aside from my sunscreen, this has been my everyday partner to beat the summer heat. I truly love how I feel instantly refreshed with just one spray.If you are looking for an anti-irritating, soothing mist then keep on reading!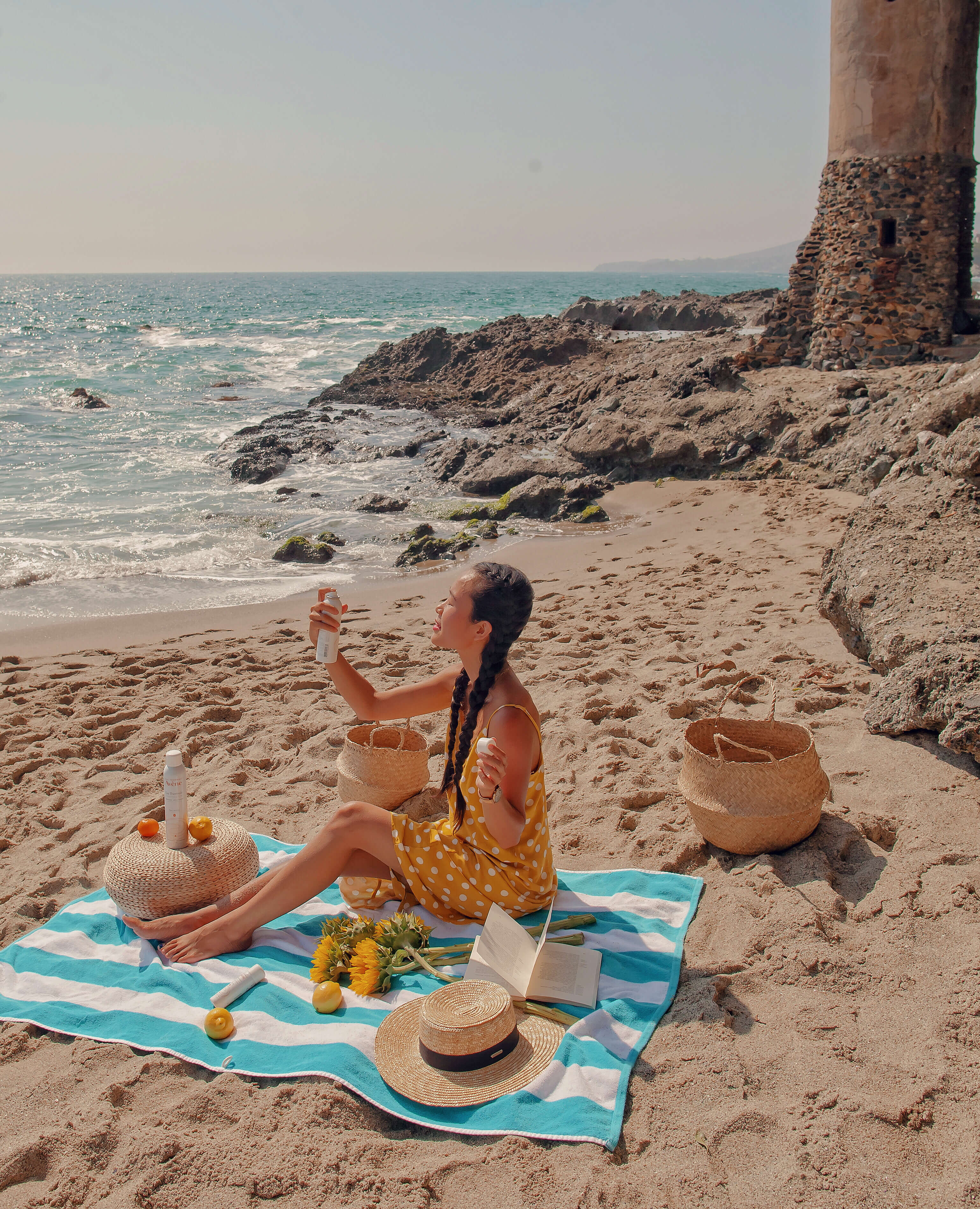 There's something about French luxury beauty brands that I love – they combine the best of natural ingredients from the countryside with beauty expertise. And let's be honest, when it comes to beauty, French gals really know their stuff better than English gals. There's not a girl in France who isn't using this incredibly simple product in their beauty routine. Three bottles are sold every second in France. And why do they include this water spray in their daily skincare routine? It's so much more than just water; It's basically magical water that will solve a ton of your beauty problems.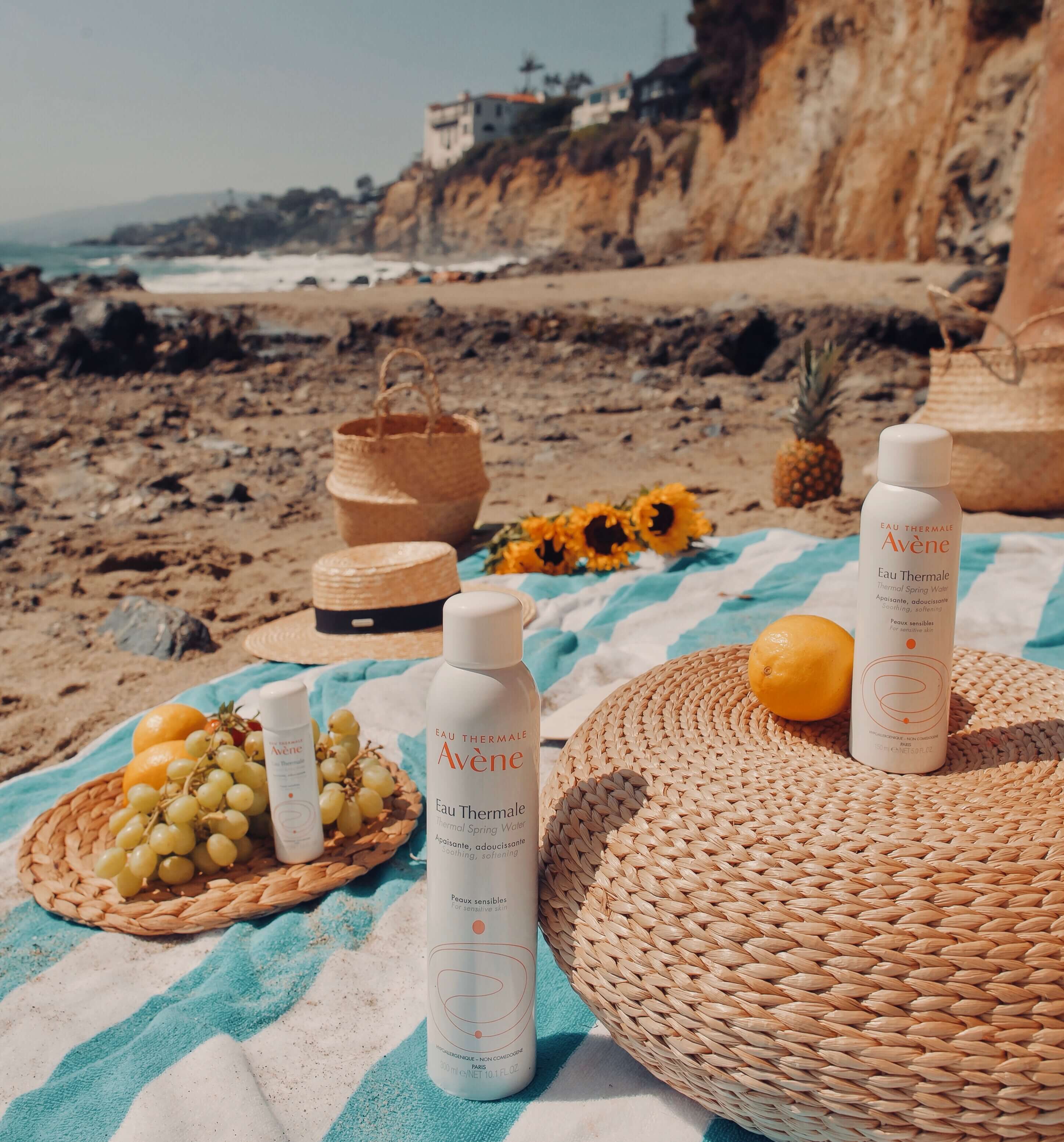 So, why does Avène Thermal Spring Water have everyone talking?
This mystic water originates from the Avène thermal spring located at the foot of the Cévennes Mountains, in the South of France, where all potentially polluting human activities are strictly regulated and controlled. Travelling 40-years through the Cevennes Mountains, Avene's Thermal Spring Water originates as rain and absorbs enriched minerals and trace elements along the way.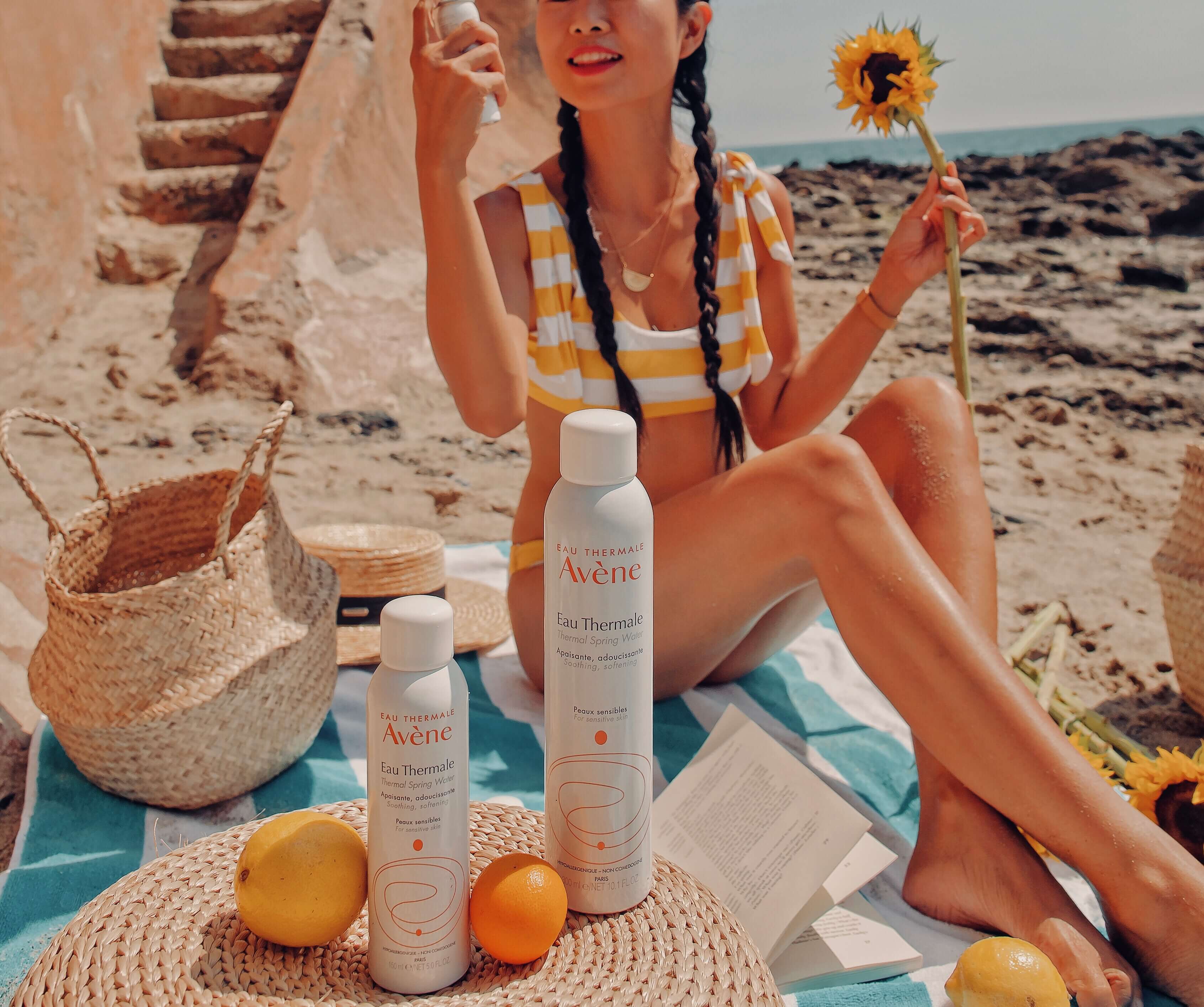 It has a low mineral content (there's not a single nasty chemical in it) and a neutral pH balance of 7.5 which makes this the perfect product for sensitive skin.  Essentially it is rainwater with many benefits such as maintaining the skin's balance and strengthening the cells so that the skin defends itself more effectively. It leaves your skin feeling ridiculously soft!
What can you use Avene Thermal Spring Water for?
Avène Thermal Spring Water has unique properties that make it such a wonderful remedy for calming and soothing minor itch, damaged skin, facial redness and sunburn. Because of its anti-inflammatory properties, the water is perfect for those with skin conditions such as eczema or acne.
You can spritz it on before makeup, after cleansing or showering, after an intense yoga or gym workout, or while you travel. Spraying a cold mist on your face during hot summer days is just so refreshing . It's the perfect way to keep your skin fresh and protects your skin from harmful free radicals that enhance the damage from UV rays.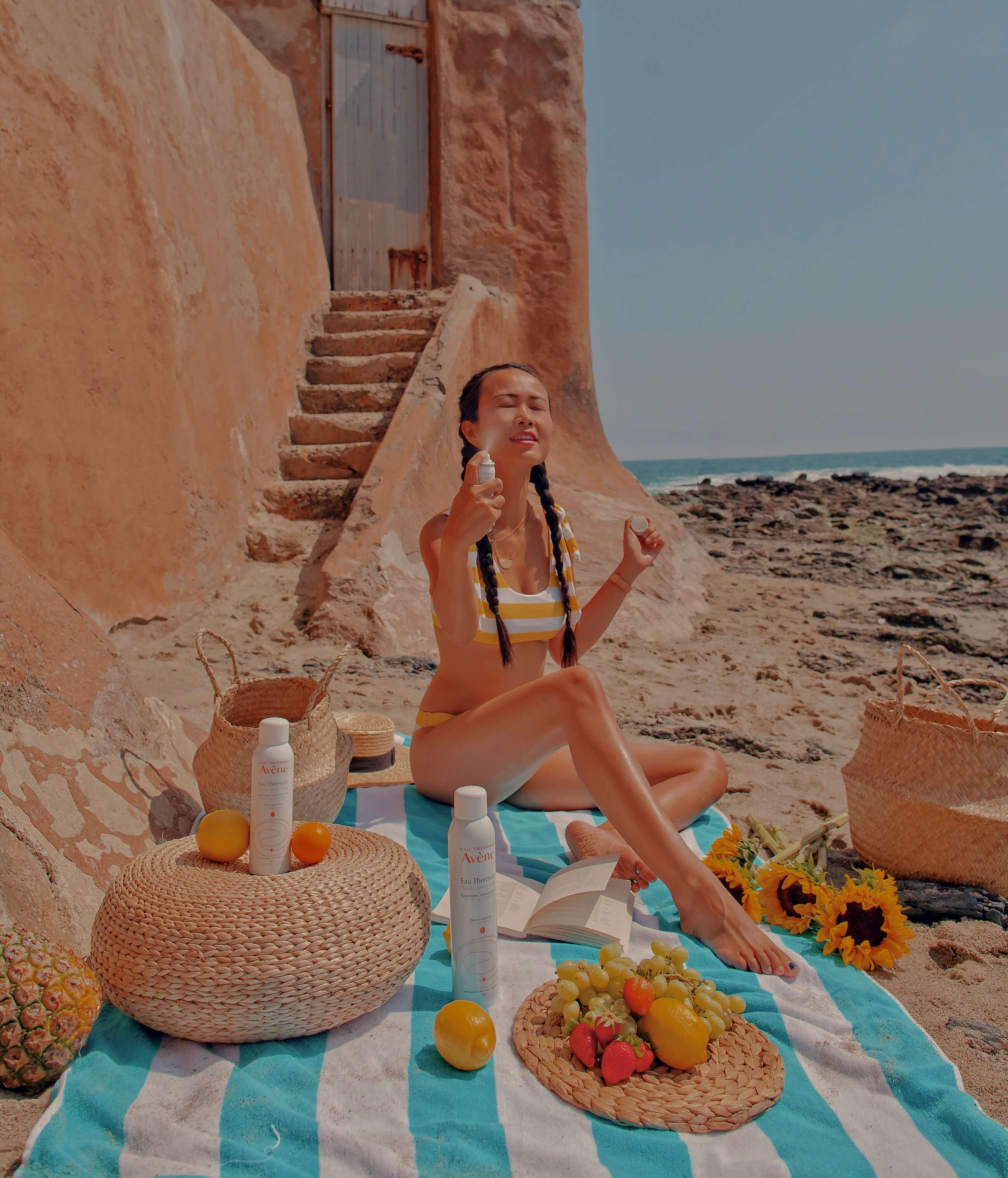 It can also be used as a make-up setting spray as the fine mist does not move or wash away the make-up. You can use it to help set your cake face and give it a luminous look. You basically spray a fine mist on the area and wait for a few minutes then gently pat dry.
Thermal spring water spray can also help relieve dryness from airplane travel, diaper rash, razor burn and post-procedure irritation. No matter your skin type, you can keep a travel-sized  in your bag whenever you need a quick  refreshing boost of moisture.
Are spring waters worth the splurge?
Absolutely! These sprays with both health and beauty benefits can be used to tone the face as well as offer relief to inflamed skin. Well research centres have isolated, identified and characterized a microflora in Avène Thermal Spring Water that bears biological witness to continuing long life. The microflora can only appear and survive in the very deep and very pure waters of the Avène aquifer.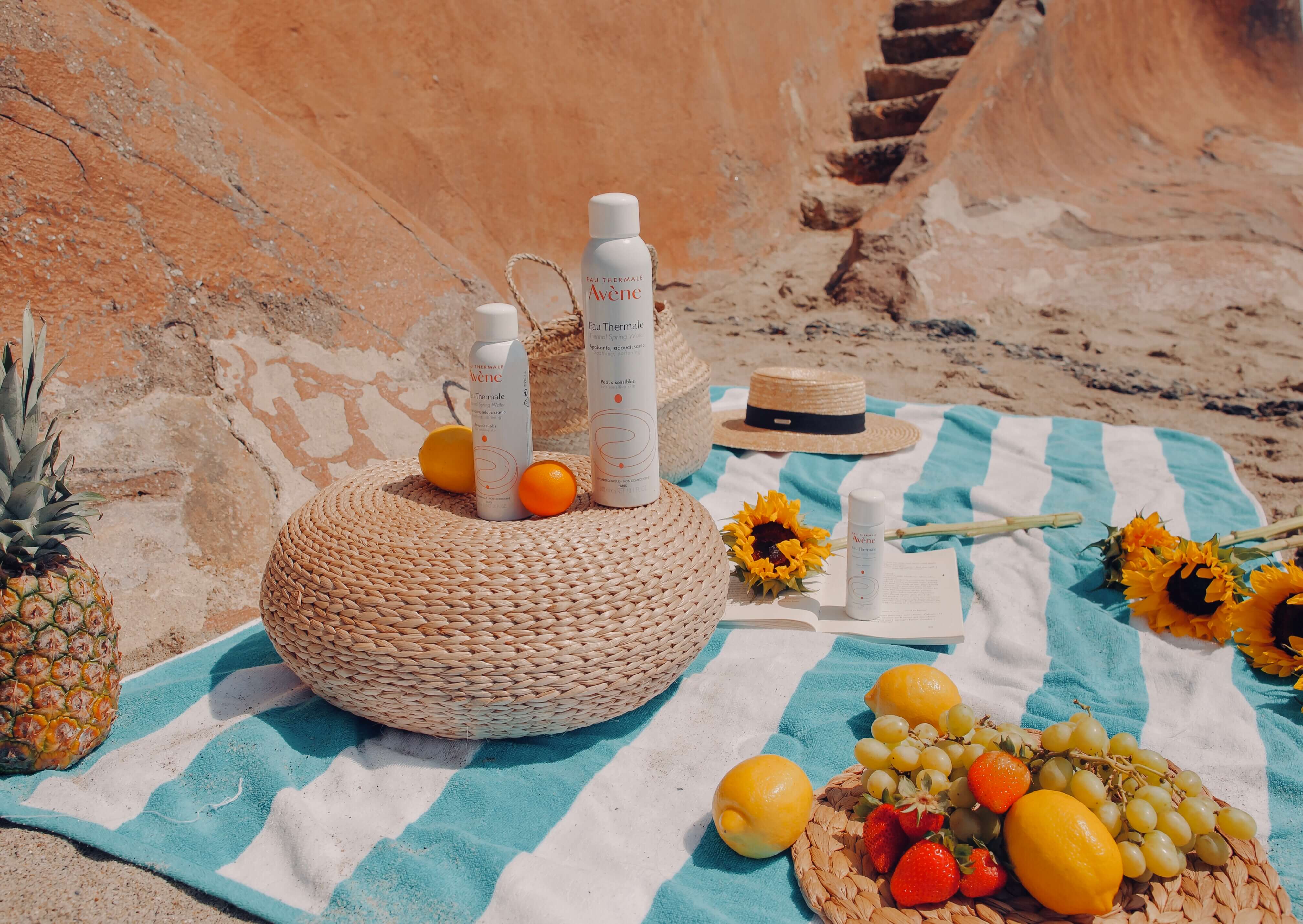 MY EXPERIENCE
I always use this thermal water when going to the beaches during summer months. I store the water in the fridge as I found that the cooler temperature of the water enhances its soothing properties, bringing rapid relief to my sunburnt or heat rash prone skin.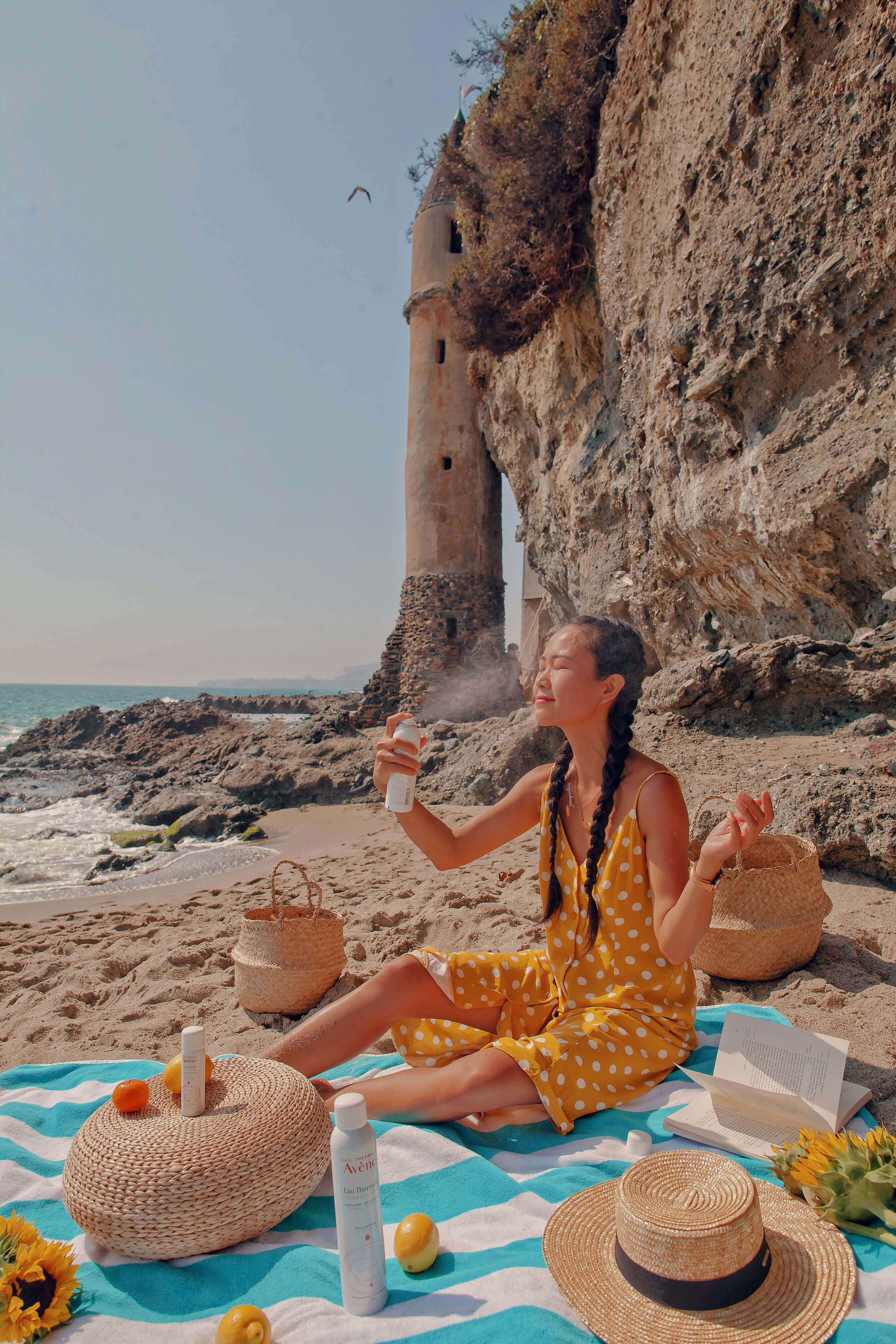 The micro-light mist is a convenient product to keep in your handbag, nappy bag, and beauty cabinet. It just helps to soothe and gently calm irritable skin, and I also like how it sets my makeup – it just seems to sit better on the surface of my skin, adding a fresh dewy look instead of the usual flat, matte look that I am prone to seeing.
Avène Thermal Spring Water soothes, brings comfort and relief almost instantly, which is why it's one my summer travel essentials.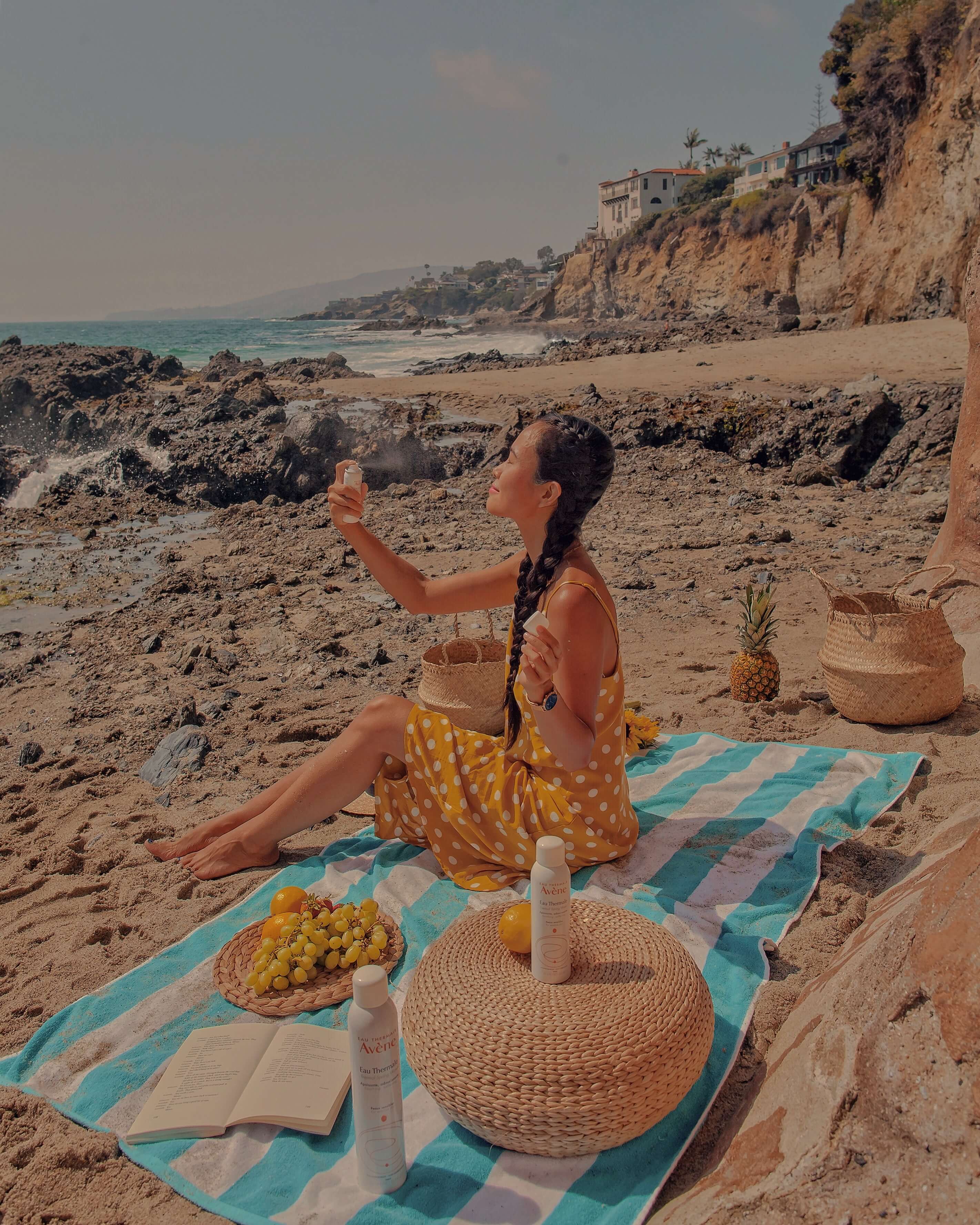 ***Thank you to Avène Thermal for kindly sponsoring this post. All opinions are 100% honest & completely my own.