Bellabeat Leaf: The Fashionable Fitness Tracker
The Bellabeat Leaf is described as "smart jewelry" which, like many activity trackers on the market, is designed to track your daily step counts, your sleep, and your calories burned! But what sets it apart from other health trackers is when paired with the app using Bluetooth, it also tracks menstruation and ovulation and offers guided breathing exercises to reduce stress. Most fitness trackers out there are ugly and bulky. Bellabeat Leaf, with its sleek and elegant design, fits perfectly in with both my wardrobe and my style. The LEAF is made of sustainable wood and hypoallergenic stainless steel, and its sophisticated design makes it look like a stylish piece of jewelry than a standard tracker from a company like Jawbone, Nike, or Fitbit. Bellabeat Leaf can be worn on your wrist as a bracelet, as a necklace or even clipped onto your clothes like a broach.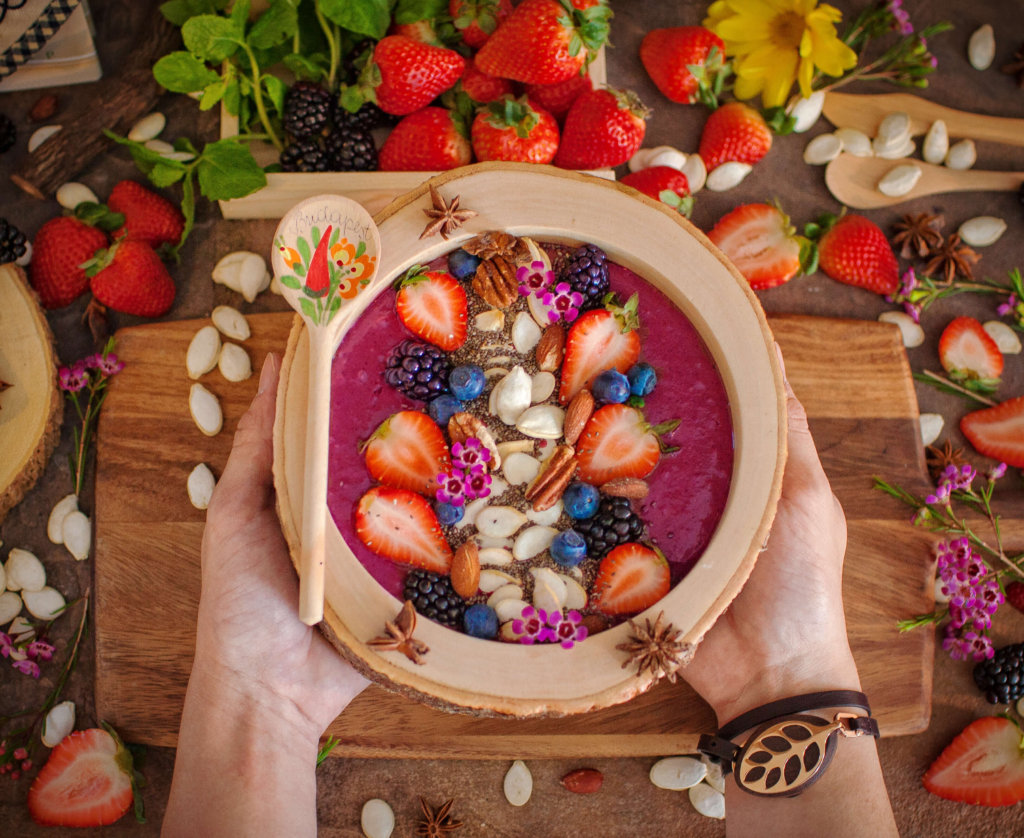 DESIGN
Bellabeat has created the LEAF from 100% American wood. The LEAF is shaped the same way nature shapes the curves of every single leaf on every tree giving it a soft natural appeal that isn't found in other wearables. LEAF looks like an elegant piece of jewelry most of us wouldn't mind wearing everyday, and each LEAF is unique, just like the person wearing it.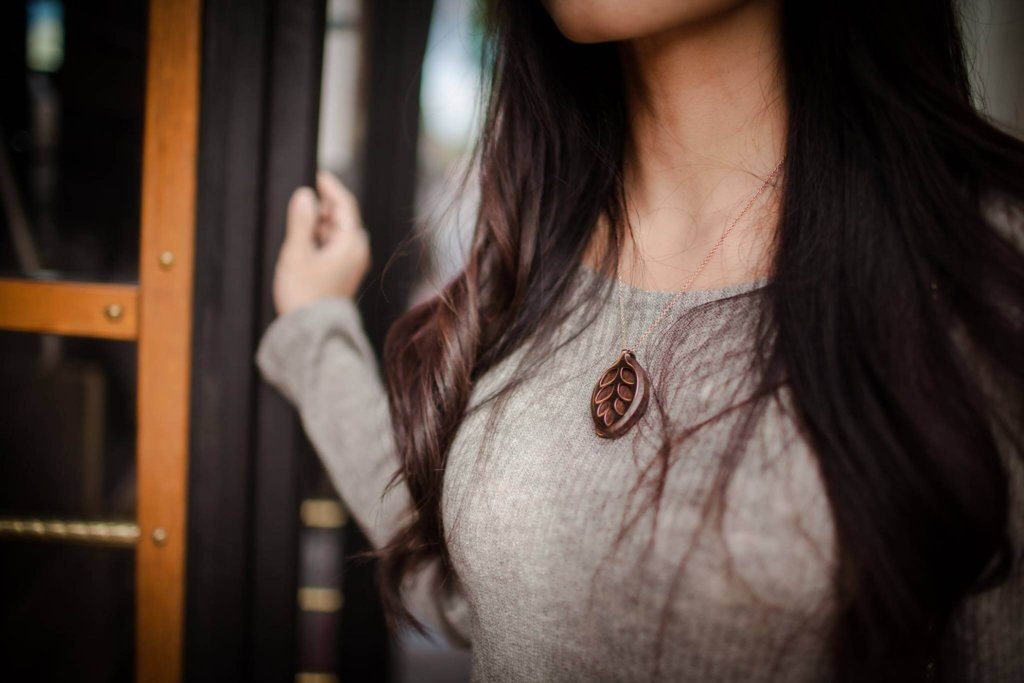 The Leaf package includes:
leather bracelet
necklace
4 extra tiny screws for the back battery compartment
tool for opening the back battery compartment
users manual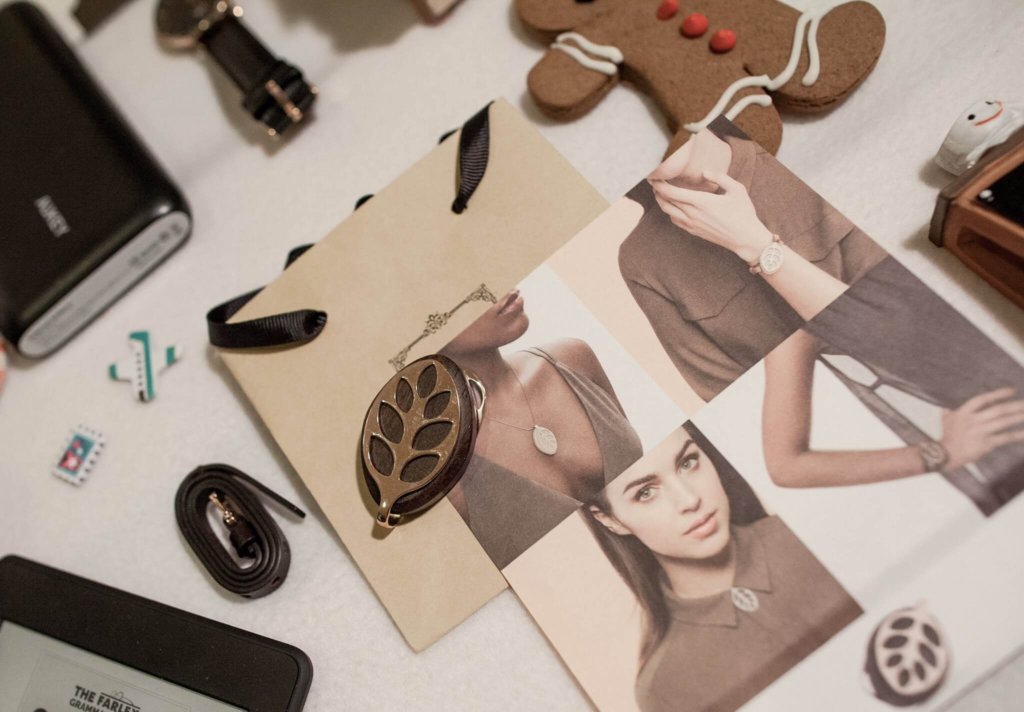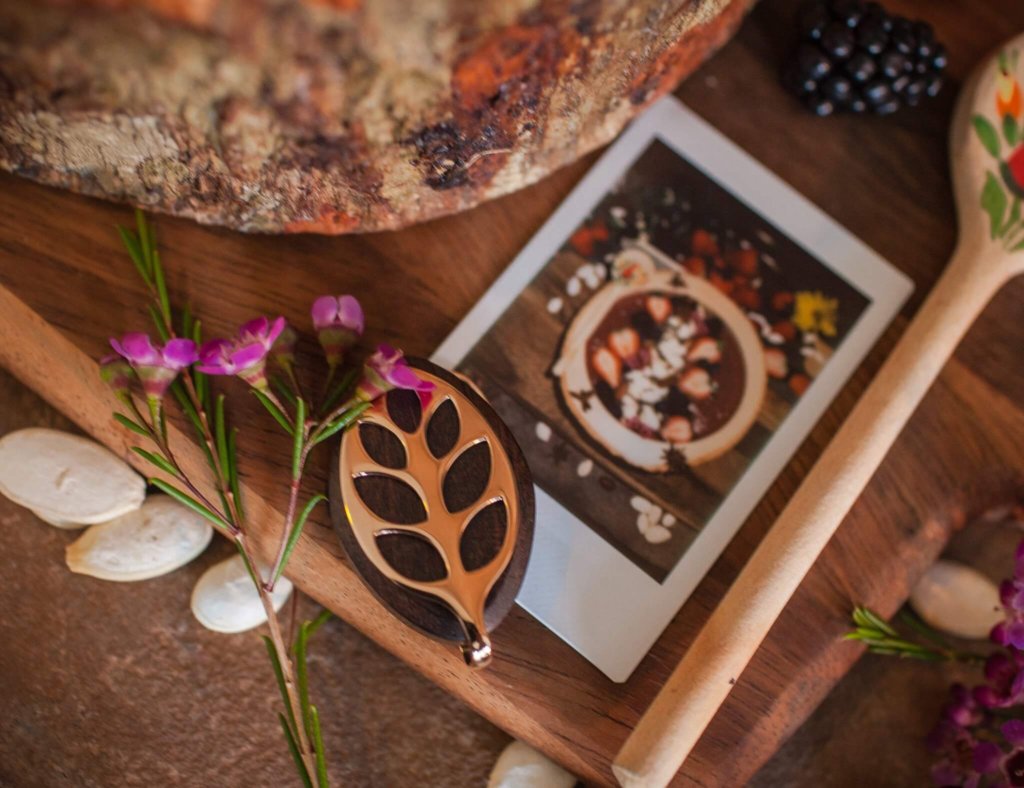 BATTERY LIFE
The coin cell battery, which you can swap out by using the bundled tool to access the back of the device, will last between two and six months. No charging. And with a long battery life you only have to change it every 6 months. There's a smartphone-style battery icon in Settings/Status if you want to keep an eye on this.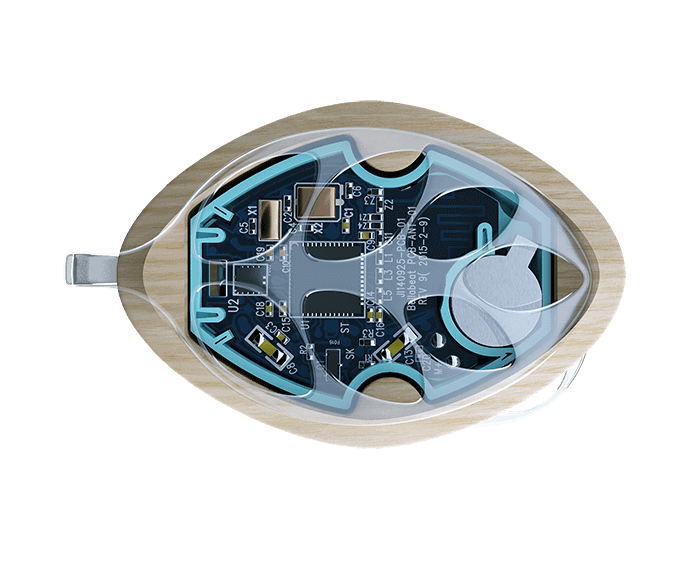 WEARABILITY
Made from a water-resistant certified wood composite and stainless steel, it's versatile and comfortable enough to wear all day long. With its elegant geometric design, Leaf blends seamlessly into my wardrobe. The LEAF allows me to be creative in the way I style it with my outfits in any given occasion. I can wear it as a necklace or bracelet with LEAF accessories or my own jewelry. I can also clip the LEAF to any clothing item as a stylish accent.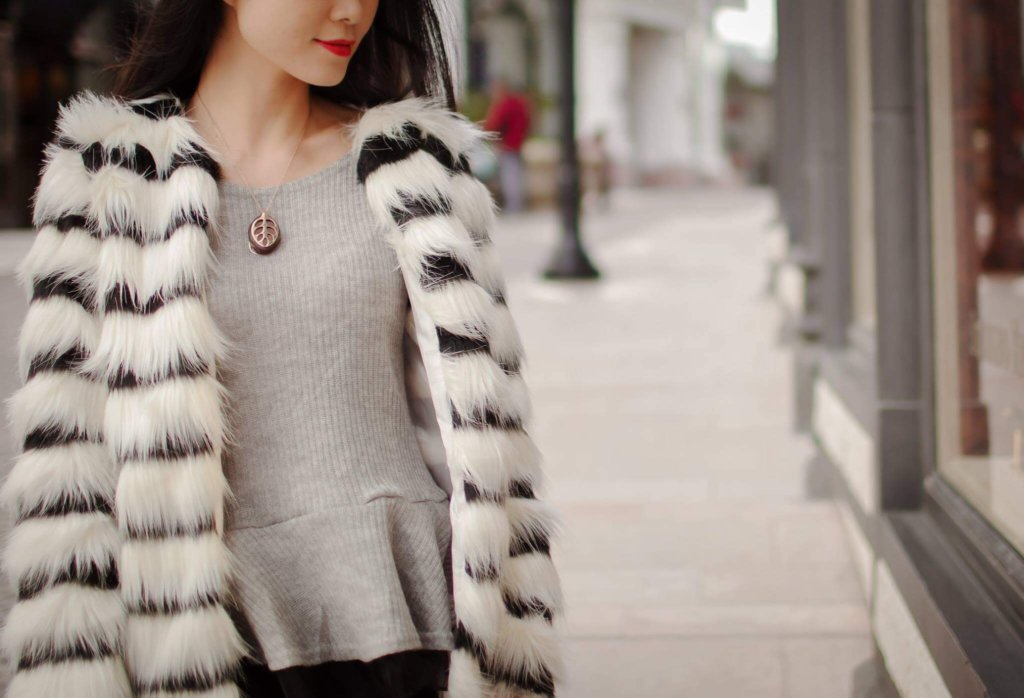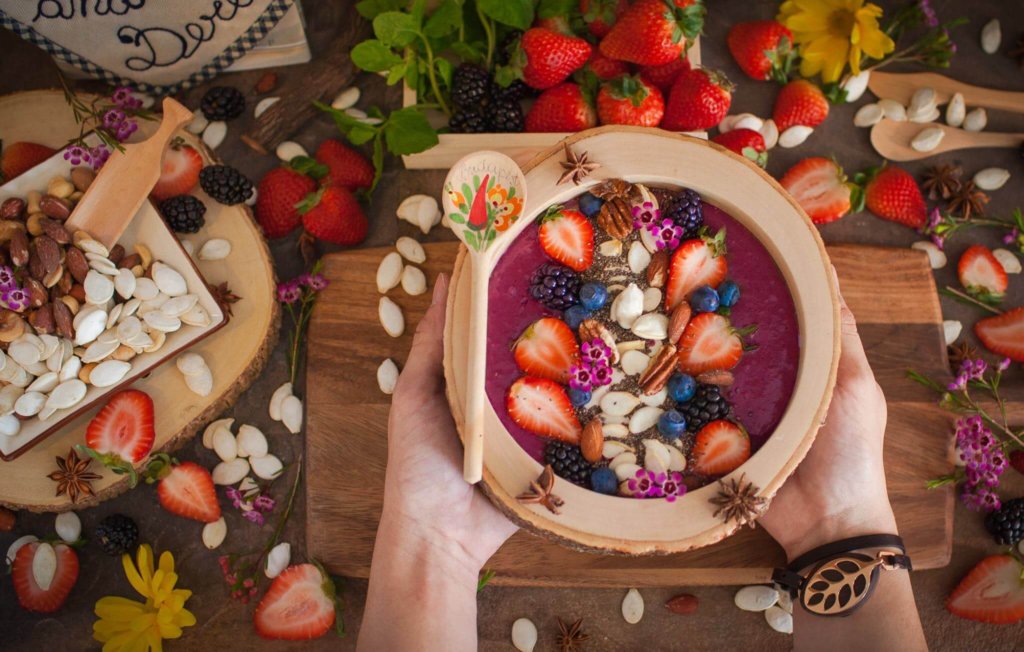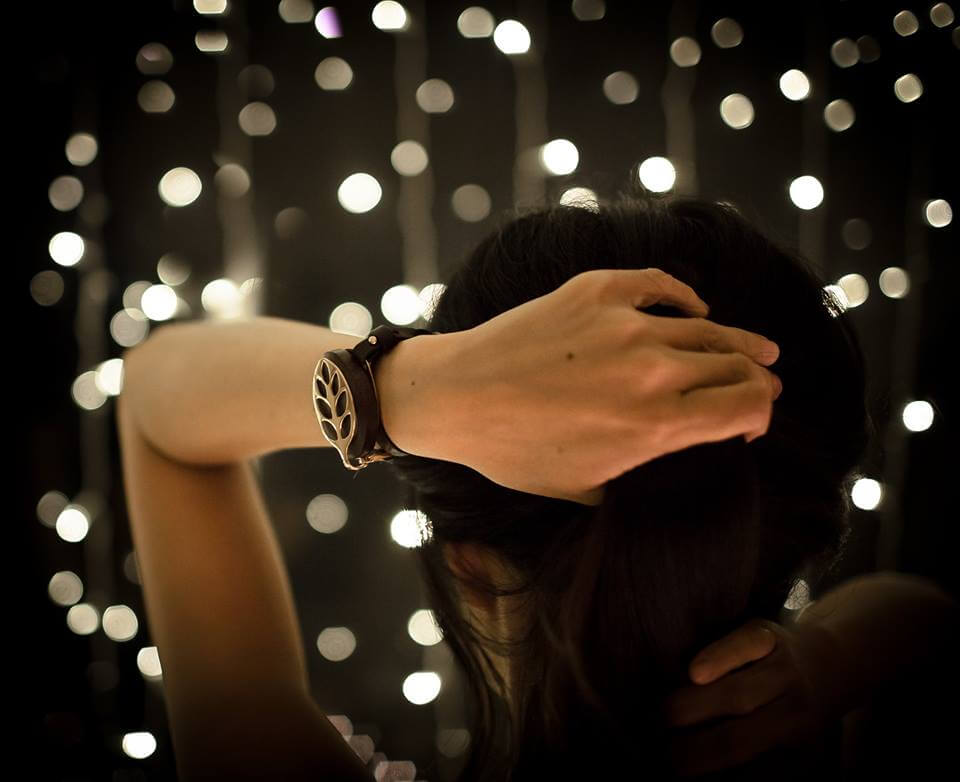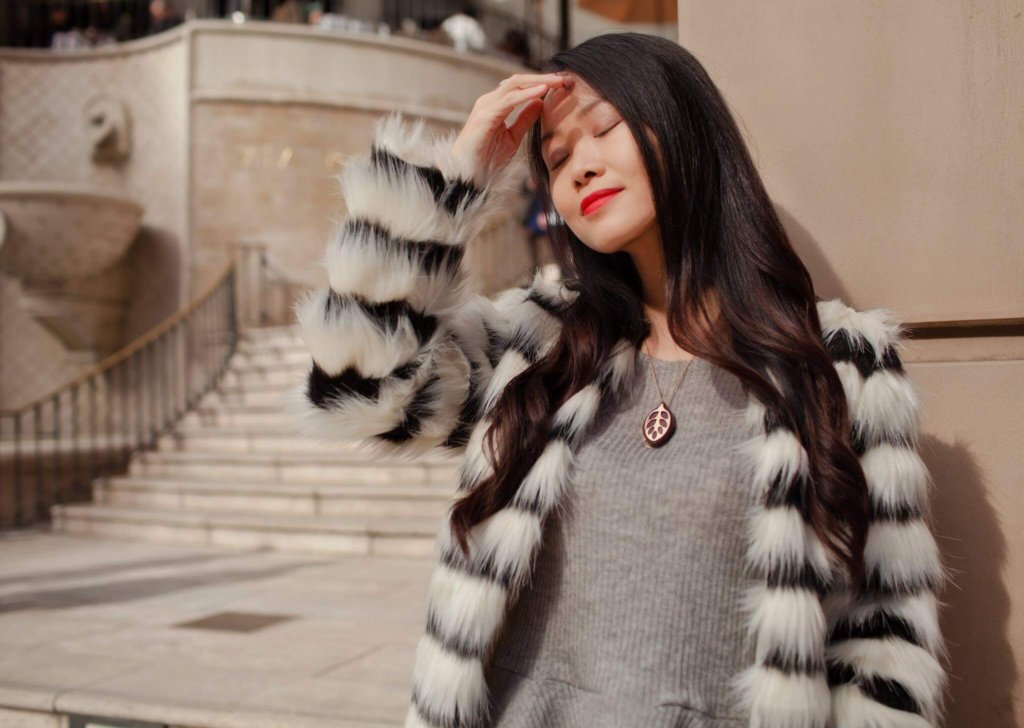 TRACKING
It will track your activity,  your steps, your sleep, your breathing and your calories burned. What makes the Leaf collection special, though, is the addition of both menstrual cycle and fertility tracking and meditation/breathing. It has highly sensitive movement sensors and vibrating reminders that let you know when it's time to wake up or get moving.
Sleep: At night, it's recommended that you clip the leaf to your shirt for sleep. The leaf senses movement, so having it clipped to your shirt will be most accurate and most comfortable. Leaf monitors how much movement during your sleep and helps you understand what your body goes through during the night, so you can get better rest and leap out of bed every morning. It will give you an overall summary of your sleep (tranquil, calm, restless, disturbed, etc).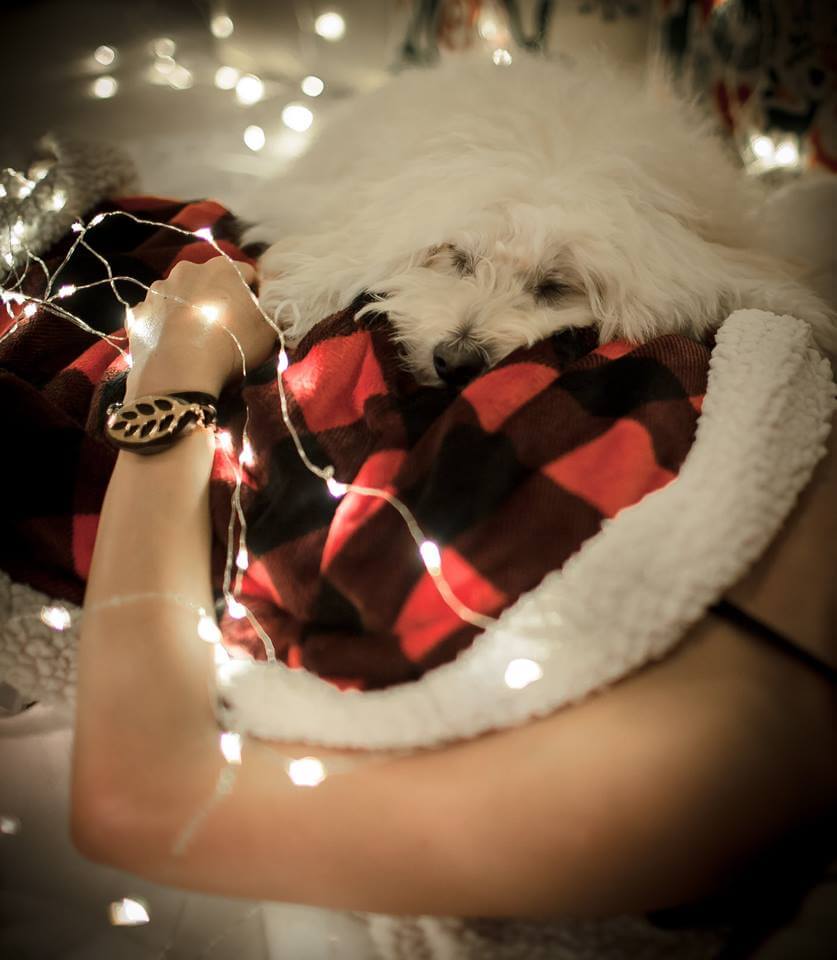 Breathing: W hat the Leaf does is measure breathing through guided breathing exercises. Your Bellabeat app will suggest you do at least 10 minutes of deep breathing exercises a day. For these exercises, you need to wear your leaf clipped to your pants so the leaf can sense your belly moving in and out. A breathing session is initiated through the app, where there are several levels of breathing exercises, kicked off with a tutorial.
Period: Female-specific tracking (your ovulation and period) is based on manual inputs. You input the first and last day of your period and the app notifies you when you're fertile and when you're period is on its way. You can also track a pregnancy!
Stress: This part of the app takes all the variables that are measured, sleep, activity, meditation, period tracking and calculates your stress sensitivity. By monitoring these elements Leaf can create an overview of your lifestyle and detect patterns that may cause stress before it swoops in on you.
THE LEAF APP
Connecting your Leaf to the app is quite simple. You open the app, tap the Leaf twice to activate it and once recognized it will ask you if you feel a vibration. You will see settings where you can add profile information like height and weight and age, and you can set goals for how many steps you want to walk, how much sleep you'd like to shoot for and how much meditating you need per day among other things. For each day, the app displays activity level, sleep duration, and the amount of time spent on breathing exercises.
You can also set a silent alarm and have your LEAF vibrate to let you know when it's time to wake up or to remind you to do something, such as take your birth control pill or get up if you've been sitting for too long!
What do you think of the Bellabeat LEAF? Which colour would you choose?
SHOP MY FINDS
RELATED POSTS
–>The Ultimate Gift Guide for Travelers
–>Winter Magic: A Holiday with Bellabeat and Sweet E's