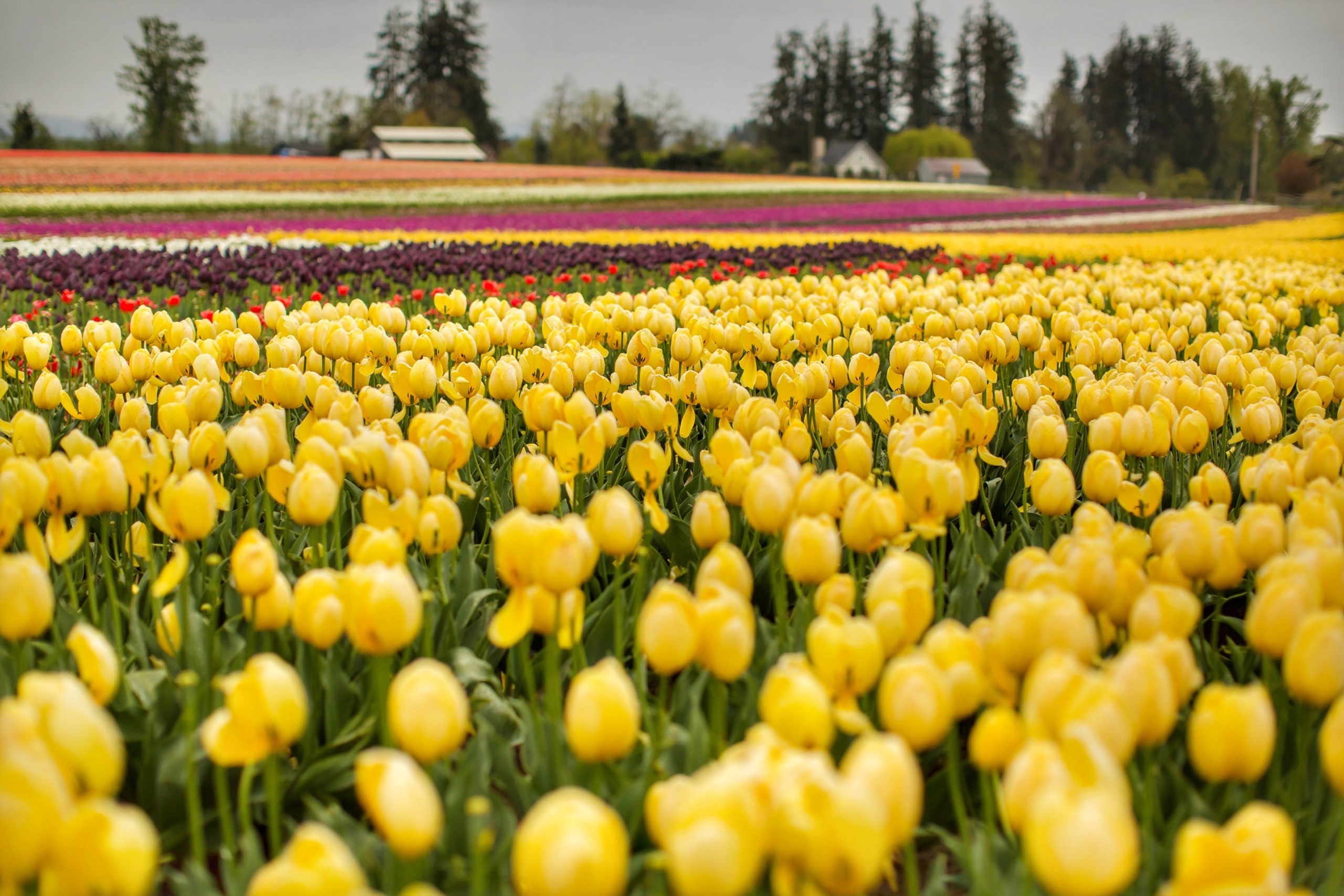 OREGON'S WOODEN SHOE TULIP FESTIVAL
Everyone thinks of Holland and the Netherlands when they think of tulips. While my ultimate dream would be to wander among rows after rows of colorful tulips in the Netherlands, it's great to be able to have a similar experience so close to home (minus a pricey, long-haul flight). Originally, I wanted to check out the tulip farms in Skagit Valley (Seattle). So I planned a spontaneous spring roadtrip for our family from southern California to Washington and Portland (Oregon) was one of the stops on my itinerary. About half way on our roadtrip (when we were in Umpqua National Forest) we received an order to do a van conversion for one of our friends so we decided to cut our roadtrip short, skipping Washington. Portland would be our roadtrip final destination and from there we will travel back south. I was a little sad to miss seeing tulips again this year so I did some research to see if Oregon has tulip farms. To my surprise, not only Oregon has tulip festivals as gorgeous as the ones in Skagit but they also allow pets. Being able to view tulips with our fur babies is a big plus for us!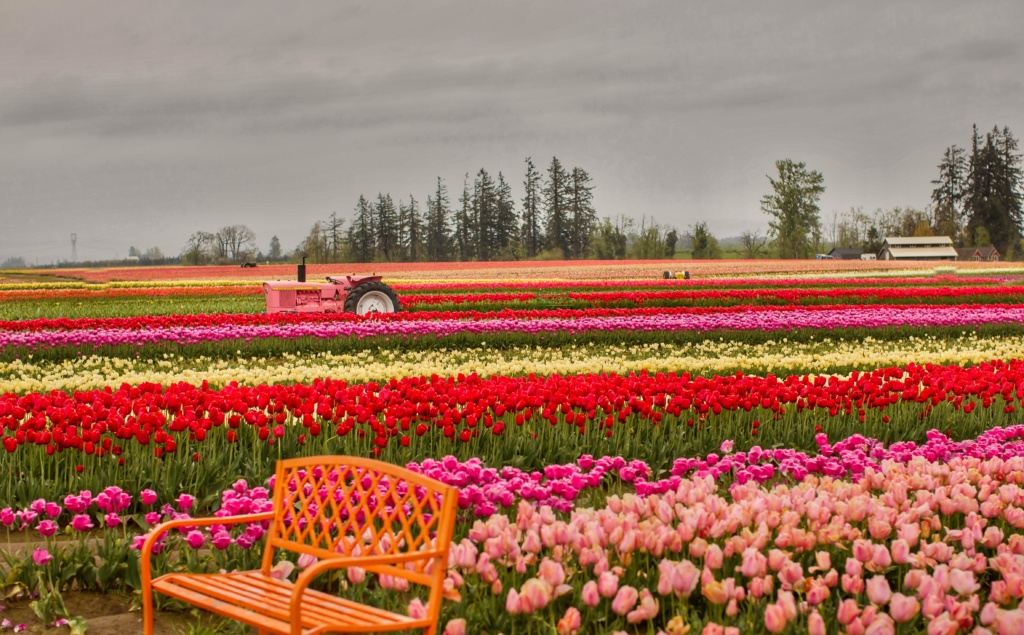 Each spring, Mt. Hood Territory, outside of Portland, Oregon, boasts the Wooden Shoe Tulip Festival. This Oregon tulip farm is one of the largest in the Pacific Northwest, and even has a windmill which makes it feel like the next best thing to being in Holland. It is something that every US traveler needs to add to their bucket list! In this blog is everything you need to know about going to The Wooden Shoe Tulip Festival in Woodburn, Oregon.
When to Visit
The annual Tulip Festival at Wooden Shoe Tulip Farm happens every year from late March through early May. Woodburn is located south of Portland, Oregon, and northeast of Salem. The colorful crop is celebrated every year when the Tulip Farm opens their 40 acres of rainbow-hued fields up to the public, and thousands of people come to admire the countless rows of blossoms.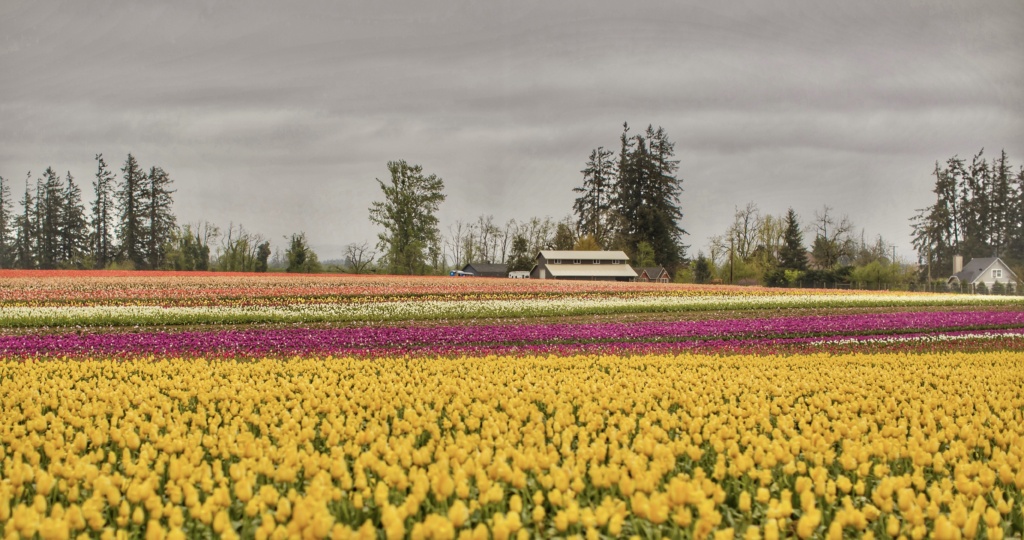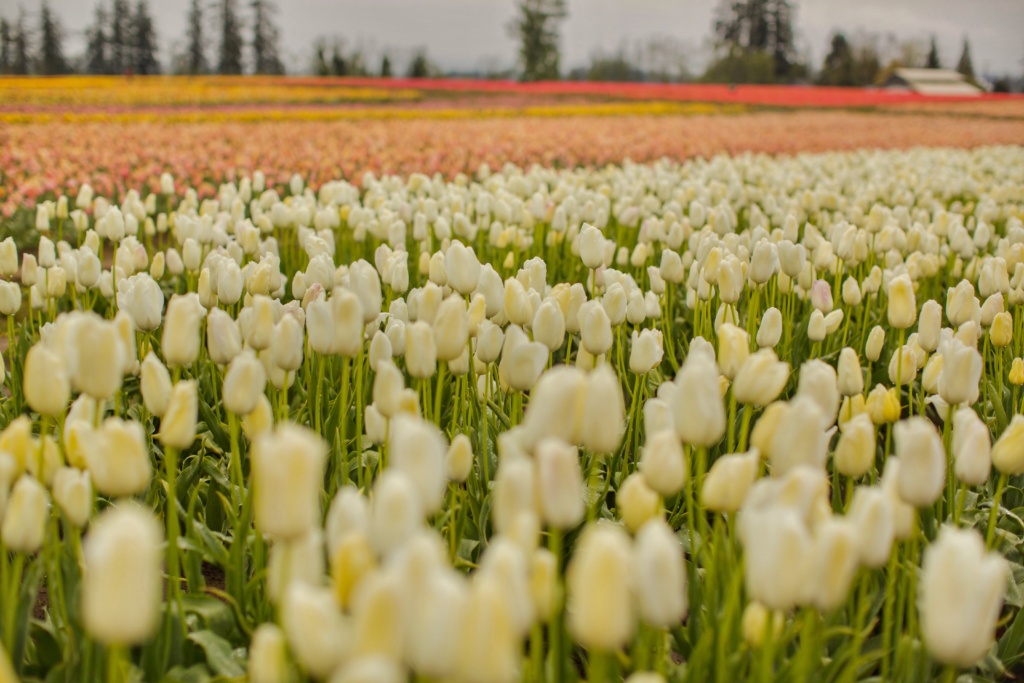 We visited on April 25 (2022) and would highly recommend aiming for this time because that's usually about the time that peak bloom is reached. It's not always a good idea to go late in March or early in April because not all the tulips have started to bloom.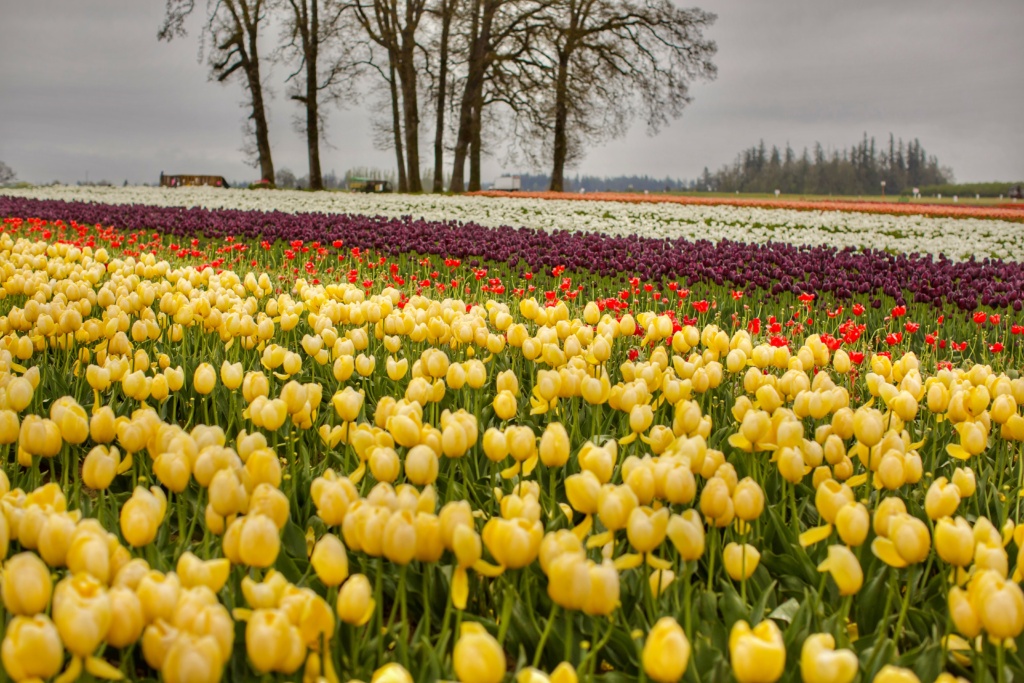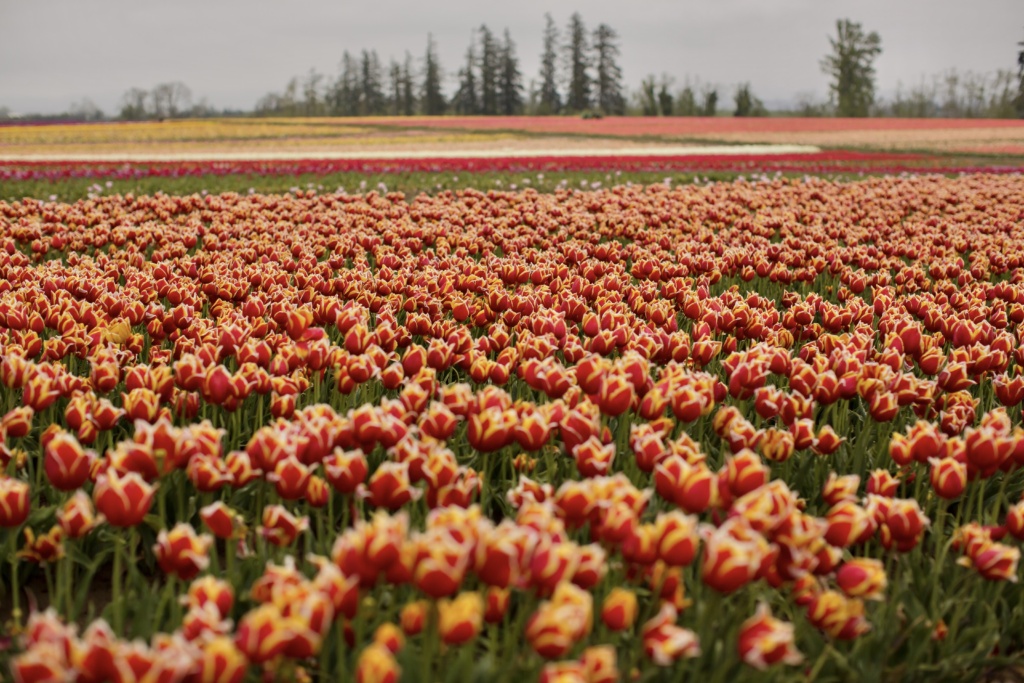 Is the Sunrise Pass worth it?
Probably the best decision we made was to purchase a morning photographer's pass (now known as the sunrise individual entrance pass). Compared to the regular fee of $15 for Individual Weekday Pass and $20 for Individual Weekend Pass, the Sunrise Pass is a little bit more expensive ($25).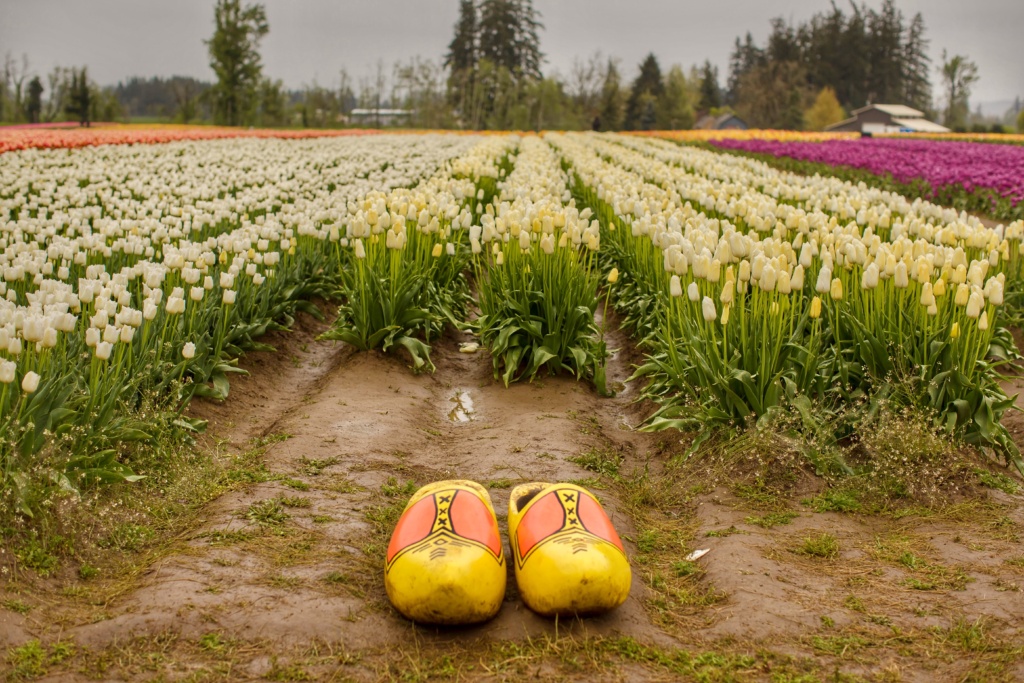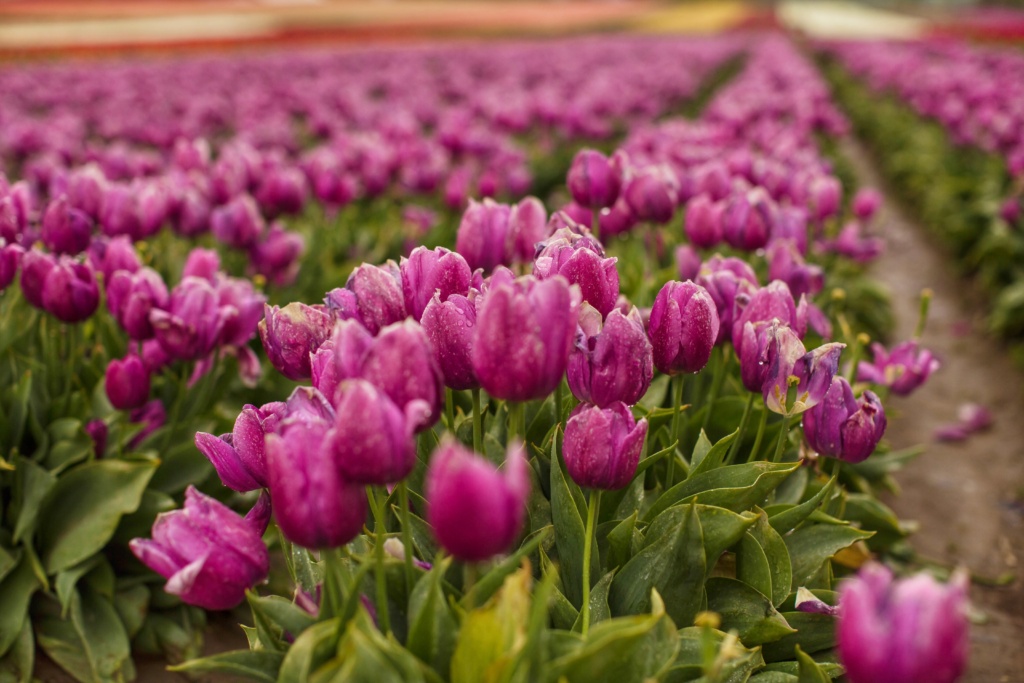 This pass allows you into the tulip festival between 5AM-7AM before the crowds arrive. You can stay inside the Festival as long as you want with this pass. And if the weather allows (no rain and wind less than 8mph) sunrise is the perfect time for you to capture the hot air balloons flying over the tulips fields. With the sunrise pass you can also pay an additional fee $10 to fly your drone.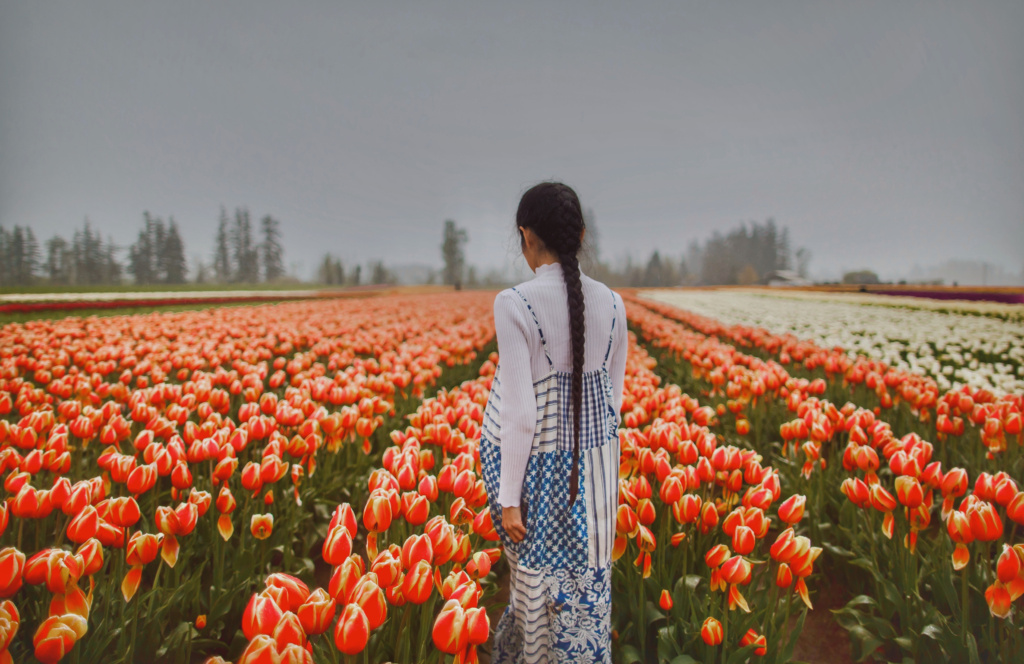 The only other people at the tulip fields — besides us and a few other early risers — were professional photographers. They had set up their tripods in rows, waiting to snap the perfect shot in the crisp, chilly morning air.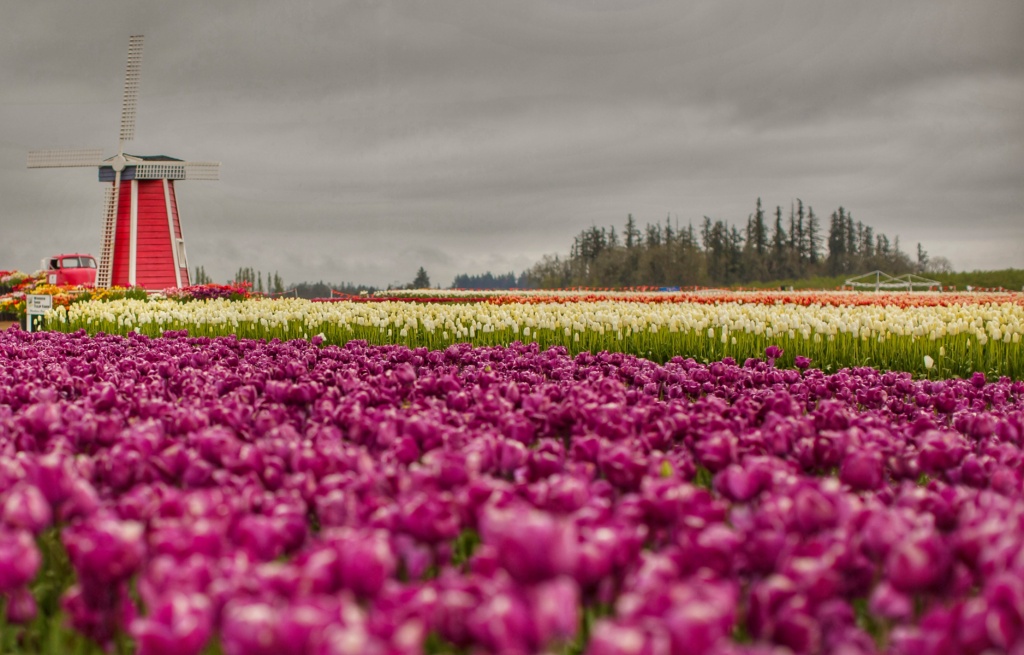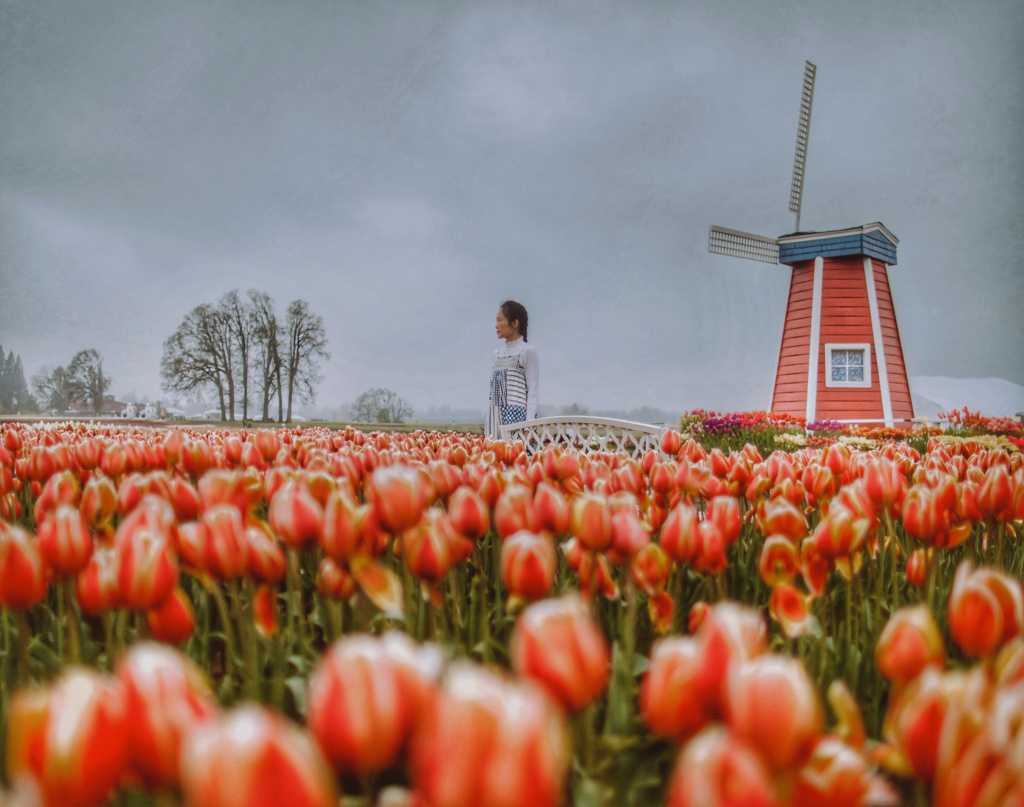 Are Dogs Allowed?
YES!! Well-behaved dogs on-leash are welcome (just make sure to clean up after them).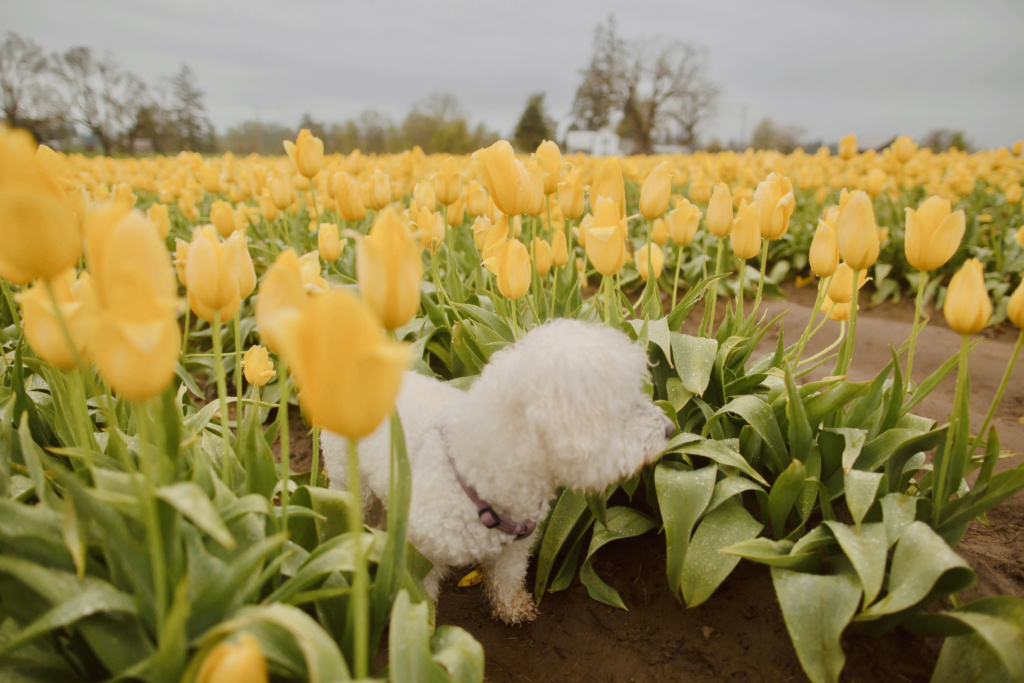 I brought my 2 dogs, Pepper and Chloe, and the tulip viewing experience was much more fun with them!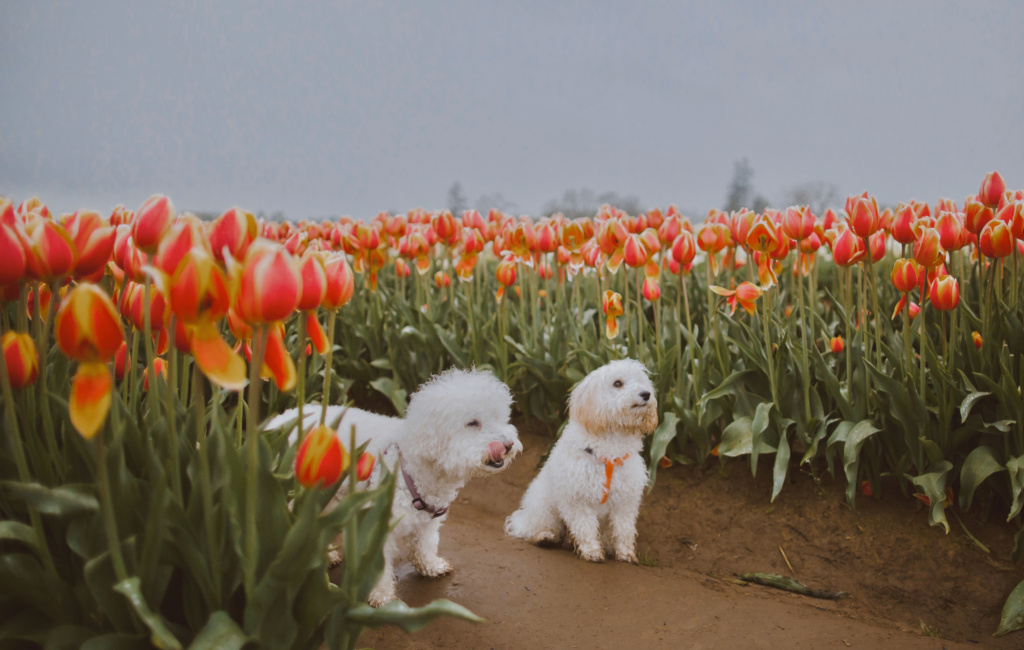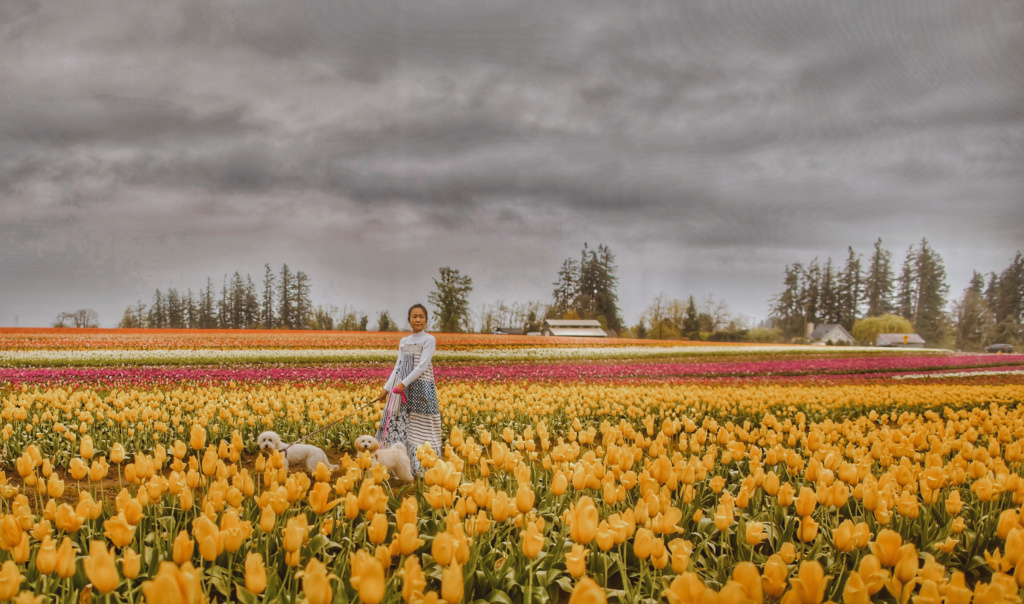 And as much as we wanted to keep our fur babies as clean (white) as possible for their Instagram shots with tulips, it was an impossible mission. It was a rainy day and after 5 mins walk under the rain on muddy ground our fur babies turned brown but they tried their best to look good for the pictures.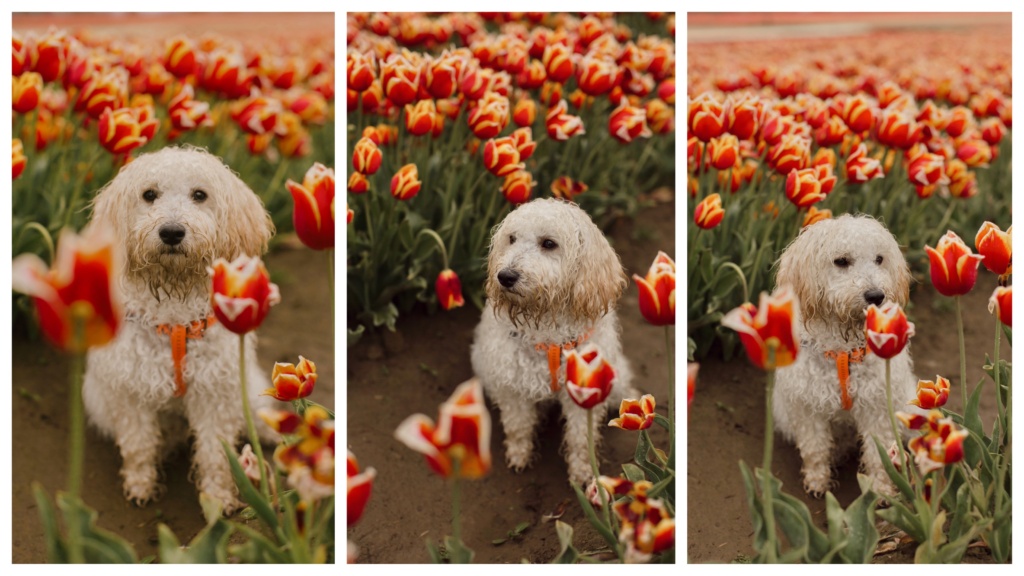 Wooden Shoe Tulip Festival Activities
If you wondered, "What am I gonna do there other than staring at a bunch of flowers? Is it really worth the drive?", the answer is, "Yes. It is 100% worth the drive!" There are tons of things to do at the Wooden Shoe Tulip Festival, included in the general admission costs are the beautiful views of tulip fields, tram and/or hay wagon ride, children's play area, and photo cut-out boards. The Wooden Shoe tulip fest has many food stalls (wood-fired pizza, tacos, donuts, coffee) and wine tasting events.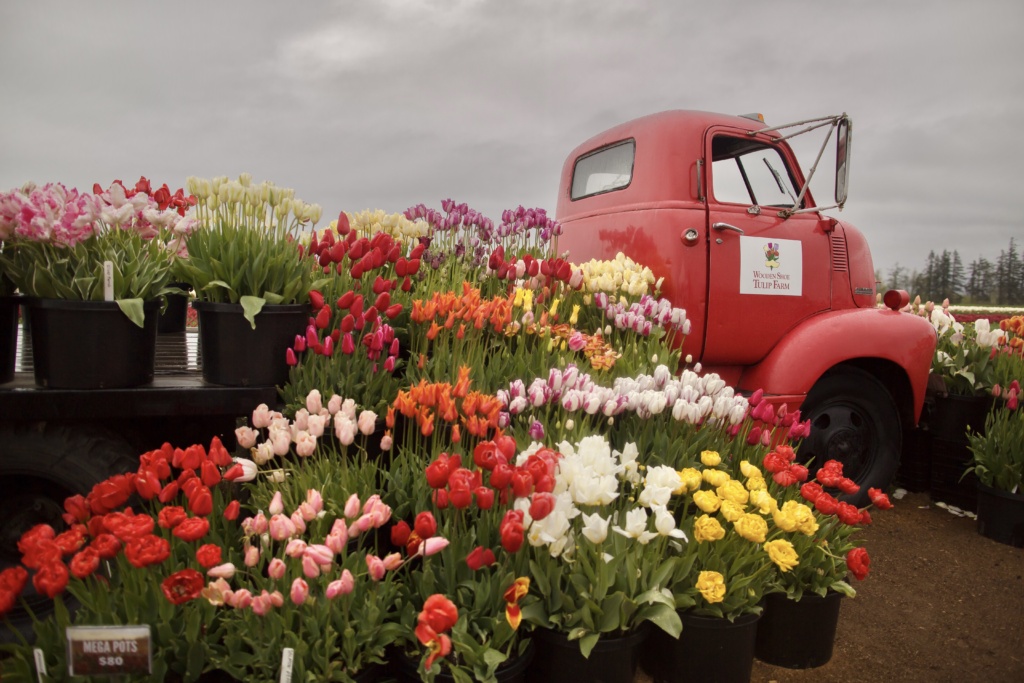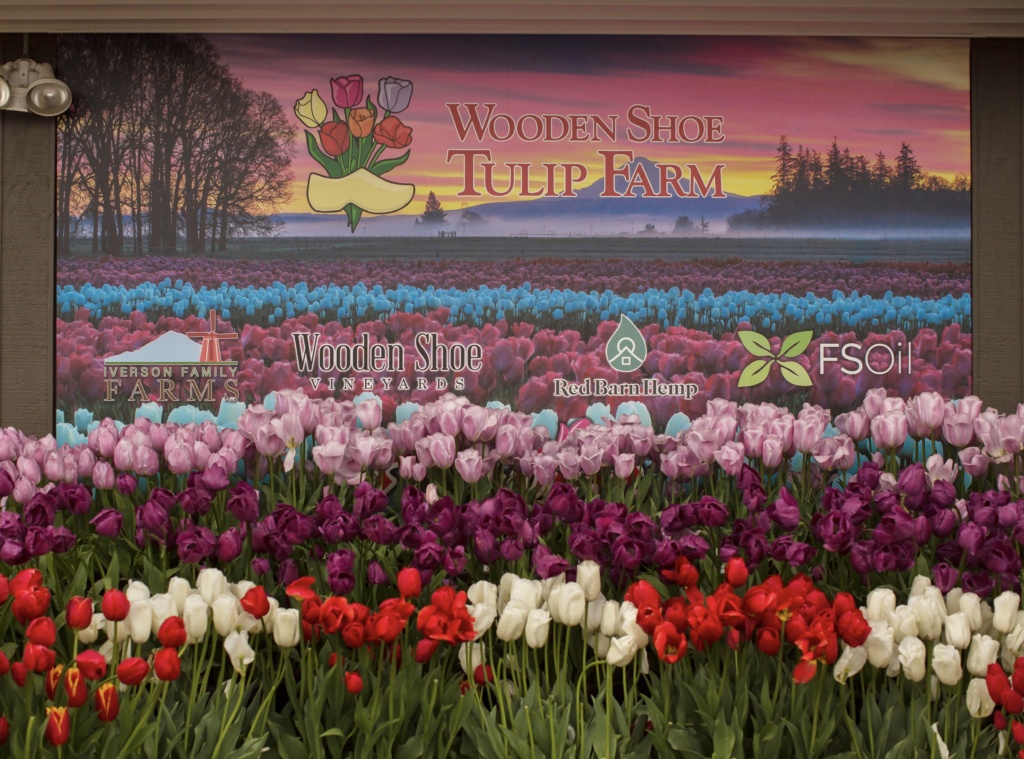 You can also buy bulbs or fresh bouquets of Oregon tulips as a souvenir, or enjoy a hot air balloon ride (advance reservations required) to see the tulips field from above.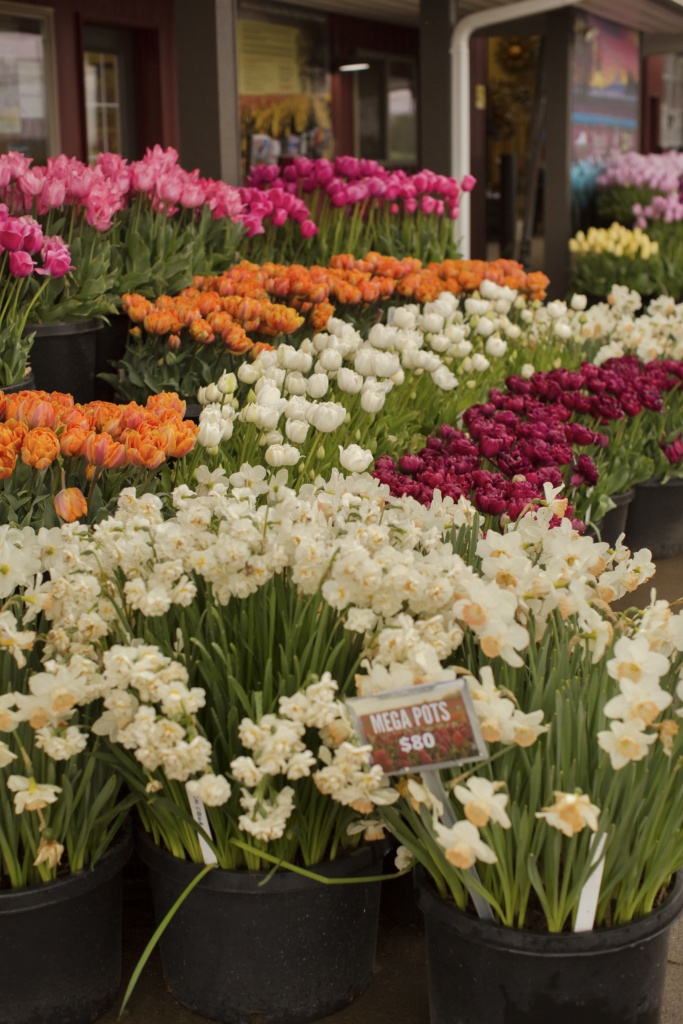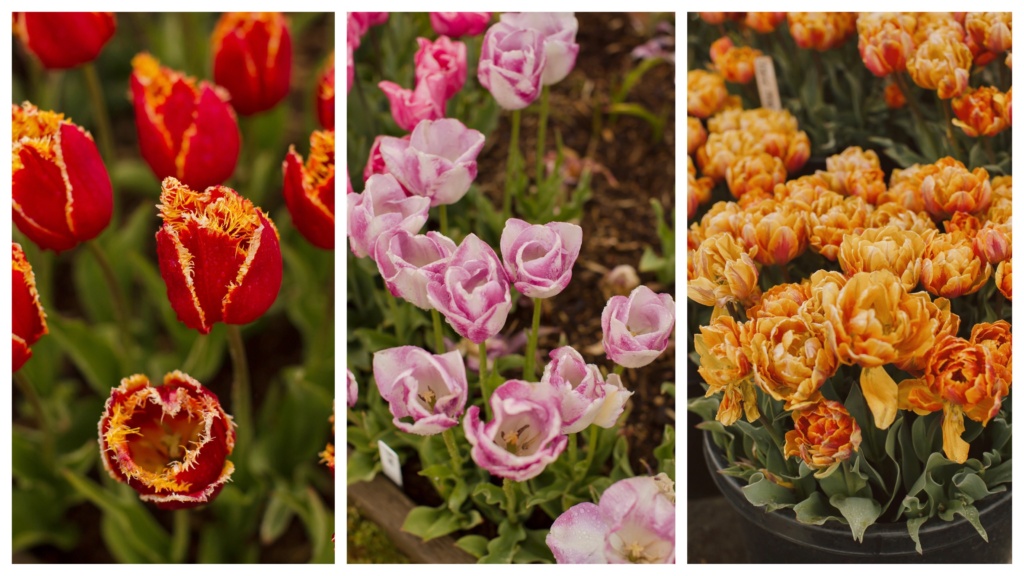 And there are so many great photo opportunities including a massive windmill, a flower truck, the darling "Tulip Train", rows & rows of tulip fields with Mount Hood looming in the background, tractors ~ including a pink one, pretty benches, & more.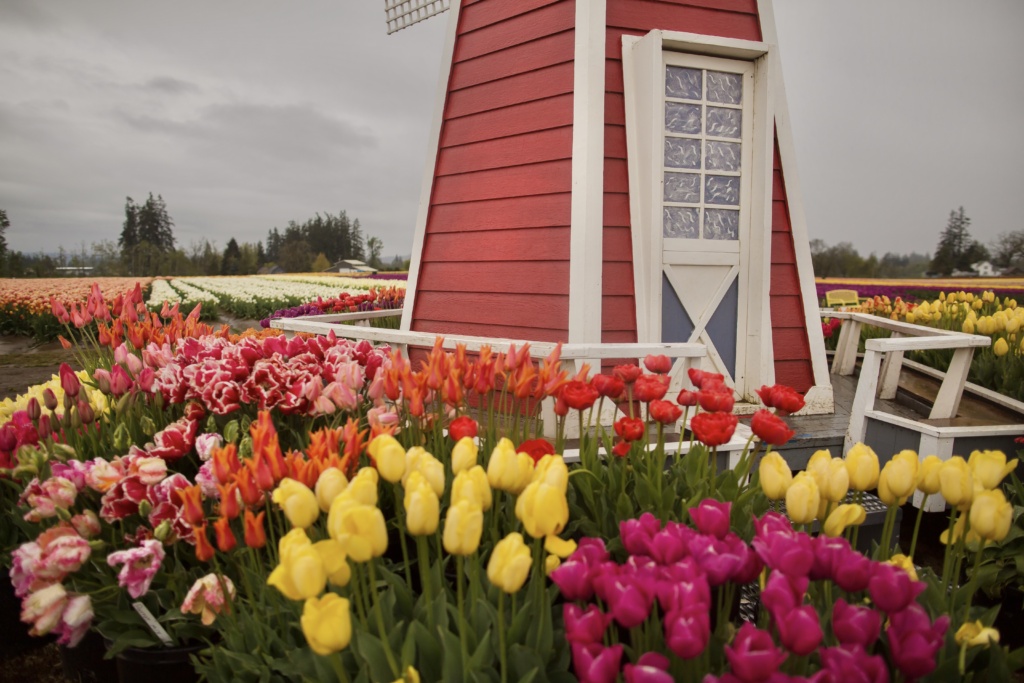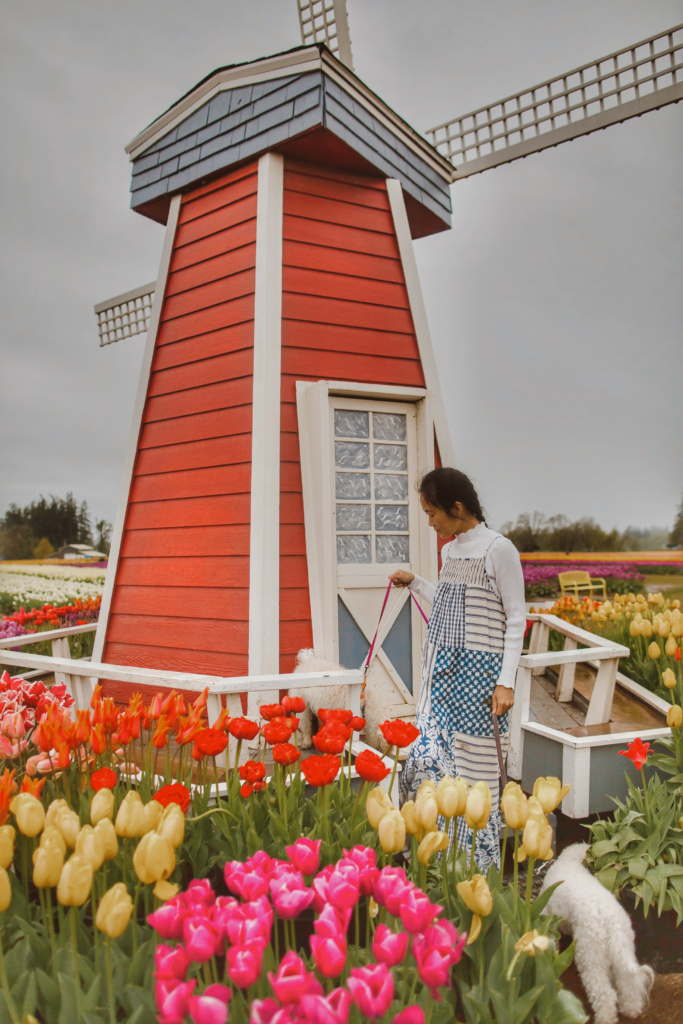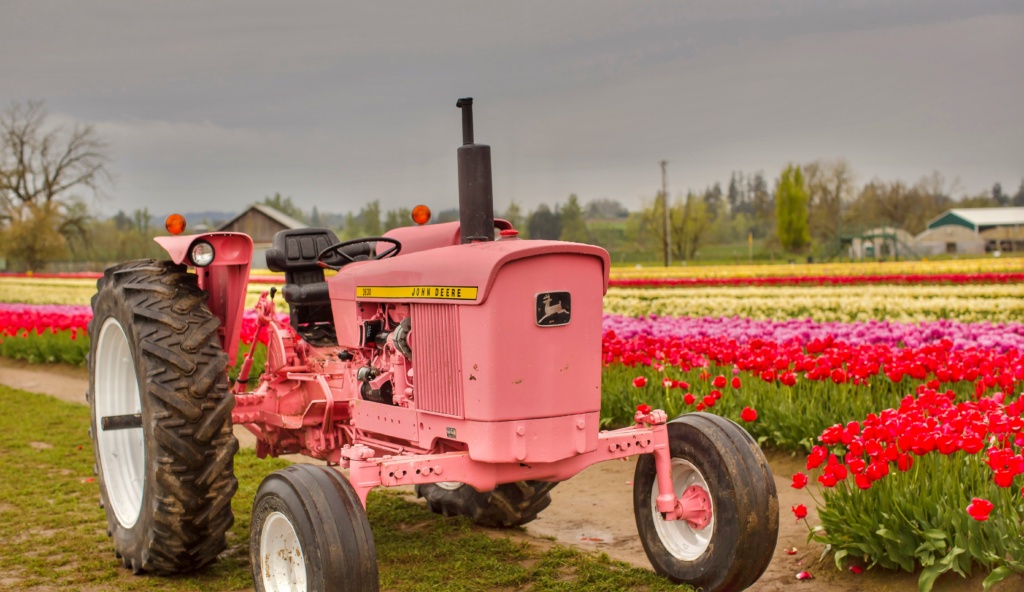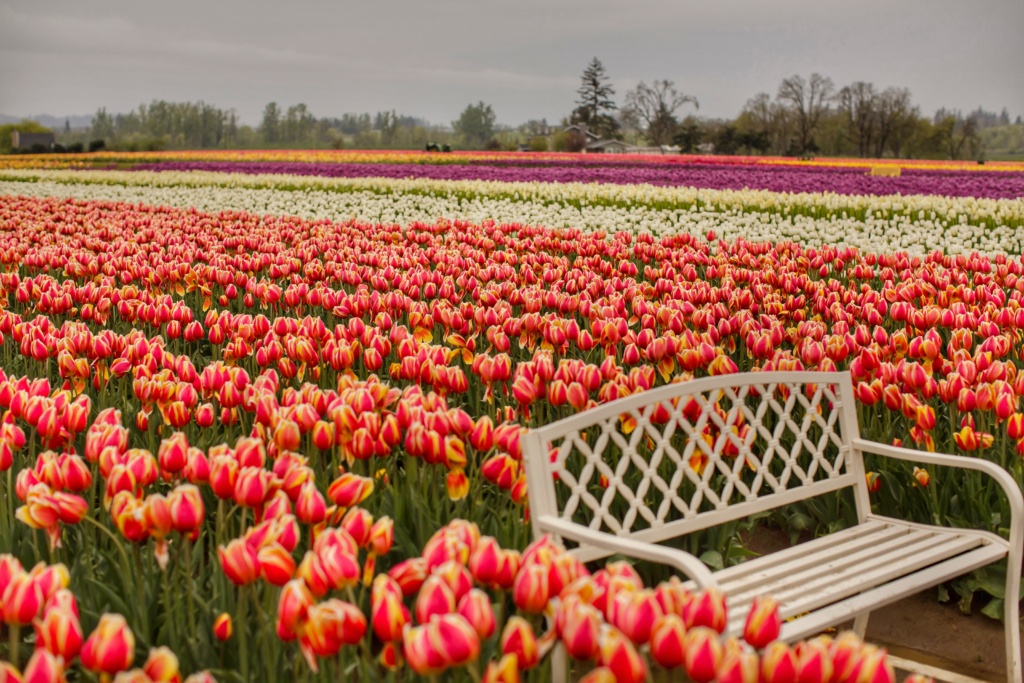 Photography tips
Spring weather in Oregon can be unpredictable and the frequency of wind and rain can discourage many from venturing out to photograph.
The weather forecast reported rainy days for the whole week while we were in Woodburn. That would be most likely the scenario for your future visit as well, but let me tell you something! Rainy weather still provides an excellent opportunity to photograph tulips.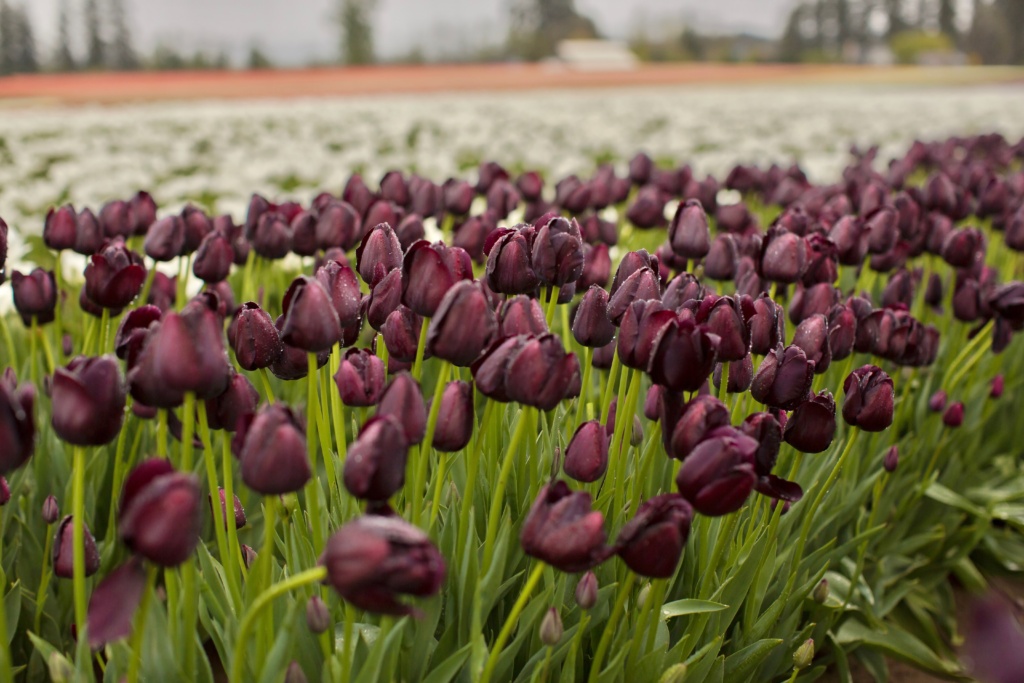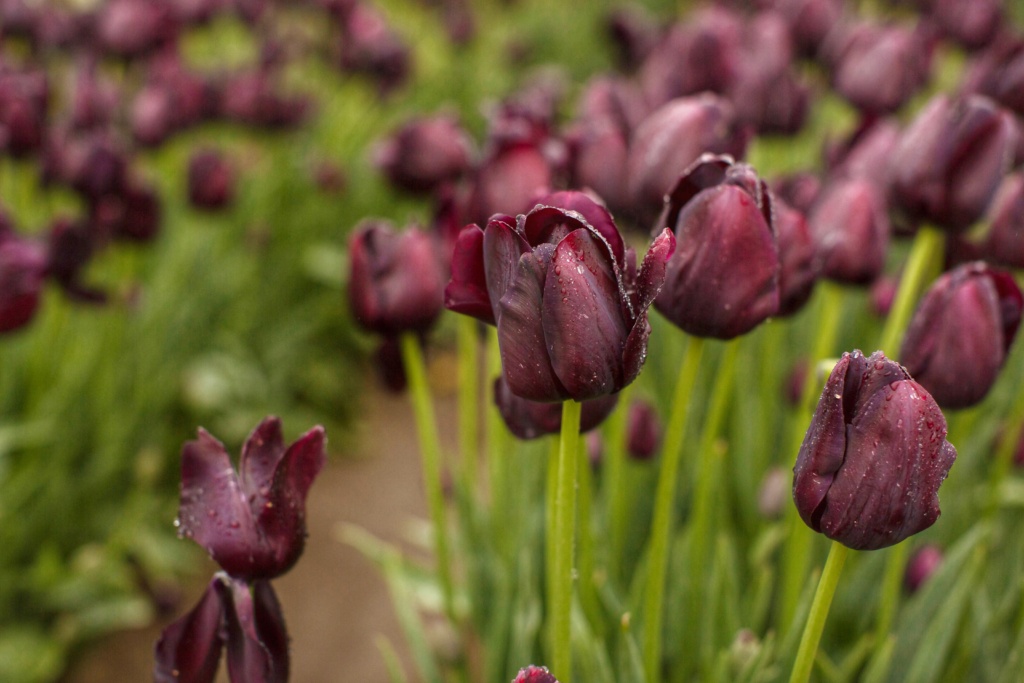 Sunset or sunrise golden hour on a clear day is obviously the ultimate goal for spring photography, but if you don't have the luck to have that ideal condition for your visit, rainy days will still give you beautiful pictures and in my opinion are still better than capturing photos mid-day (harsh contrast and burnt background) on a sunny day.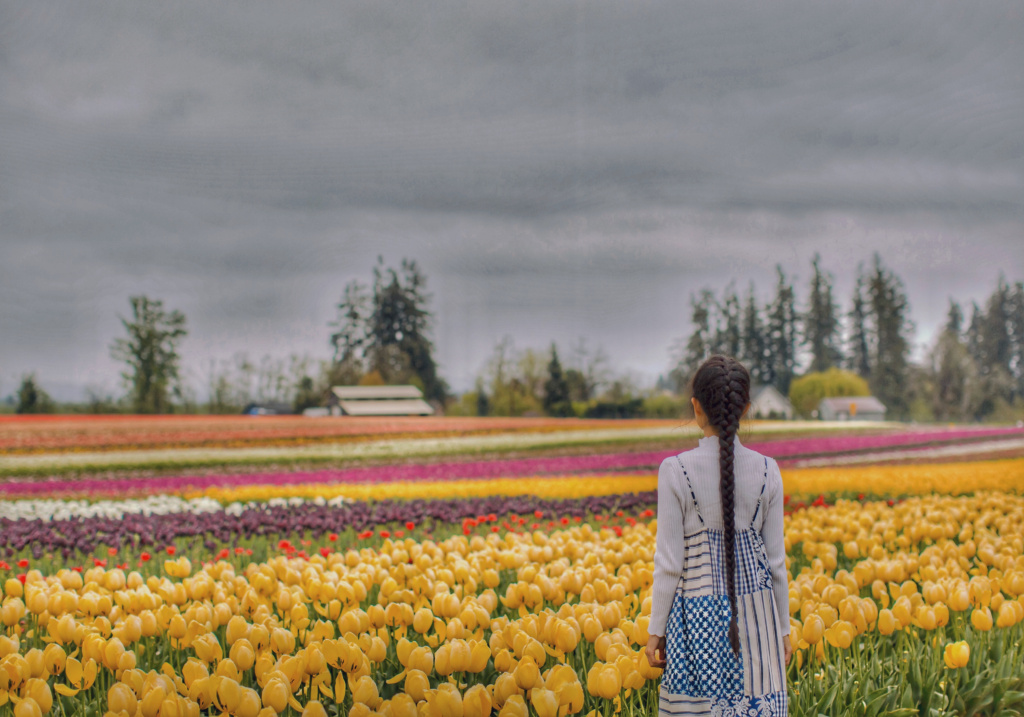 So don't let a little rain discourage you. Photographing tulips or any flower covered in raindrops adds beautiful textural interest. What could be better than photographing beautiful tulip fields in a gentle springtime rain shower?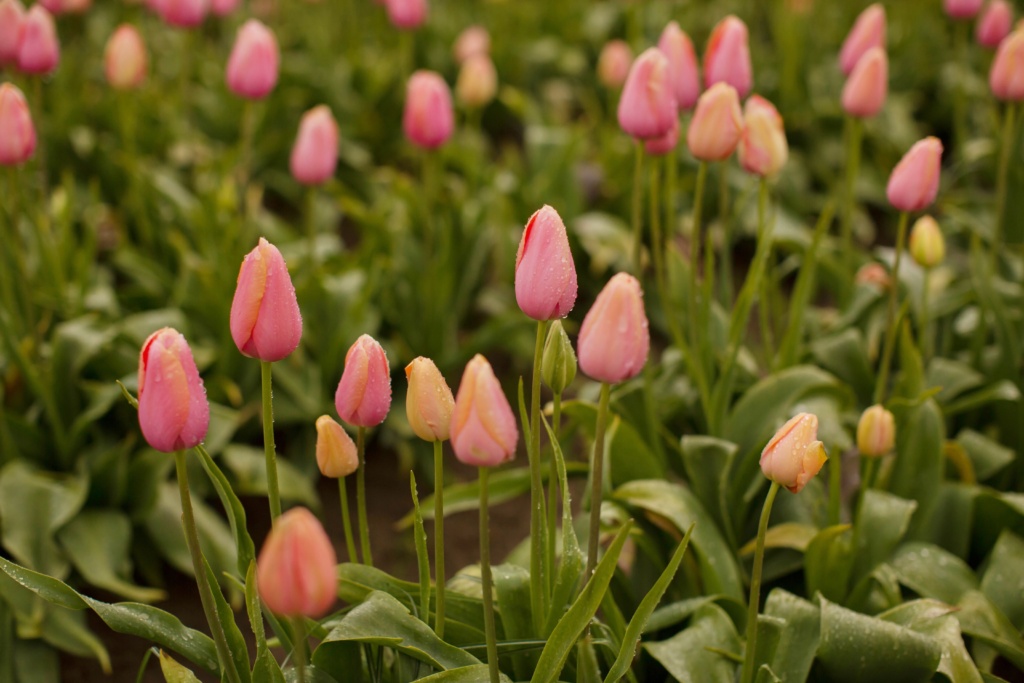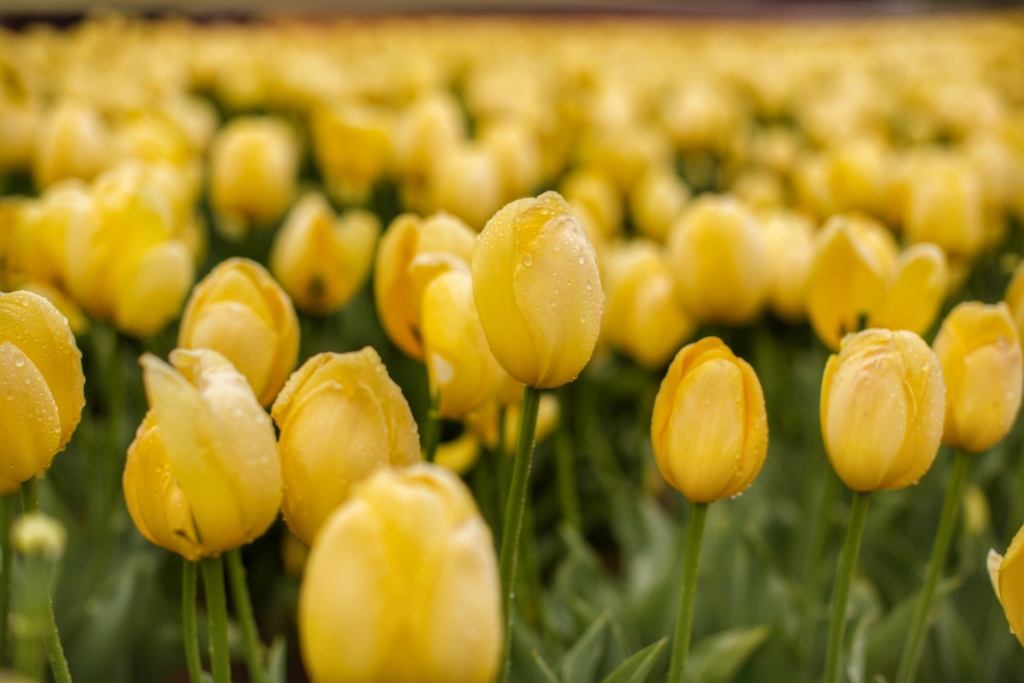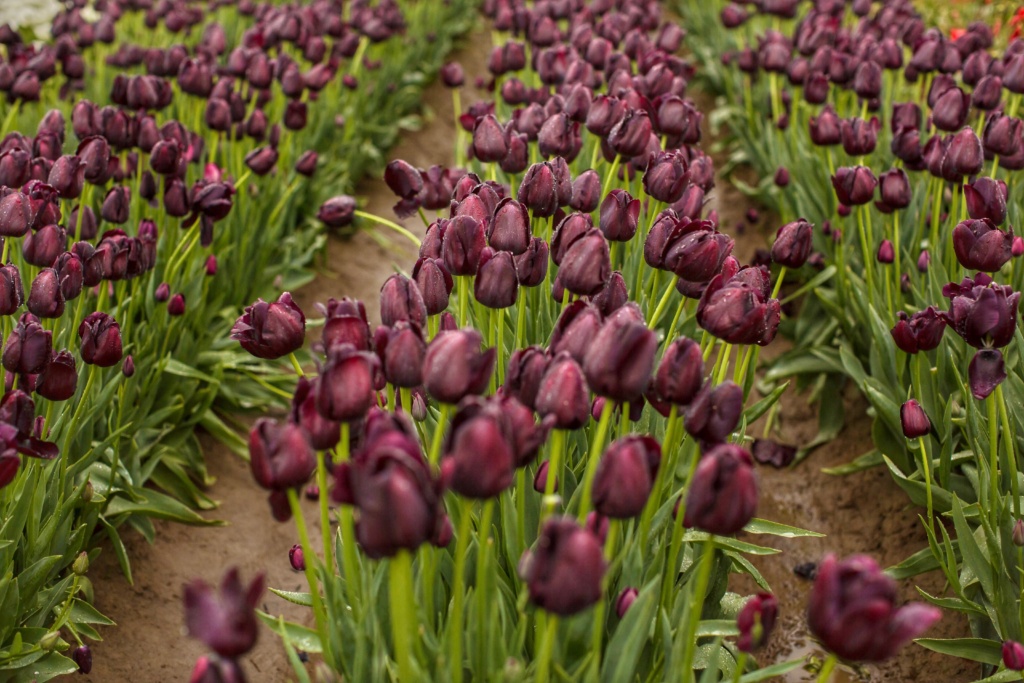 I know you've heard it thousands of times but pictures can't do this place justice. I highly suggest making a journey to Wooden Shoe Tulip Festival next spring. They are pure magic.