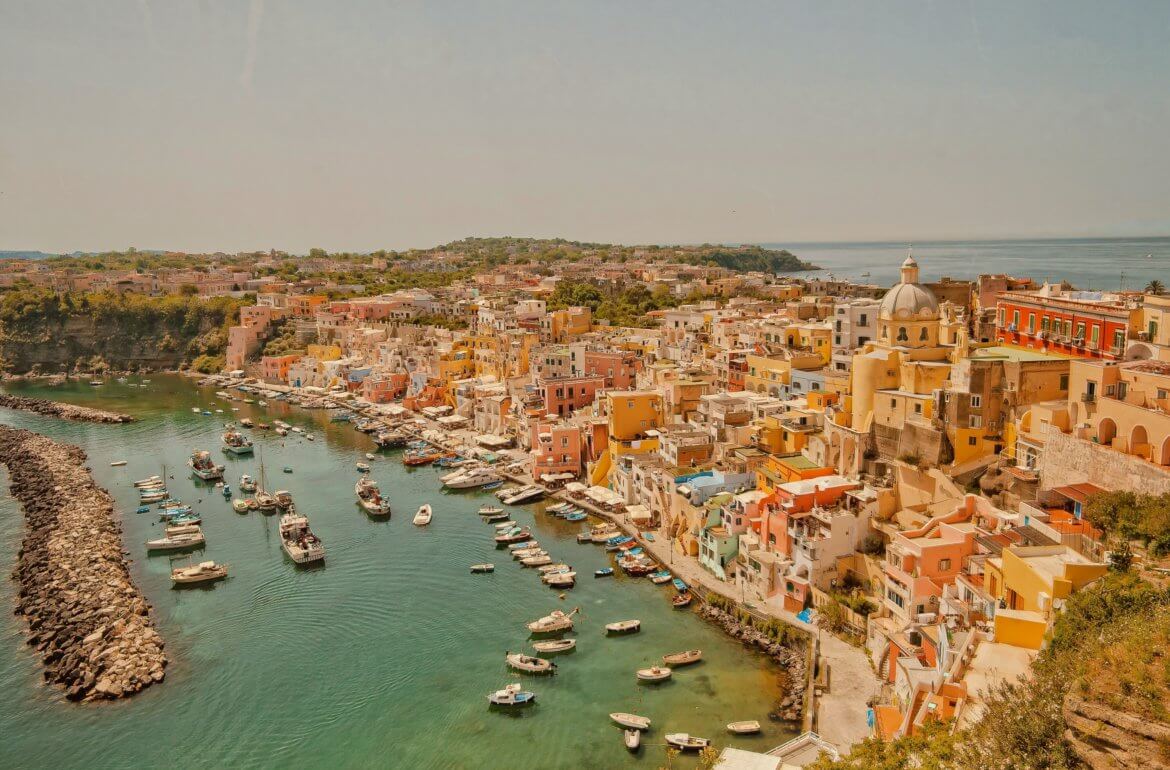 I fell for Procida as soon as I saw the view from the Terra Murata on my Instagram feed. It's not the first time I visit a place influenced by this social network. And I'm glad that Procida surpassed my Instagram's expectations. Procida is the smallest island in the Bay of Naples and despite its location (just a 40 minute hydrofoil ride from Naples) it's not as well known compared to its sister islands – Capri and Ischia. In an article for National Geographic, the author made a good comparison:
"Capri is a king's daugther of dazzling beauty, elegant, rich, proud and flirtatious. Ischia is like a princess – stylish, tasteful in monuments, and Procida is like a Cinderella – modest, unpretentious and at the same time beautiful in her simplicity."
So why the Cinderella and why is it not as popular as the other two ladies? The island doesn't have many particular sights of interest or attractions! Forget luxurious hotels, Michelin-star restaurants and designer clothing stores. This can be frustrating for travellers who would be better advised to come here for the island's picturesque charm rather than to seek out cultural attractions. Procida seems to want to keep its secret to itself and has managed to retain its own unique character and genuine lived-in feel of the past century authentic fishing village. It's the perfect place for a day trip from Naples.