Ubud is considered in many ways Bali's cultural heart. Located in the cool mountains, just one hour's drive north of the airport and the resorts of southern Bali, this traditional country town is home of one of Bali's royal families.
I got a lot of questions about where I stayed in Ubud and here's the answer: Dara Ayu Villas and Spa. Dara Ayu is only 10 minutes away from the famous Hanging Gardens. If you do research about Ubud, you will get very familiar with the name Hanging Gardens; with its unbeatable view and spectacular pool the resort has made its name to the list of any top-10 or 1op-20 of the world's most famous resorts. However, the price range is pretty steep, about $700-$1500 a night.
Dara Ayu is a hidden gem and its view is not of any lesser compared to the Hanging Gardens. The villas are gorgeous; the staff is friendly and knowledgable. During the week we stayed at Dara Ayu, there was a mini volcano eruption on the other side of the island and all of the flights to Bali were canceled. As a result, we were the only guests at the resort at that time. It was in our luck that we got the whole resort to ourselves and the staff devoted all their attention to the only blissful couple at the resort. The experience was absolutely secluded and unique.
Located high over the surrounding jungle, our resort's swimming pool appears to float in its settling , giving the swimmers the feeling of literally swimming above treetops and valleys! It's just surreal!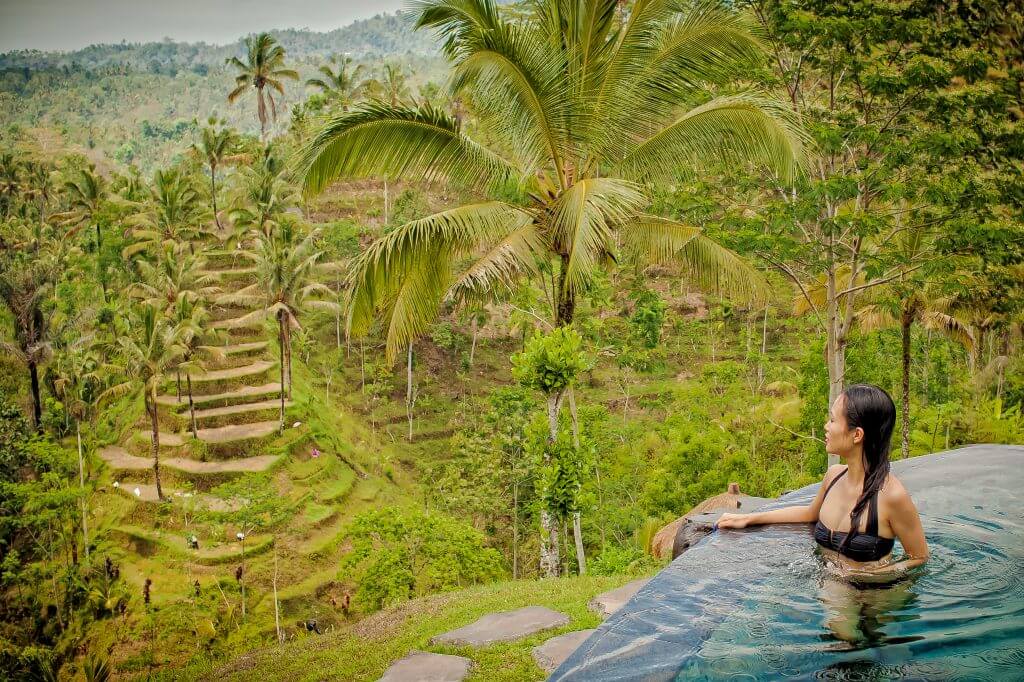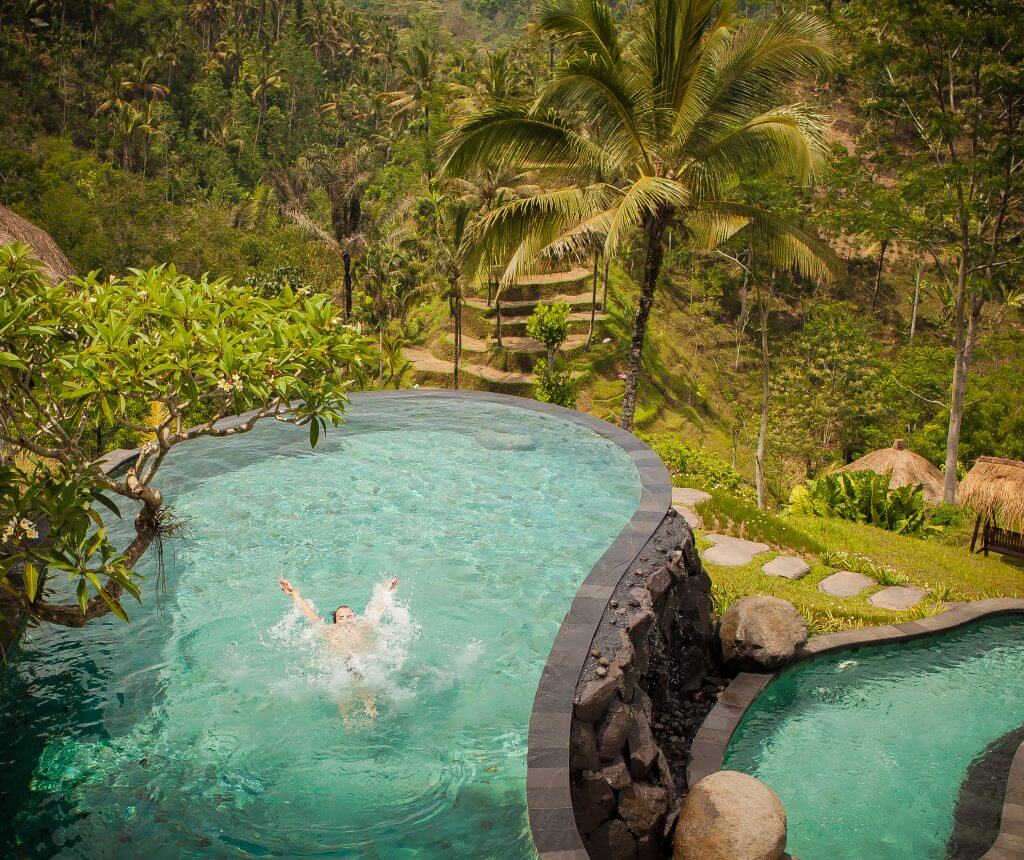 Lunch time was the most unique experience when Dara Ayu's staff prepared for us a picnic basket, setting a perfect picnic spot in the middle of a rice field where we can observe farmers' daily life, breathing in the fresh air at the same time enjoying some of the signature dishes of Balinese cuisine.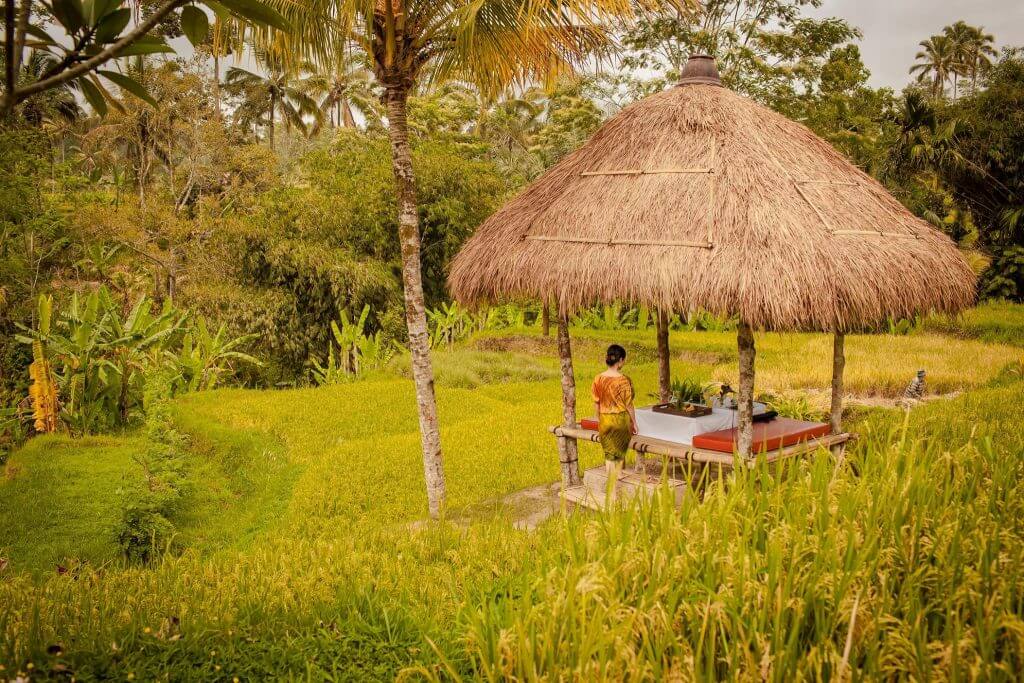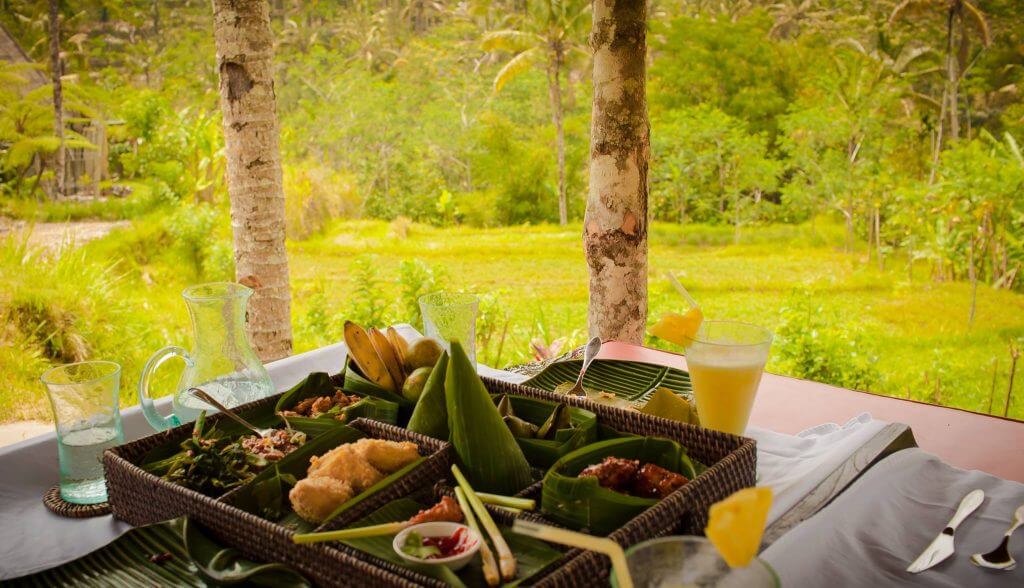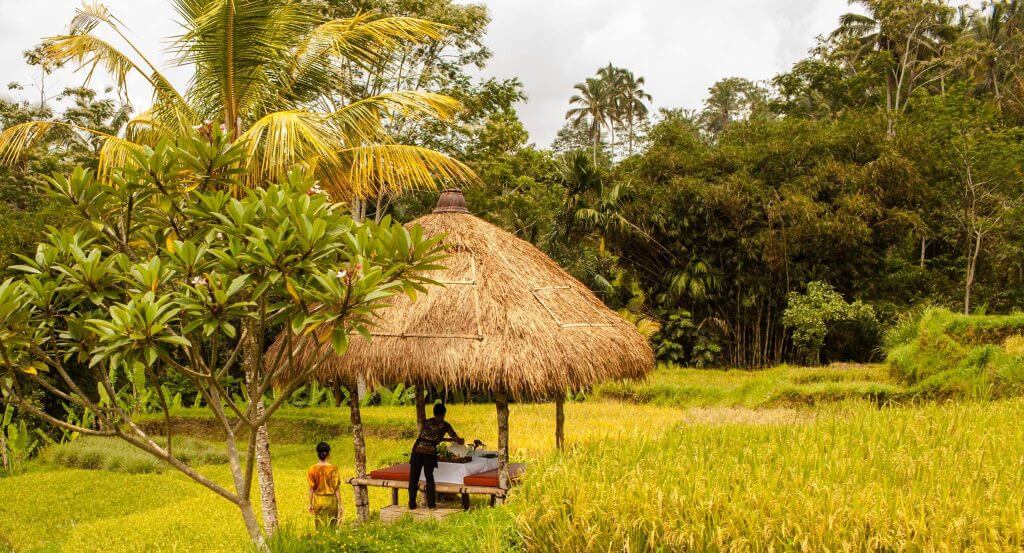 Inspired by Elizabeth Gilber in "Eat, Pray, Love", I set out on this beautiful journey knowing this quote by heart, "…If you are brave enough to leave behind everything familiar and comforting…..and set out on a truth-seeking journey, either externally or internally, and if you are willing to regard everything that happens to you on that journey as a clue and if you accept everyone you meet along the way as a teacher…the truth will not be withheld from you…"
Inspired by Liz' free spirit, I replaced Google, TripAdvisor, and Wiki with more engagement in talking with locals and interesting people we met along the way. I want to let "people" be my teachers instead of search engines. Adi, our driver, taught us that every Hindu house in Bali has its own temple so for every 10 houses there will be 7 temples (70% of Bali population is Hindu). Bambang, our host, taught us that Bali's calendar is different from the world's; there are only 28 days in a month so last year Bali's New Year was in July and this year will be in August; Su, the resort's waiter, taught us that a look-alike-scorpion bug on our table is not poisonous and showed us how to release the poor lost bug to the nature peacefully. In the city it's just so common to kill an ant or a bee; here we are so close to nature that we feel like invaders to their homes and we tried to be the best-behaved guests. We tiptoed around a spider, we made noise so the ants can steer another way, and we helped the bee from drowning in our soup bowl. We have excellent teachers along the way and we are just so grateful!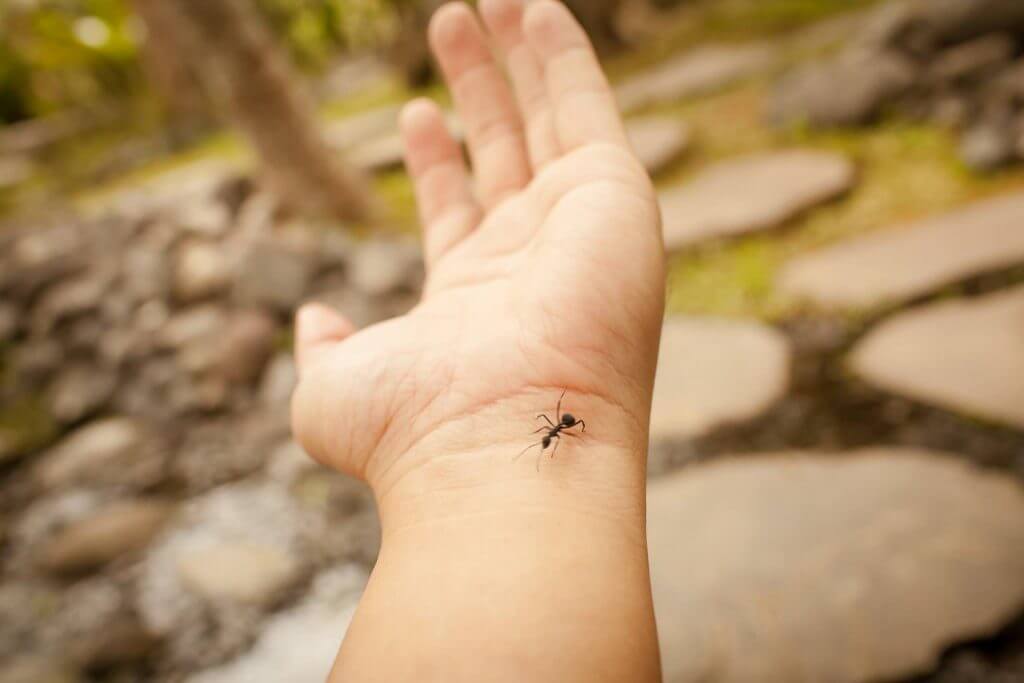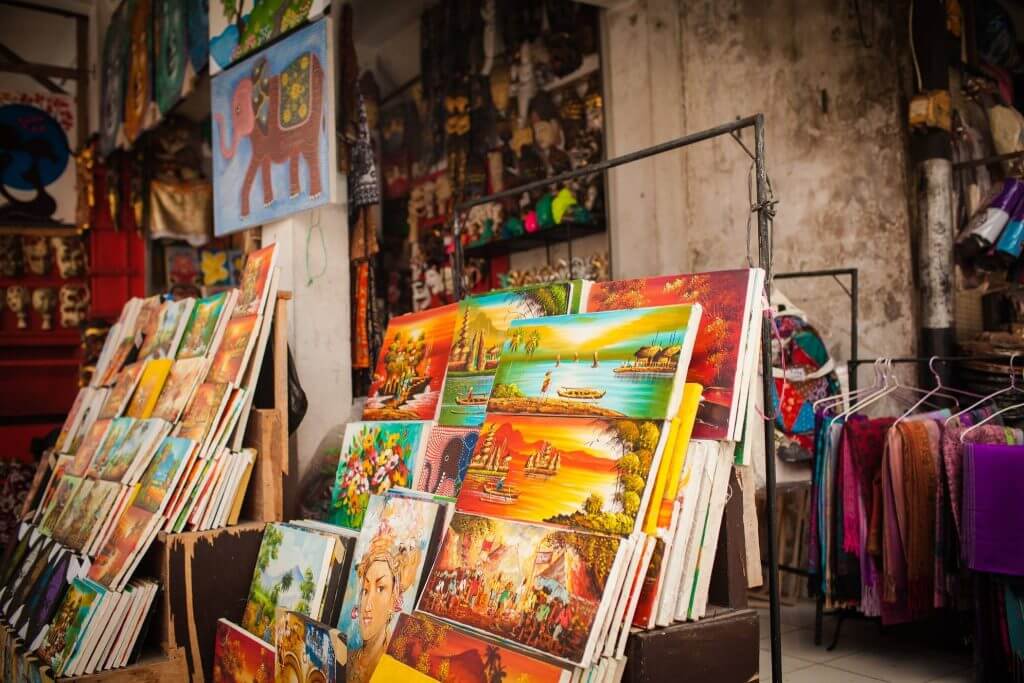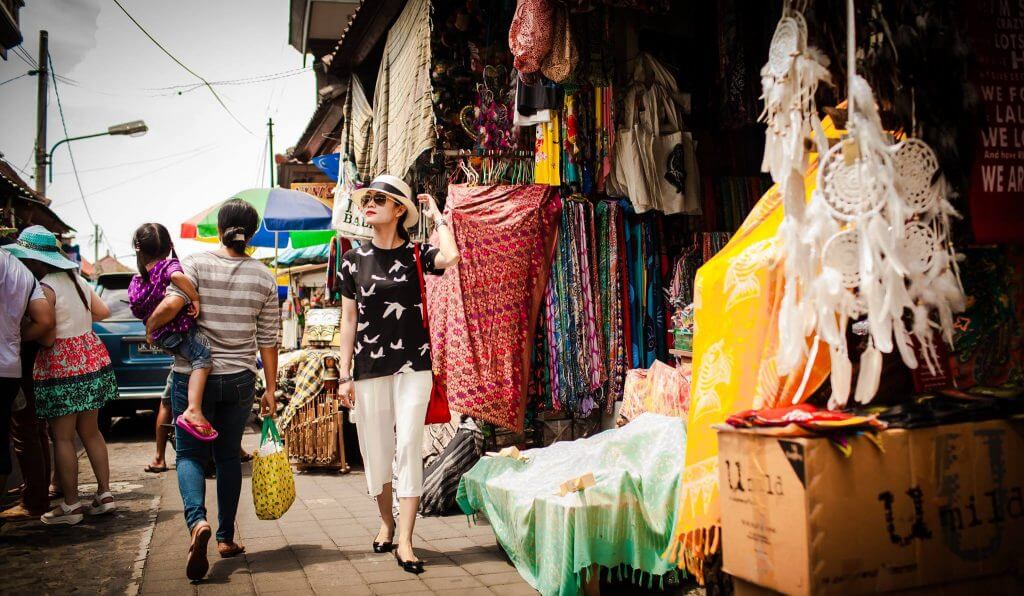 We also learn about Canang Sari-Balinese hindu people's offerings to gods. You see these everywhere…temples, doorsteps, shrines, grounds,…Canang means a small square of coconut-leaf basket decorated with colorful flowers and Sari means essence. The philosophy behind the offering is self sacrifice because they take time and effort to prepare.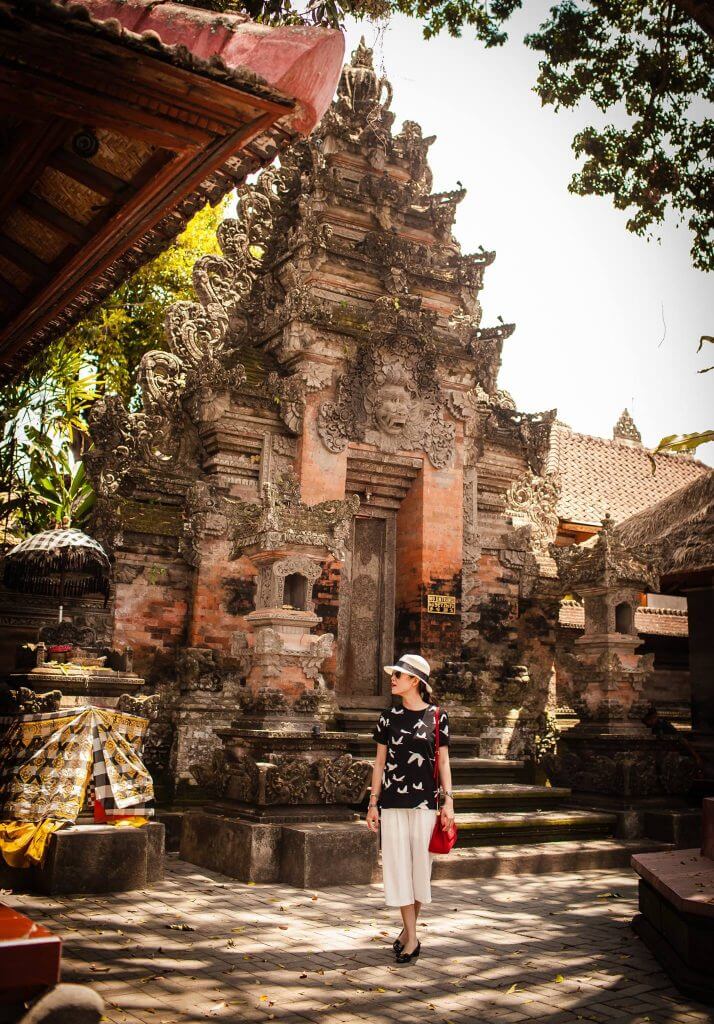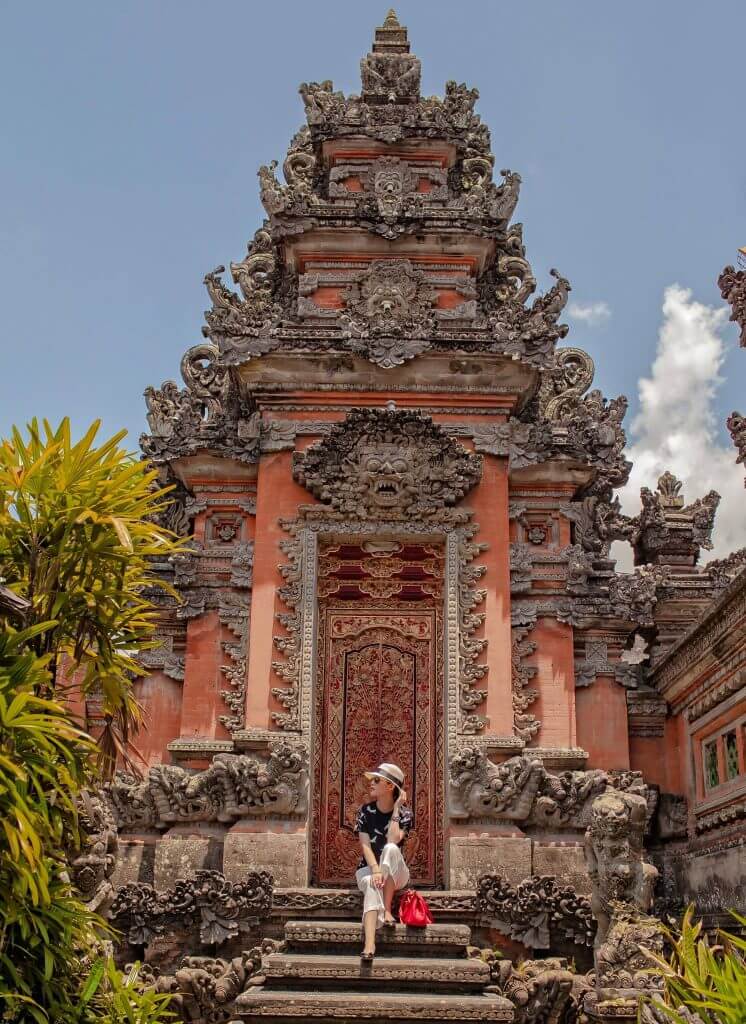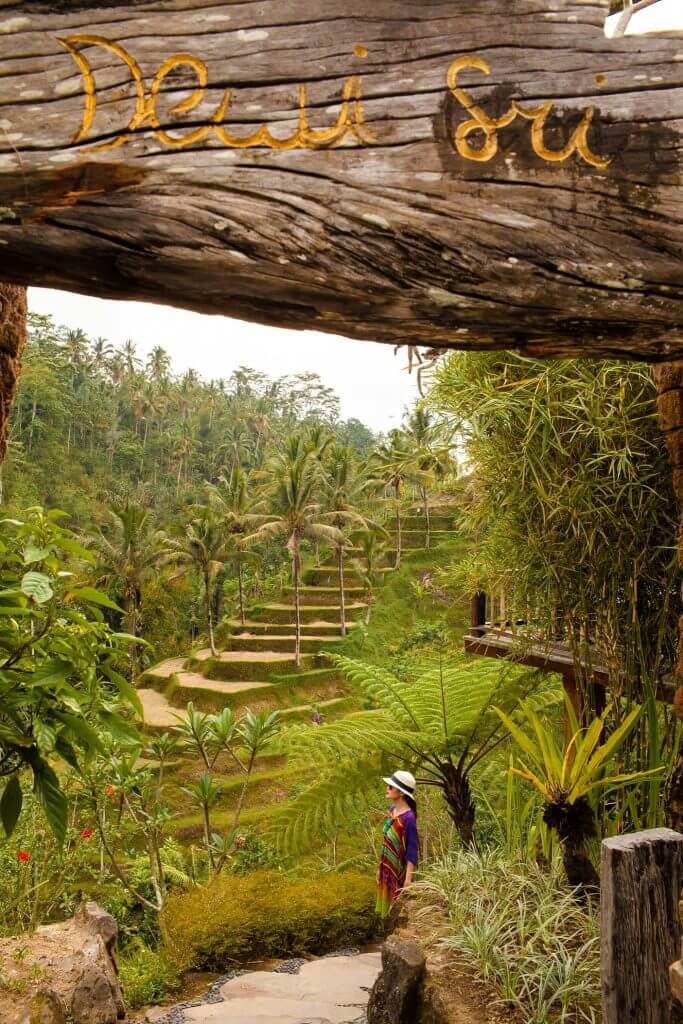 Returning to Dara Ayu after a day full of exciting events, we were always delighted at the thoughtful and romantic dinner that the staff wholeheartedly prepared for us.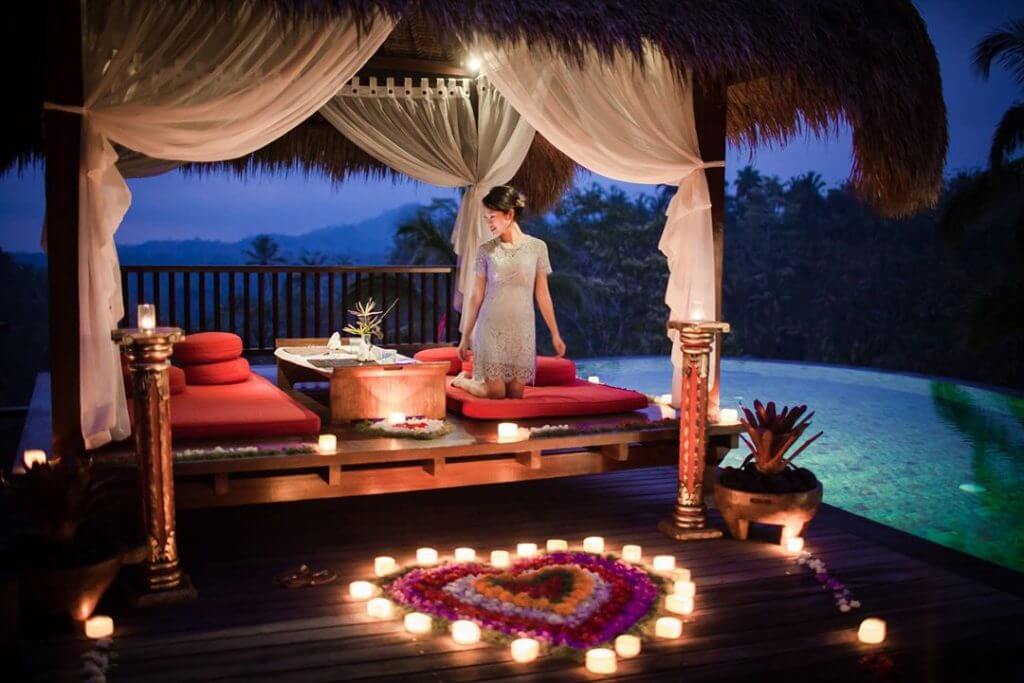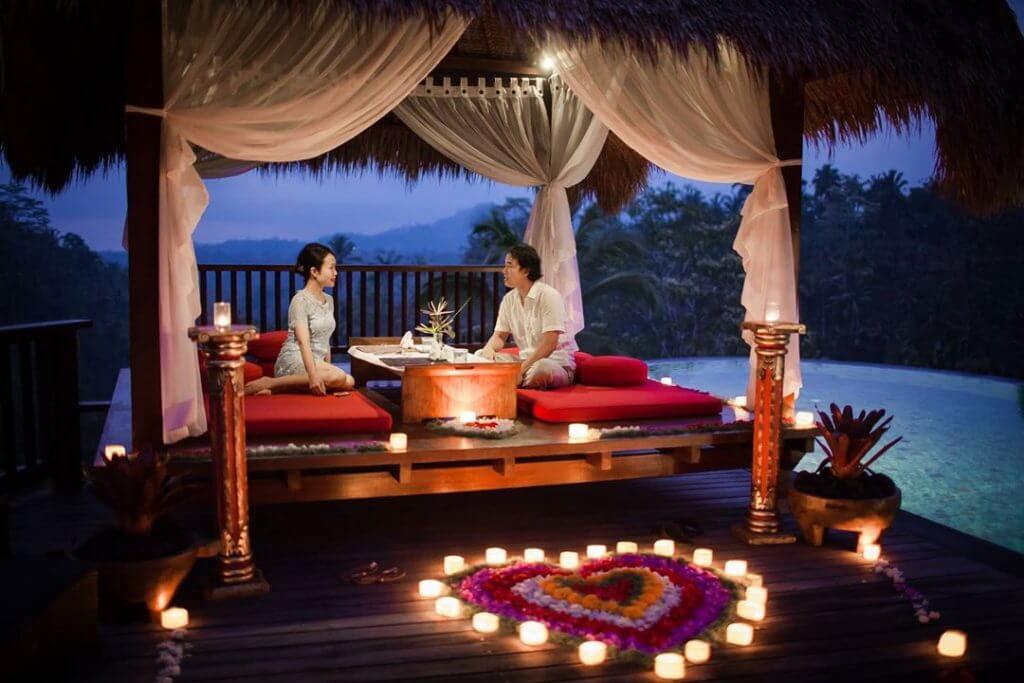 A week in Ubud brought us so close to nature and inspired us to continue our  "truth-seeking journey" wherever we travel to!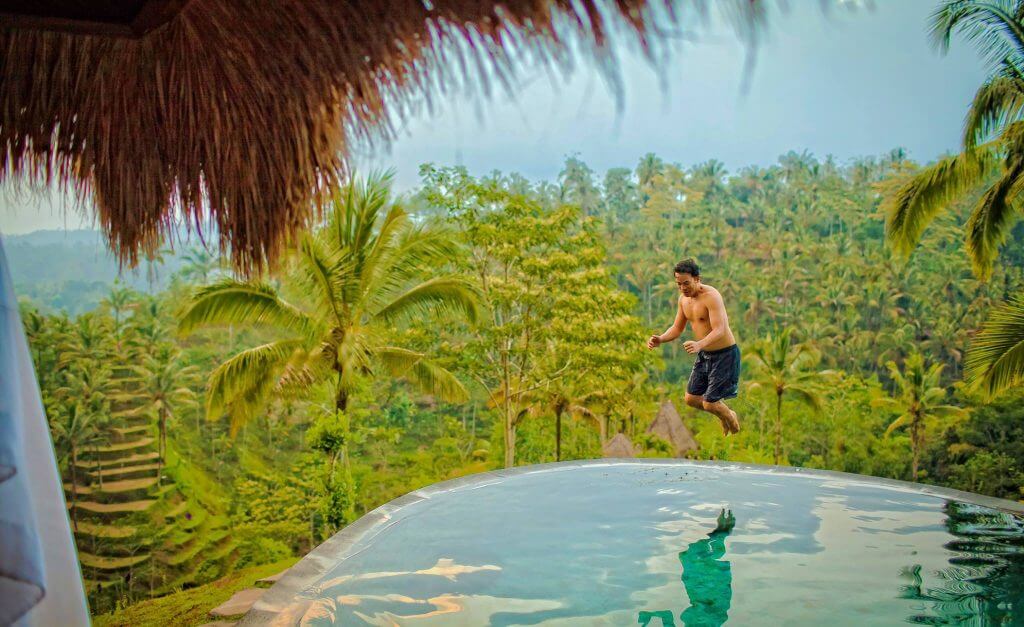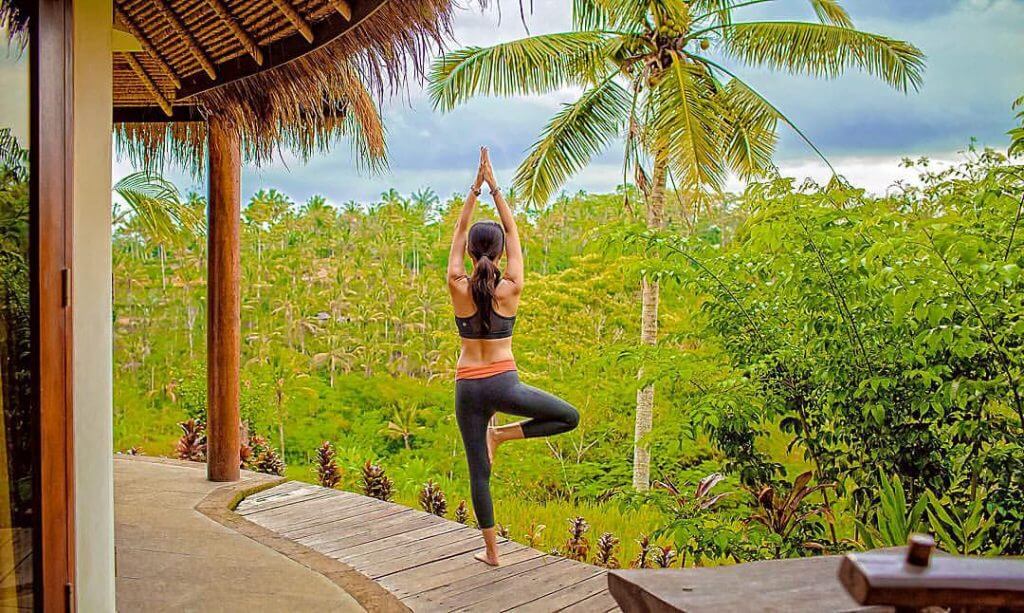 Thanks everyone for reading!
November 17, 2015
Our Bali Video
Anniversary Dinner Preparation!Thanks to our resort's florists, chef,and staff that we had this amazingly beautiful and romantic candlelit dinner! The atmosphere is just so "Balinese" with lots of tropical flowers, Bali's cultural music, birds' and other jungle insects' chirping (as you can hear in the background). The view is magical with the infinity pool overlooking treetops and rice fields! We are truly blessed! (HD version sure makes this video a lot better)

Posted by May Pham on Wednesday, November 18, 2015