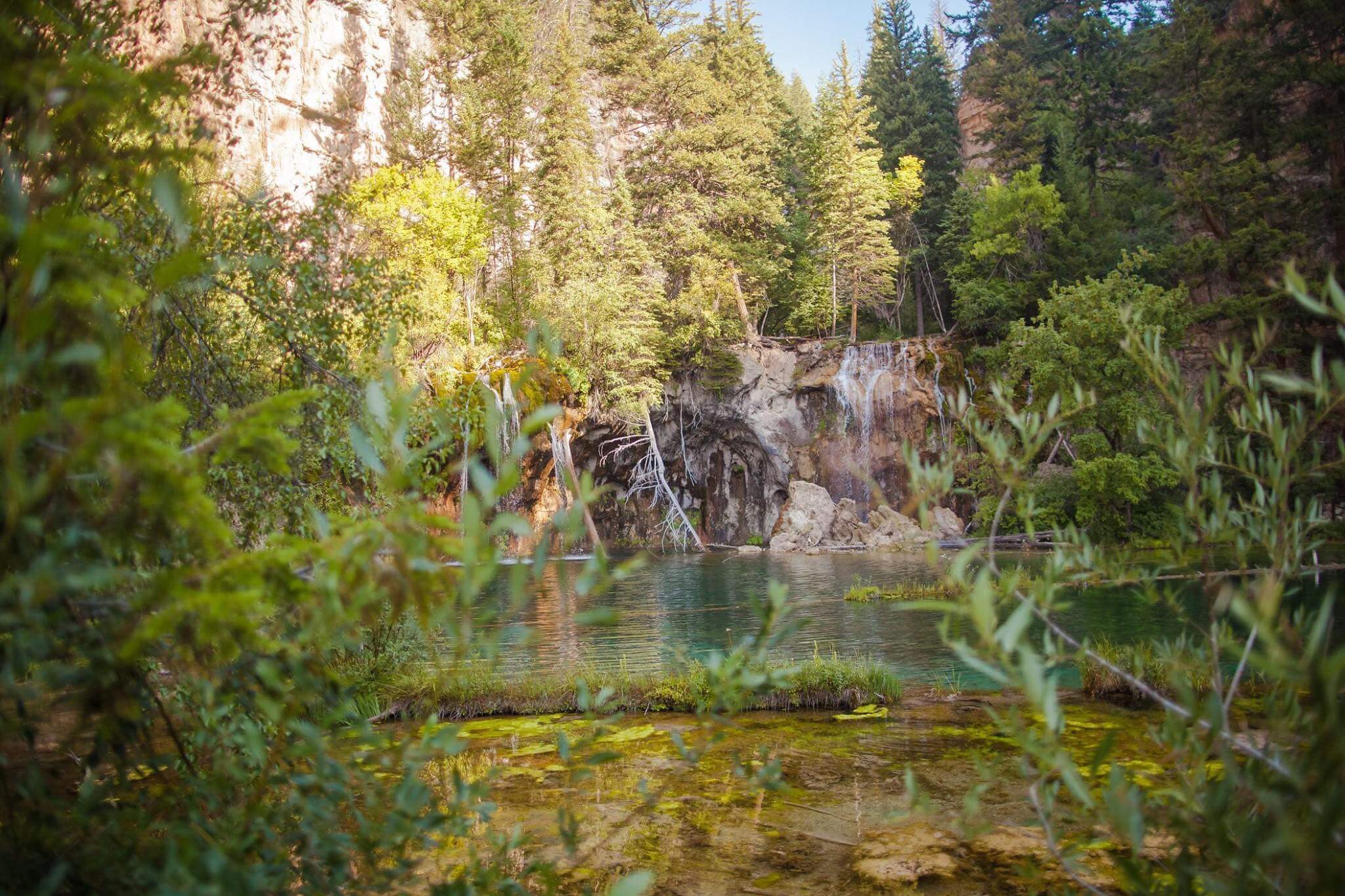 An Adventure-Filled Road Trip Itinerary Through Utah and Colorado
Summer is the time to pack the car and hit the open road. And what better place to do so than the adventure-filled mecca of the American Southwest? It can be a little bit challenging to create an itinerary that links the region's top outdoor destinations in one trip, but with proper planning you can create a summer road trip full of lakes, creeks, waterfalls, and canyon vistas. Here's my road trip from Las Vegas to Colorado (via Utah) that takes you through some of America's most scenic wonders.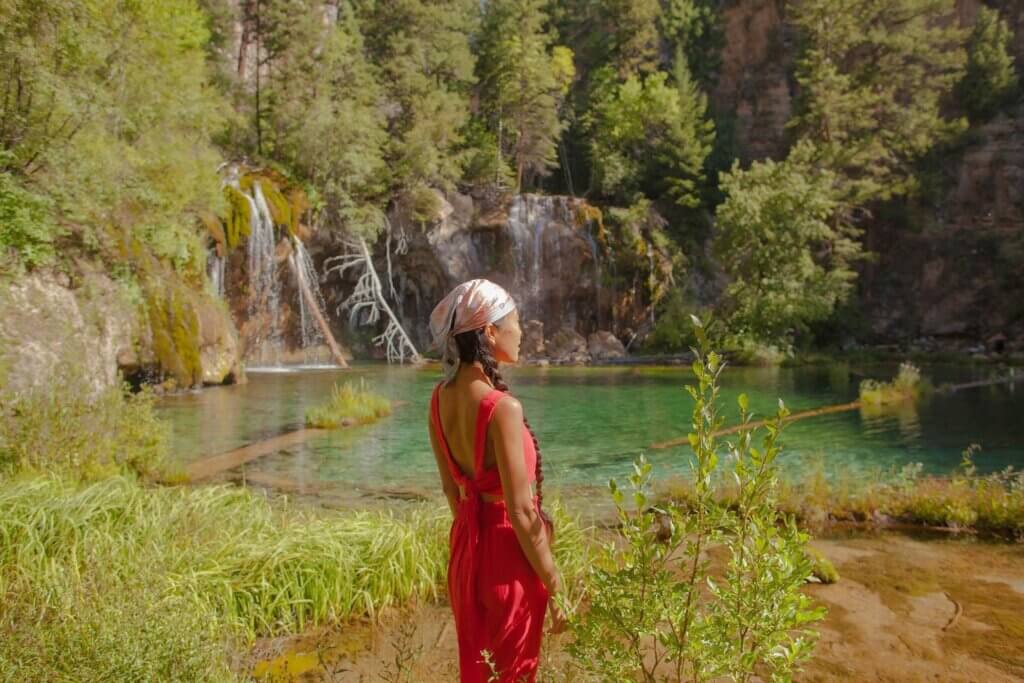 Day 1: From Las Vegas to Fishlake National Forest (303 miles – 5 hours)
It was a long exhausting drive from Las Vegas to Fish Lake National Forest so we just took it easy here. We found a boondocking site near the Fish Lake, hung our hammock, cooked our dinner, and just enjoyed the the rest of the day.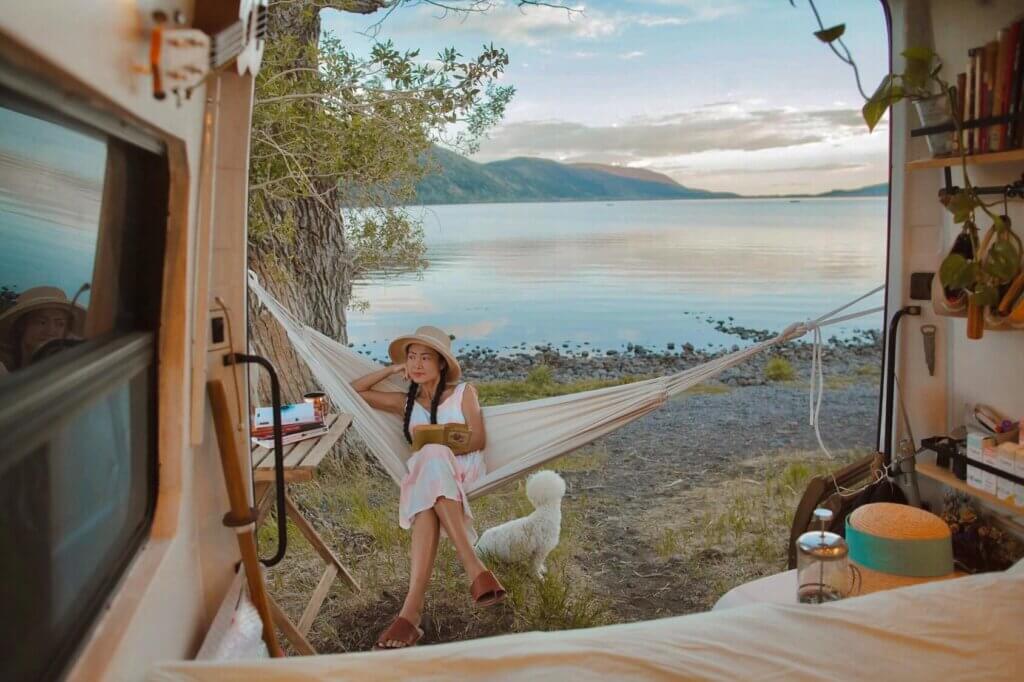 Gorgeous aspen trees everywhere.  It was a delightful spot. A sense of calm and peace washed over us. Here we just merely sat and existed.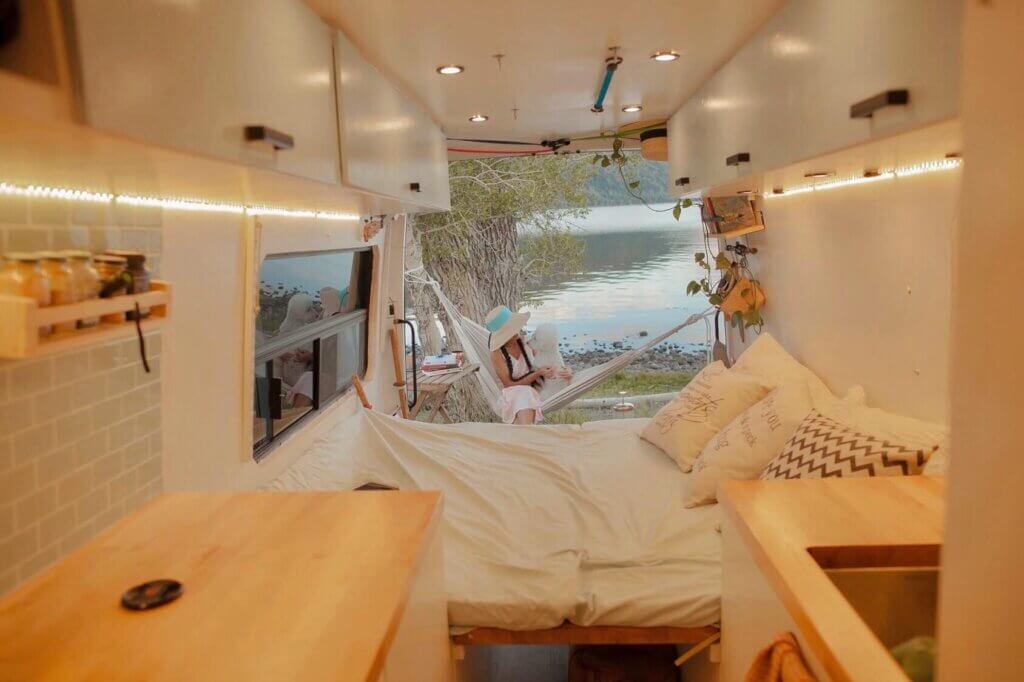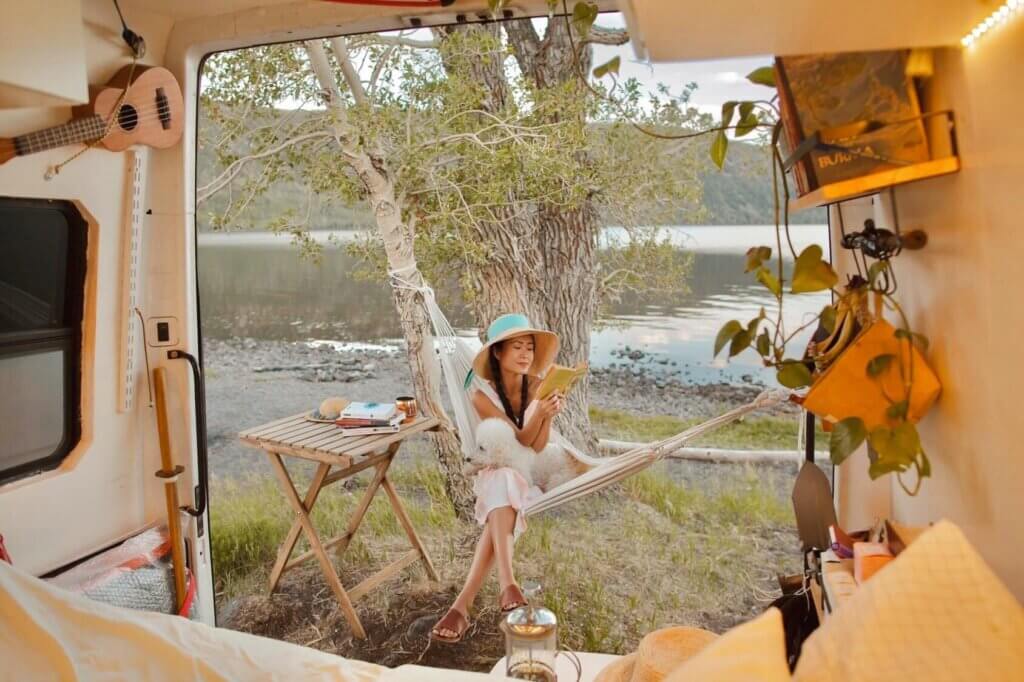 Day 2: From Fish Lake National Park to Aspen (355 miles – 5 hours and 30mins)
Our first stop in Aspen was Cathedral Lake. We did the hike to the Cathedral Lake around 5 pm (after 5 hours of driving) so no doubt this was the most challenging hike of our entire trip. Not only we were physically exhausted after a long drive but we hiked with a bichon and a 5-year-old boy. The hike up to the lake was not as hard, but the hike back (when it was so dark) was one of the riskiest adventures in our hiking journey. This hike should only be done when you are full of energy and well rested.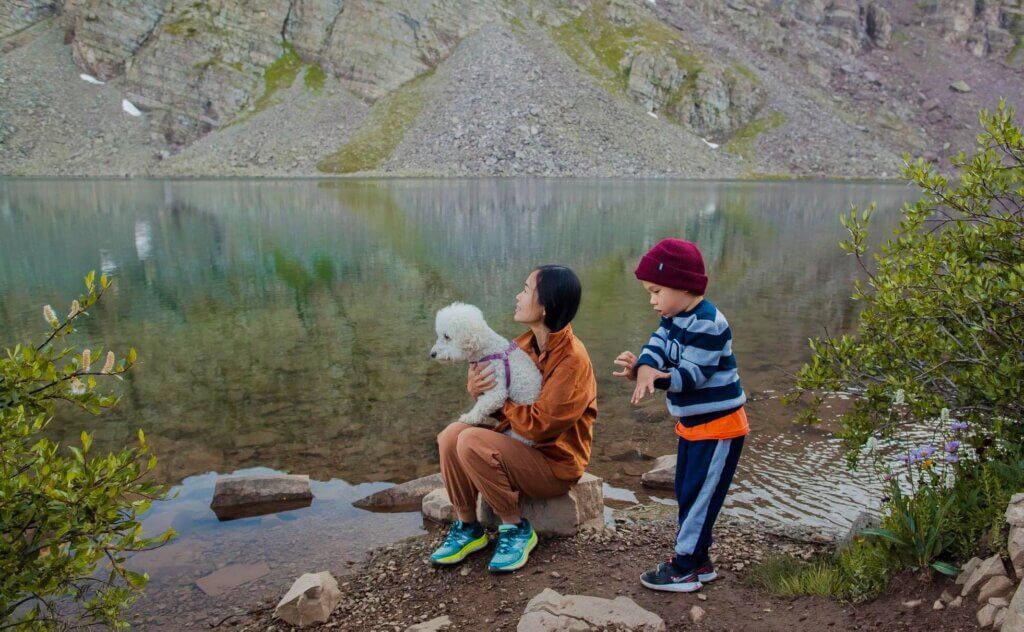 The 2,000-foot, 2.8-mile climb (5.6 miles roundtrip) is difficult, but the rewards from the high-alpine lake is totally worth it! This trail climbs through beautiful aspen forests to the wilderness boundary before getting steeper as it follows Pine Creek. After leveling off briefly, the path continues steeply through spruce forests, past rockslides and up some short, steep switchbacks.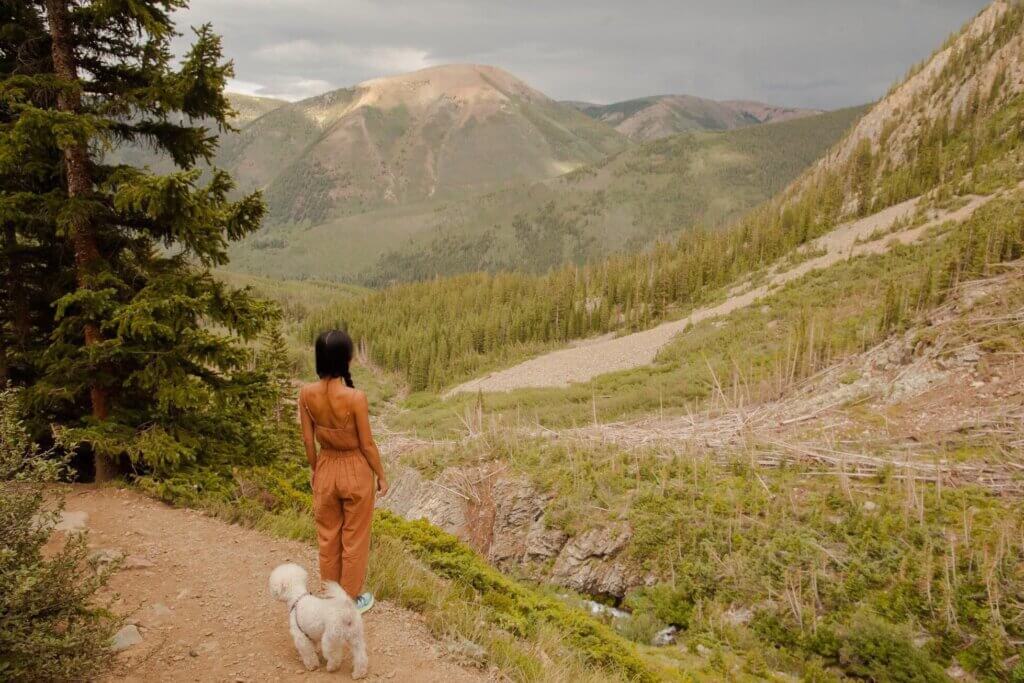 Cathedral Lake is an alpine jewel surrounded by jagged granite peaks and crags.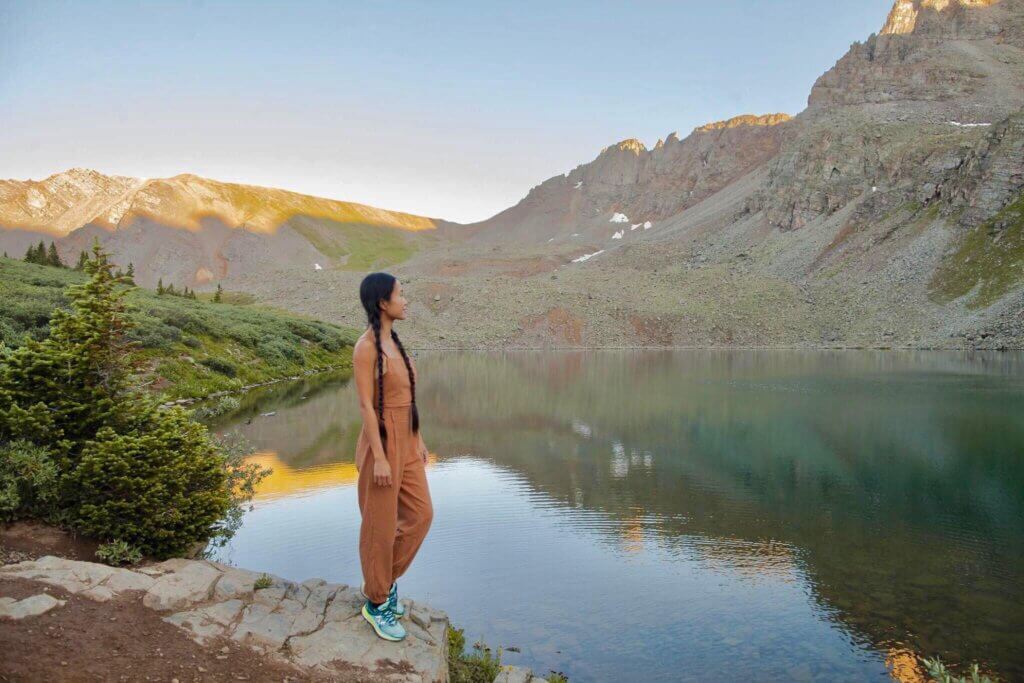 Challenge-seekers and hikers looking for a workout will love this hike!
Day 3: Exploring Aspen
Waking all sore and tired from our previous day's Cathedral Lake hike, we decided to take it easy and rest for the day. Although we had planned so many fun activities in Aspen (including the famous Aspen Gondola), we decided to skip it all and just looked for a quiet spot near Castle Creek to spend the day swimming, fishing, and cooking.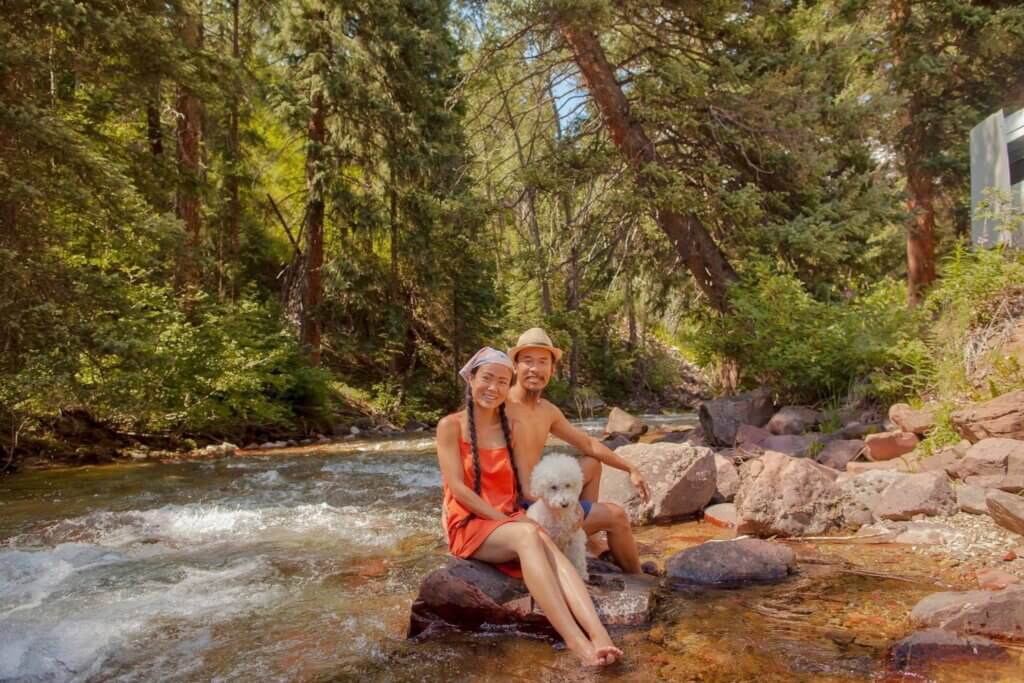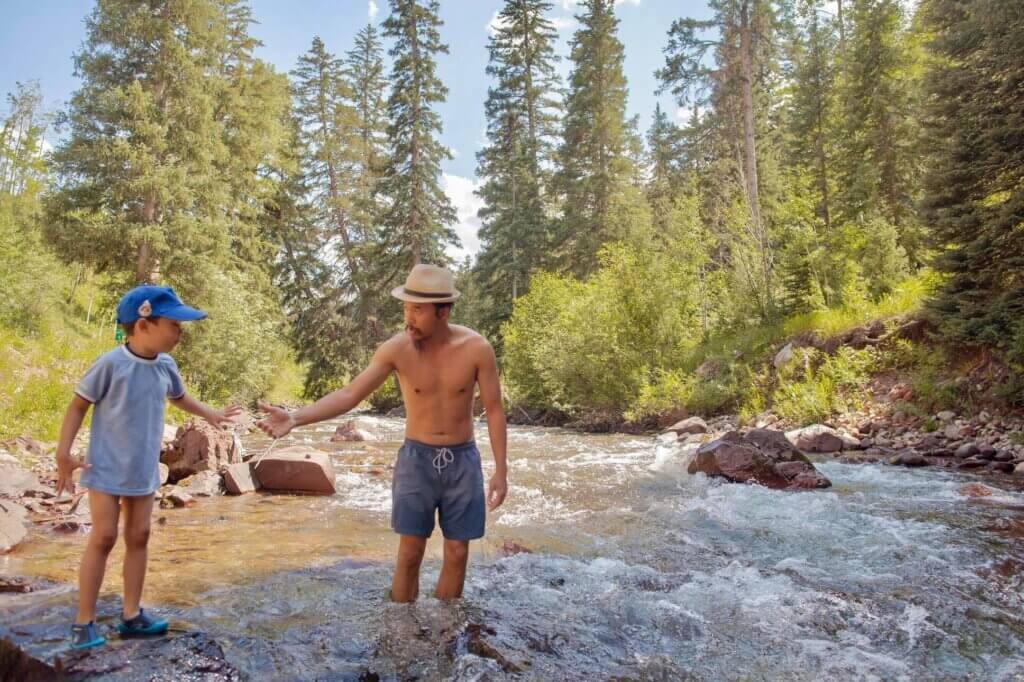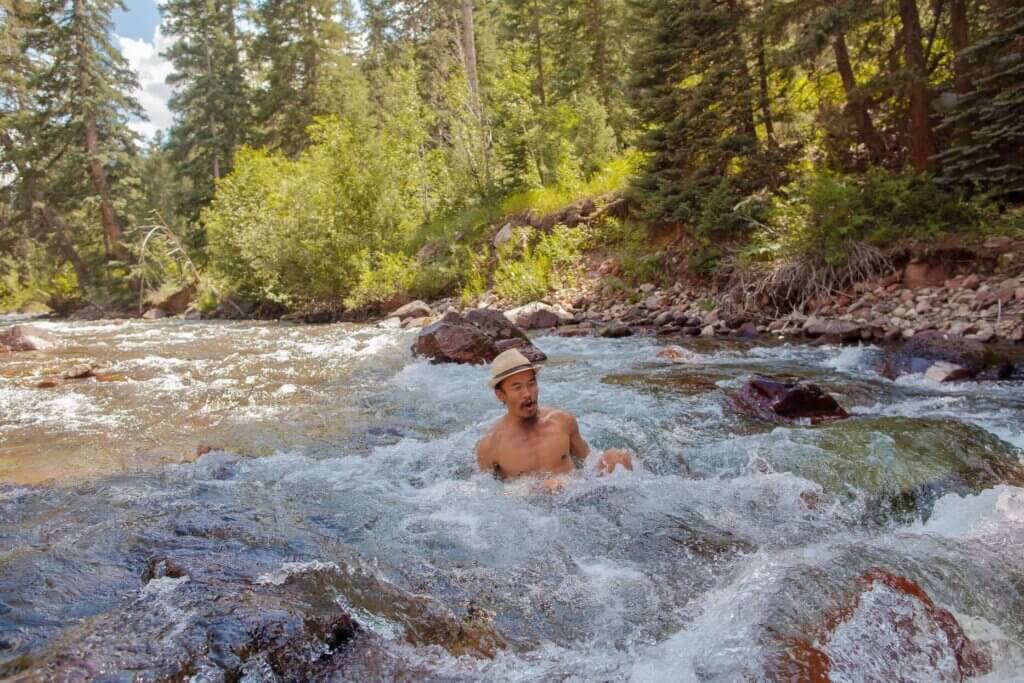 Castle Creek Road (CR 15) is a 13-mile paved road where you can drive along to enjoy the scenic views or pulled over ant any stop along the road to step down to the creek. This road is perfect for vanlifers like us since we can park overnight right next to the creek.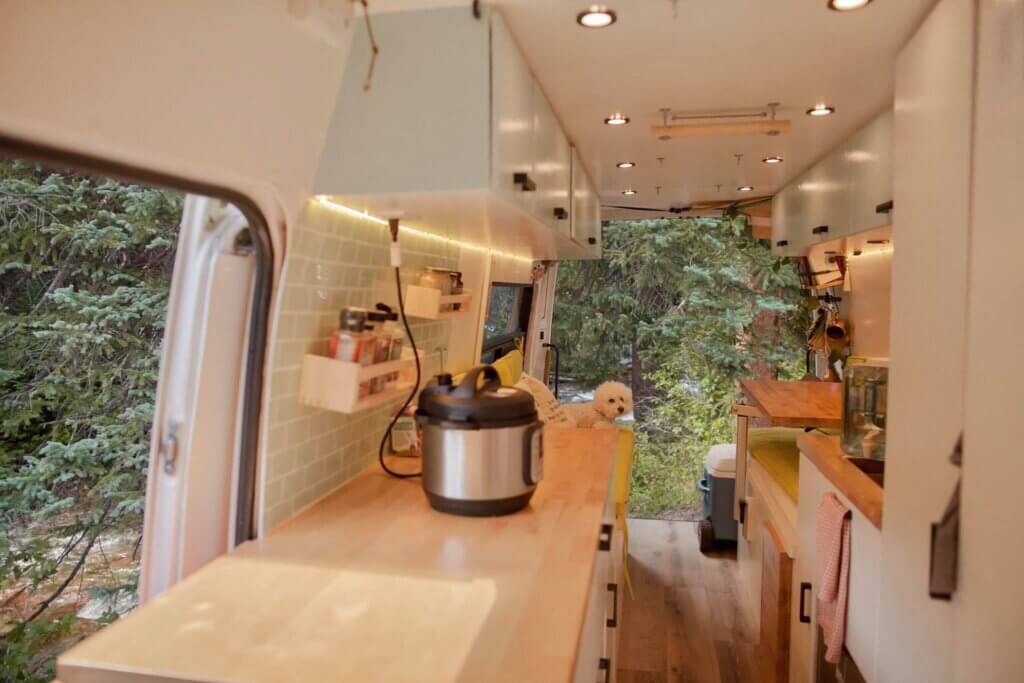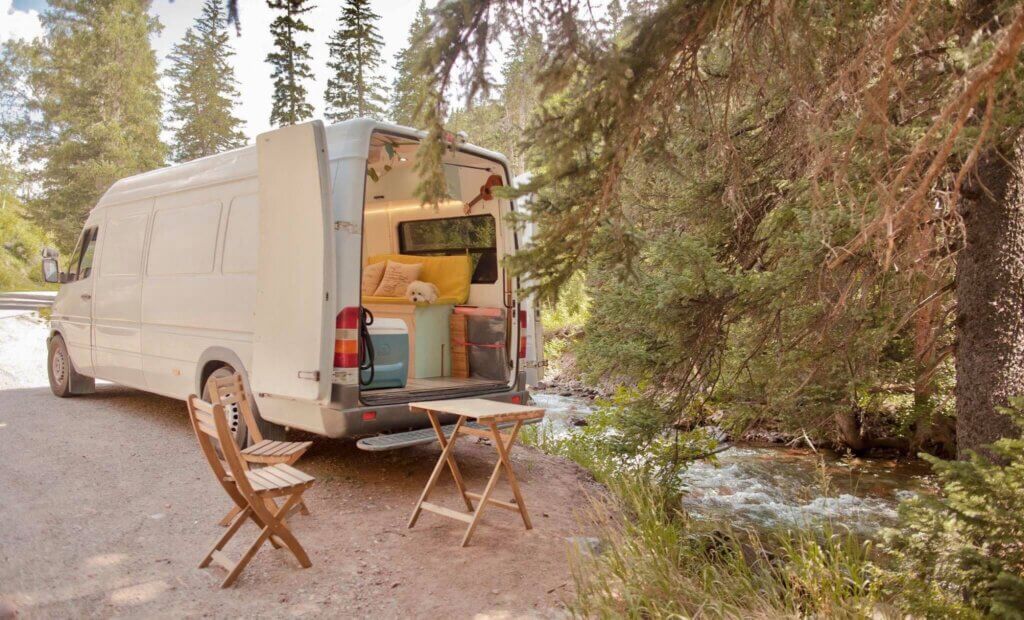 Day 4: Exploring Maroon Bells in Aspen Snowmass Wilderness
Located 10 miles from Aspen up Maroon Creek Road, the Maroon Bells is not to be missed during a visit to Aspen and is sure to be a highlight of our trip. The most popular viewpoint is from the shores of Maroon Lake, a pristine alpine lake enveloped by fields of wildflowers.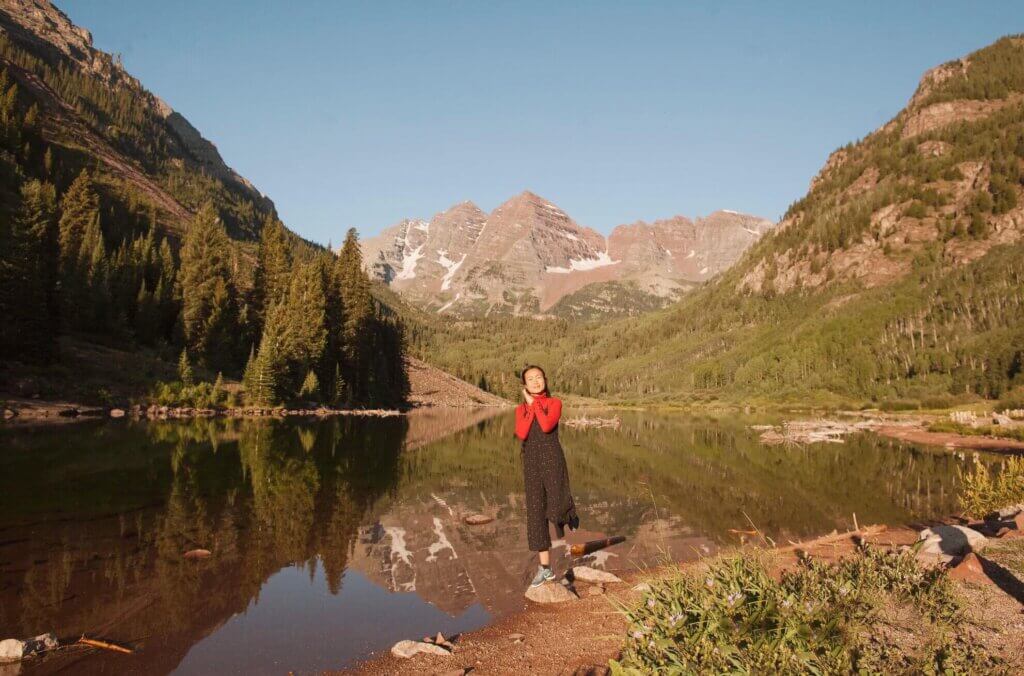 The Maroon Bells Scenic Loop trail is relatively flat, 1 mile round trip. The broad trail that runs along the northern shore of Maroon Lake is where you will find the iconic view of the Maroon Bells reflecting on a picture-perfect lake. This is a great place for picnics and pictures.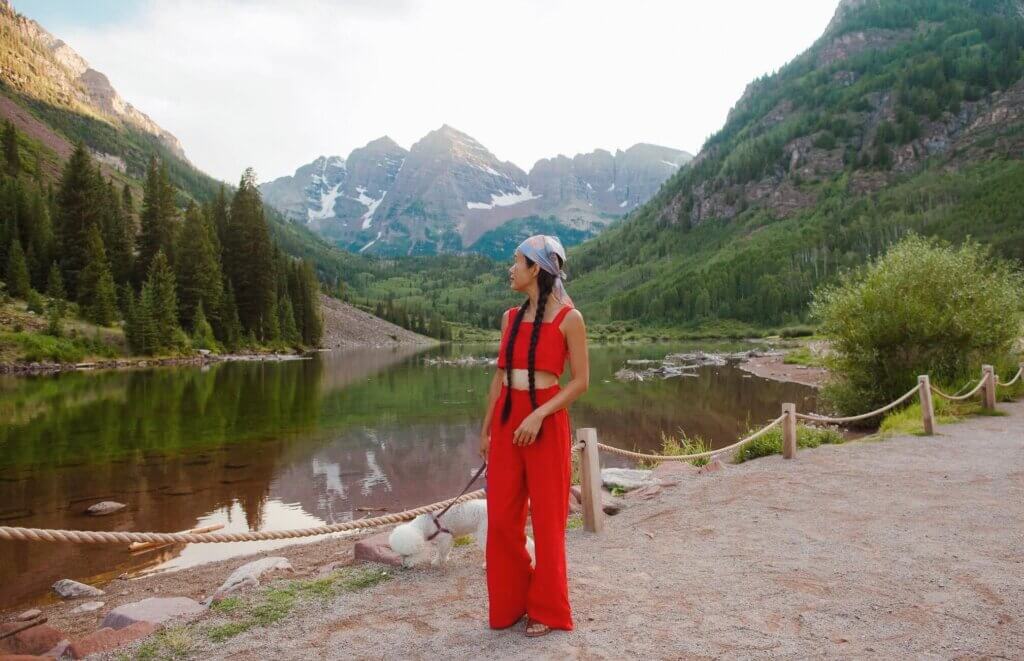 From mid-June until early October, you can drive Maroon Creek road to the Maroon Bells trailhead before 8am and after 5pm. There is a $10 fee for driving the road. From 8am to 5pm, visitors must take a 10-15-minute shuttle bus ride to the trailhead.
The Maroon Bells Scenic Loop trail is heavily trafficked, so if you're looking for something more remote and challenging, consider the West Maroon Pass. The hike is about 12 miles. The top of the pass is tricky and steep.  The soil can be slick if it is wet. Highlights include long stretches of open valley, great views of Pyramid Peak and some of the finest aspen groves.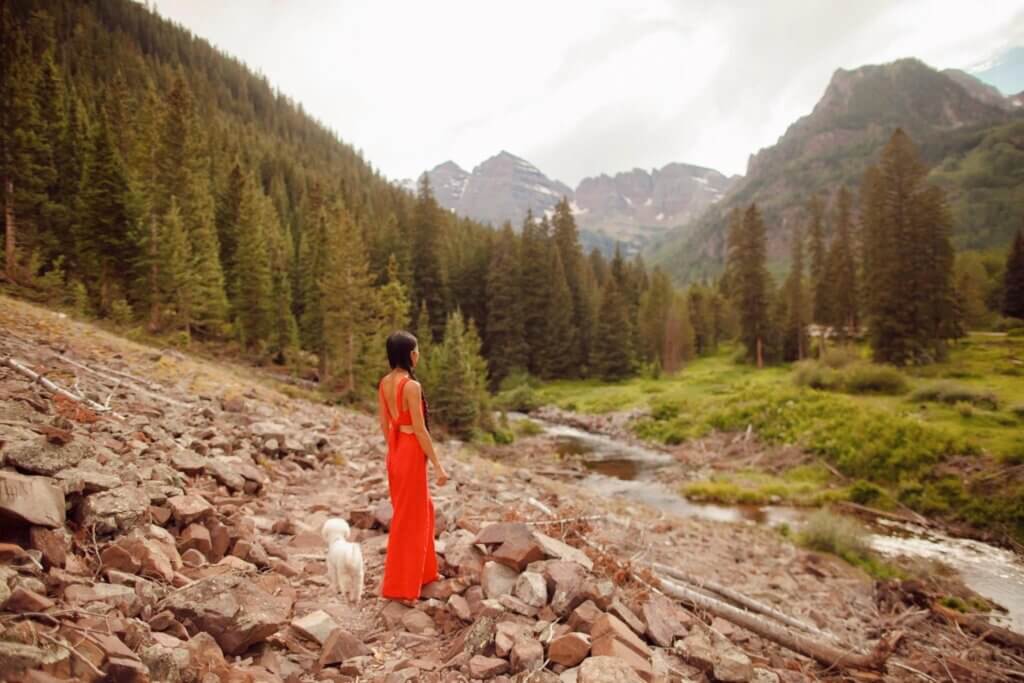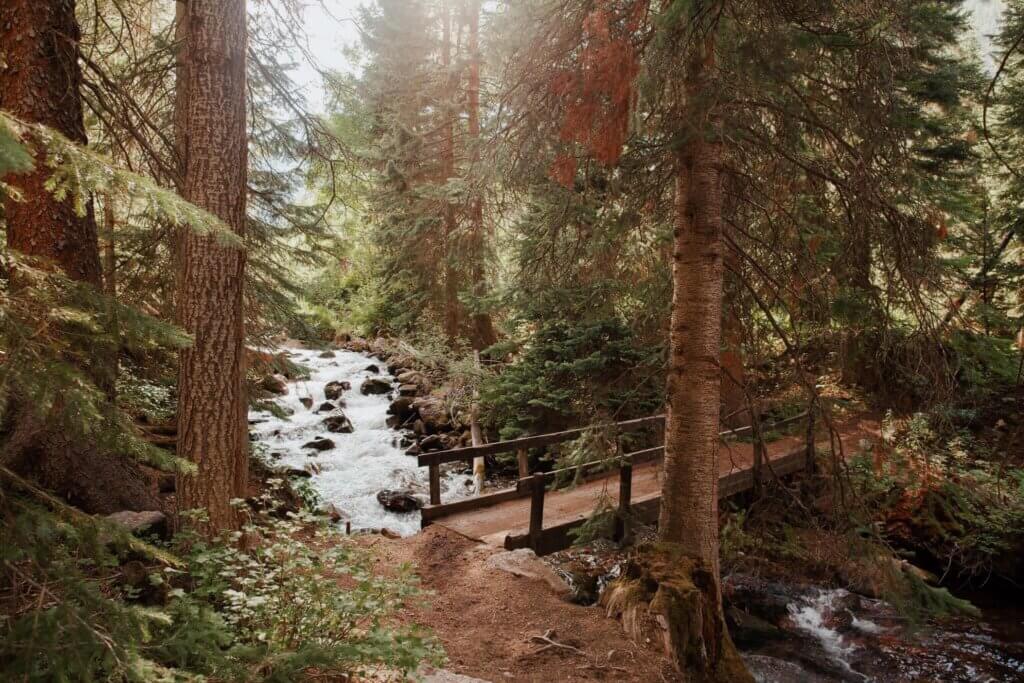 Day 5: From Aspen to Glenwood Srpings (41 miles – 1 hour)
Leaving Aspen and before heading to Glenwood Springs, we decided to drive east of Basalt to see Ruedi Reservoir, surrounded by beautiful mountains and gorgeous scenery along Fryingpan River.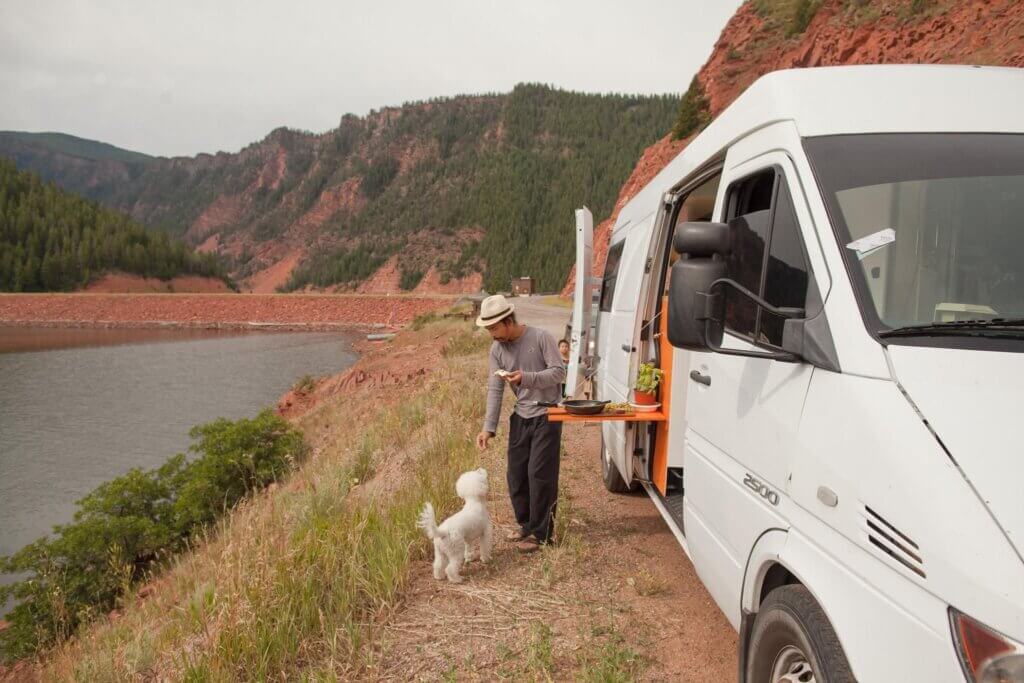 The Frying Pan river is a renowned river for fly fishing throughout Colorado. The combination of gold rated waters, easy access, and beautiful scenery makes for some of the best fishing not only in Colorado but the world.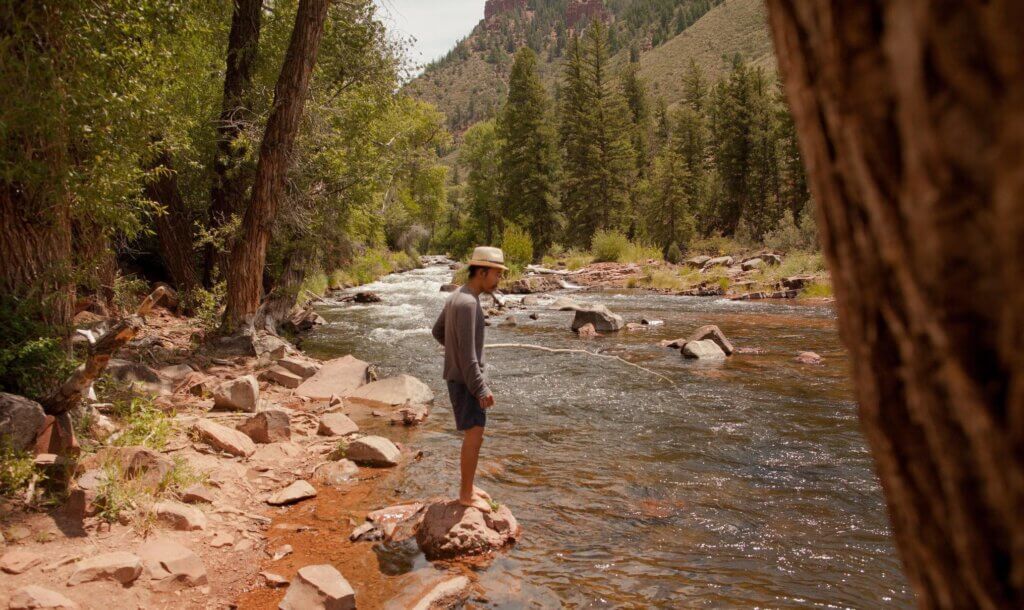 We spent half day here swimming and fishing. Although we didn't catch any fish, we sure had tons of fun!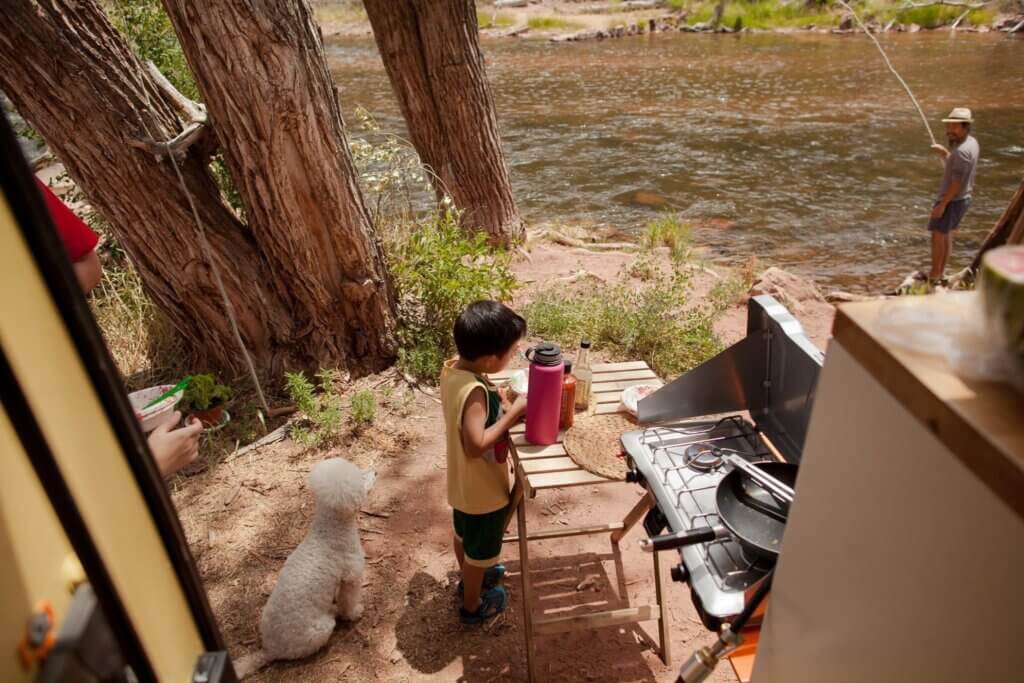 Day 6: Exploring Hanging Lake
My friend reserved 8-11am time slot to hike to Hanging Lake trail, one of Glenwood Springs' most popular geologic wonders with pristine, turquoise waters and sparkling waterfalls. Located in Glenwood Canyon, it's a steep mile hike up variable terrain, but the views at the top are well worth the effort.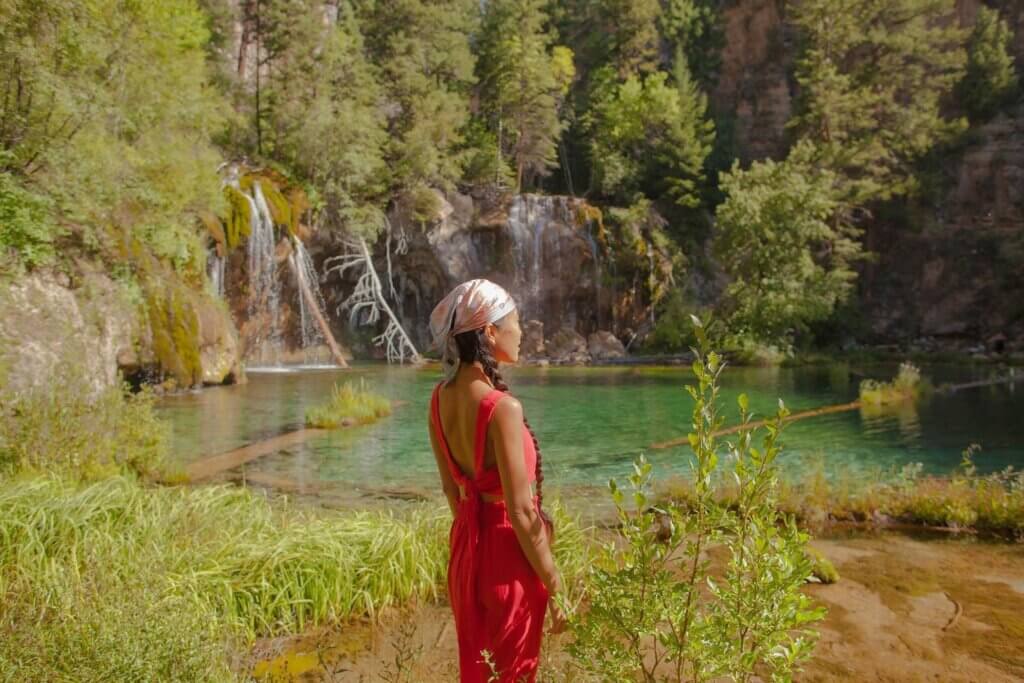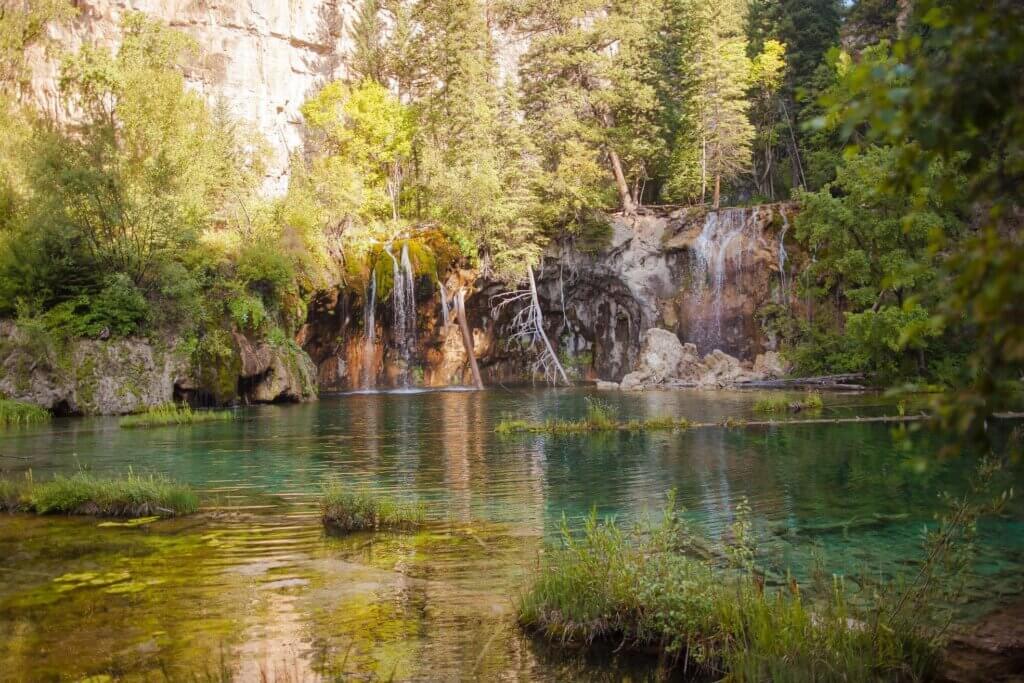 A reservation is required to access Hanging Lake. In order to preserve and protect this natural beauty, the trail was limited to 615 people a day by way of Hanging Lake Express' shuttle system, or by a biking/hiking reservation to the trailhead. But this was pre-Covid time. Now due to Covid restrictions, the trail only allowed a maximum of 16 hikers per time slot so the trail was pretty much empty and we got the whole place to ourselves.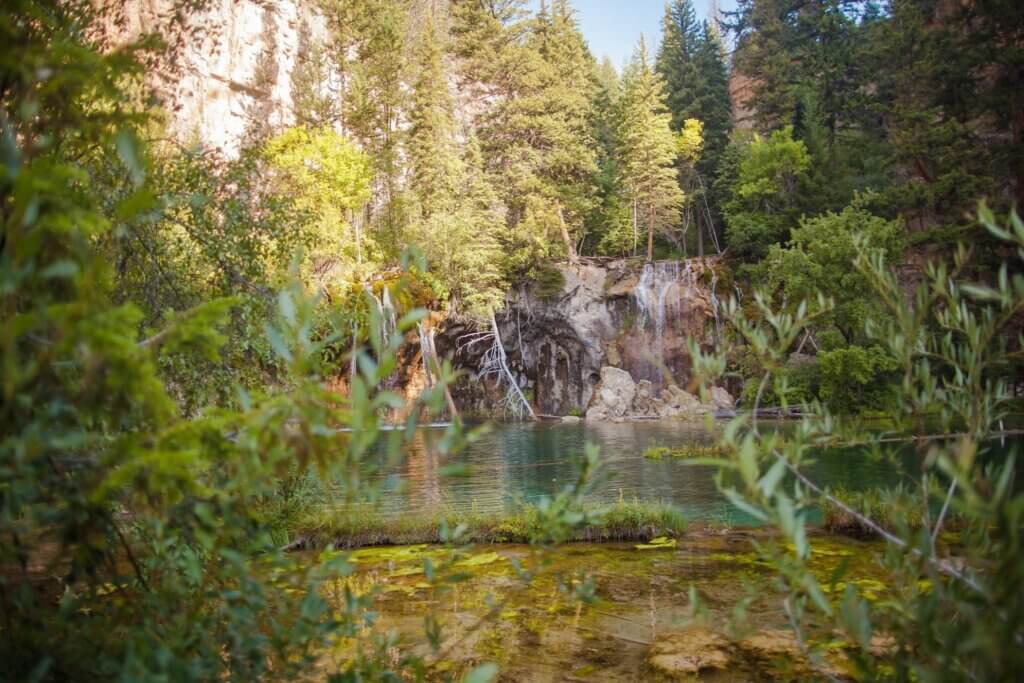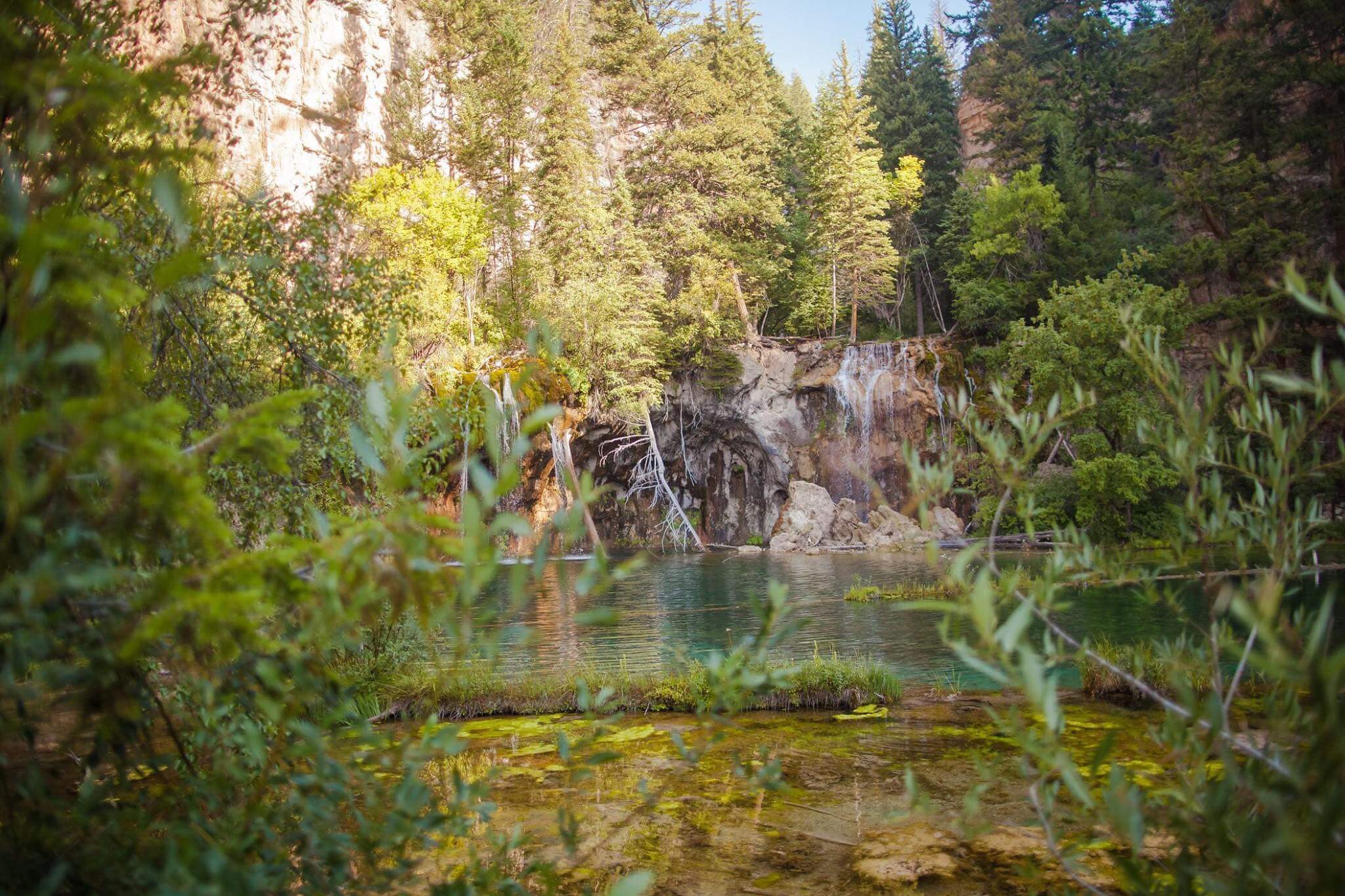 Day 7: From Glenwood Springs to Arches National Park (194 miles – 3 hours)
Leaving Glenwood Springs, we headed to one of Utah's most famous national parks – the Arches. The best hikes in Arches National Park range from a number of easy hikes to more difficult hikes.  Depending on the weather and time of year, visitors to Arches really have a ton of options for all types of hiking capabilities.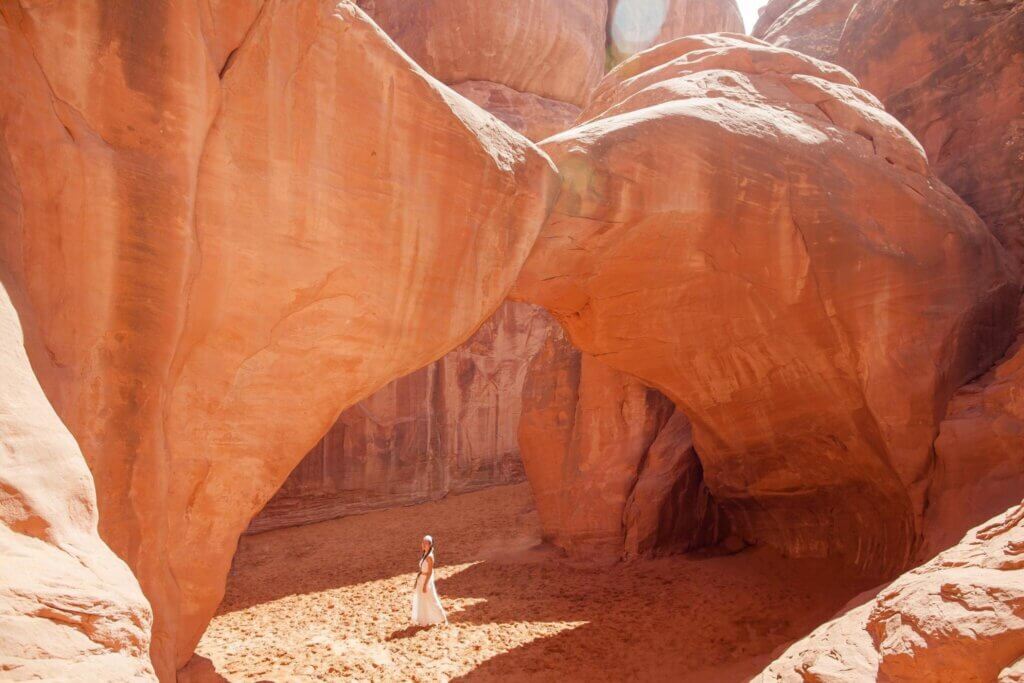 If you've ever seen a postcard or poster of Arches National Park, you've probably seen Delicate Arch. This amazing arch has become the symbol of Arches National Park, which is somewhat surprising because it is barely visible from the road.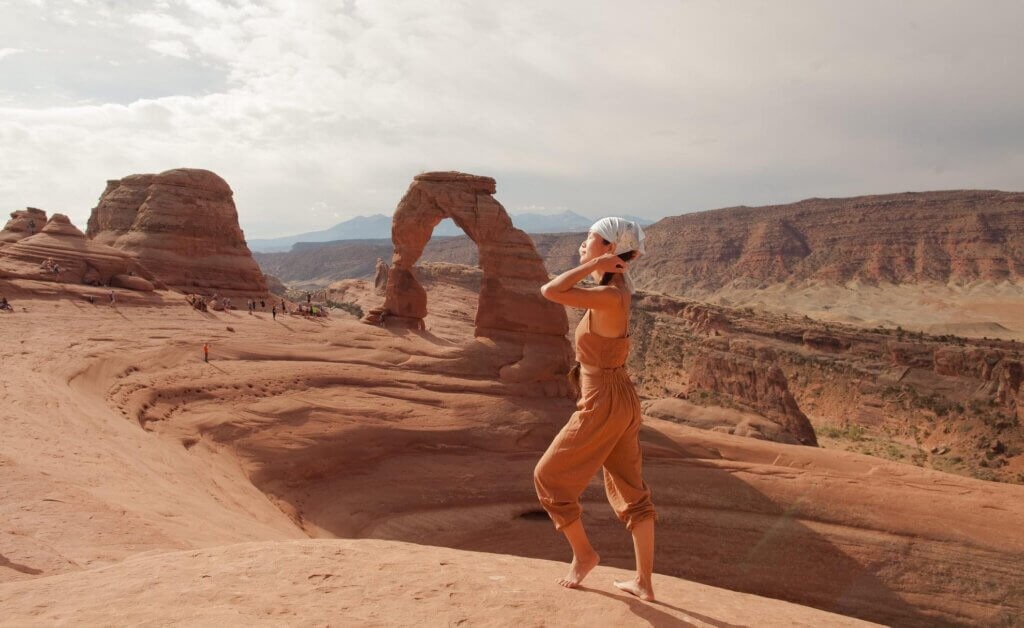 We also did the Sand Dune Arch, the Windows Trail, and Park Avenue. These are all easy and kid-friendly trails. If you are traveling with kids, I highly recommend the Sand Dune Arch since it has a spacious sandy area that makes a perfect playground for kids in shade.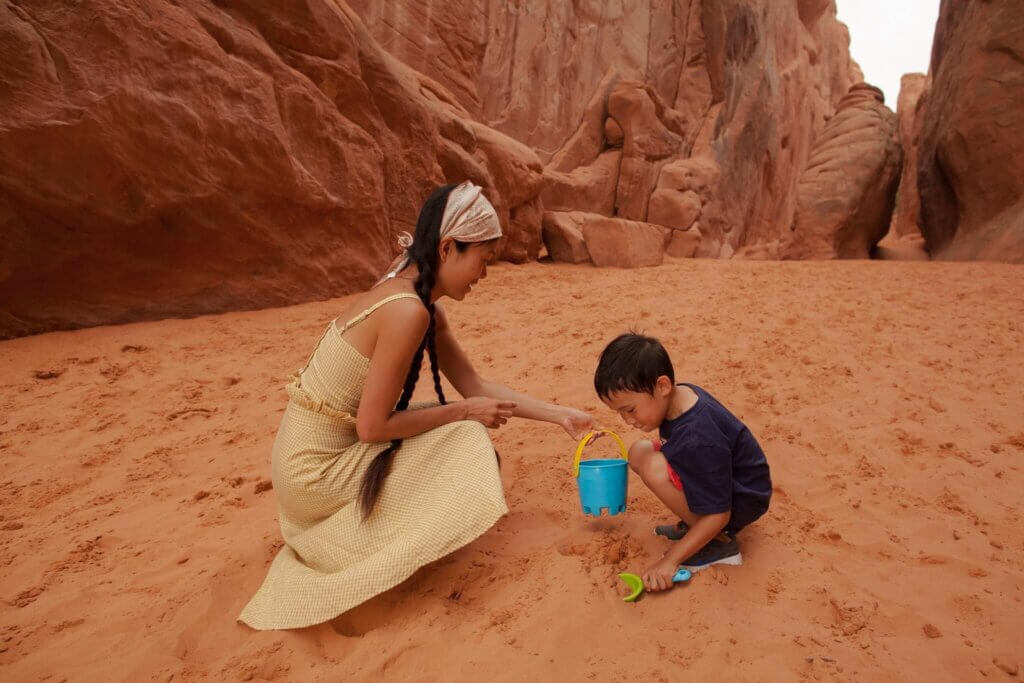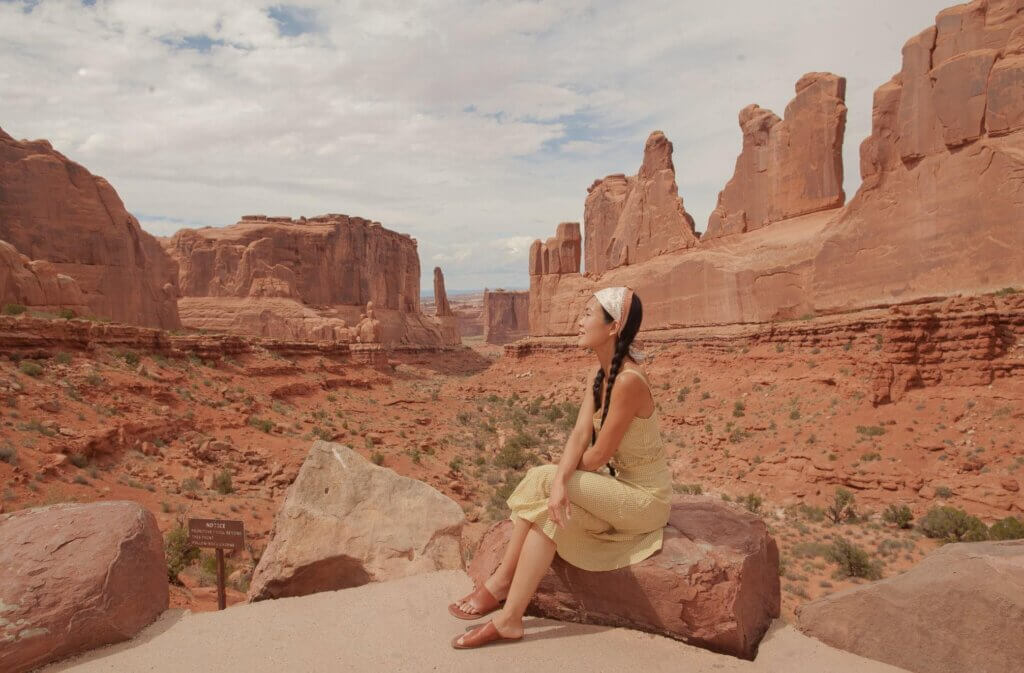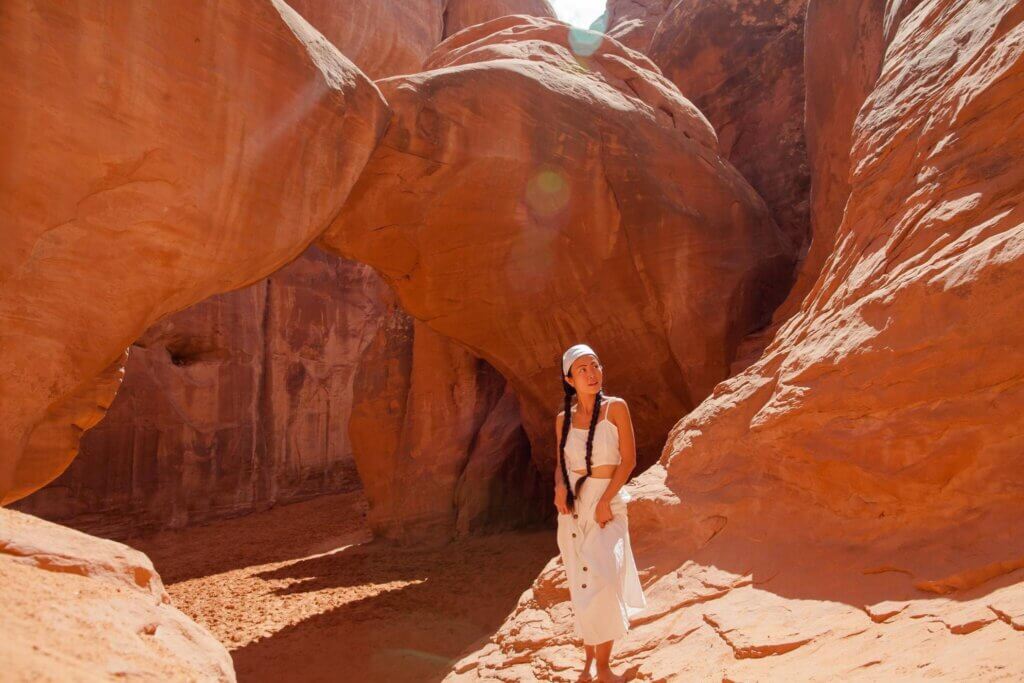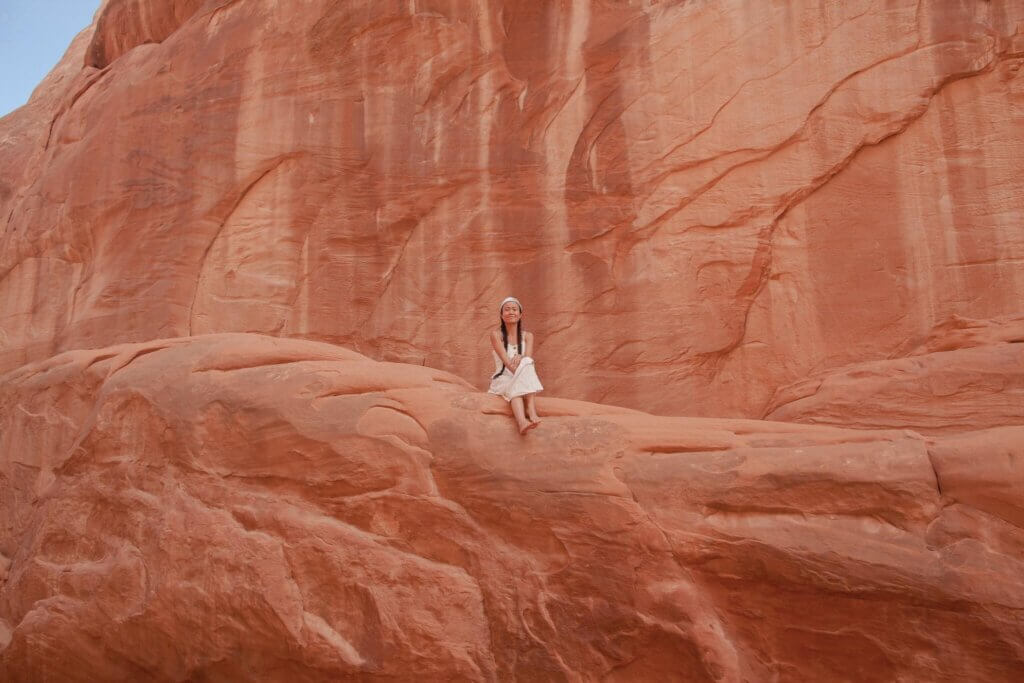 Day 8: From Arches National Park to Canyonlands National Park (29 miles – 35 mins)
Canyonlands, one of Utah's five National Parks, is pretty rugged and remote (conveniently located near Arches National Park) but hidden among those canyons, mesas, and rivers are all kinds of treasures to be found: breathtakingly-hued rock formations, endless views of the stars in the night sky, and a true sense of adventure await.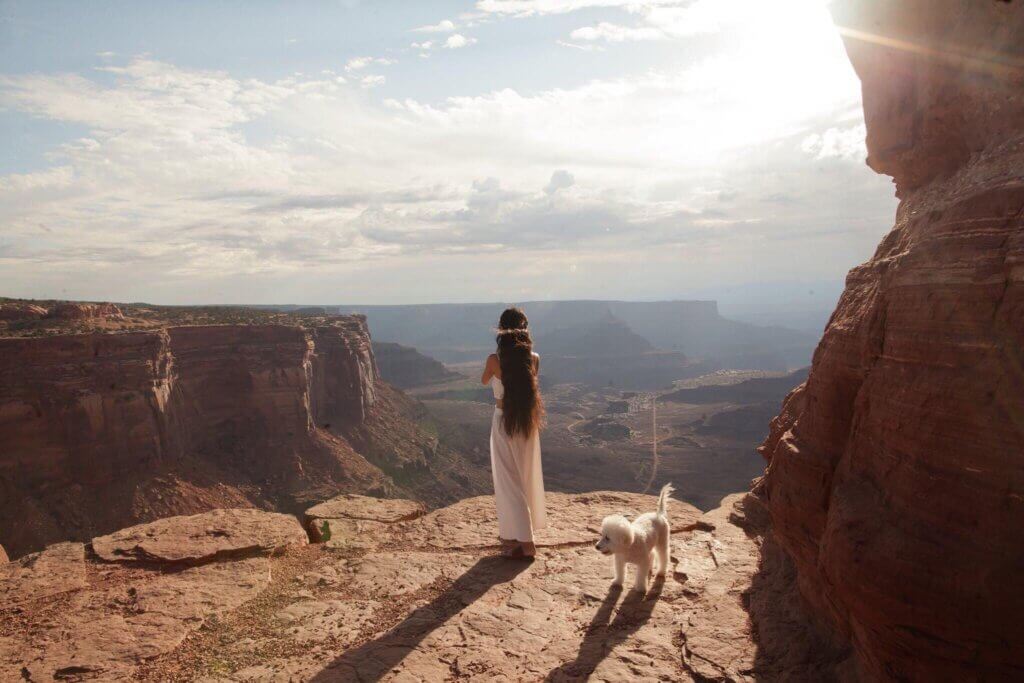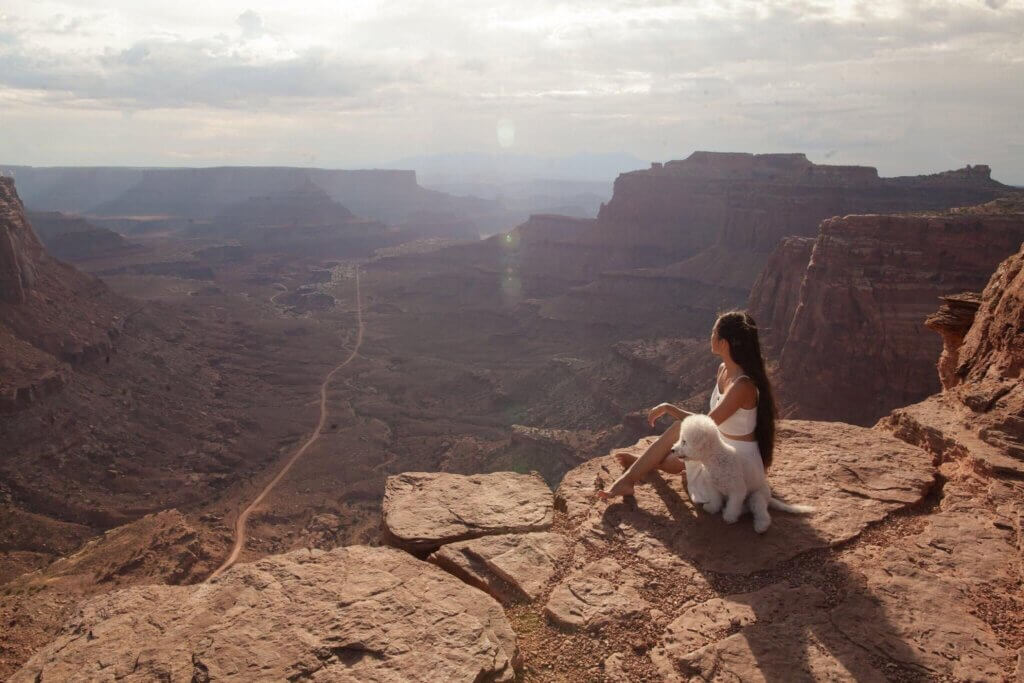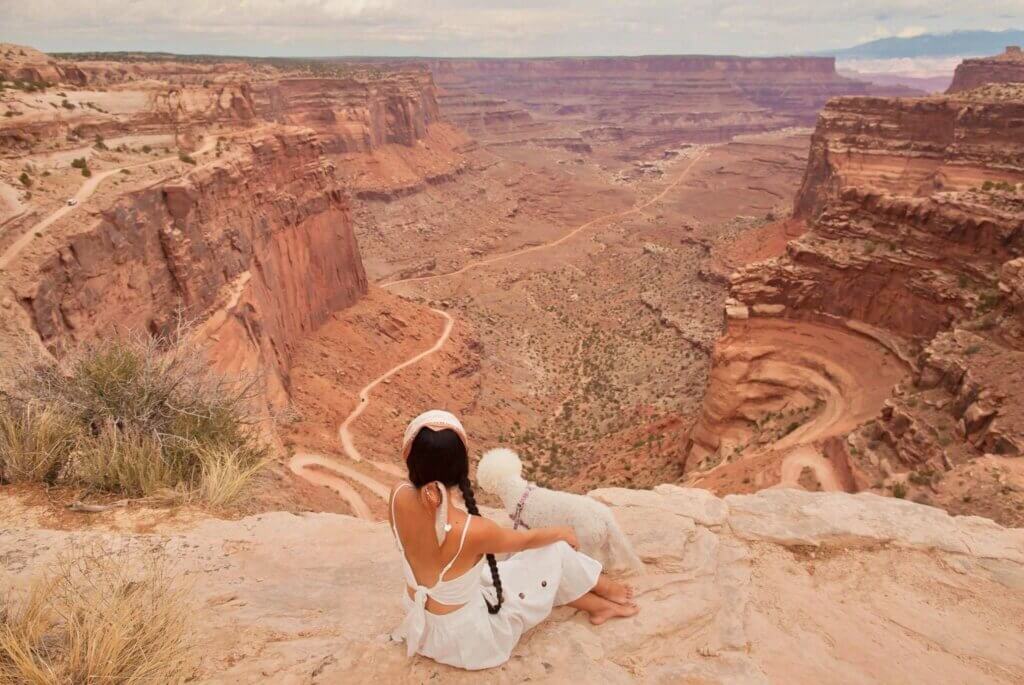 The hike to Canyonlands' most popular feature, Mesa Arch, is one of the easiest and most popular. The paved, well-marked loop is less than a mile round trip, and takes you right up to the edge of this arch, which frames an incredible view of the Island in the Sky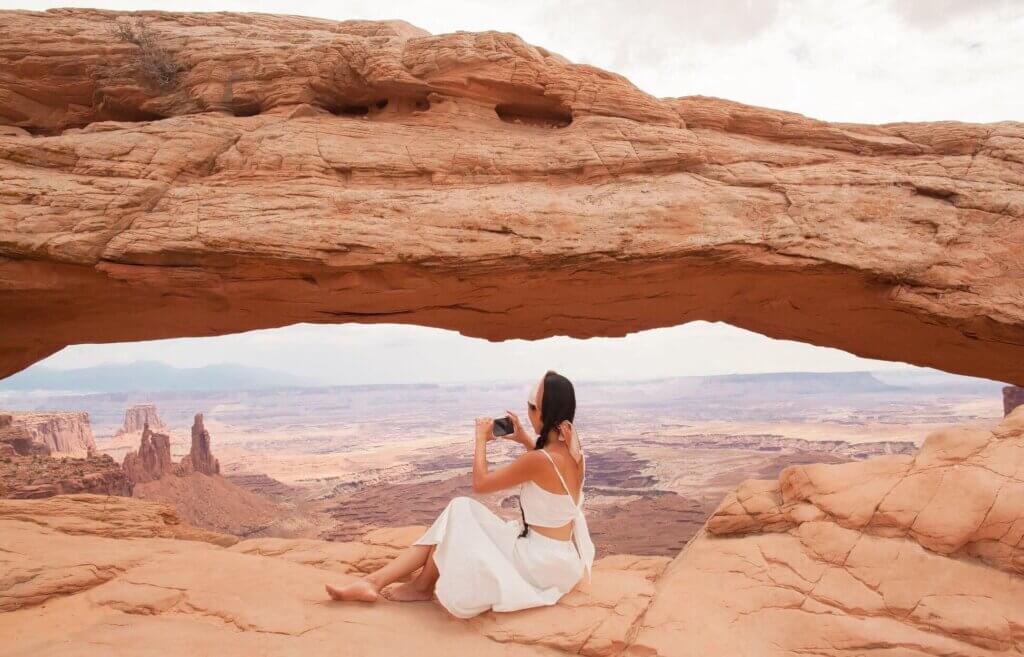 Colorado and Utah are my favorite states to road trip in, it has a little bit of everything: forest, mountains, desert, creeks, lakes and canyons. The hardest part about a road trip is having enough time to see all these great destinations. Please let us know how you got on and if you went to any of the places we suggested in this itinerary!