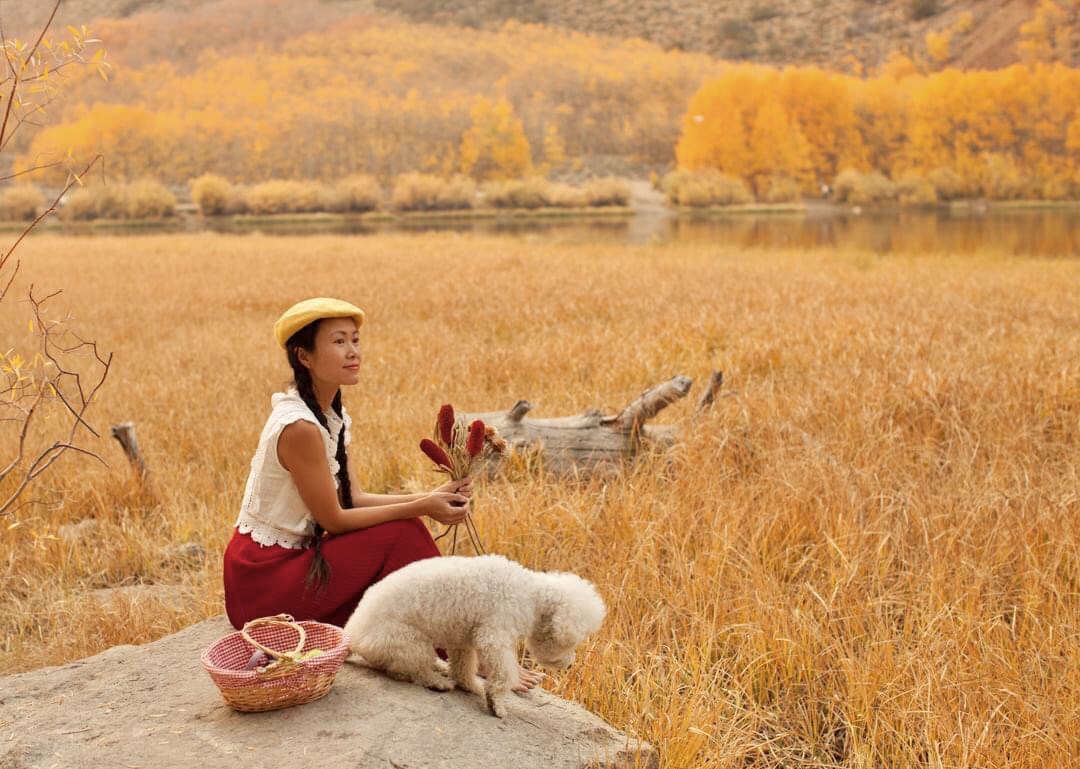 EXPERIENCE FALL COLORS IN THE EASTERN SIERRA, CALIFORNIA
Having experienced fall in all its glory in Maine 3 years ago, I was not expecting to be much impressed by fall colors in Eastern Sierra. But a week spent driving up California 395 from Los Angeles to Mammoth Lakes in the fall changed my mind in a hurry. Majestic mountains, meandering rivers, gorgeous lakes and high-walled canyons create a beautiful backdrop for fall colors in the Eastern Sierra. I can't believe it took me so long to visit.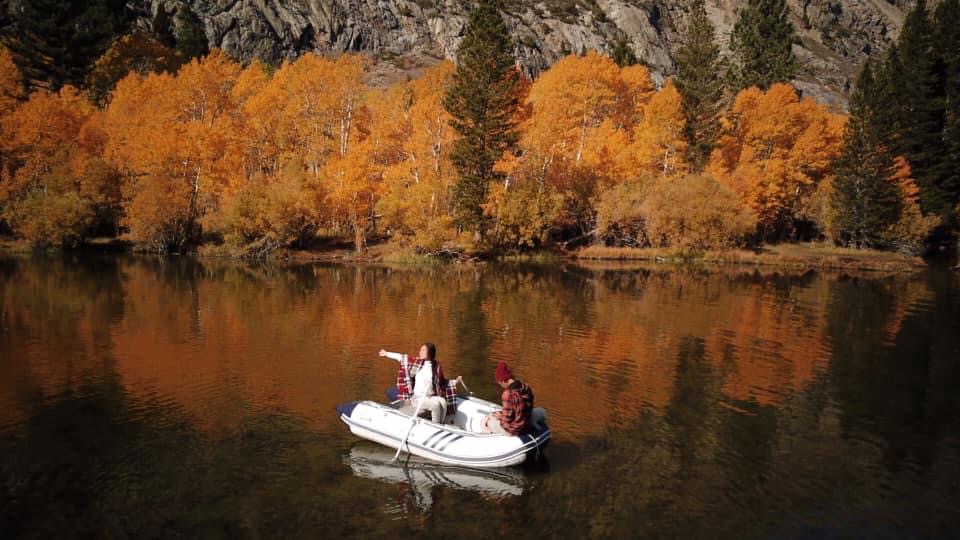 The best time to explore the majestic foliage of the Eastern Sierra is beginning the last week of September, with colors continuing through the first two weeks of October. Since the leaves change colors at different times every year, if you can be flexible, the best way to catch the peak, is to be more spontaneous. Here's my 5-day itinerary to explore some of the best spots for Eastern Sierra fall colors. With well-known spots including the June Lake Loop as as well as hidden gems, there's definitely something for everyone looking for autumn beauty.
Day 1: From Los Angeles to Remington Hot Springs (150 miles – 3 hours)
Located in Sequoia National Forest, Remington Hot Springs is a popular spot among locals and tourists. Accessed via a short, but steep trail from a parking area on Kern River Canyon Road, the series of man-made stone tubs, which are perched along the Lower Kern River, are soakable year-round and typically range from 95°F to 105°F.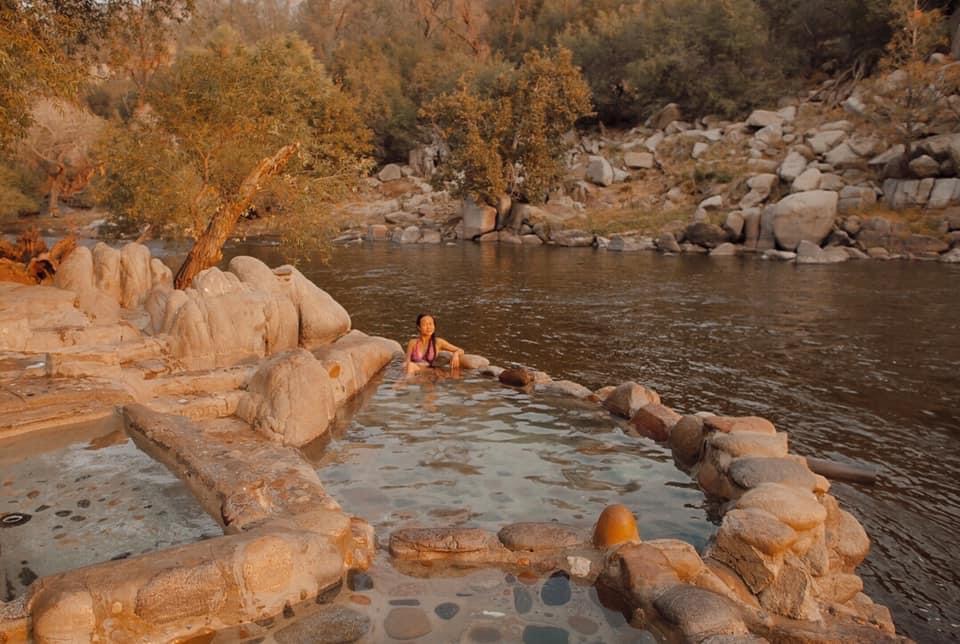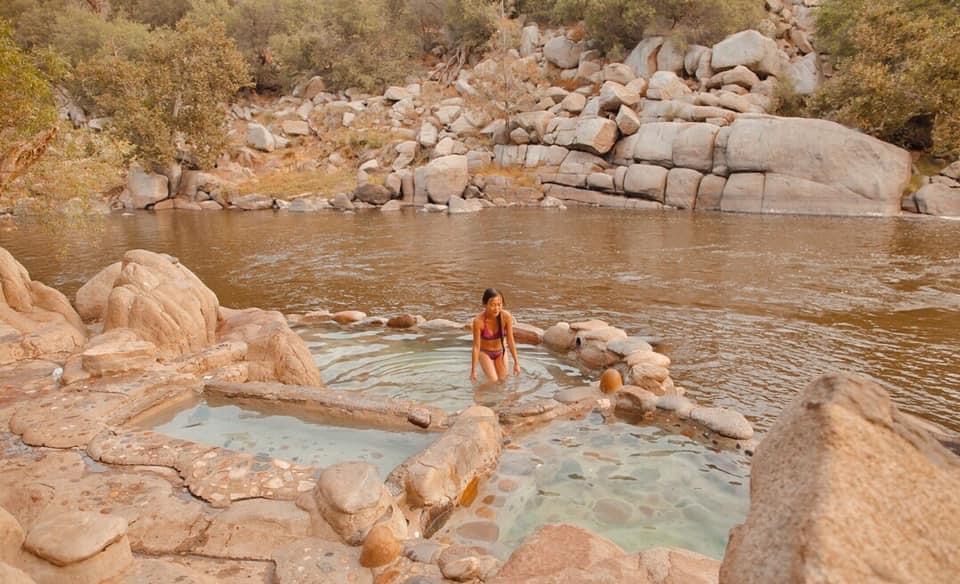 These cement tubs are adorned with messages of love, shiny trinkets, crystalline stones and colored glass. The water in the pools flows from the ground at 3.5 gallons per minute.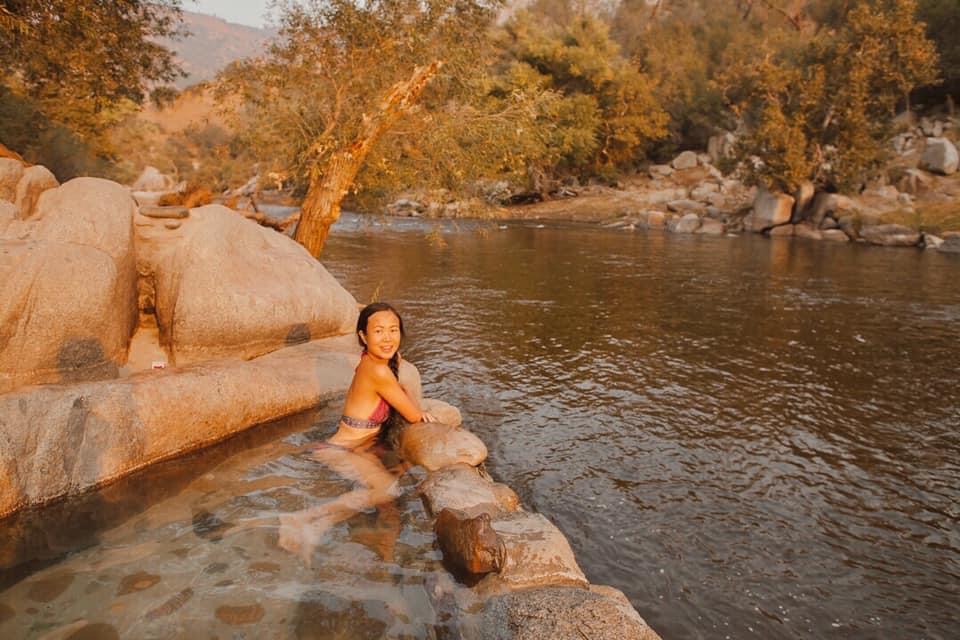 Day 2: From Remington Hot Springs to Alabama Hills (125 miles – 2 hours 30 mins)
This place is on most people's hit list for Eastern Sierra photography and is a must stop on the Eastern Sierra road trip! Once you get into Lone Pine, make a left on Whitney Portal Road and drive into the wonderland!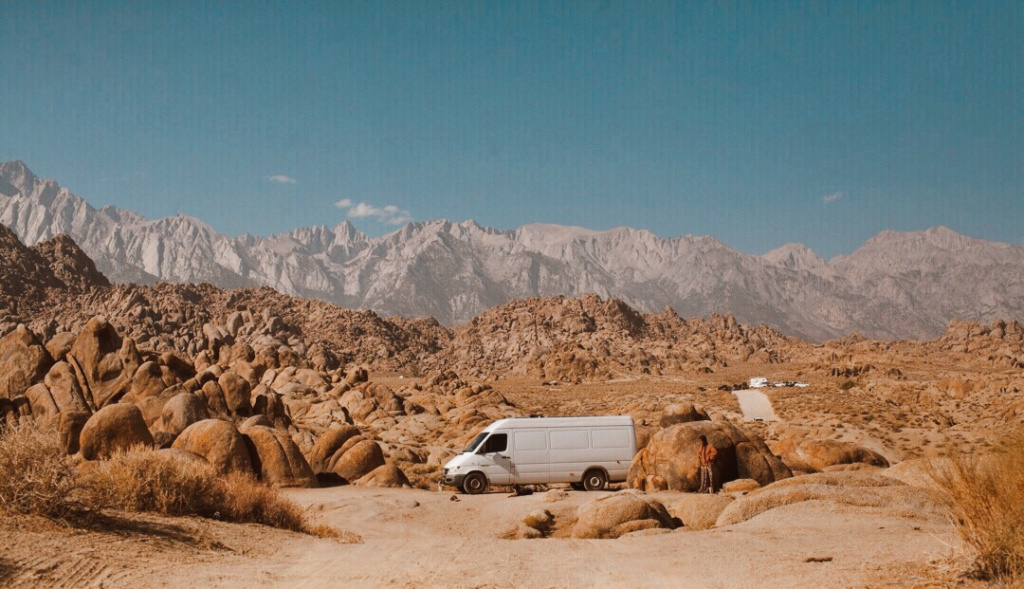 Whether you are actually heading up to Mount Whitney or just passing through Lone Pine while cruising further north on Highway 395, the Alabama Hills are an excellent place to spend an afternoon, or a full day.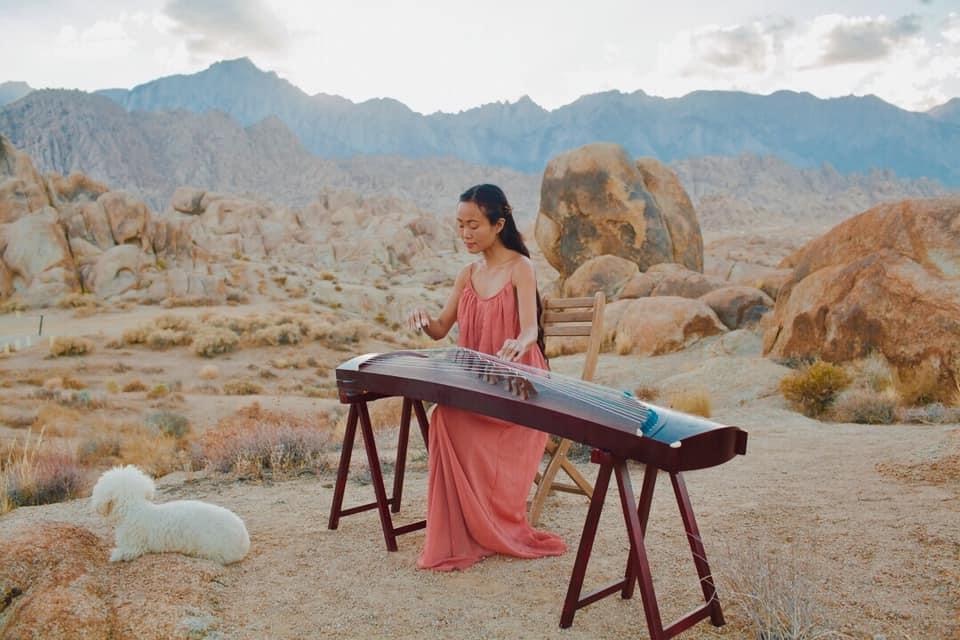 Alabama Hills is located on Bureau of Land Management (BLM) territory leaving it open to the public for free hiking, climbing, mountain biking, 4-wheeling and camping across the area. This is an adventure travelers playground with limited restrictions and spectacular scenery.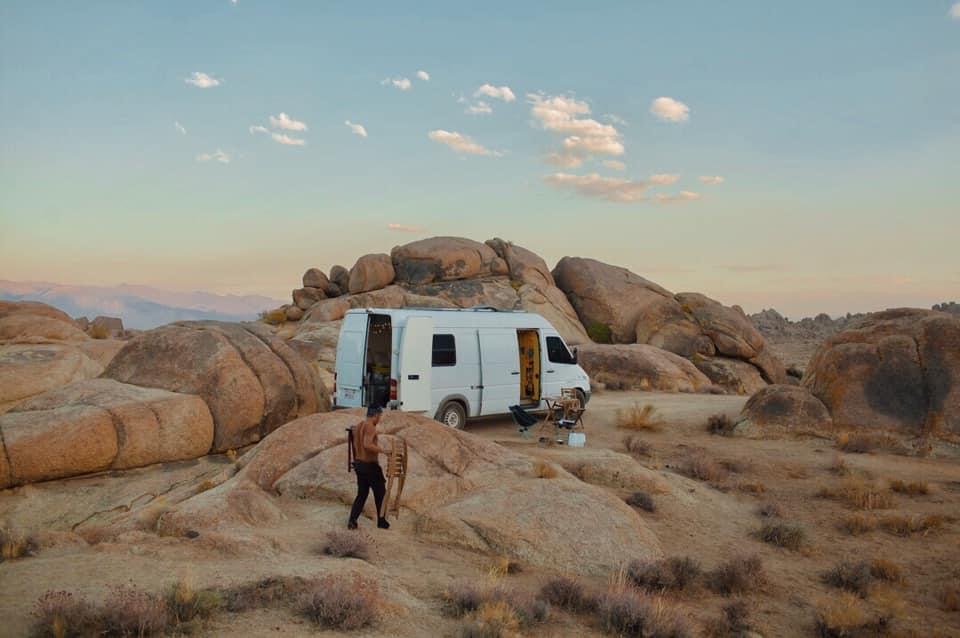 Most of the must-see spots in Alabama Hills are located along the Movie Flat Road. The landscape here has been featured in hundreds of films (like Iron Man). The park has a lot of famous spots, but nothing is marked, and the uniqueness of this makes it feel like you are exploring something new every time you go.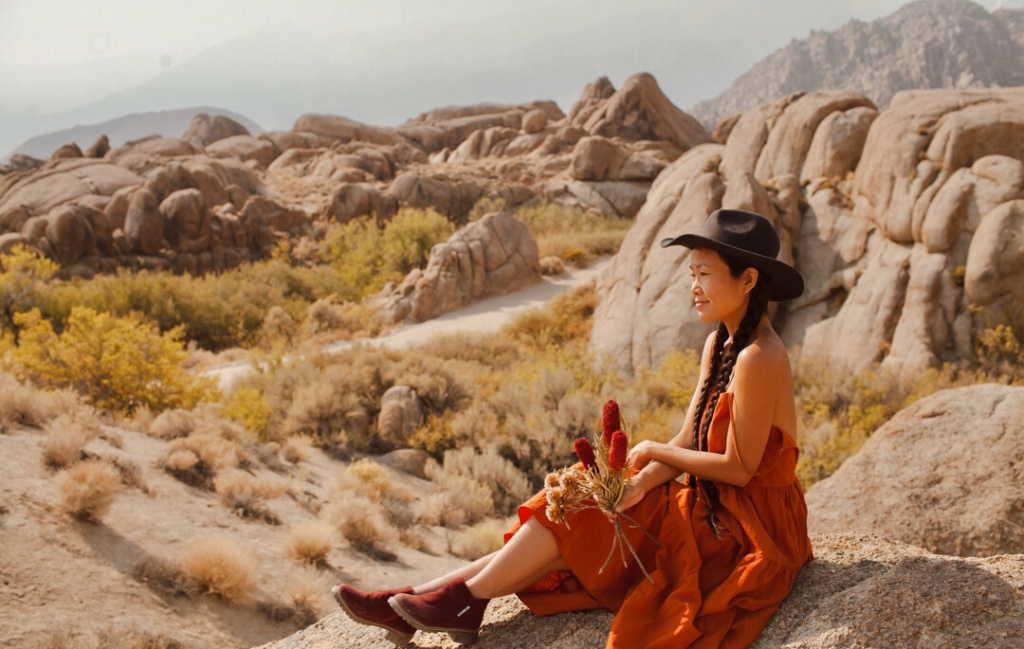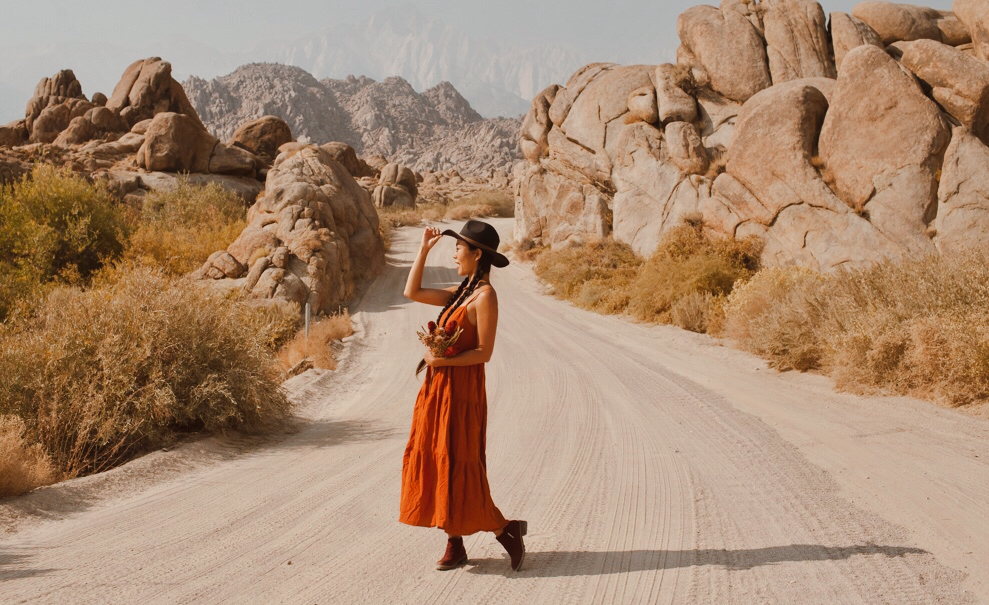 Day 3: From Alabama Hills to Bishop (65 miles -1 hour)
A short journey of no more than 20 miles west of Bishop on US Highway 168 will take you well into the rugged high country. This is the place to start your fall color spotting.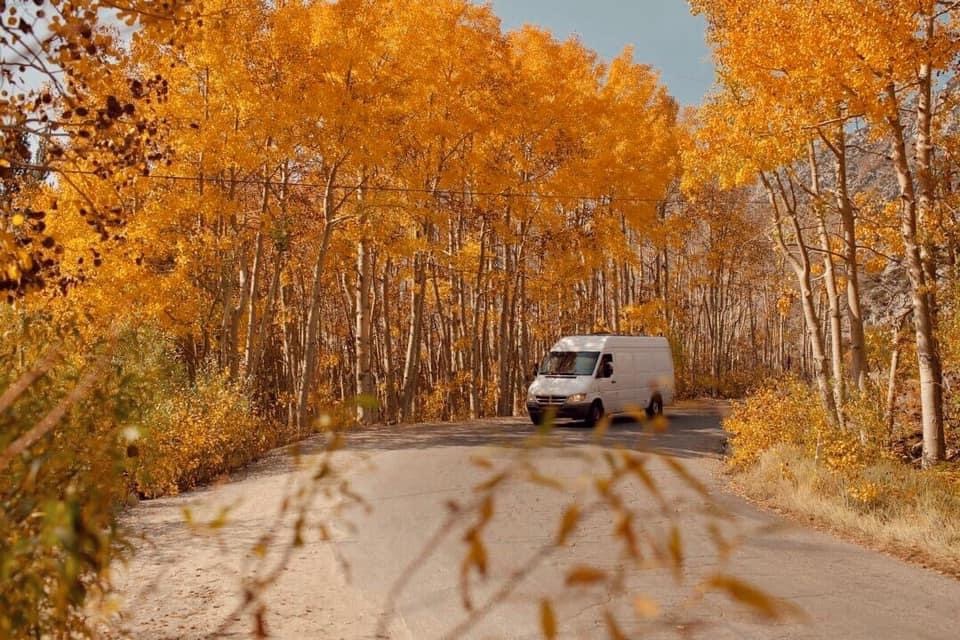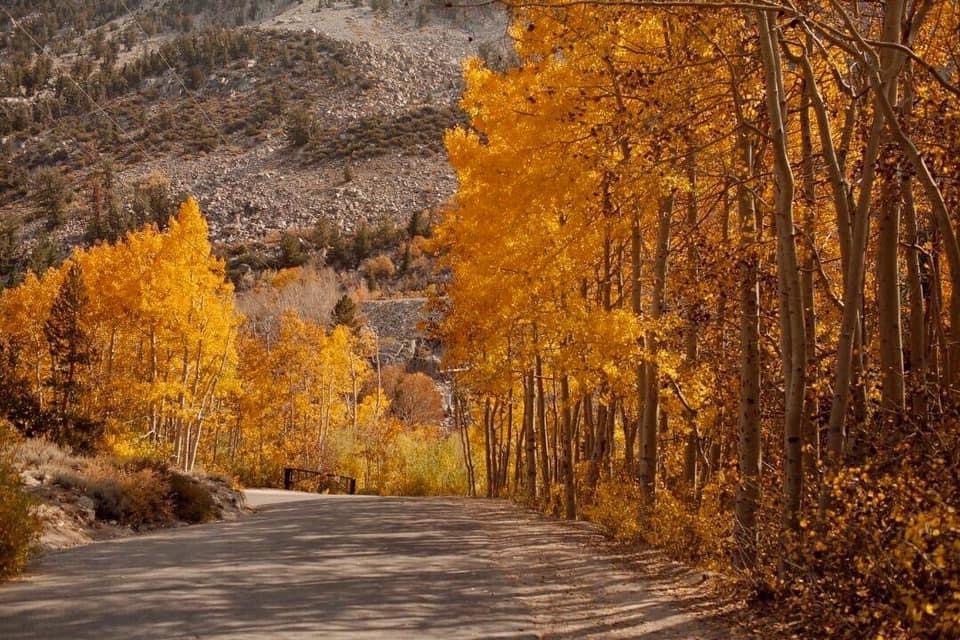 The Bishop area is home to three stunning lakes that are popular fall destinations: South Lake, North Lake and Sabrina Lake. Visit each of the lakes in early to mid-September and spend time in the groves that line the roads to these lakes. Exploration on foot from any of the turnouts and trailheads will take you deep into the explosion of color.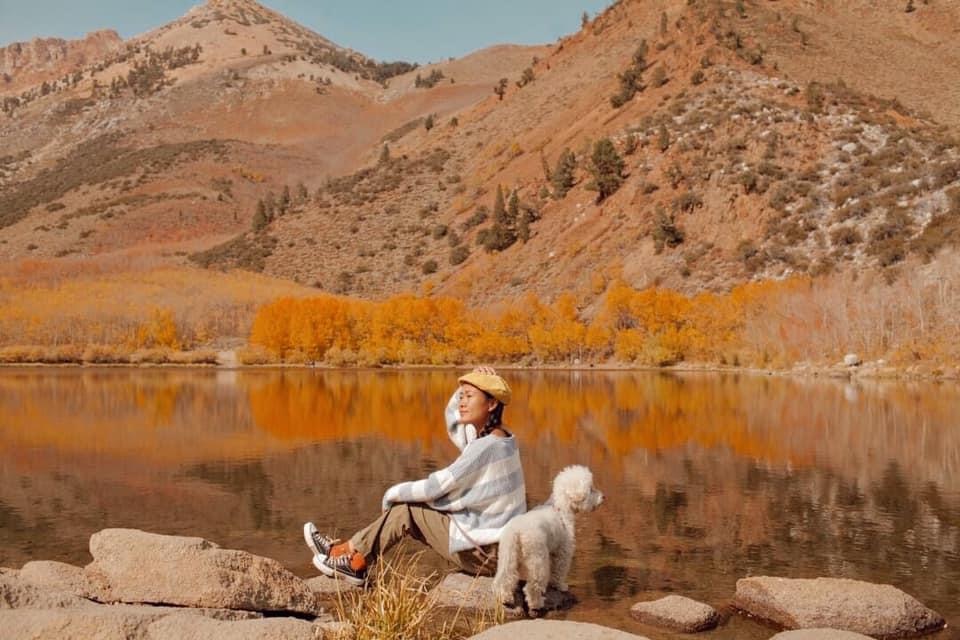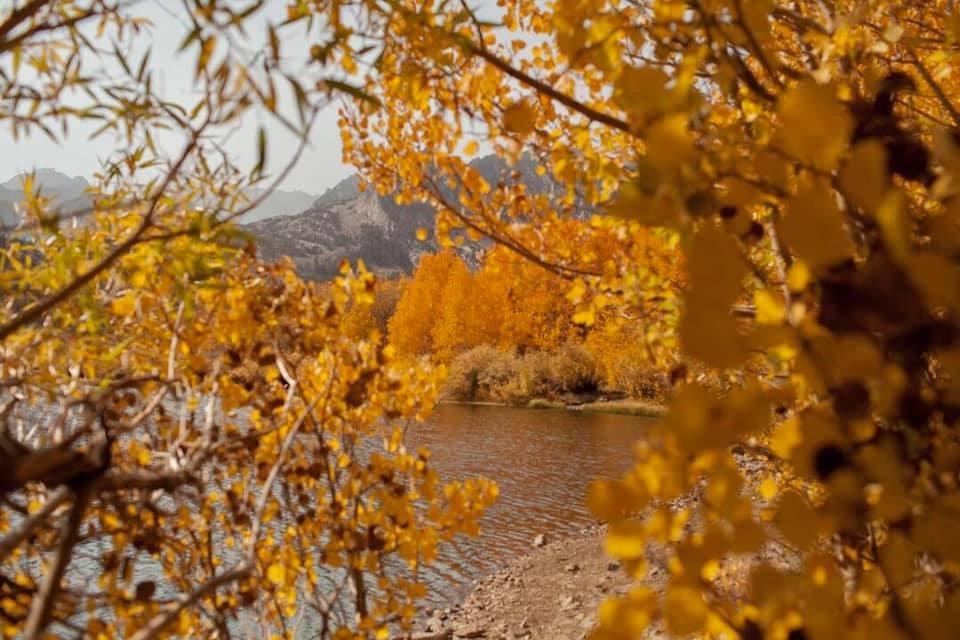 We pulled off on the North Lake turnout and began heading up the steep dirt road as the morning light softly illuminated the scene around us. Suddenly, the road passed through a dense grove of Aspens, unlike anything we'd ever seen. It was too sublime that we decided to launch our boat here.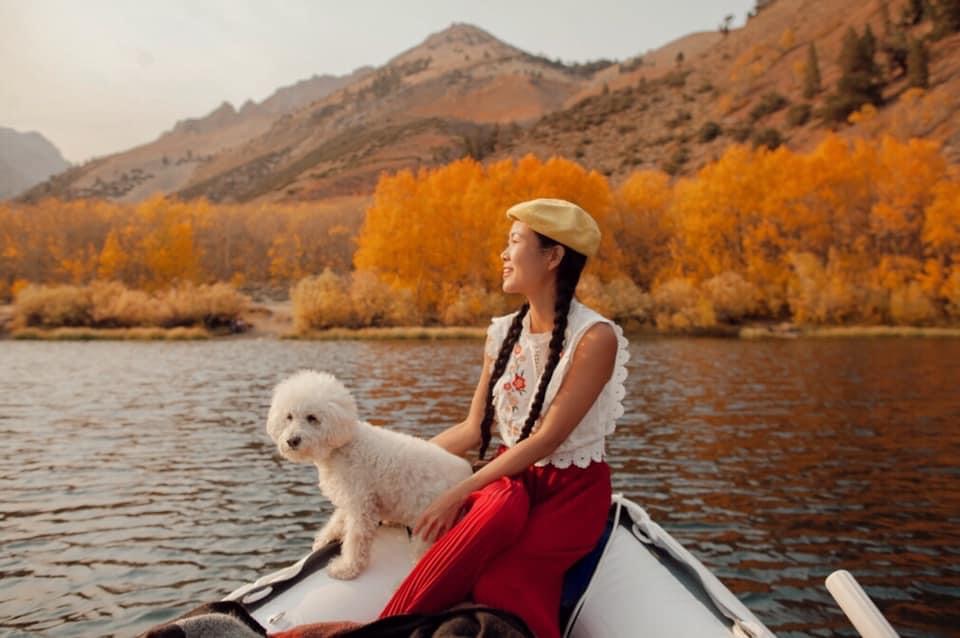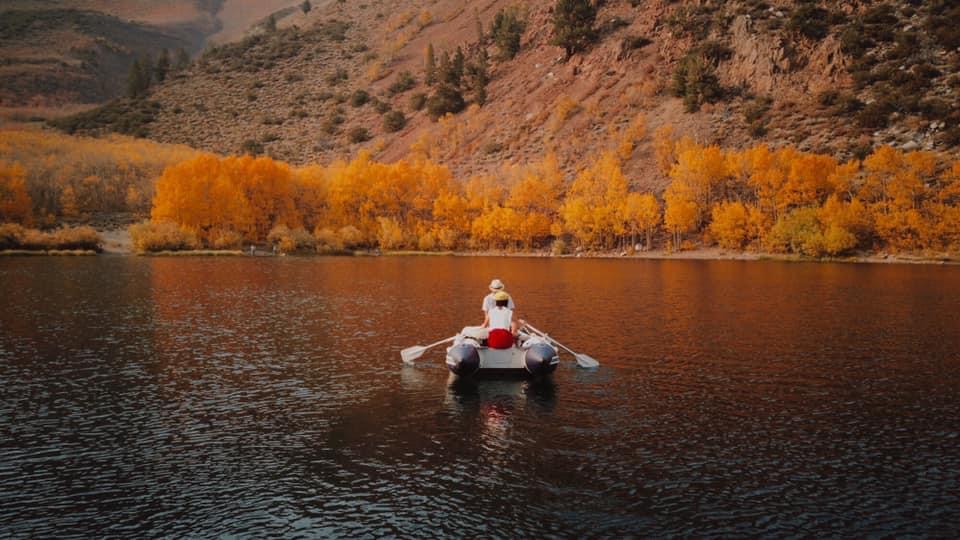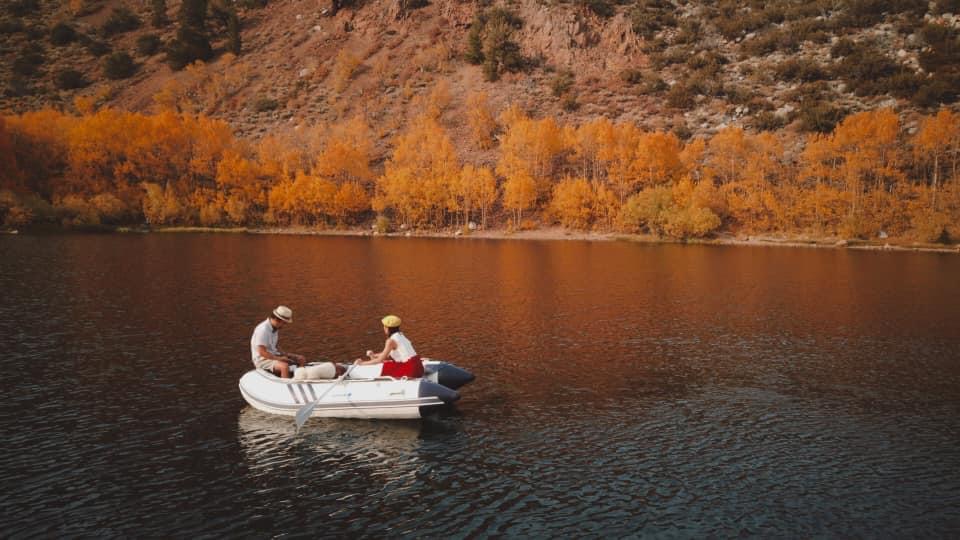 Day 4: From Bishop to June Lake Loop (55 miles – 1 hour)
In a region full of stunning scenic drives, the June Lake Loop is arguably the most scenic. If you have the time to do only one detour as you drive SR395, this should be the one! June Lake Loop is the name of the 16 mile road that loops around June Lake and takes you among fall foliage with a backdrop of either the lake and/or a mountain range.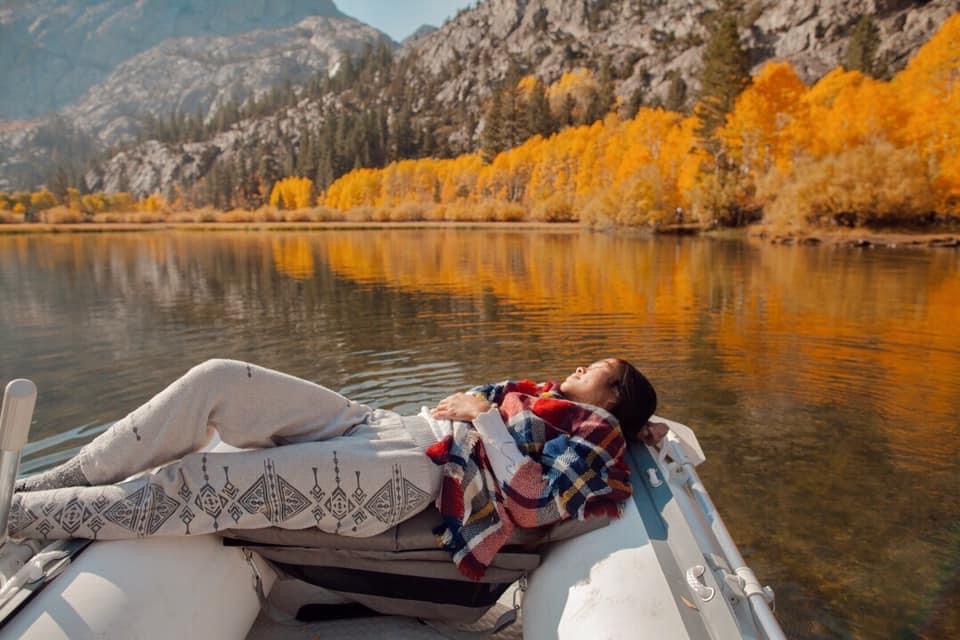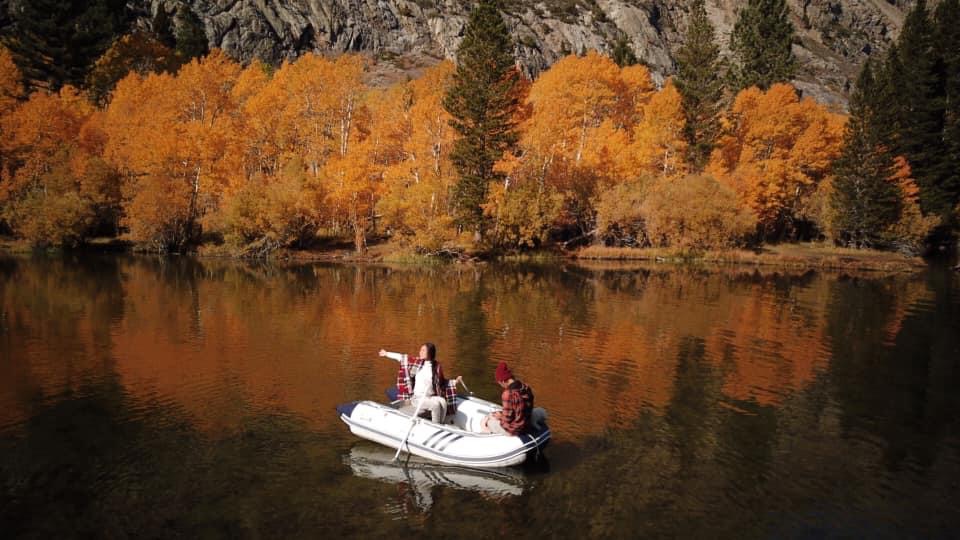 June Lake Loop is beautiful year-round, and locals called it "Little Switzerland." In the fall months, June Lake is one of the best places to see fall colors. There are 4 lakes along the loop: June Lake, Gull Lake, Silver Lake, and Grant Lake. Silver Lake was my favorite lake on this trip.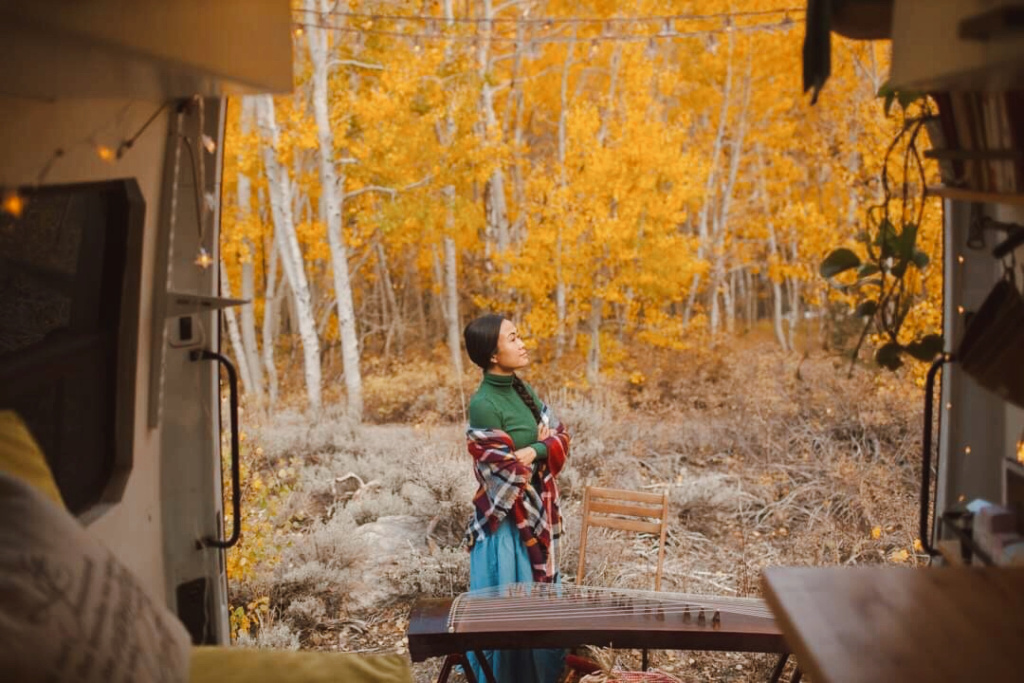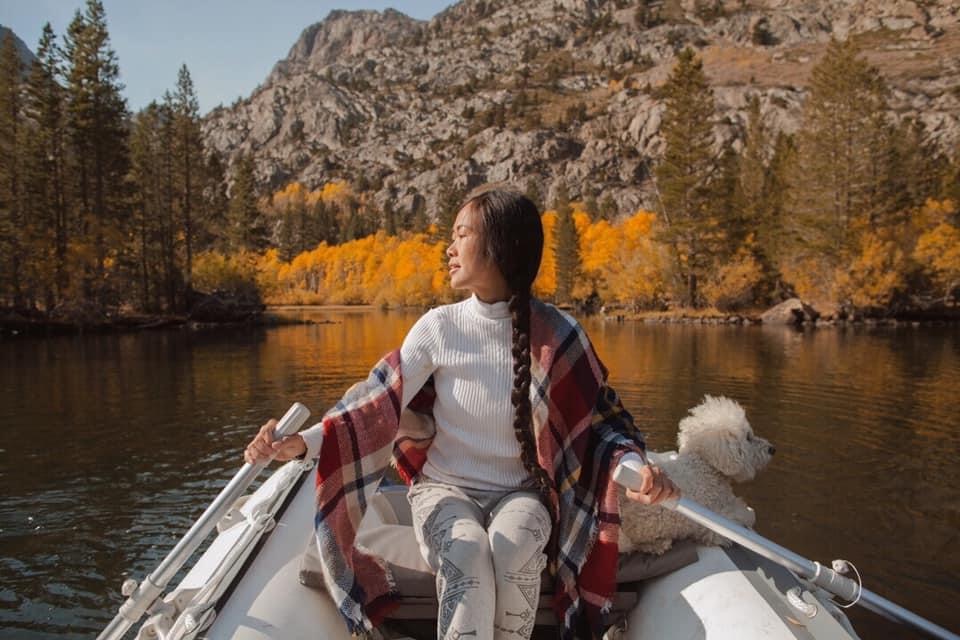 It was pretty easy to spot where to park to experience the yellow alpine trees in Silver Lake. The parking lot was pretty large. Once you park, you can easily experience the different paths through the yellow trees. You can gaze over an endless sea of colorful trees rimming high alpine lakes, their reflections mirrored by deep blue alpine waters.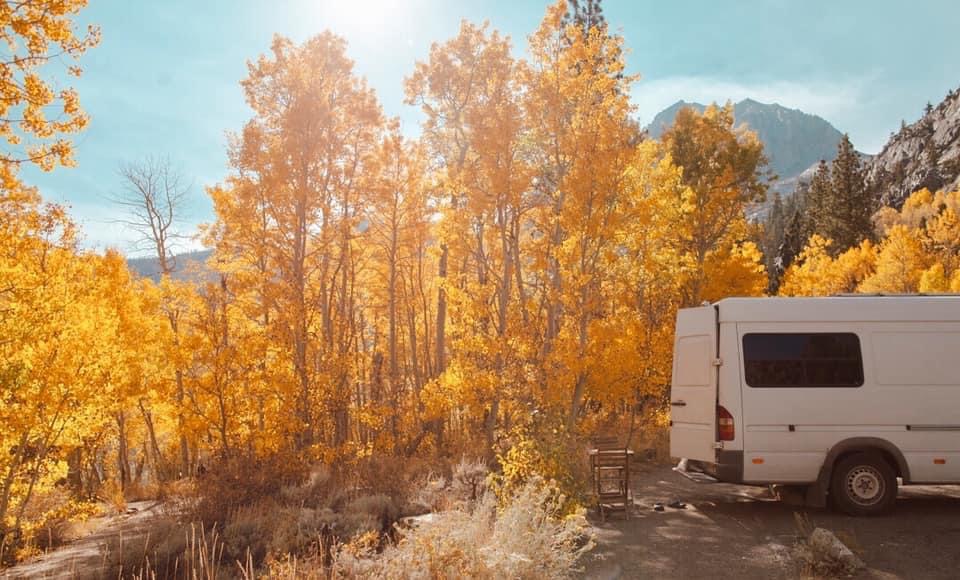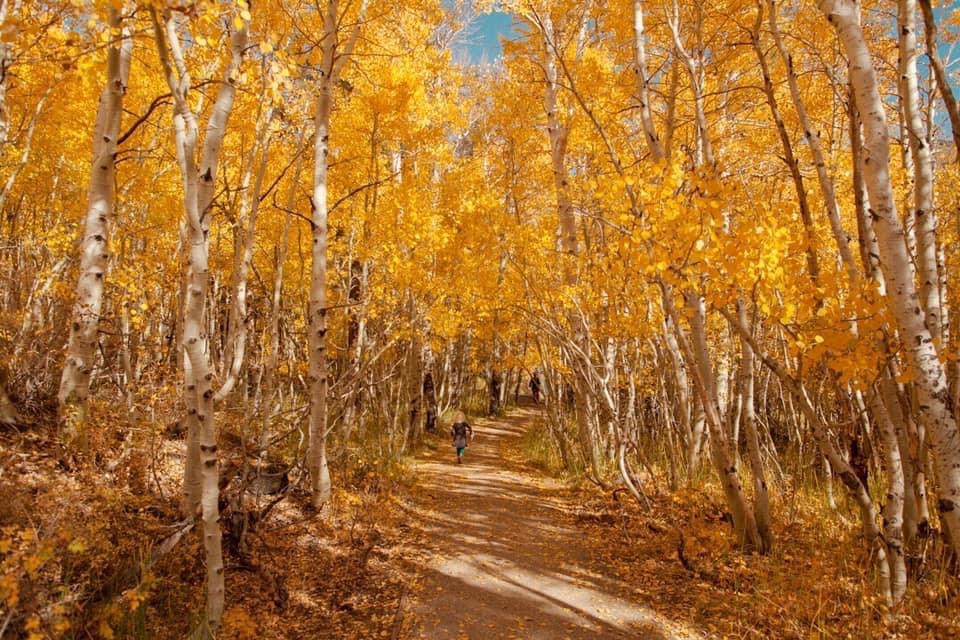 Here we fully immersed ourselves in the spirit of fall. I set up my Guzheng and Gongfu Cha while Derek launched the boat and spent hours fishing.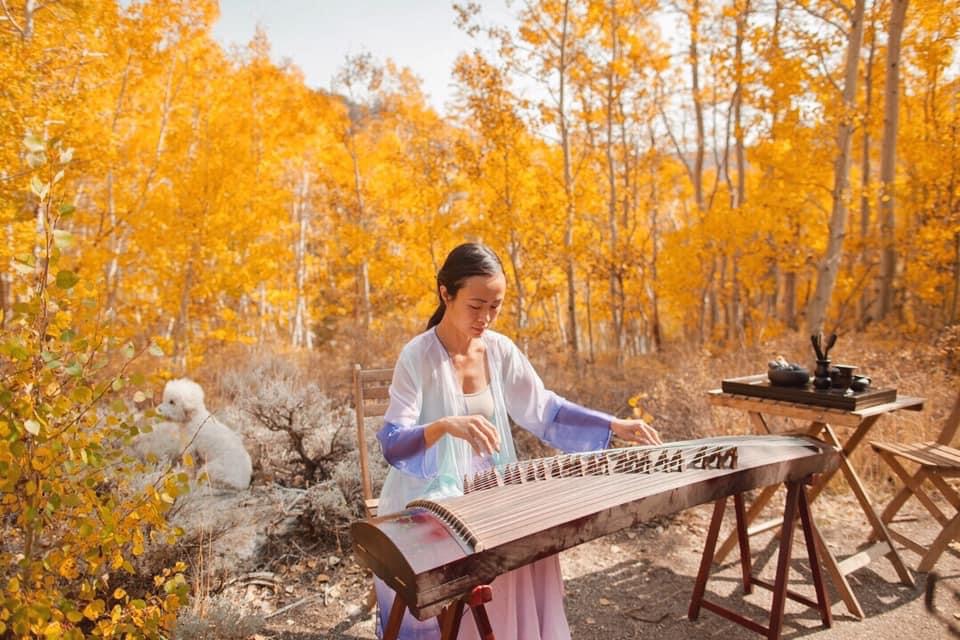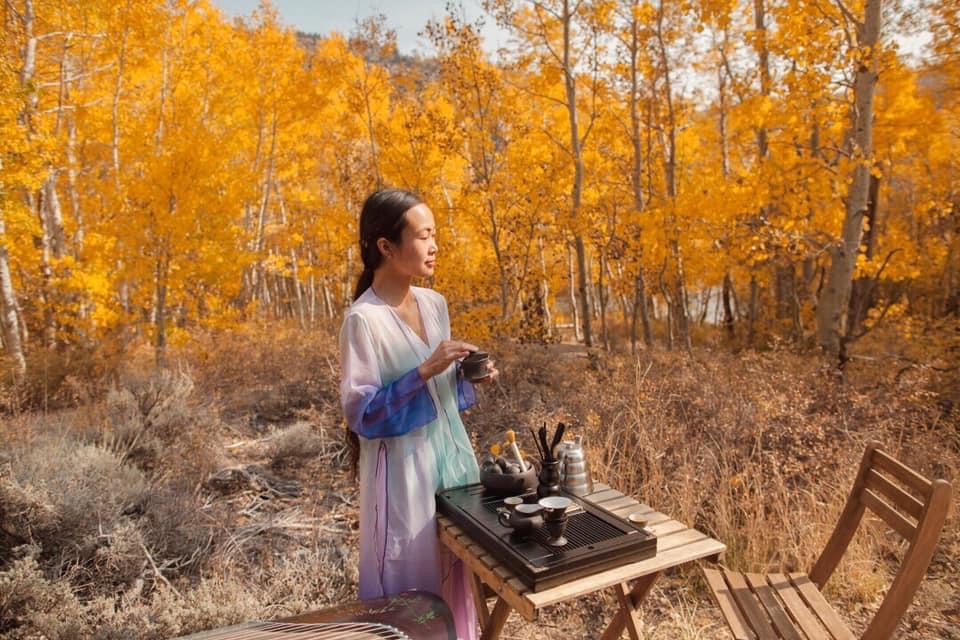 Day 5: From June Lake Loop to Bridgeport (40 miles – 41 mins)
After days of hiking and boating, we decided to take it slow and explore hot springs in Bridgeport area. Near the town of Bridgeport is Buckeye Hot Springs that is a bit secluded on a hillside.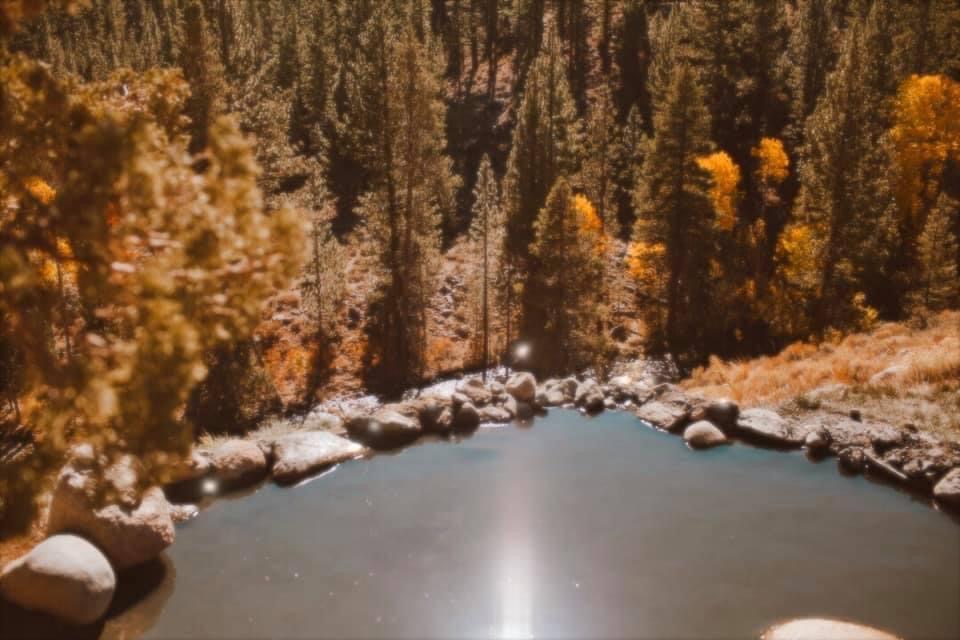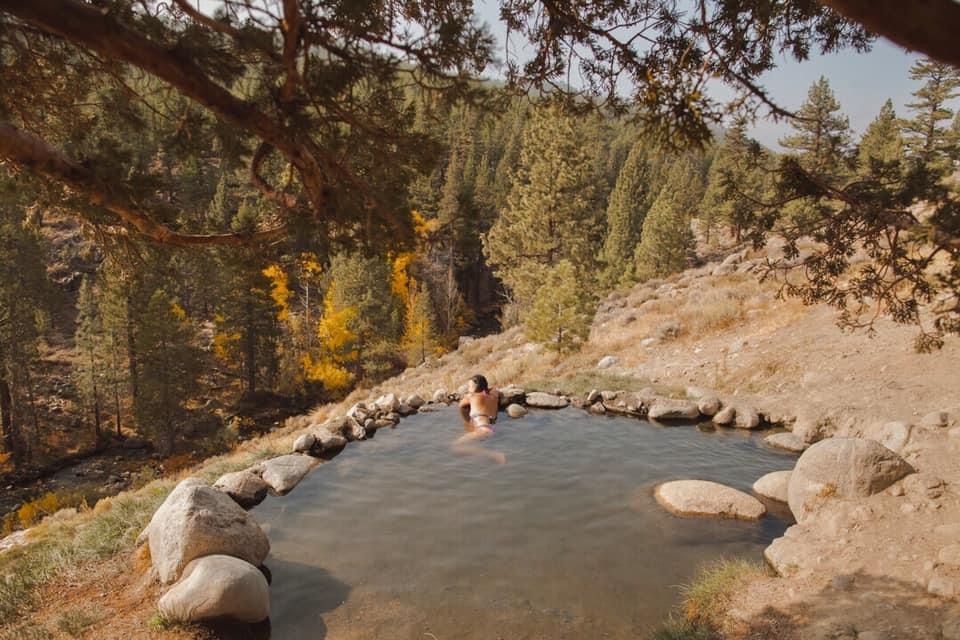 There are three pools that you can access via a short but steep hike down to the creek. These pools are fed by the constant flow of hot water that pours down from the springs above. The sound of the Buckeye creek relaxes the soul as the warm water relaxes the body.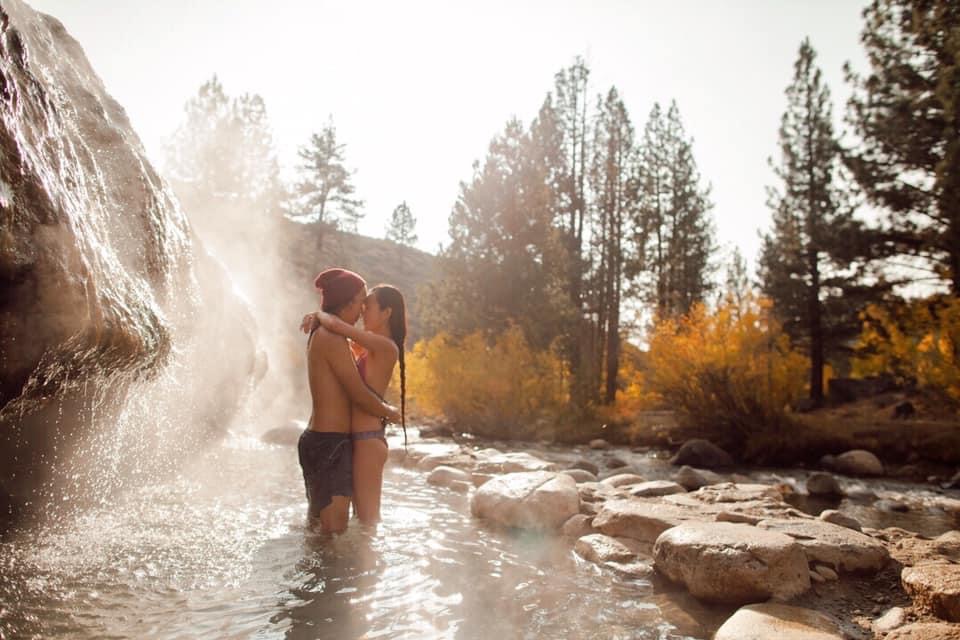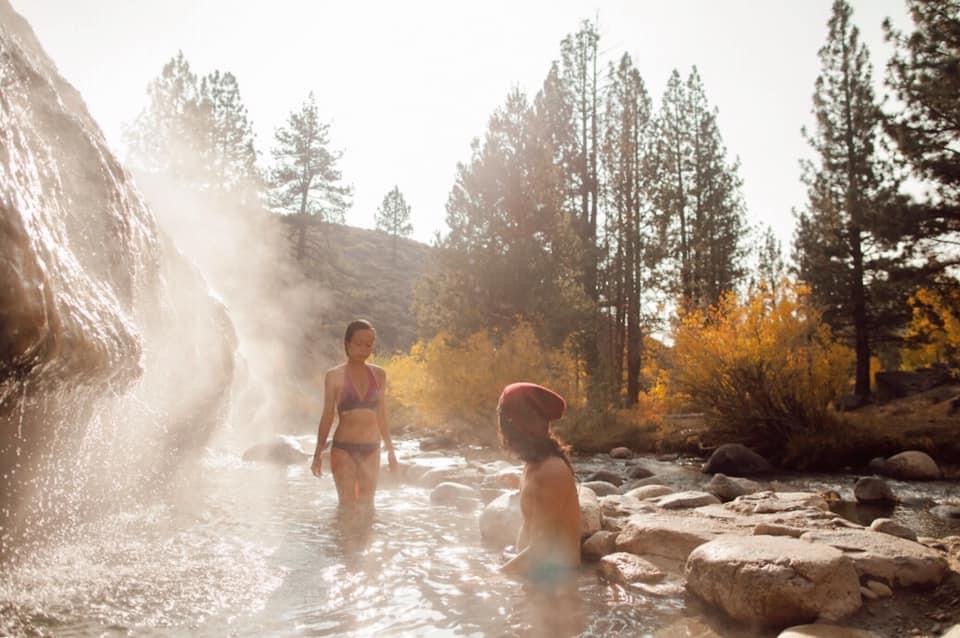 When the heat becomes too much, take a quick hop over the rock walls and plunge into the creek to cool off and prepare for another round in the warm pools. This is a truly beautiful place to soak.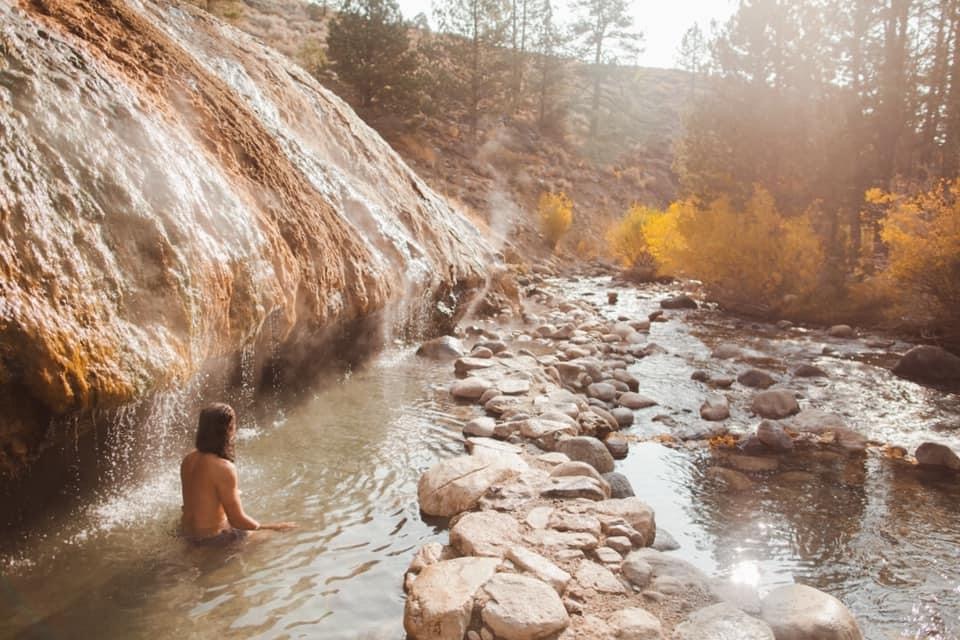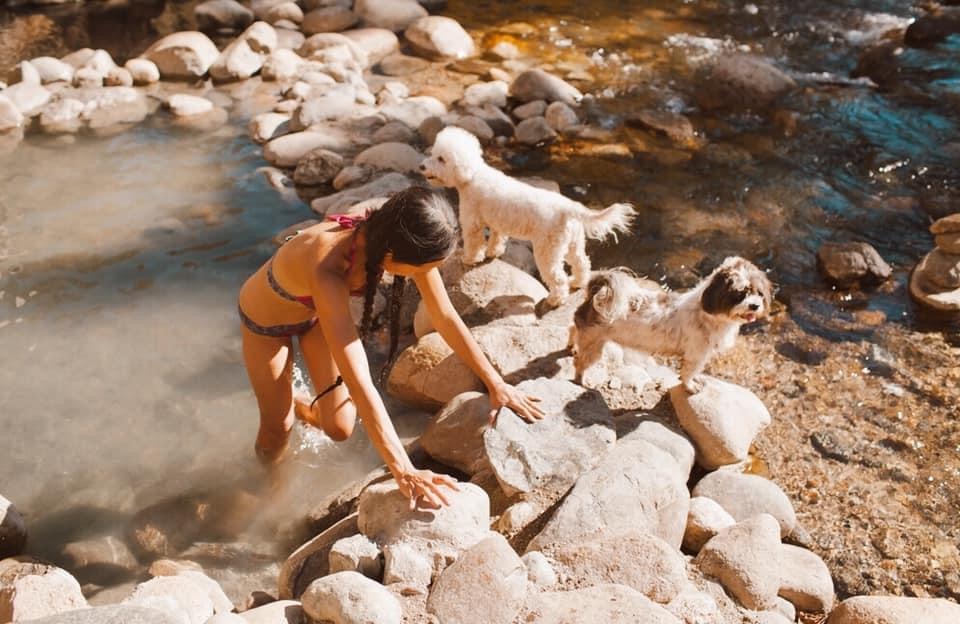 Have you seen the fall colors in the Eastern Sierra? What is your favorite destination for leaf-peeping? Comment below with recommendations!