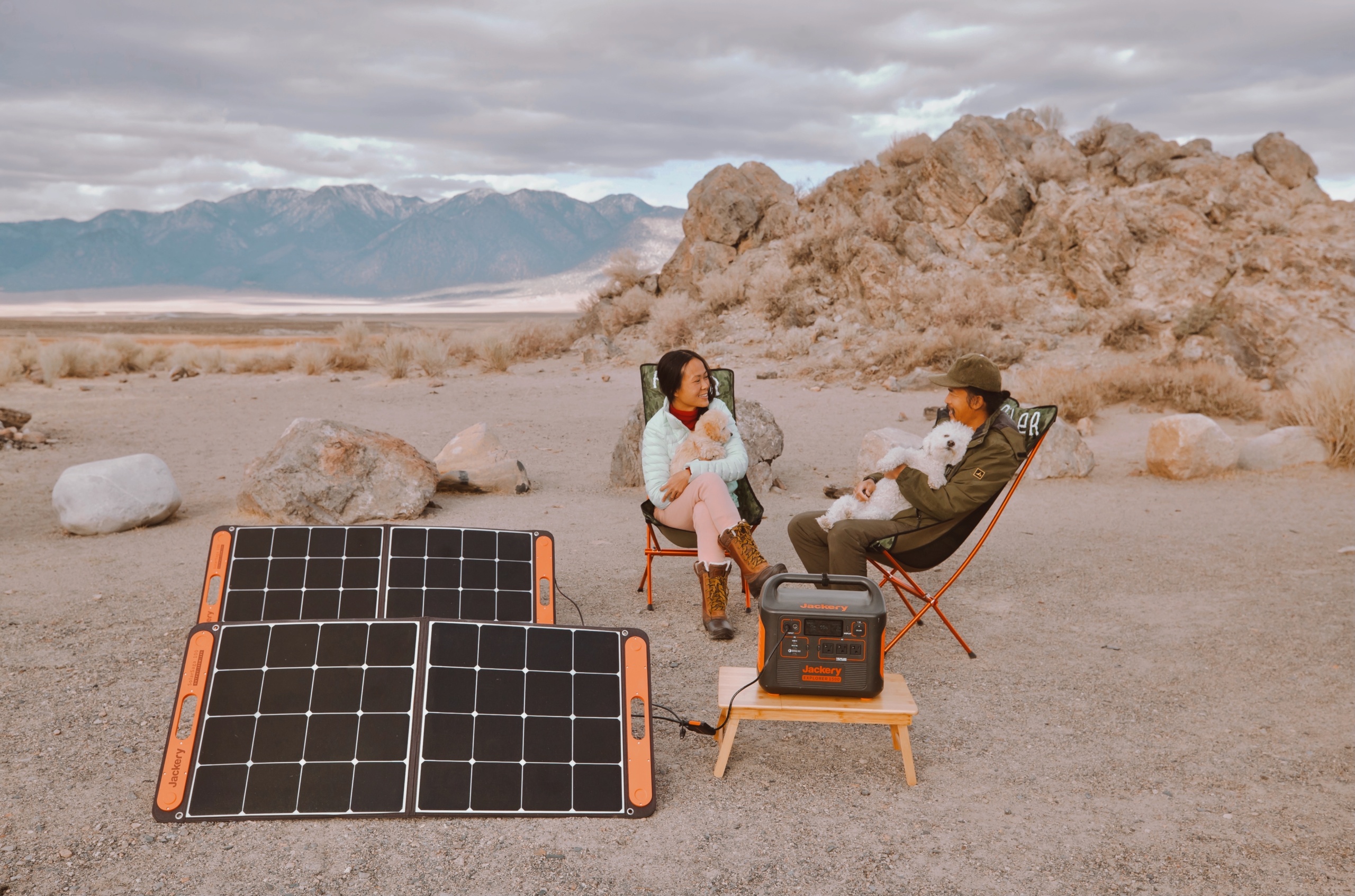 With a rise in local travel, with more people choosing to camp and road trip around their own state or country, knowing the ideal gift ideas for your adventurous friends sure does make this task easier. After two years on the road, my husband and I have a pretty decent understanding of what gadgets have been most useful for us. Most of these products either will make camping life, RV life and vanlife more comfortable and enjoyable.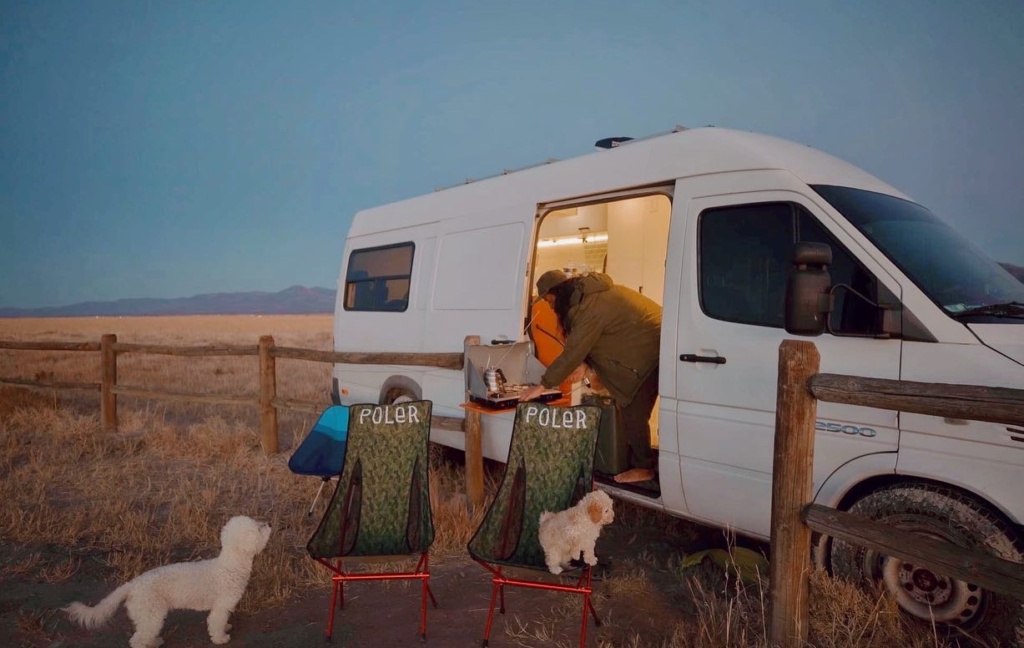 Do you have someone in your life that loves the outdoors but you have no idea what to buy them for the holiday this year? Well, you've come to the right place. Below we are sharing a curated list that features our favorite camping/vanlife gear of the year. We selected each of these items based on either our own personal experience with it: some we use every day, some save us time, and some save us space, but they're all incredibly helpful!
Jackery Solar Generator and Solar Panel
What makes a greater gift this season than the gift of power? We have relied on Jackery as our back-up source of power in addition to our van's solar system for 2 years. We have owned their Explorer 500, Explorer 1000, and we are currently using their Explorer 1500.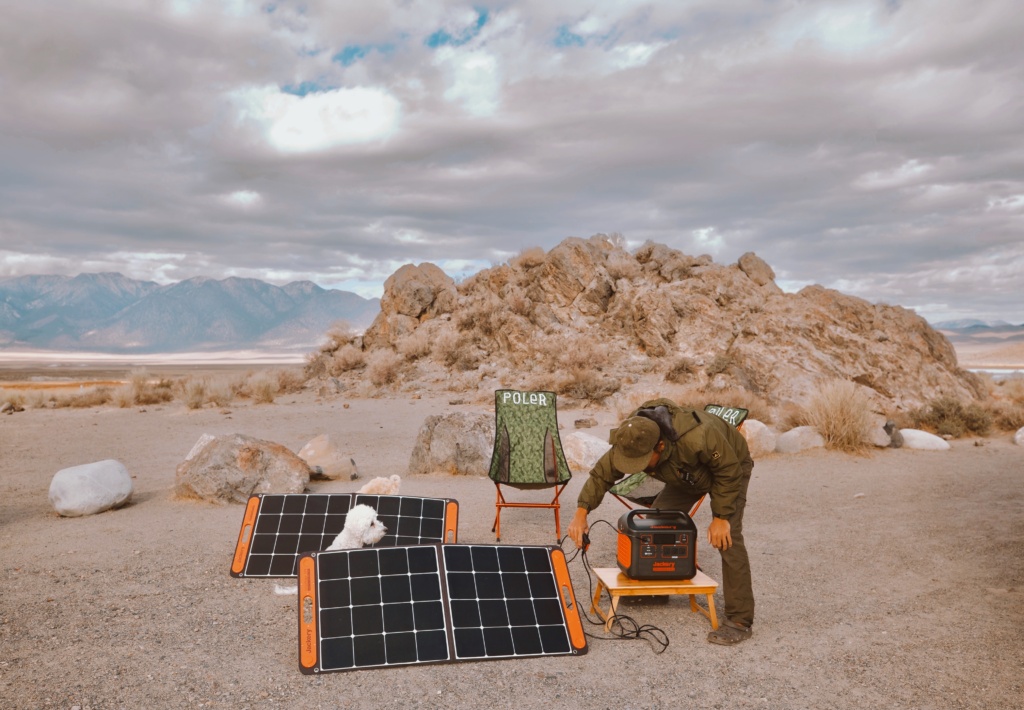 Jackery power stations can be charged with its compatible solar power, vehicle's 12V output or 120V wall outlet. Their newly launched Explorer 1500 and its larger sibling Explorer 2000 have massive capacity to power up to 85% of appliance: power tools, blenders, coffee makers, pressure cookers, refrigerators, and other larger power demands.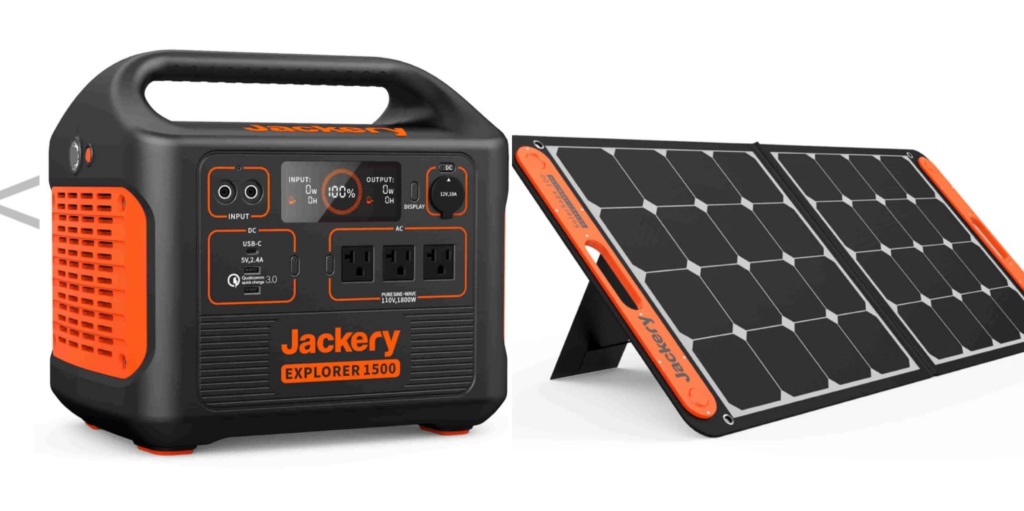 And not only for outdoor lovers, Jackery solar generator is a practical and useful gift for home owners as well. Even though we live in an electricity-powered world, we will always find a time when electricity isn't always readily available. Be it a power outage at home, natural disasters (hurricanes/wild fires/…), or just simply being meters away from a power outlet, there will come a time when we wished we had a power source we can carry around. Whether camping off-grid or simply wanting to have something as an emergency backup Jackery solar generator is a great piece of equipment that your friends and family would love to have.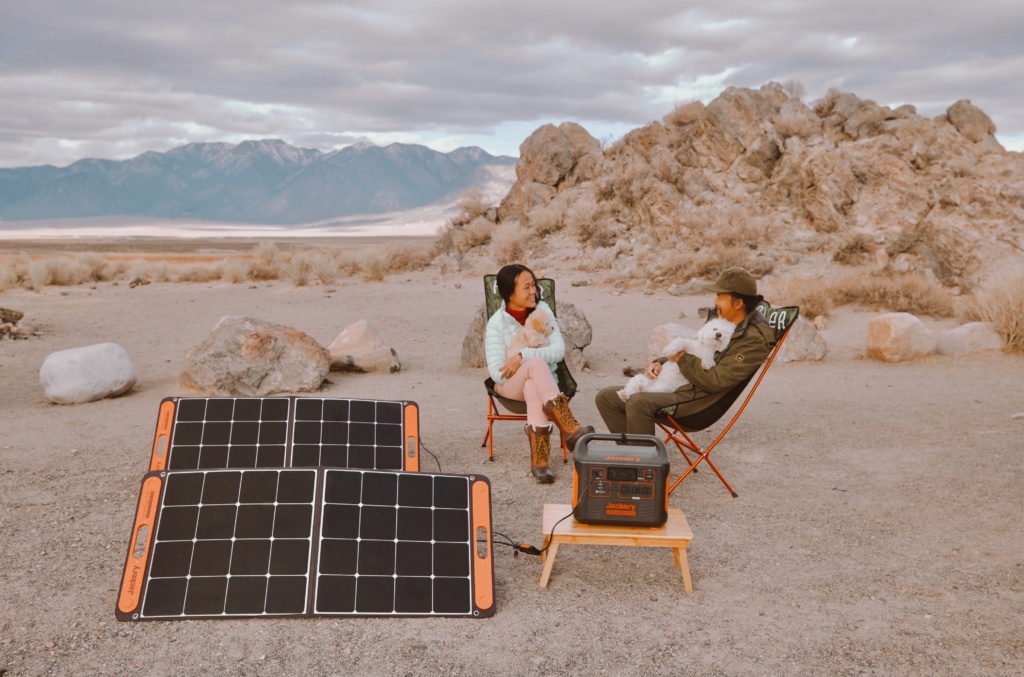 ICECO Portable Fridge/Freezer
Keeping the food cold means bringing the comforts of home on the road. A good 12V fridge makes a great gift for your frequent traveller friends.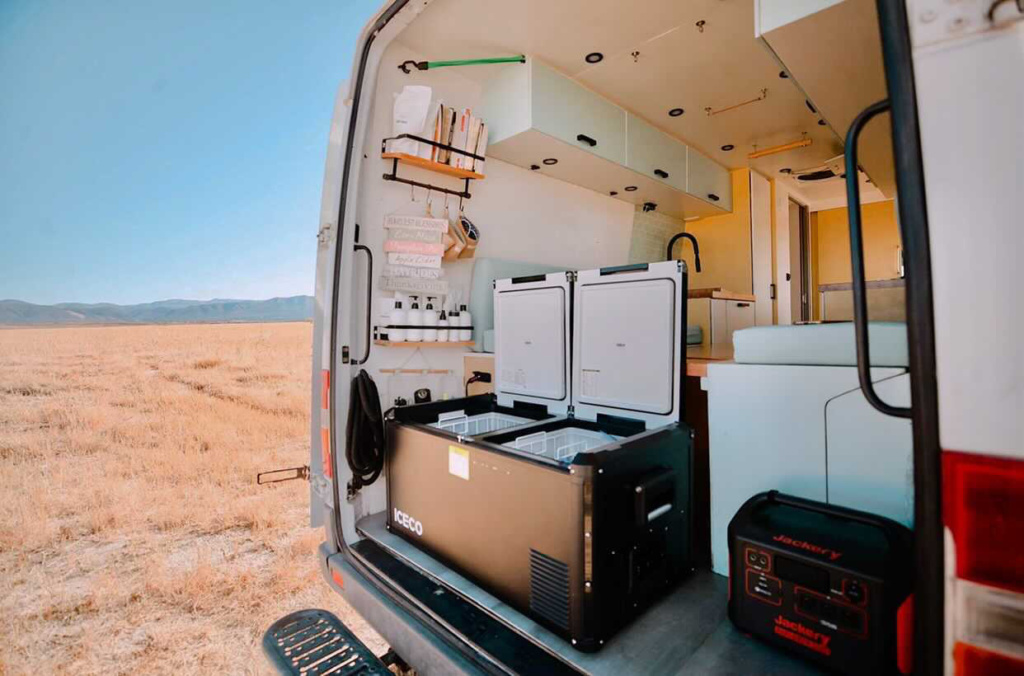 ICECO refrigerators are the best overall value for portable refrigerators in the vanlife space. They offer an excellent combination of top quality components, rugged construction, performance on par with higher end fridges, and affordable pricing that's tough to beat.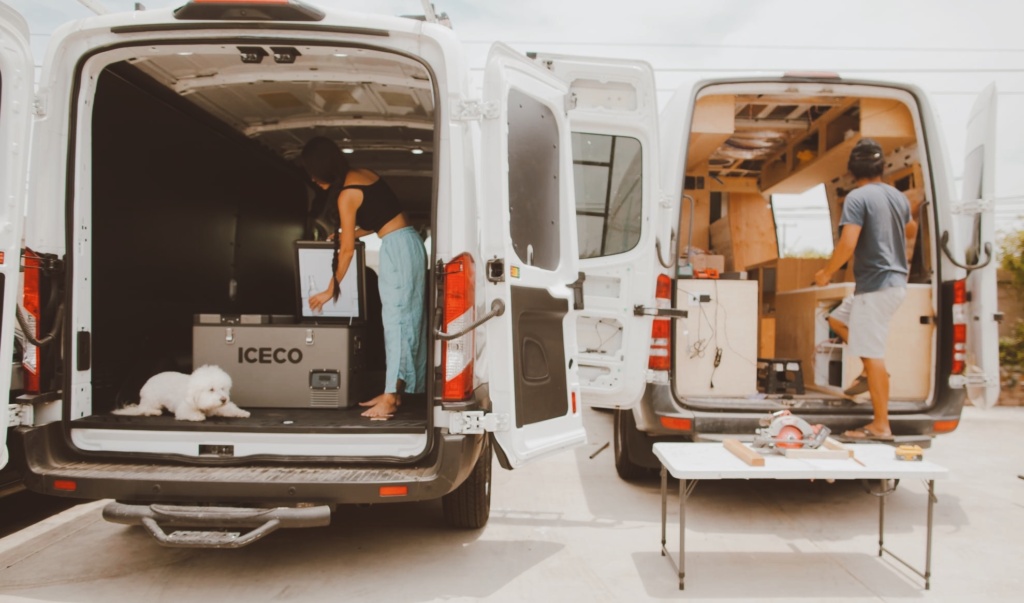 What sets ICECO apart from other portable fridges is its sturdy, military-grade quality (you could drop this thing from 5-10′ and it wouldn't skip a beat). The shock-proof construction is made to withstand vibrations and dents. And it has heavy-duty corner caps and sturdy handles.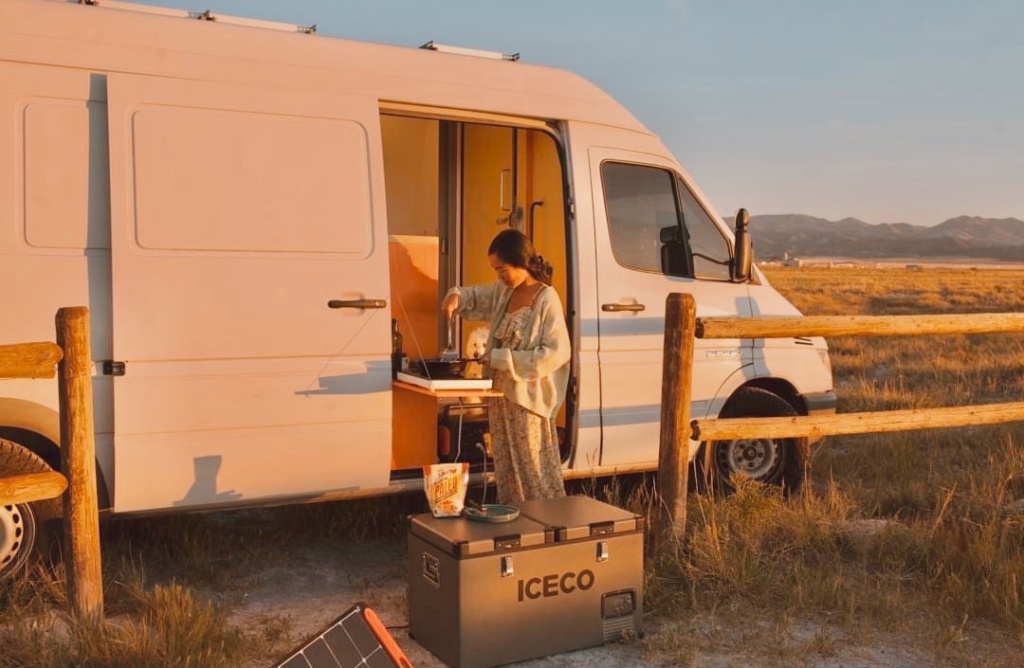 Sleek and compact, ICECO fridges are all well designed and built. We love the futuristic looking, yet approachable at the same time, with an interface that is easy to understand. There's an LCD display that lets you adjust the temperature inside the fridge.You can set the same temperature for the freezer on both sides or set one side to be cooler than the other. Moreover, you can choose to turn off one zone for the purpose of energy-saving or capacity requirements. Detailed review of my ICECO 63.4QT VL65 Dual Portable Fridge Freezer is here.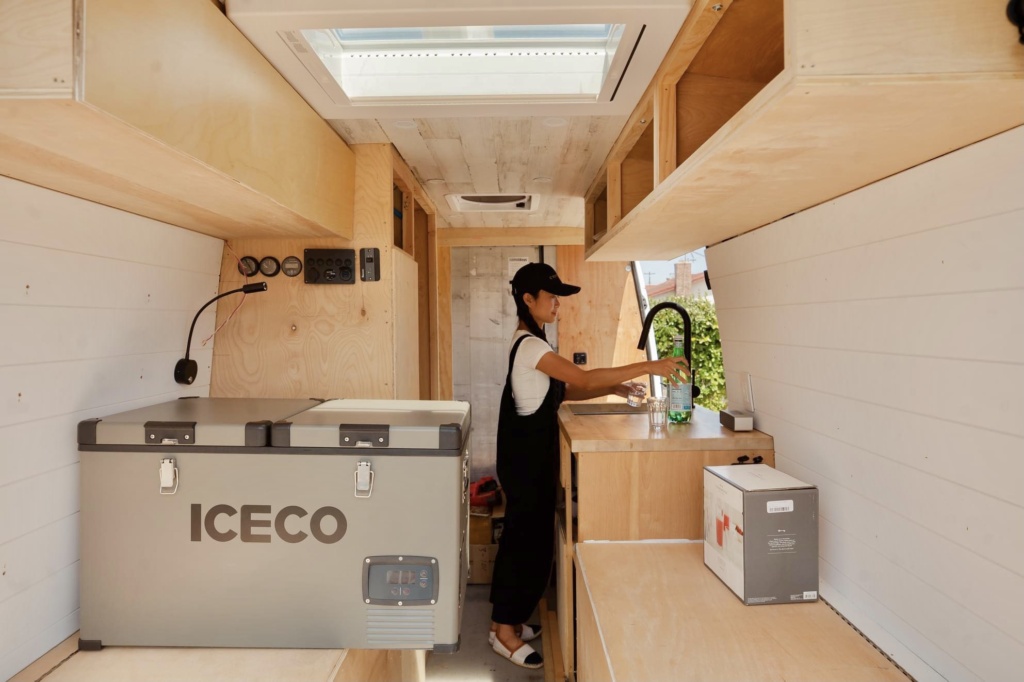 Newport Vessels Inflatable Boat
Getting out on the water is one of the most popular pastimes when we park our tiny-home-on-wheels near lake/sea/river, but getting a watercraft there with our campervan may present a challenge. We just don't have the space for carrying a boat of any kind, and we certainly don't want to start hauling a bunch of extra weight or drag a trailer behind us. We were so happy to discover Newport Vessels Inflatable Boat – the best solution for #vanlife and #boatlife. It makes a great fancy gift for your adventurous loved ones who are passionate about water-sports or fishing.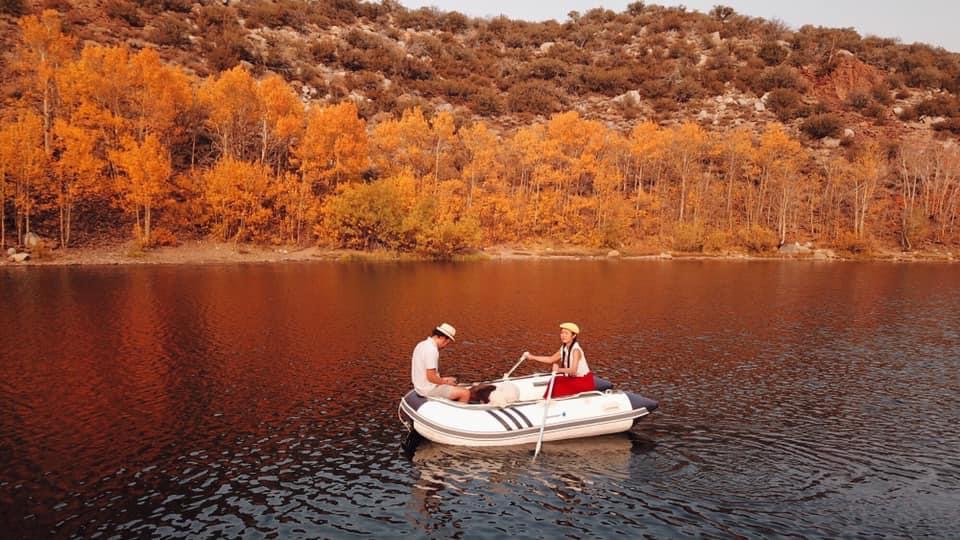 We have had the Newport Vessels 9ft Seascape Dropstitch Air Floor for about a year now and we can honestly say that this little inflatable boat has surpassed our expectations! The Seascape is sturdy, durable, fun and does everything we need while still small enough for my husband to be able to handle on his own.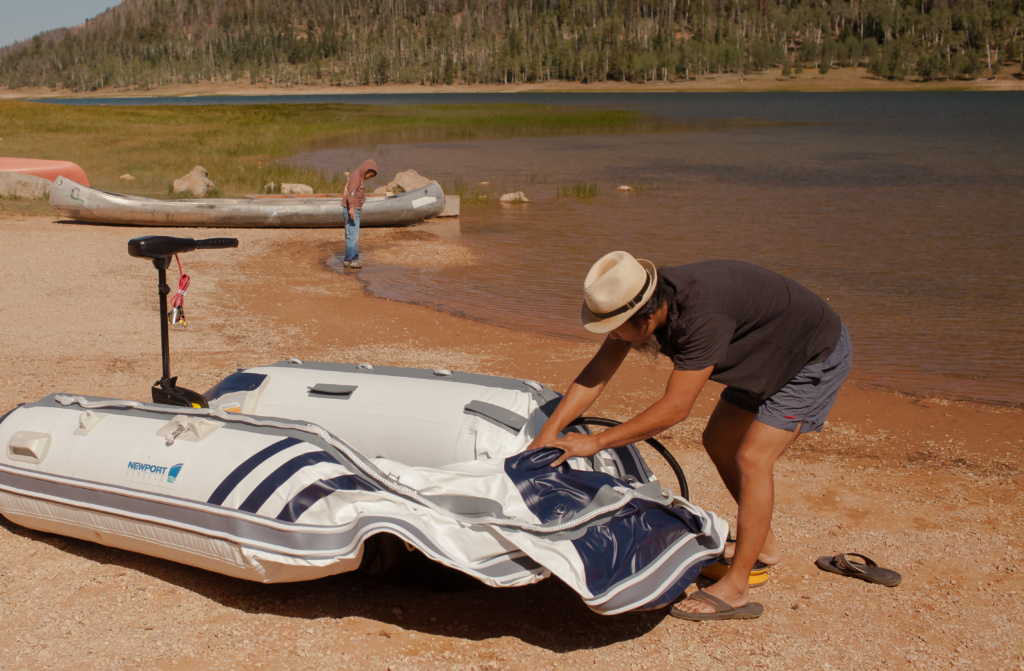 The word "inflatable" may bring to mind cheap and flimsy rafts and floaties. The Seascape is a new breed of inflatable – the fabric is triple layered with 1,100 denier PVC – one of the most durable materials on the market. Many other PVC boat use Chinese PVC while the Seascape and all other Newport Vessels inflatables use Korean PVC material. The Korean PVC has UV protectants and flex additives that other cheaper made PVC does not have.The Seascape is virtually indestructible to rocks, sand, and other natural elements you encounter on the water.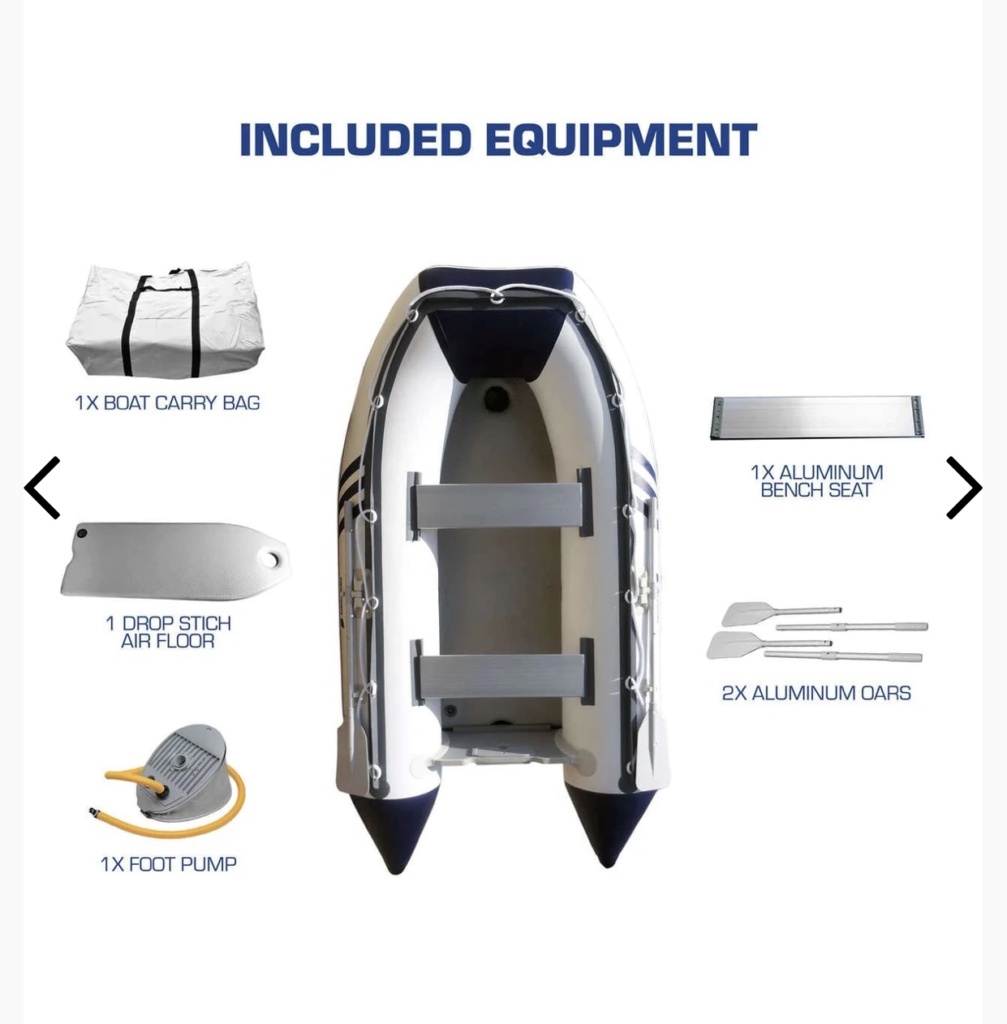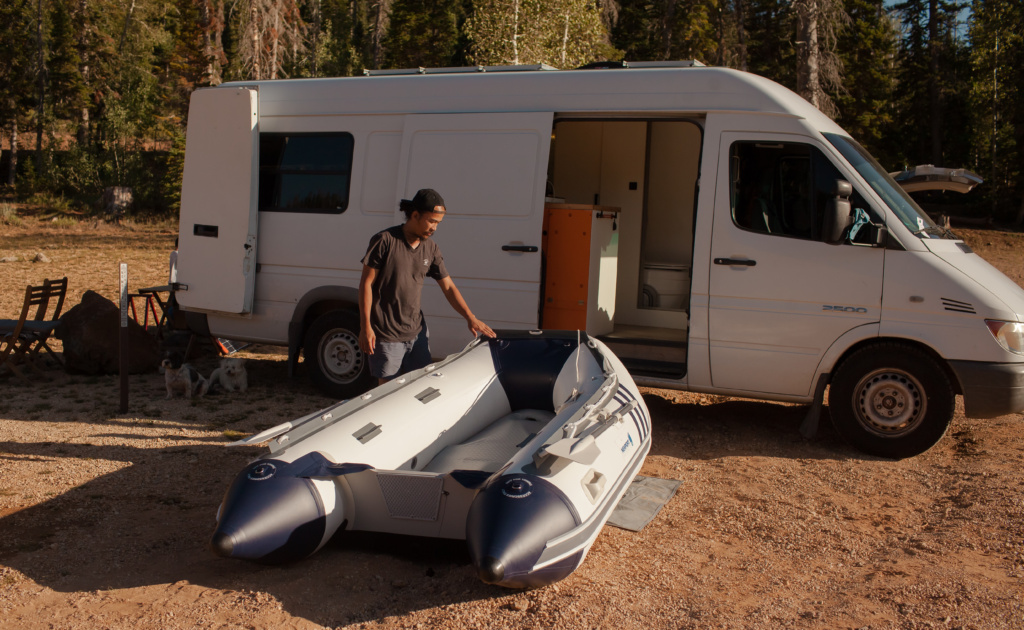 The Seascape is perfect to use as a versatile tender boat, yacht tender, fishing boat, or small run about boat. This lightweight inflatable boat can easily be carried by one person and does not take up much space, and it can be matched easily with any of Newport Vessels electric trolling motors. Newport Vessels inflatable boats are a wonderful way for folks to be able to get themselves and their loved ones out on the water.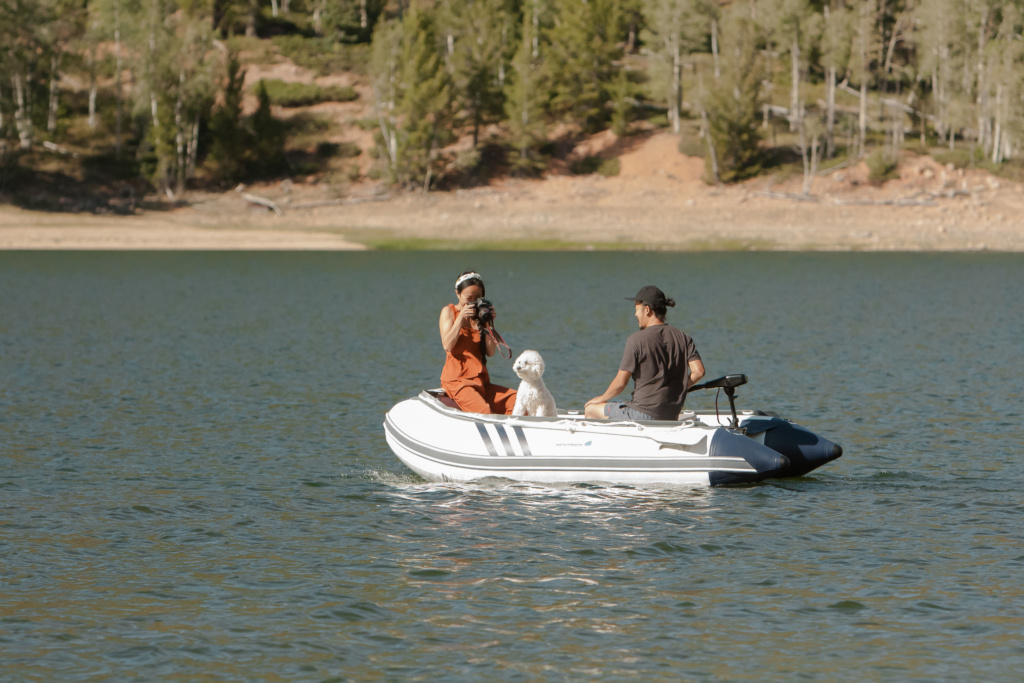 Detailed review of our Newport Vessels 9ft Seascape Dropstitch Air Floor is here!
NOCO Jump Starter
Has this happened to anyone? Your car battery is dead and you need a jump, but nobody is around to help with your jumper cables. This has happened to us a lot on our road trips so finally we decided to get NOCO Genius Boost Jump Starter. This thing not only jumps a car battery, but also charges my phones, laptop, drones, and camera batteries on the go.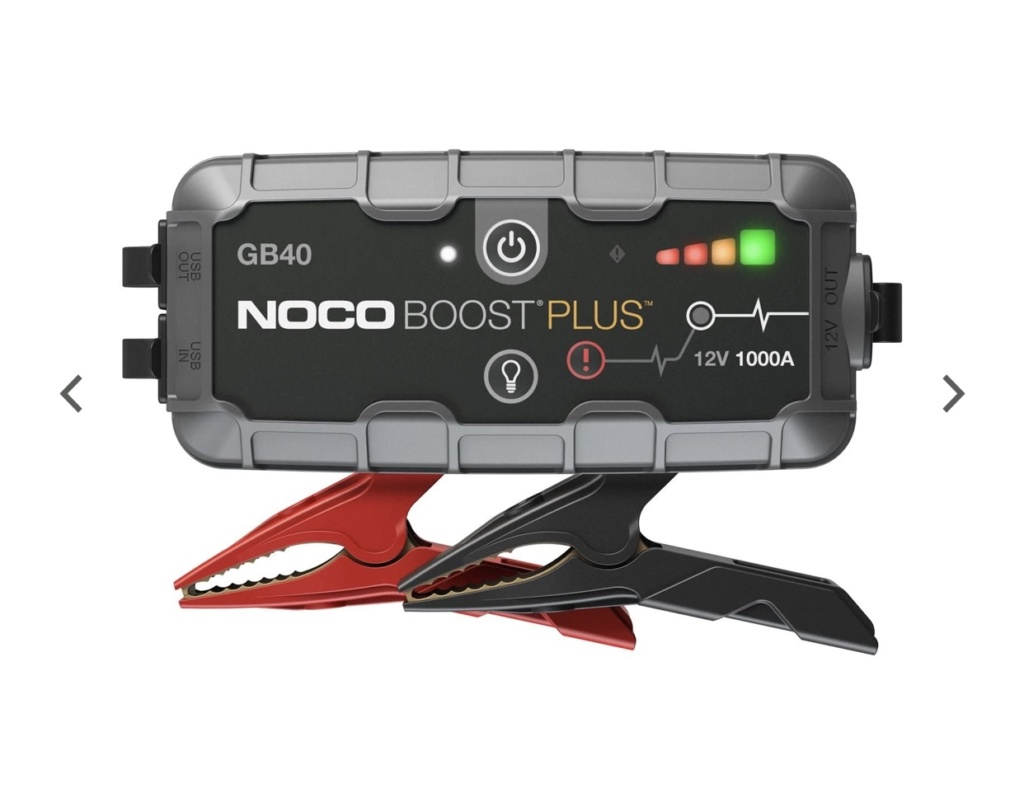 The GB40 is a portable lithium-ion battery jump starter pack that delivers 1,000-amps for jump starting a dead battery in seconds. It provides spark-proof connections and reverse polarity protection making safe and easy for anyone to use.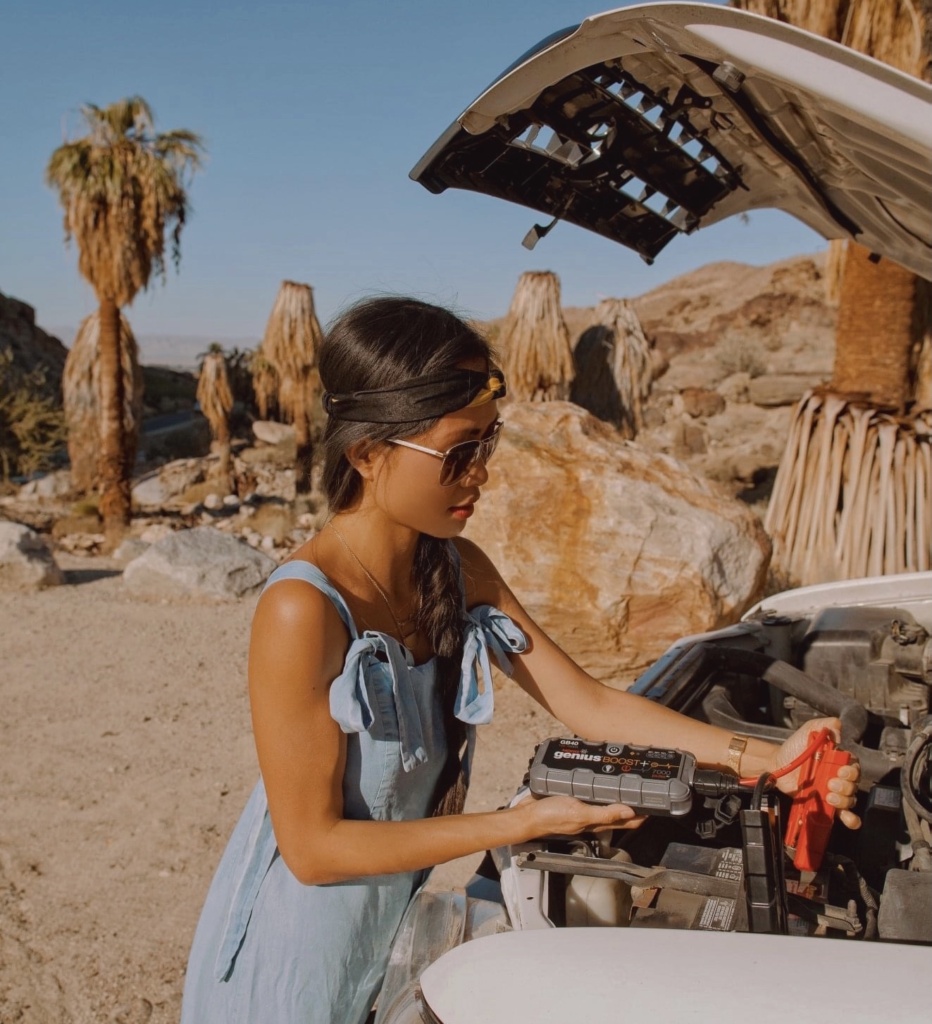 Compatible with all types of vehicles. It can charge and maintain cars, motorcycles, lawnmowers, ATVs, tractors, trucks, SUVs, boats, classic cars, hot rods, and more – you name it. Isn't it a great gift for outdoor lovers (especially the ones who tend to get in troubles in the wilderness?)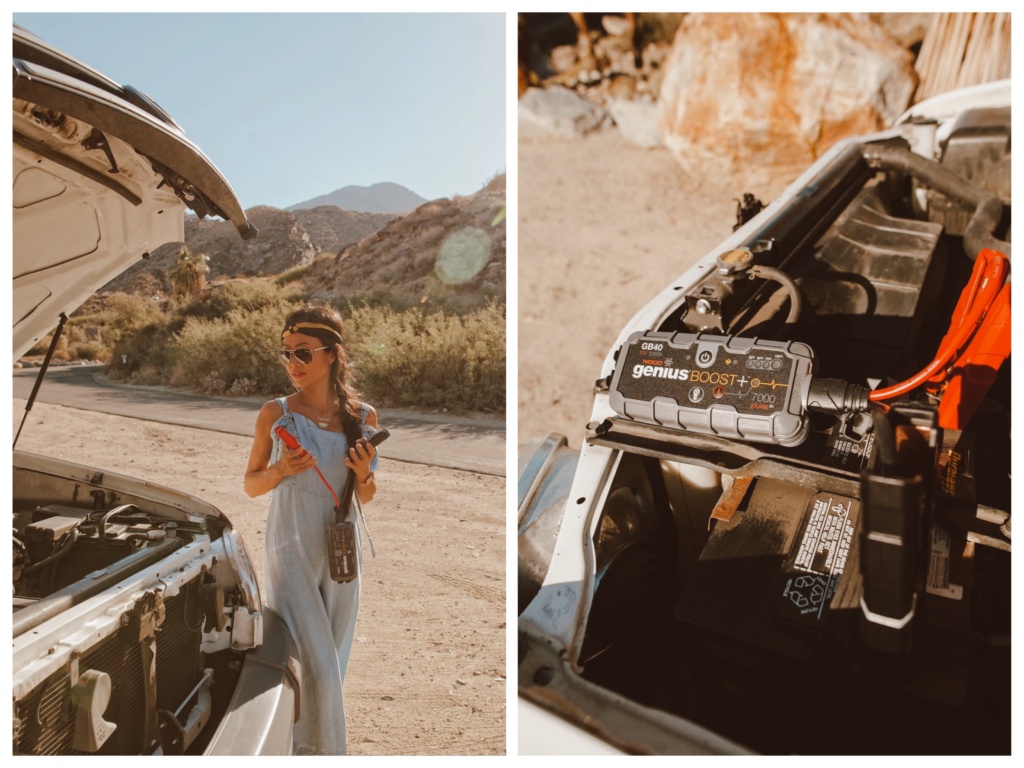 Poler Stowaway Camping Chair
There's no better way to end a day outside than gathered around the campfire. And while we've all spent many evenings sitting on the ground or balancing on a log, it's hard to beat the pleasure of sitting in a good camp chair.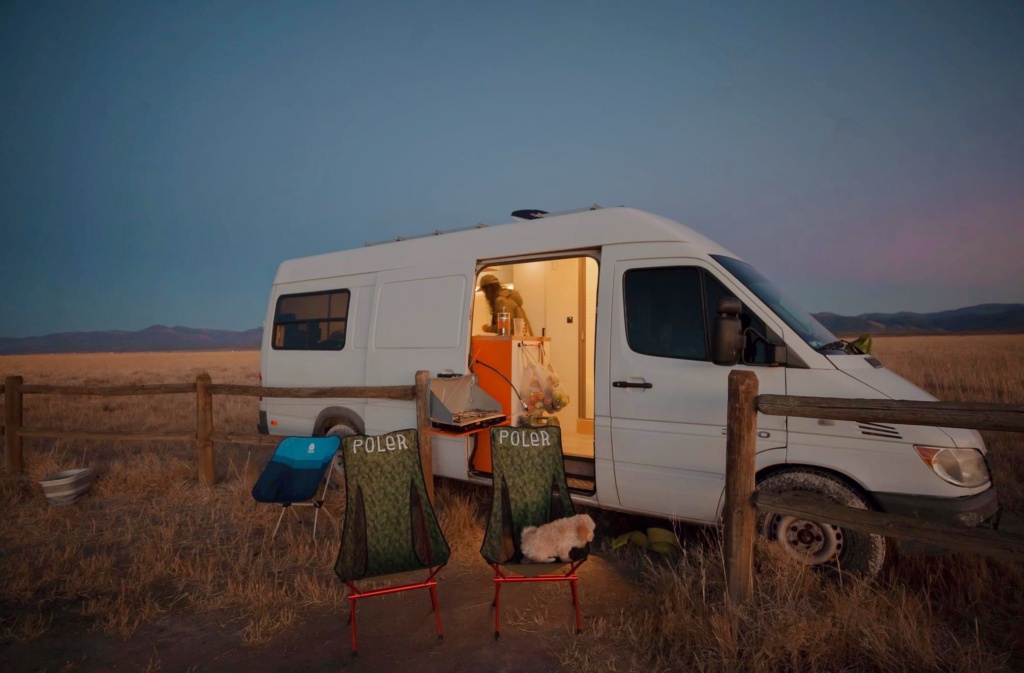 Anyone looking for a classic camp chair will be happy with the Stowaway Furry Camo Chair ($70) from Poler. It's a good pairing of comfort, value, and durability. And it does all of this without sacrificing too much in portability, which is why we recommend it for the best overall camping chair.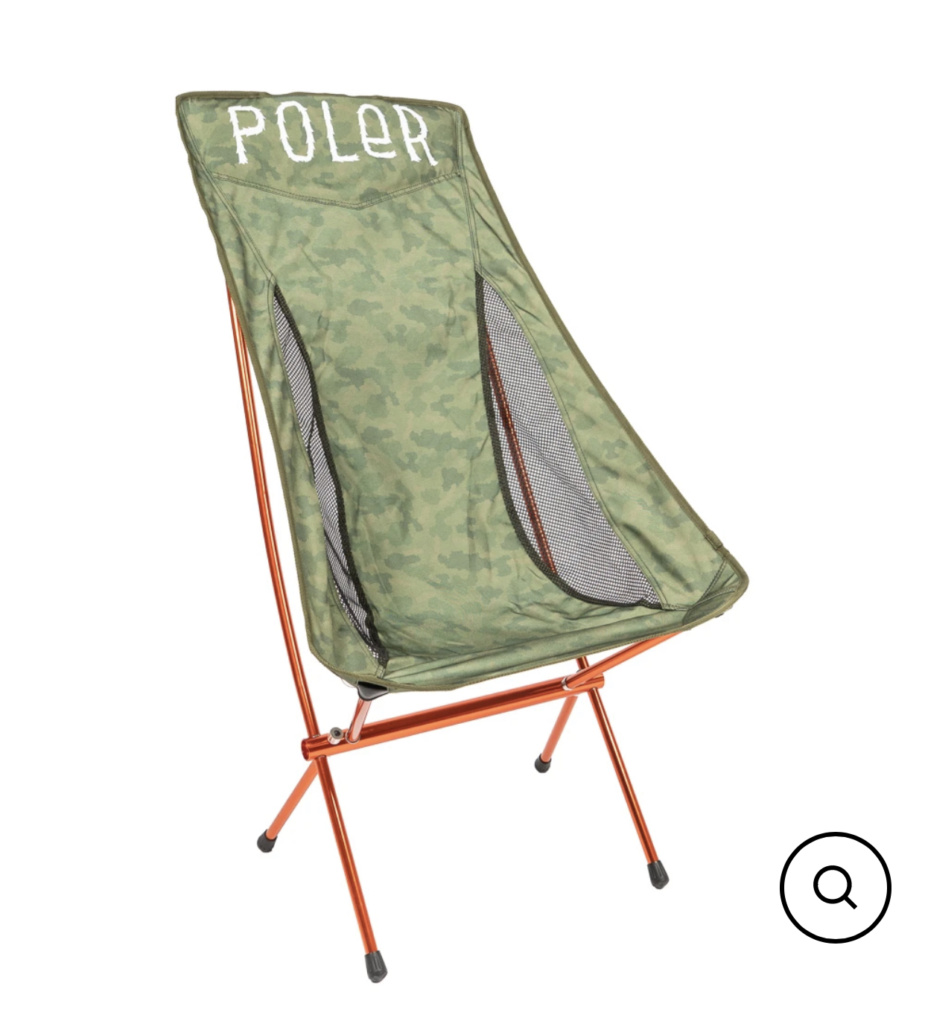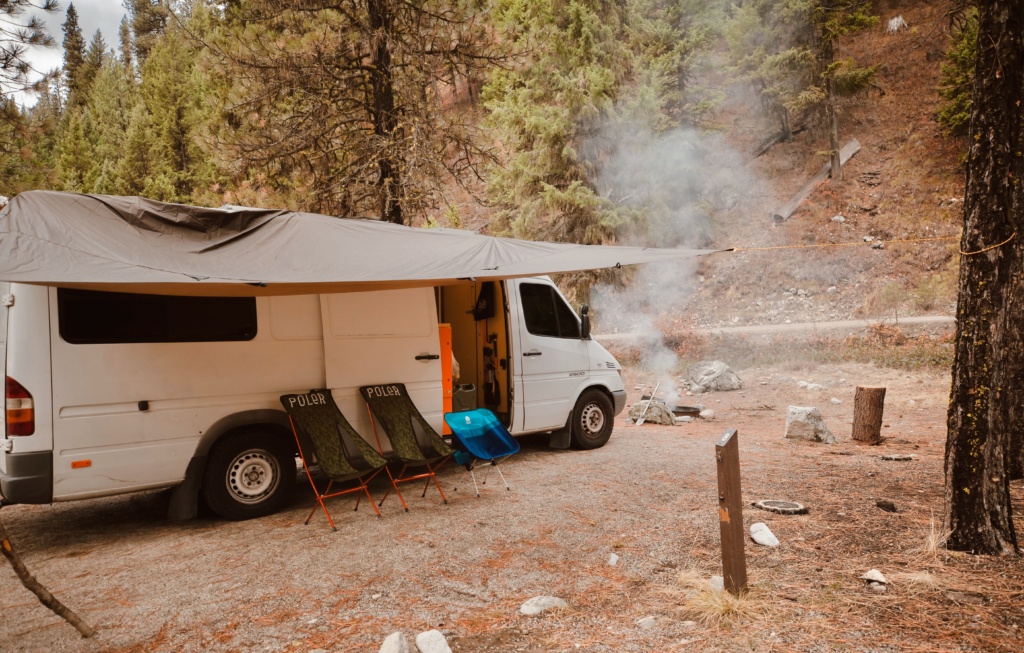 At 3 pounds, it's a good candidate for backpacking, camping, concerts, soccer games, and backyard lounging. A collapsible camp chair so packable you'll forget it's there!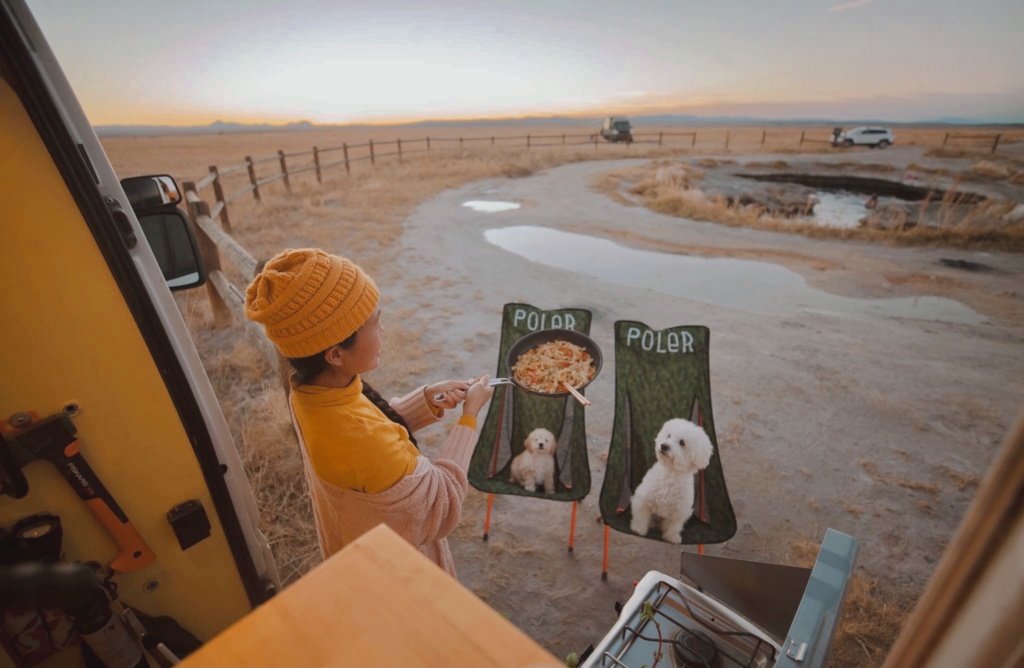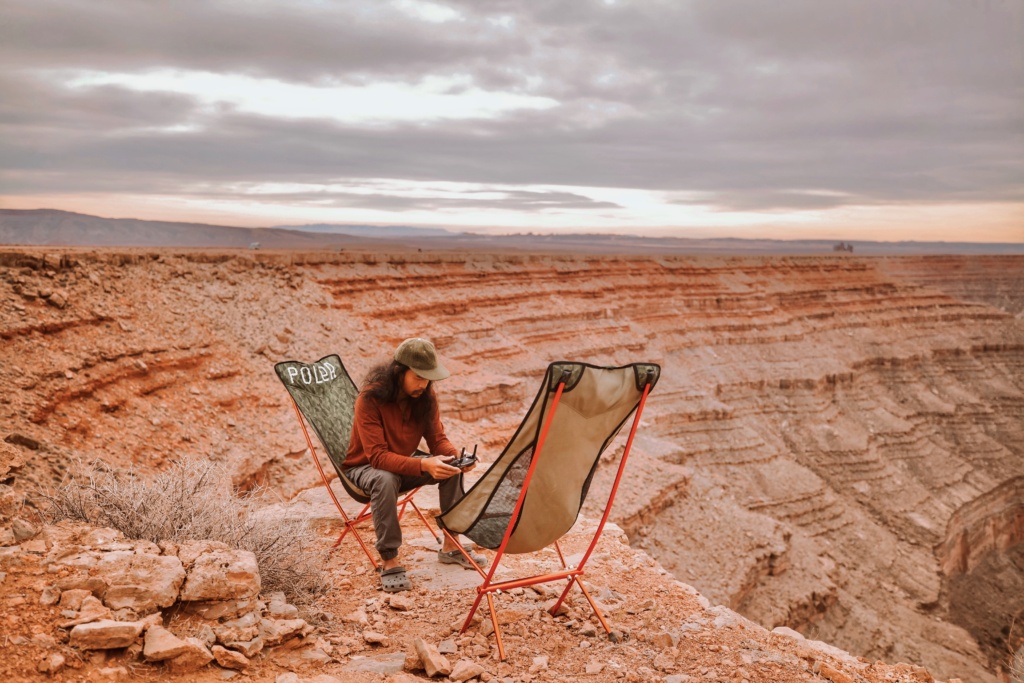 Coleman Camp Stove
Our Coleman Classic Propane Stove has been a beloved feature of our vanlife family. It performs steadily and predictably — an essential trait for any piece of gear. It boils water fine, blocks the wind, and simmers sauces admirably. On top of that, it's simple to set up, lightweight, and packs down to a compact size.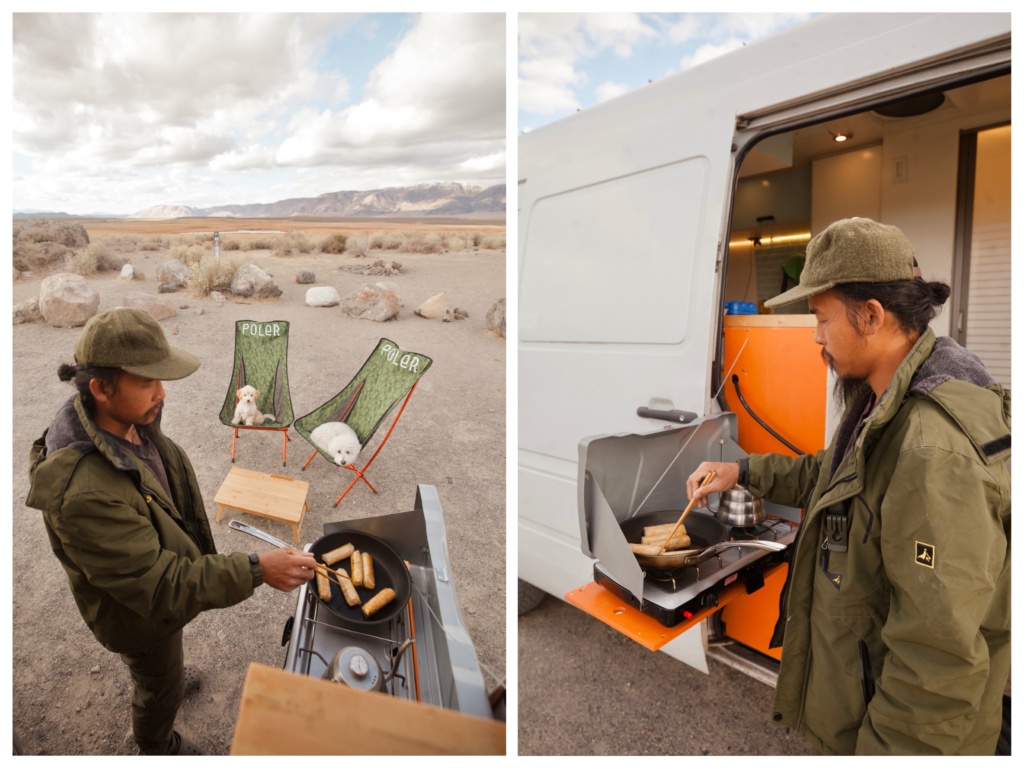 We also love that it comes equipped with side panels that block the wind and allow the stove to operate more efficiently. Perfect for a variety of outdoor social activities whether you're camping, hunting, fishing, or simply want to cook a meal out in the woods.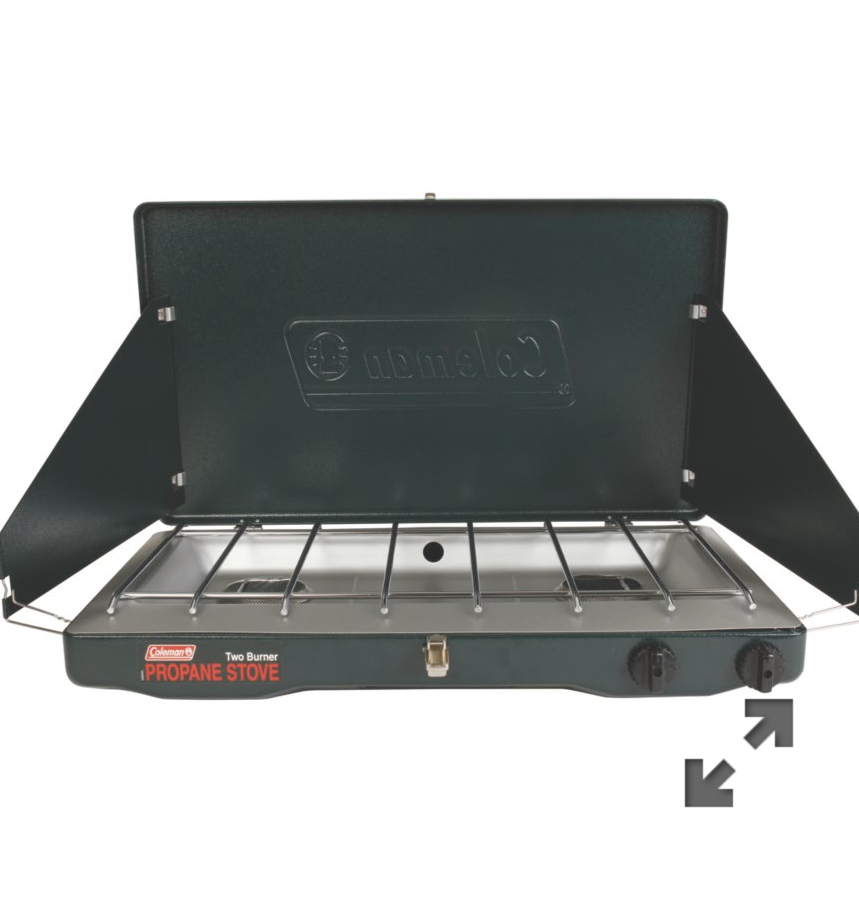 Easy to clean, fuel efficient, and incredibly rugged, it comes as no surprise that this stove from Coleman is one of the most popular on the camping circuit.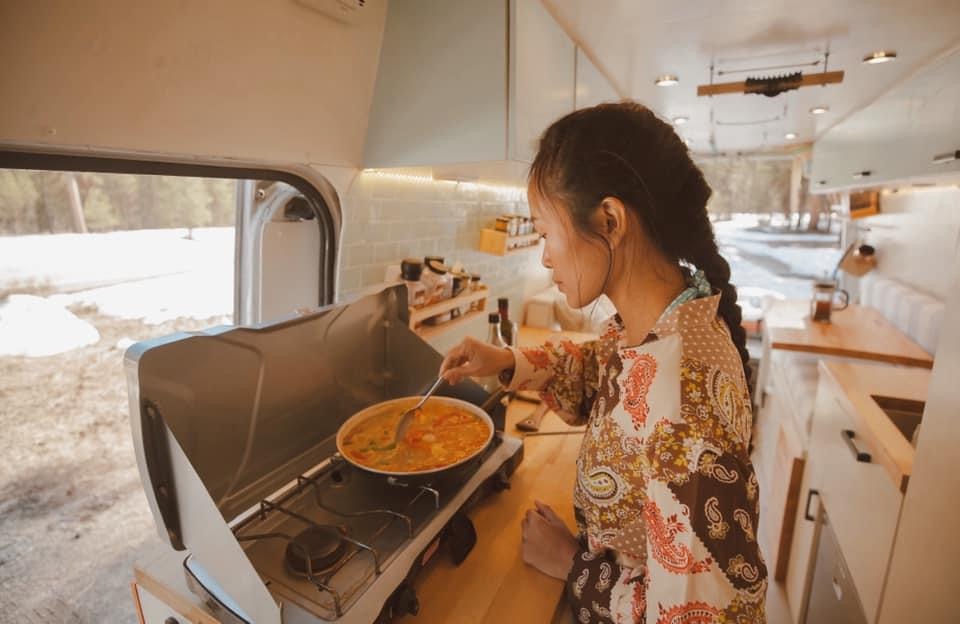 Survivor Water Filter
Water purification is a bit of an obsession of our family. Whether you are planning a backpacking trip or prepping for disaster, clean water is essential. The Survivor Filter is a 3-stage water filter that removes bacteria, protozoa, and other harmful particles from water.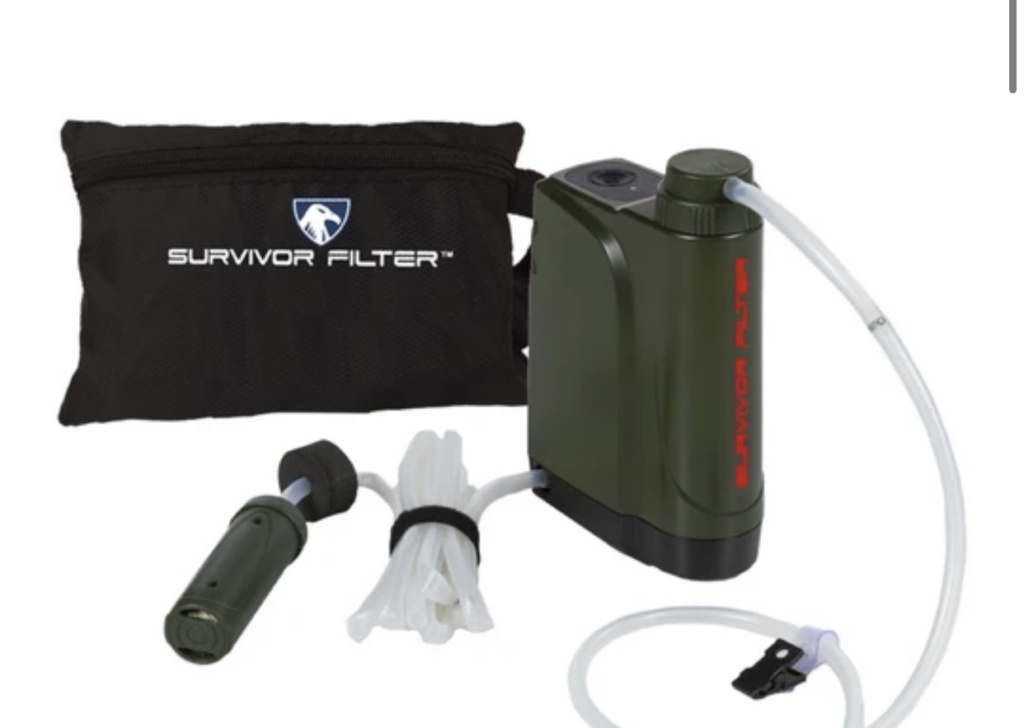 This filter is that of a good quality, durable and compact size. One that will tuck away nicely in a backpack or glove box of a vehicle. The Survivor Filter is made from a high-quality plastic called ABS that feels strong and unlikely to break or crack should you drop it.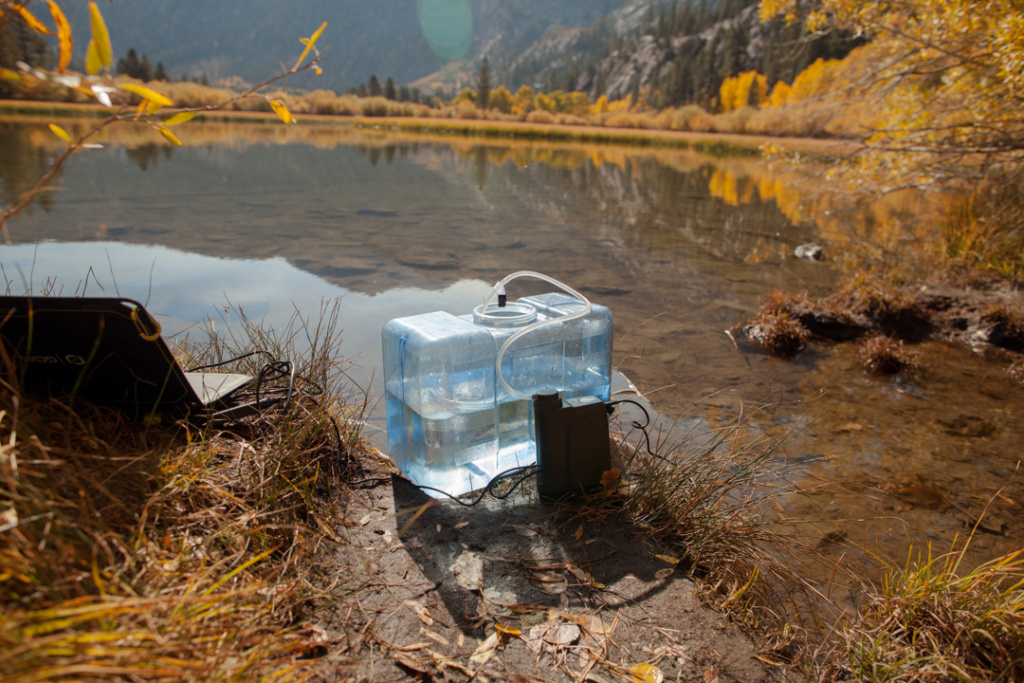 Instead of lugging around large jugs of water on your camping trips, all you have to do is bring this water filter. Just leave it by a nearby creek/river and by the time you finish setting up your camp it will be already filled up with refreshing clean water. What makes a more meaningful holiday camping gift than the gift of purified water?
North Face Camping Clothes
I am sure many of you are familiar with the North Face Brand. They offer all kinds of outdoor products from clothing to gear. The North Face Down Jacket is built for the mountains.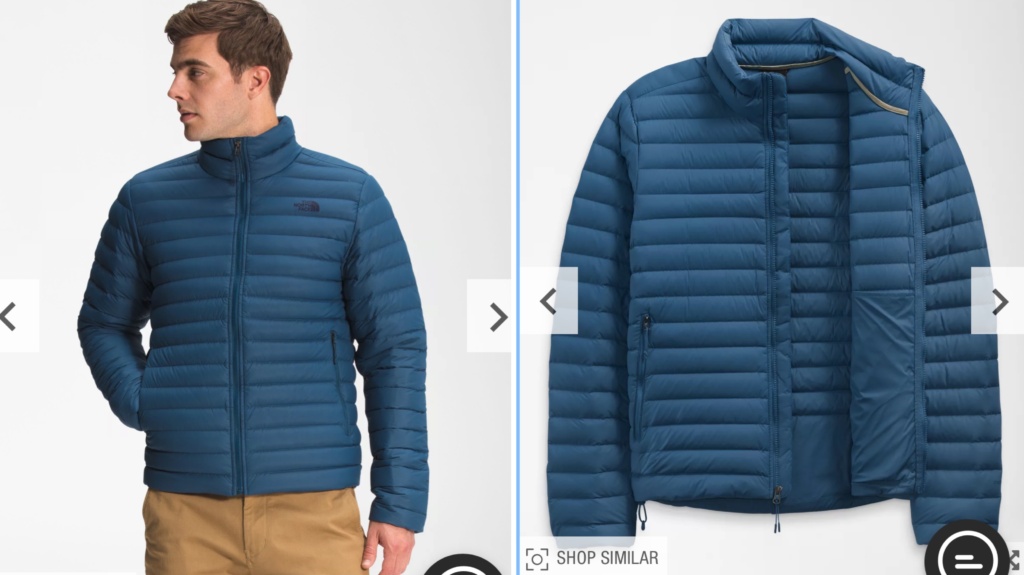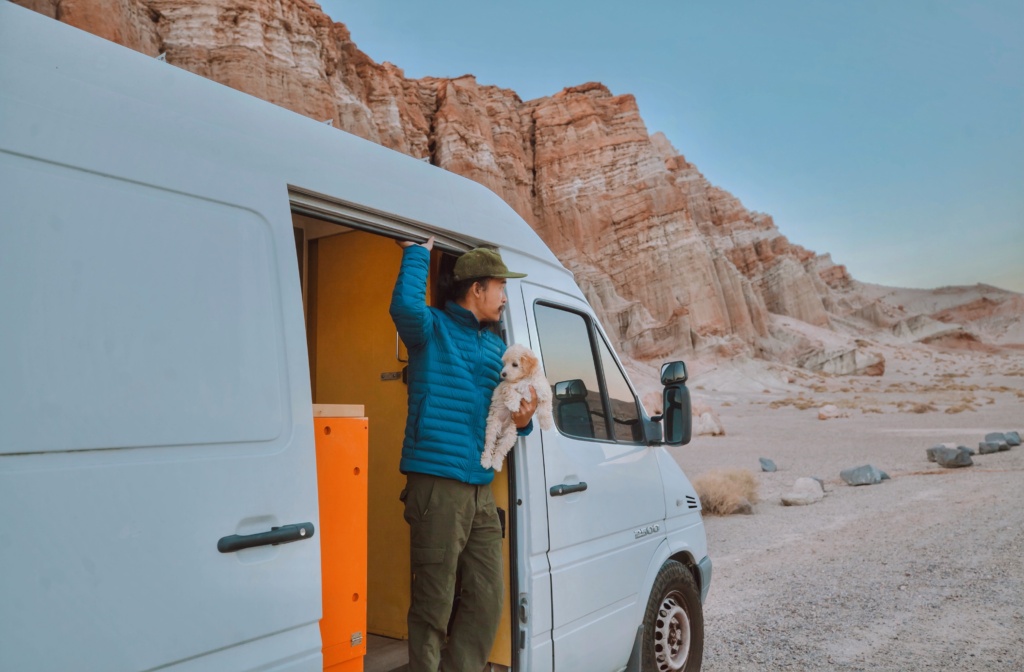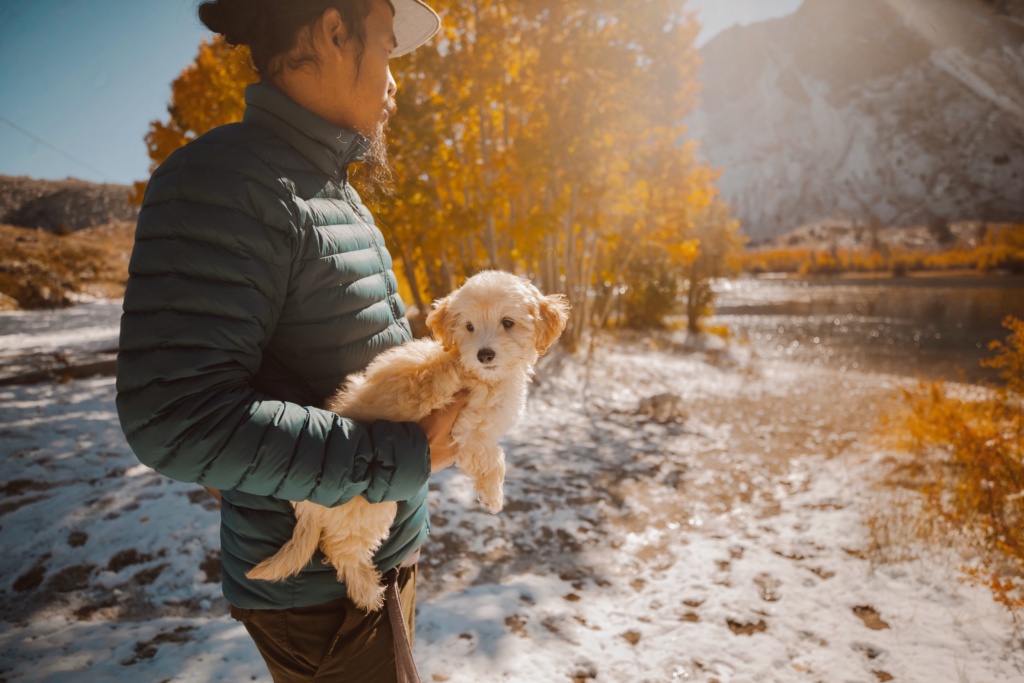 The slim-fit Women's Stretch Down Jacket features lightweight, packable 700-fill down and a water-repellent finish.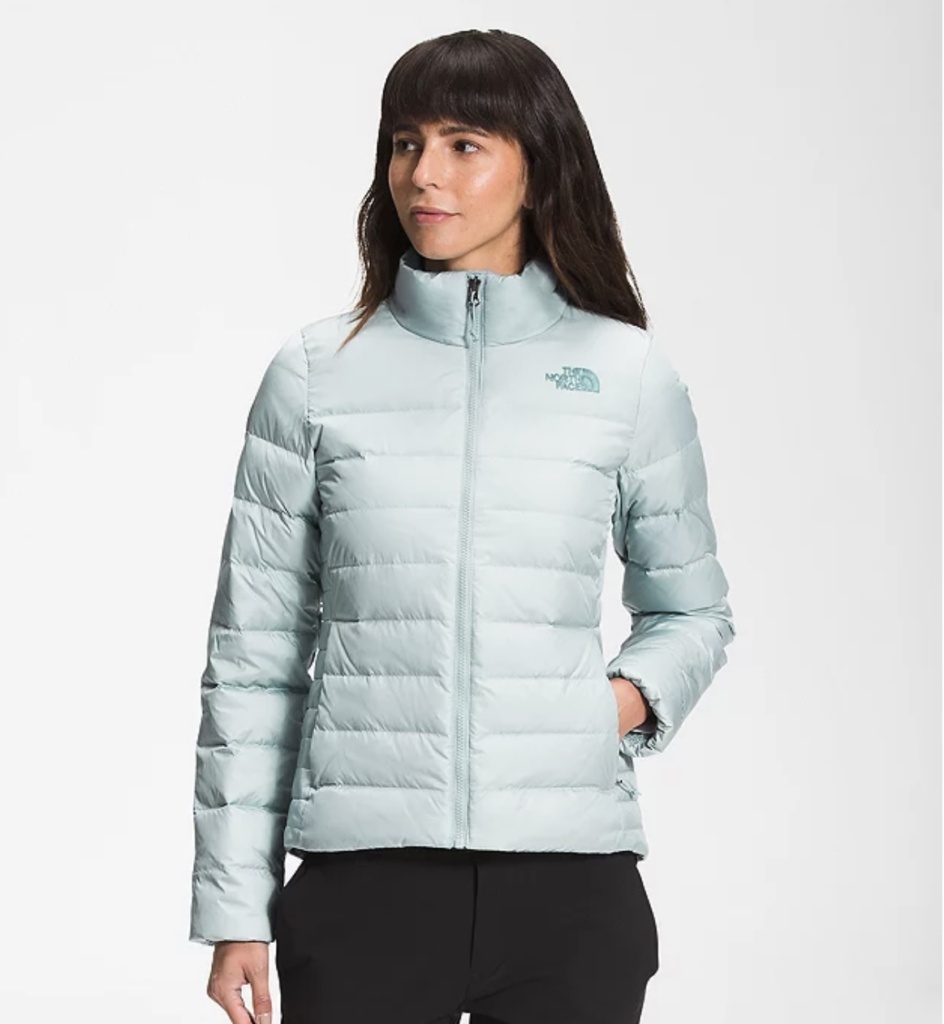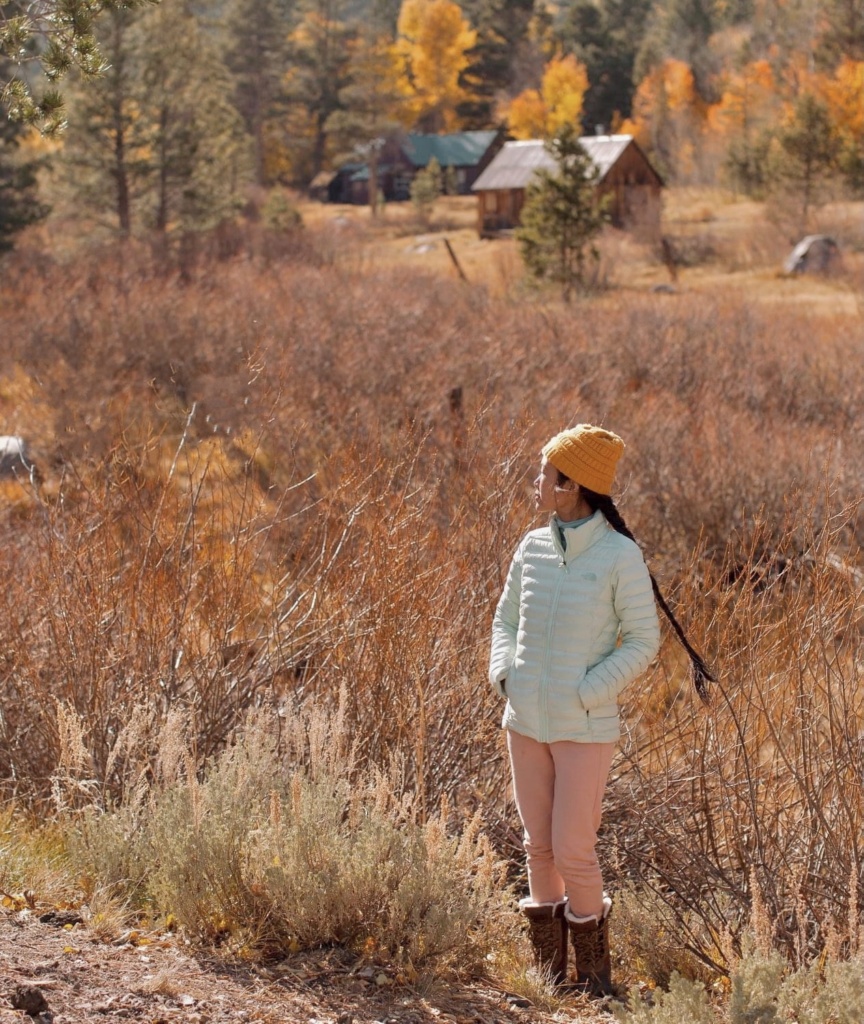 While today's insulated jackets come in a greater variety, with different strengths and weaknesses, it can seem confusing to differentiate between them. One easy metric relevant to any consumer is warmth per dollar—and that's where The North Face Down Jacket shines. It delivers warmth that competes with the best down jackets of the same weight and performance, ideal for many backpackers, climbers, skiers, or anyone spending extended amounts of time in cold conditions.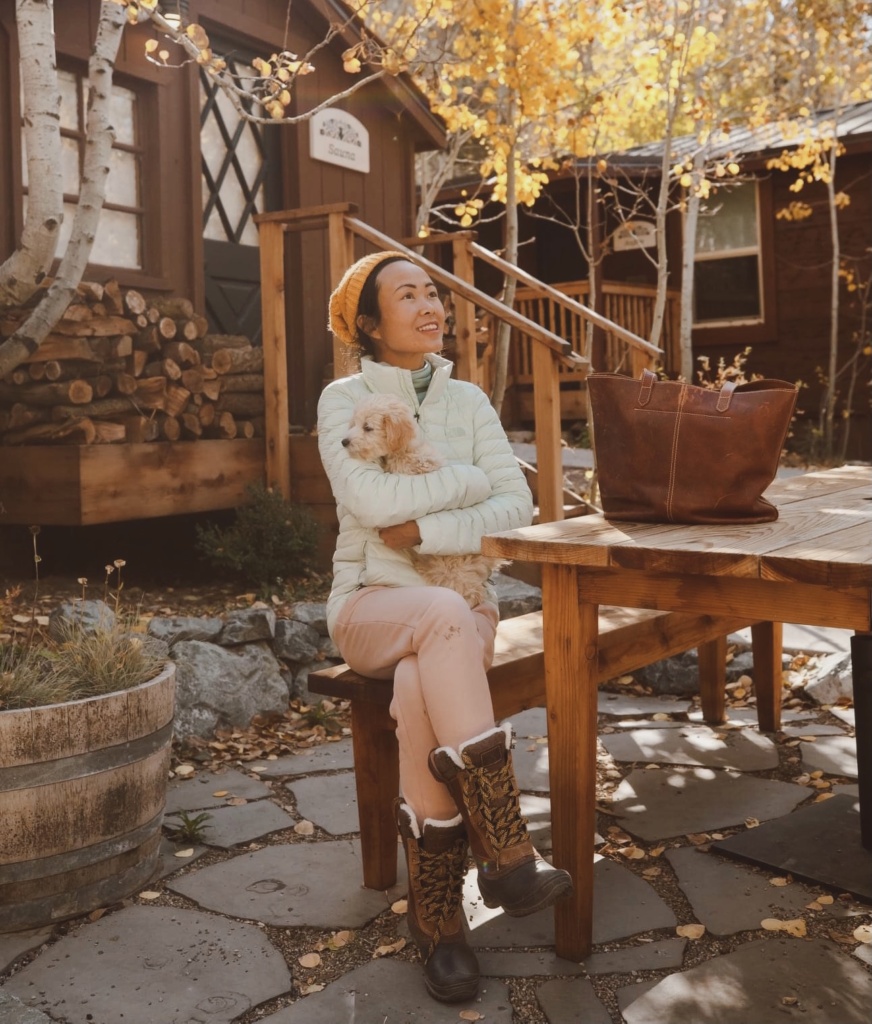 I also love their women snow boots. A modern design of their timeless winter boot, the waterproof Shellista IV Mid WP features premium full-grain leather, ultra-durable nylon and a padded ripstop tongue for extra warmth and comfort.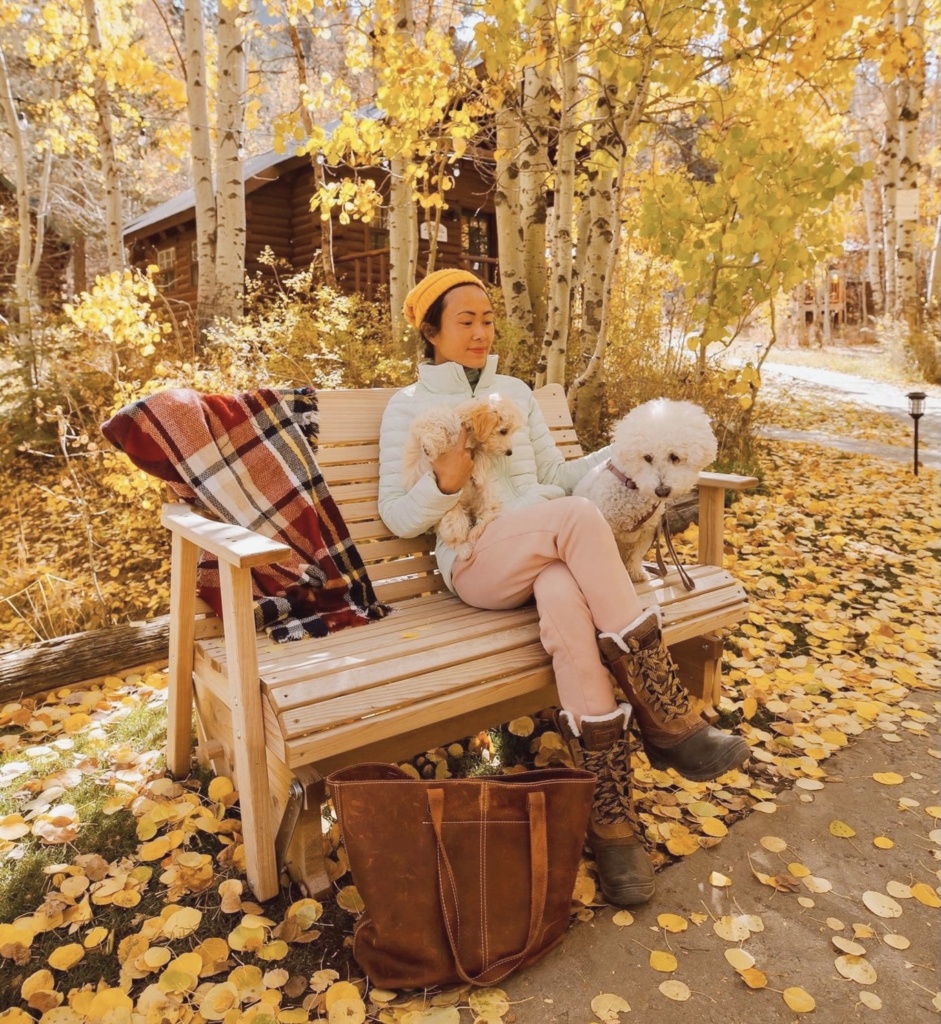 Mega Gear Messenger Bags and Backpacks
Photography is one of the most popular pastimes for vanlifers like us. Therefore, a stylish vintage and durable camera bag makes such a thoughtful holiday gift.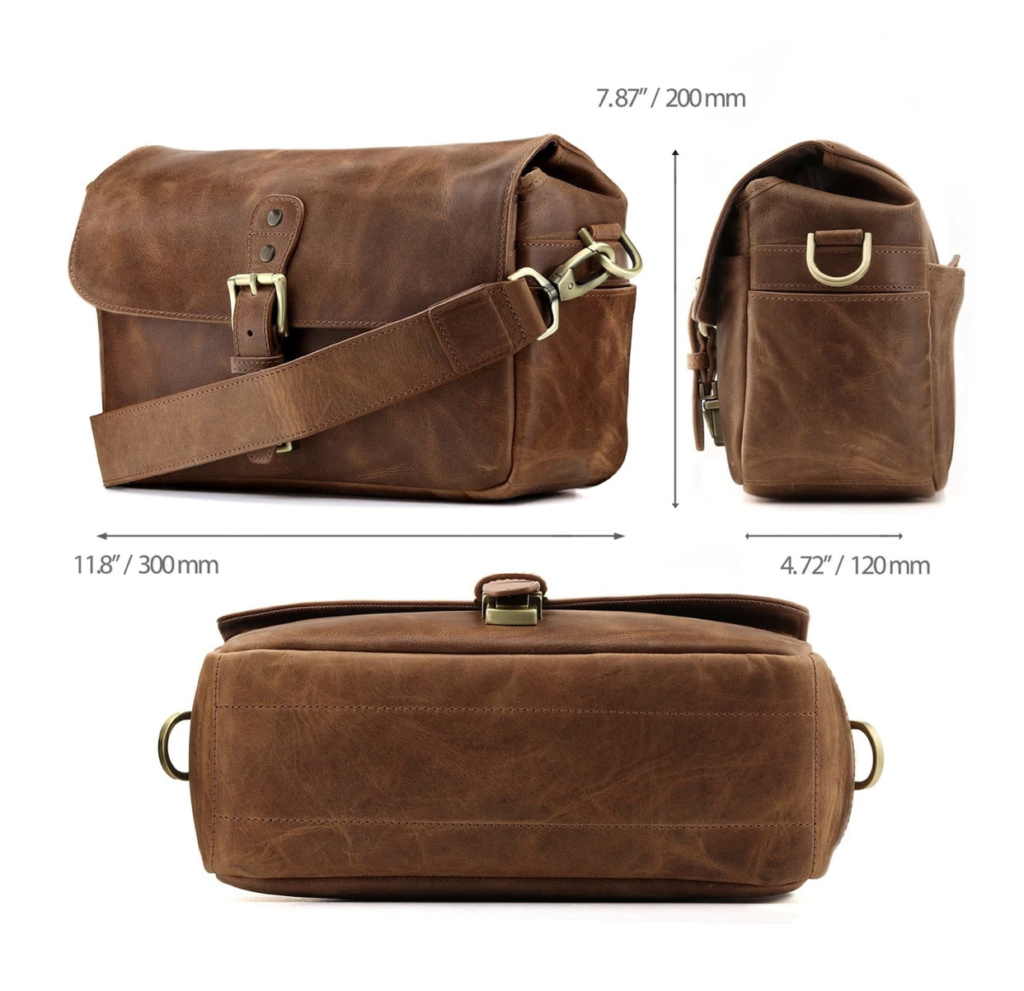 A genuine leather camera bag could help prevent dust mites, fungal attacks, and dry abrasion which are the problems with ordinary camera bags.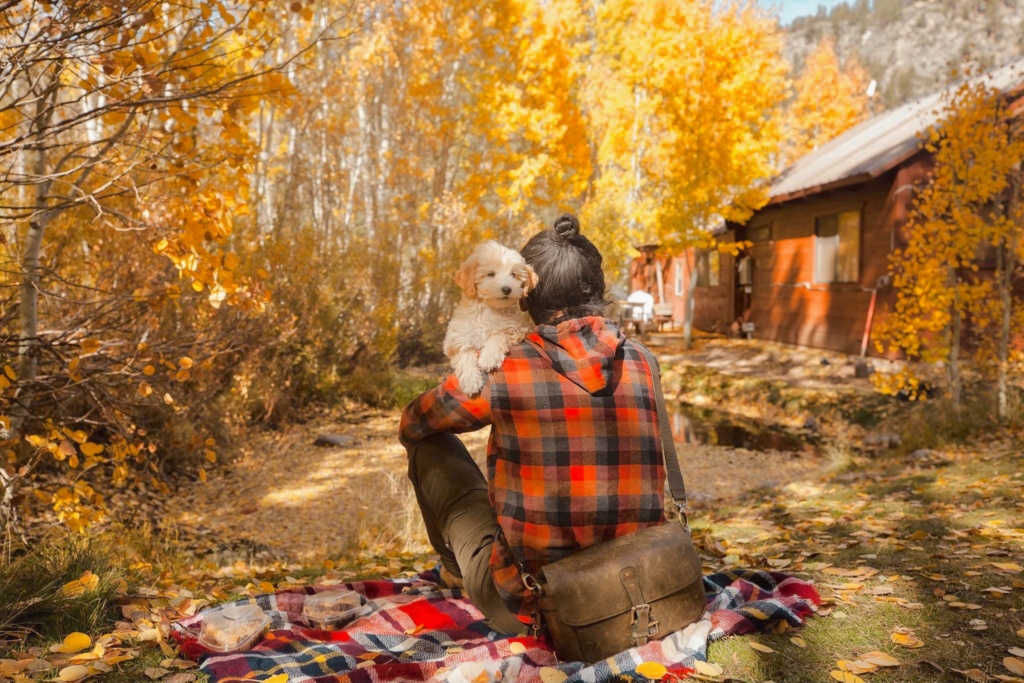 Mega Gear unisex camera messenger bags are made with premium, all-natural, high quality Italian leather for a rich, classic feel. These fashionable, compact camera bags are lined with heavy duty, shock resistant material to better protect your cameras from the occasional drop, bump or accident.
Whether your loved one is a beginner or a seasoned, professional photographer or a traveler, he/she will want these all-purpose, vintage camera bags at their side.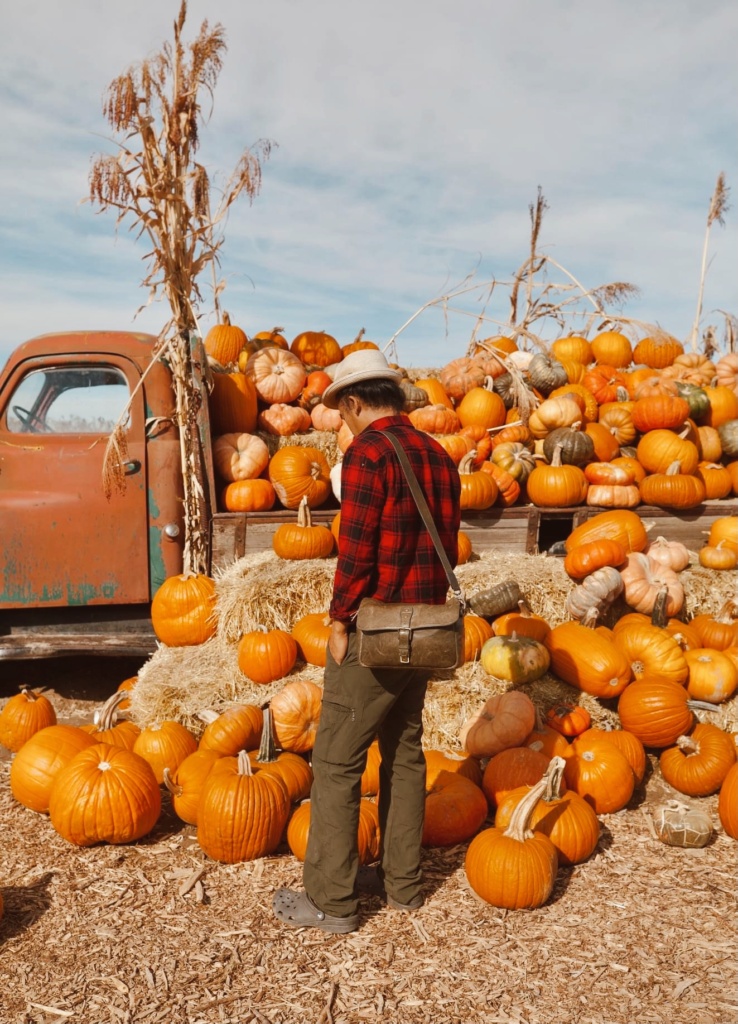 Mega Gear also has a variety of backpack options that give you a rustic and more defined experience when carrying your camera and camping gear around. Their leather backpack features a detachable suede lining that keeps the bag's interior clean and dry even in rough weather, making this bag an ideal choice for hiking and other adventures.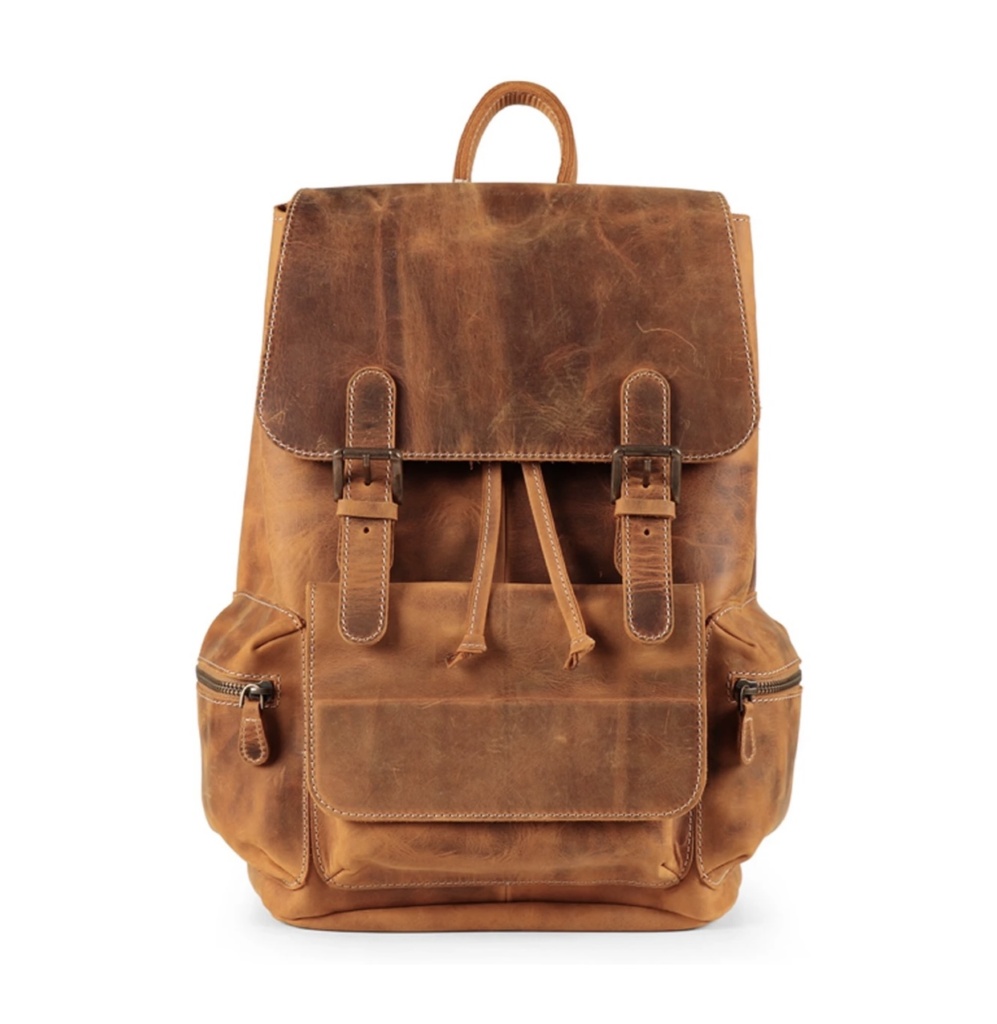 Who said that campers cannot be fashionable?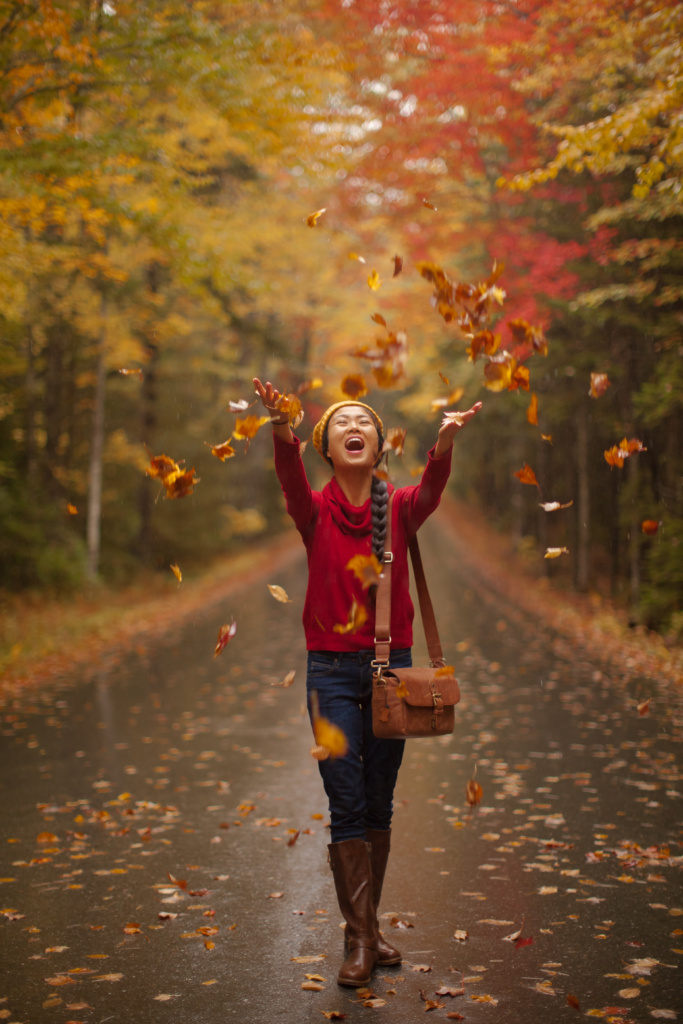 Choosing the best gifts for RV owners, vanlifers, and campers doesn't need to be a challenge! Most outdoorsy people aren't not big on "stuff" in general; they tend to be less consumeristic so you can't just get them any gift from the mall. This means gift buying needs to be more practical and useful since there isn't space for unnecessary clutter. So why not gift them something relating to their favorite passions: travel and outdoor?
Happy Shopping! Don't forget about yourself either- why not treat yourself with some new gear?