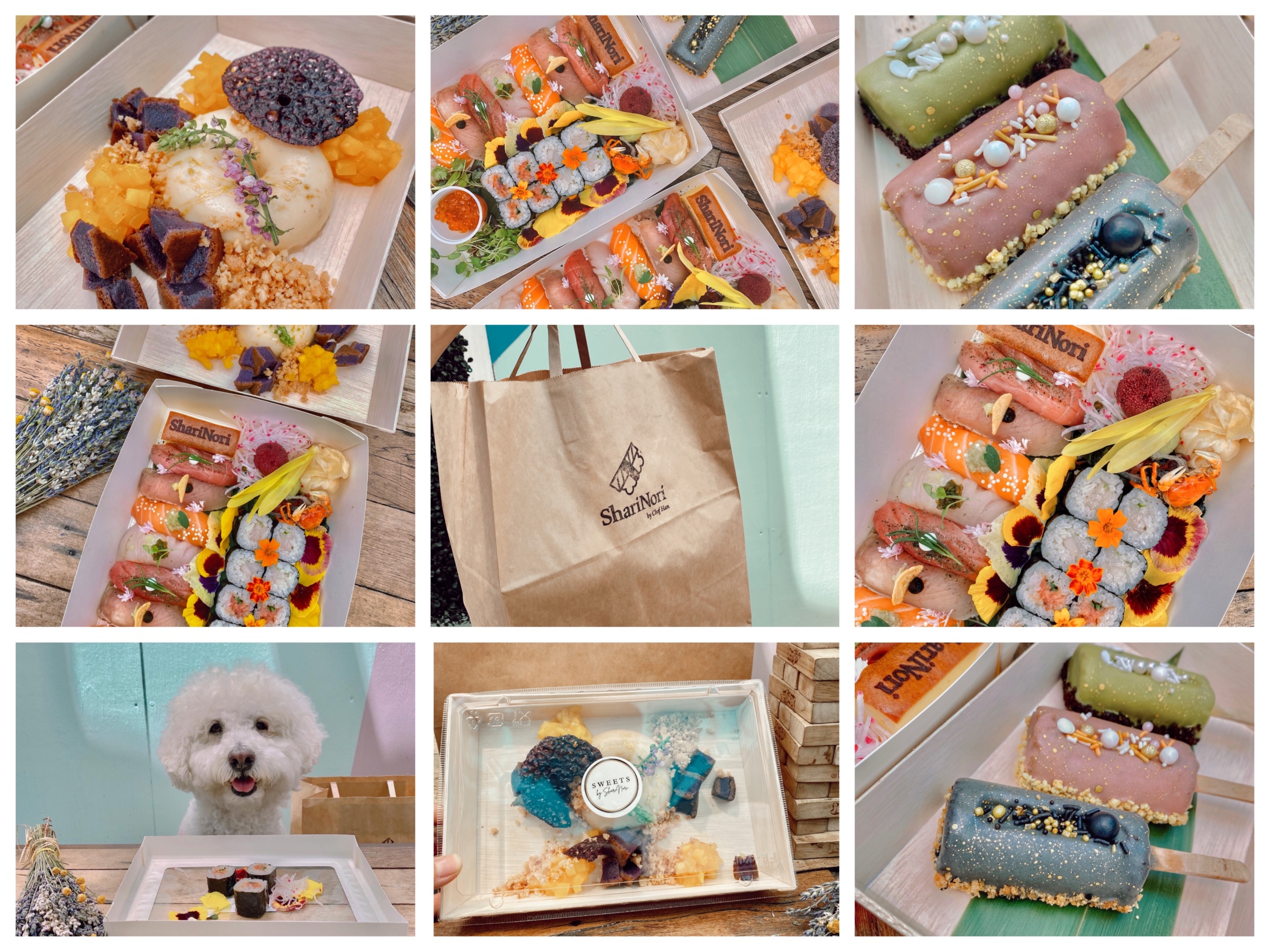 ShariNori by Chef Han Premium Sushi Boxes Review
As Derek has been working non-stop to finish the campervan before the end of July, I decided to surprise him with a little picnic with ShariNori by Chef Han's Omakase Sushi Boxes and Desserts. I first found ShariNori on Instagram and have been following them for awhile before I finally decided to try it out. And despite already having pretty high expectations based on everything I was seeing on social – the food somehow still managed to blow me away.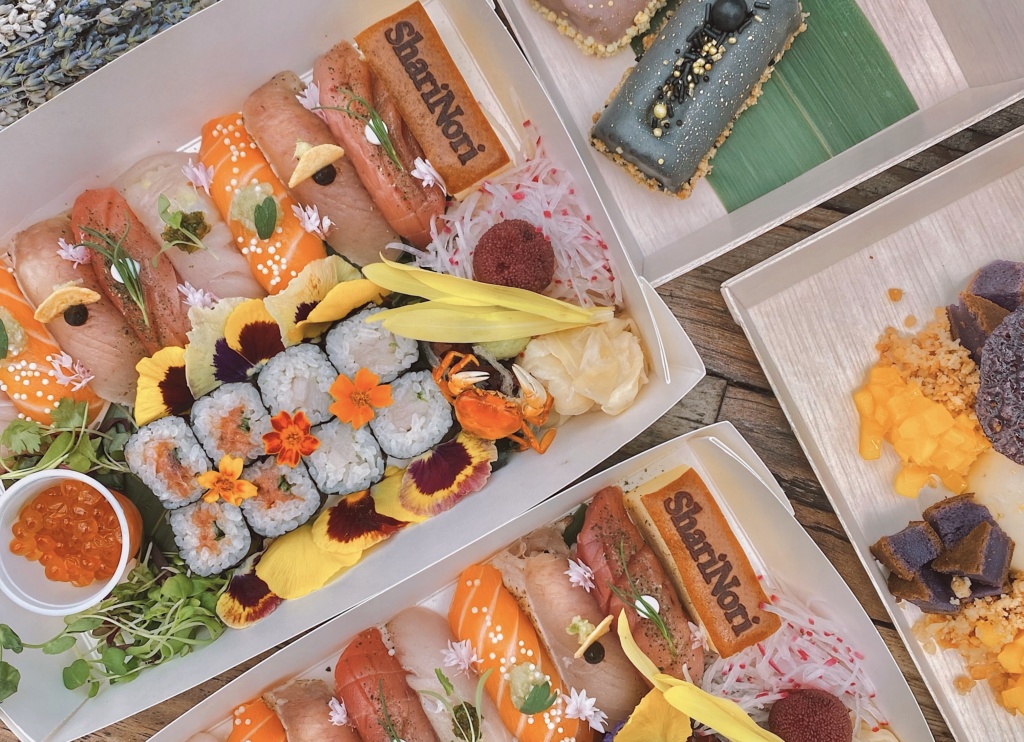 I know Derek has craved for sushi in the past few days so I told him we were gonna go out for some sushi for today's lunch. He had no idea what he's in for. He must have thought that we were just going to a nearby Japanese restaurant. I gave him the address and when we arrived at the 4th Street Market, I told him to find an outdoor seating as I sneaked inside to a hidden orange door where ShariNori by Chef Han's kitchen is located. I rang the kitchen's bell and someone opened the door, asked for my info and handed me my order. For ShariNori, not only I enjoyed the cuisine, but the whole ordering process was also quite an experience.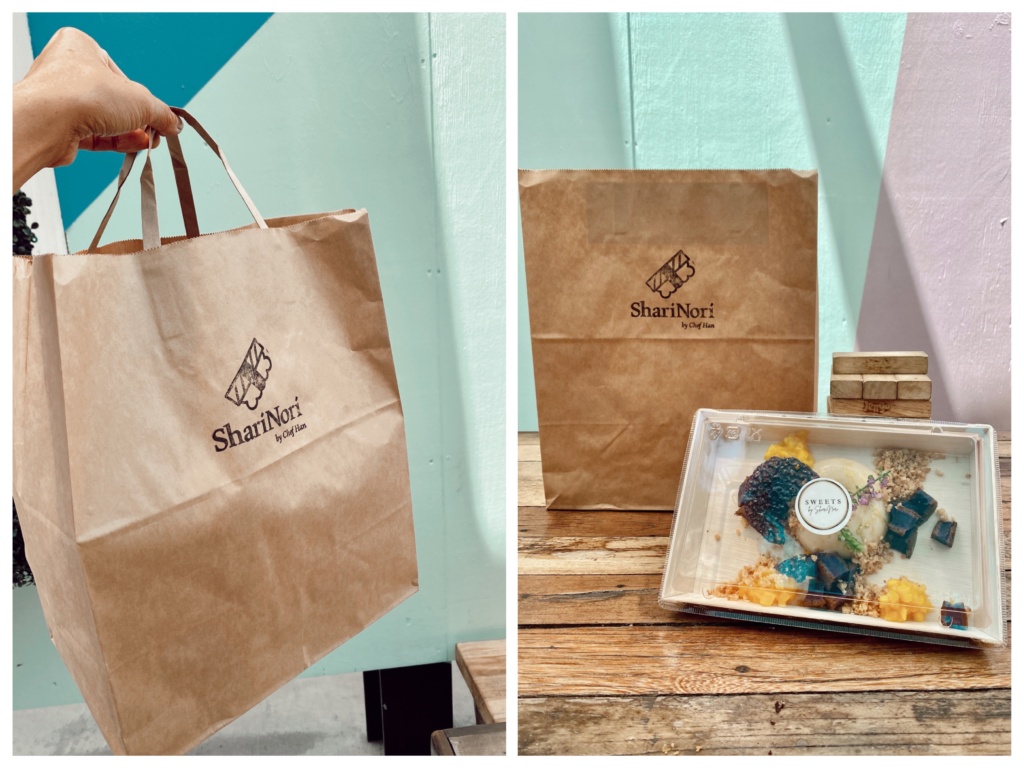 I had pre ordered 2 Signature Omakase Boxes, mini cakesicless, and Ube cake the night before and Chef Han gave me step-by-step instructions how to pick up my order (oooh….and my husband had no idea how special his lunch will be!). I found Derek and Chloe sitting comfortably at the table expecting the usual sushi/sashimi order from a typical sushi restaurant. And when I opened the boxes, he was in awe!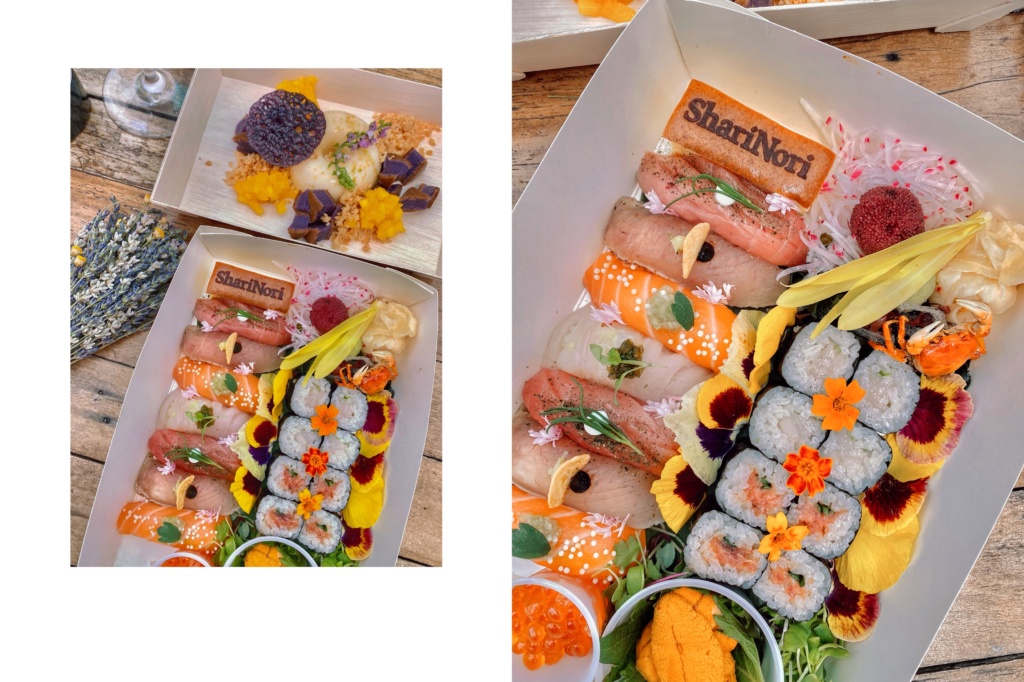 ShariNori is not just a restaurant – it's an experience. Your eyes can't help but be captivated by the artworks that the chef is crafting. The visual factor is out of this world; everything was aesthetically pleasing.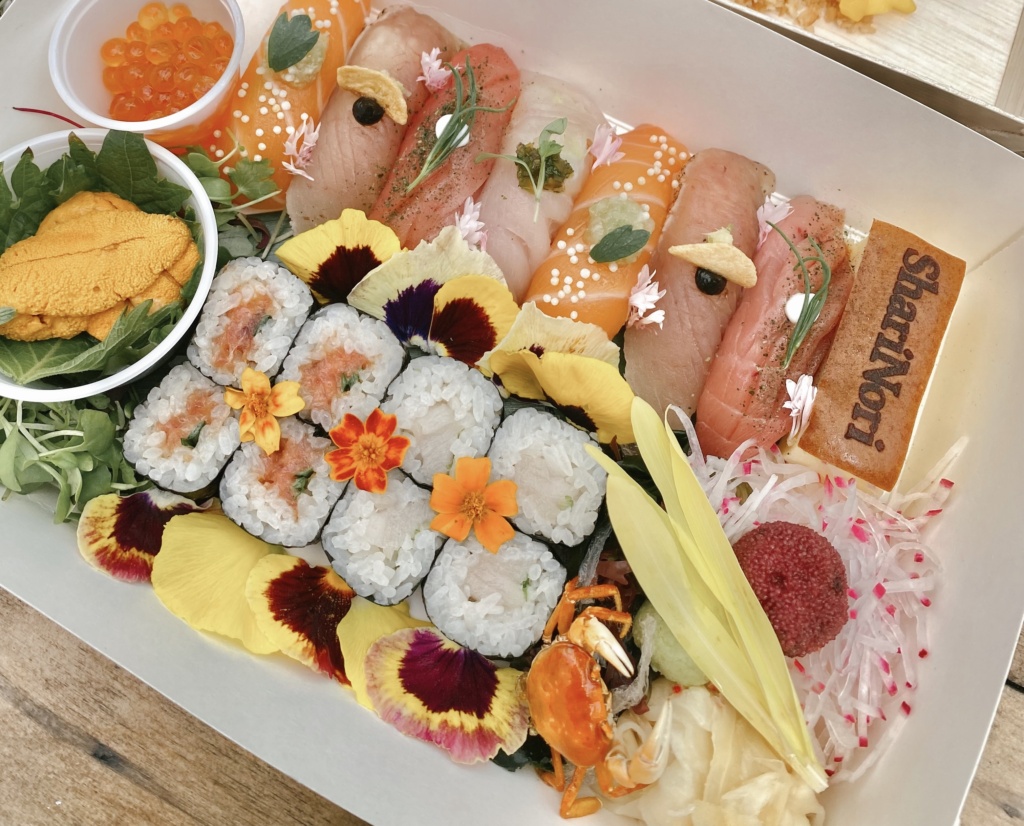 Even if you are not that type of person, you can't help but snap a picture of what looks like an edible painting. But the WOW factor here is not the presentation, but the TASTE. Everything tastes way better than it looks! Their signature omakase sushi box ($47) comes with 8 pieces of sushi, 8 pieces of cut roll, and one piece of atsuyaki tamago. Each sushi piece was garnished with either edible flower or some types of decoratives.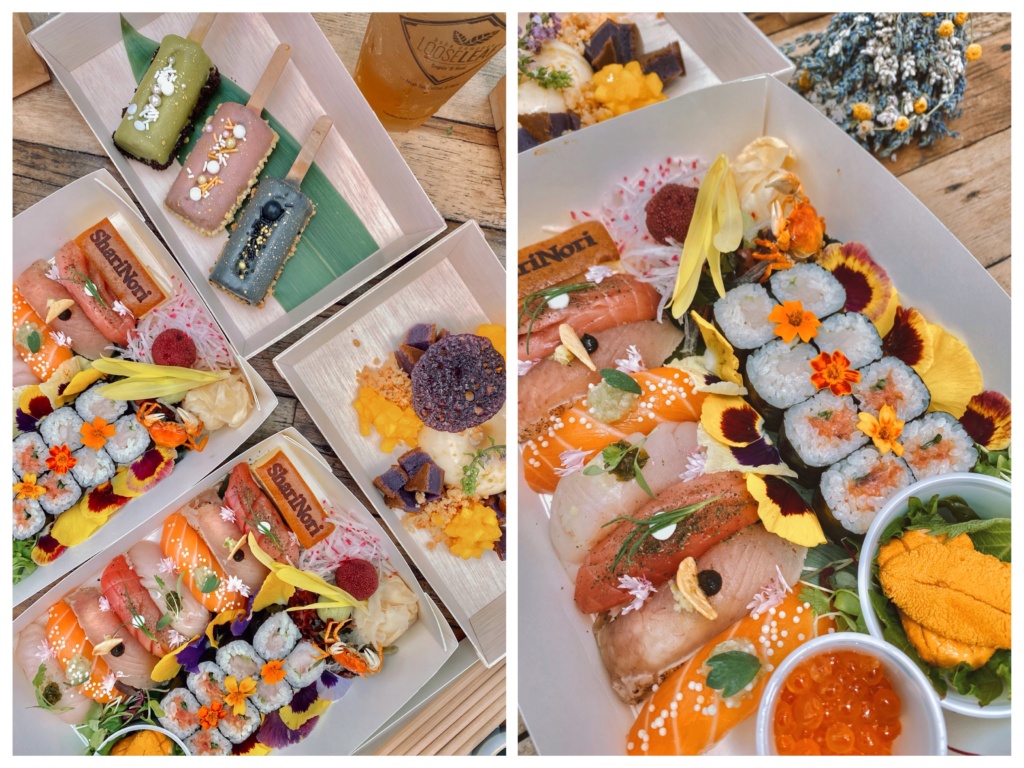 The atsuyaki tamago was different from your typical atsuyaki tamago. It was soft and fluffy like a sponge cake.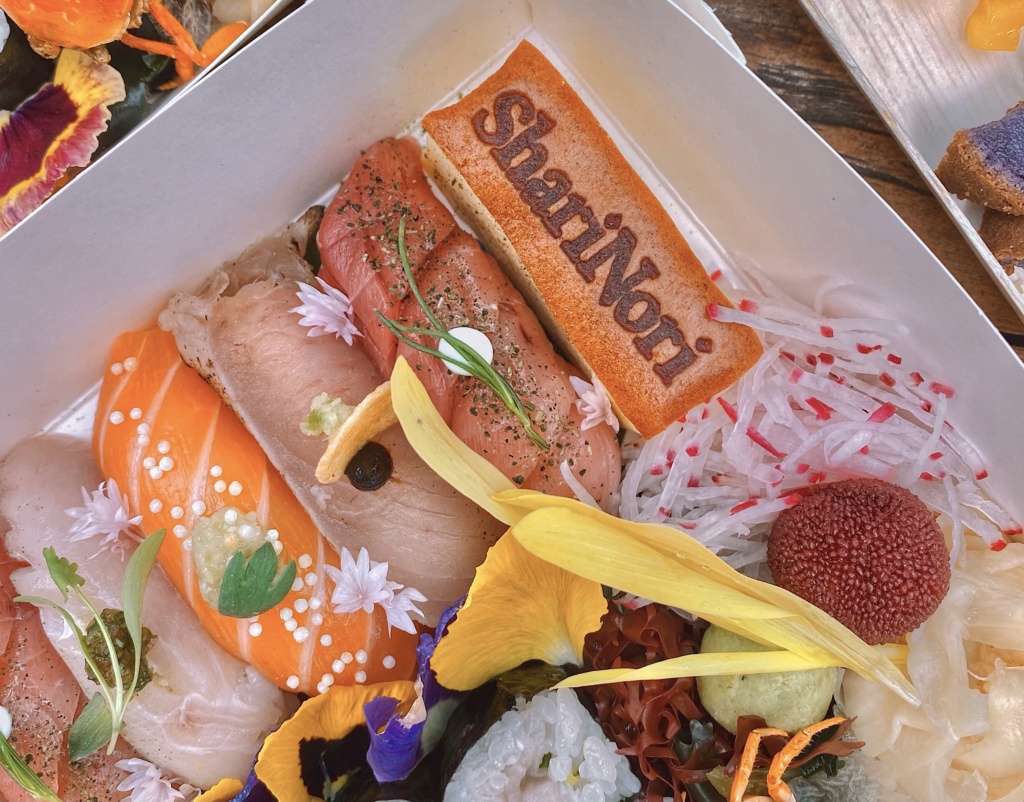 Each piece was garnished perfectly and every bite was perfection. The fish was exceptional, fresh, and creamy. Each piece melted like butter in my mouth. And all the little ingredients/toppings on each nigiri/sashimi added an amazing layer of texture/flavor that just elevated the whole eating experience.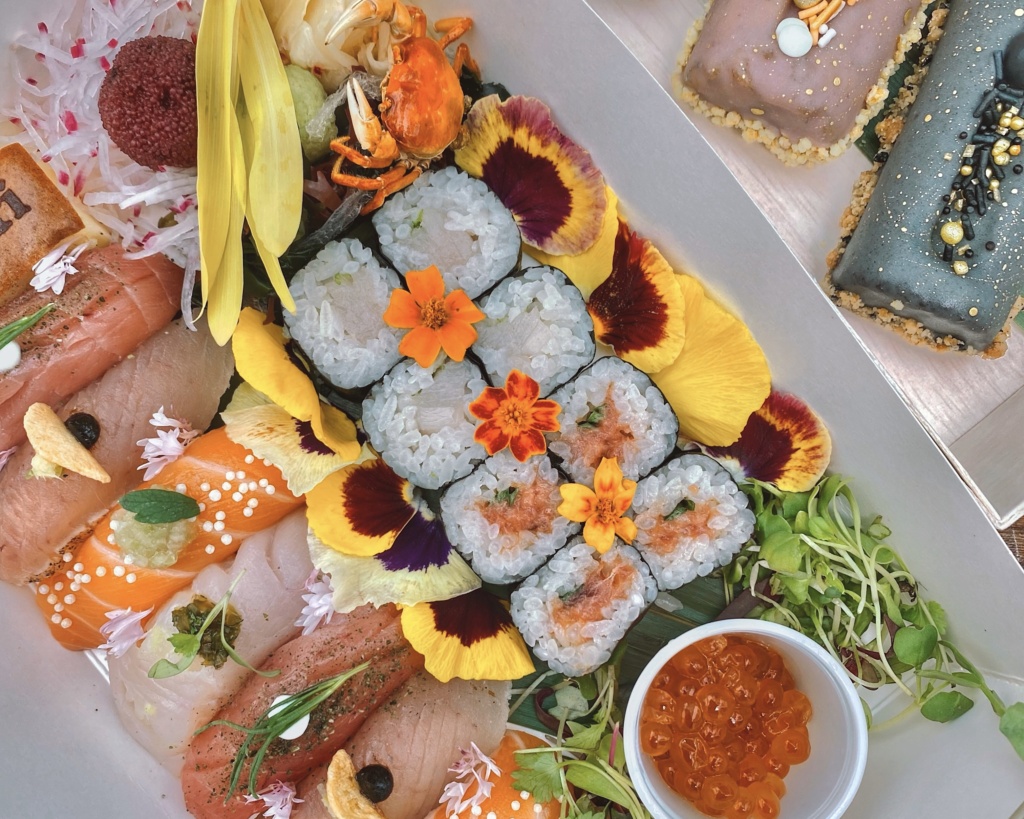 An outstanding and exceptional Omakase experience as Derek was still in his "vanbuilder" clothes and there was still sawdust in his hair really says that it doesn't require a fancy setup or fancy clothes to enjoy food arts by true artists.
Their desserts were right on point, not too sweet. We ordered their mini cakesicles box. They have 3 flavors: black sesame, raspberry wasabi crumble, and Yuzu matcha. Since I wanted to try them all, I ordered their combo box of 3 cute mini cakesicles for $15 (or you can choose your favorite flavor for $4.75/regular piece).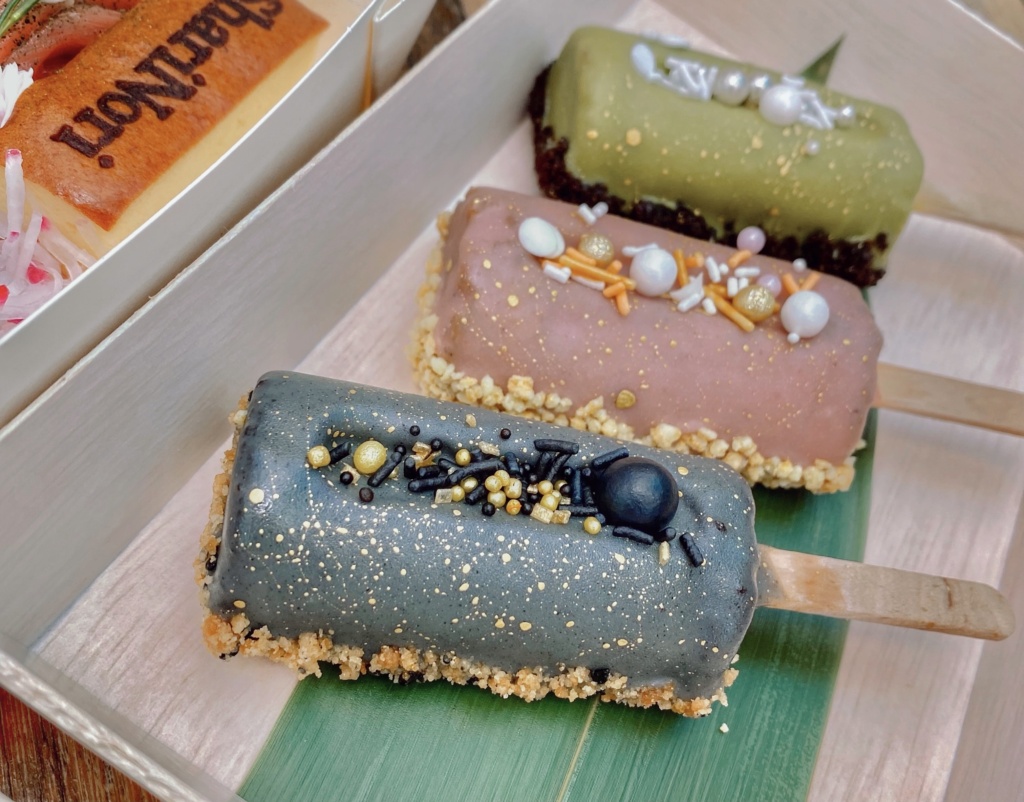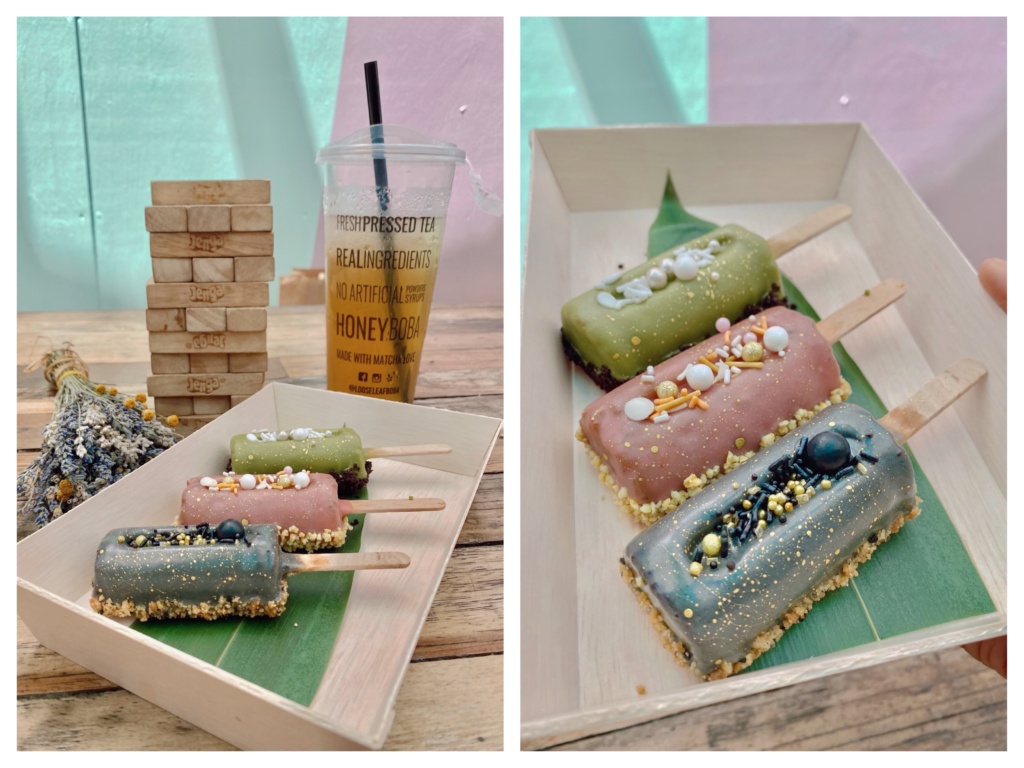 We also ordered their UBE dessert. It's heavenly delicious with coconut custard and jasmine glaze on UBE Mochi Cake with mango compote and coconut crumble. The cake texture was creamy, buttery, and smooth.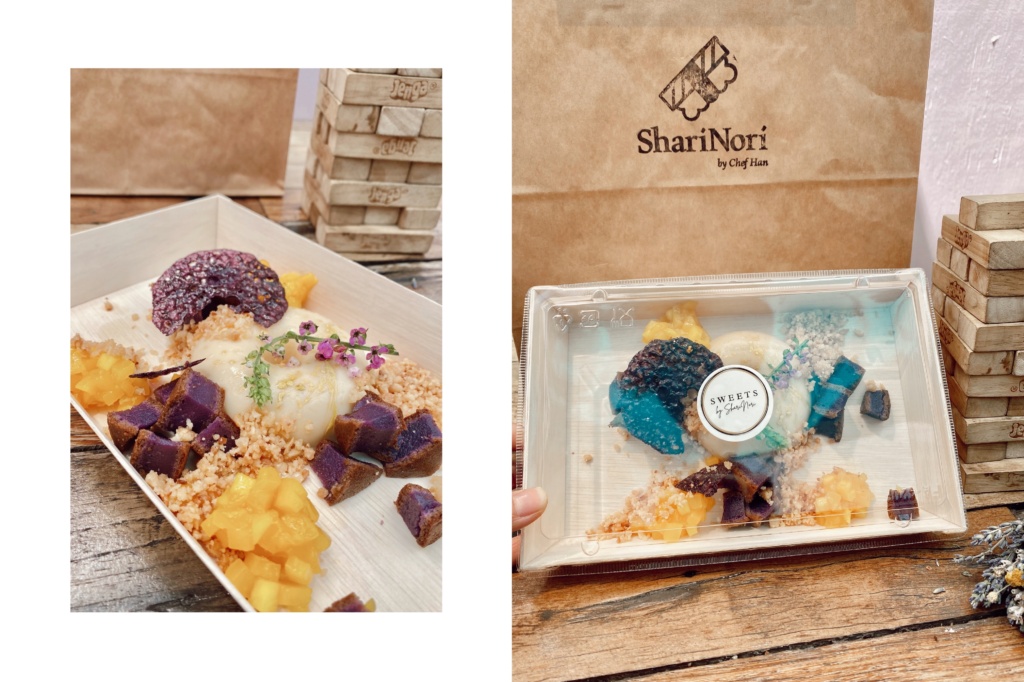 Our whole lunch looked like a colorful painting and Chloe got to enjoy this outdoor Omakase experience with us too. You can tell the chef spends a lot of time garnishing each piece and going the extra mile to make the packaging presentable (definitely fit the price tag). Aesthetically pleasing and mouth watering – that sums up our first experience with ShariNori.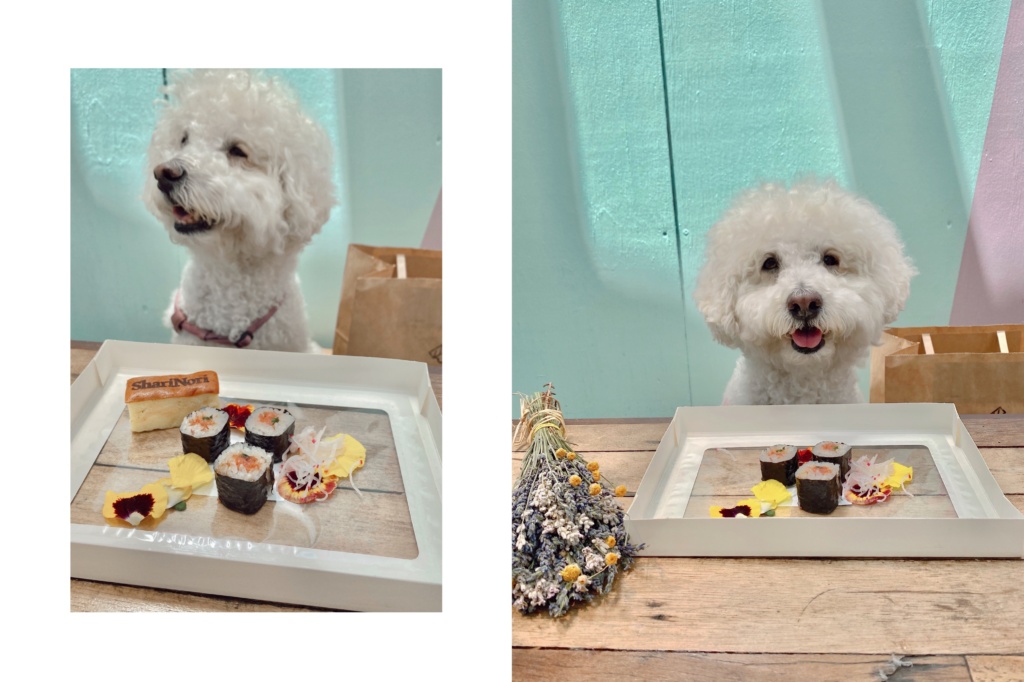 We would definitely love to come back someday and try their other options.