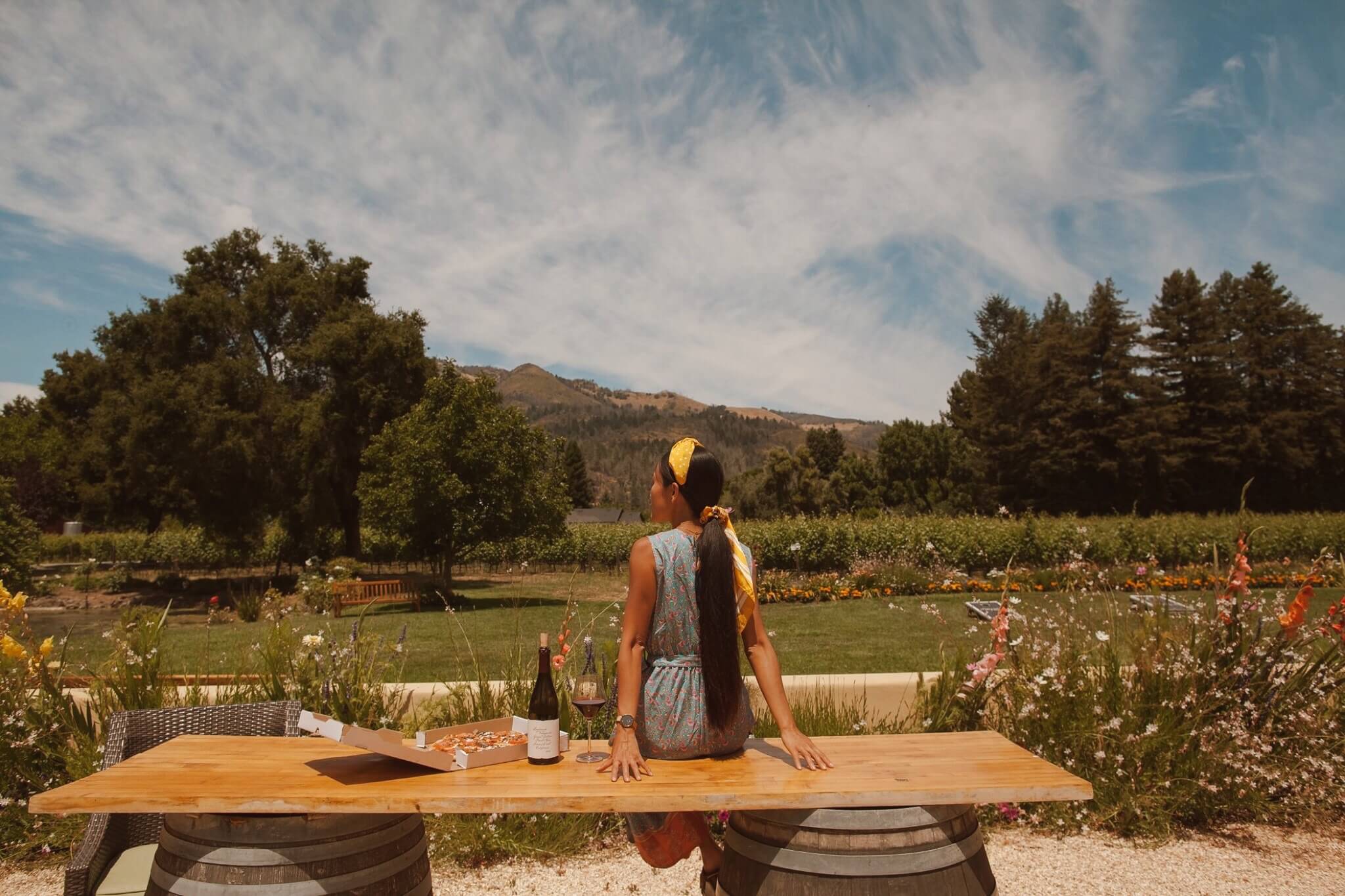 Visit Beautiful Landmark Vineyards in Sonoma Valley
***Thank you to Landmark Vineyards for kindly sponsoring this post. All opinions are 100% honest & completely my own.
Summer is here! It's that magical time of year when being outside feels like a dream. What better way to enjoy a beautiful day outside than with a wine country picnic? A delicious picnic lunch and a glass of wine in a beautiful vineyard setting are one of life's greatest pleasures. My husband and I celebrated the first week of summer in Sonoma Valley with Landmark Vineyards. You may remember that I featured their wine in some of my events last year (read my review of their wines here). So I was super excited when Landmark Vineyards invited us to visit their winery in Sonoma to taste test a range of their famous Pinot Noirs and Chardonnays.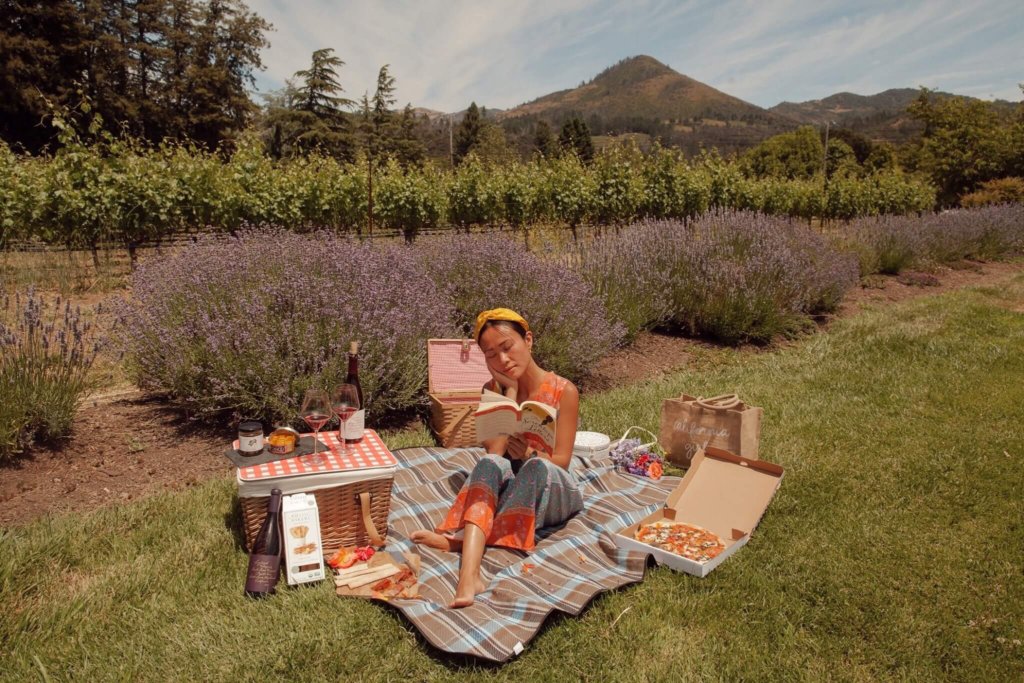 Our wine country holiday started out wonderfully with flying in a luxury private jet. The drive from LA to Sonoma would be pretty brutal and that would greatly diminish our wine tasting experience. Now you can see why I was so excited that Landmark Vineyards had arranged a private jet for me and my husband to fly into Sonoma under an hour. We arrived 15 minutes before our flight and just hopped on board. No long security lines!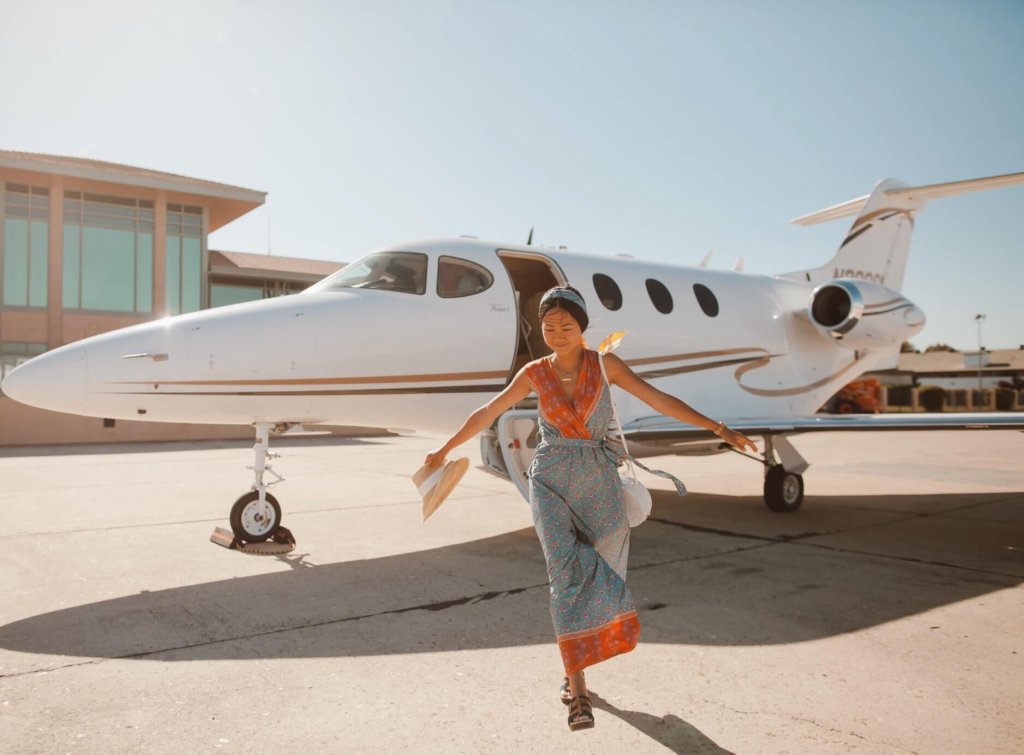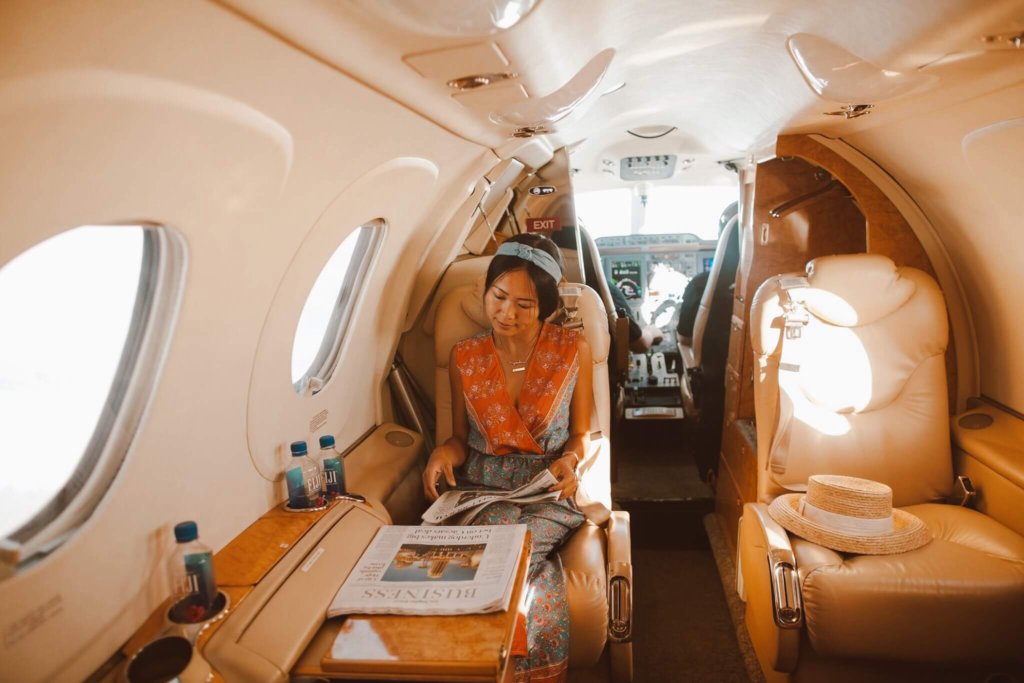 As our car rolled through the Landmark Vineyards gate, it felt like we were pulling into a friend's home for a party. It's very charming, and very Californian. Located at the base of Sugarloaf Ridge and surrounded by estate vineyards and amazing views of the Mayacamas Mountains, Landmark Vineyards captures the historic beauty of Sonoma. Since 1974, Landmark has been dedicated to producing handcrafted, ultra-premium Chardonnay and Pinot Noir sourcing grapes from California's finest wine growing regions.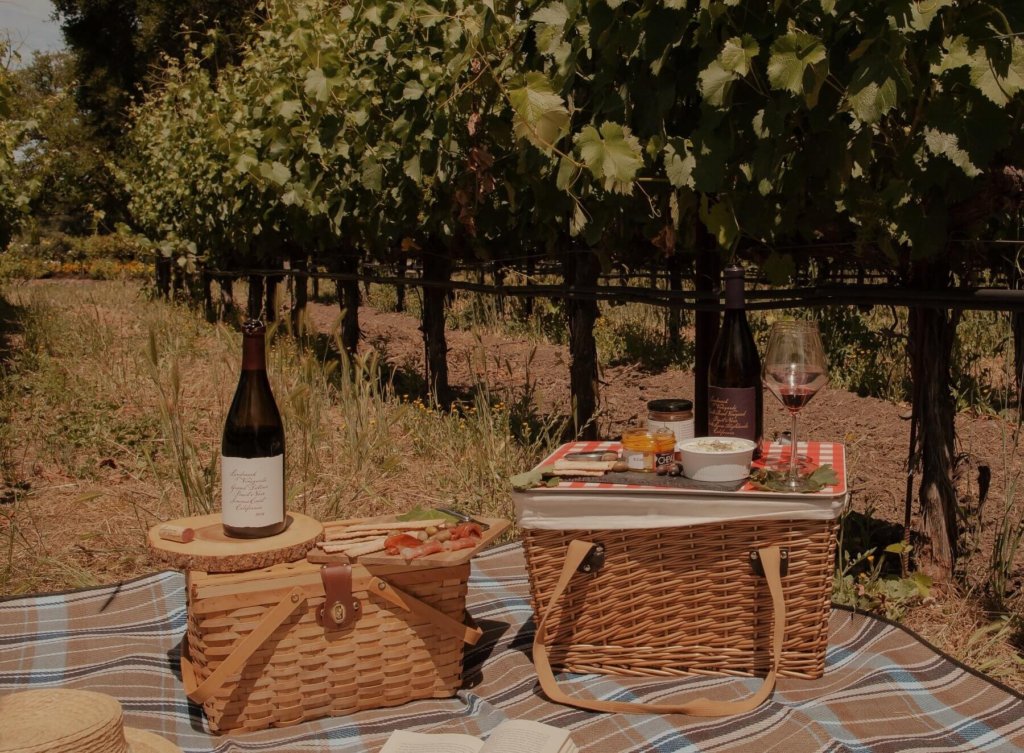 Inside the tasting room, my husband and I were greeted by their friendly and knowledgeable staff who poured us some of the best Chardonnay and Pinot in the valley! I have to say that beyond anything, what I will remember most of our day at Landmark is the staff's enthusiasm and warmth. I noticed how infectious their smiles were to everyone who visited!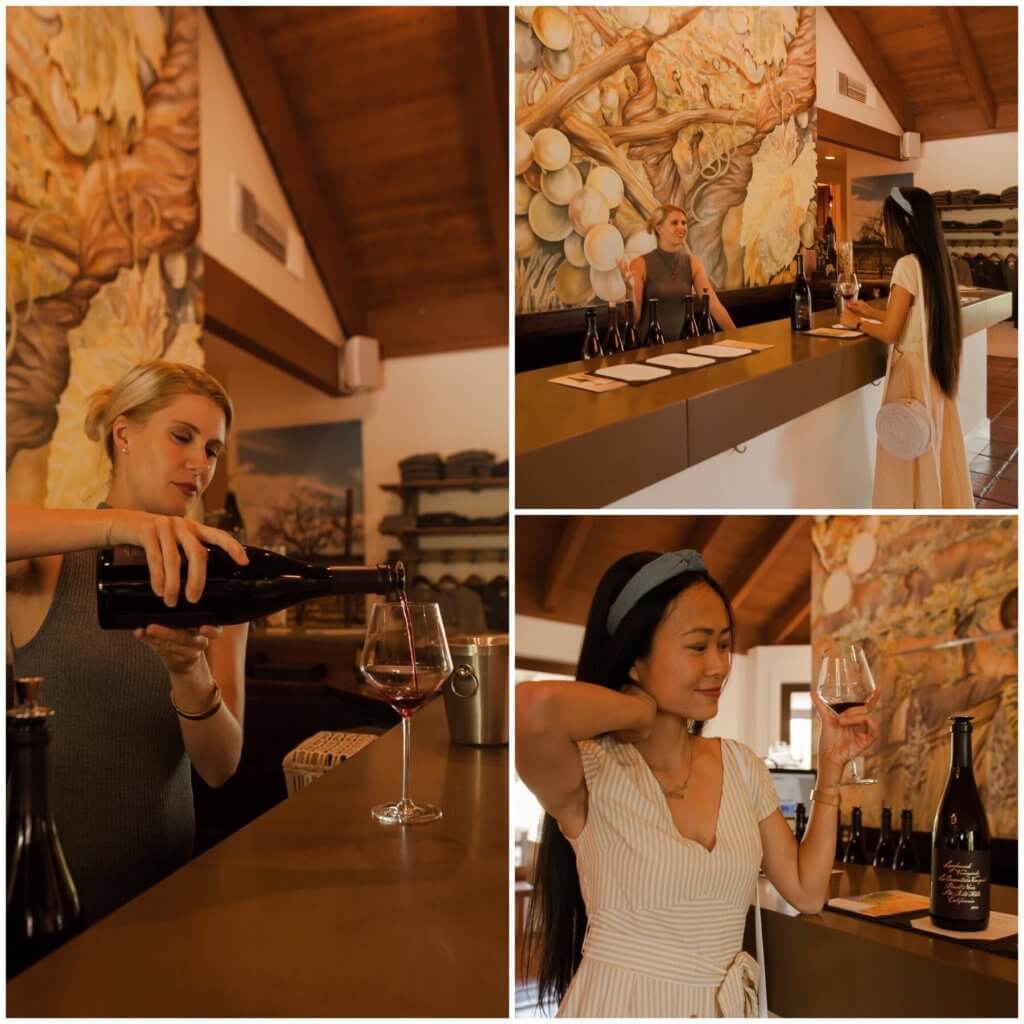 After a walk through their vineyard and speaking with one of the tasting specialists, we learned so much about the company's dedication to quality!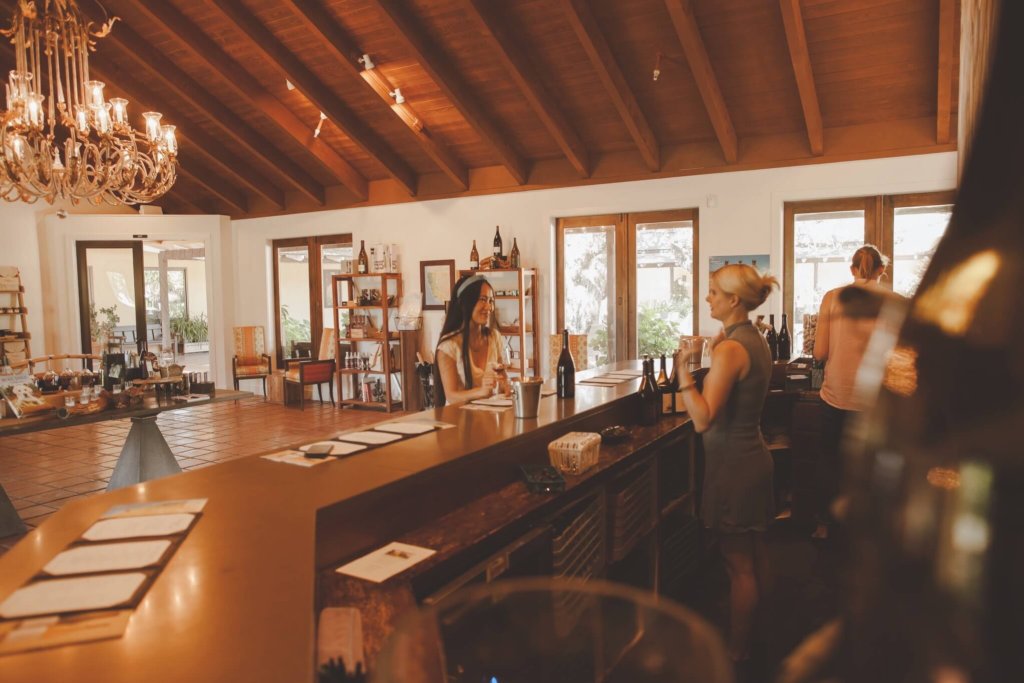 Here's a look at the wines we tasted…
2015 Rodgers Creek Chardonnay
2015 Lorenzo Chardonnay
2016 Sangiacomo Chardonnay
2016 La Encantada Pinot Noir
2016 Grand Detour Pinot Noir
2017 Escolle Road Pinot Noir
My favorite was Landmark's Grand Detour. It was fantastic and rich with dried herbs, cherry, raspberry and oak on the nose. Palate has nice depth with raspberry and black cherry. If you like a rich and full-bodied but balanced California Pinot, this is the one for you.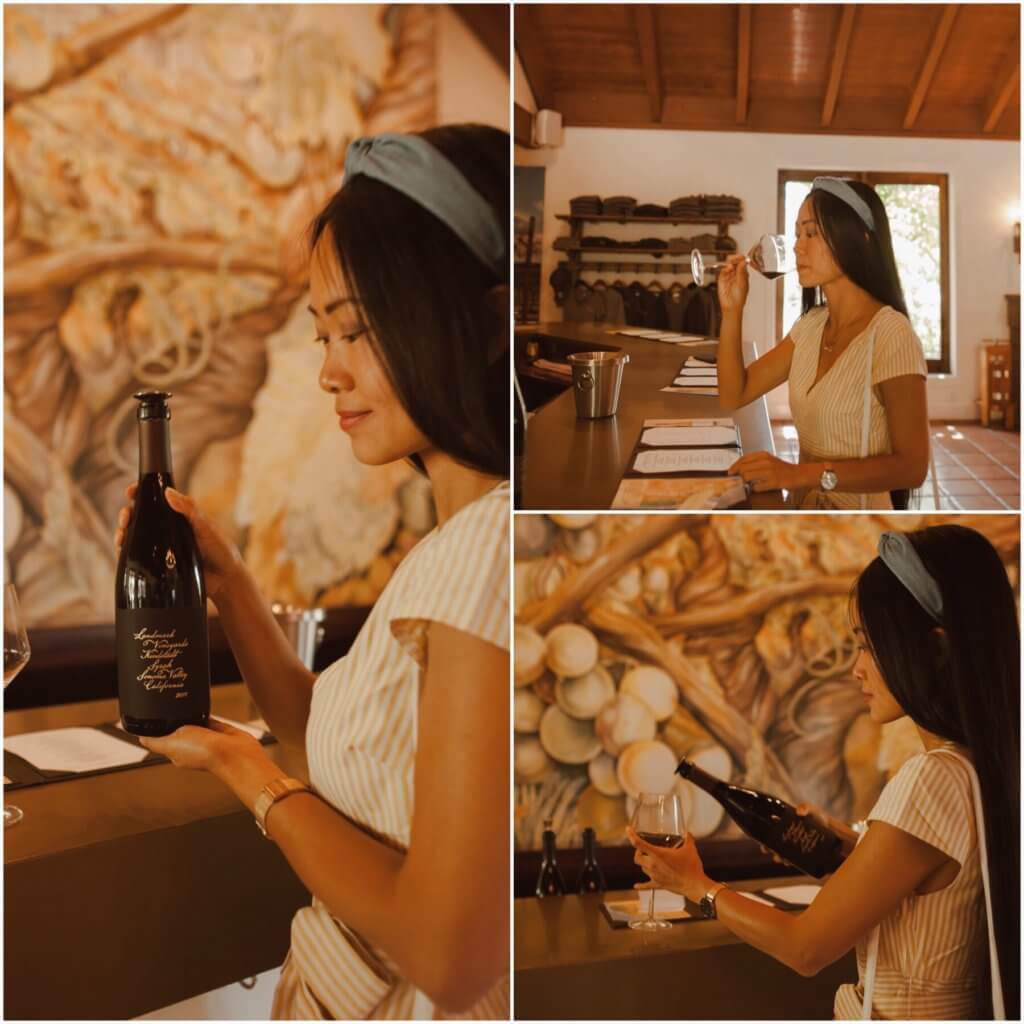 The Sonoma Valley destination also features a VIP Tasting Tower, and a beautiful outdoor venue with a seated patio, scenic vineyards views and grounds open to the public for weddings and special events.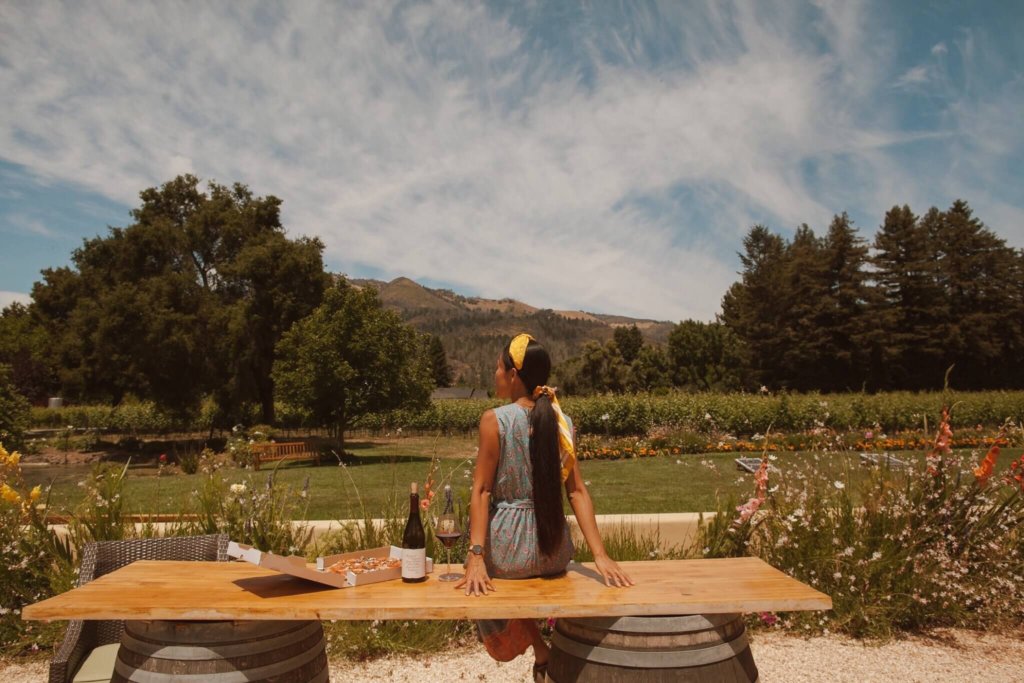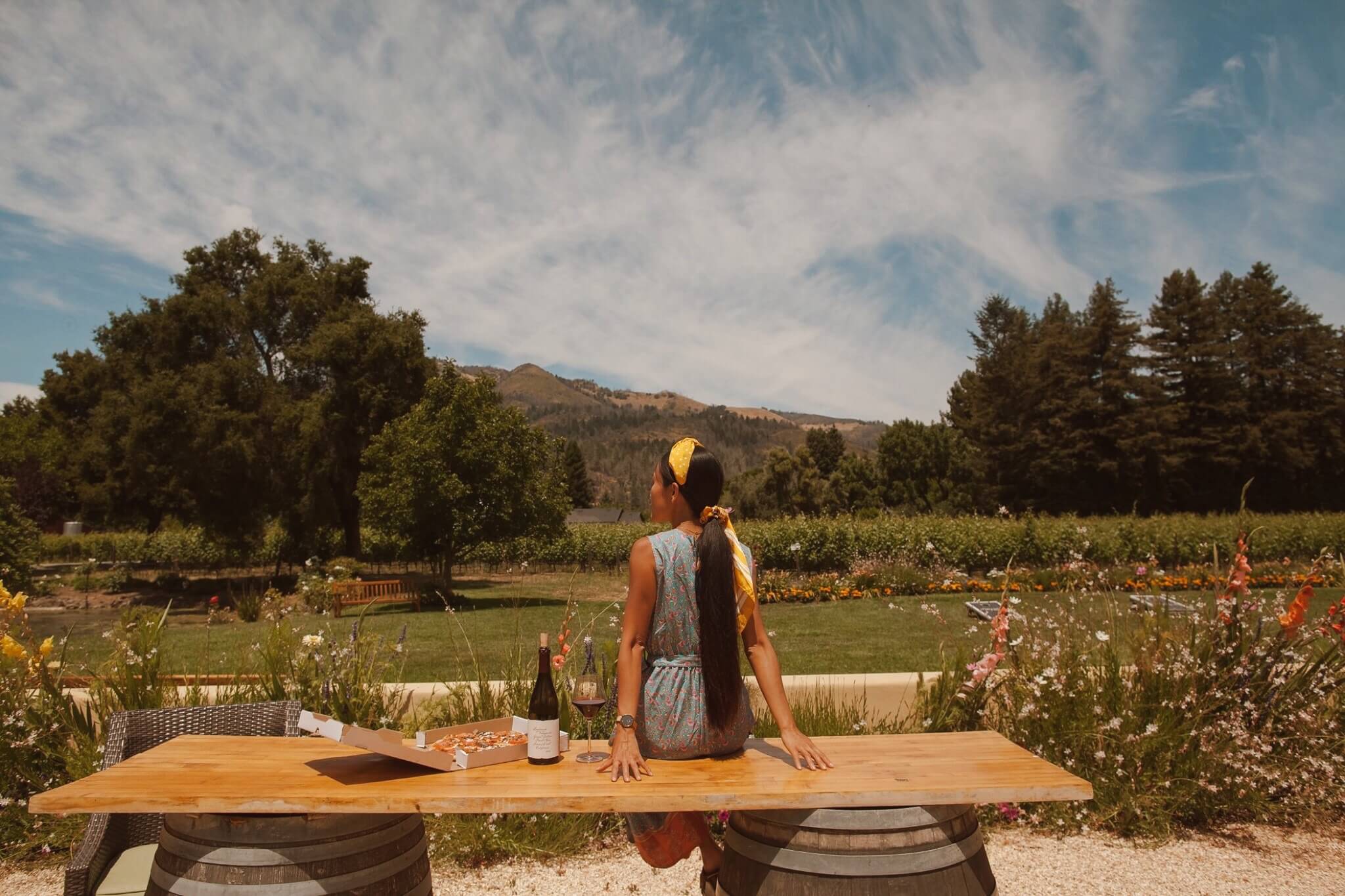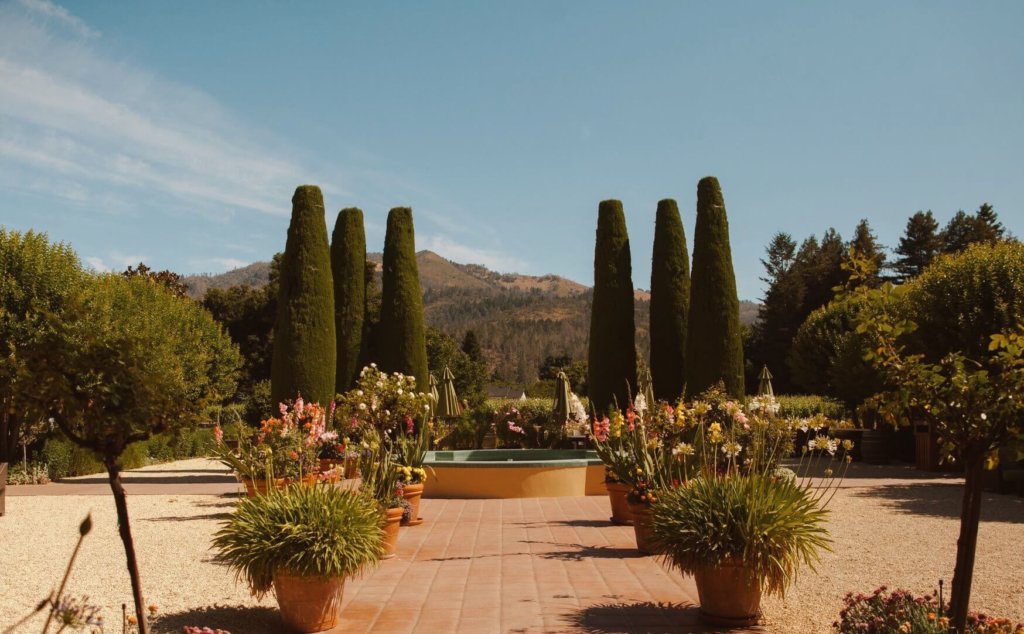 If you visit on a Saturday, you can enjoy a complimentary Horse-Drawn Carriage Tour that provides a unique way for guests to learn about what goes into growing the grapes on Landmark's estate vineyard and the techniques used for winemaking. And of course, a trip to the wine country would not be complete without a delicious picnic lunch. After wine tasting, the staff at Landmark Vineyards arranged a lovely picnic lunch for us. Neon green hills and cloudless blue skies provide the backdrop for a modern picnicker's fantasy!
For just $40 ($32 for club members), visitors to Landmark Vineyard's Sonoma Valley winery and tasting room get a leisurely courtyard picnic, complete with a build-your-own picnic basket of gourmet meats, cheese, spreads, crackers, and provided wine glasses (reservations required). You're also welcome to bring in your own picnic lunch and take advantage of the vineyard's stunning setting: picturesque vineyards, gardens, oak trees, a pond, views of the mountain,…and a glass of Landmark pinot noir in hand.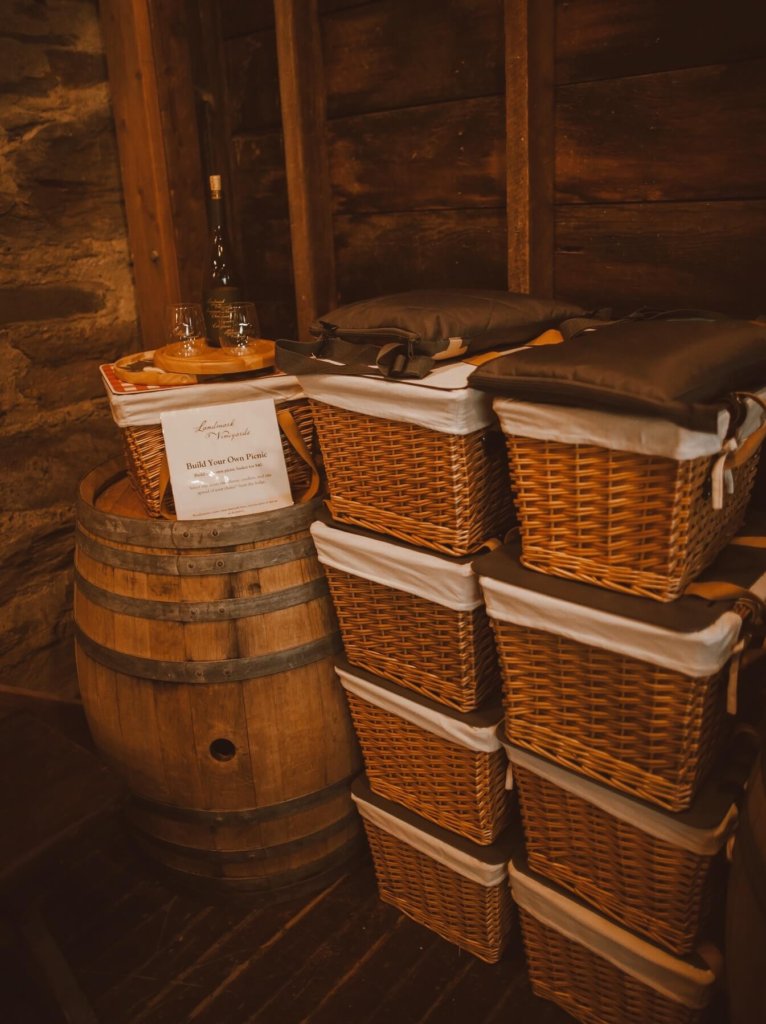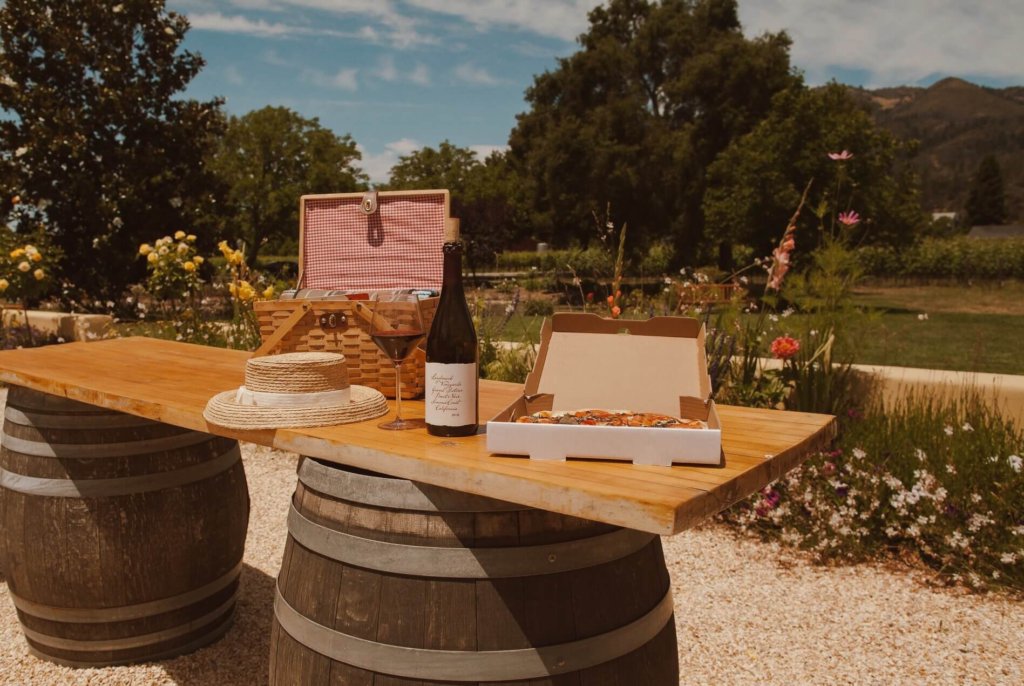 After our delicious picnic, we headed to Landmark Vineyards' Hop Kiln Estate. The iconic location has grown wine grapes on the property since the late 1800's and highlights Landmark Vineyards dedication to producing handcrafted wines. Situated on a picturesque 250-acre property, the Hop Kiln Estate spotlights its prized location in the heart of the prized Russian River Valley, known as the "Rodeo Drive" of California Pinot Noir production.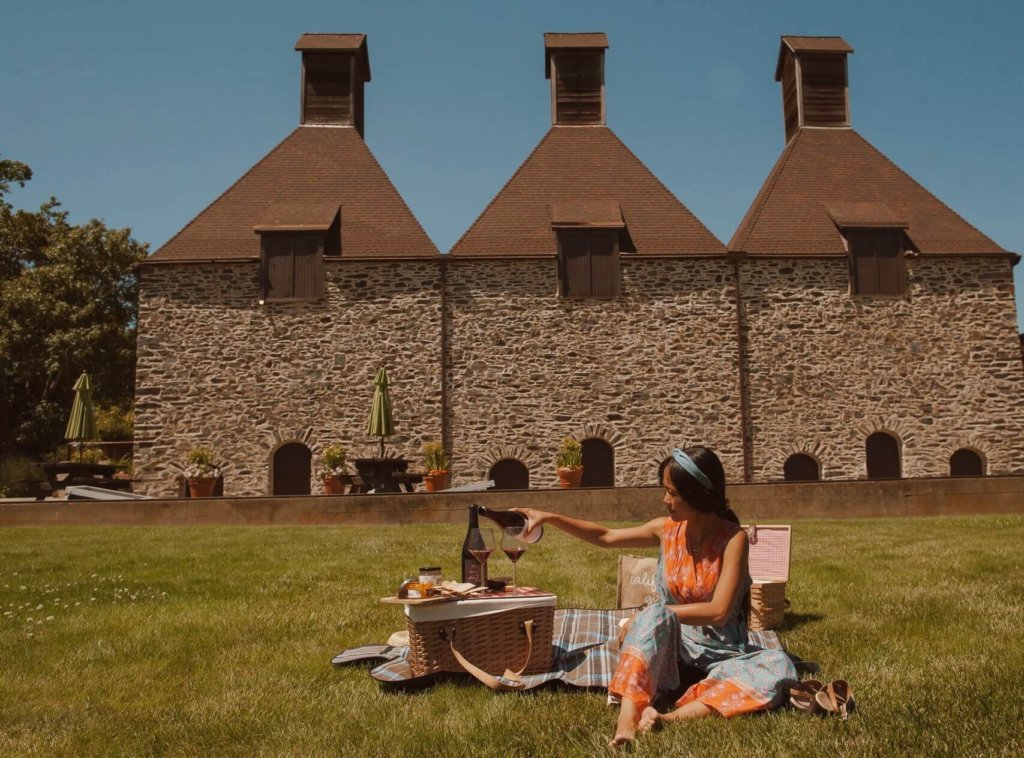 Walking into Hop Kiln is walking into history. While Landmark's flagship estate may provide a greater range of experiences, their Hop Kiln tasting room offers a fascinating glimpse into Sonoma's past.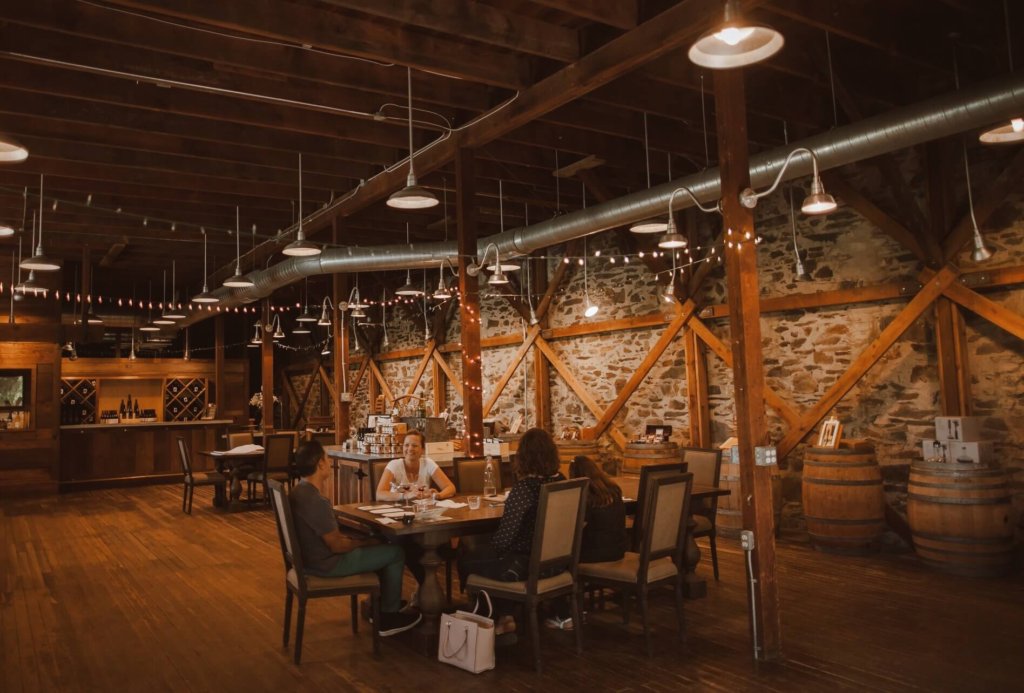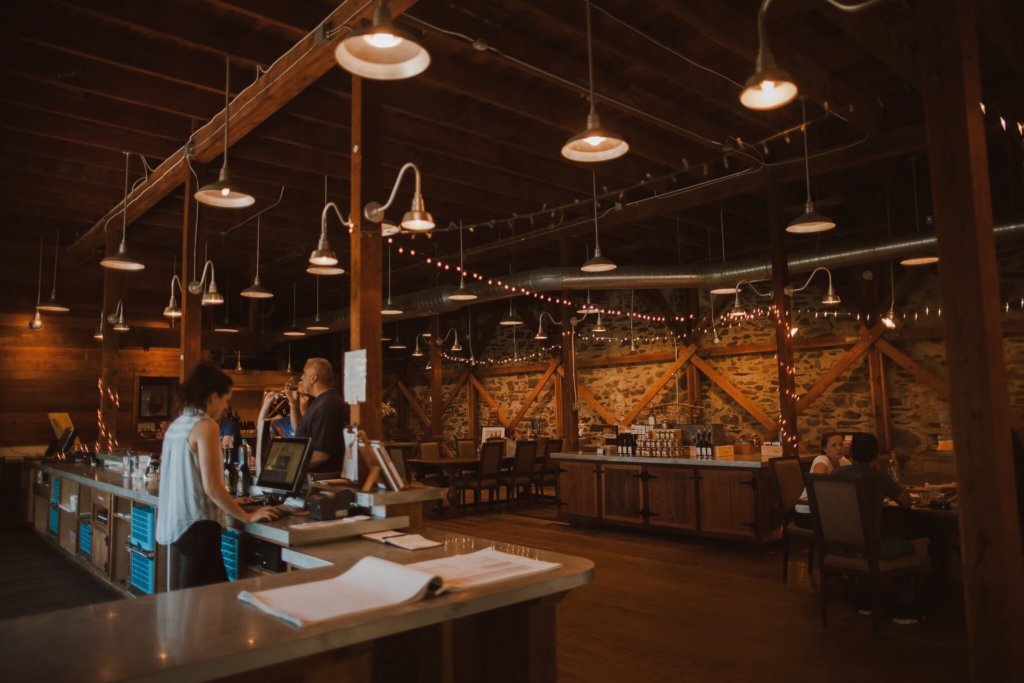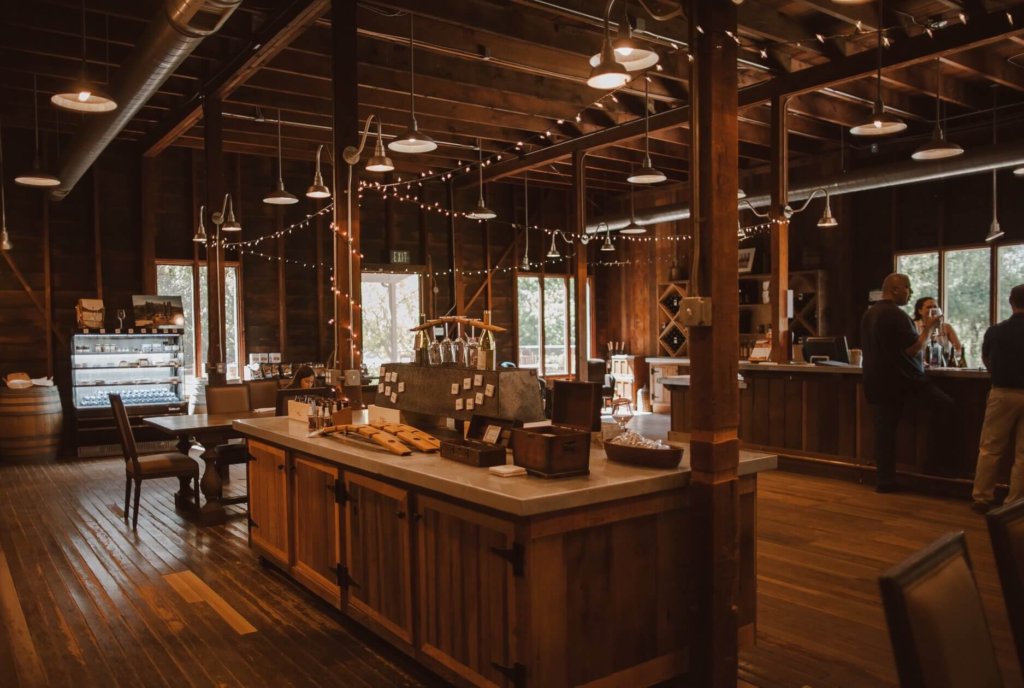 They offer indoor and outdoor tasting experiences and vineyard views. A delicious array of local cheeses and charcuterie to complement your tasting are made available as a build-your-own picnic option for all guest.
Before we knew it, the day had flown by! It was time to head back home. One of my favorite parts about the visit? The picnic! I always appreciate when the winery offers something more, whether it's a food pairing or by welcoming you to enjoy a picnic on property. I'm not the type of person to want to rush from winery to winery — I want a reason to take my time and actually enjoy my tasting. It's the true meaning of hospitality, served with a good glass of wine.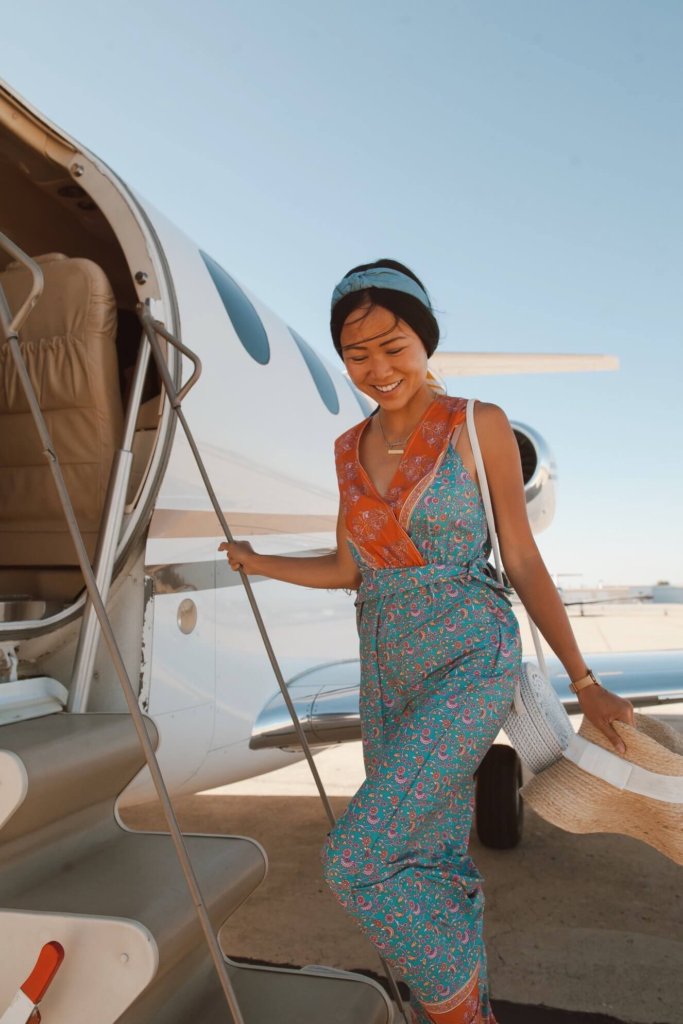 A huge thank you to Landmark Vineyards for the amazing visit. I already can't wait to visit again on my next visit to Sonoma! Use my exclusive discount code "MAYANDTRAVEL10" for 10 percent off the first purchase of Landmark Vineyards wines sold online at www.Landmarkwine.com. Valid now through August 1, 2019.