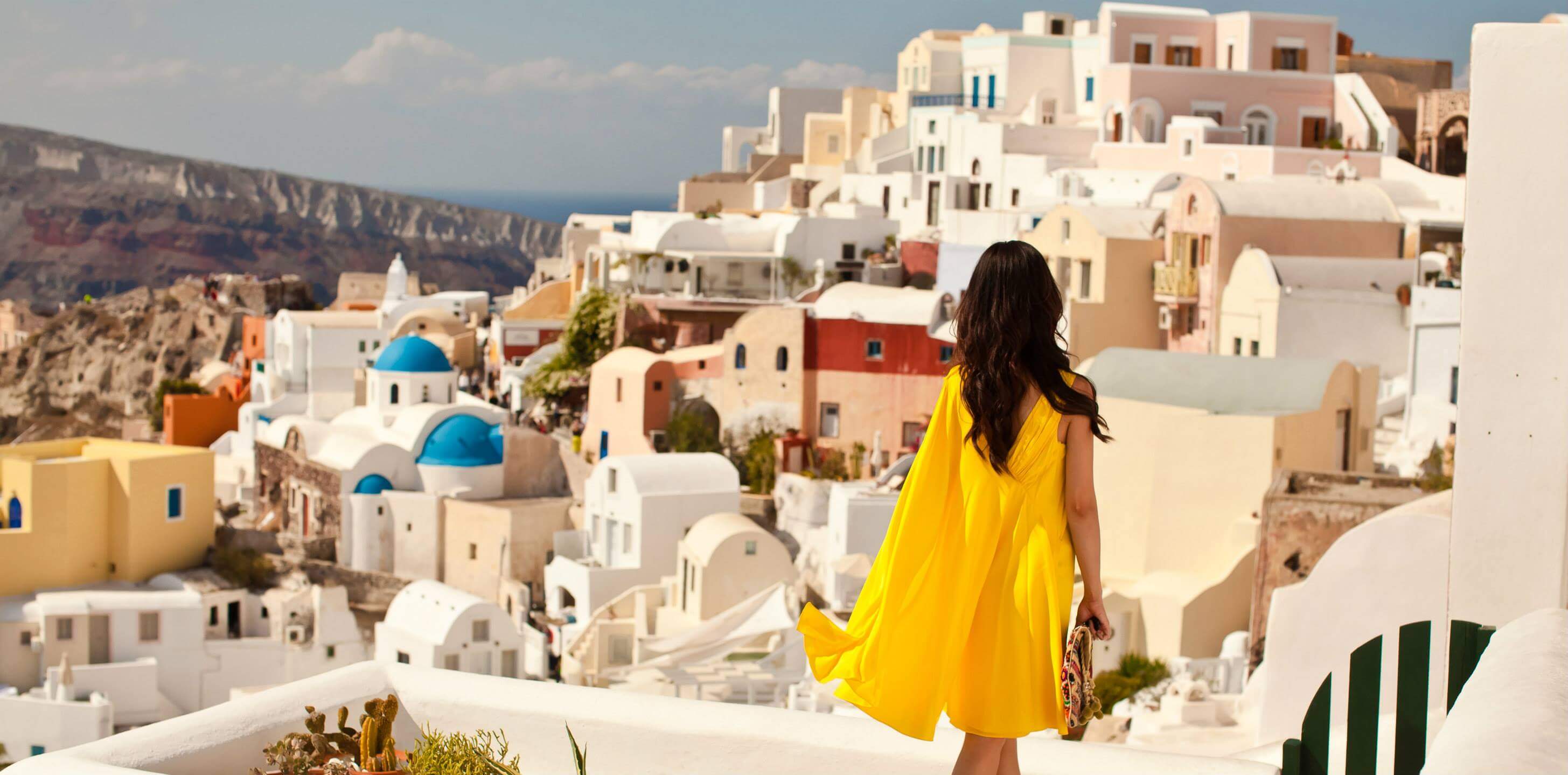 Santorini Greece is truly a magical destination. It's amazing to  walk among the white-washed buildings with the famous brilliant blue domes. Santorini has been on my bucket list since I watched the movie "Sisterhood of the Traveling Pants".
There are several villages and towns on Santorini Island, four of which are perched along the top of the crescent-shaped cliff of the caldera. And our favorite is the picturesque Oia where we spent most of our time. Oia is built on a steep slope of the caldera, providing amazing views.  I fell in love with the blue-domed churches and the narrow passageways that winded between the white-walled buildings.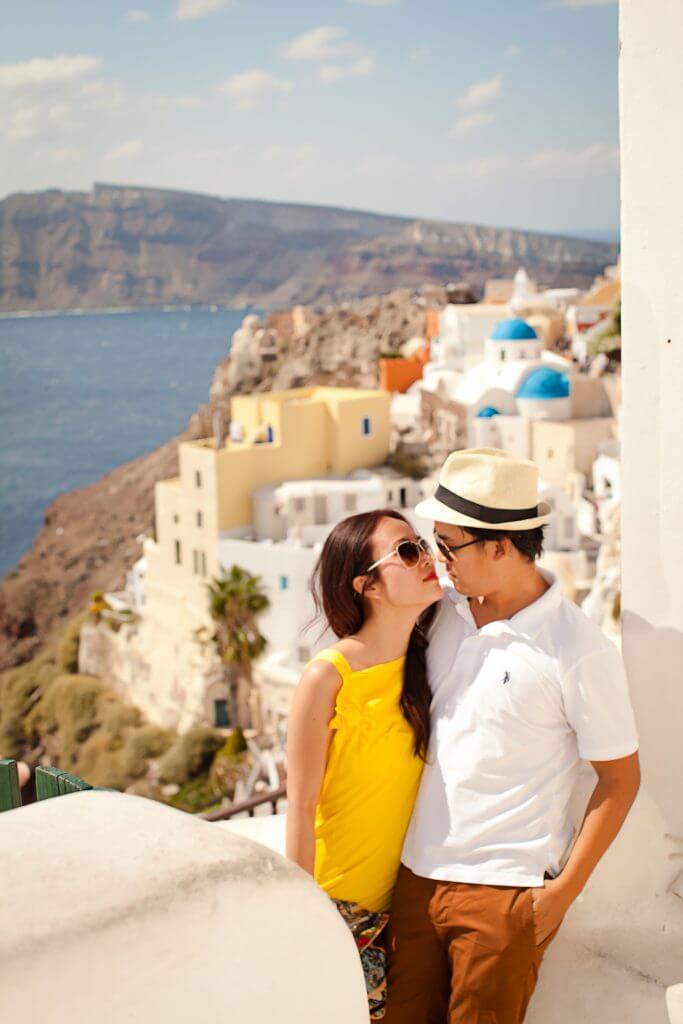 I wore my favorite yellow Leon Max Silk Dress and it just created a natural complimentary contrast with the the blue domes in the background.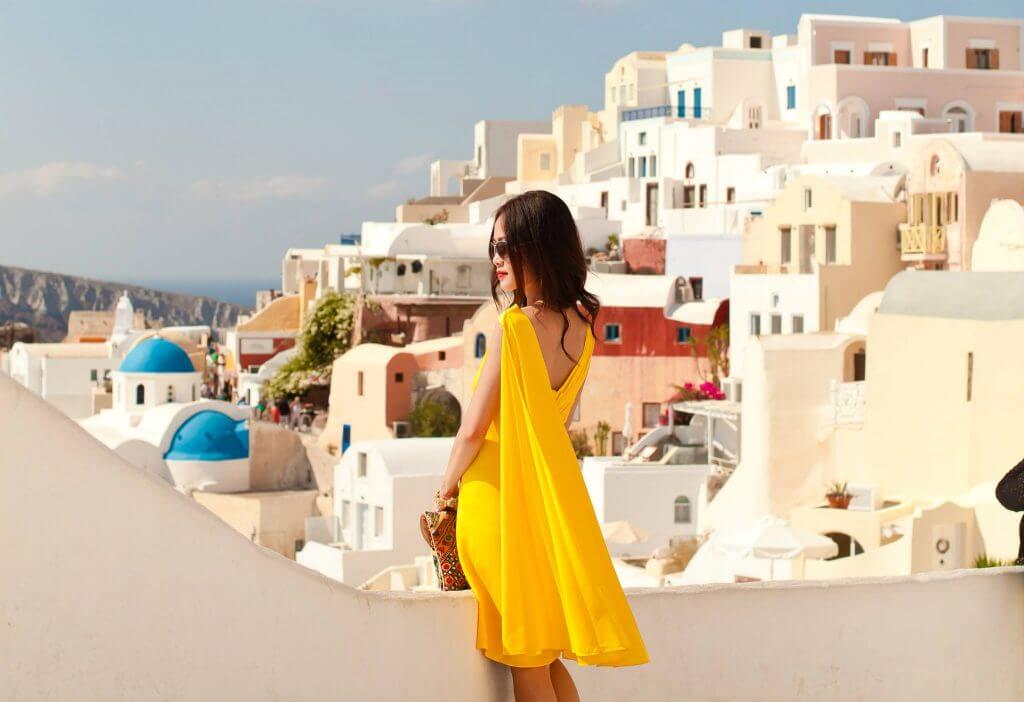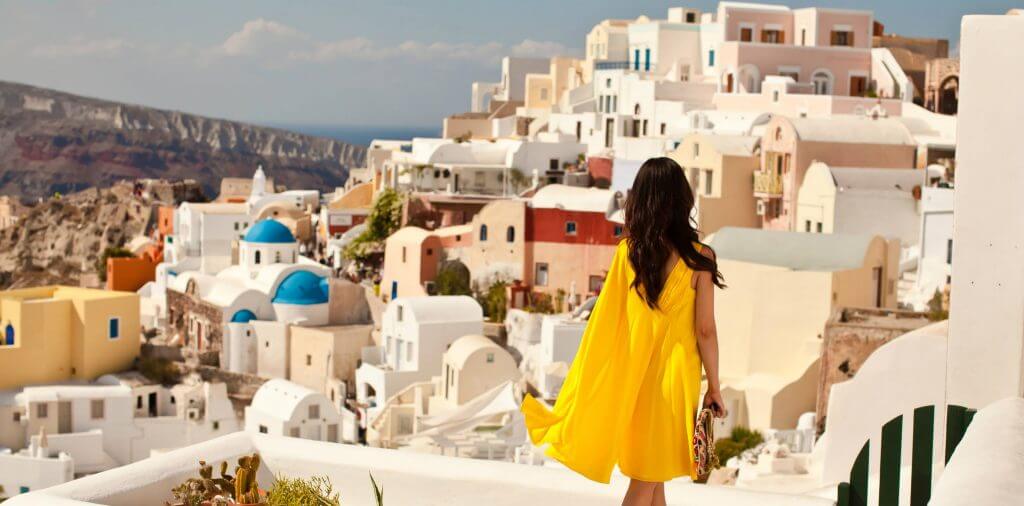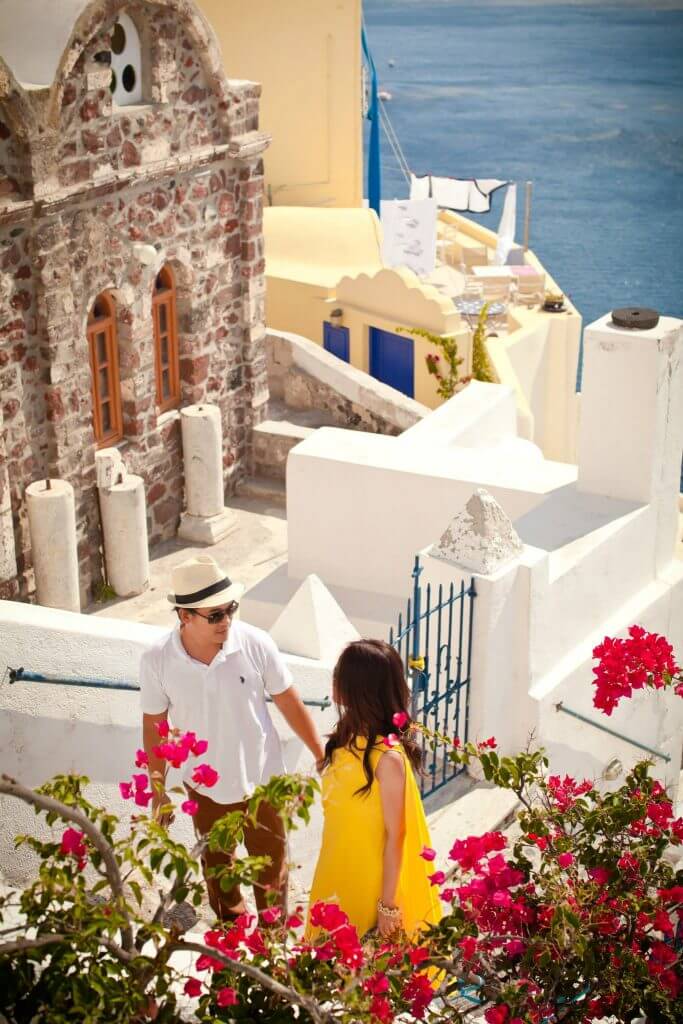 Santorini is famous for its most beautiful sunset and the highest point in Oia is where to get the perfect view. But people start getting their spots hours early and it gets crowded. So we decided to wait a little bit further, and the view is still amazing.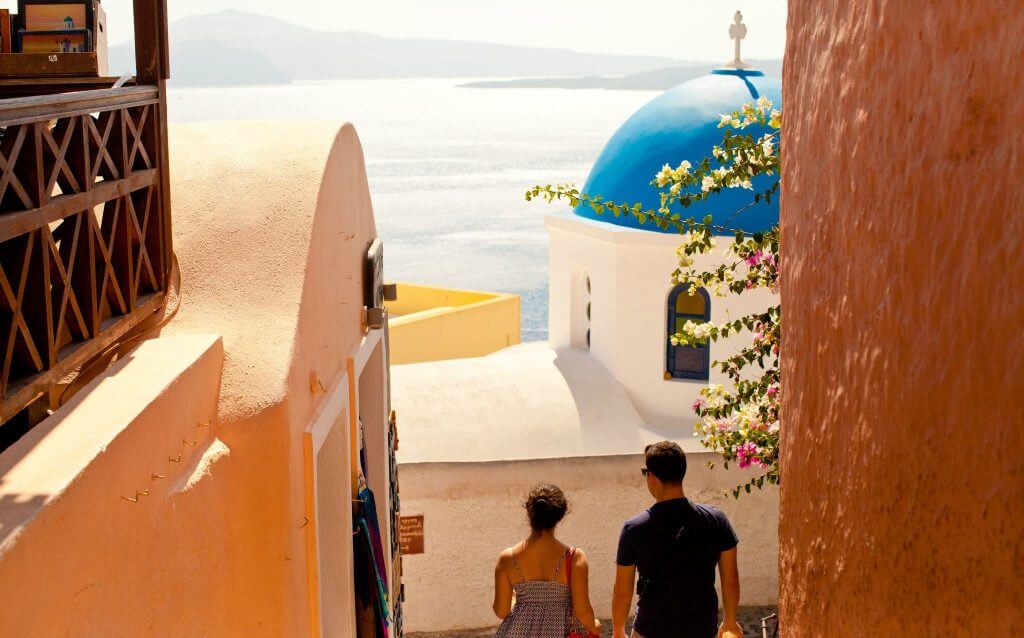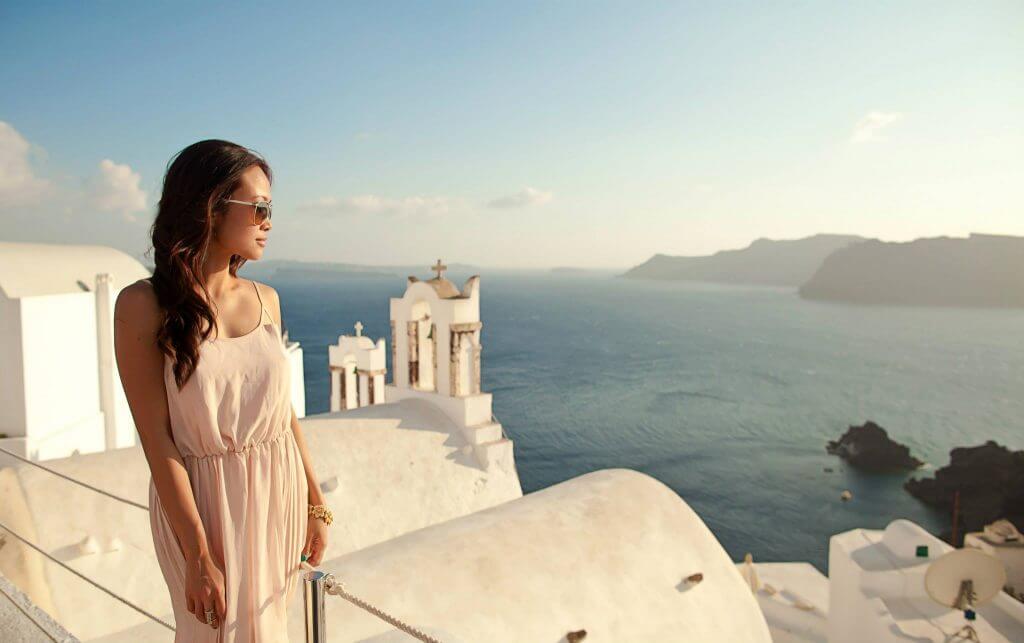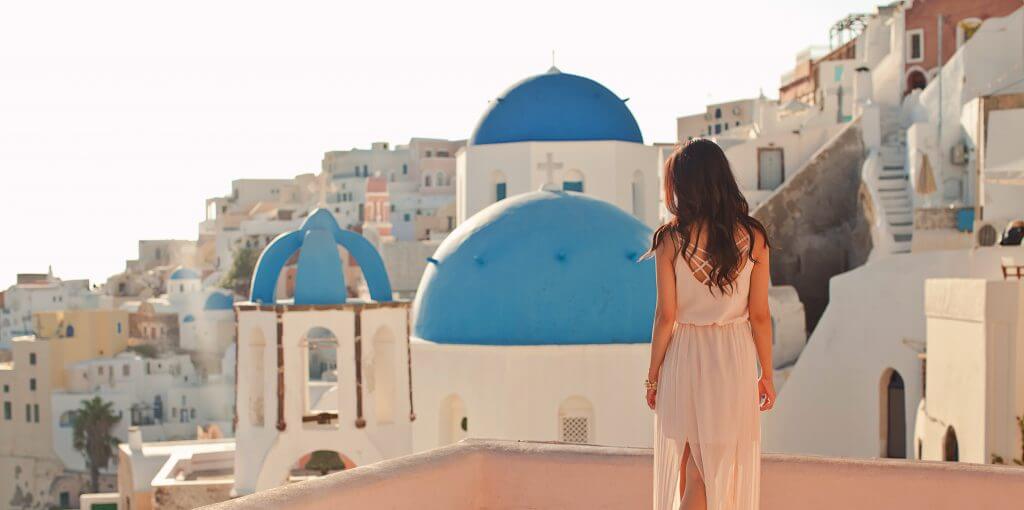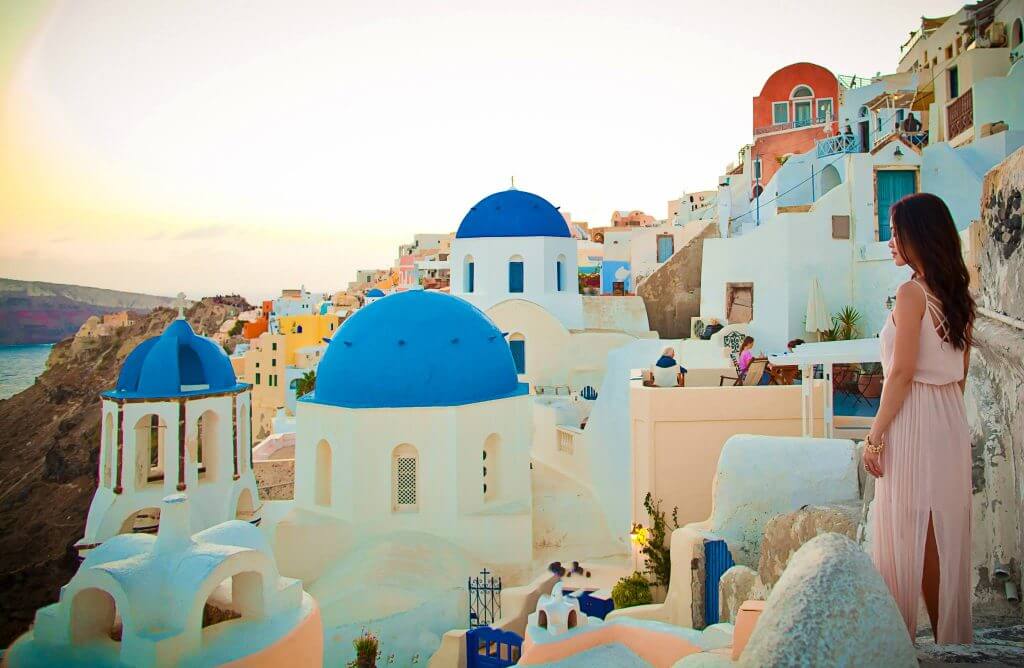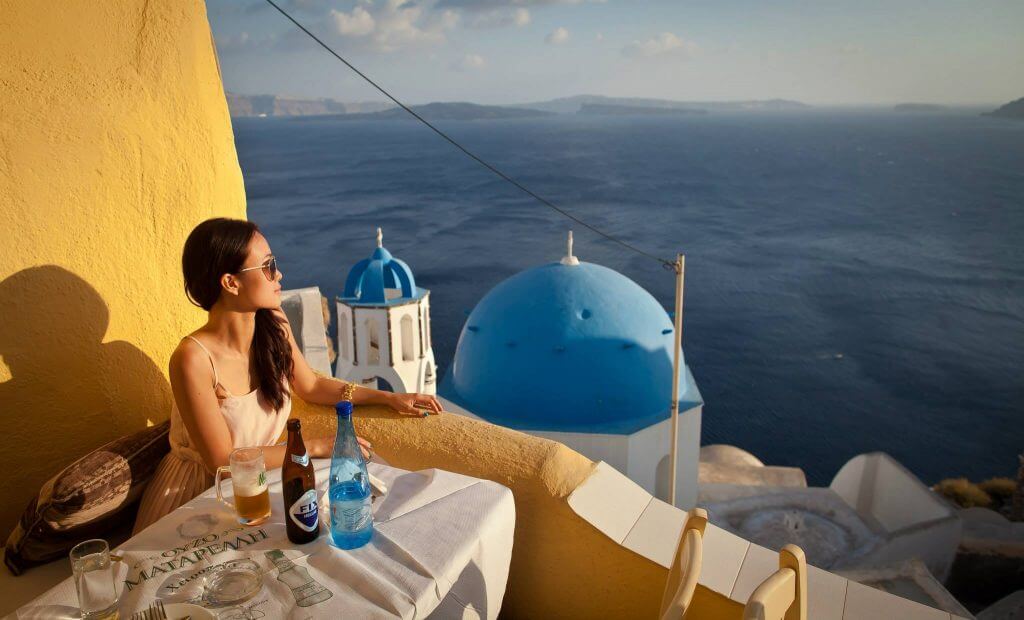 There are lots of mini art galleries and museums along the narrow streets of Fira and Oia.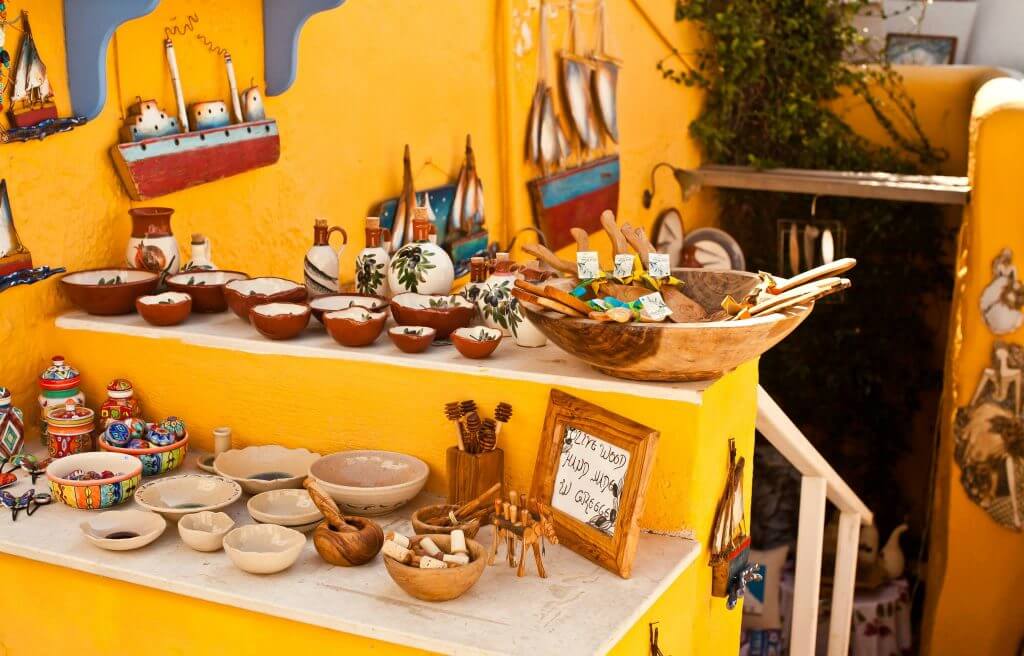 Oia is even more magical at night time when everything is illuminated.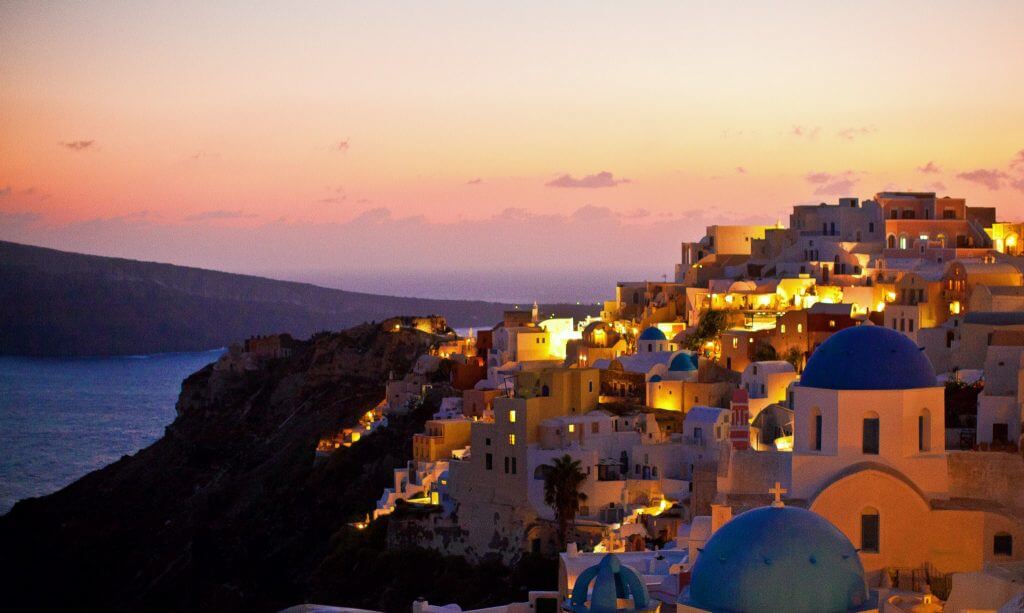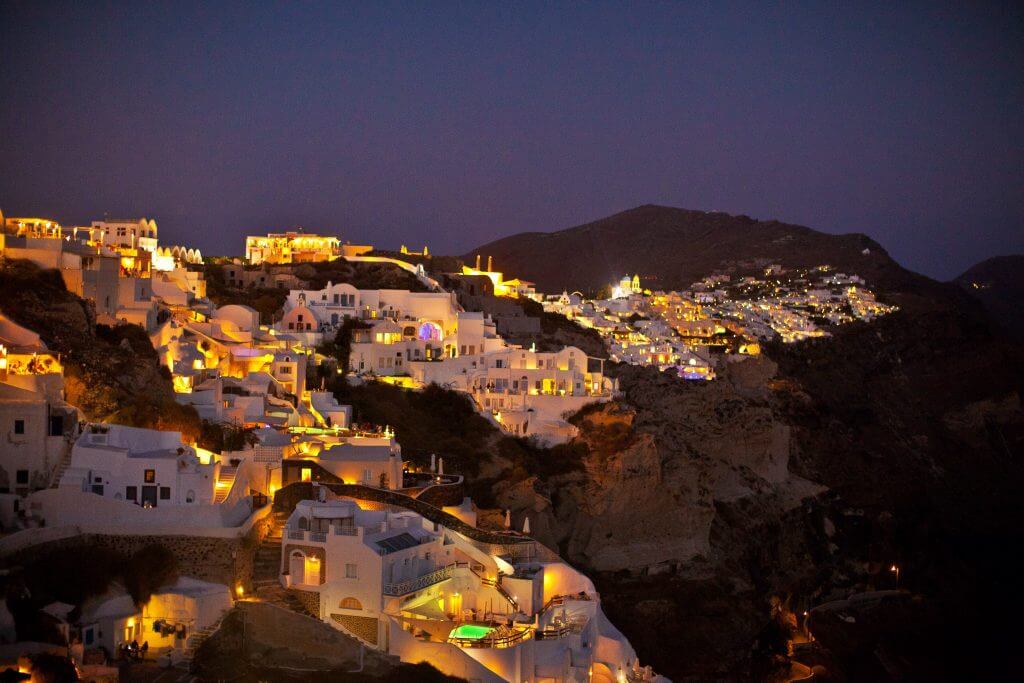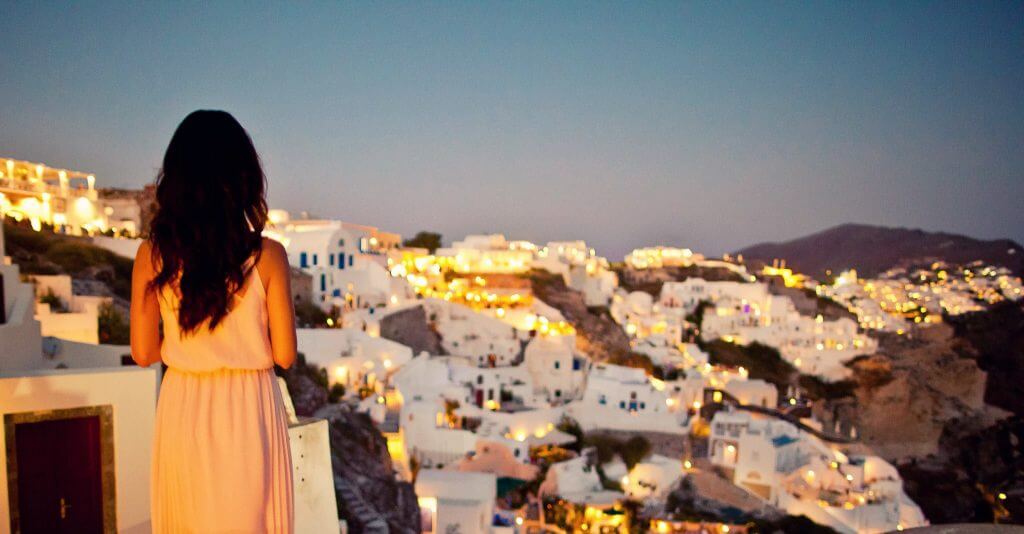 Santorini is truly an island of romance and tranquility.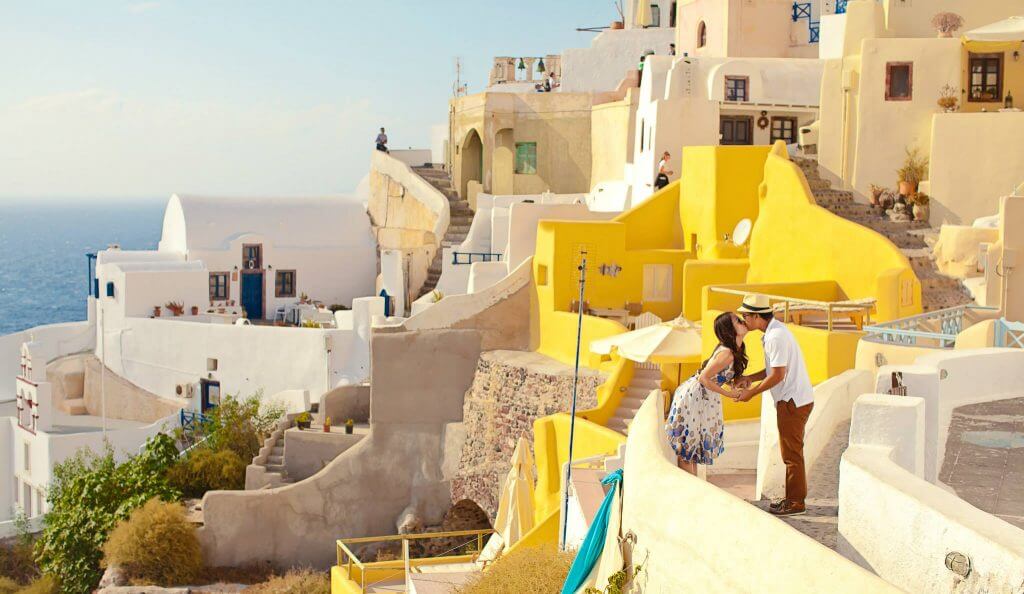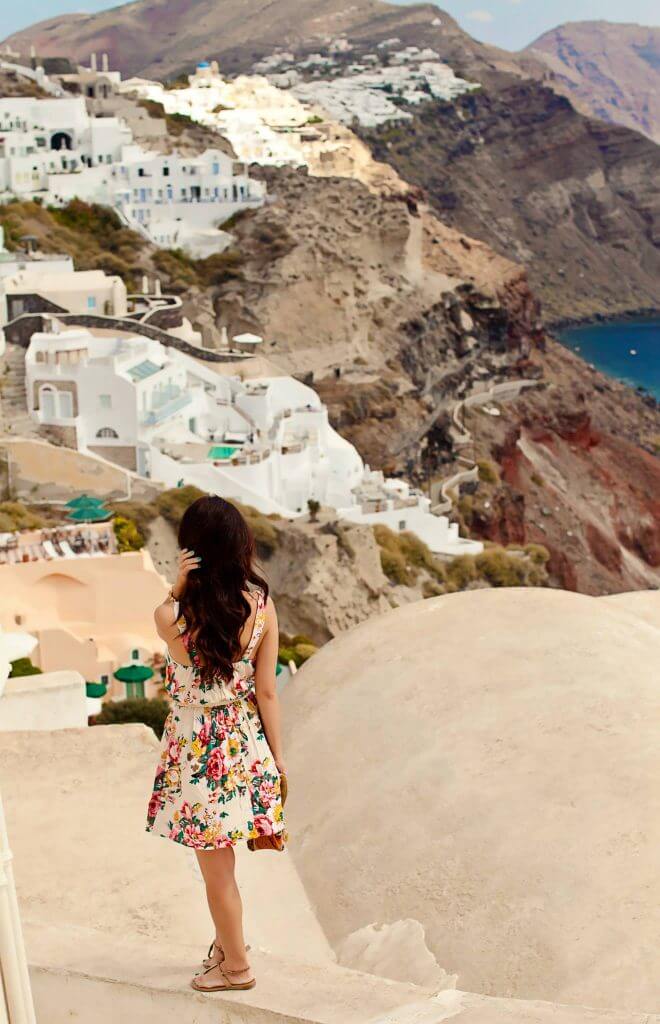 Thanks everyone for reading!
September 29, 2014