The Complete Travel Guide for Con Dao, Vietnam
Con Dao islands are a group of 16 islands. The largest island is known as Con Son. It is one of the jewels in Vietnam with immense natural beauty of forested hills, hidden lagoons, and pristine sandy beaches. It's possibly the last unspoiled coastal destination in Vietnam; with very few tourists Con Dao is a paradise off the beaten track. In my blog is the complete guide for traveling to Con Dao.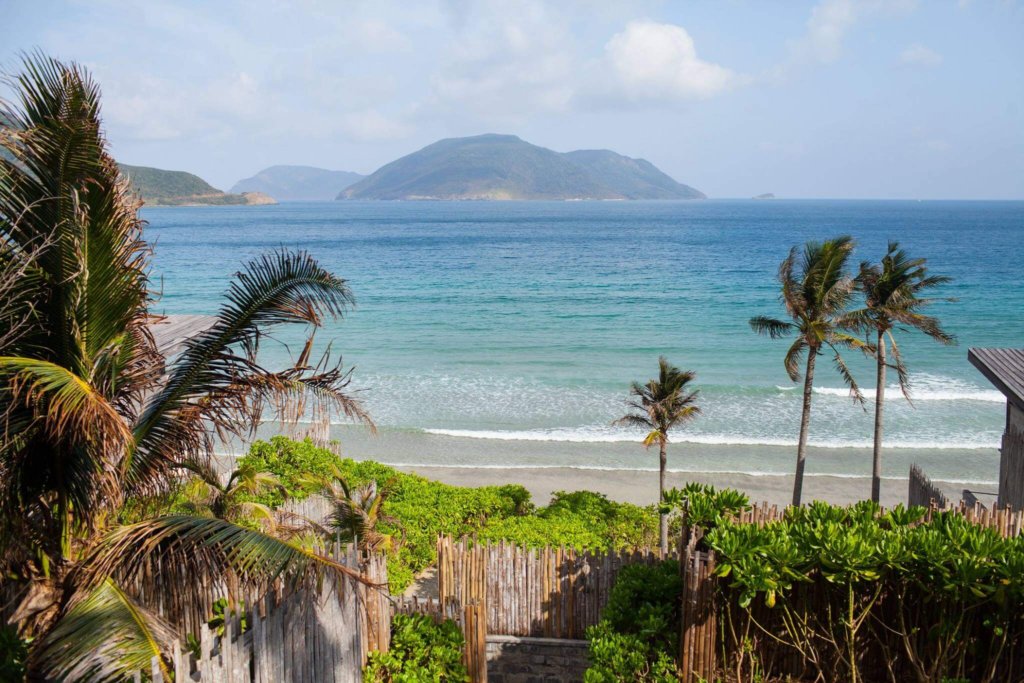 How to Get to Con Dao
You can get to Con Dao by plane from Hanoi or Ho Chi Minh city (Sai Gon). Currently only Vietnam Airlines is having flights to Con Dao. It's a 45 min flight from HCMC to Con Dao. There are about 5 flights a day, with the cost in the $150-$200 range (round trip). When we lined up for check-in at TSN (Saigon), we were surprised that there were not many travelers visiting Con Dao (compared to the long line check in for Phu Quoc). I assume it's the extra airfare and lack of cheap beachfront accommodation that keeps budget travelers away.
When to Visit
The best time to visit Con Dao is from October to May as the rain season is starting from June to September.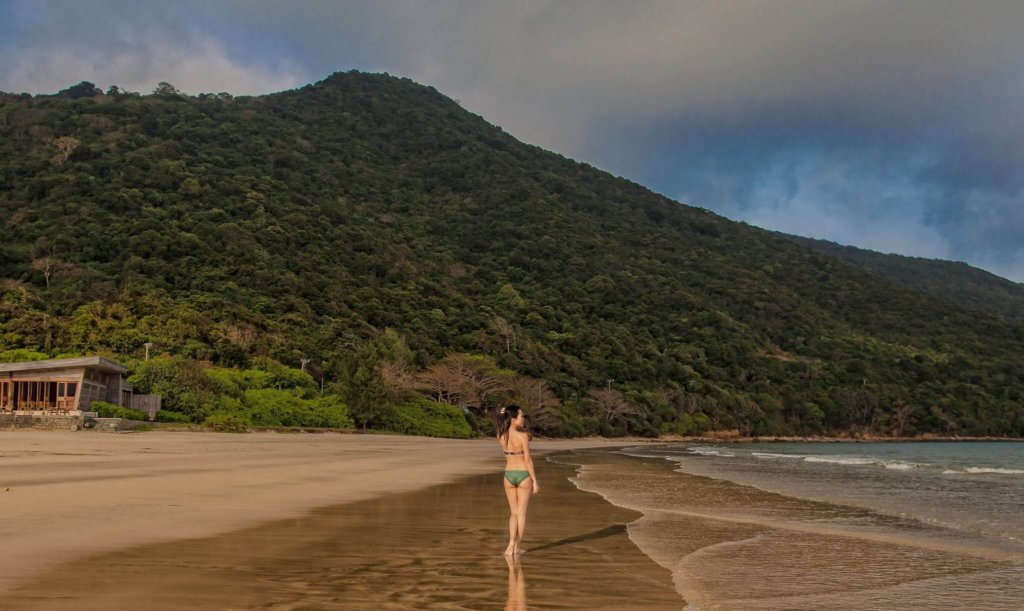 How to Get Around
***Motorbikes can be easily rented and there is relatively little traffic.
***To save money you can rent a bicycle instead of a motorbike.
***Xe Om Motorbike are easily found in Con Son Village. Most of these guys are hard working and honest!
***Taxis are plentiful on Con Dao and more expensive than the vans and buses! Most of the drivers don't speak English so make sure you write down your destination!
Where to Stay
Con Son offers a range of accommodations for all budgets, from budget guesthouses (starting at $20) to resorts ($100), with the outlier being the Six Senses Resort ($600-$2,000). Here's my full review of Six Senses Con Dao!!!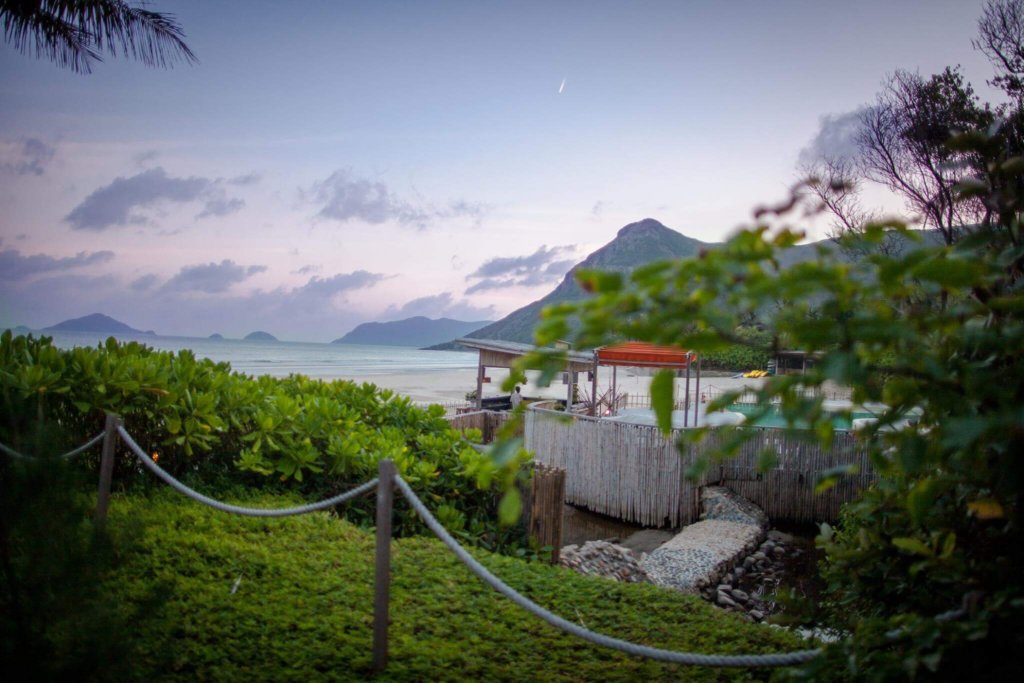 We arrived at around 11am in the morning and our driver and butler were waiting for us. After 10-minute drive from the airport, we had finally arrived at Six Senses Con Dao. And, we were warmly welcomed by their staff with complimentary drinks/fruits!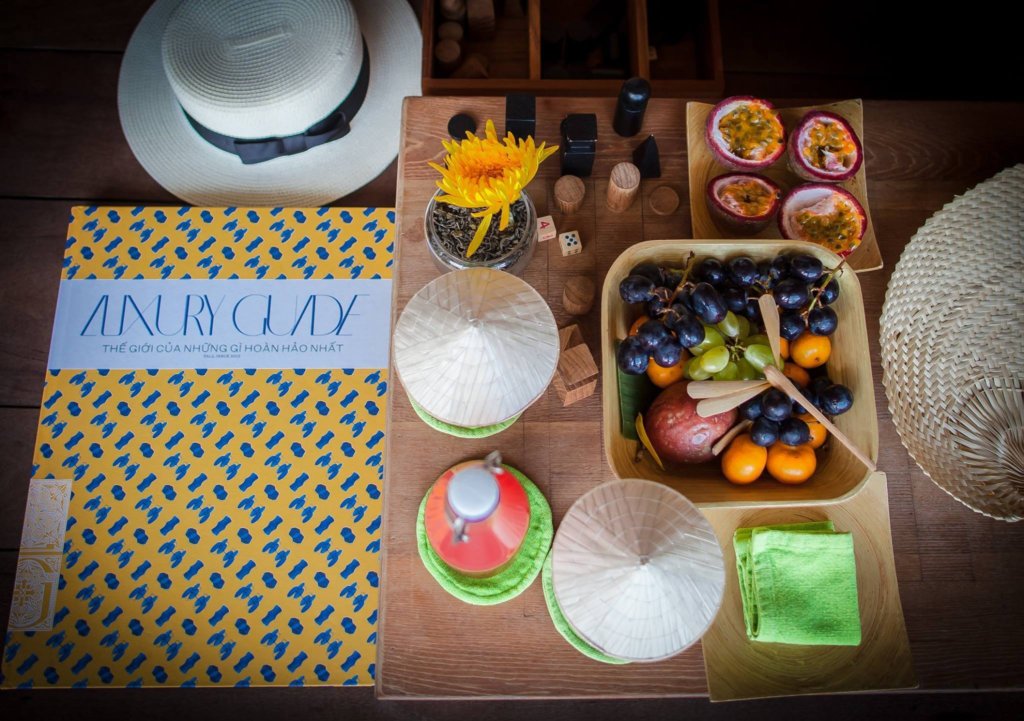 We booked their Ocean View Duplex Pool Villa which is a very spacious two-level villa with one bedroom located on the upper floor with magnificent ocean views plus an ensuite bathroom.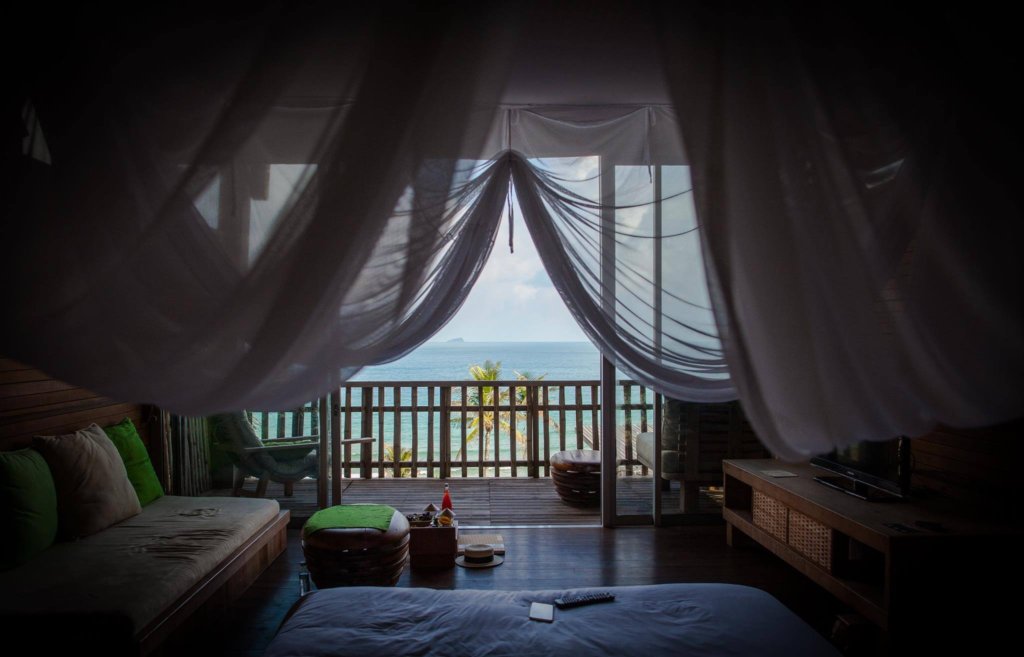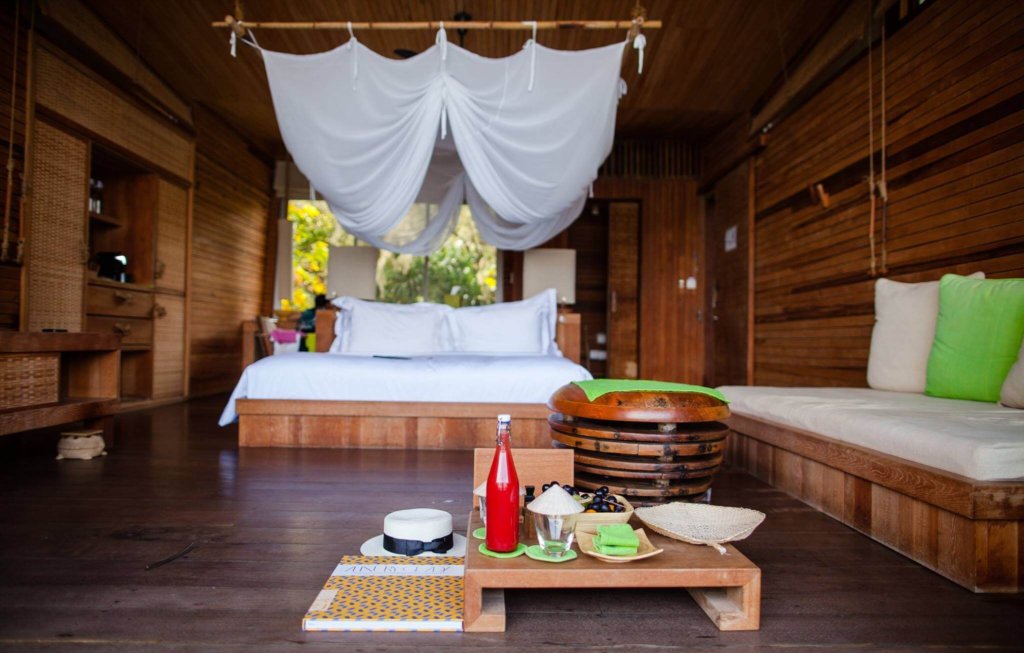 There is also a large open plan bathroom on the ground floor with double vanity basins, bathtub and outdoor shower.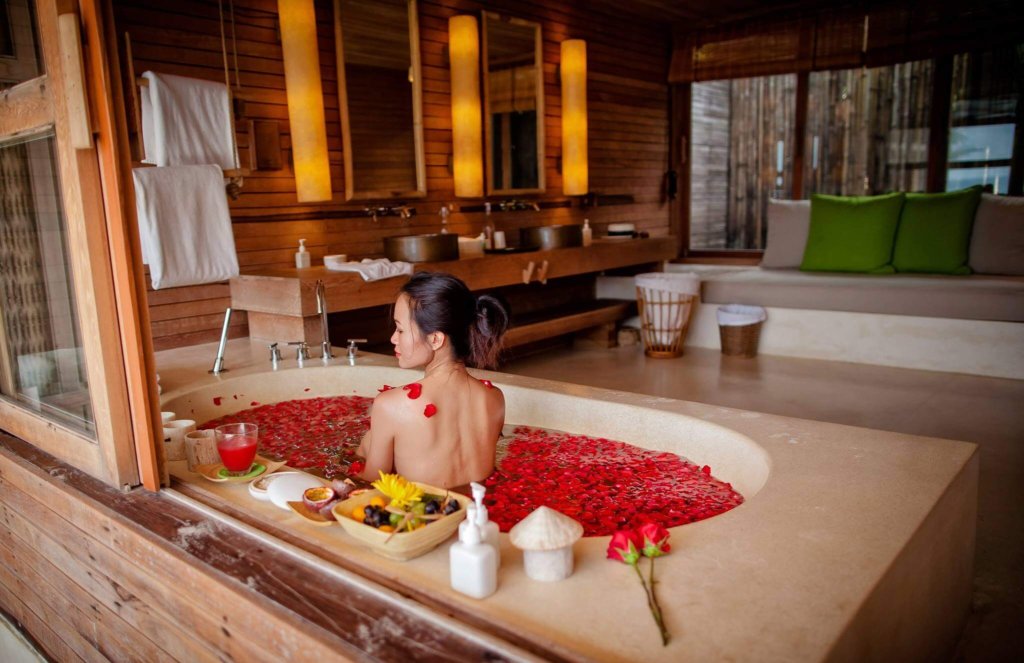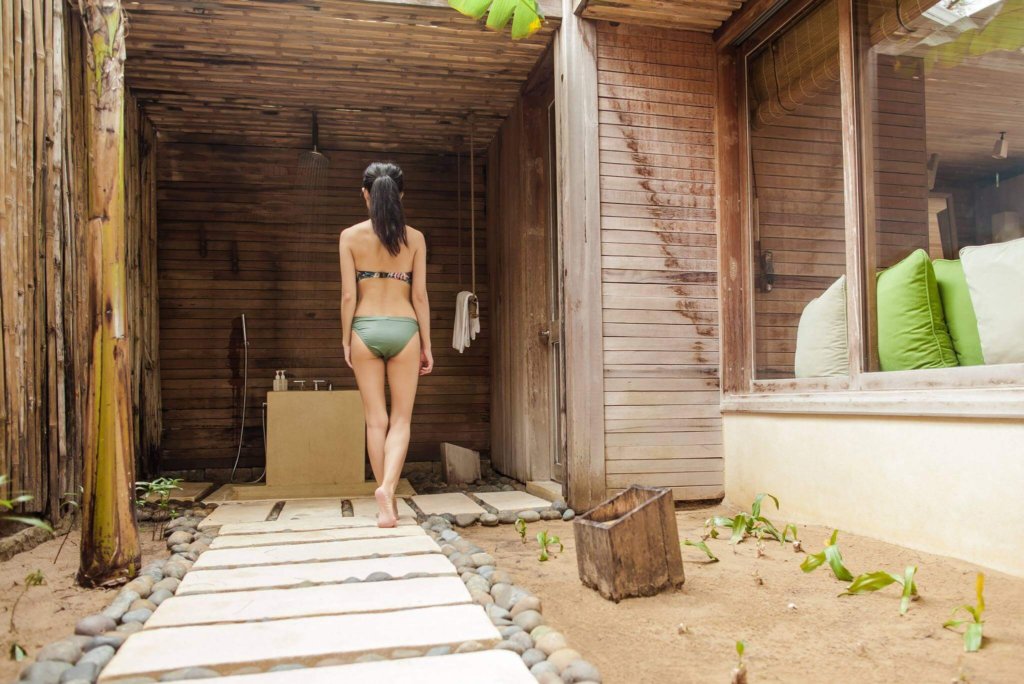 The private infinity-edged swimming pool has a terrace with sun loungers.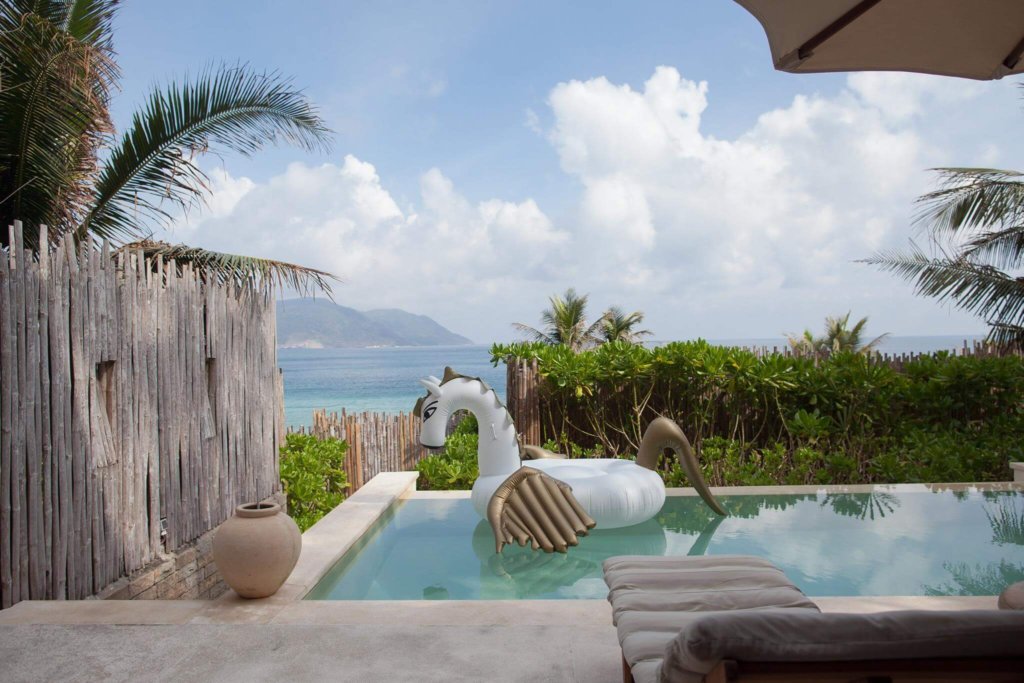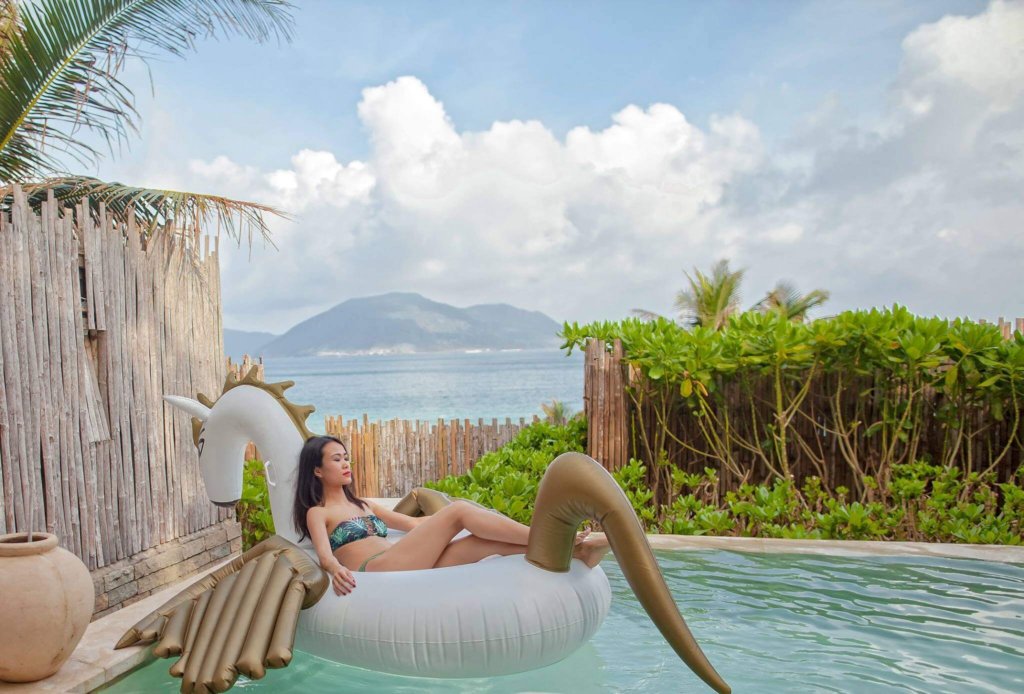 Their breakfast buffet is absolutely amazing! It is an extravaganza of fresh juices, fruits, and all breakfast basics-from both Asian and Western Cuisine! Served daily from 7am-10am at By The Beach Restaurant and the view from my breakfast table is absolutely stunning!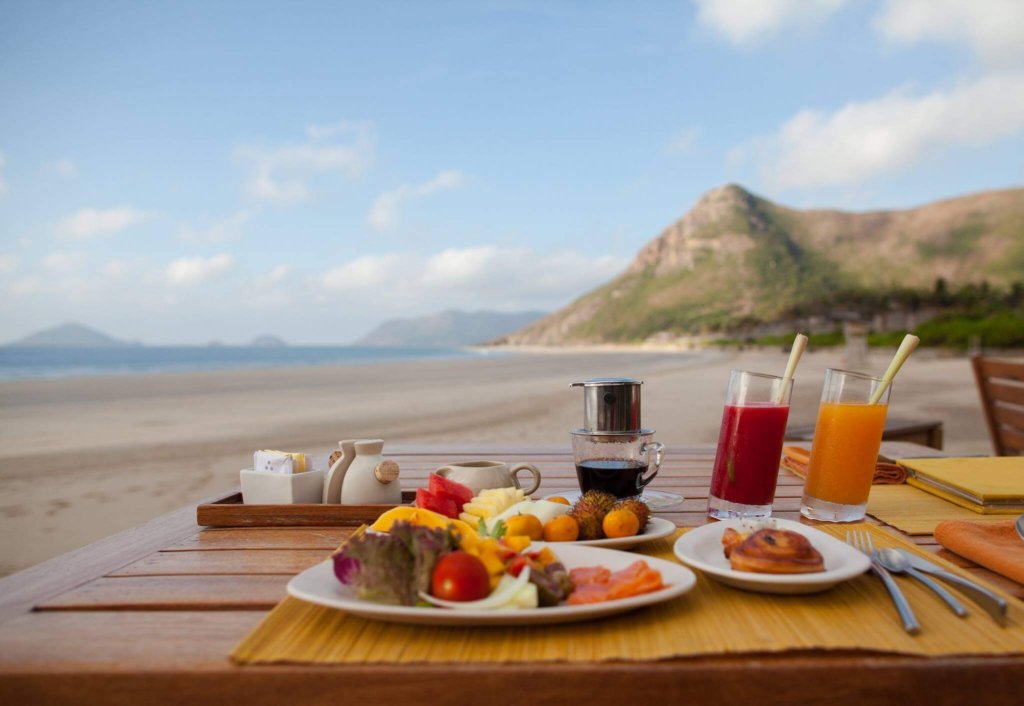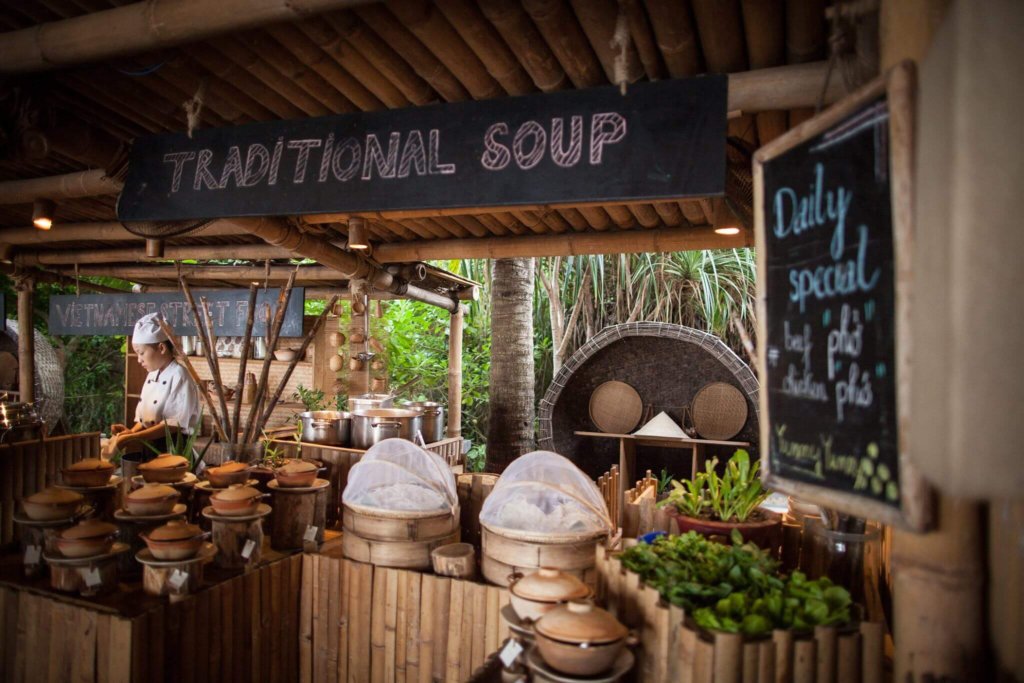 There are 2 restaurants in the resort!
'By The Beach' is the main restaurant! It offers delicately flavored Asian-French fusion dishes with ocean views and gentle sea breezes.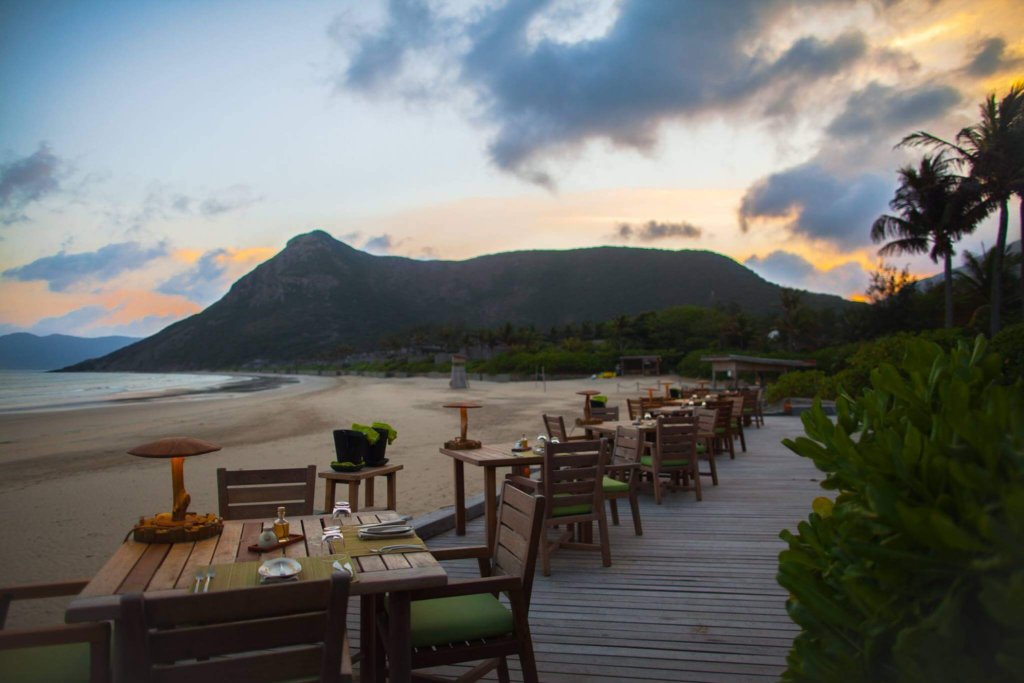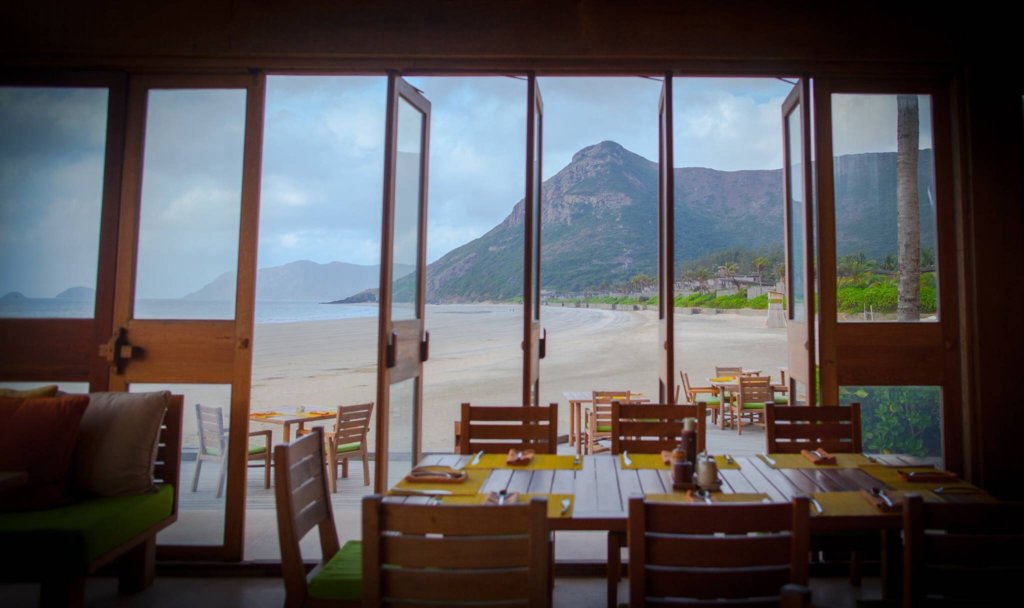 'By the Market' – the Vietnamese kitchen where you can get authentic Vietnamese dishes prepared by Miss Lan and her team using recipes that have been passed down from mother and grandmother.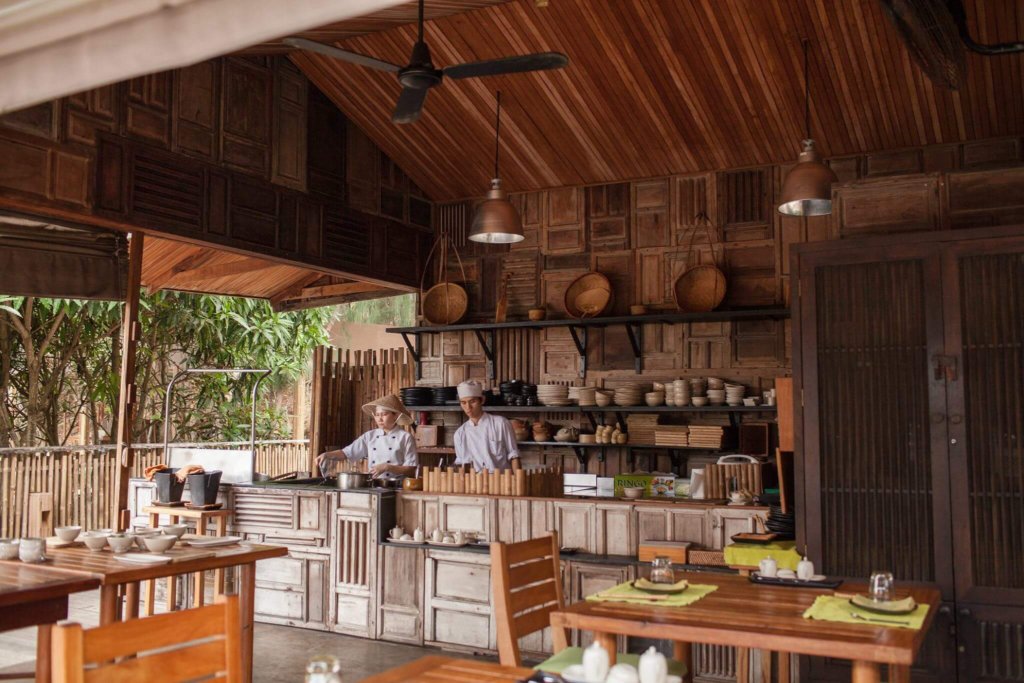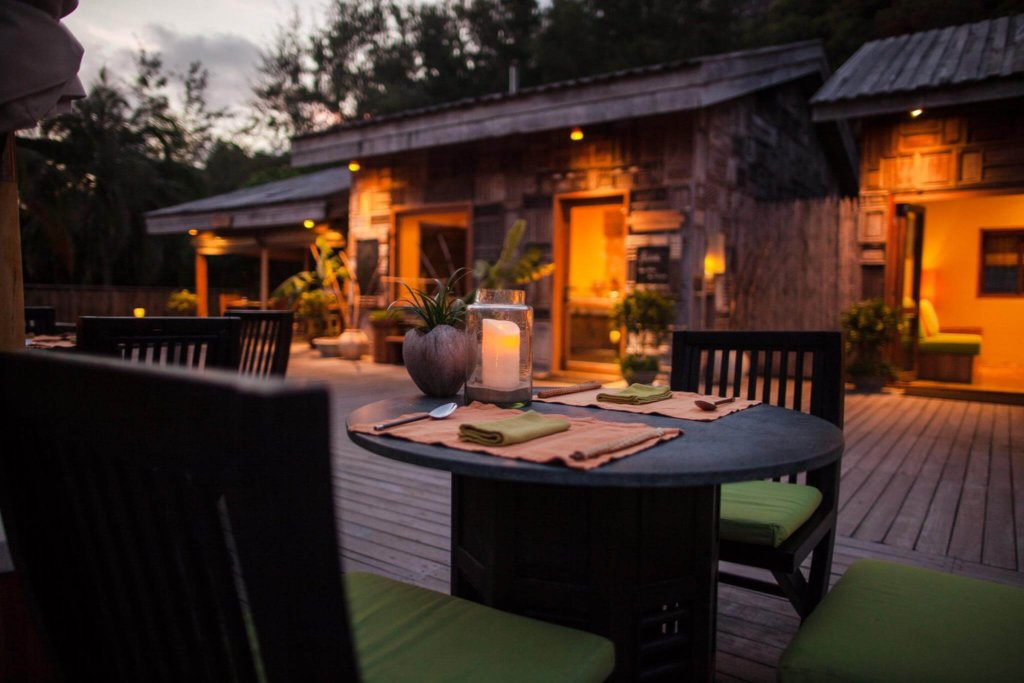 …and my favorite part is that they offer free ice cream everyday from 11am-6pm!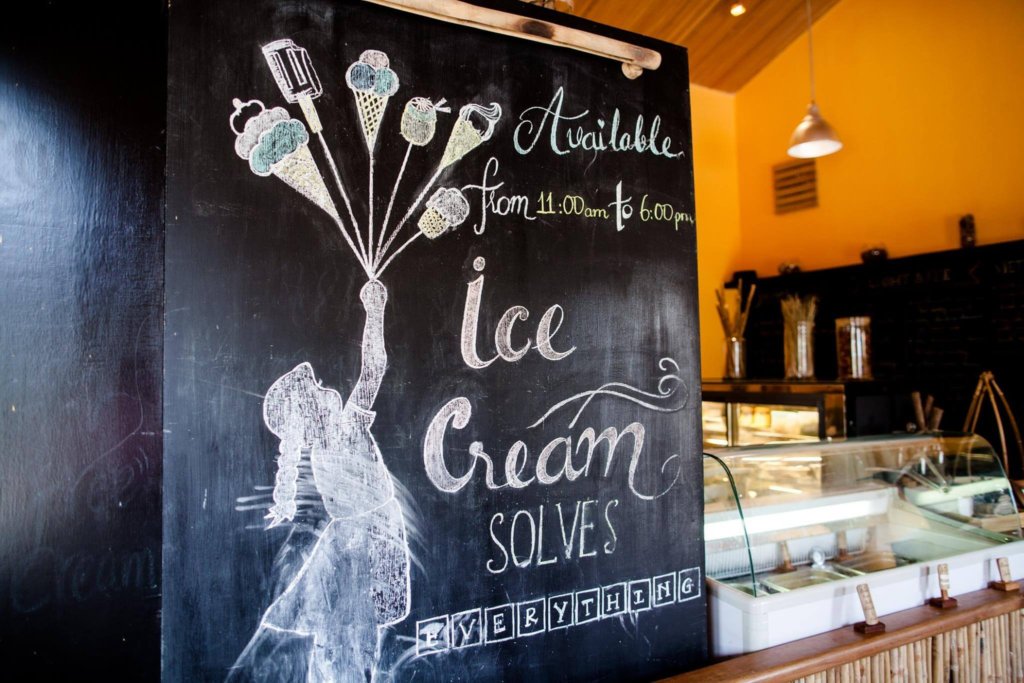 Where to Eat
The seafood on the island is very delicious and the price of most of restaurants there are very similar! (It's 40,000VND=$1.70 per sea urchin…I was in uni heaven!!!)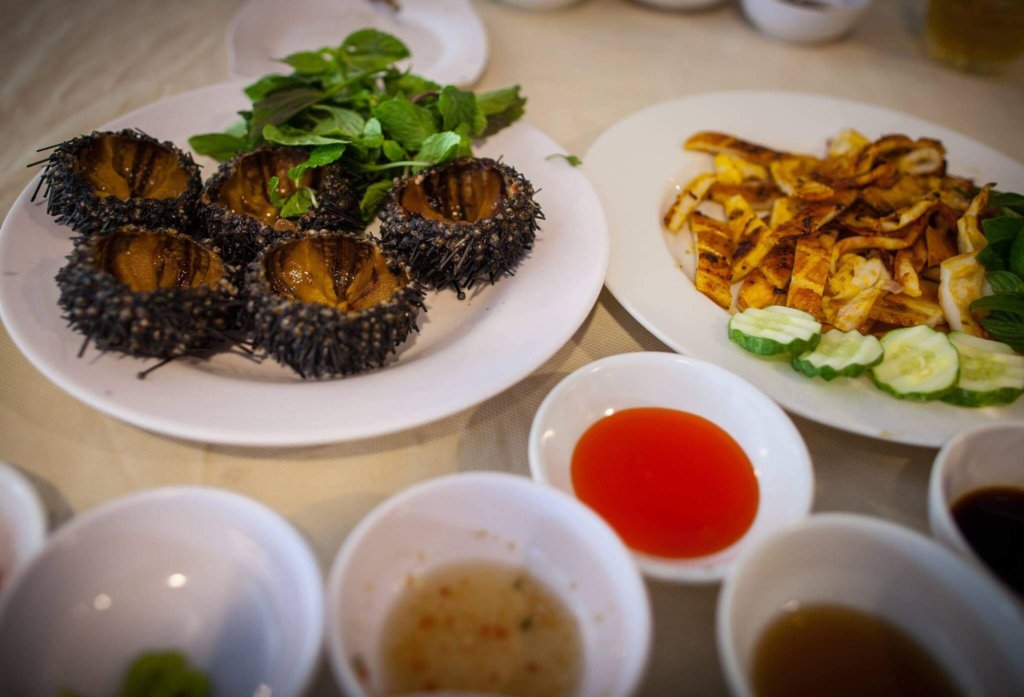 Some dining options include:
***Nhà Hàng Ớt – Khu phố 5, Nguyễn Đức Thuận (Their Garlic Fried Rice is the best!!!!You must try!!!)
***Nhà Hàng Thu Ba 
***Nhà hàng Thu Tâm
***Con Dao Market – corner of Vo Thi Sau and Pham Van Dong streets
***Quán Ăn Thanh Huyền – Khu 3, Hoang Phi Yen Street
***Tri Ky (& others) –  Nguyen Duc Thuan Street
***Phuong Hanh Restaurant– 38C Nguyen Hue, Con Dao
What To Do
1.Enjoy their pristine unspoiled beaches!
Con Dao Island is famous for its nice beaches shaded with evergreen trees, fresh air, clear blue waters, and primitive forests! This island is deserted and absolutely unspoiled by tourism! I felt like I had the whole island to myself!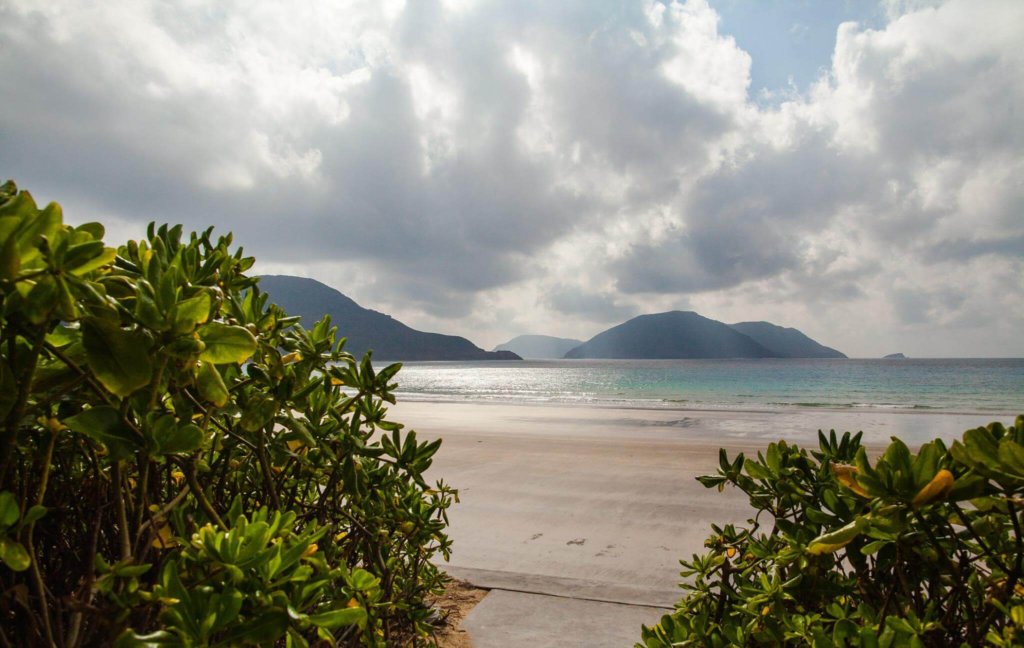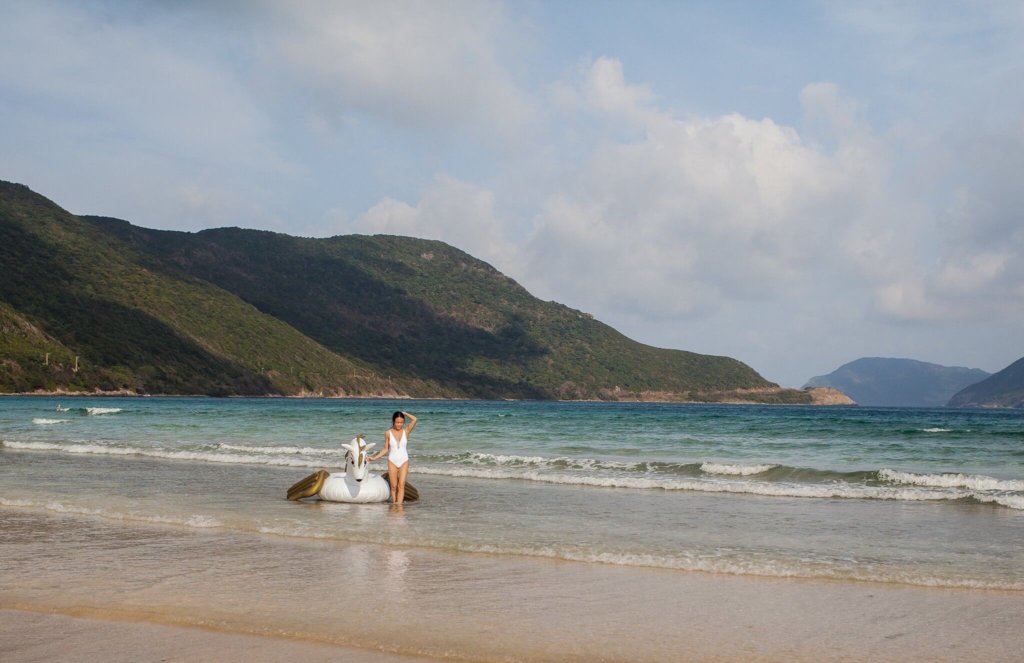 2.Diving:
Con Dao has the best diving in Vietnam. The coral is relatively untouched and very impressive.
3. Fishing:
You can come to 914 pier to rent a boat of fisher, price is $75 for full day and $40 for half day!
4. Snorkeling and Sea Turtles:
You can request your hotel to organize local excursion tours. Trips to the turtle sanctuary can be arranged through the National Park office North of the main town. Be aware that the turtles are likely only nesting in July and August with a few hatch-lings still coming out in September. Do not book a turtle tour outside of this time as it is very likely you will not see any.
5. Trekking: 
The National Park also provides very detailed information about possible treks and walking opportunities but be aware the island has plenty of no-go areas due to the large military presence here.
6. Con Dao prison
Also known under the name "The hell on earth",  Con Dao prison was built in late 19th century by French to imprison tens thousands of revolutionary through over hundred years.
My Verdict
It is interesting to compare Con Dao to Phu Quoc Island. They are the two most alluring beach destinations in Southern Vietnam. Both islands are just a short flight from Saigon, and both offer forested hills, hidden lagoons, pristine sandy beaches, and turquoise bays partly protected as national parks. Vietnamese government makes lots of development in Phu Quoc in hope it will become the next Phuket. By contrast, they would like Con Dao to become a high-end destination pioneered by the Six Senses Resort – where "Brangelina" has stayed. However, Con Dao development has been very slow. To this day, foreign visitors remain very rare. But that's why Con Dao is much more compelling for me because of its absolute tranquility and primitive beauty!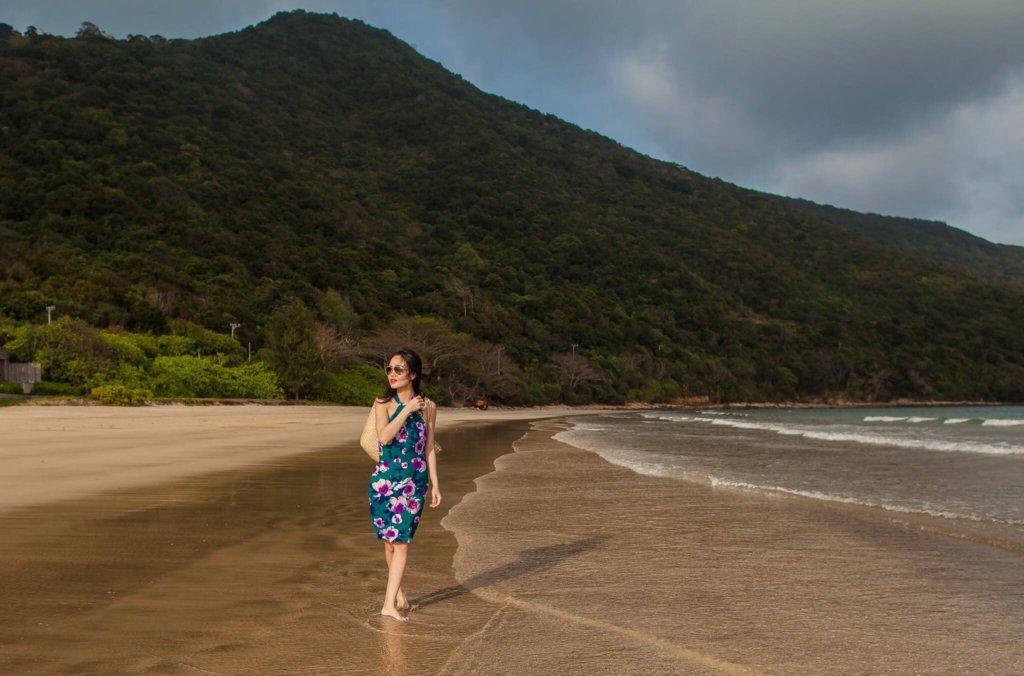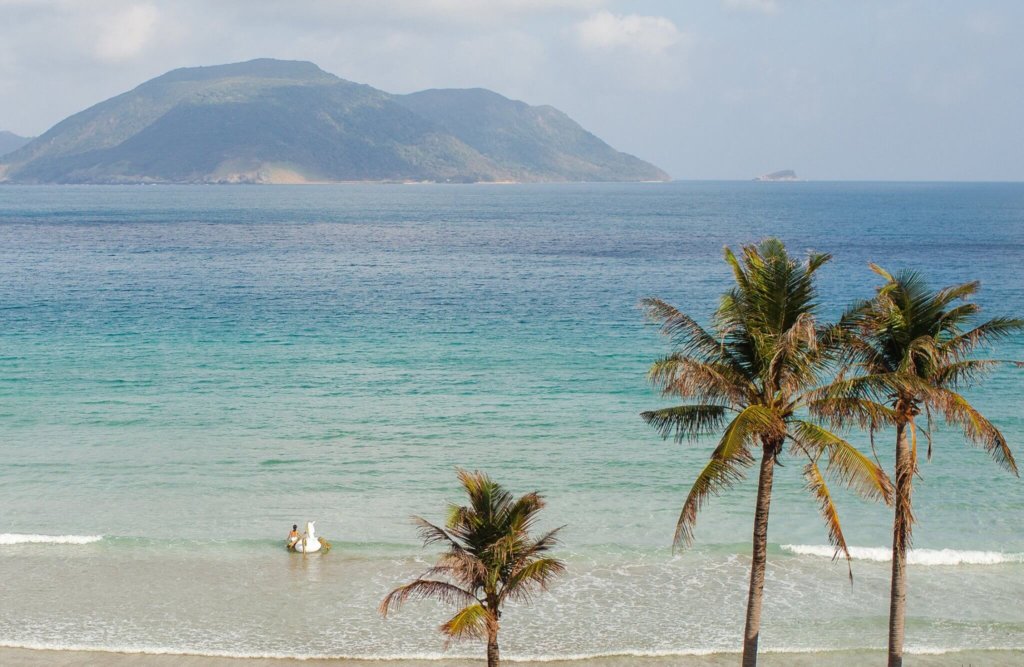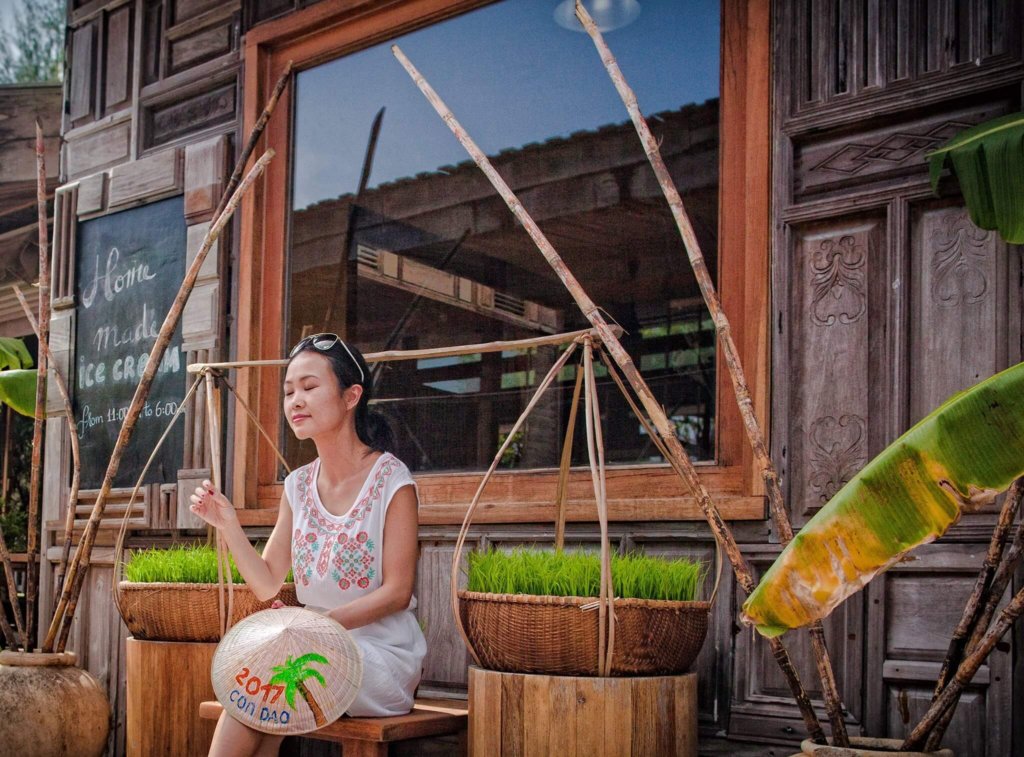 My Video
RELATED POSTS
–> The Ultimate Travel Guide for Barbados (with Videos)
–> Ubud, our Eat-Pray-Love Journey!