MY TRIP TO JAPAN: CHERRY BLOSSOM FESTIVAL 2017
Spring is the perfect time for traveling in Japan. The weather is very pleasant and Japan is blanketed in stunning shades of pink and white. There is a word in Japanese, sakura zensen, which describes the blossom's movement from the tip of the southern Japanese islands of Okinawa in early February all the way to the most northerly cape of Hokkaido by the end of May.
I have been asked many times why I have not yet been to Japan, with the answer being that I was just waiting for a time that was right and Cherry Blossom Festival 2017 was the perfect time for me to explore this lovely country. Besides the gorgeous cherry blossom, I'm in awe with Japan's majestic temples and shrines, zen gardens, lush national parks, and a rich historic culture. In this blog is a list of my top 10 favorite things to do in Japan!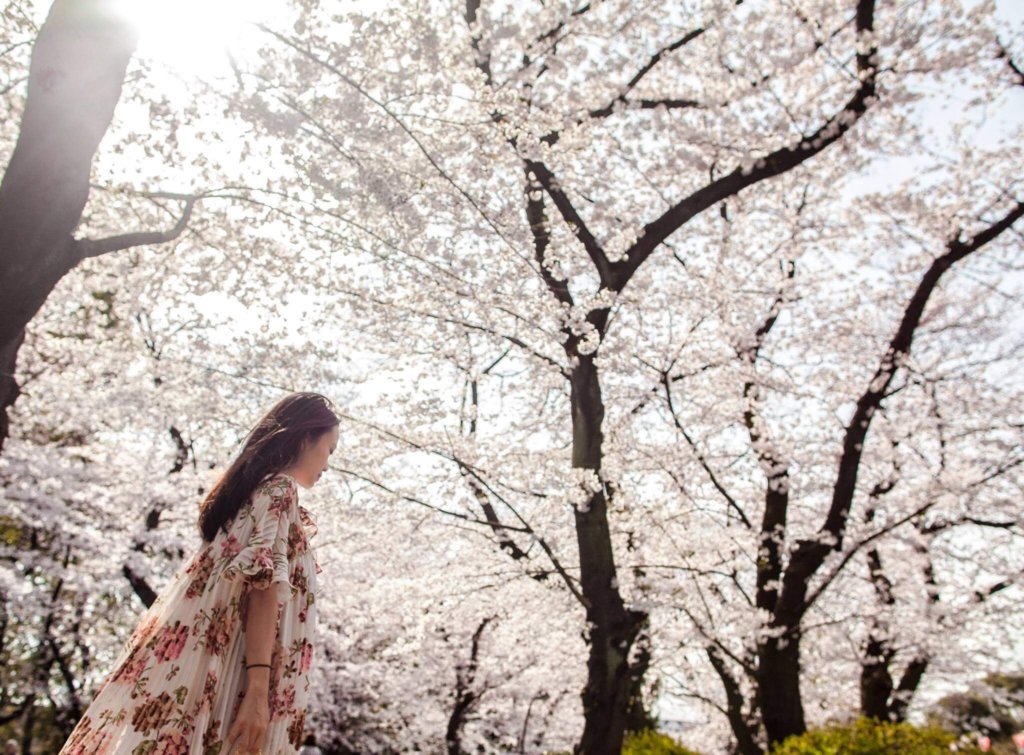 1. SAKURA VIEWING 
It can be a challenge to catch the sakura gorgeous view since it requires estimating when exactly the flowers will bloom. Cherry Blossom Season is late March to early April in most places in Japan. Cherry buds start to open in late March, it takes 7 to 10 days to reach the peak, so they bloom fully in early April. There are some Japanese weather forecast companies release cherry blossom forecast every year; however, none of them is precise because it still depends on the weather. One of my favorite places for sakura viewing is Ueno Park in Tokyo!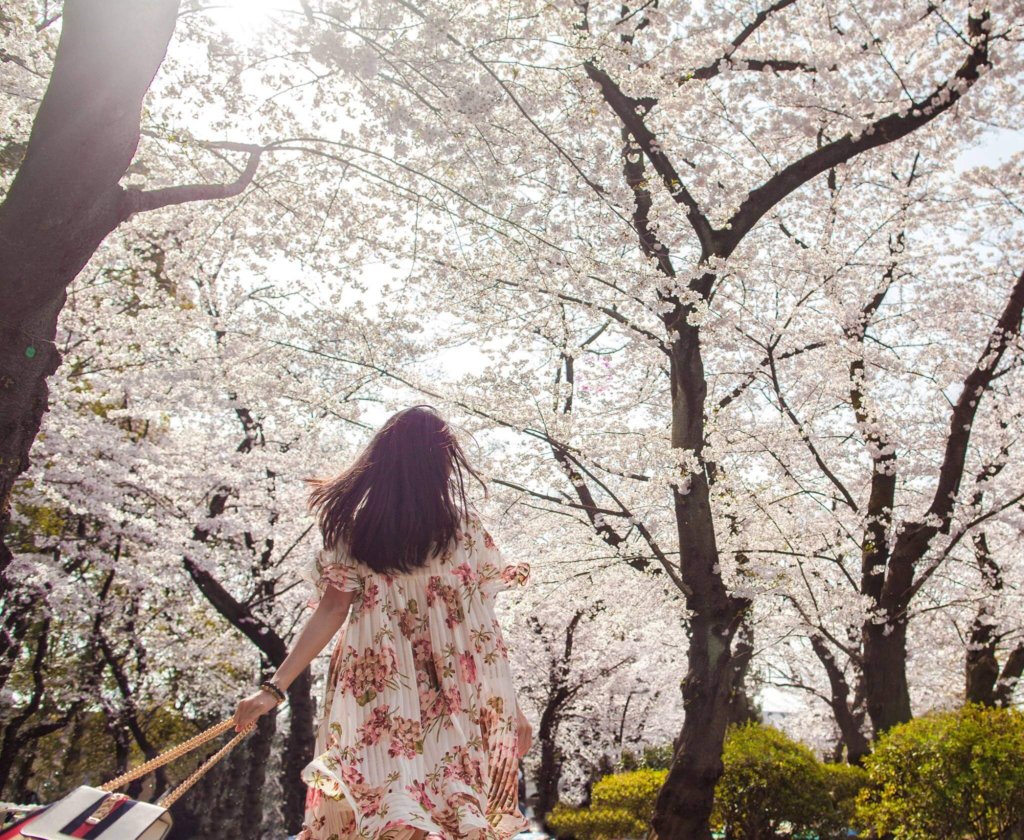 A very busy park filled with cherries and locals having the blossom party either side.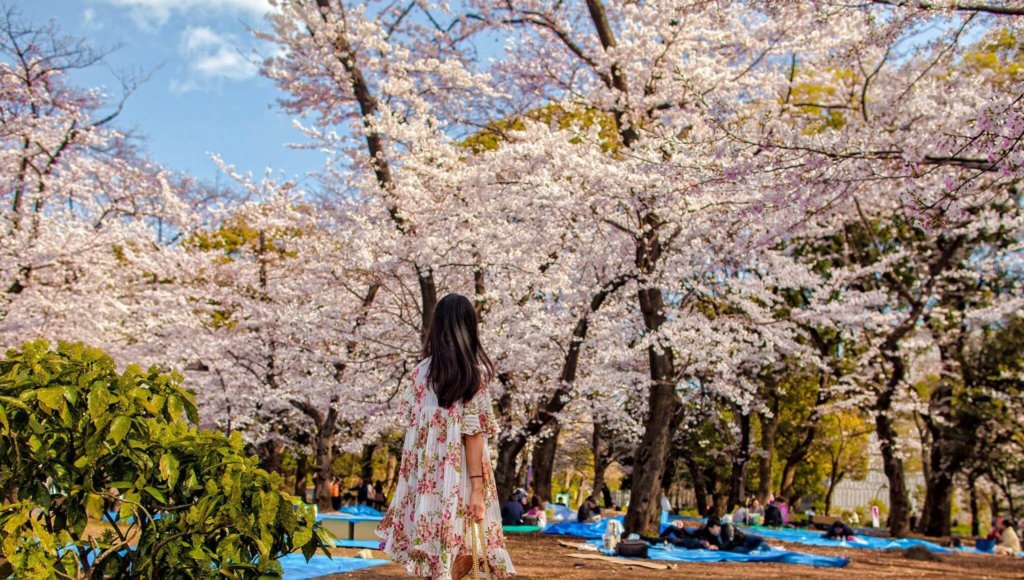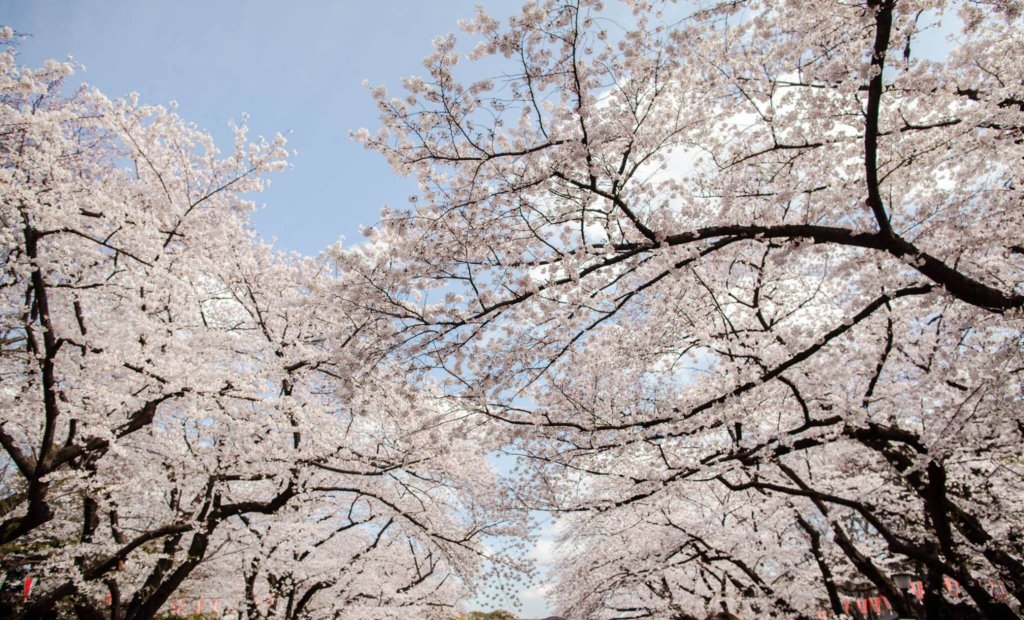 2. SPENDING A DAY IN GION (KYOTO'S GEISHA DISTRICT)
Gion is Kyoto's most famous geisha district. Gion attracts tourists with its high concentration of traditional wooden townhouses (machiya) which contains teahouses, shops, and restaurants. These buildings give this area a beautiful old world charm!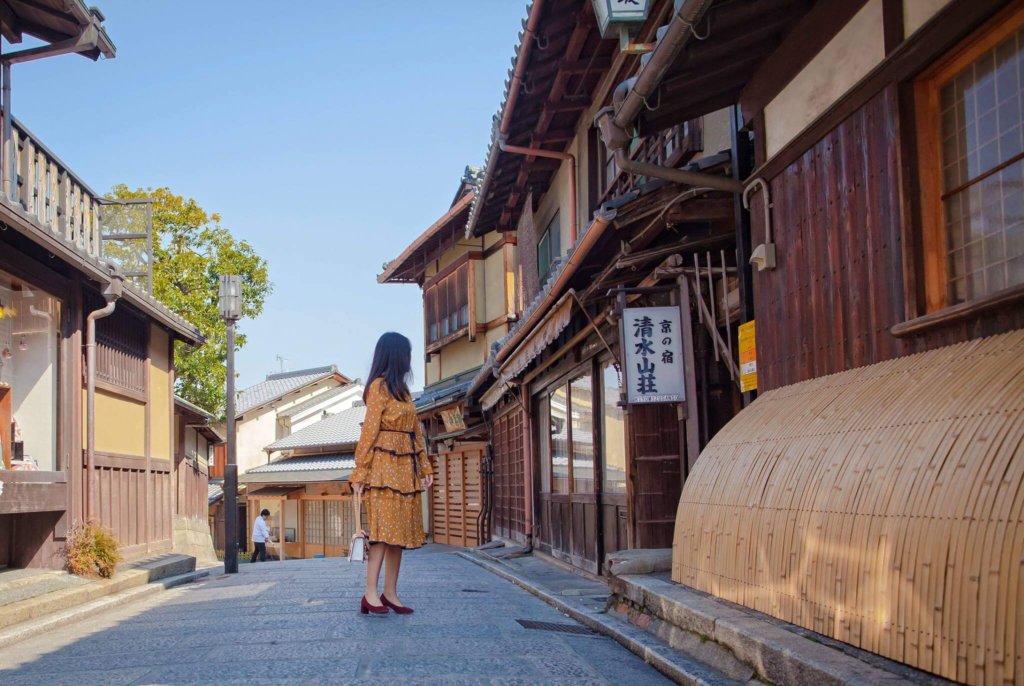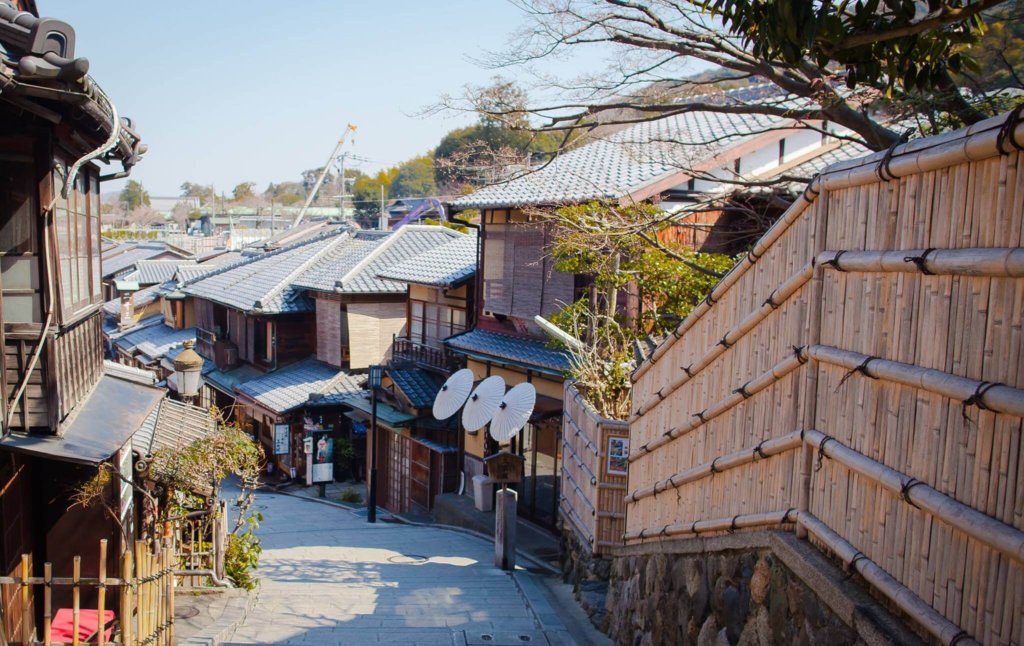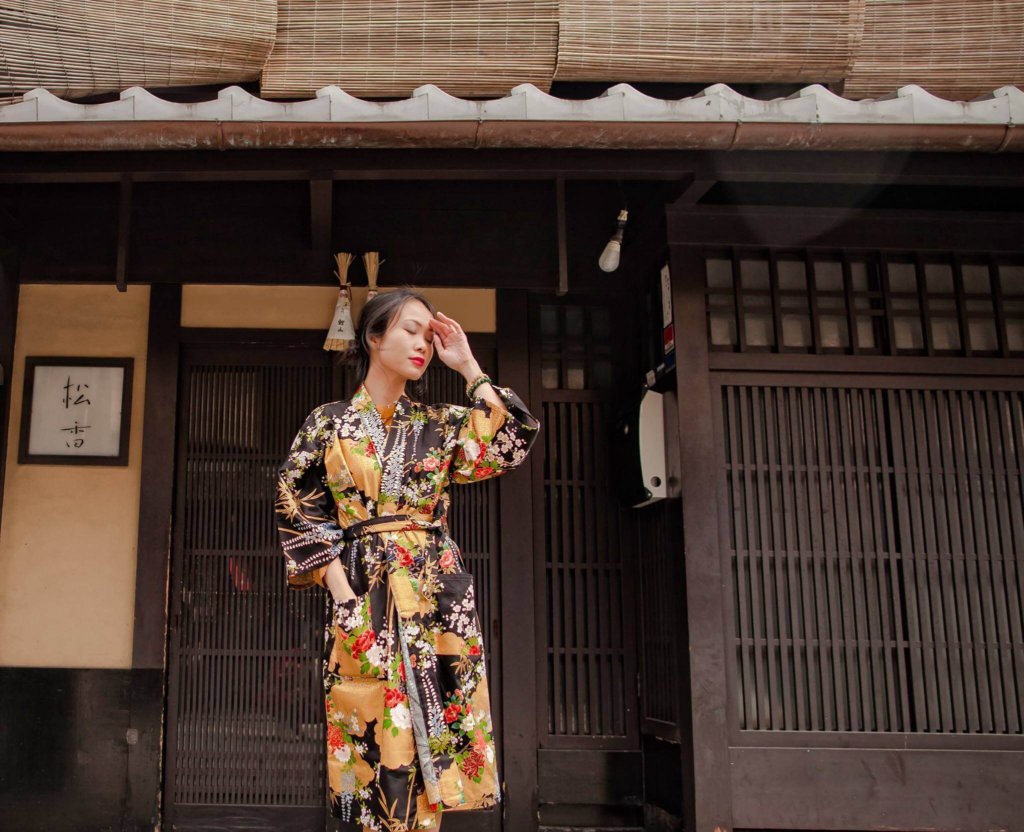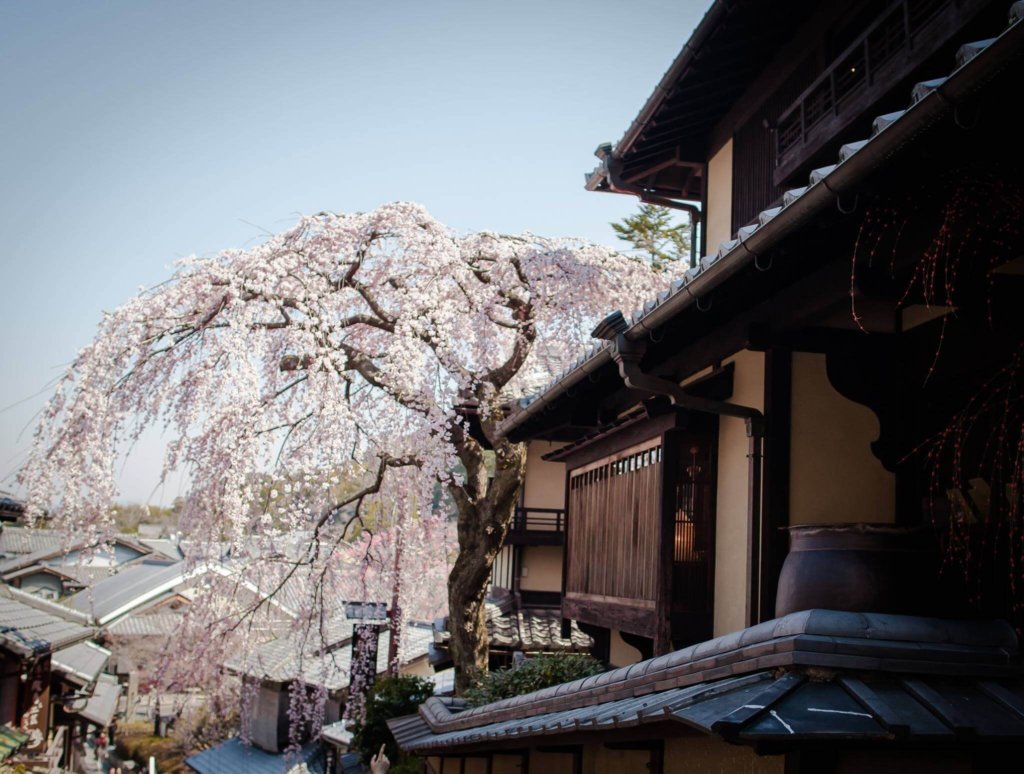 Another scenic part of Gion is the Shirakawa Area which runs along the Shirakawa Canal parallel to Shijo Avenue. The canal is lined by willow trees, high class restaurants and ochaya, many of which have rooms overlooking the canal.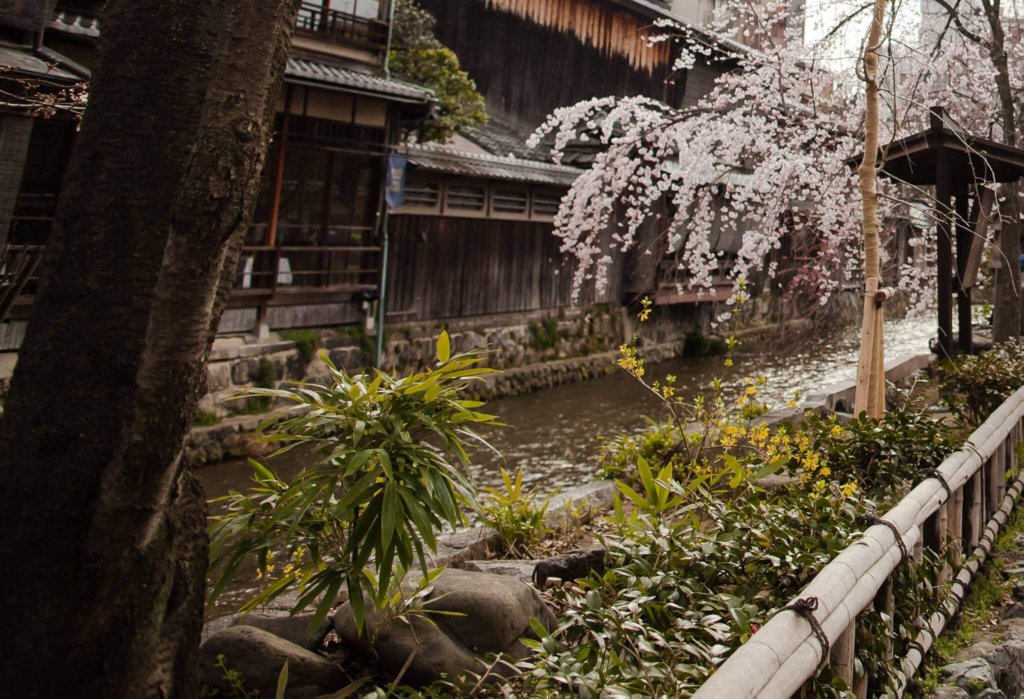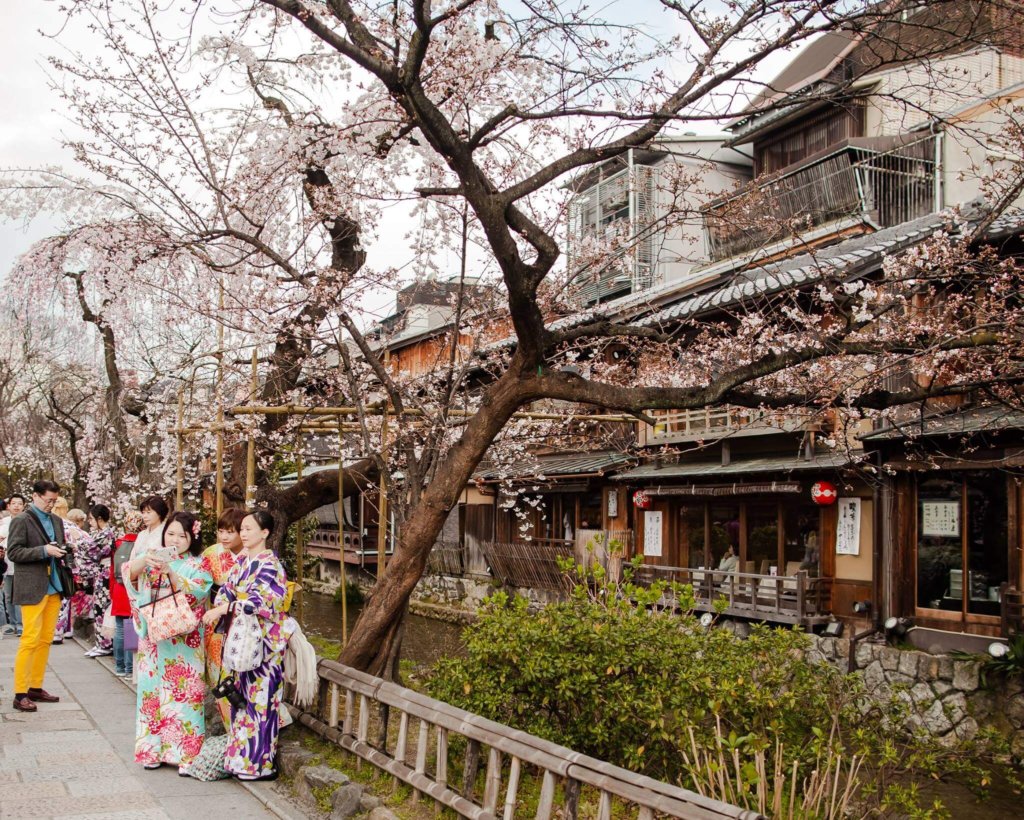 Geisha are found throughout Japan, but Gion is considered the birthplace of geisha culture! Gion is at its most atmospheric in the early evening, when the lanterns are lit and apprentice geisha will flit about the back streets on their way to their appointments.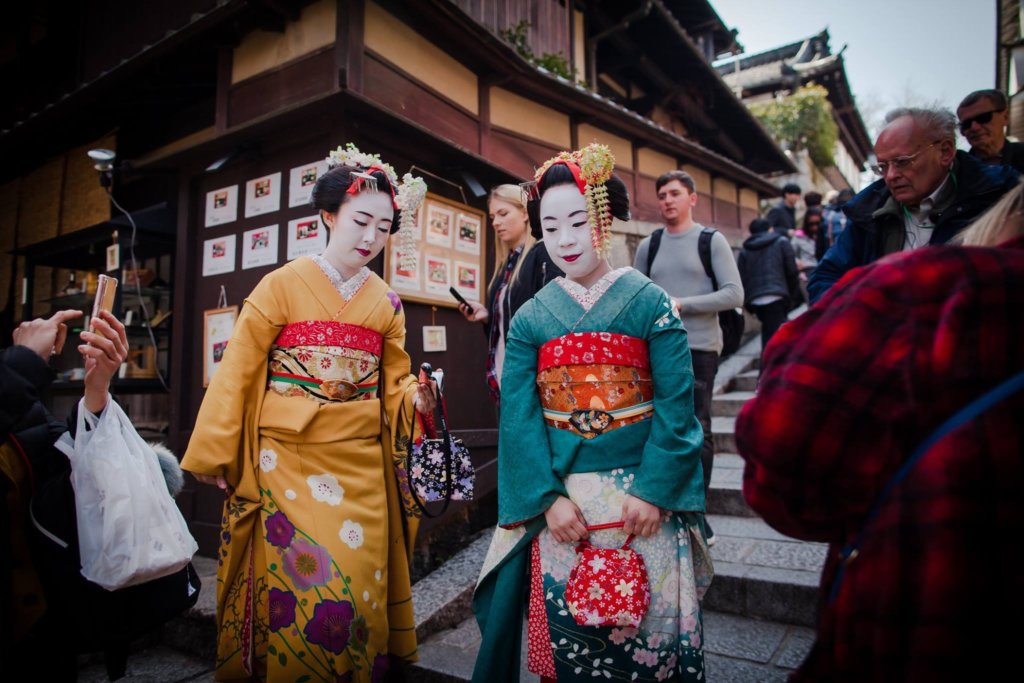 3.EXPLORING KINKAKUJI (THE GOLDEN PAVILION)
Kinkaku-ji, the famous "Golden Pavilion," is Kyoto's most iconic sight. Seeing a crowd of people flocking to a site in Japan is quite common, especially at famous sightseeing locations, and visiting Kinkaku-ji will feel very much the same. Once you arrive and pass through the gates, you follow the path through dense woods and there the temple sits alone on stilts by a large pond. You can imagine how crowded this place can get as everyone is packed into the small pathways around the pond. However, the good news is that it's not difficult to get a good photo of the Golden Pavilion (covered with gold leaf) despite the crowds because it sits in the middle of a pond and no one can get near to the pavilion to block its beauty!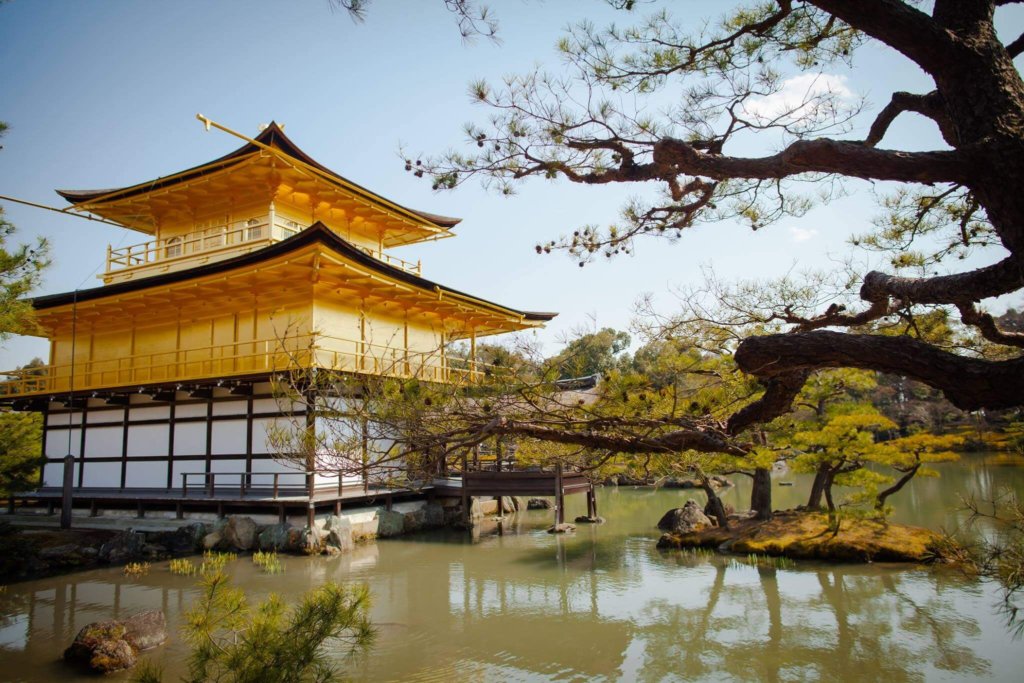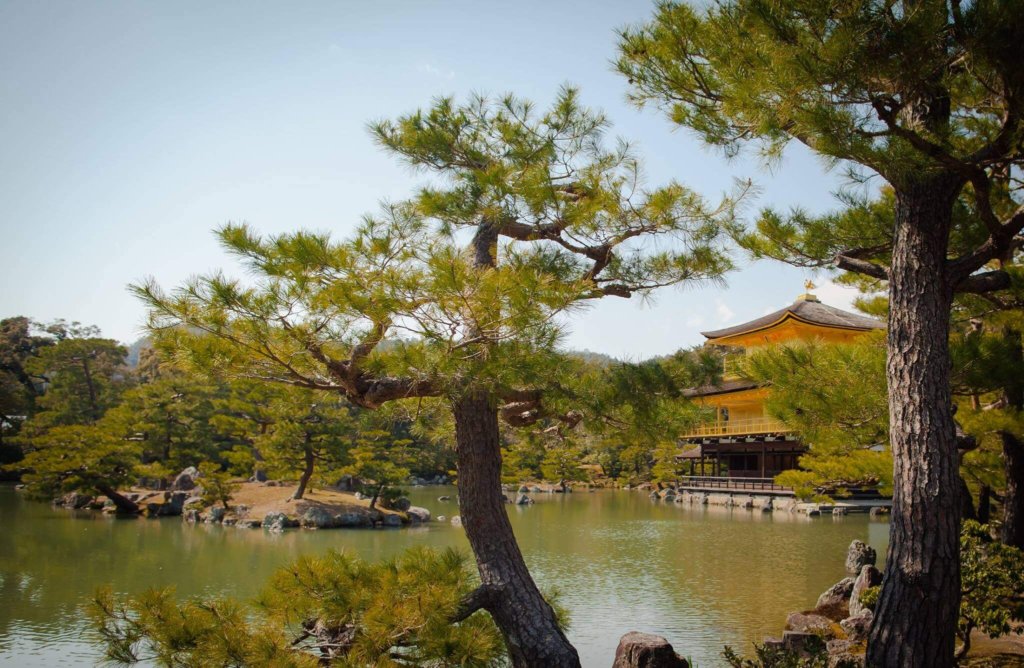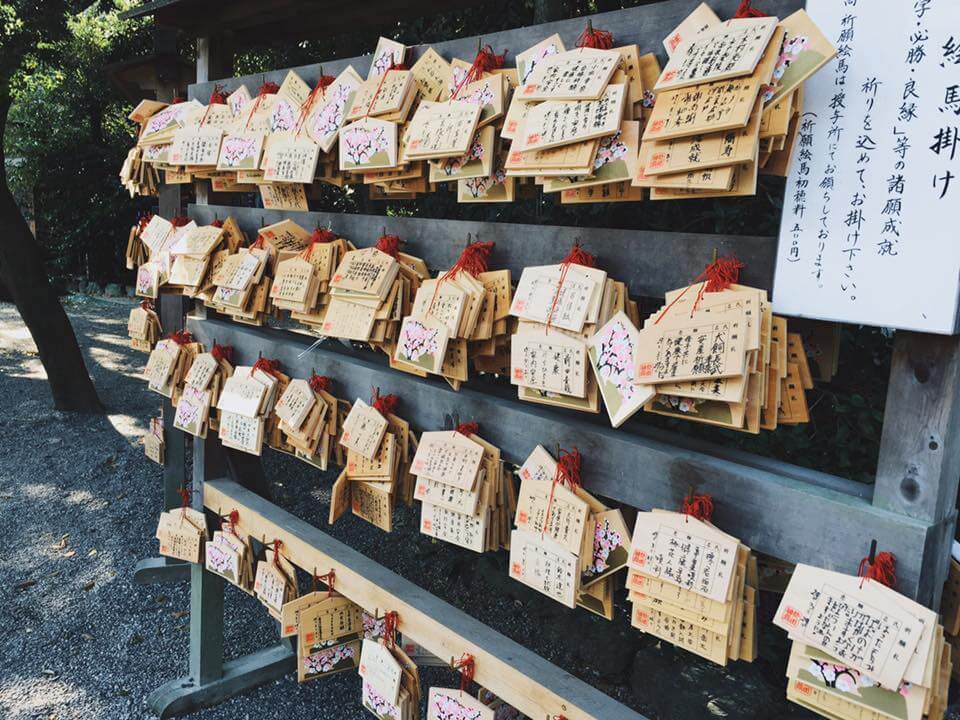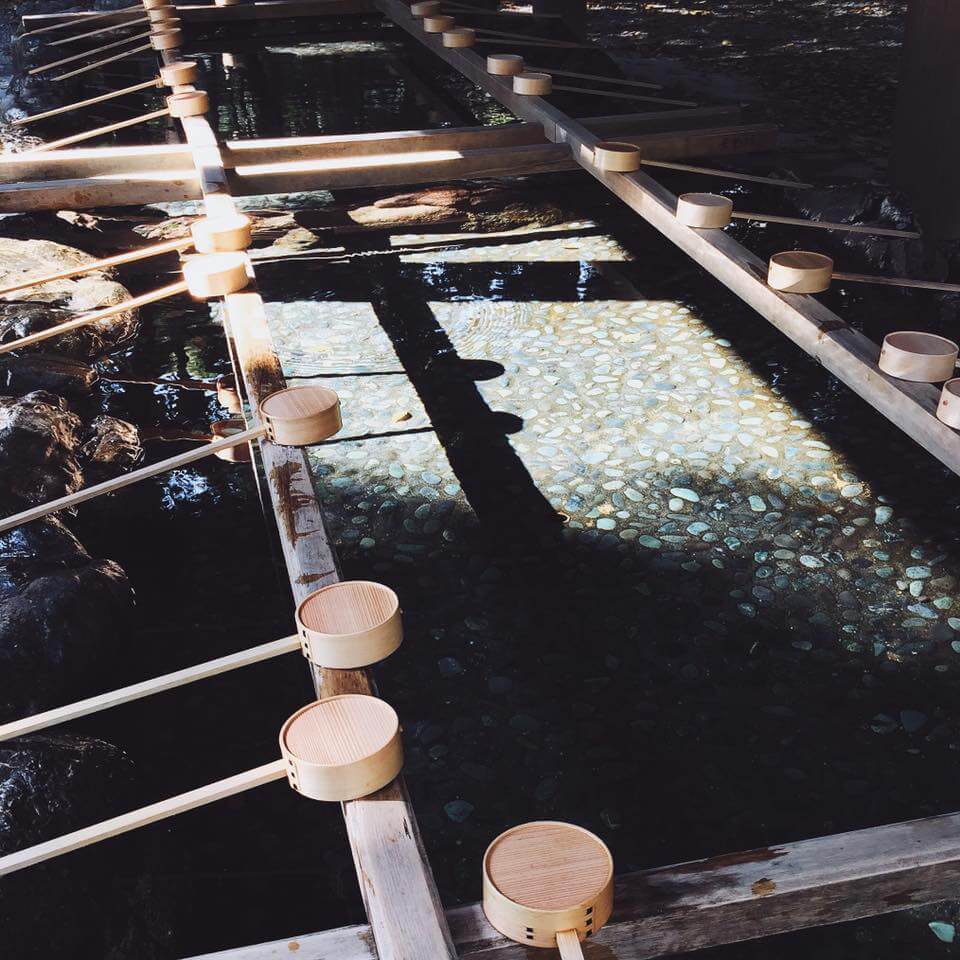 4. TRYING ON TRADITIONAL KIMONO OR YUKATA
One of the things that you absolutely should do when visiting Japan is try on their traditional full-length garment called: the kimono. It would be so lovely to stroll around the streets in a kimono, and take a lot of photos in the process! A nice kimono will go well with cherry blossoms, or a temple or shrine in the background.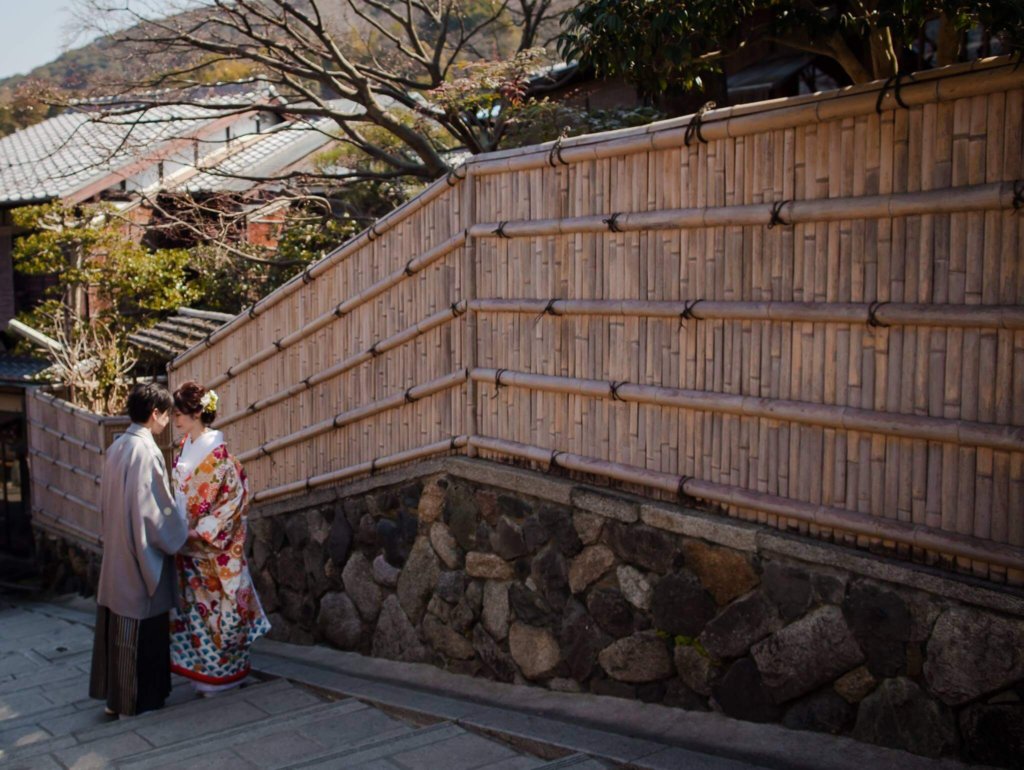 A full kimono set customarily costs a fortune and a kimono is an extremely intricate piece of clothing to put on as it involves a lot of layers. You can't just wear it without any prior experience and knowledge. However, you don't have to worry about not having your own kimono or not knowing how to wear one, as there are kimono rental shops that are happy to offer a hassle-free kimono-wearing experience to tourists. In summer, they also rent out yukata, which are made of lighter, thinner material than regular kimonos.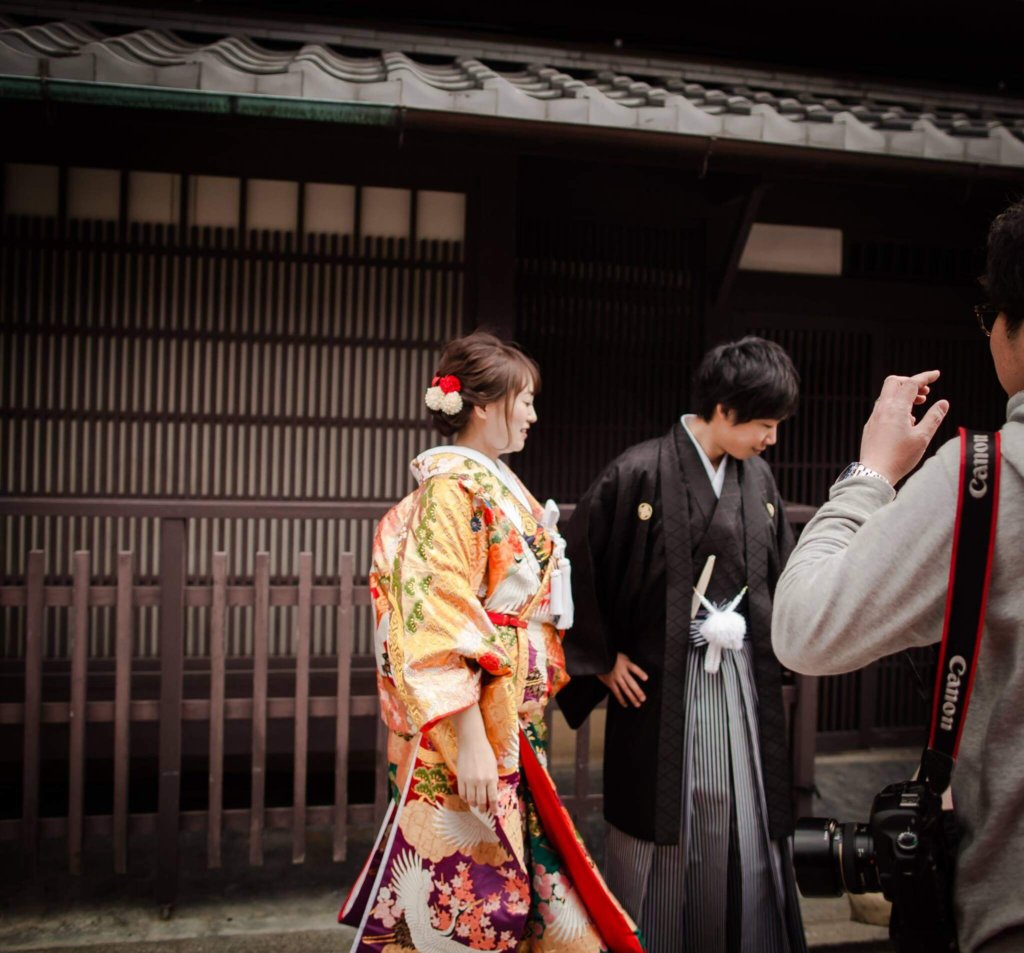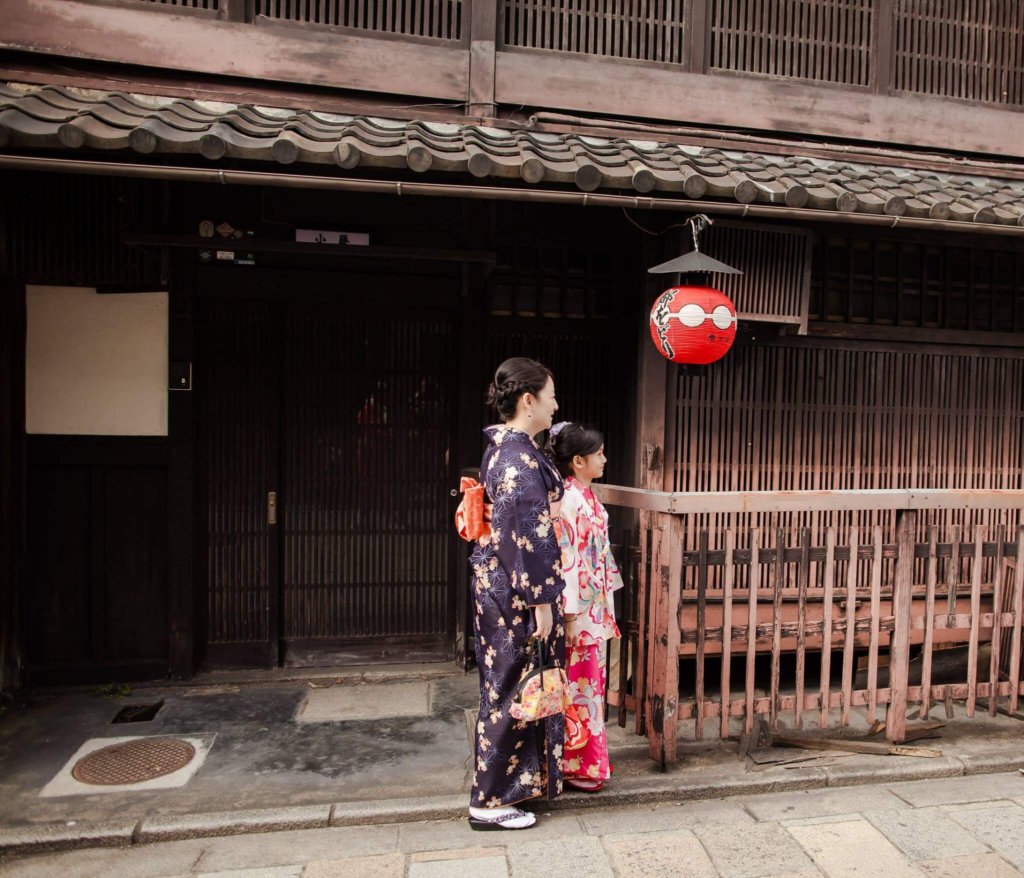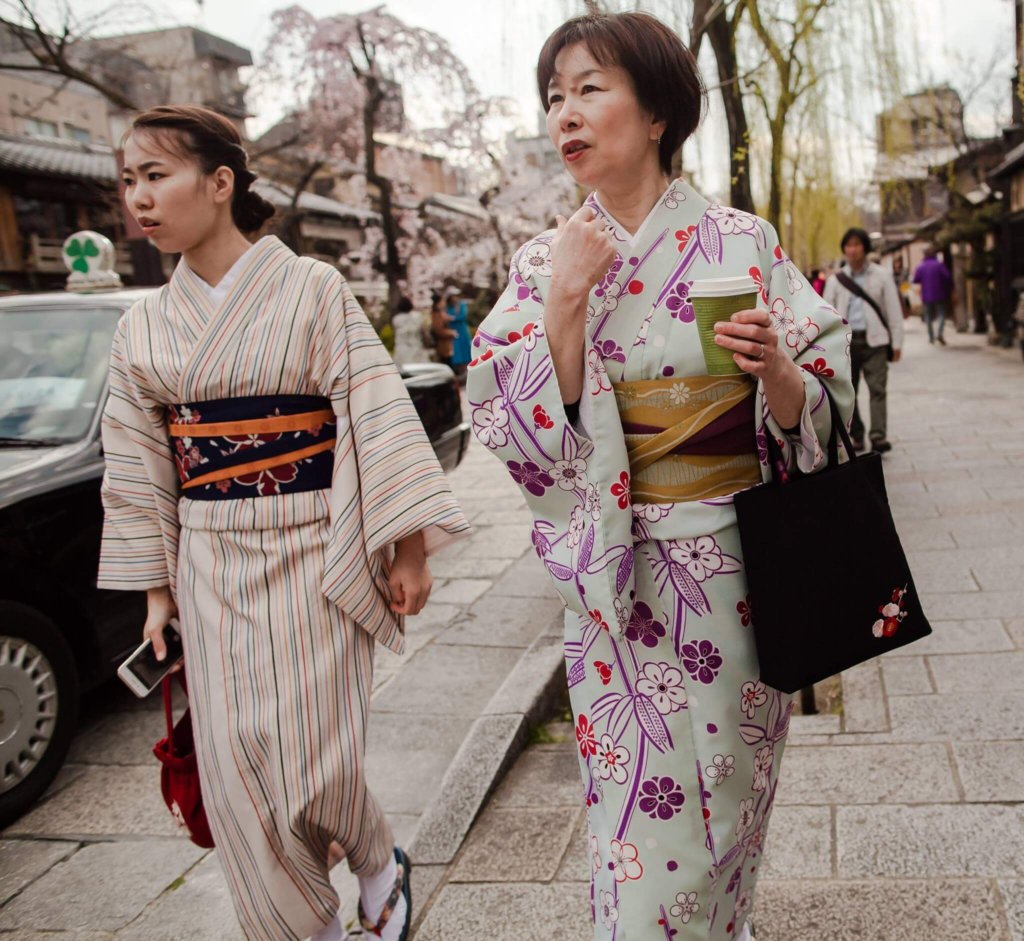 You will have an awesome day wearing a traditional kimono/yukata and walking along traditional temples and streets. This is a unique way to truly understand the culture in Japan.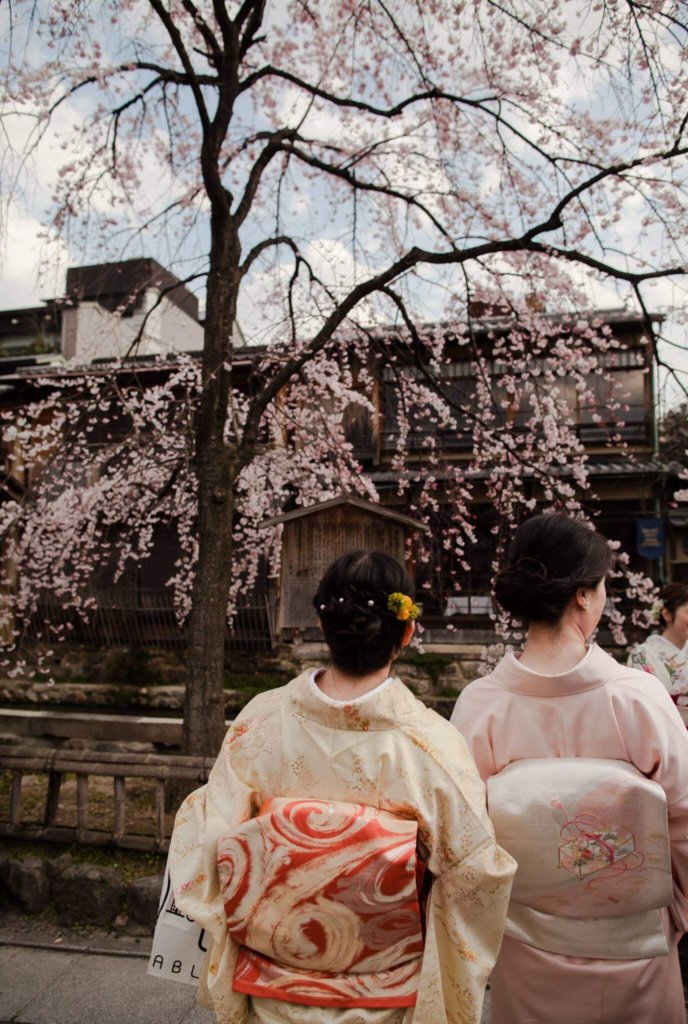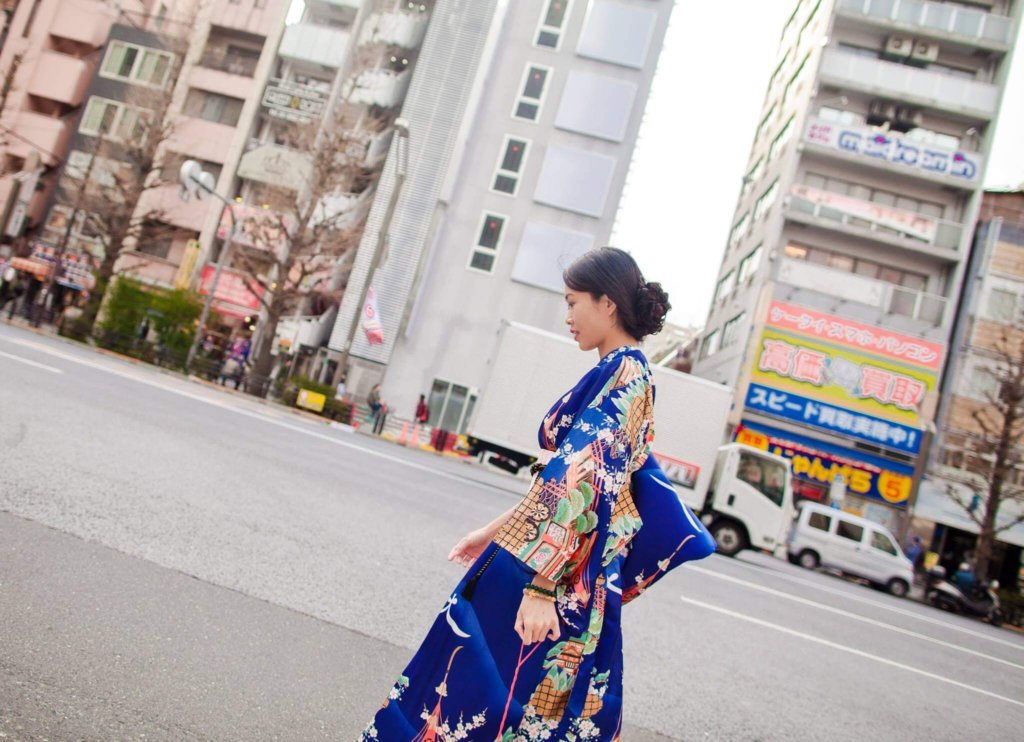 5. EATING KOBE BEEF IN KOBE CITY
Kobe Beef is arguably one of the most renowned foods in Japan, and among its most expensive! Prized for its flavor, tenderness, and well-marbled texture, it's considered one of the best wagyu brands in Japan!
The meat is sliced into bite sized pieces, grilled and served with just a few light seasoning like high quality salt, sesame oil, shoyu, and sometimes a dab of sweet wasabi. But the meat is so flavorful and juicy, it honestly needs little!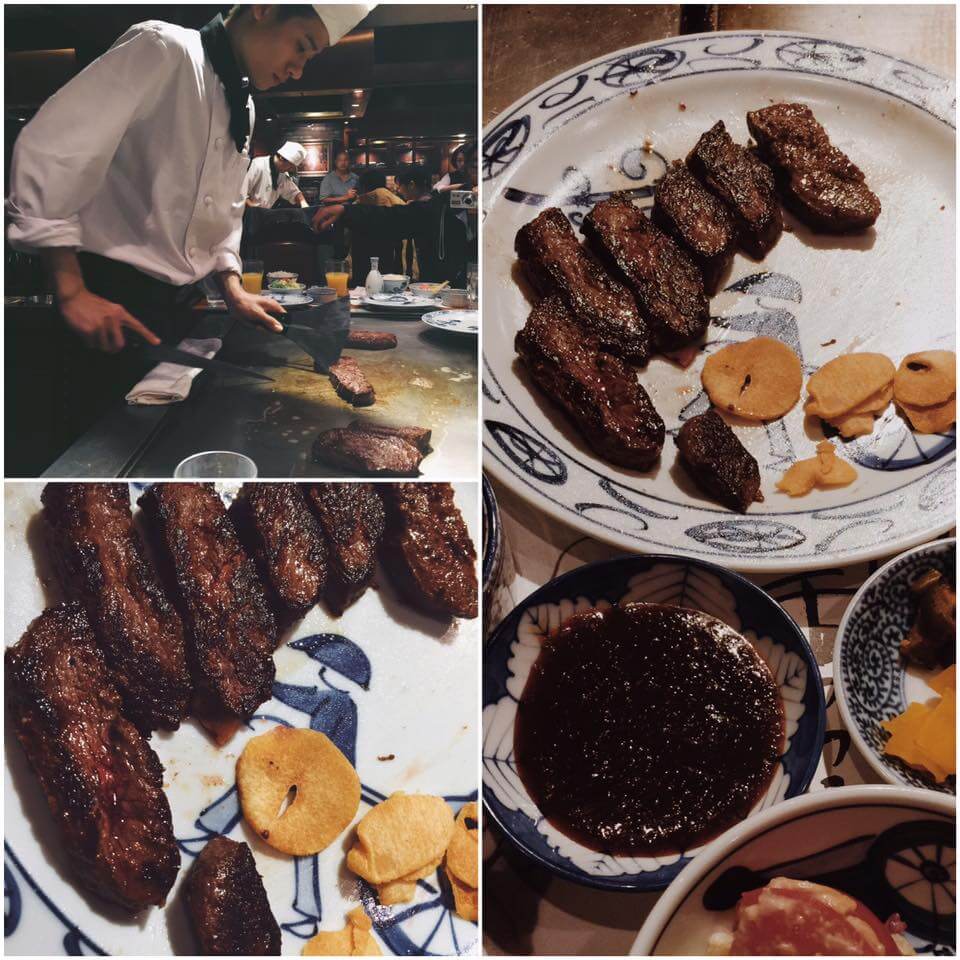 6. VISITING MT. FUJI
Many visitors to have their heart set on getting out of the city, especially to view nearby Mt. Fuji. Mount Fuji is the highest mountain in Japan at 12,389 feet. It is about 100 km south-west of Tokyo, and can be spotted from the city on a clear day.
There are many locals and foreign tourists who come specially to hike up the mountain from all over the world. The route is split into ten stations, with the first one at the foot of the mountain and the tenth right at the summit. You can drive up or take a bus up to the fifth station after which you have to start trekking.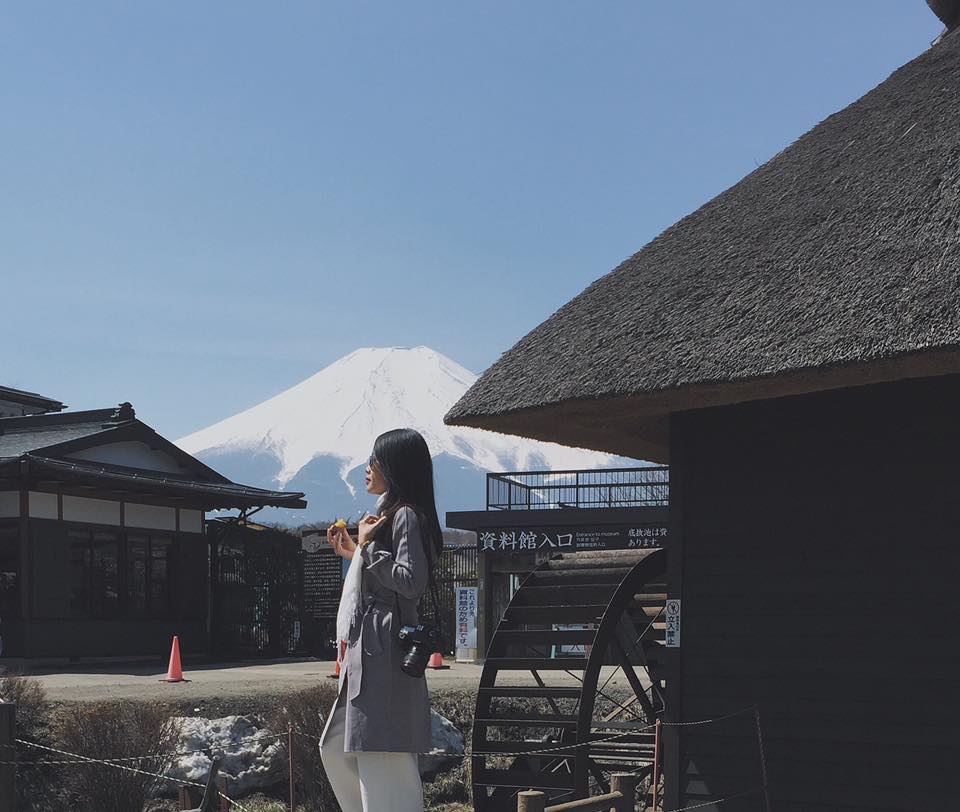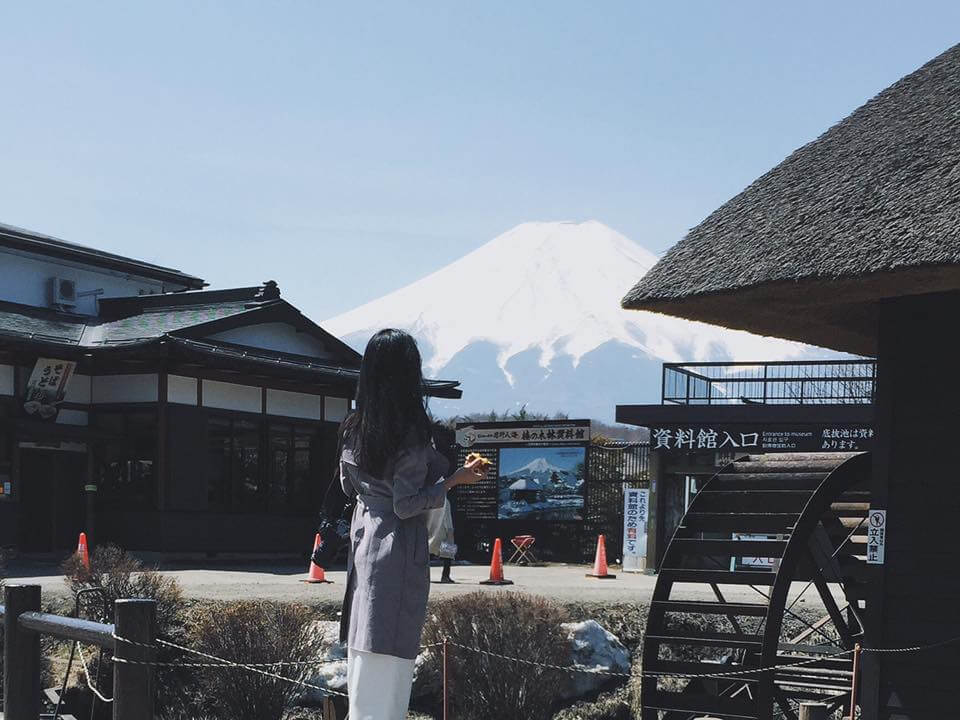 7. SOAKING IN AN ONSEN (JAPANESE HOT SPRING BATH)
Onsens are an important part of Japanese culture. They are geothermally-heated public baths! As a volcanically active country Japan has thousands of hot springs bubble up everywhere, and for hundreds of years Japanese people have enjoyed them mainly for health benefits and socializing. There are many types of hot springs, distinguished by the minerals dissolved in the water. Different minerals provide different health benefits, and bathing in waters just the right temperature activates the body's various systems and stimulate circulation and speed up the metabolism.
Many of us are uncomfortable with anyone seeing our naked bodies, but being naked with friends and strangers is a traditional practice in Japan just like bowing and taking shoes off before entering a house. For Japanese, bathing together in a natural hot spring is a healthy, relaxing, and bonding experience.
8. VISITING OSAKA CASTLE
Osaka Castle is one of the country's most beautiful castles. This impressive castle is one of Japan's most iconic landmarks along with cherry blossoms, Mt. Fuji, shinto shrines, and geishas.The premises of the castle contain a lawn-covered park with an area of about 105.6ha, which is covered with cherry blossom trees.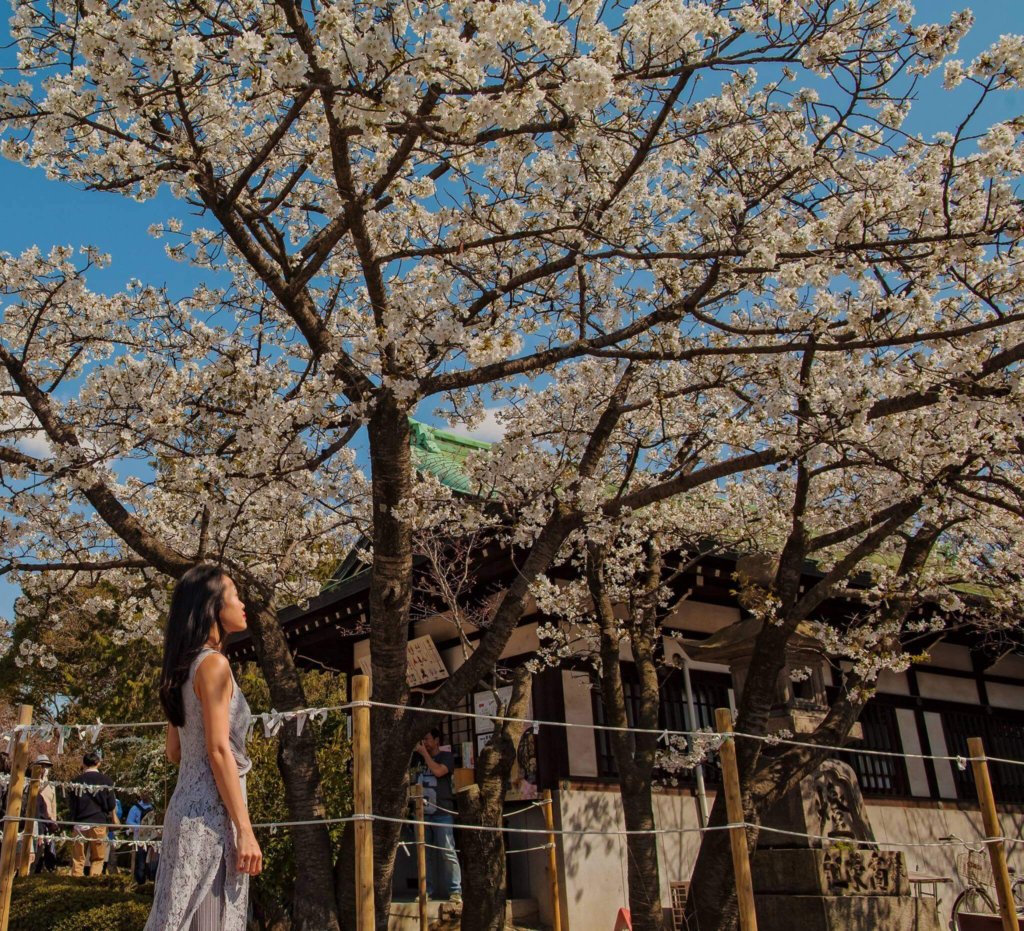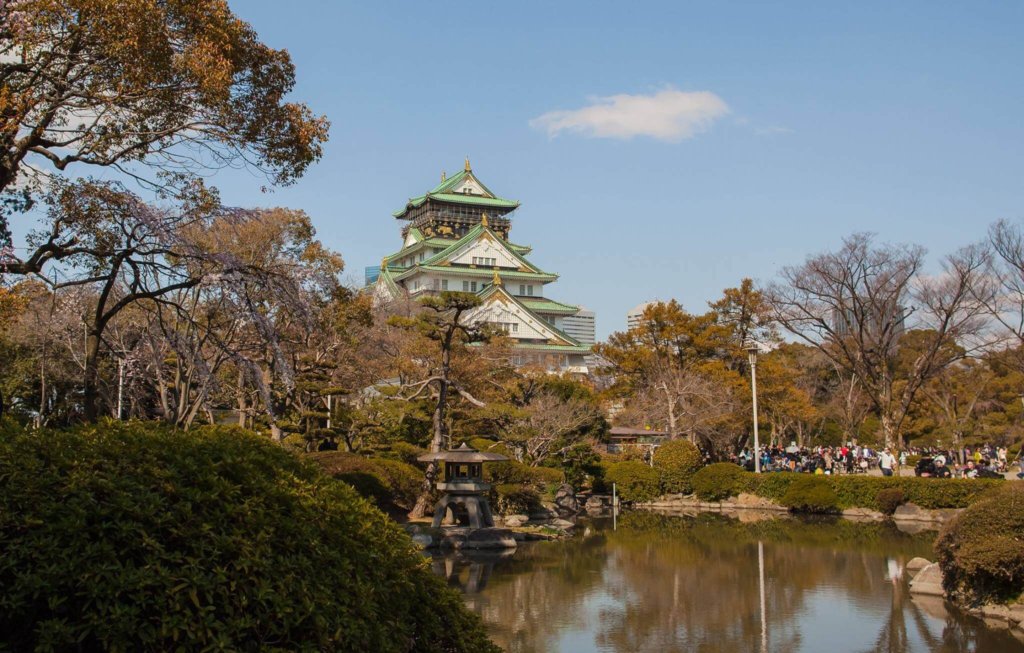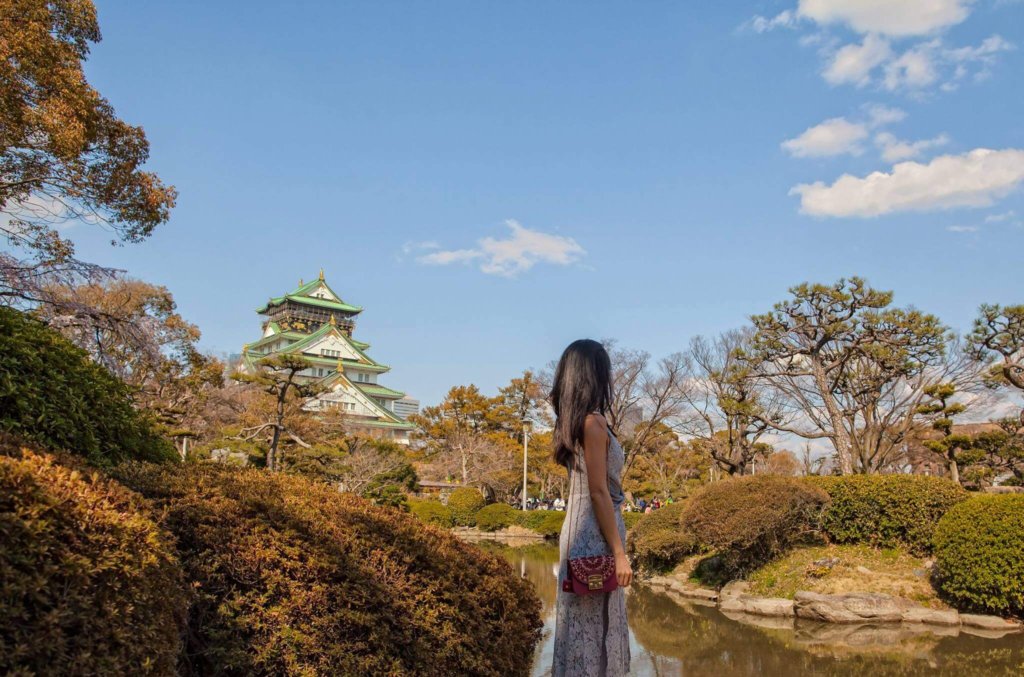 9. STOPPING BY THE IMPERIAL PALACE
The Tokyo Imperial Palace serves as the official residence of the Emperor of Japan. It occupies an area of more than three square kilometres, and is located in Tokyo's Chiyoda ward. A quick glance at the map of Tokyo will reveal a huge green spot right in the center of Japan's capital. What looks like an enormous landscape park is in fact the Imperial Palace. Although you can't go inside the palace, the surrounding grounds and park are beautiful. The Garden Plaza features approximately 2,000 carefully tended black pines, making such a grand entrance to the Imperial Palace.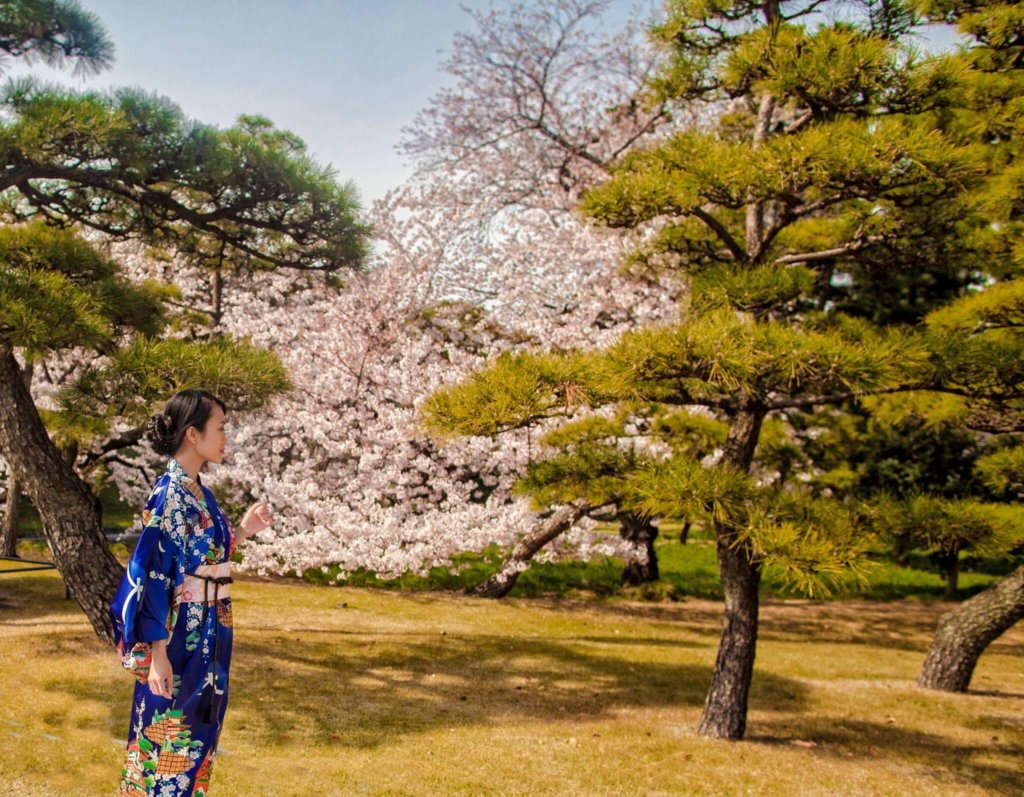 10. DRINKING COFFEE AT CAT CAFES
Cat cafes have exploded in popularity all over the world in recent years. The first cafe was started in Taipei, Taiwan in 1998 and quickly took off in Asia. Japan especially embraced the concept and is now home to hundreds of cat cafes. They are a place where you can relax with a coffee and enjoy a bit of feline company. Cat cafes try to re-create that "at-home" feeling of lounging around in your own living room!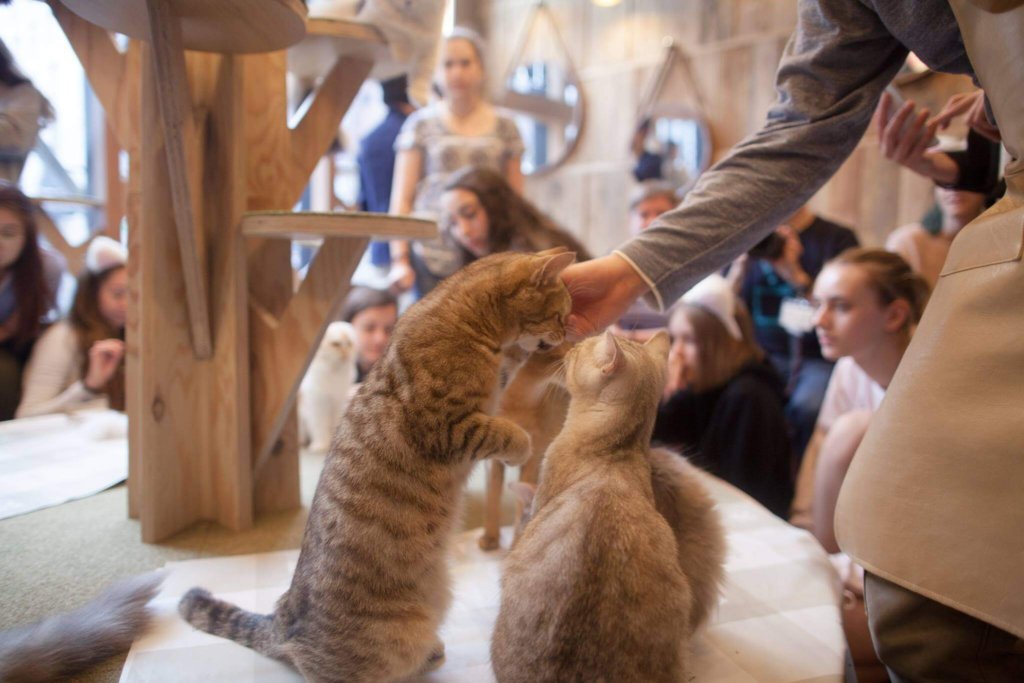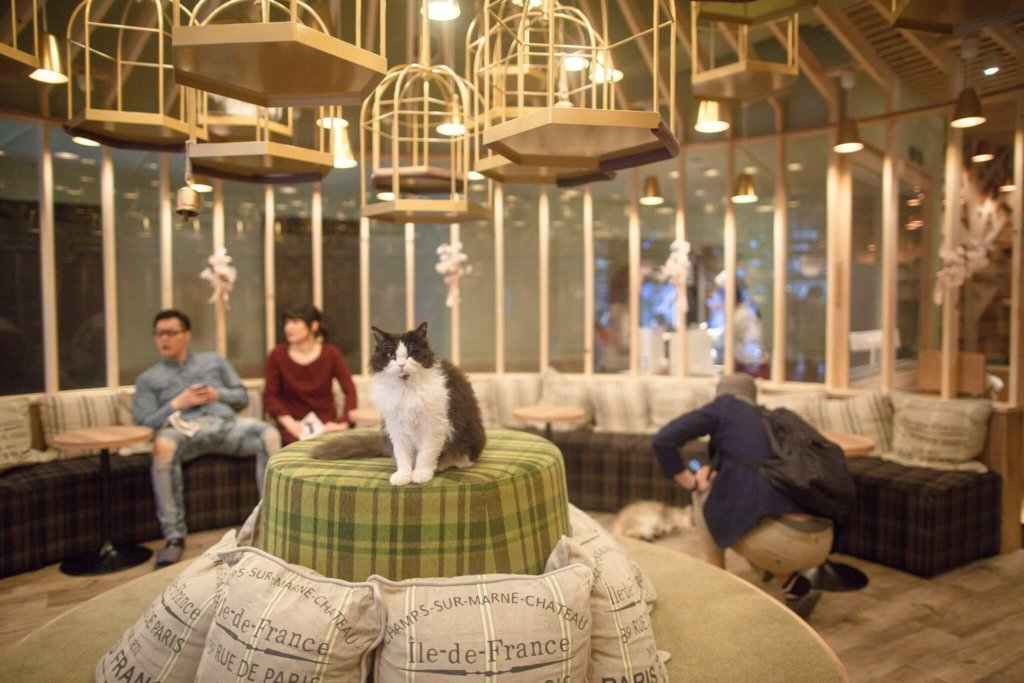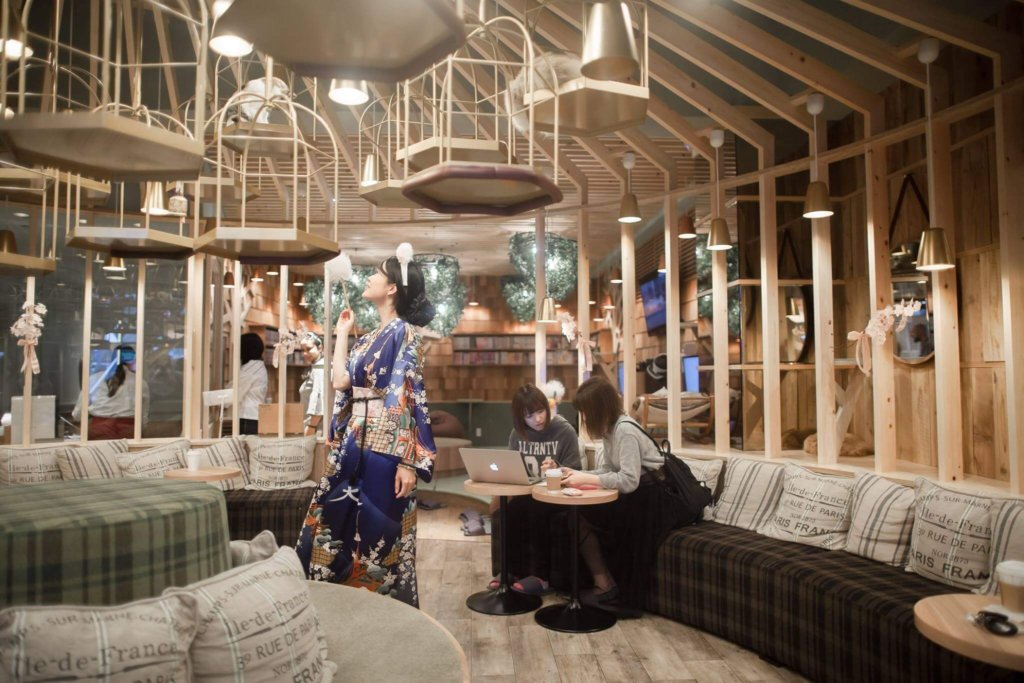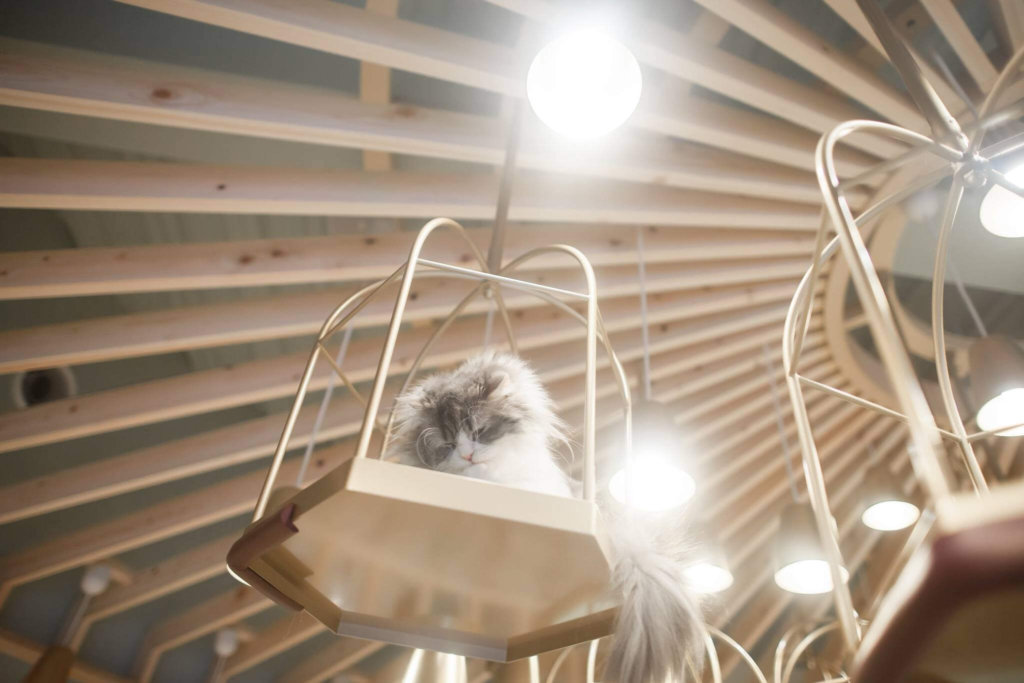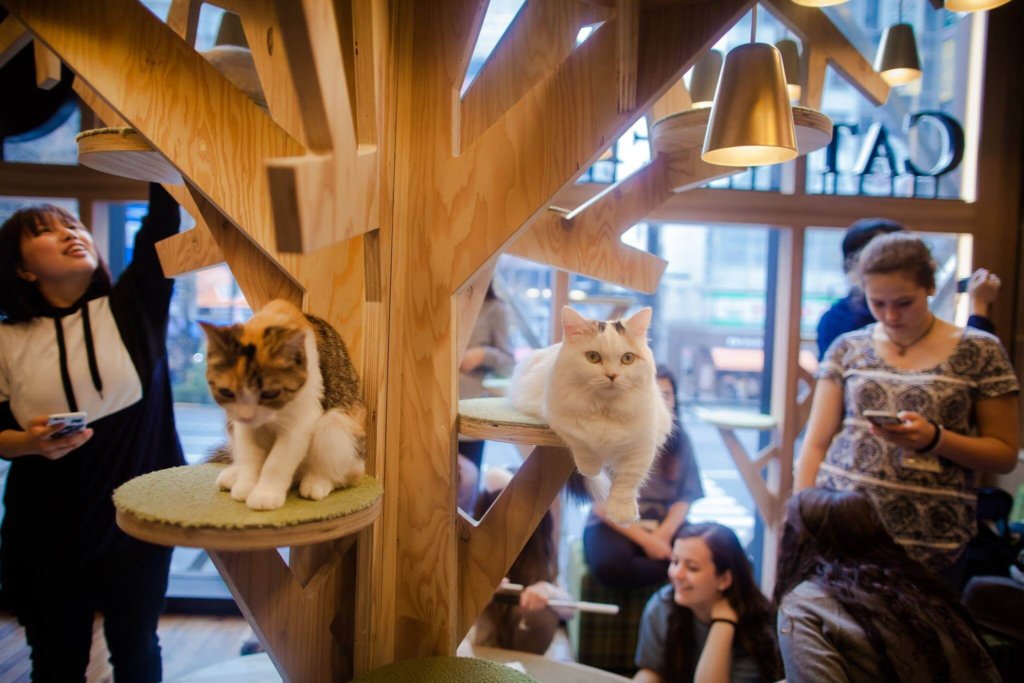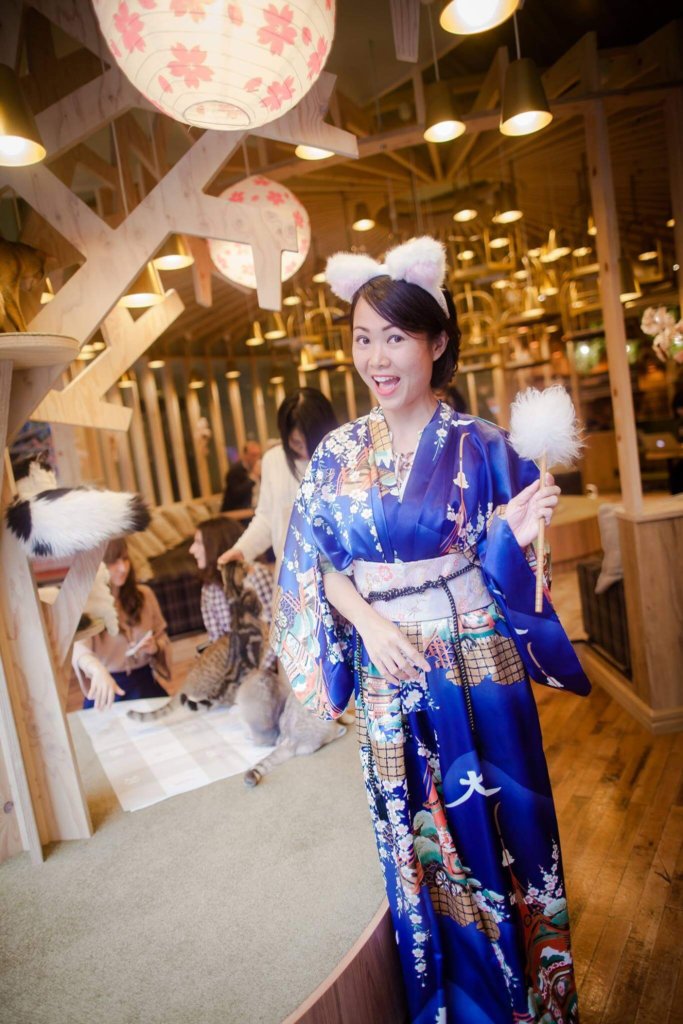 RELATED POSTS:
–>Sapa Vietnam – A Complete Travel Guide
–> Ubud, our Eat-Pray-Love Journey!