5 Unique Birthday Ideas for Your Girlfriend
When your girlfriend/wife shows you this blog (as hints to guide you what to do for her birthdays), you might hate me for putting so many ideas into her head and ruining your life. However, when your lady's birthday is a week from now….when you feel all nervous and jittery…when you are scared of asking what she wants, you might then find my blog very helpful. To be honest, there is no way that my husband can pull off any of the ideas in this blog (I'm obviously the mastermind behind everything!!!). Guys are generally not good at planning birthdays or picking gifts. The quest for the perfect gift or well planned birthday can be stressful so here I am to guide you through to choose some creative and unique ideas for your girl. Hopefully these ideas can kickstart your efforts.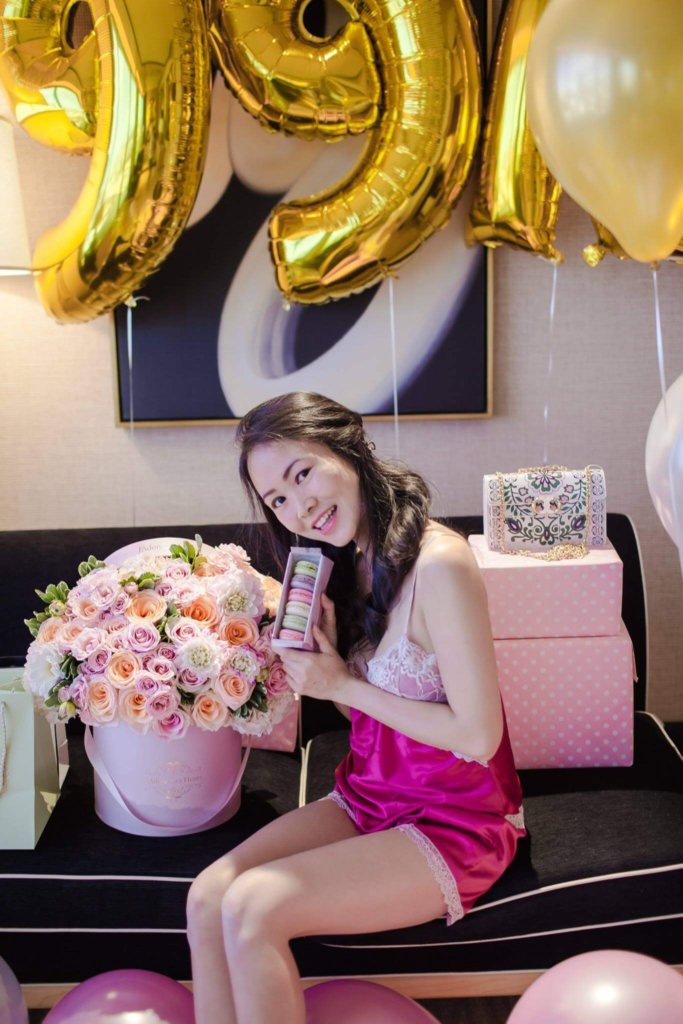 1. Unique Flower Bouquet
"Flowers for birthdays" sounds such a cliche, but I'm not talking about any regular flower arrangements that you can pick up at a local florist or by searching on 1-800-Flowers website! You can poke on around her social media apps like Pinterest or Instagram, you would know that ladies nowadays are crazy about unique bouquets ranging from everlasting roses in a glass box to luxurious flowers packaged in Parisian-style gift boxes. These are not just simple flower arrangements, but rather elegant works of arts that will immediately impress your girl and might even bring her to tears!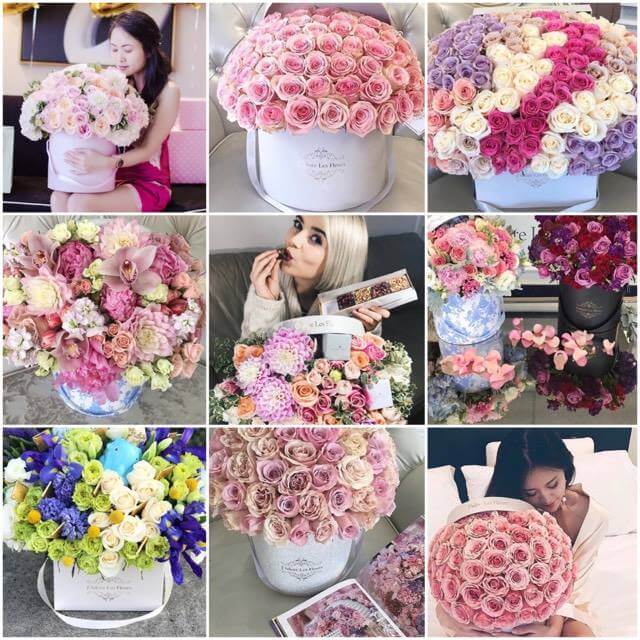 If you are in Los Angeles, I highly recommend J'Adore Les Fleurs who make a lush and prestigious statement by taking floral arrangements to their recipient to another level. J'Adore Les Fleurs succeeded in combining the style of Parisian packaging and branding by delivering luxurious flowers in their signature gift boxes. Giving birth to the first flower boutique to do such arrangements in Los Angeles. Here are some pictures of my birthday bouquet arranged by J'adore Les Fleurs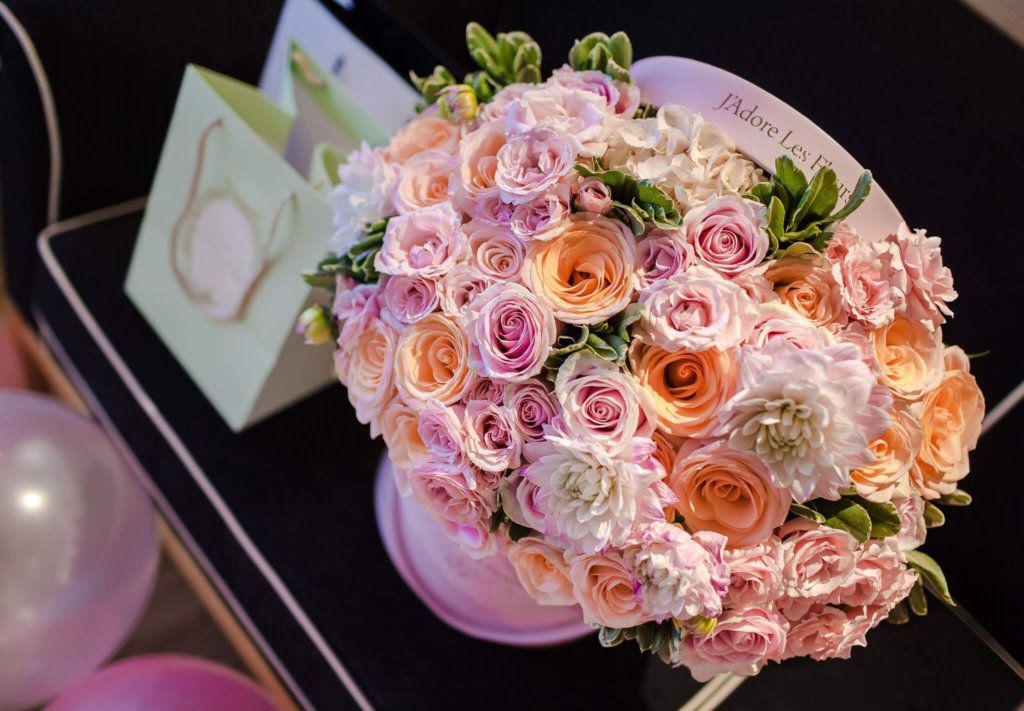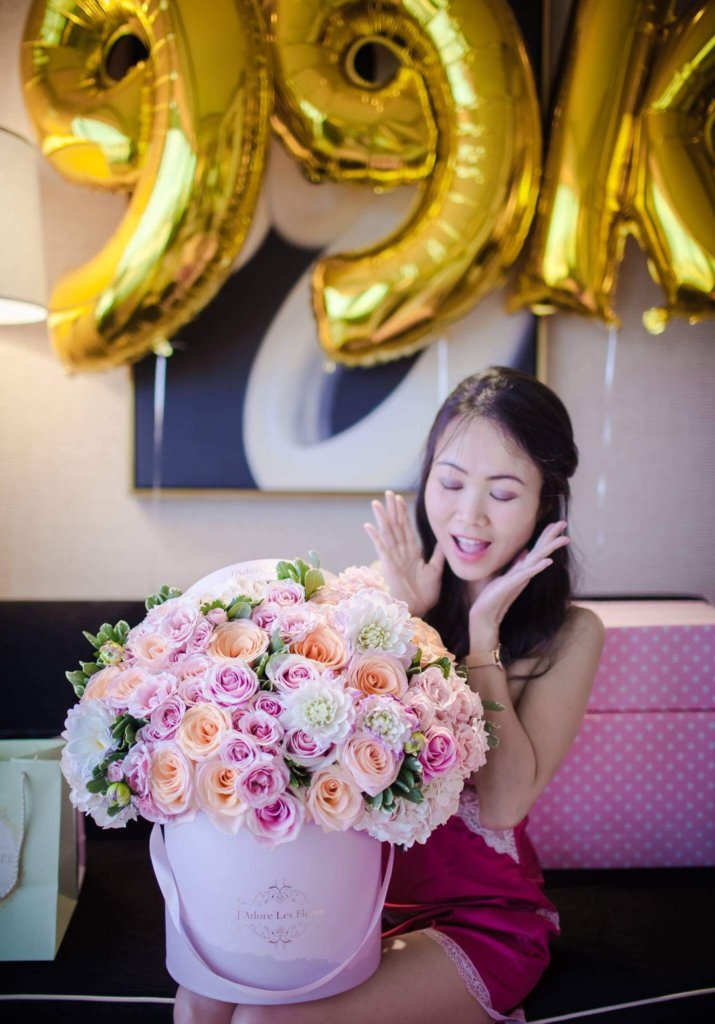 If you are in Sydney, check out Seed Flora. I'm a big fan of their Instagram page! Their flowers are huge, luxurious, and make such a grand statement!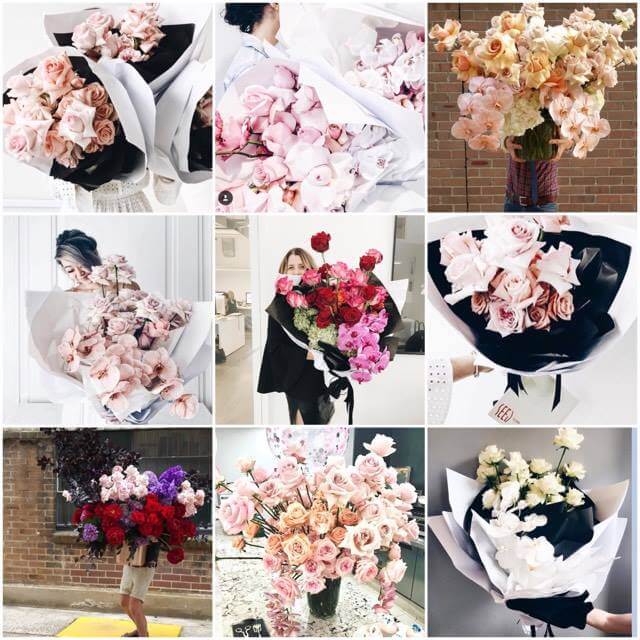 2. Unique Cake Ideas
Have you heard of watercolor buttercream cakes? It's the latest cake trend on Instagram. These stunning modern cakes make a statement on their own; the addition of a little pastel colors on the surface of the cake adds to the paint-inspired fun. This style of cake would make for a bold, modern impression in pastel or muted hues. I'm collecting some images from one of my favorite Instagram account, @cakebsycliff, for some stunning examples of these gorgeous cakes!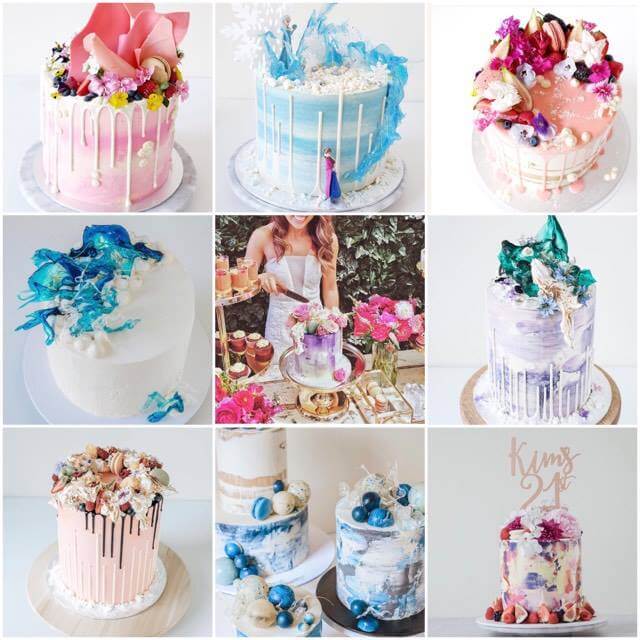 I ordered my watercolor birthday cake from Sweet E's Bake Shop. Their Contemporary Cakes are perfect for birthdays, showers, or any occasion! Their Watercolor Dream design is covered in beautifully colored, marbled Vanilla frosting and includes a luscious white chocolate drizzle, sparkly sanding sugar, yummy French macarons, white chocolate gems, and pretty candy toppings with metallic gold accents.
Or you can surprise your lady with these cute adorable handcrafted buttercream flower cupcakes! These are some images I collect from @incredibleflowercakes !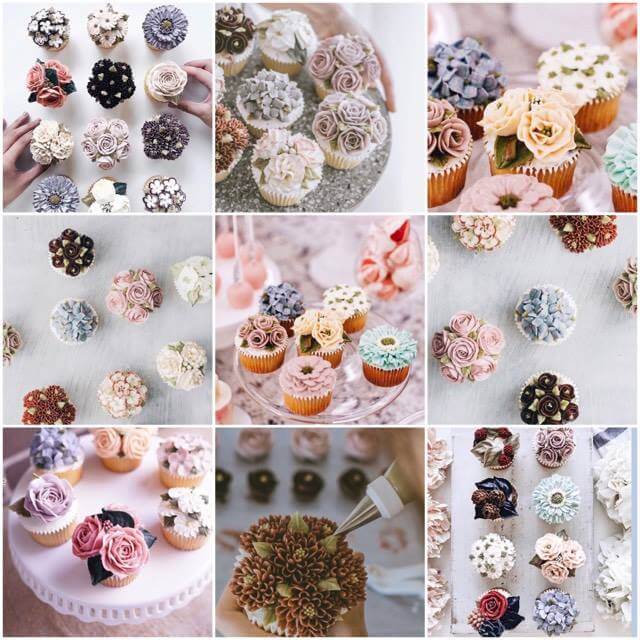 Or you can never go wrong with Ladurée macarons! The prestigious macaron-makers first came to life more than 150 years ago in Paris – currently operates domestic locations in New York City and Miami- has recently just opened their newest store in The Grove, Los Angeles. A combo of Ladurée macarons and a pastel bouquet will definitely impress your lady!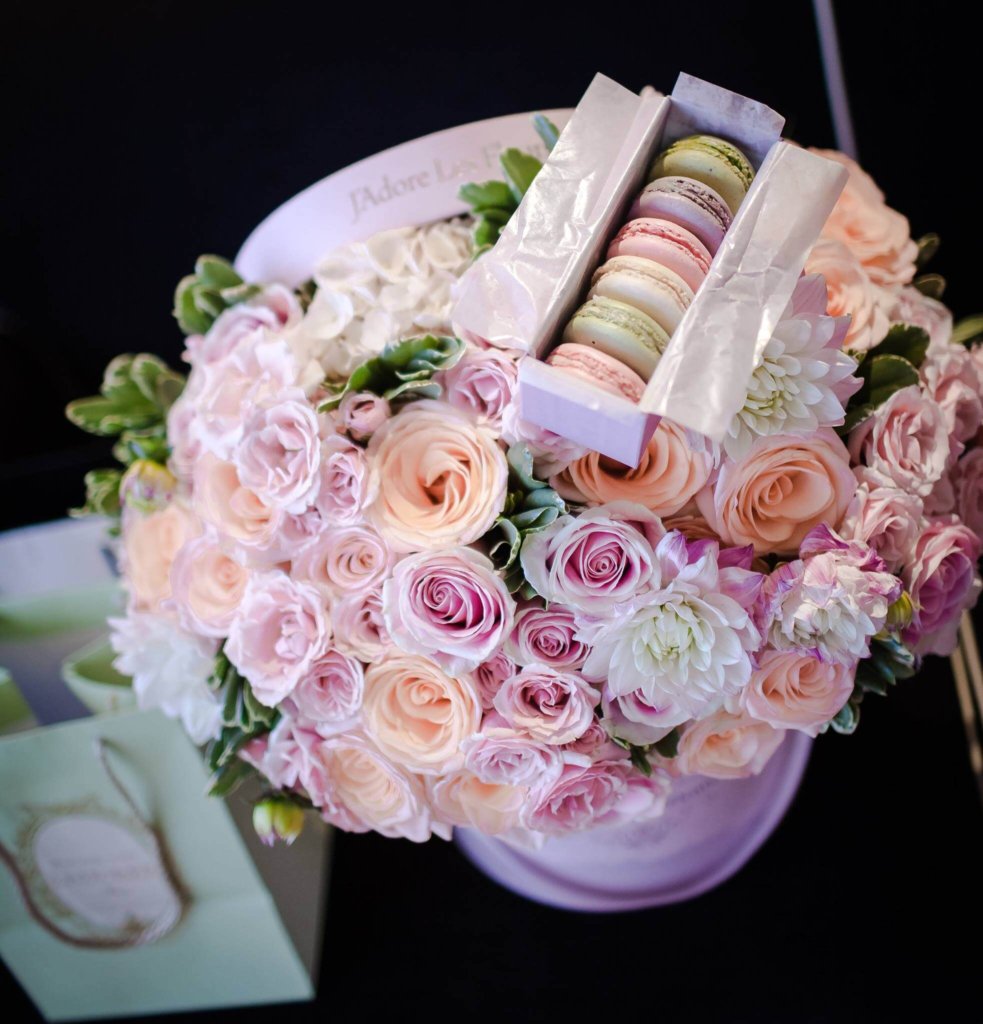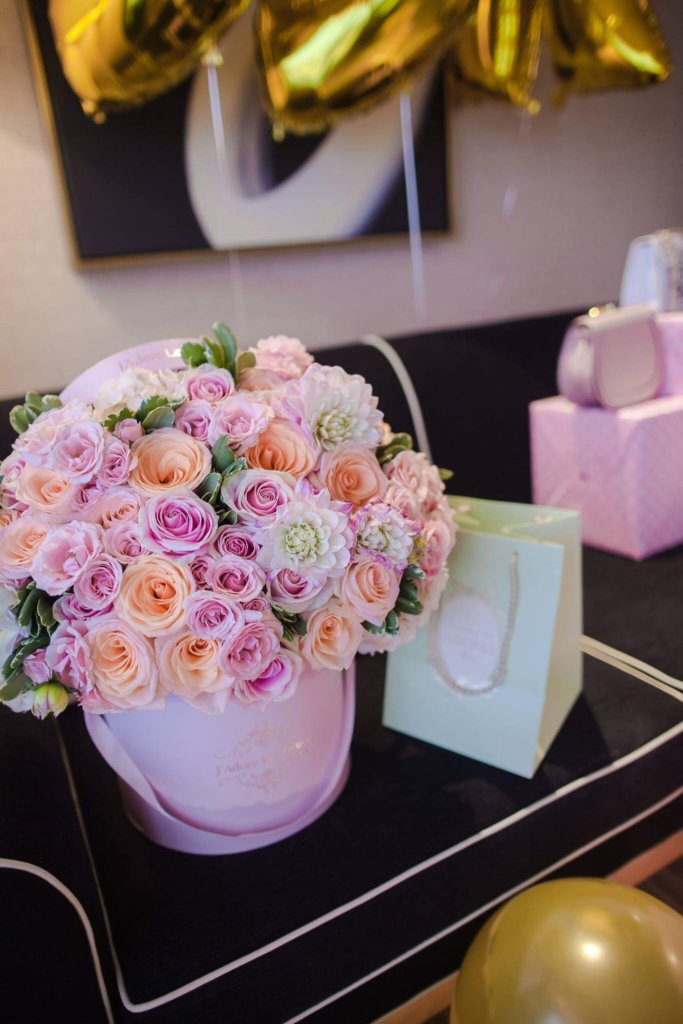 3. Planning an extraordinary experience- Balloon avalanche!!!
Sometimes a present alone isn't enough. Why not go the extra mile and plan something out of the ordinary?
Balloons are synonymous with birthdays and an inexpensive way to make everything look festive! Surprise your girl with an avalanche of balloons on her return home from work. As soon as she opens the front door she'll be instantly greeted by an array of colour!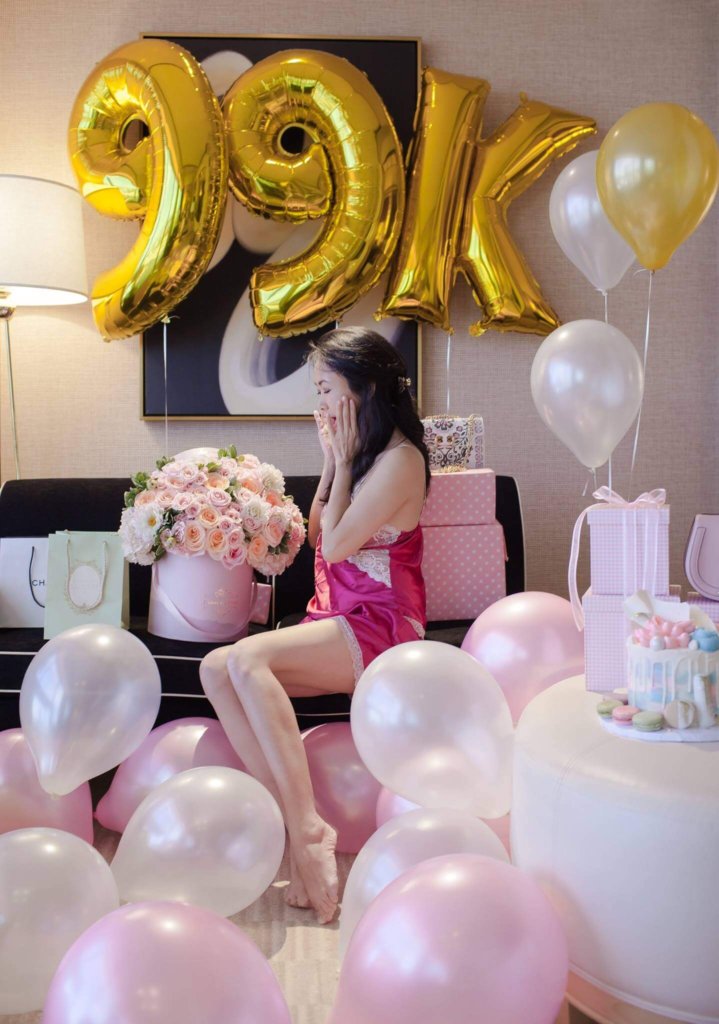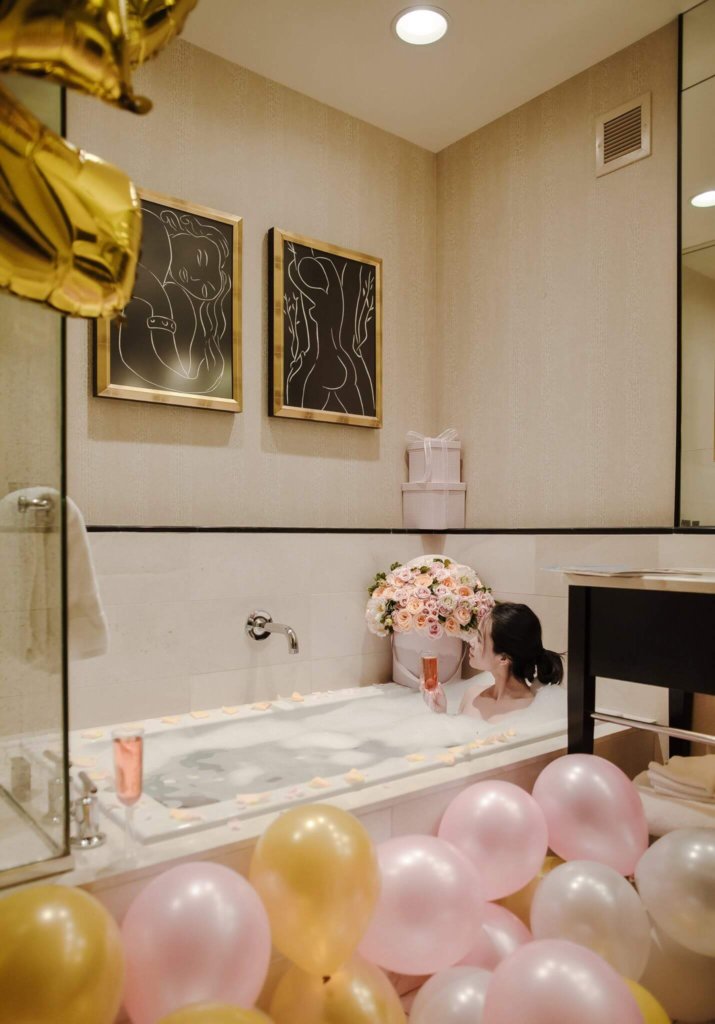 4. Gift Your Feelings:
Remember that it's the thought that counts, and if you put your mind to it, giving a memorable gift can be done on a tight budget. While you're shopping together, she will talk about things she likes. Hints can come while you're both relaxing on the couch surfing the web or watching Netflix. If she's got her iPad or phone open, keep an ear out for stray comments with gift potential. Only by actively listening could you know what your girl likes!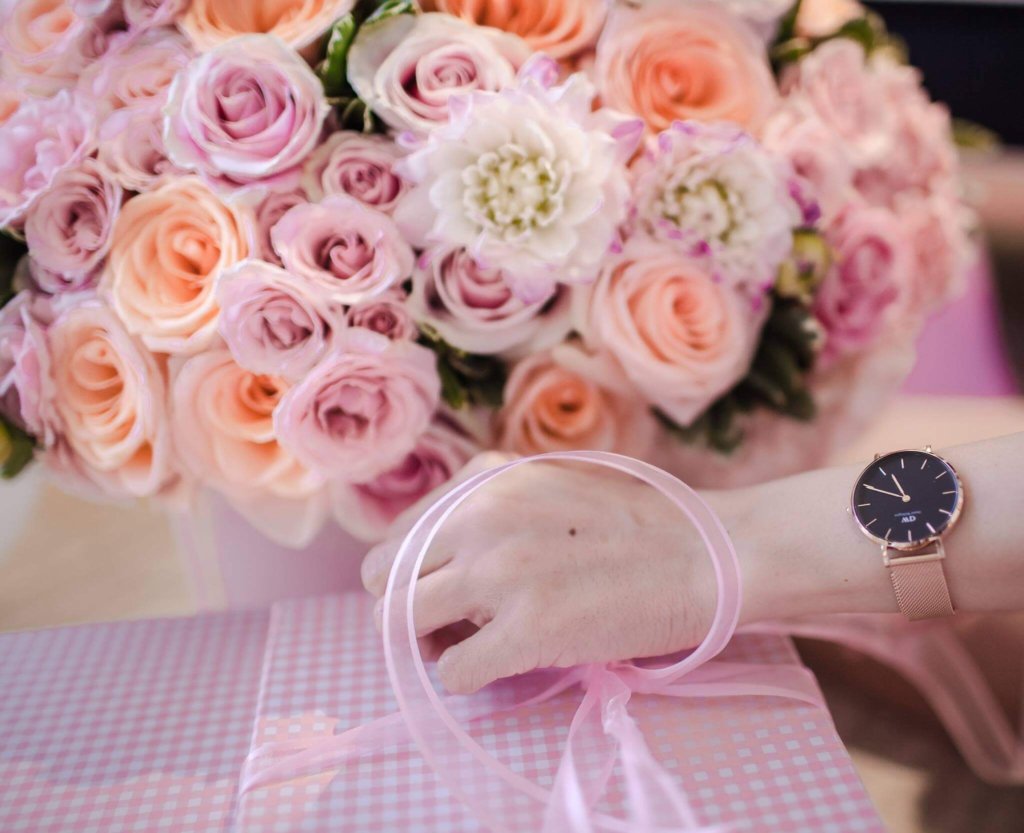 5. Gift Her Memories: 
Planning a mini getaway, breakfast in bed, romantic candlelit dinner,…are a few ways that you can make her birthday special and create some precious memories! My husband understands me quite well so he planned a romantic getaway to Las Vegas and took a lot of pictures for his IG girl!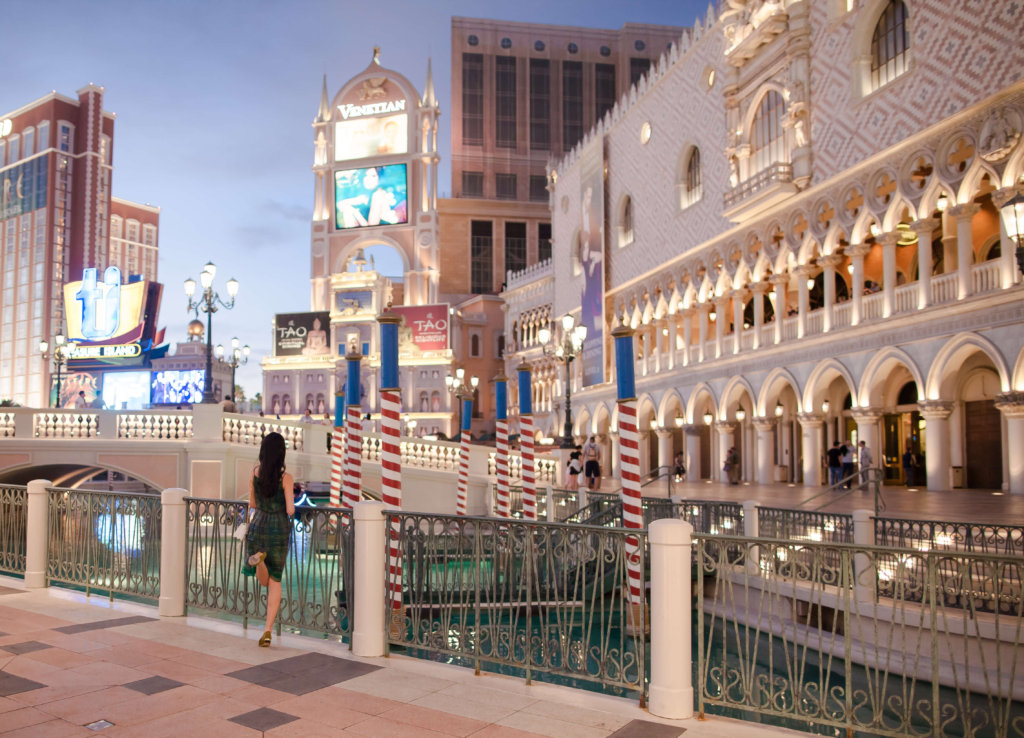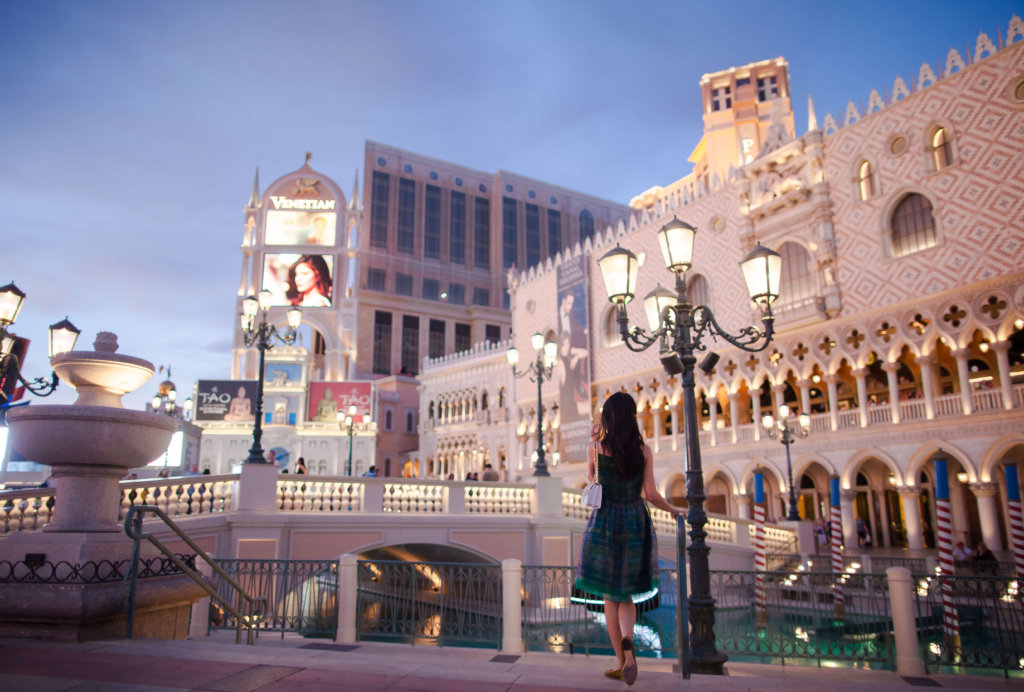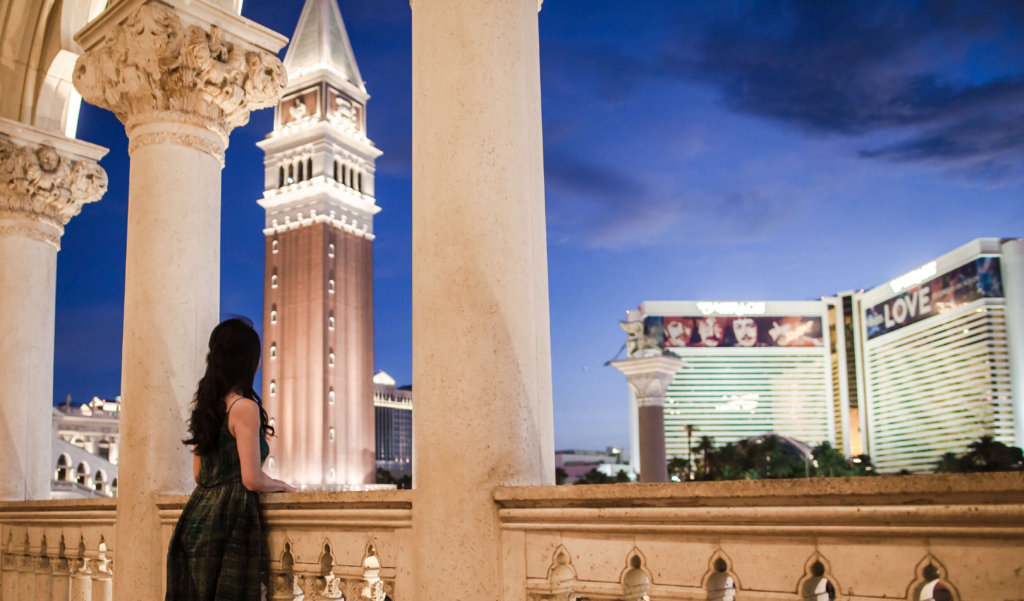 Whether you go all out or keep it uniquely low-key, there are creative gift suggestions to suit all! You don't need to spend a huge sum of money to give a wonderful, heartfelt gift. Showing that you put extra thought into a present is much more meaningful!
RELATED POSTS: 
–>How to Plan a Picture-Perfect Beach Picnic
–>10 Ideas for Planning a Dreamy Pastel Fairy Kid Birthday Party
–> PLAN A PERFECTLY ROMANTIC VALENTINE'S DAY
–> How to Plan an Intimate Gathering