The weather is warming up and that means it is picnic season! There is nothing quite like taking some time to relax outdoors and enjoy some casual dining with your loved ones. The idea of a casual stylish boho picnic is something I am loving lately. These effortlessly beautiful ideas, which incorporate elements of nature along with a certain romanticism and individuality, become a lovely trend for this summer! This picnic style can be easily created with a vintage vibe, a layer of whimsical, and  just a few simple touches here and there! The great thing about the boho theme is that you can put as much or little effort into it as you want! Here are some tips on how to style a boho picnic!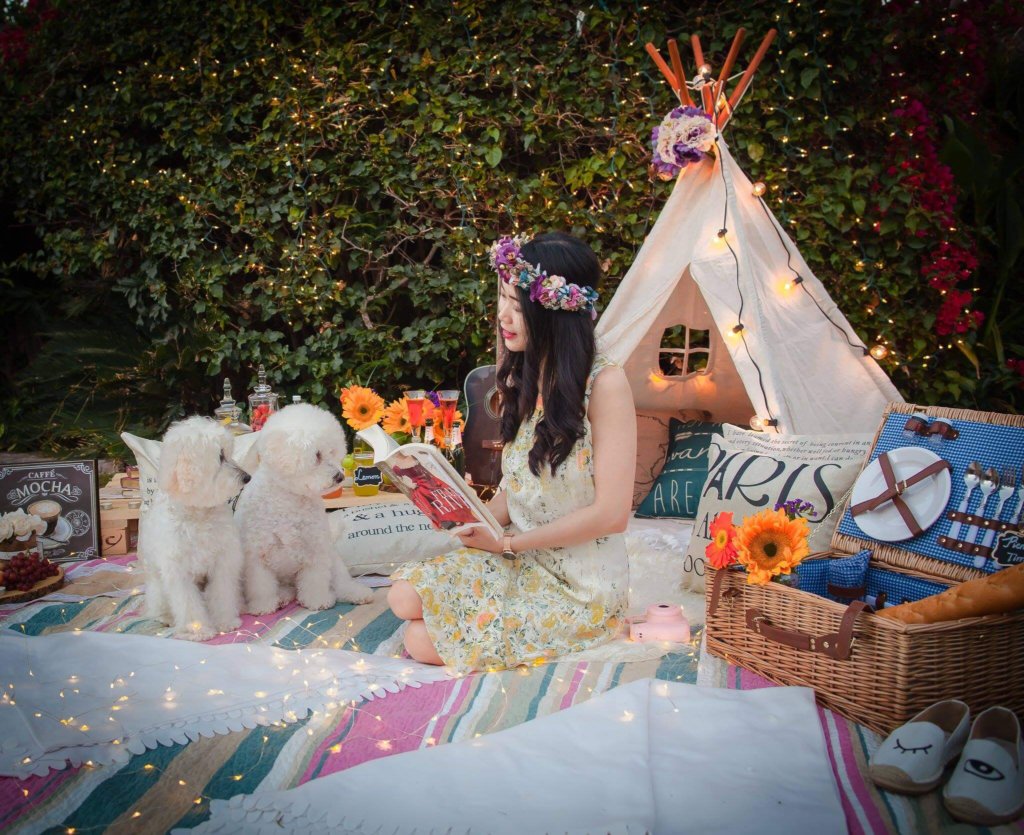 1.Seating:
The beauty of hosting a bohemian themed picnic is that the style is eclectic and pulls together a variety of patterns, colors and accessories. Bring the indoors outside with quilts/blankets/rugs/throw pillows- things you can easily find around your house. For this theme skip the usual checks or plaids picnic blankets. The proper backdrop for a boho picnic has got to be rugs or colorful quilts! And use a lot of throw pillows – it's the best way to add style and comfort affordably to your picnic space.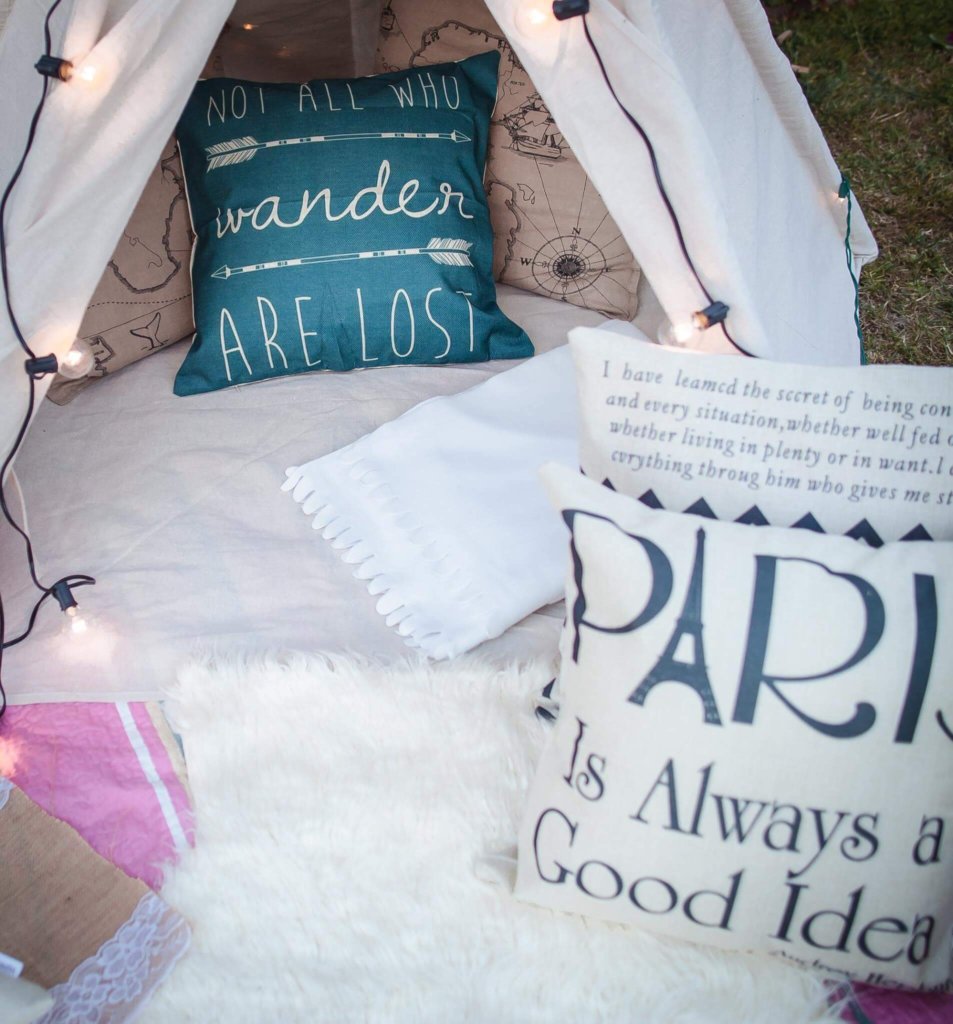 2. Table:
Next up your tables, the only requirement is that they should be low-lying. Feel free to have fun with this part. You can use an assortment of coffee tables, kids tables, or plywood cut to size to create a low outdoor dining place. For my picnic, our Home Depot palette works like a charm!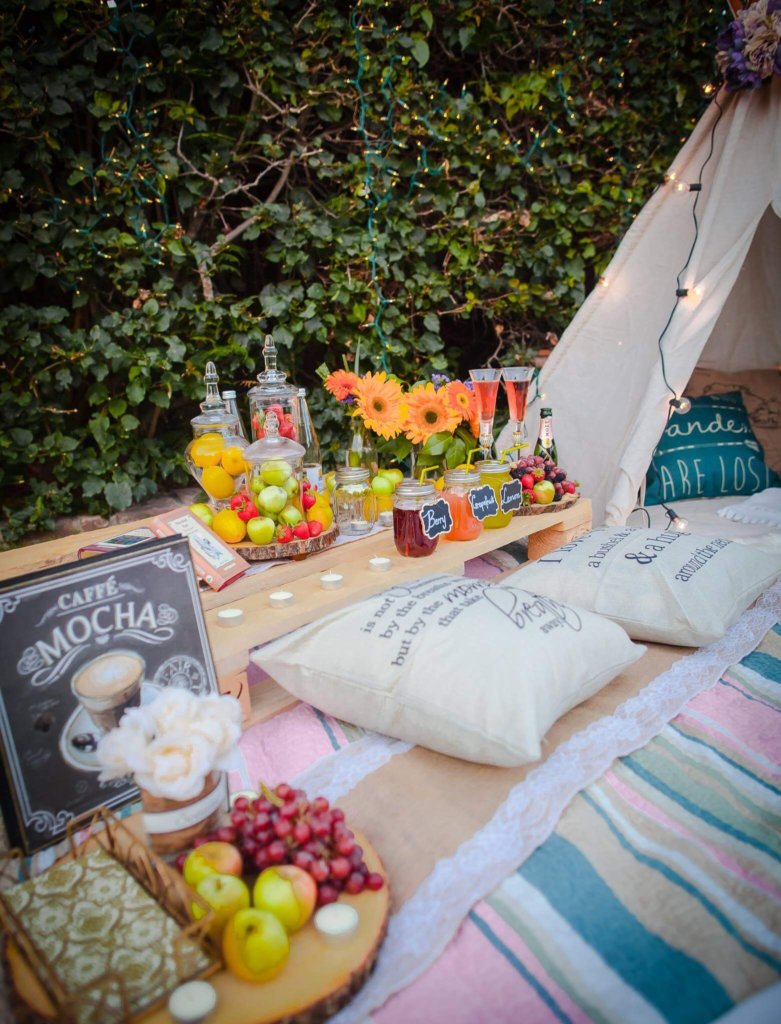 3.Creating the Tablescape
My favorite part of this gathering was the beautiful tablescape!!!
Flowers
I bought a few bouquets of flowers and greenery from the manager's special section at Vons. Check with your local grocery store to find out when they mark their flowers down and where they keep them. This is my favorite section of the grocery store! I got all of these flowers for under $10. You can combine these budget friendly flowers with some herbs, like sage and mint give a rustic feel to table look.
Food: Taste the Rainbow
Put out wooden boards with a wide selection of finger food like cheese and bread. Keep the food and drink selections simple. Finger foods and small bites are ideal for this sort of event.
I used lots of fruits to give it a touch of color. And layered it all together. The more colors and flavors you can introduce the better. Layers and different textures are key to create a visually appealing food arrangement. It tickles the senses!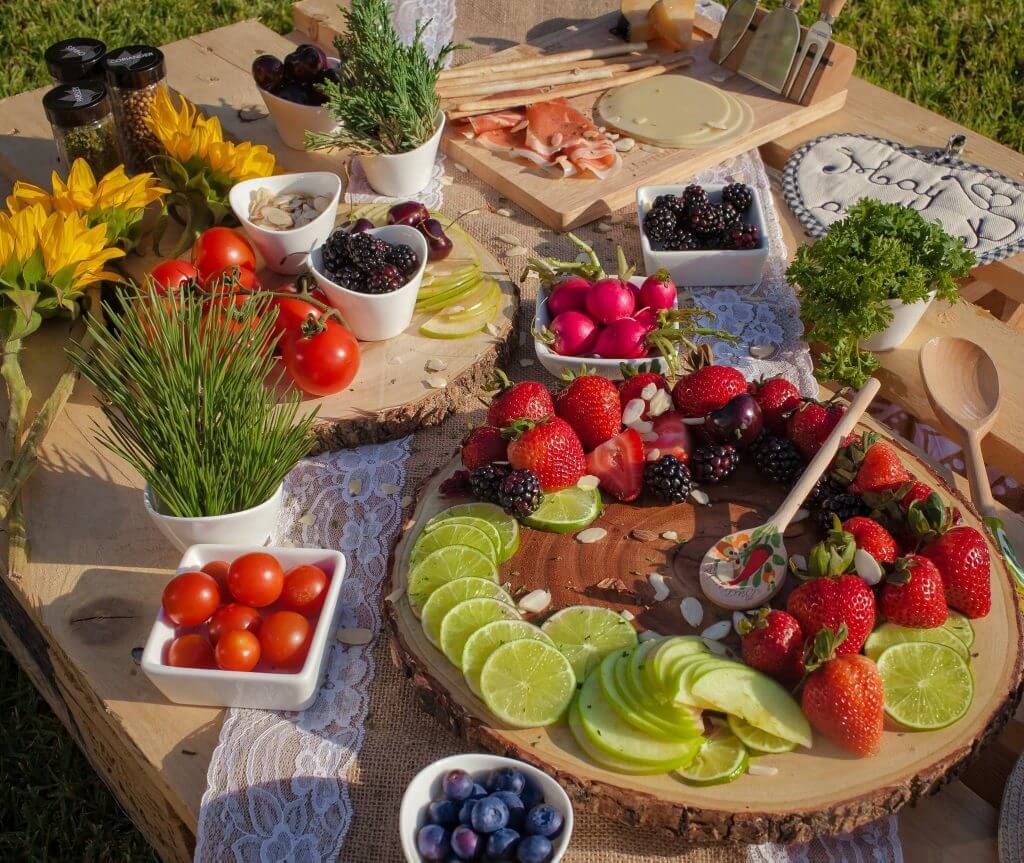 Use Mason Jars as Drink Containers
Make a party centerpiece out of drinks. Serve them up in jars garnished with make-your-own chalkboard labels or adhesive letters to spell out the phrase of your choice.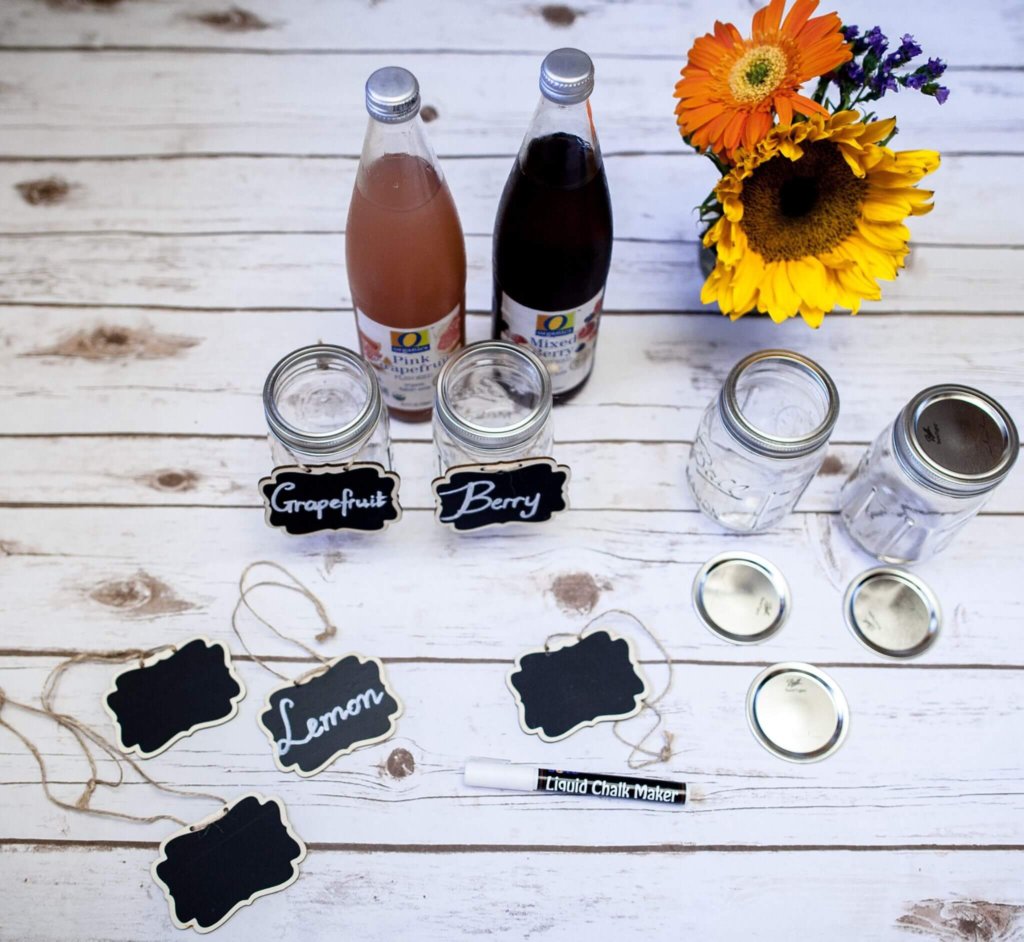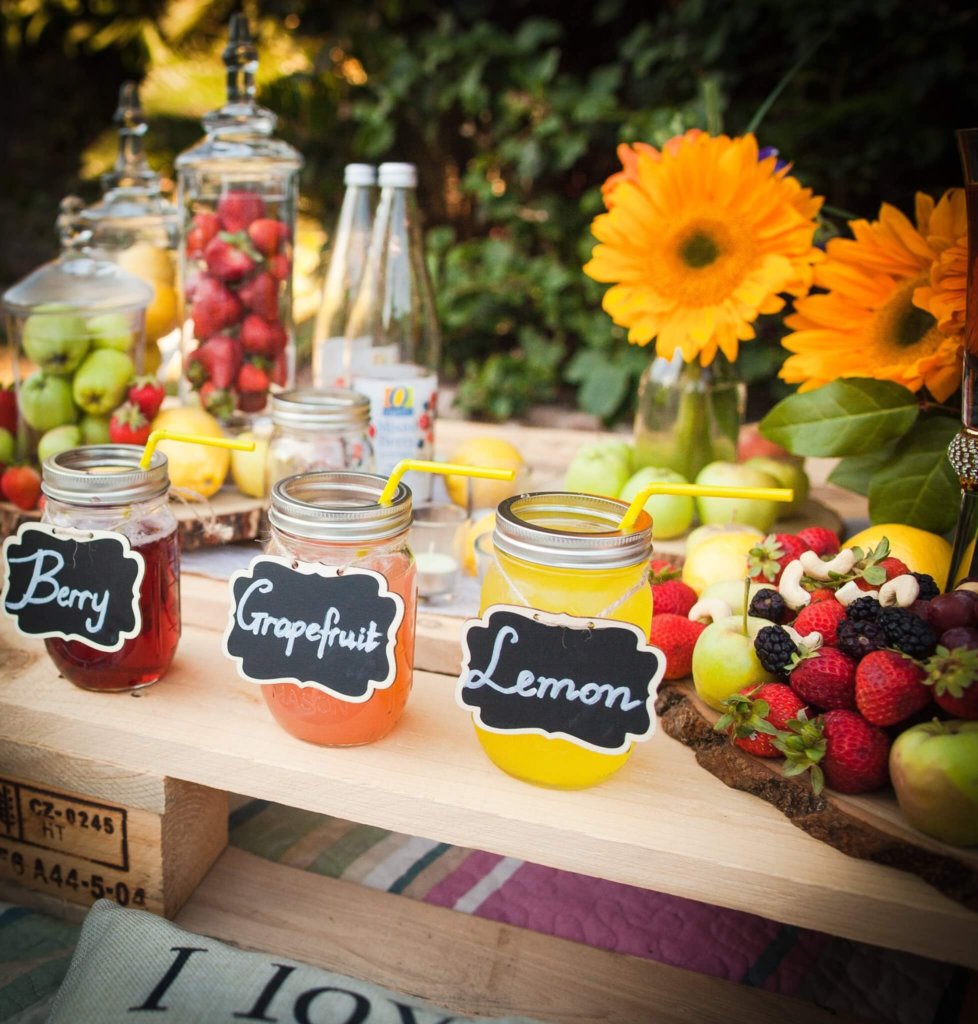 4. Ambience
To create ambiance everyone will love be sure to include an assortment of lighting options. Lanterns, votives and string lights are ideal choices for this laid back outdoor space.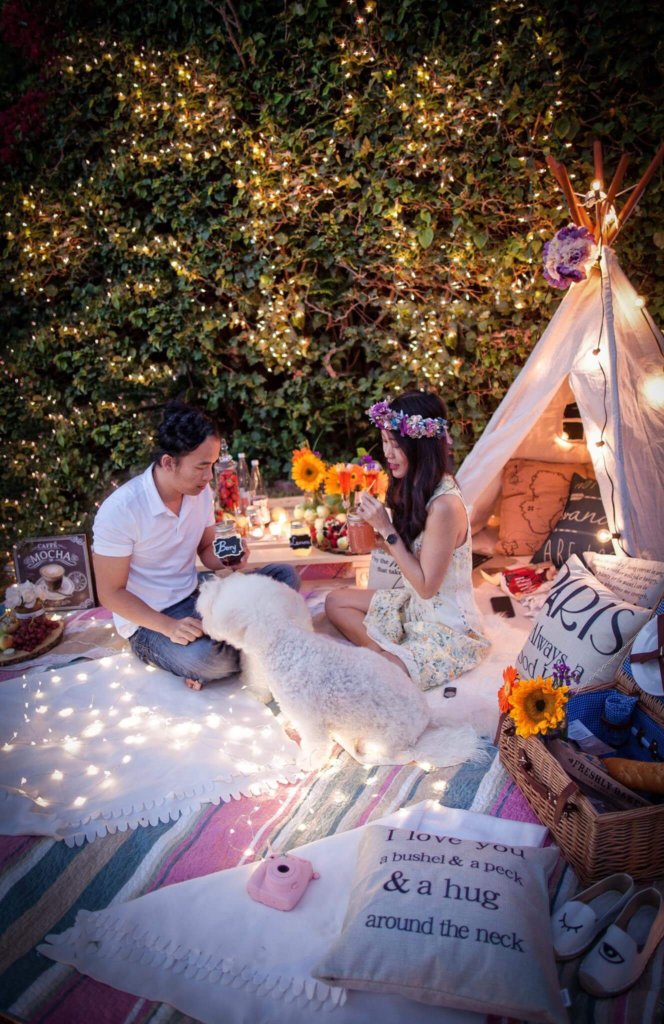 We strung the string lights from our Christmas party on bushes behind our teepee, creating a warm and magical atmosphere for our picnic!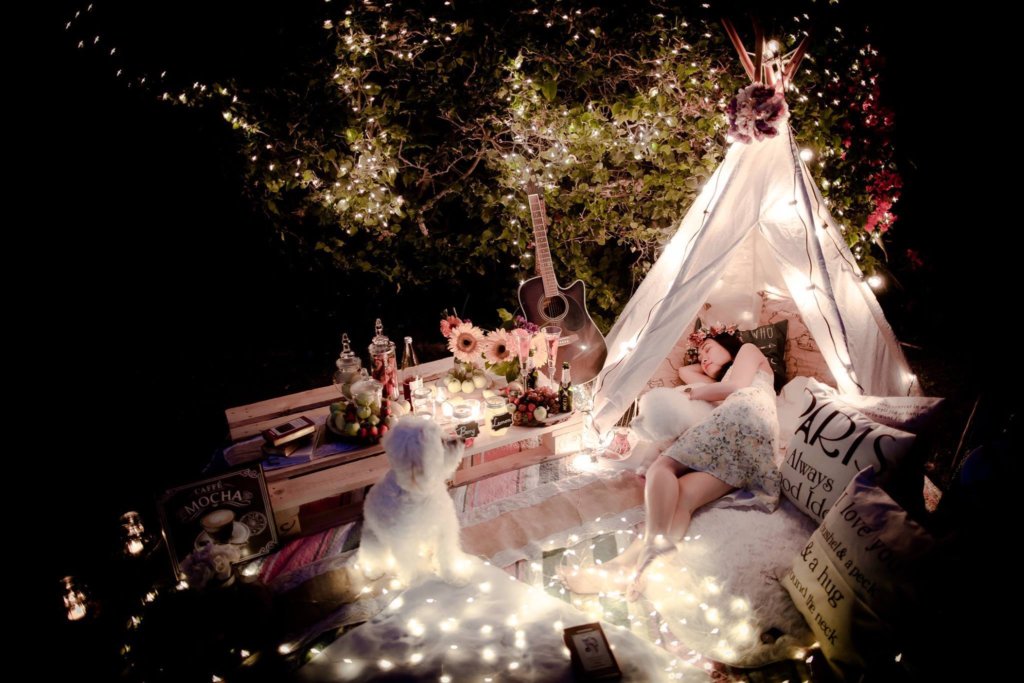 Or you can also use your mason jars (these babies have so many wonderful uses!!!) as night lights. When the sun begins to set, scatter jars filled with white votive candles around your picnic space for a more casual decor.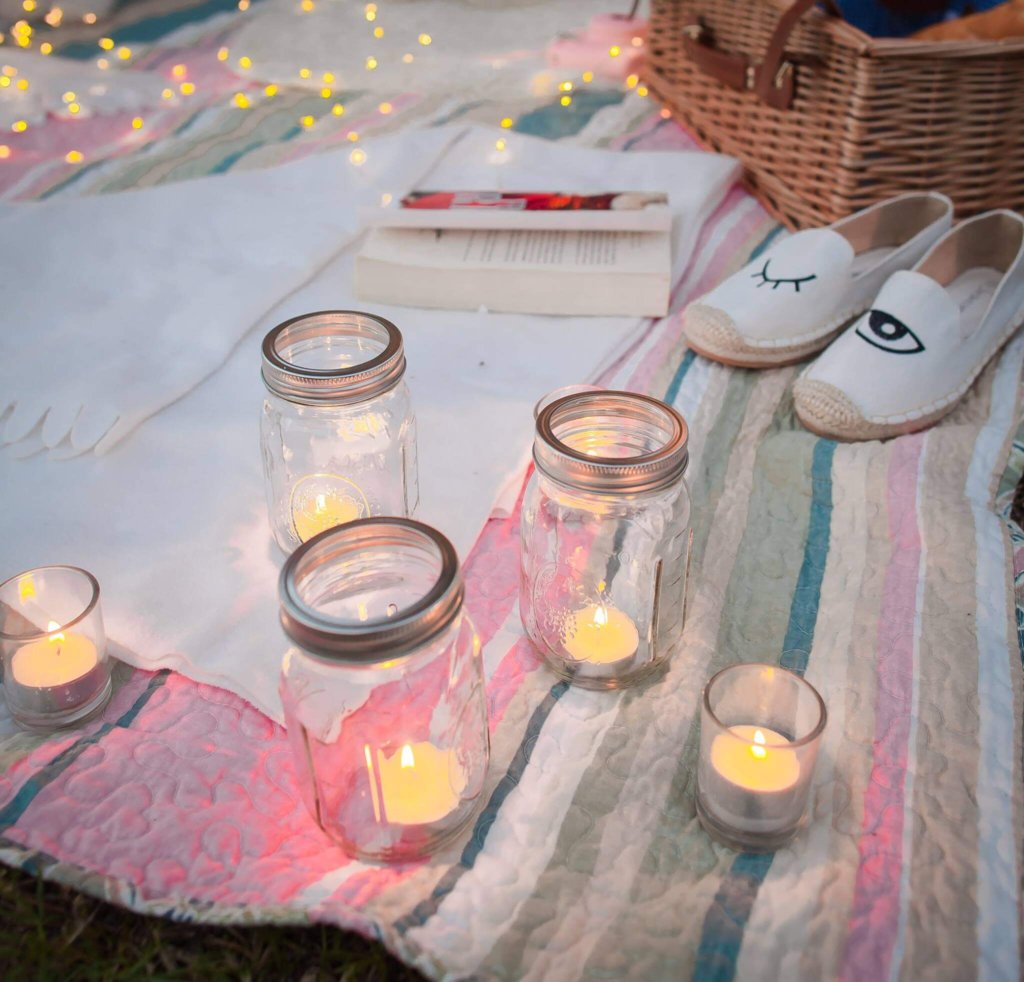 5. Teepee
And of course we had to have a teepee!
Teepees come in two sizes.  The magical teepee is the largest and then the midi which is slightly smaller but just as beautiful. This unique structure adorned with flowers will be the focal point of your boho picnic.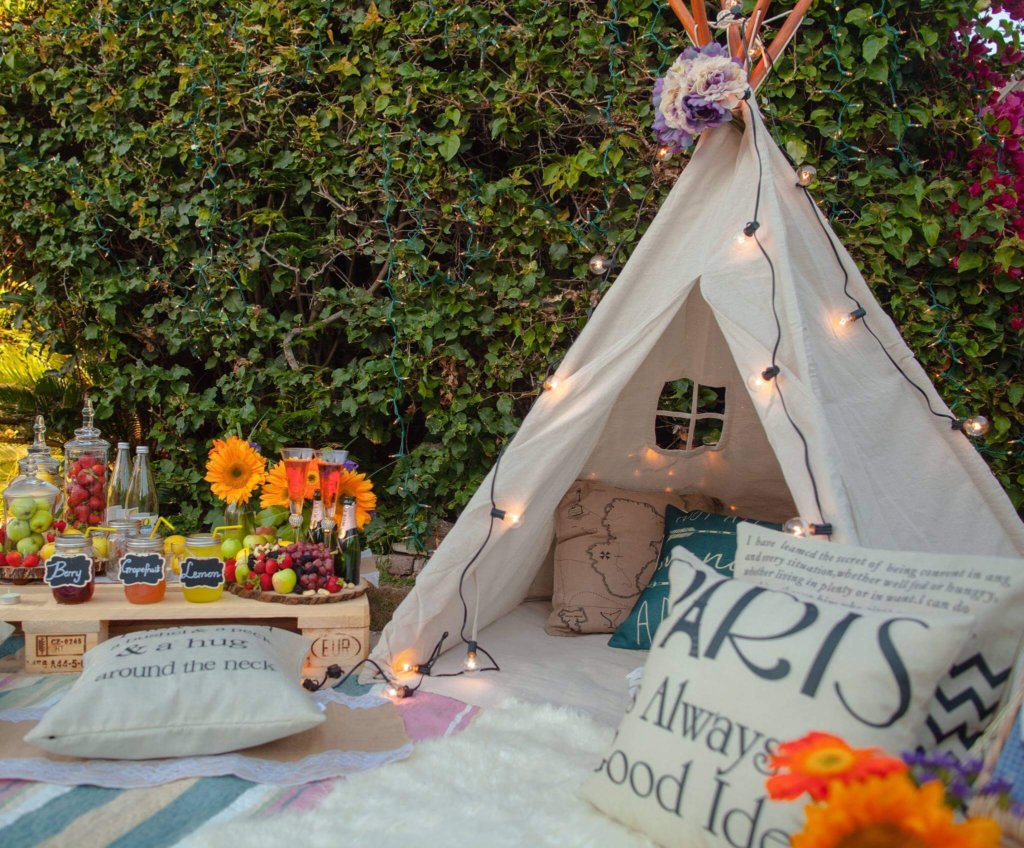 ……ooooh and lastly, don't forget your Bohemian headpiece! You can't get much more bohemian than a fresh flower crown!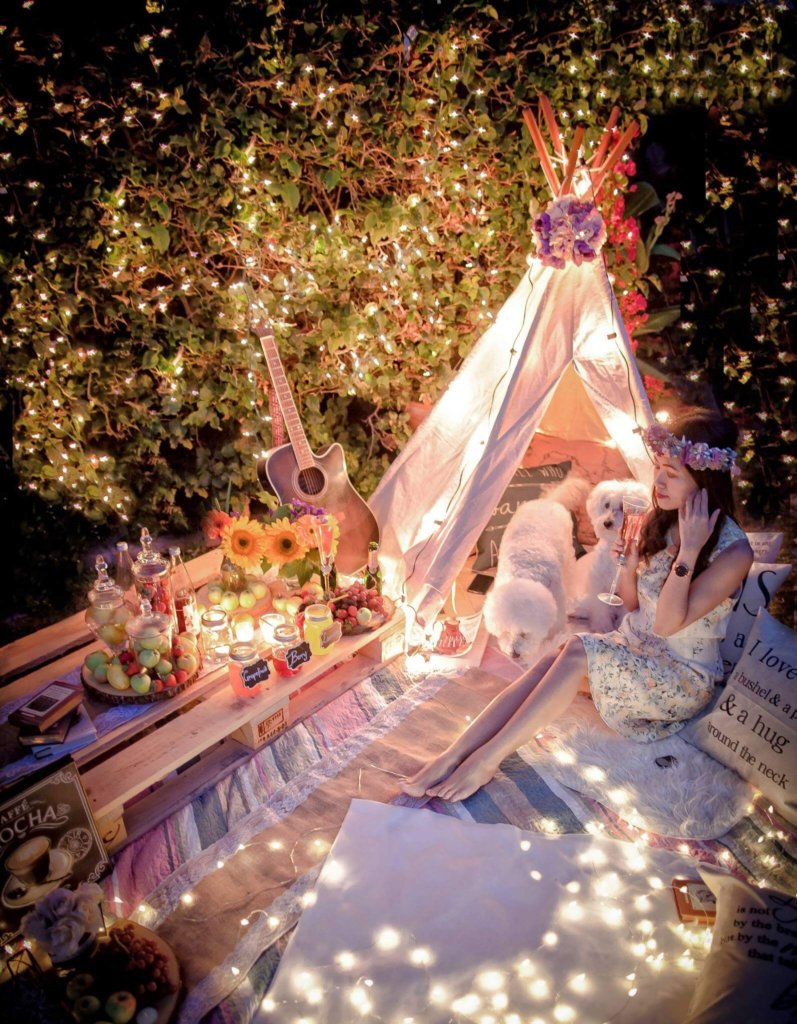 And when the sun was setting and the blanket was placed, it was now time to celebrate! Soft music from our Bluetooth speakers filled the air, the candles were lit and the crickets were playing nature's song. It was truly a splendid summer night!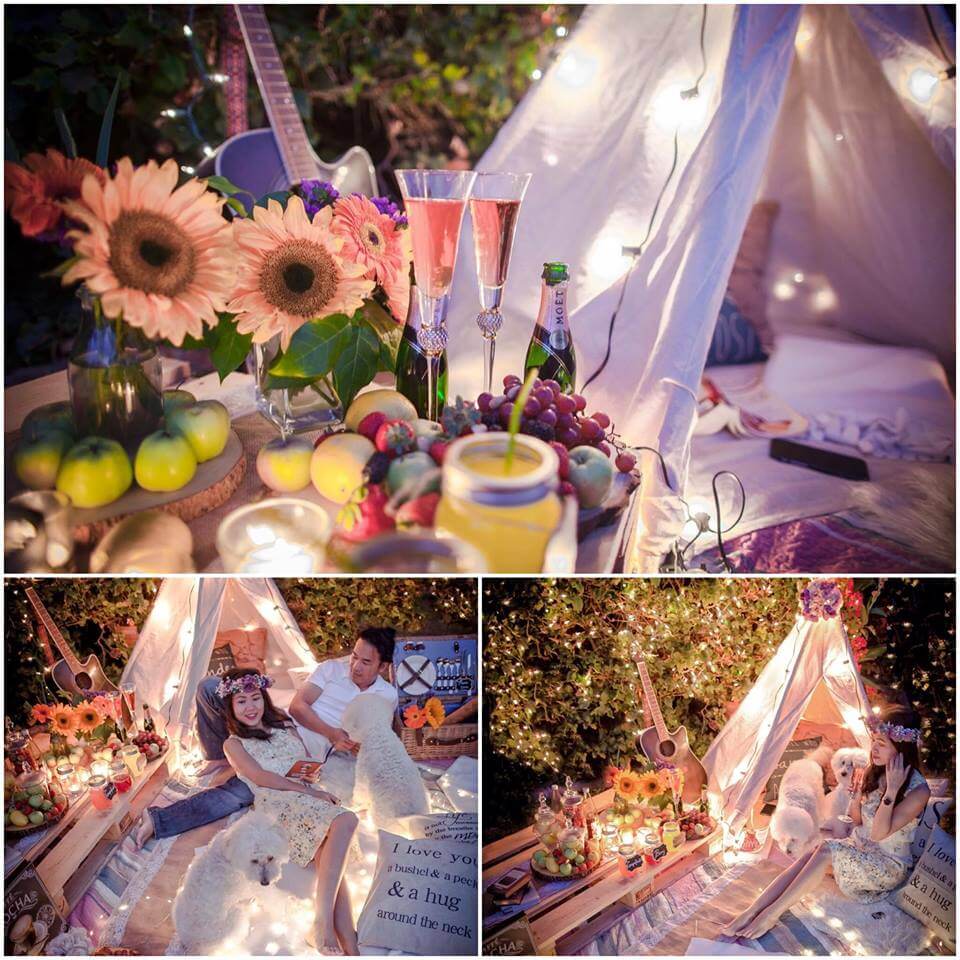 Here are more pictures from our magical boho picnic!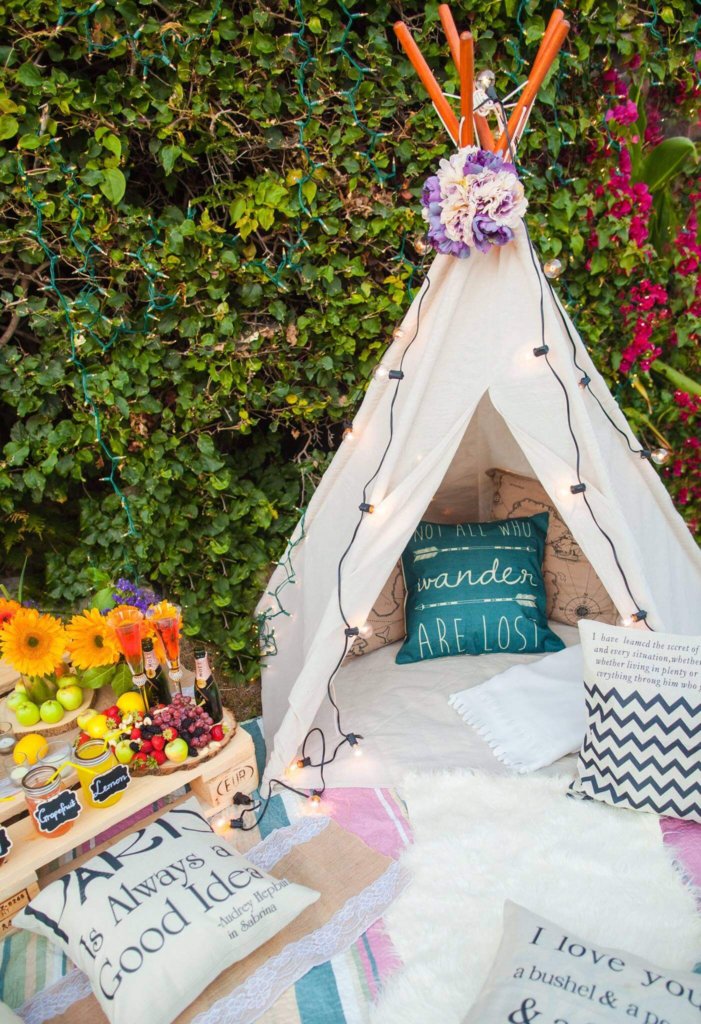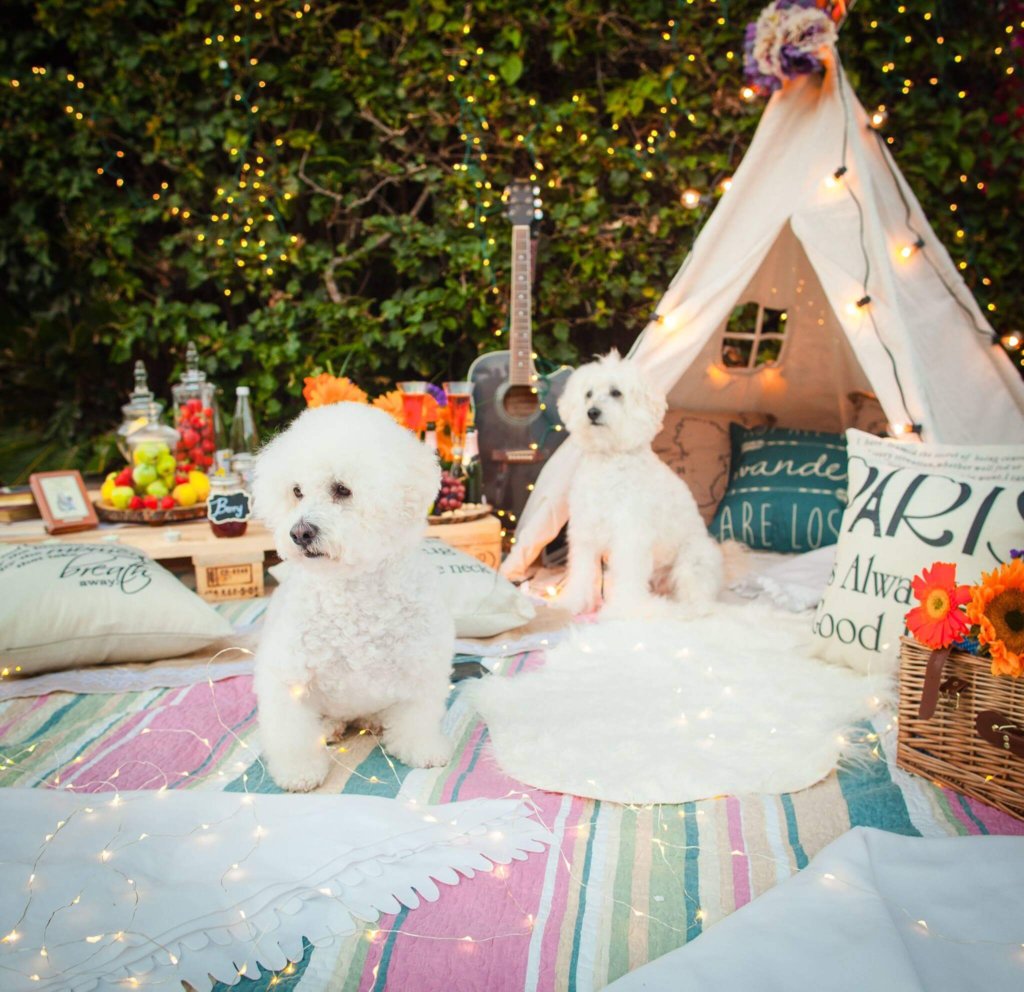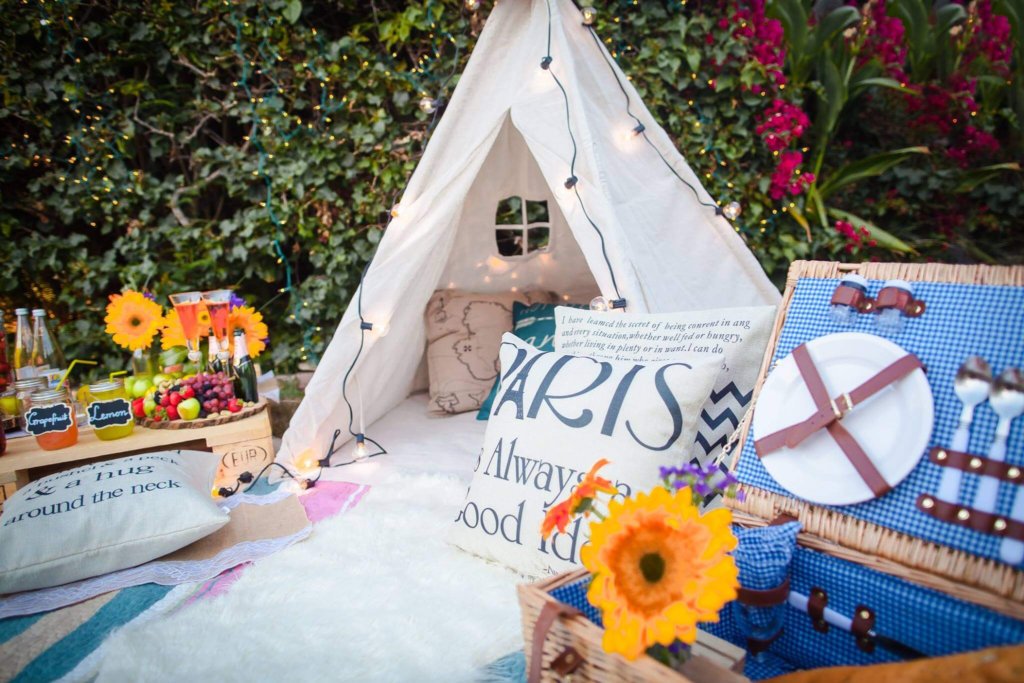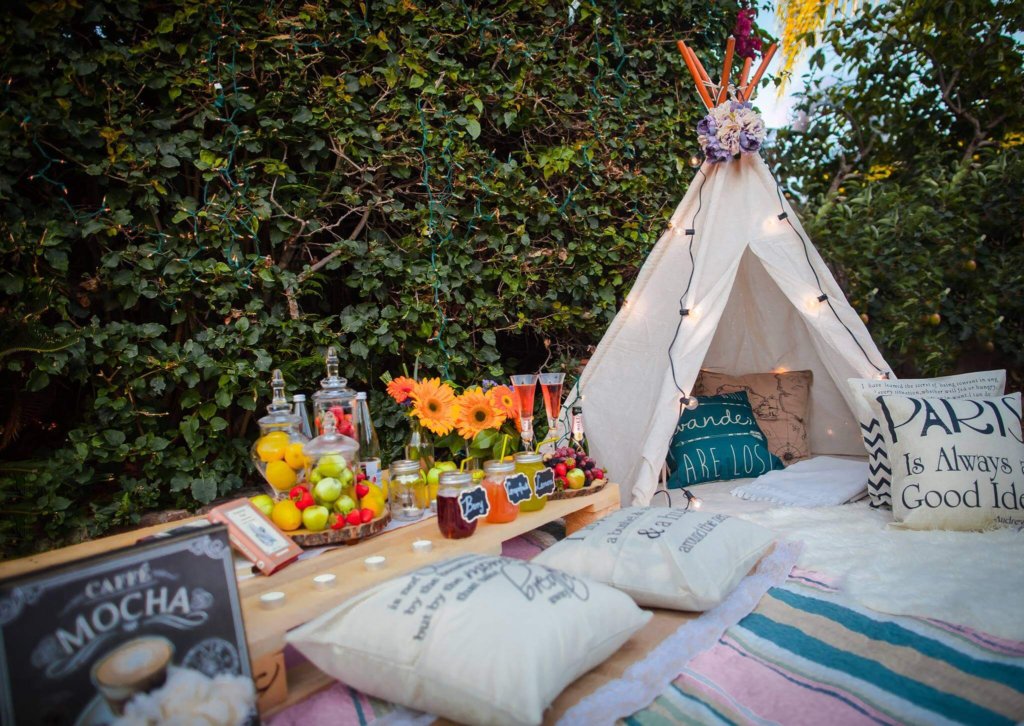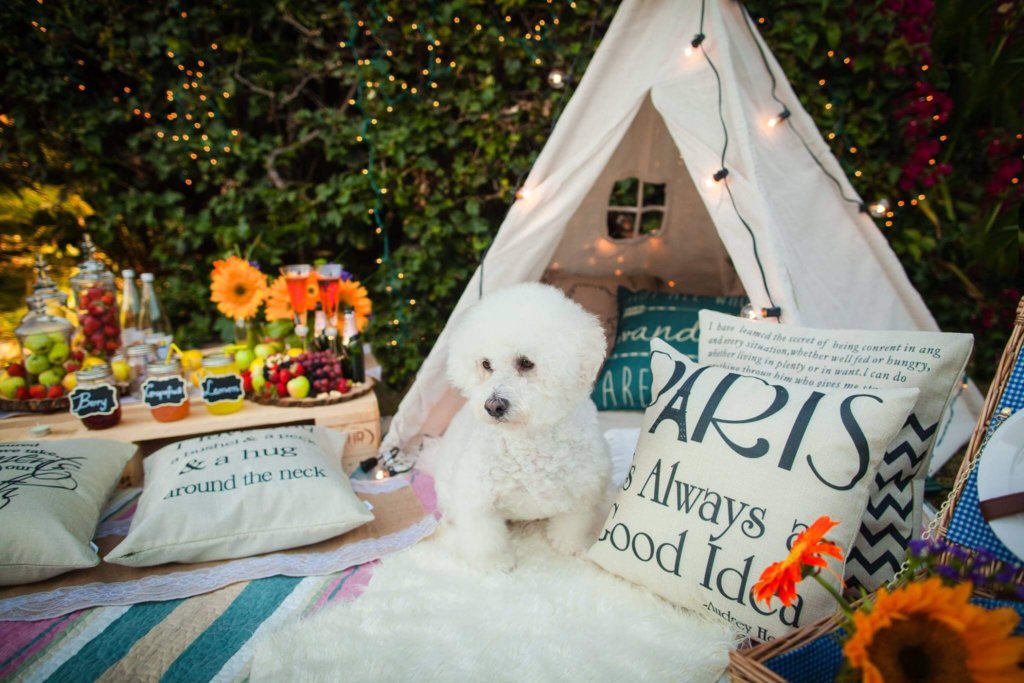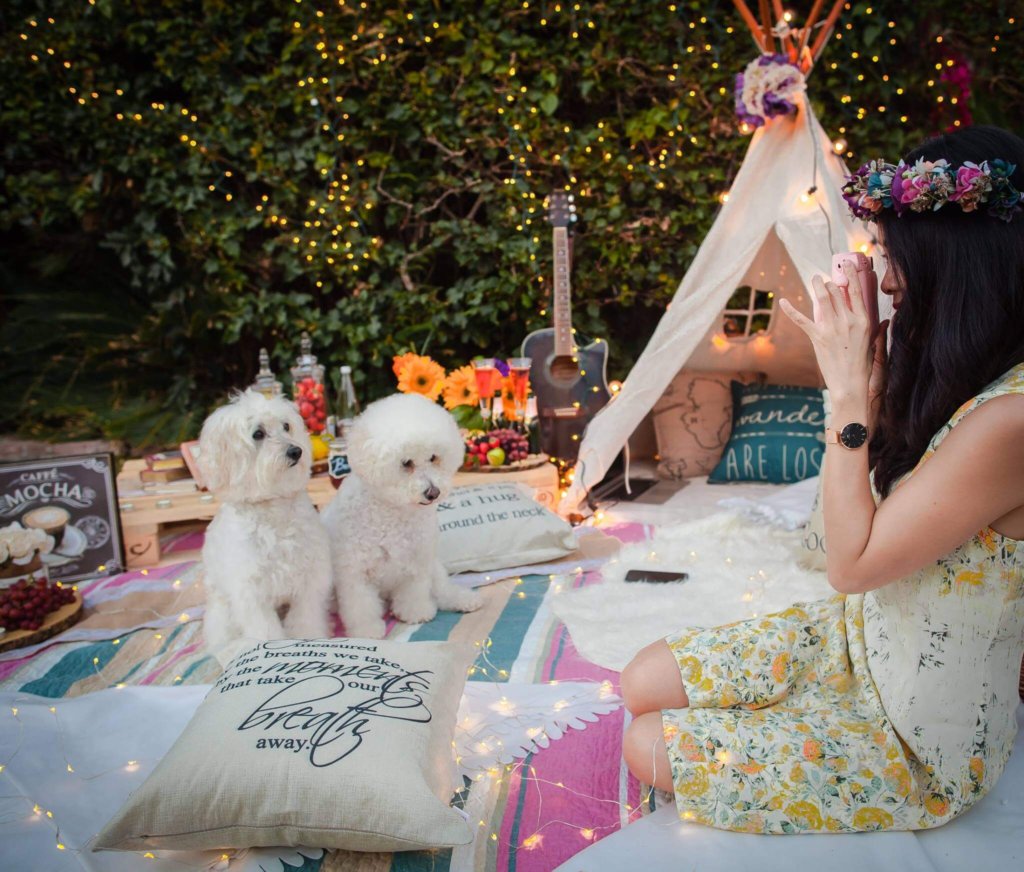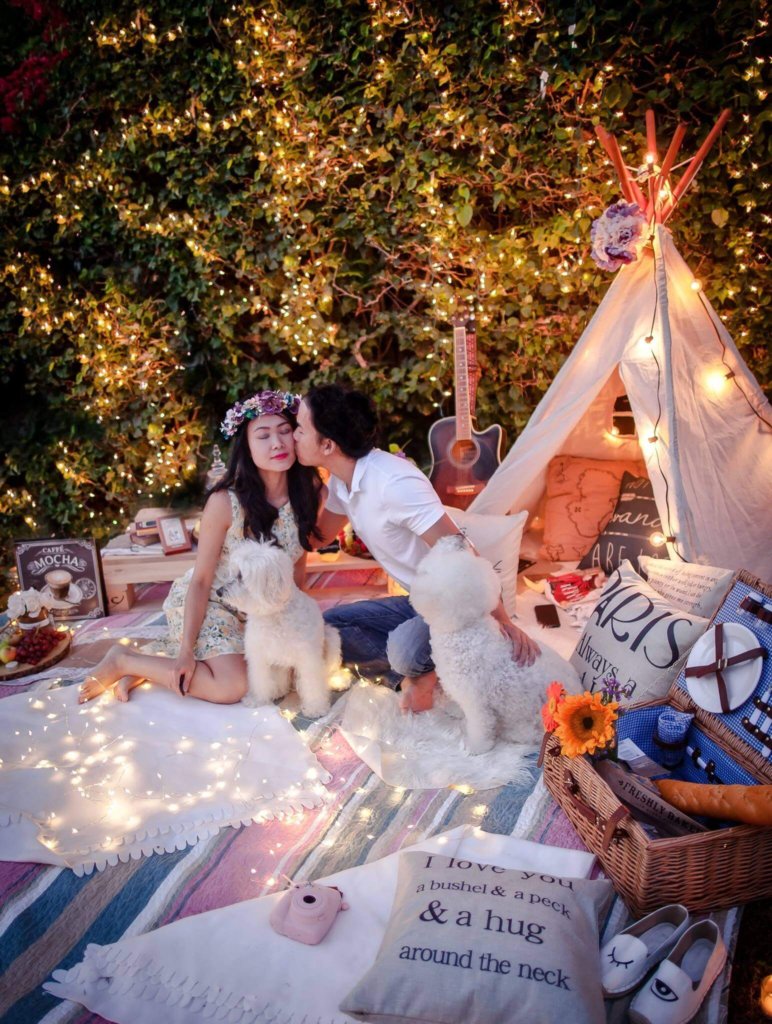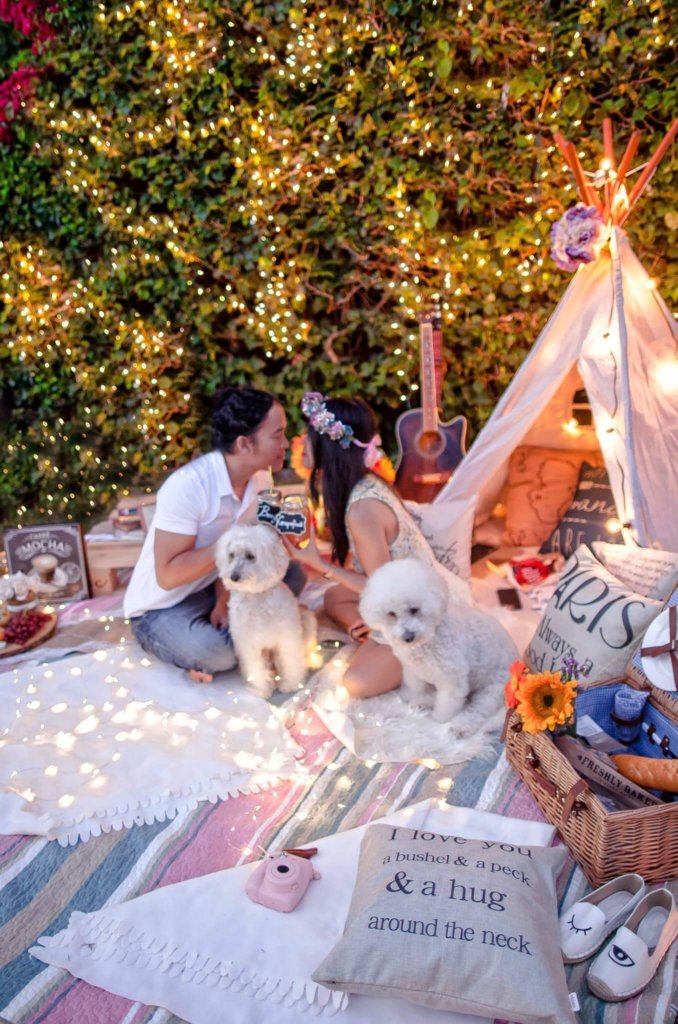 I hope you have a fun summer picnic!
SHOP MY FINDS
RELATED POSTS
–> How to Plan a Picture-Perfect Beach Picnic
–> How to Plan an Intimate Gathering