Exploring the Hidden Gems of the Dominican Republic: Samana to Punta Cana
Surrounded by the Atlantic Ocean on the north and the Caribbean Sea on the south, the Dominican Republic never ceases to amaze its guests with wonderful nature, beautiful national parks, pristine beaches, magnificent resorts/hotels, and a variety of sports and recreation options. A great way to experience the essence of the Dominican Republic is to take the route from Samana to Punta Cana: a trip of rolling hills, small towns and beautiful beaches. Spend a few days in different towns along the way and you'll have a week's worth of varied experiences, and a solid feel for the rich culture and diverse landscape.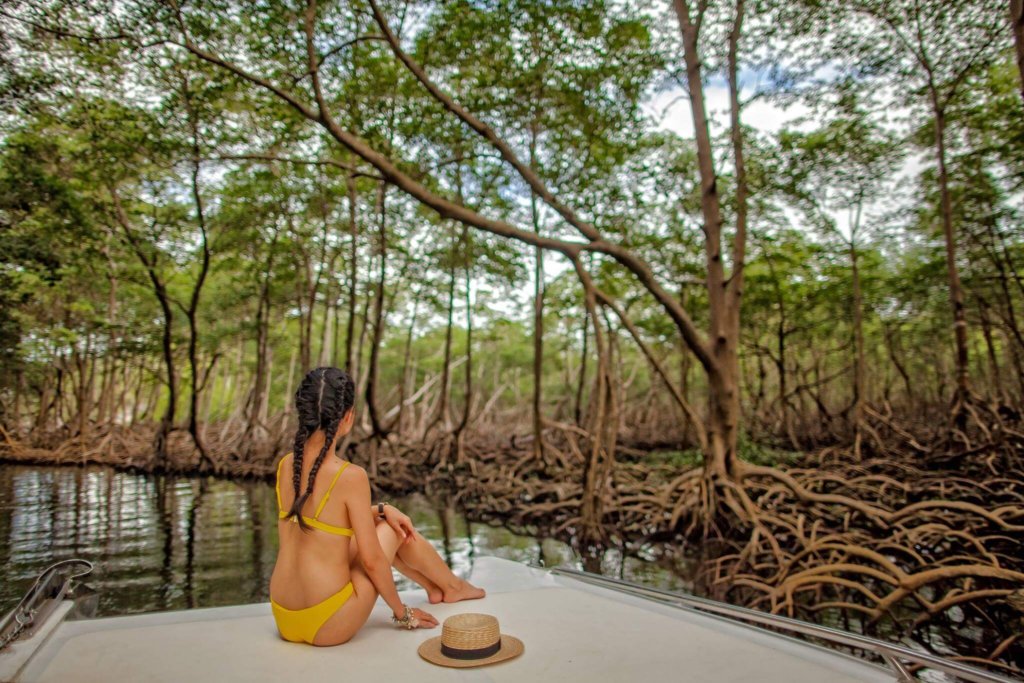 Starting Point – Samana
Samana is one of the Dominican Republic's best kept secrets! Many Dominicans say this is the most appealing part of their country. With traditional charm, a laid-back vibe and strong European influences, Samana Peninsula is a hidden gem with most of its land still wild and undeveloped. The Samana province is full of incredible scenery: coconut palms lining the sea, tropical forests,  colorful villages dotted along the rough roads, small fishing outposts by the coast, vibrant local markets, boardwalk in the port town, sea view restaurants,,…Here is my Samana travel guide that covers everything from hotels to attractions!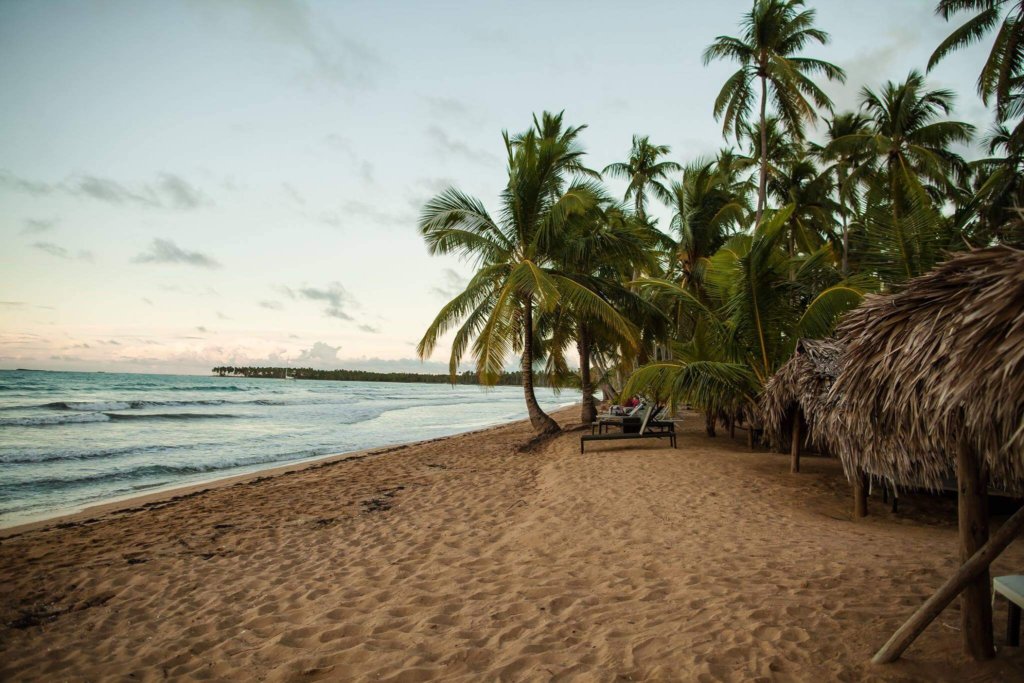 Accommodations
Accommodations on the peninsula range from small, independent hotels to a few all-inclusive resorts. On this trip we stayed at the Bannister Hotel. Nestled between the mountains and the sea, this stunning boutique hotel focuses on good taste, high quality, tranquility and splendor.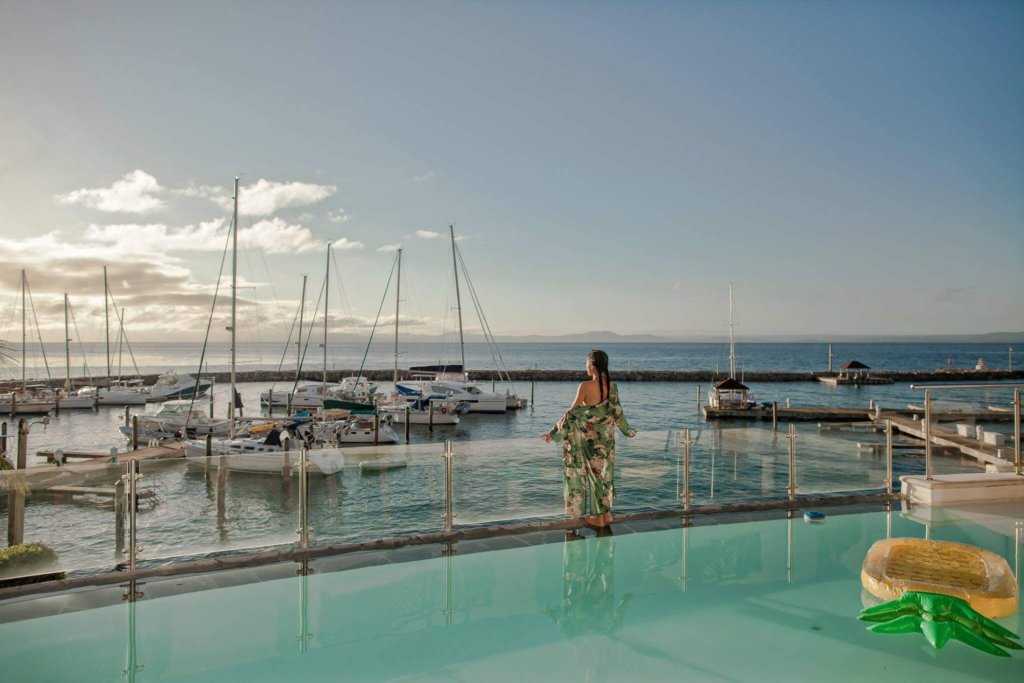 With its luxurious Caribbean-chic design, The Bannister – Hotel & Yacht Club is an ideal place to enjoy the outstanding beauty of Samana Bay in Dominican Republic. The hotel features 28 finely-decorated suites with outstanding views, along with a variety of amenities and impeccable service in a boutique hotel setting. Each room has a private balcony, fully equipped kitchen, refreshing Acqua di Parma bath products, air-conditioned, modern amenities along with personalized, intimate service!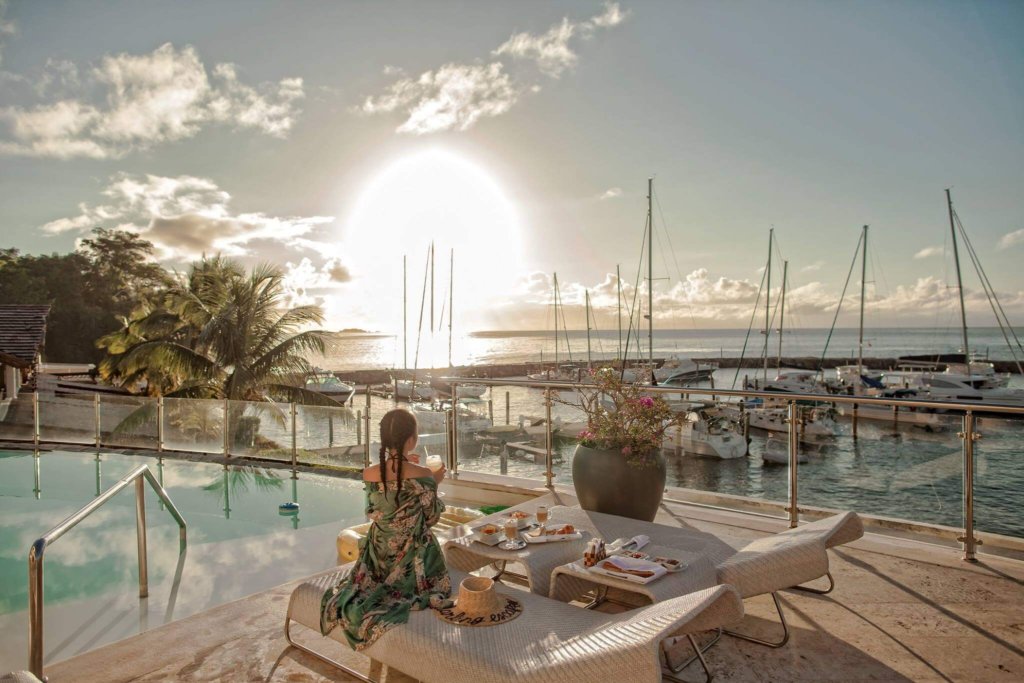 Excursions
Horseback riding to Salto El Limón: One of my favorite adventures in Samana was a jungle trek on horseback to the Salto El Limón. In the middle of the Samaná Peninsula, the Salto El Limón (Lemon Waterfall) is a 170-foot cascade that falls into a swimming hole. The 1-5 mile (2.5km) trek to get there can be made on foot for those physically fit, or on horseback! The reward: a refreshing dip in the cool water under a very majestic waterfall!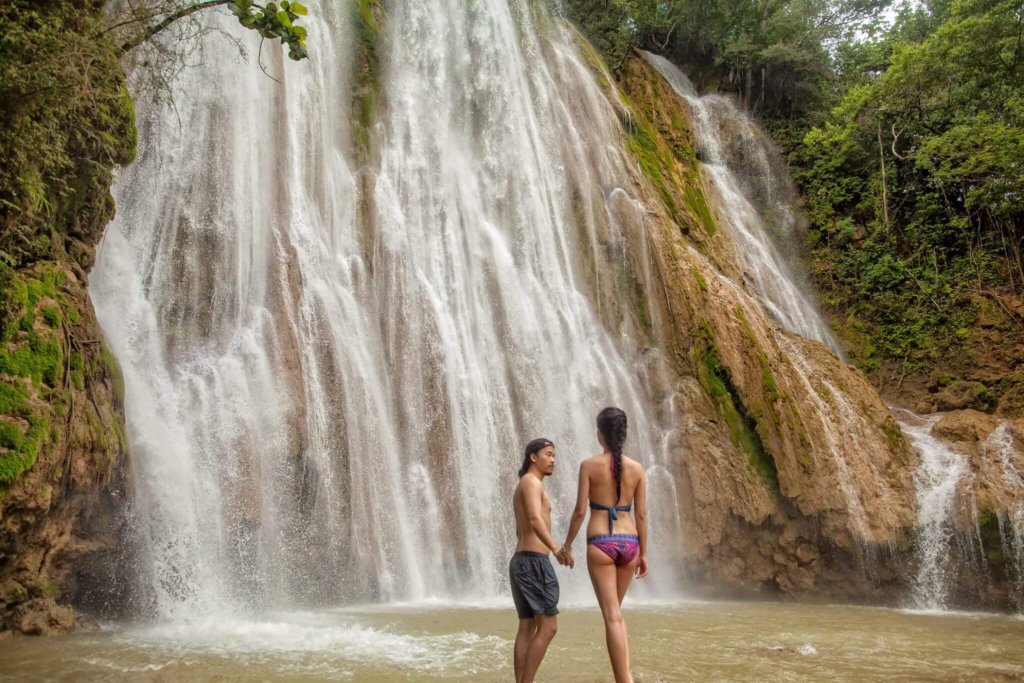 Our journey began in a small village farm in the town of El Limón with Parada Basilio y Ramona (Tel. 829-661- 4137 or email [email protected]). This excursion is not run by a single farm; instead, a whole town puts it together. Basilio and Ramona run the operation but they don't own horses. When there are people coming to visit the waterfall, different families from the town contribute one or two horses, and they also act as the guide for the visitor who rides their horse.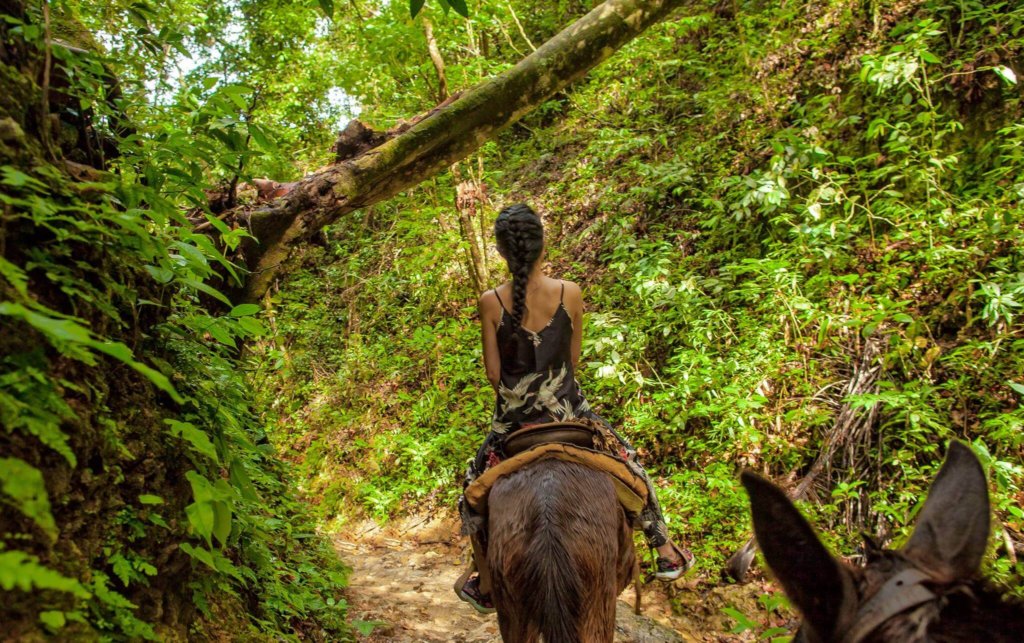 Your horses will be led by the guide through a sleepy village, up steep and rocky paths, through dense forest and across a river.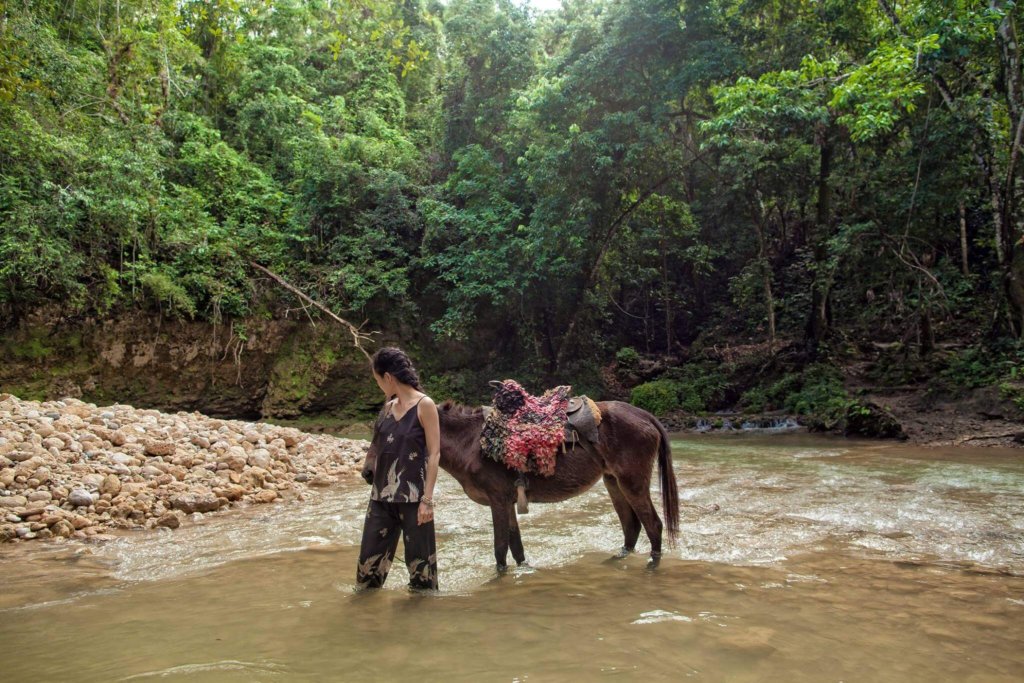 Past a green valley of hills and palms, you leave your horses in the shade, your guides take a load off by playing dominoes, and it's a 15-minute walk down to the stunning falls!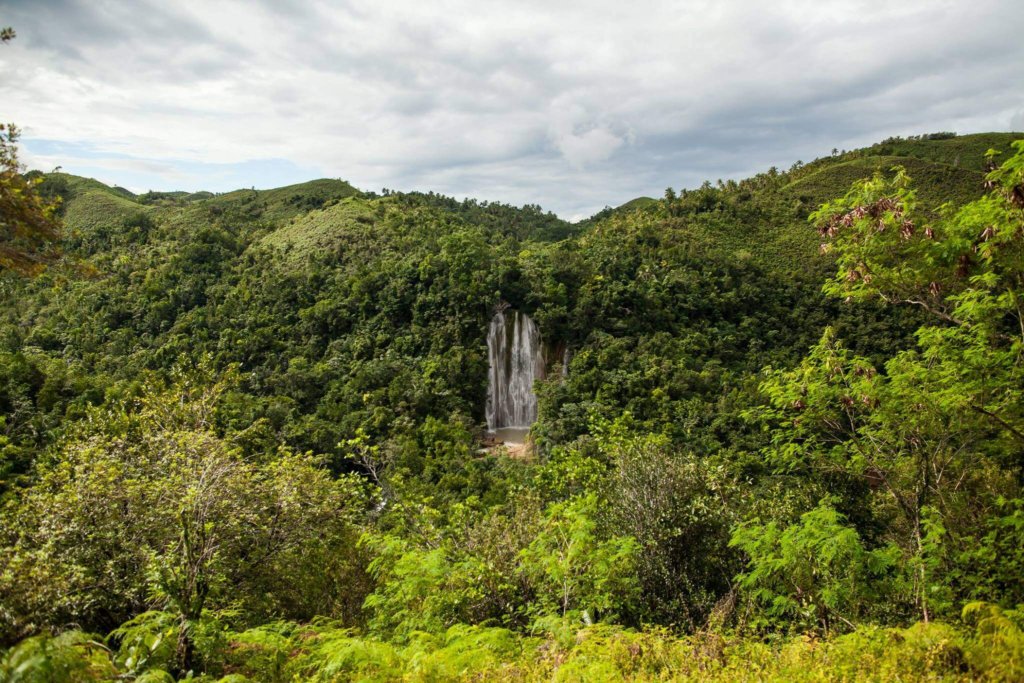 After the ride, we had a typical Dominican lunch at the home of Basilio and Ramona—chicken, rice, beans, salad, and local coffee.
Exploring Los Haitises National Park
Named a top travel destination for 2018 by Lonely Planet, Los Haitises National Park is one of the crown jewels of Dominican Republic Park's national park system. The protected area of Los Haitises National Park is accessible to tourists only by boat.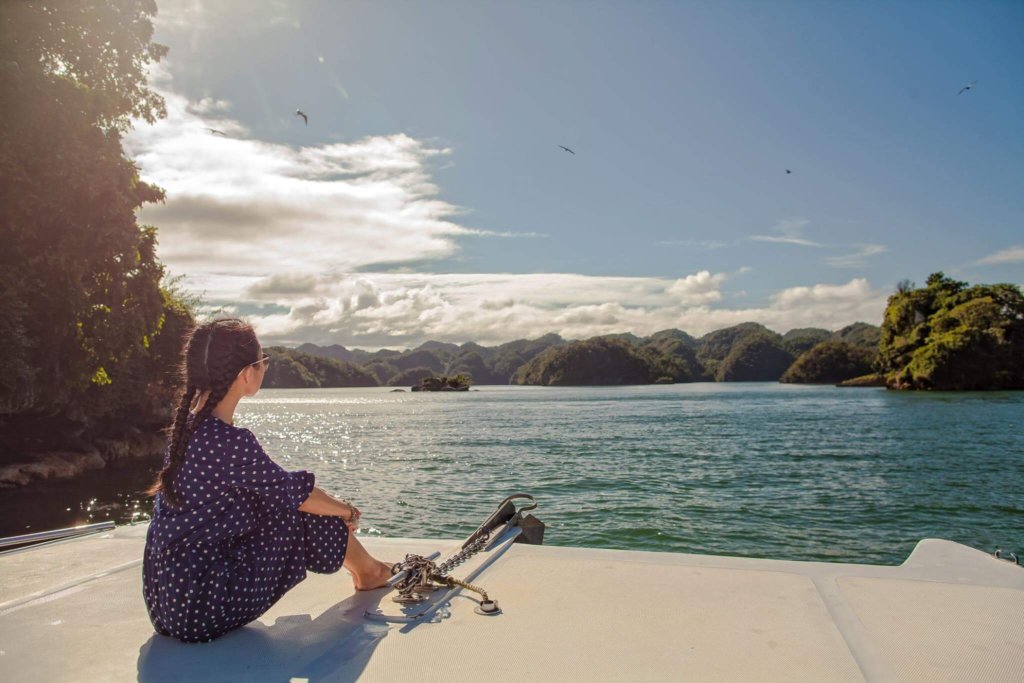 Once across, you'll enter a world lush with tropical vegetation, cliffs and seabirds. There are more than 110 species of birds in this coastal marine park, including populations of buzzards, pelicans, and swallows!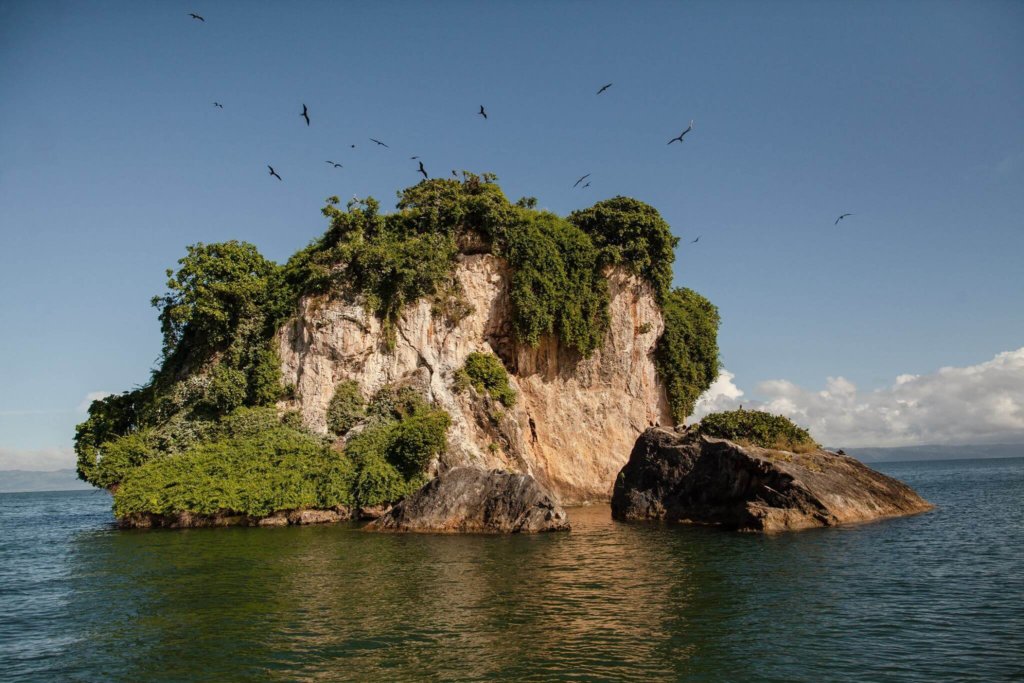 The park is rich with rainforests and mangrove reserves! Mangroves are comprised of very special trees adapted to brackish waters, with intricate root systems. Cruising along the calm water made me feel like I'm in a scene of the film Jurassic Park!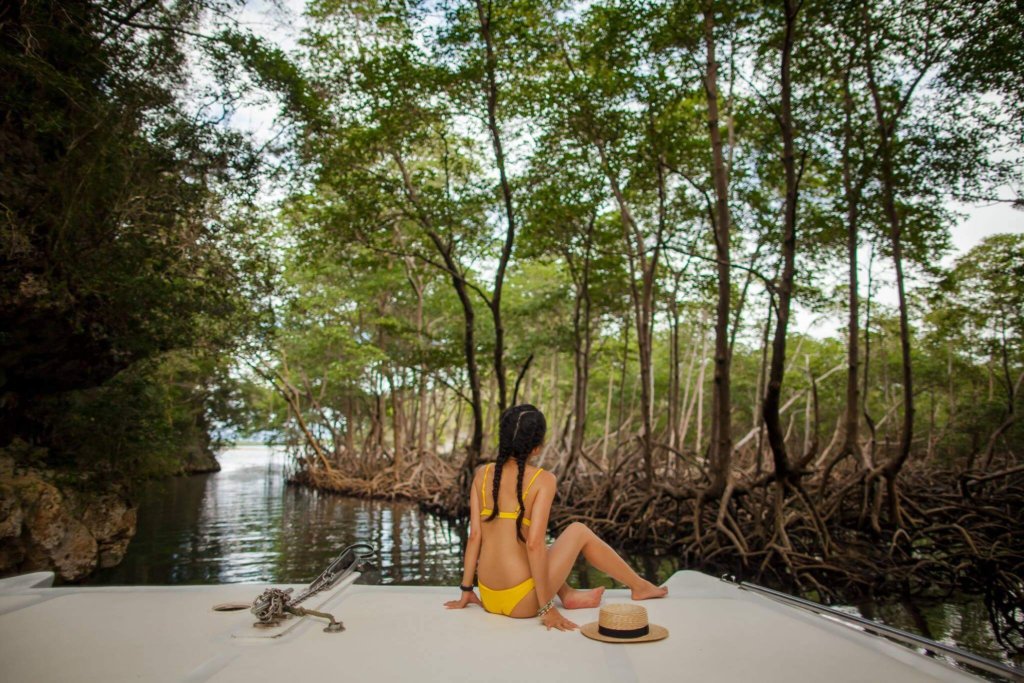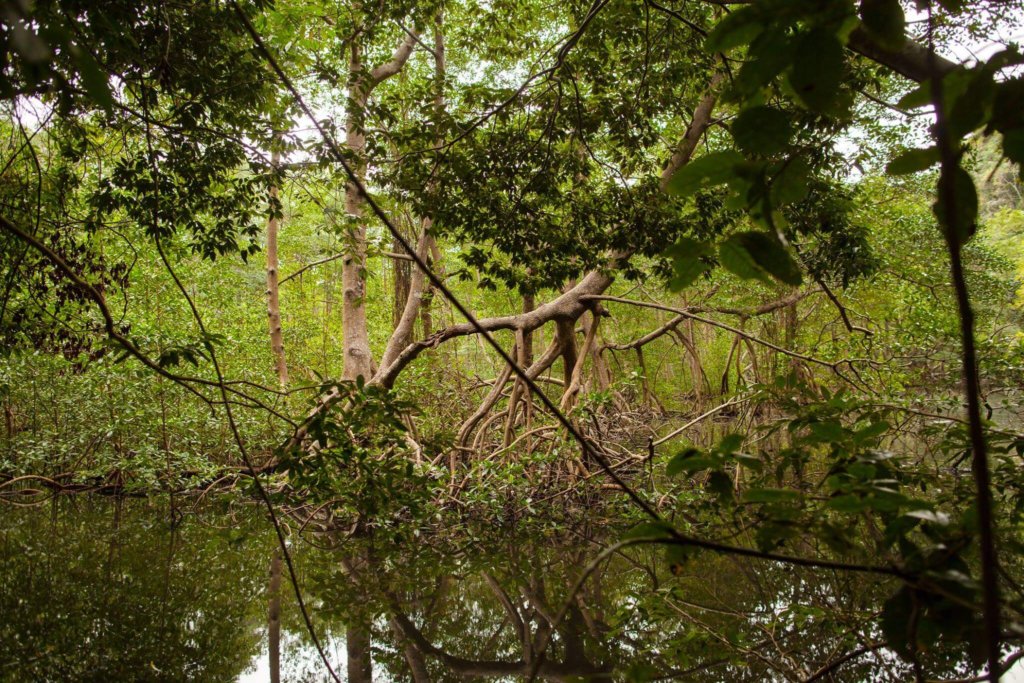 Our guide Carlos told us that pirates used to hide in these caves. These inlets made perfect hiding places so English and French pirates used to hide in Samana Bay to ambush Spanish gold ships leaving Santa Domingo. Pirates also stashed their treasures in these caves and the rest of the park, which in fact was a filming location for Pirates of the Caribbean!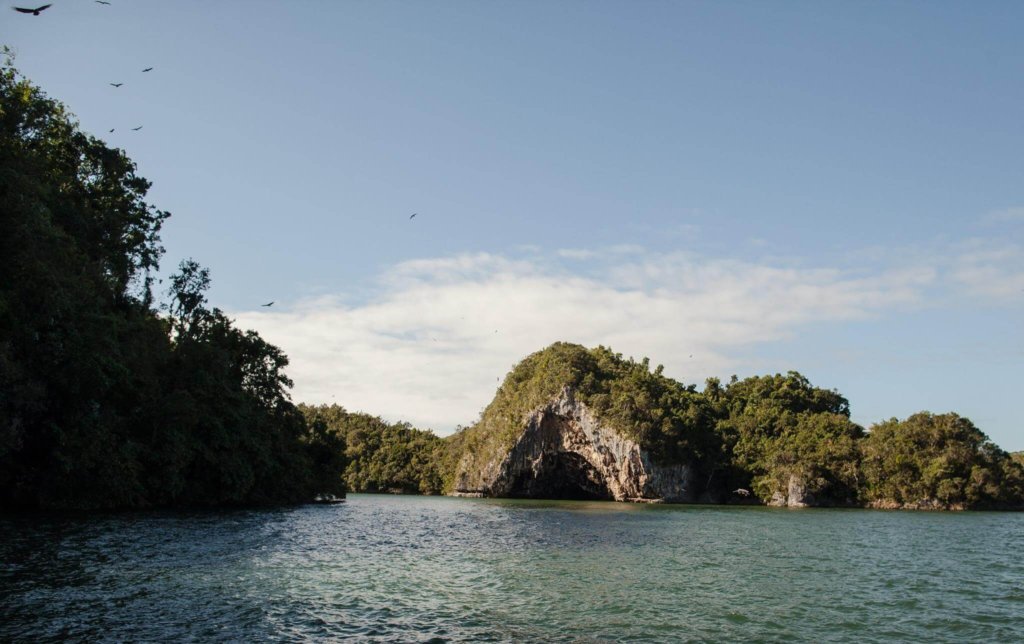 Our eco-adventure continues with exploring caves marked with pictographs made by the Tainos, one of the island's indigenous tribes!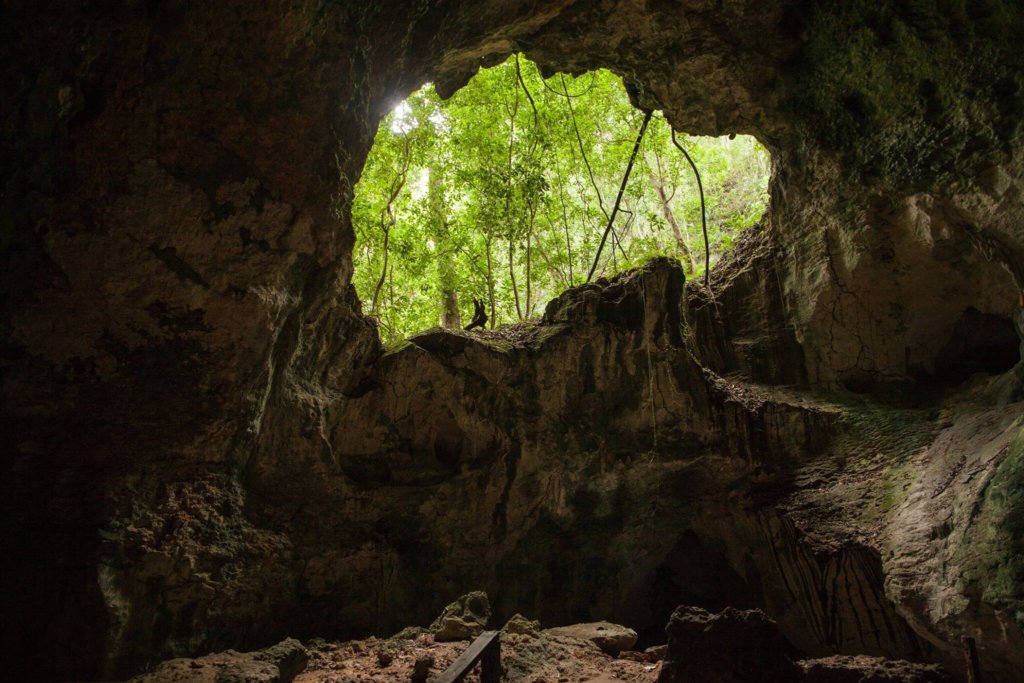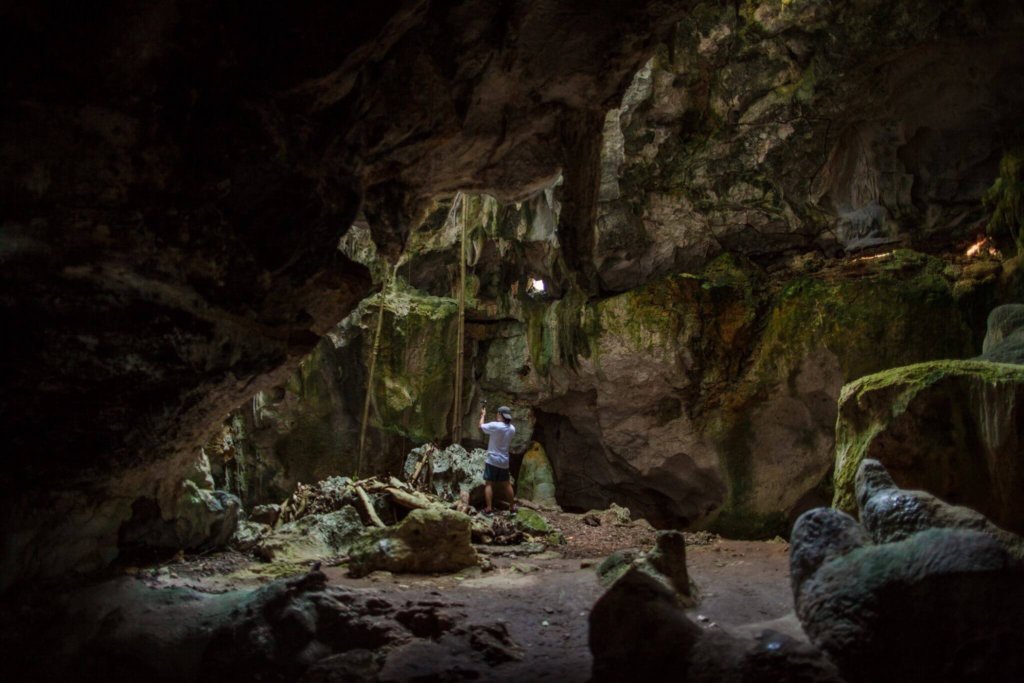 Wind through swamps, and emerge from the dense cover of the mangrove-tree canopy out onto the open turquoise waters of San Lorenzo Bay, we were in awe with the backdrop of the Samaná mountains!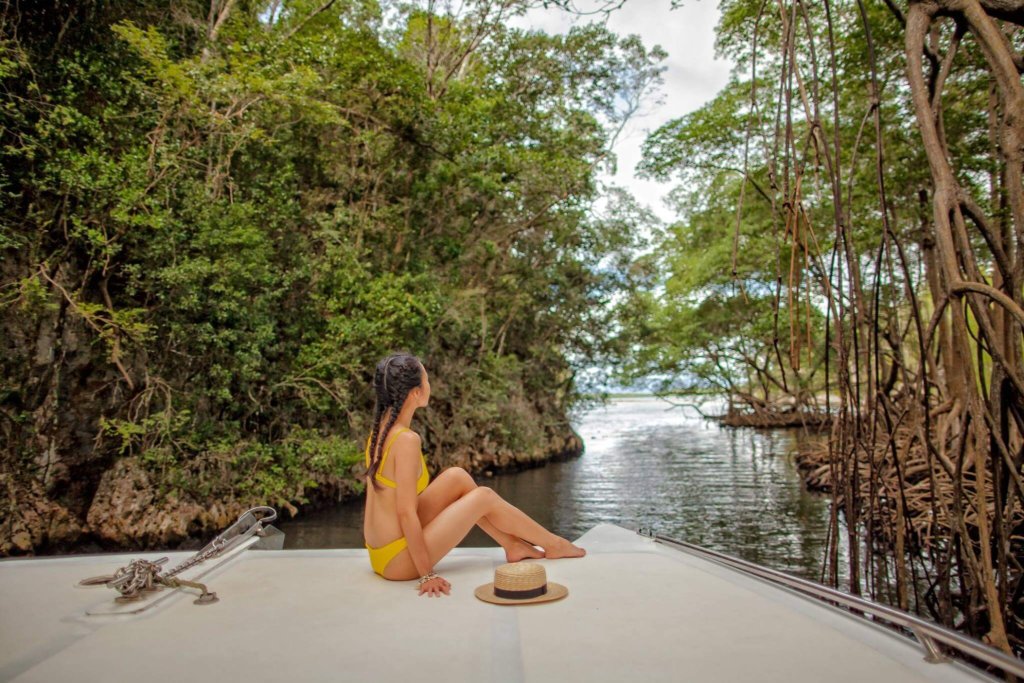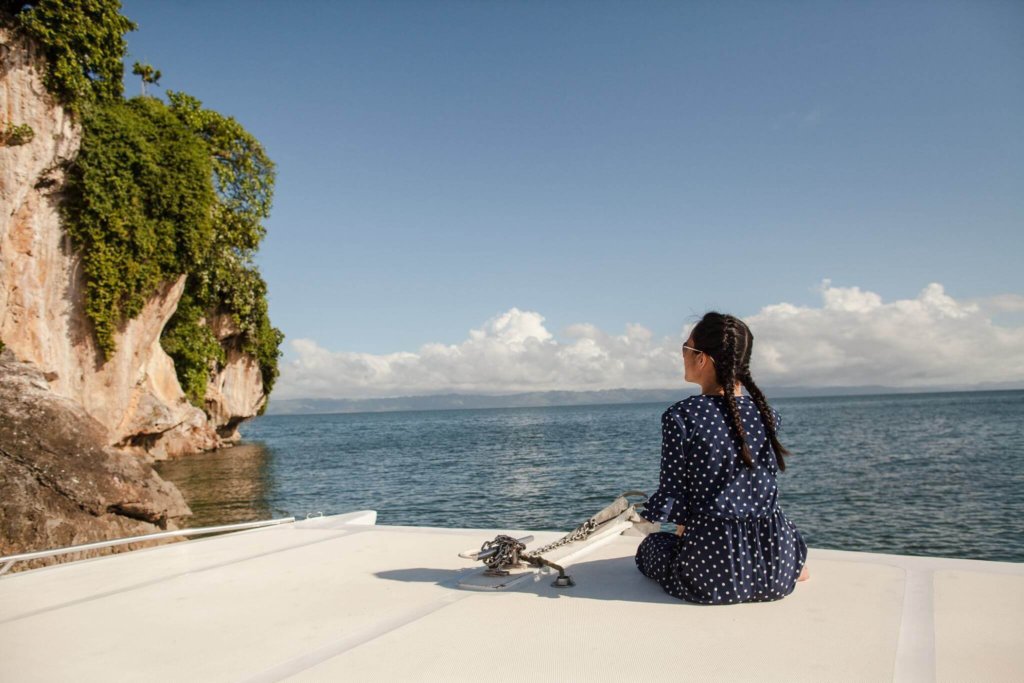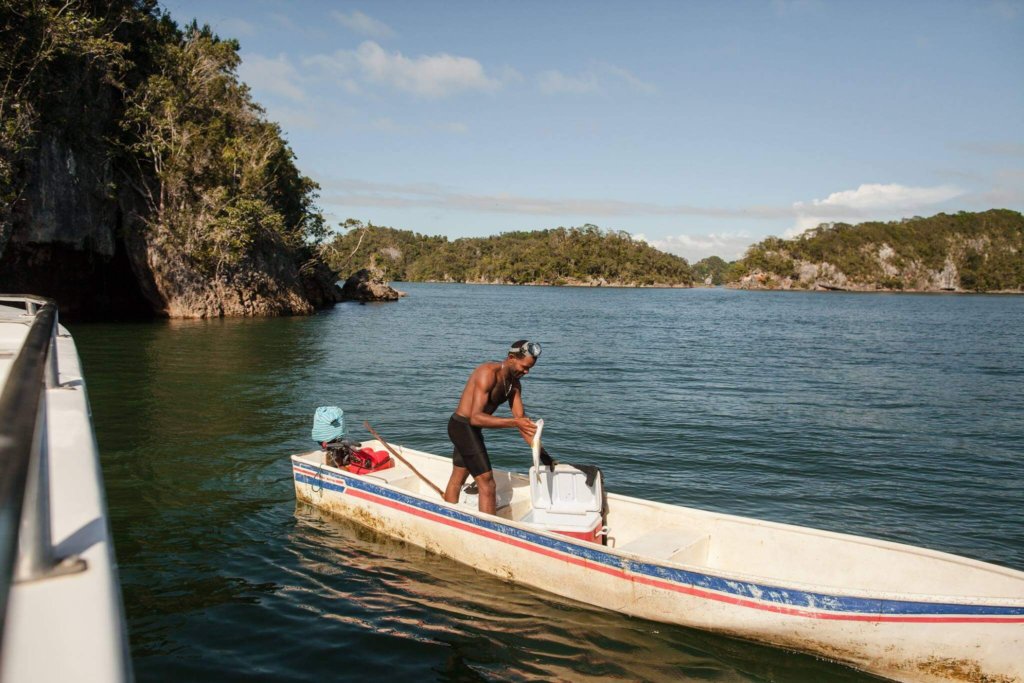 Dream Beach Tour- Fronton Beach, Rincon Beach, Playita Beach
We had such an amazing time exploring the hidden treasures of Dominican Republic with Flora Tours (Website: Flora-Tours.net, Email: [email protected], Phone: (+1) 809 240 5482).  We visited 3 unspoiled beaches classified among the most beautiful in the world: Fronton, Playita, and Rincon!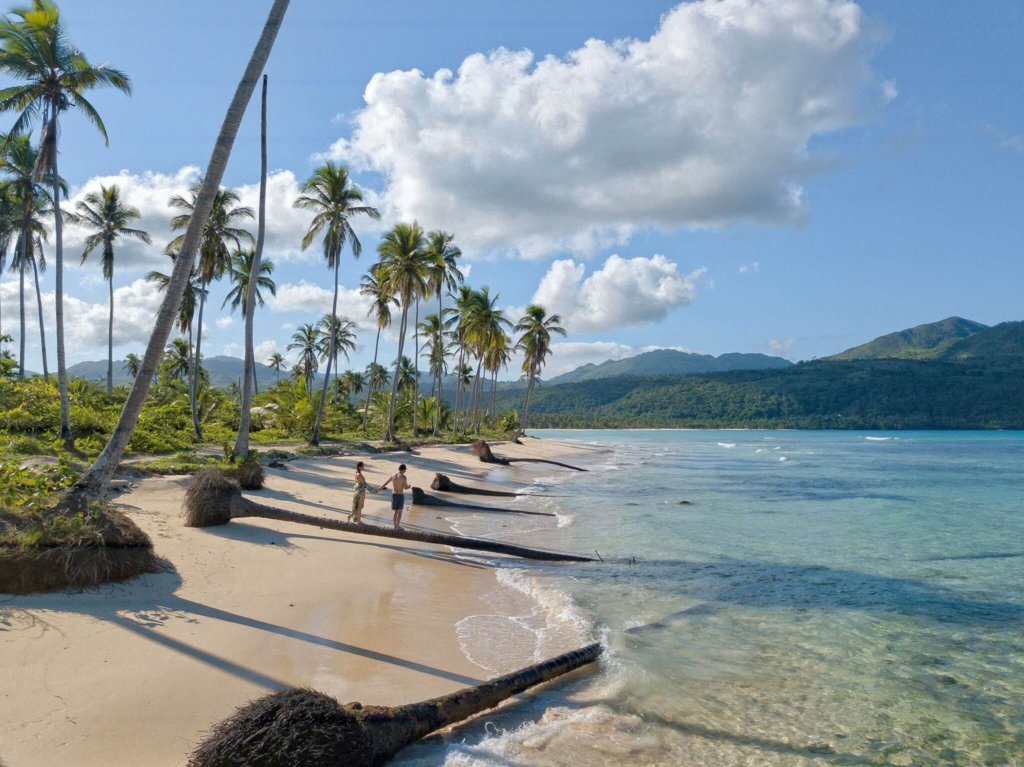 My favorite beach of the three is Rincon Beach. This spectacular secluded Caribbean beach is one of the most beautiful in the Dominican Republic, and was rated as one of the 10 Best Beaches in the World by Conde Nast Traveler.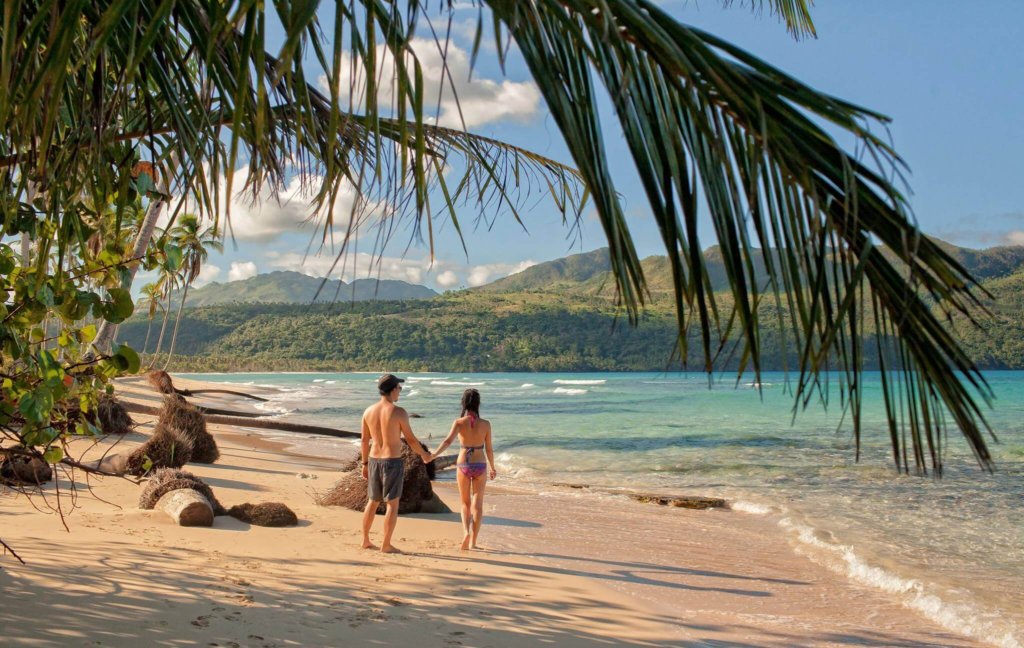 ATV Tour:  It's such a great way to discover real Dominican life in the country and take in the magnificent landscape spreading from the mountains to the sea.
Sunset Dinner at El Cabito
El Cabito has one of the best sunset views in Las Galeras. Eating on the cliffside and watching the brilliant tropical sun dip behind the hills leaving a pallet of soft watercolors was such a magical experience!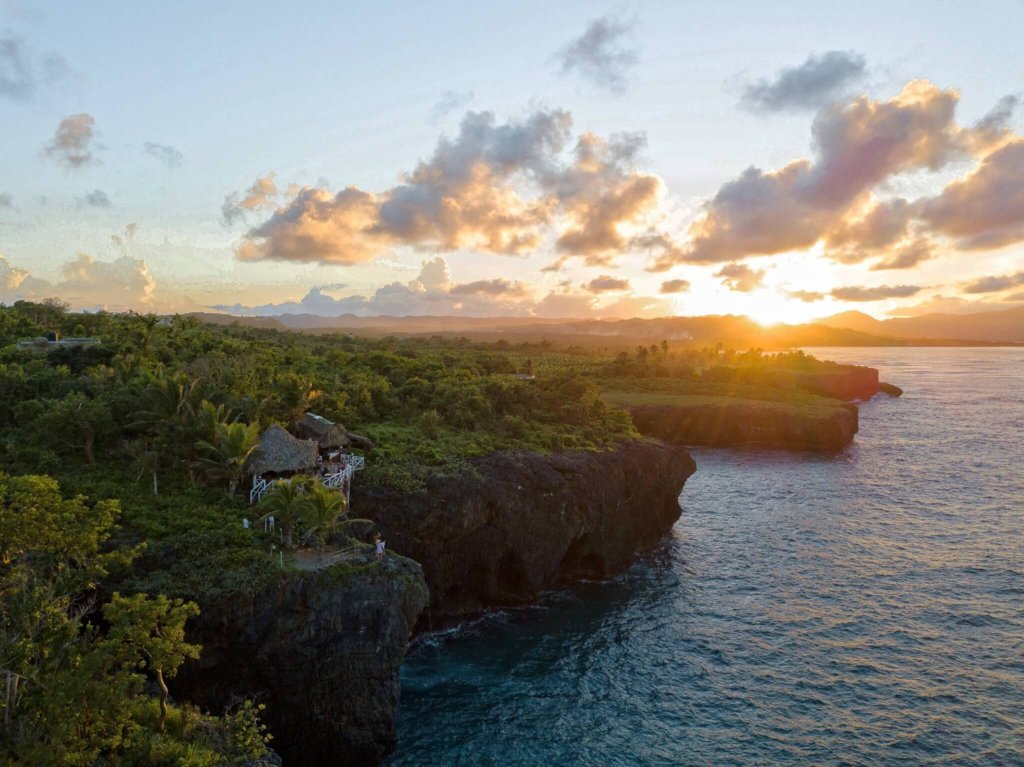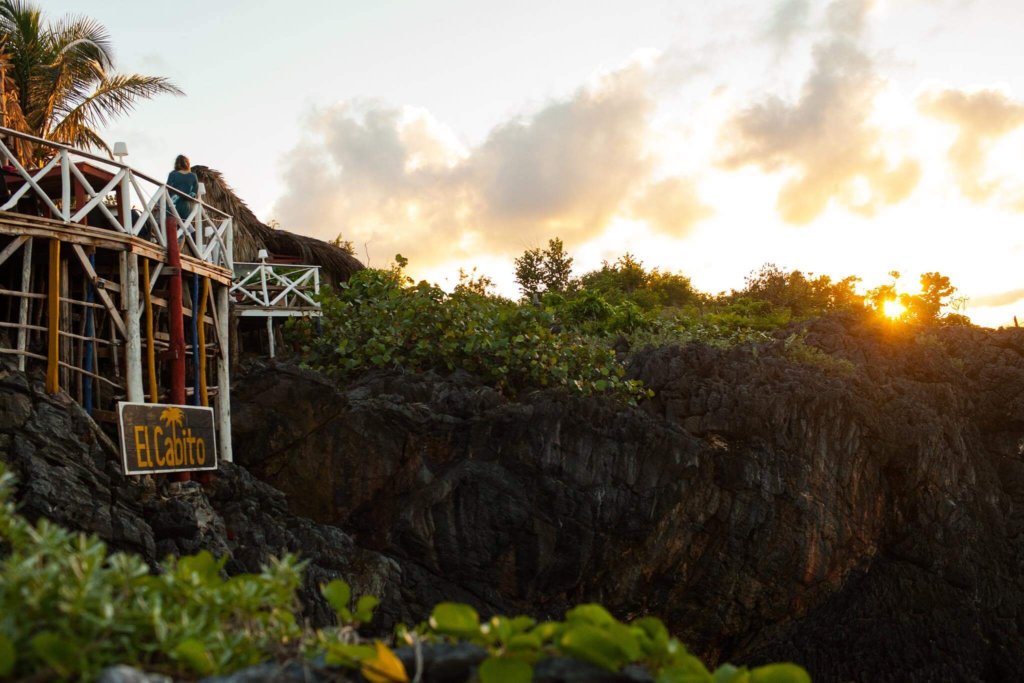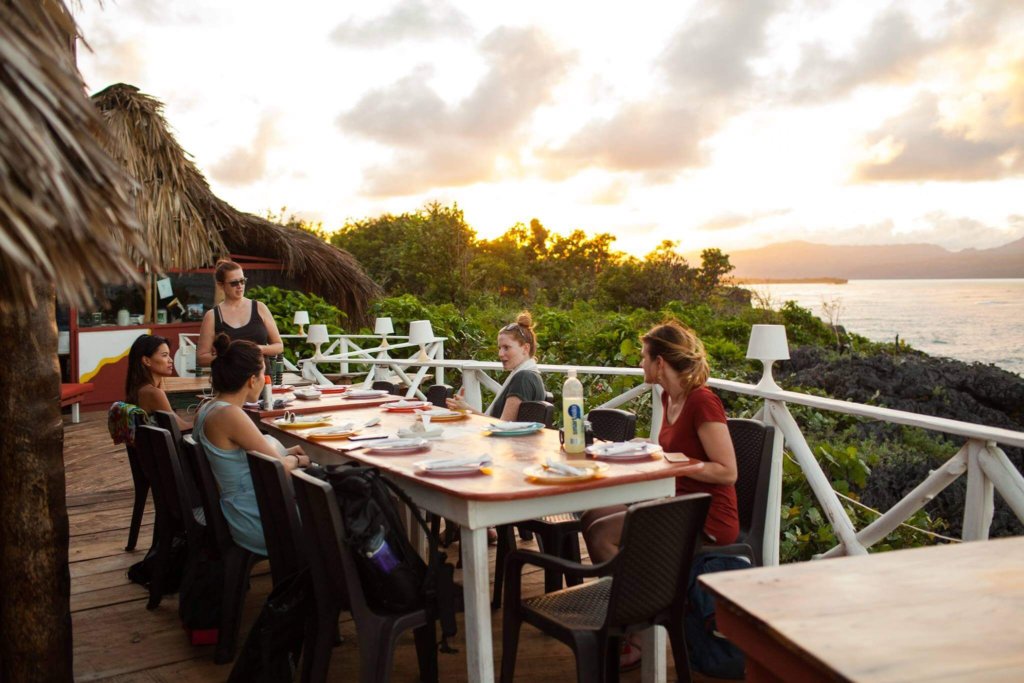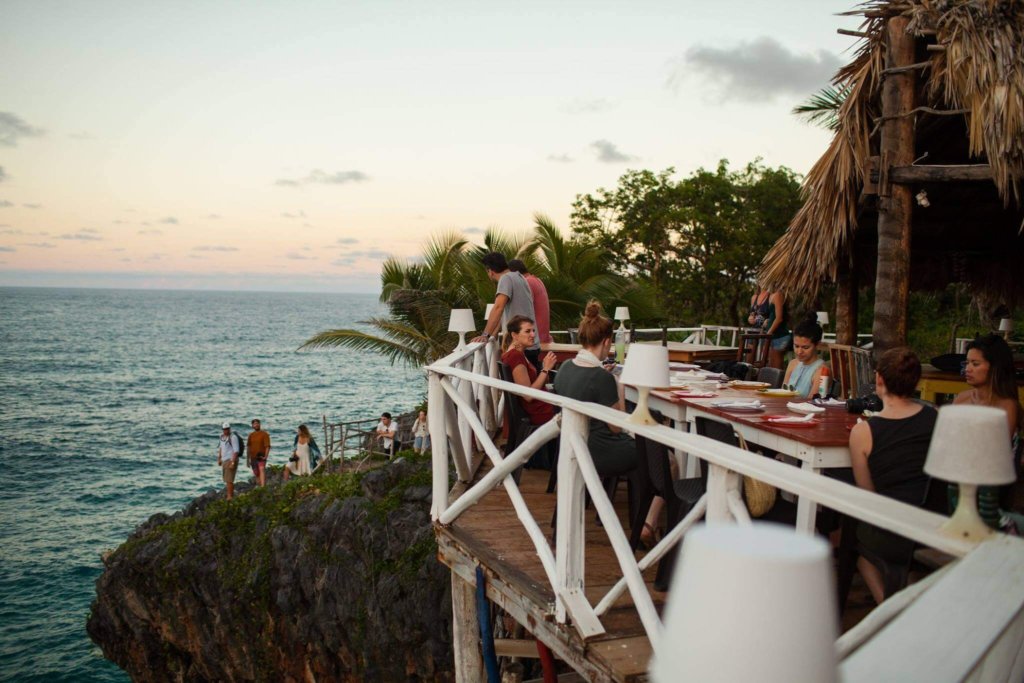 The restaurant specializes in Mediterranean cuisine: seafood paella, fish stew, black rice, shrimps, and grilled fish and lobster. All meals are freshly prepared to order!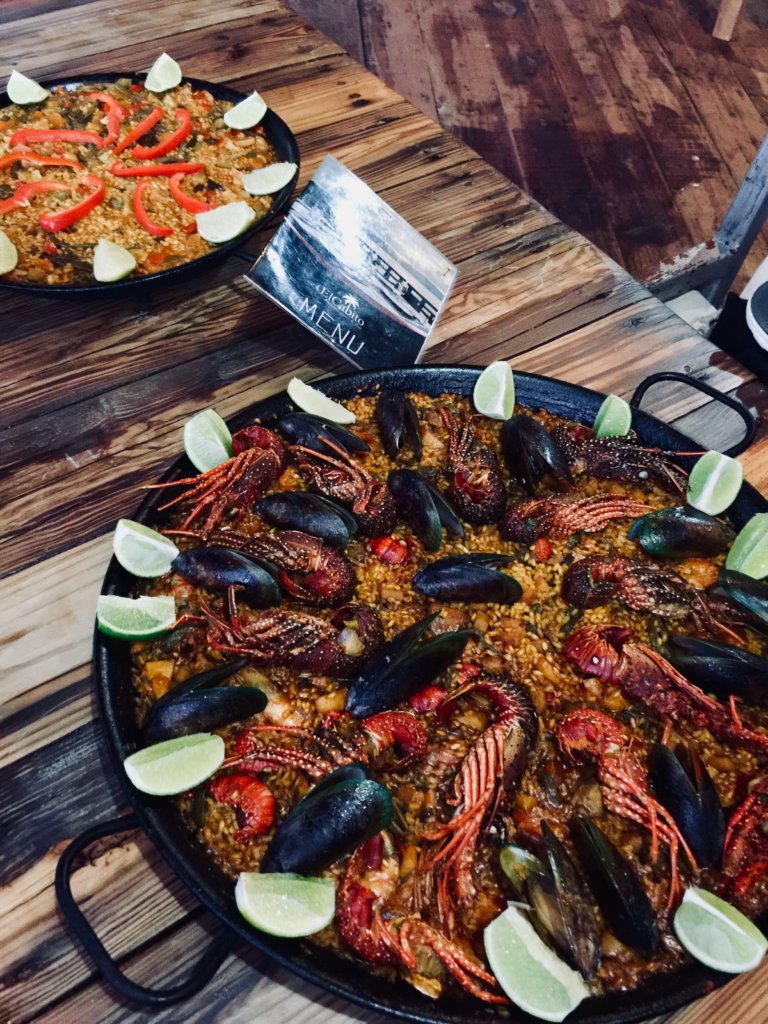 Next Stop: La Romana
On the way to Punta Cana, we stopped by La Romana for a quick visit! Situated along the southeast coast of the Dominican Republic with Santo Domingo sitting 120 km to the west, La Romana is surrounded with vast sugar plantations and with the enormous Casa de Campo resort a few kilometers to the east.
Casa de Campo Resort is a stunning 7,000-acre hotel/resort and residential community in La Romana. Casa de Campo is also one of the most sought-after Dominican Republic golf resorts featuring the #1 ranked course in the Carribean!
We had lunch at the resort's newly opened restaurant, Minitas Beach Club & Restaurant. The restaurant offers spectacular panoramic Caribbean sea views with a Mediterranean and Latin American menu, combining different elements for a vibrant and captivating experience.
After lunch at the resort, we visited Altos de Chavon – a replica 16th century Mediterranean village in the heart of the Dominican countryside. Every detail of Altos de Chavón was handcrafted by local artisans. The village is a cultural center and historical museum for residents, tourists, and working artists from all over the world. (Source: Casa de Campo Website)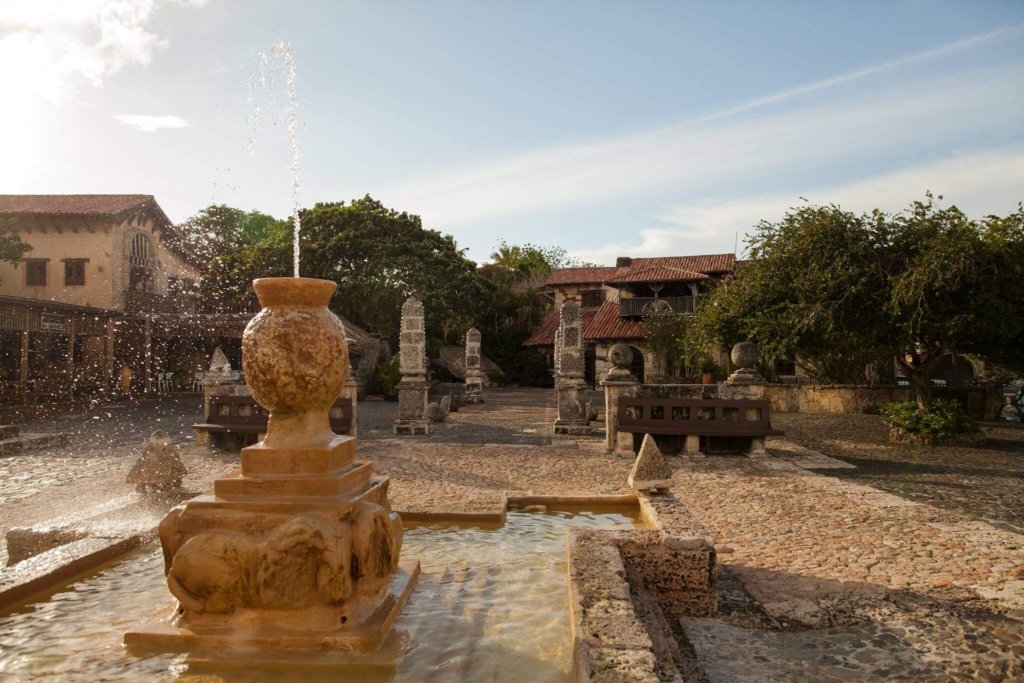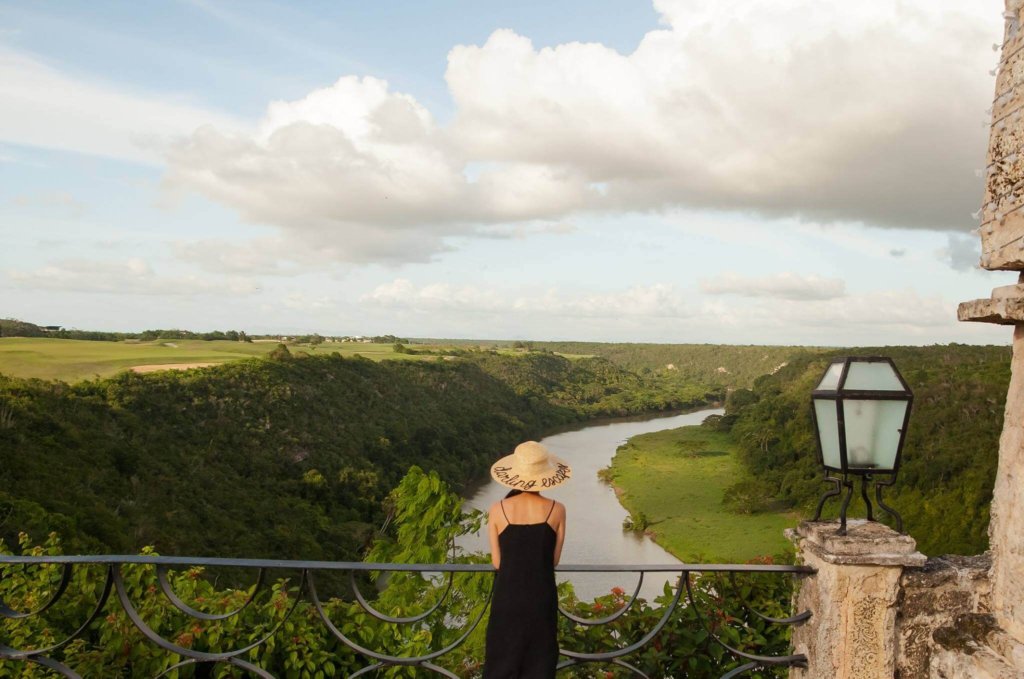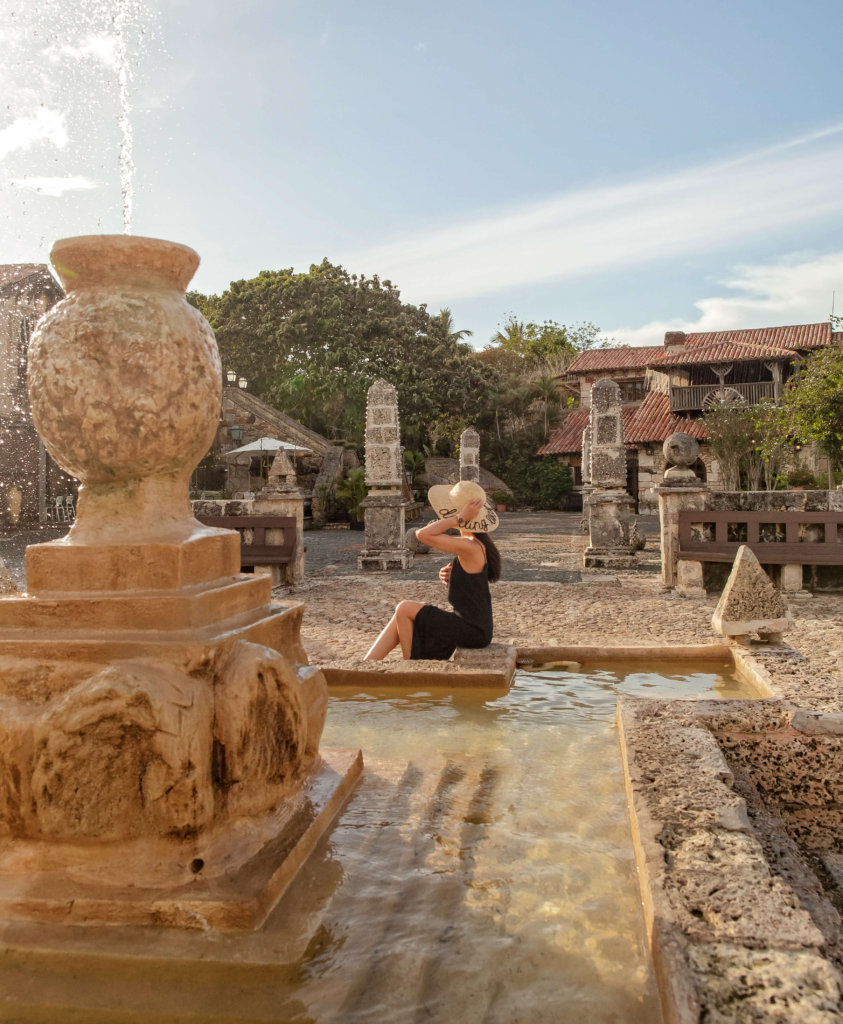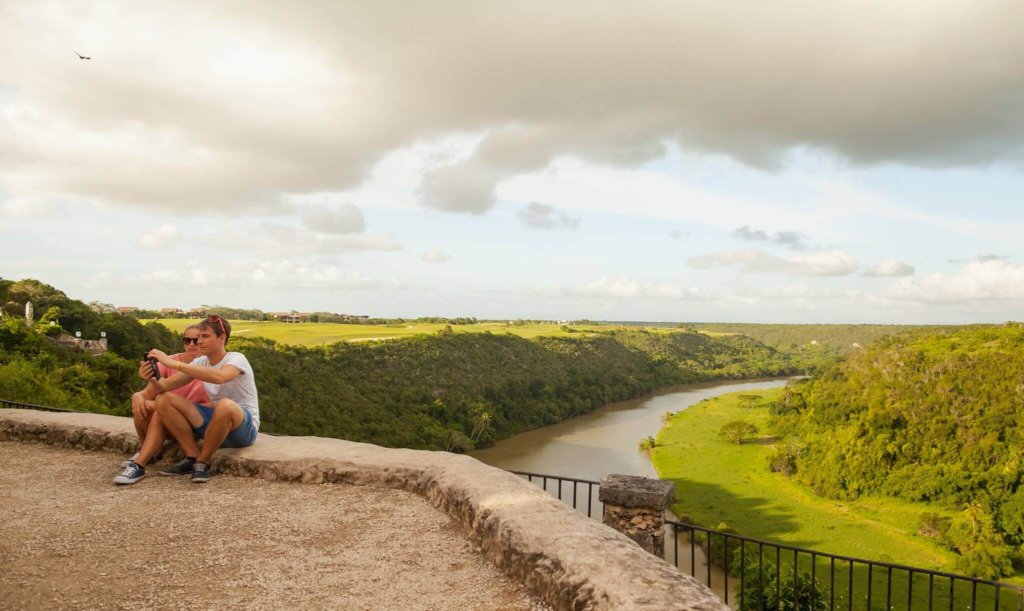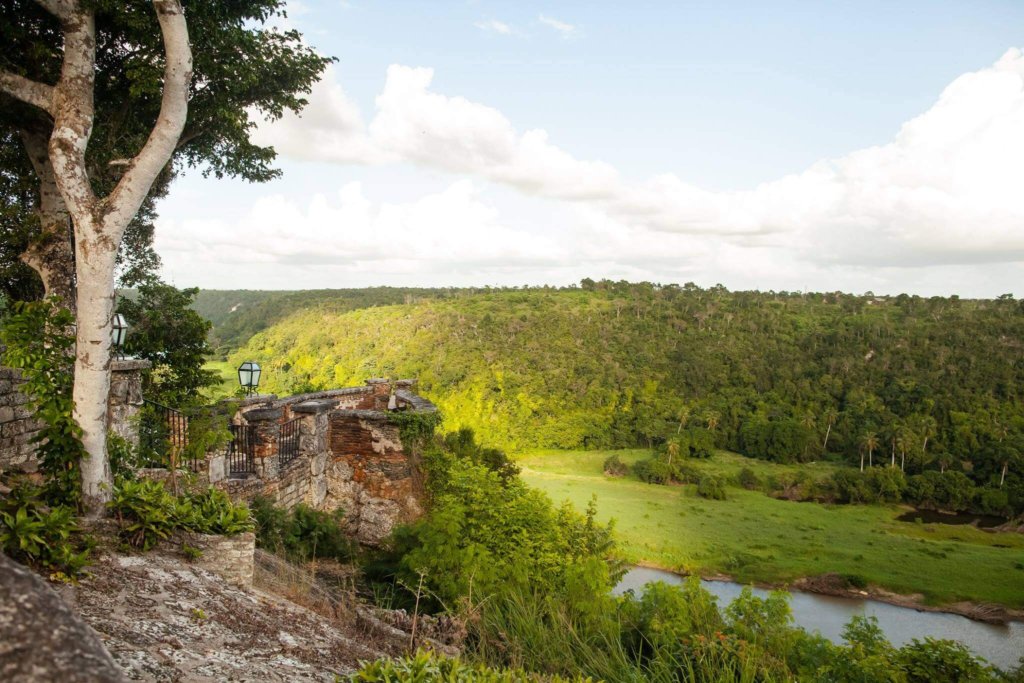 St. Stanislaus church is a charming stone building in the center of the village of Altos de Chavón. Consecrated in 1979, Pope John Paul II sent the ashes of Poland's patron saint, St. Stanislaus, and a hand-carved statue from Krakow to commemorate the church's inauguration. Today, the church is the site for weekly Catholic masses as well as a treasured destination for weddings (Source: Casa de Campo Website)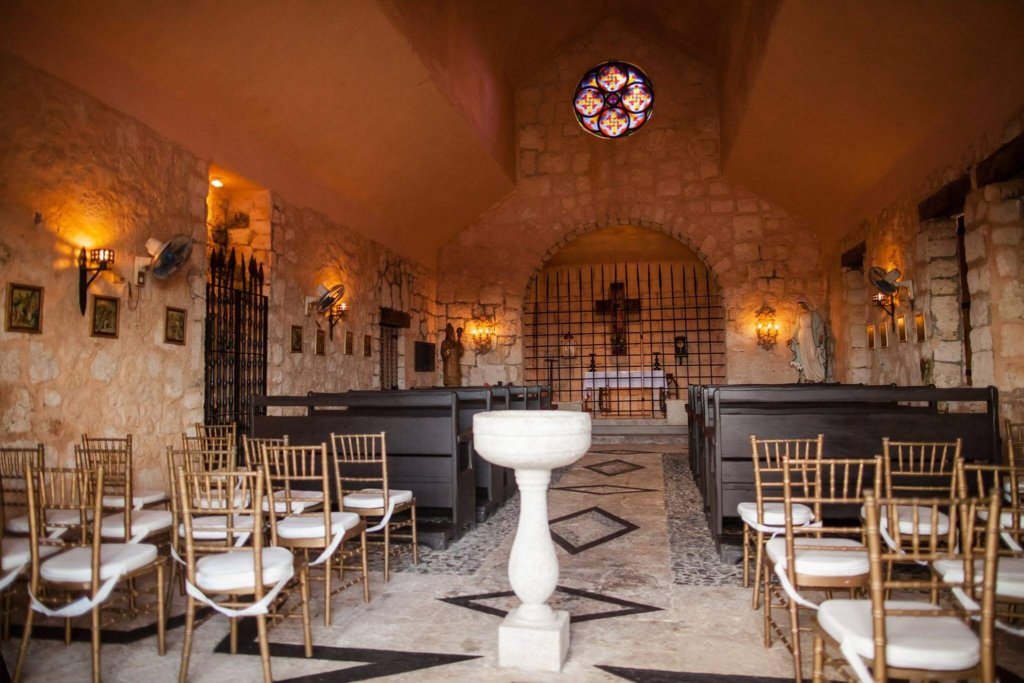 At the center of the historic 16th century replica Mediterranean village Altos de Chavón is the stunning 5,000-seat Grecian-style amphitheater. This architectural wonder has been the setting for countless concerts, events, and performances since its inauguration in 1982. (Source: Casa de Campo Website)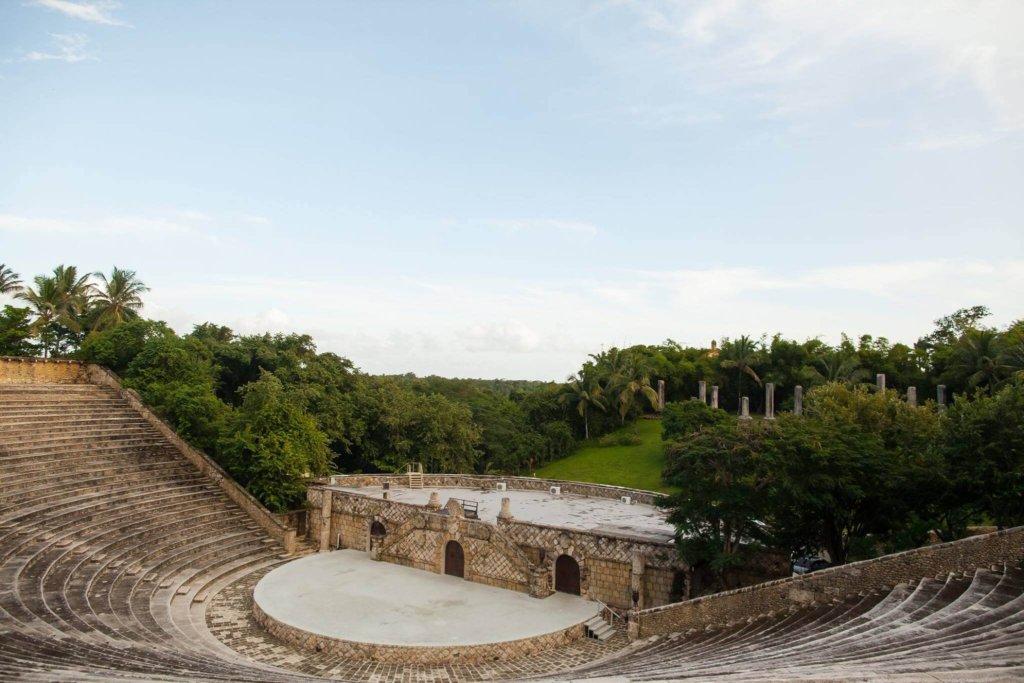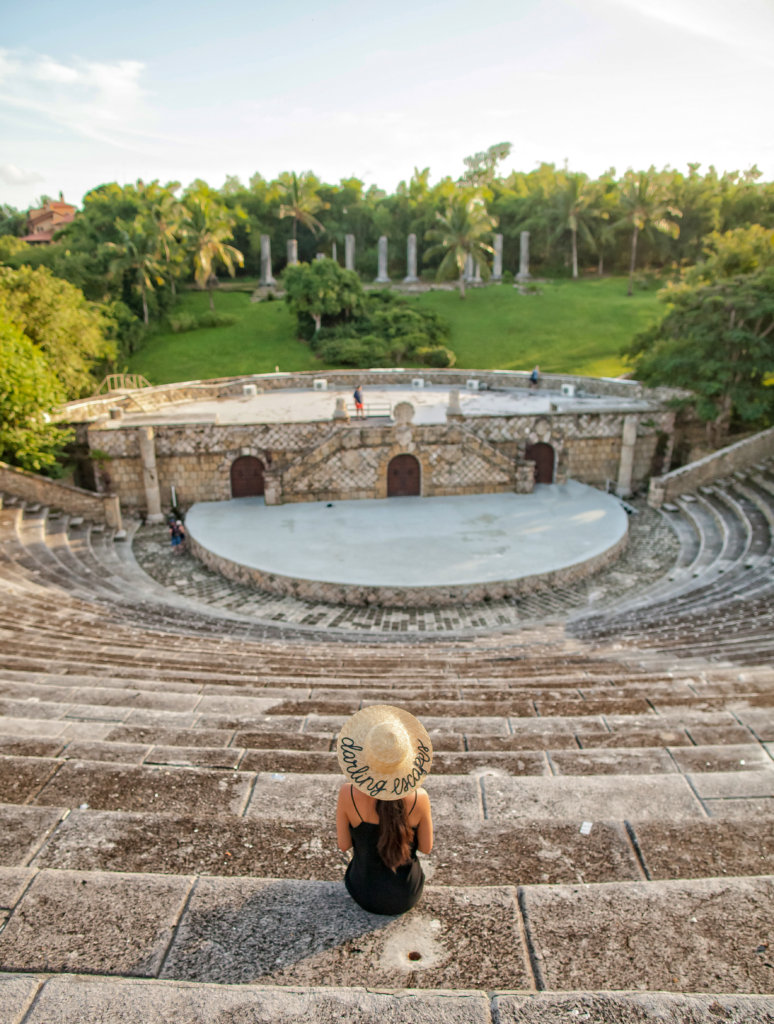 Last Stop: Punta Cana
Punta Cana is located on the Eastern coast of the Dominican Republic, facing Puerto Rico. People from around the world flock to its pearl white beaches, turquoise waters, and green palm trees. It is one of the most stunningly picturesque locations in the Dominican Republic and one of the fastest-growing tourist hot-spots in the Caribbean.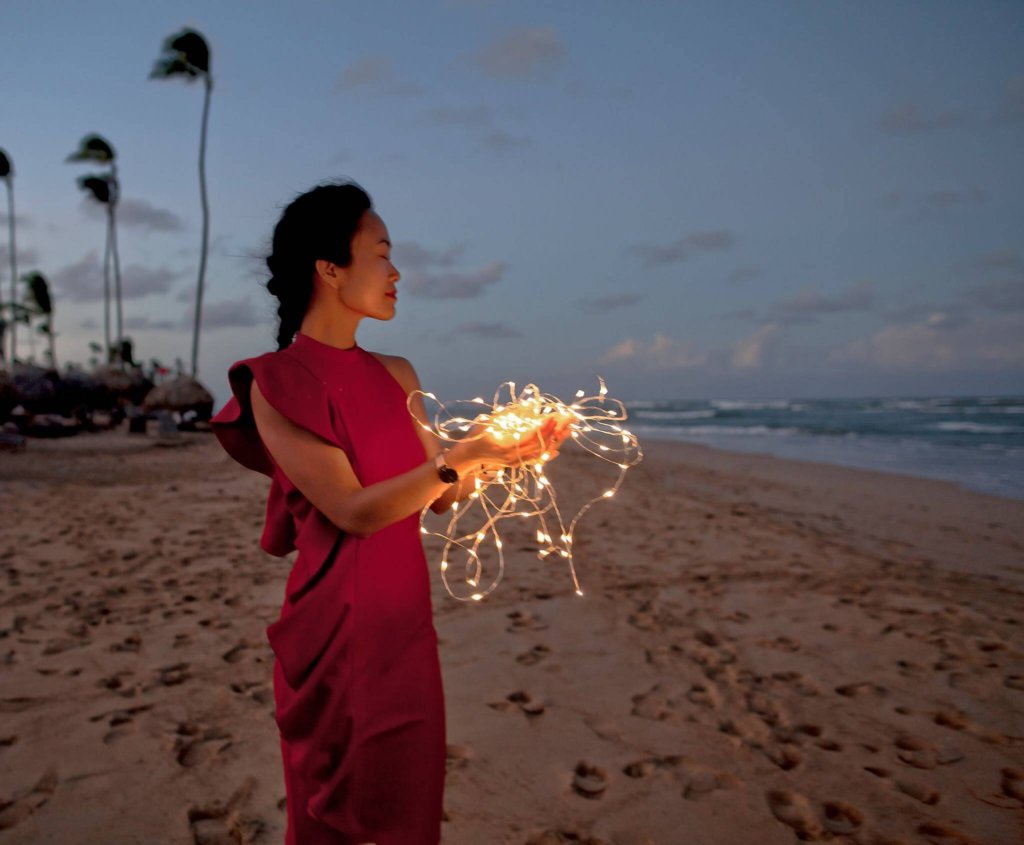 Accommodation
We stayed at Chic Punta Cana which offers an all inclusive vacation for adults only, filled with heavenly indulgences, exquisite cuisine, and an elegant yet relaxed ambiance. This 5-star resort boasts 320 stylish rooms and suites with breathtaking views of the ocean or tropical gardens. You have  the option to upgrade to Diamond Club to receive additional, dedicated perks and privileges. This resort is ideal for romantic escapes and honeymooners!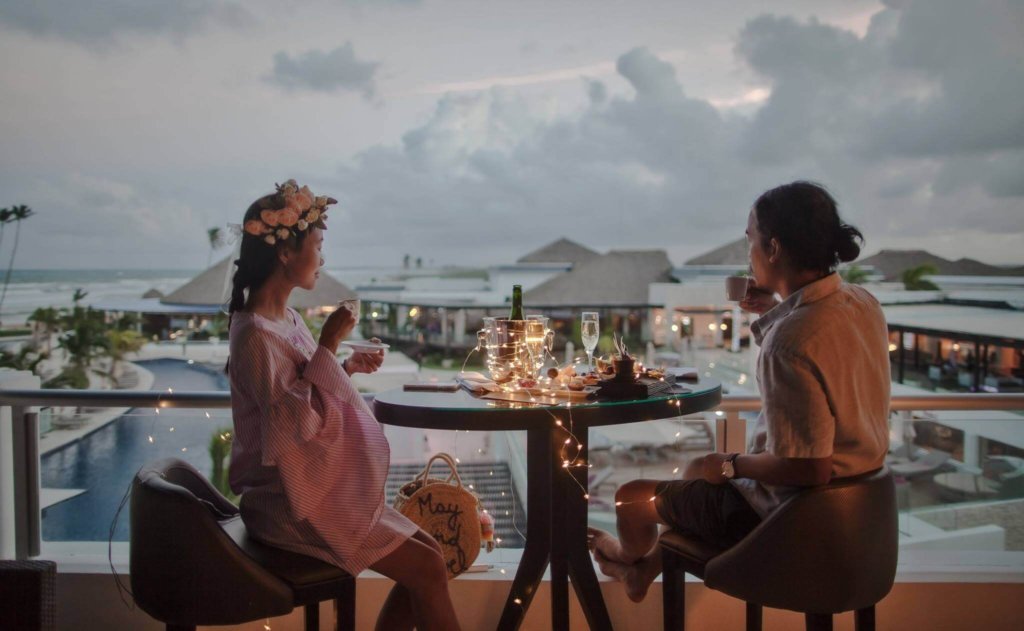 With our upgrade to Diamond Club, we received such a personalized and well-appointed experience: butler service, a pillow menu, exclusive pool & beach areas,…Our butler, Thomas, made our stay at Chic Punta Cana the most enjoyable and memorable! He arranged beautiful afternoon tea on our balcony, romantic rose bath, and luxurious breakfast in bed!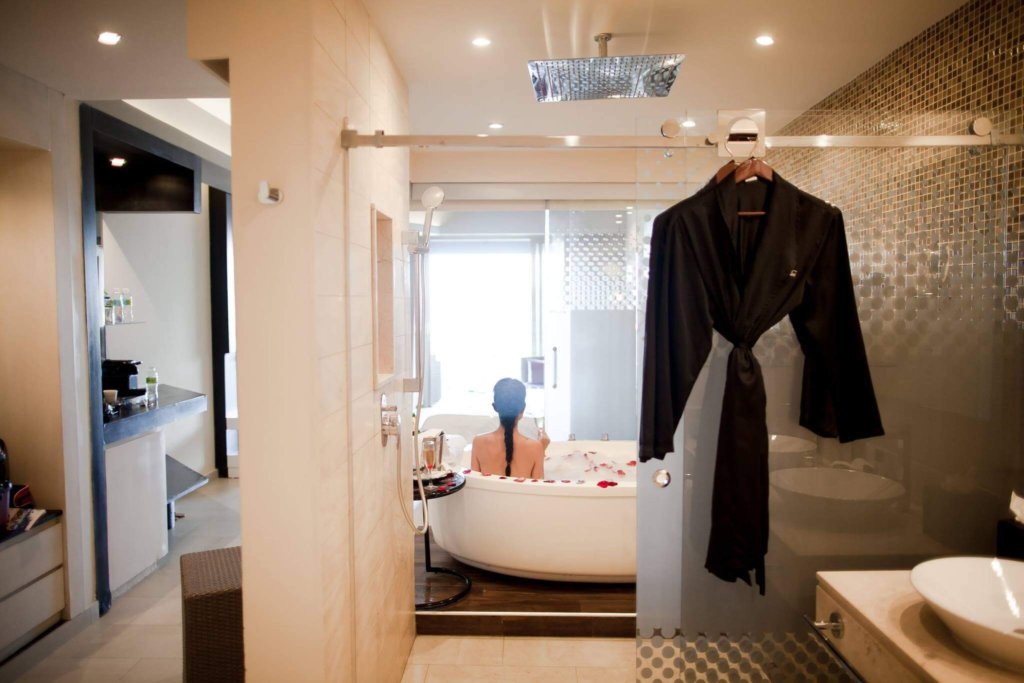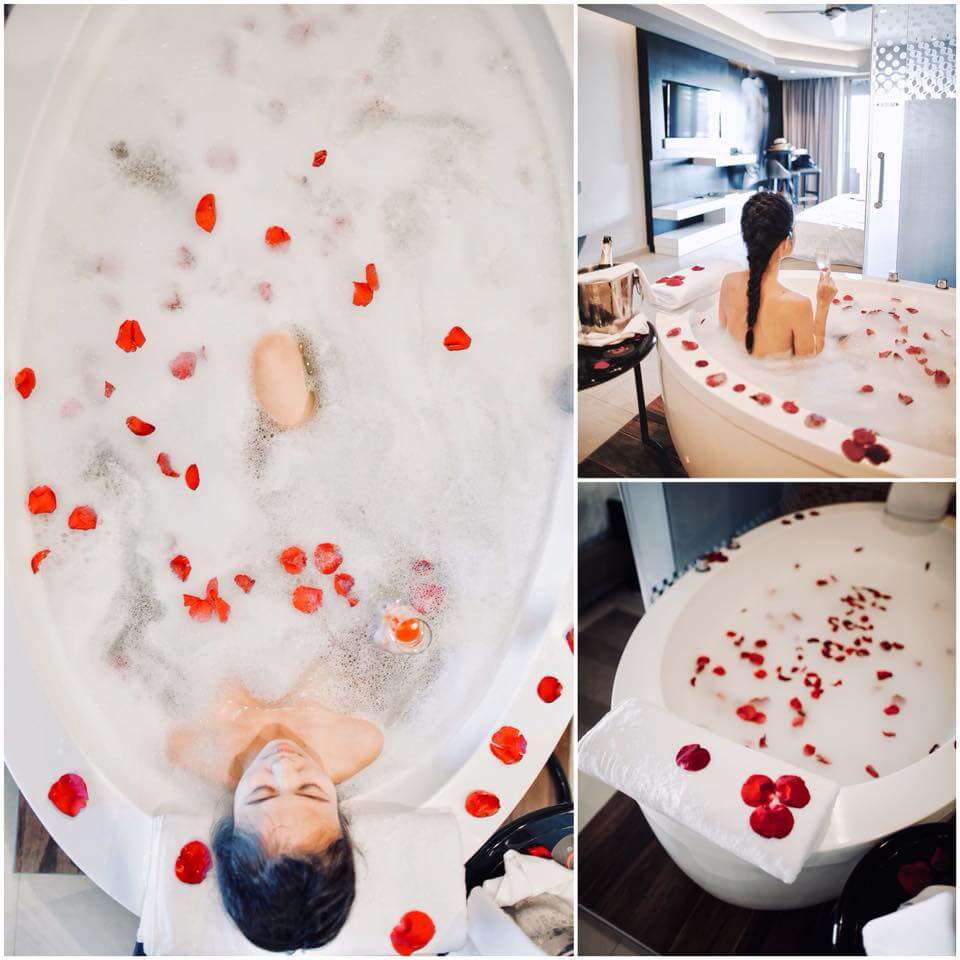 Activities
Exploring Local Markets: Punta Cana local market features local producers and artisans selling goods ranging from fresh fruits, veggies to souvenirs!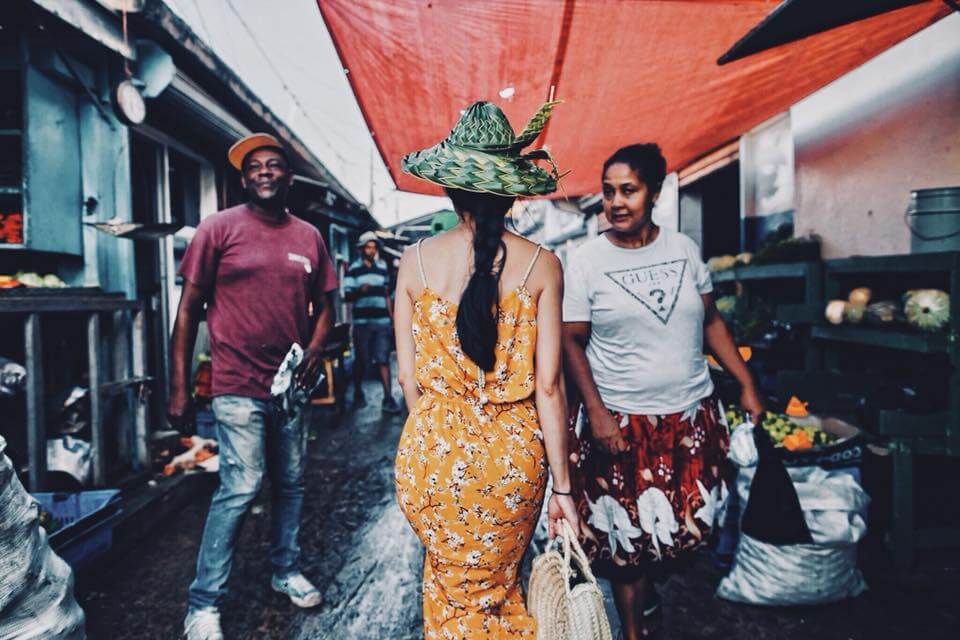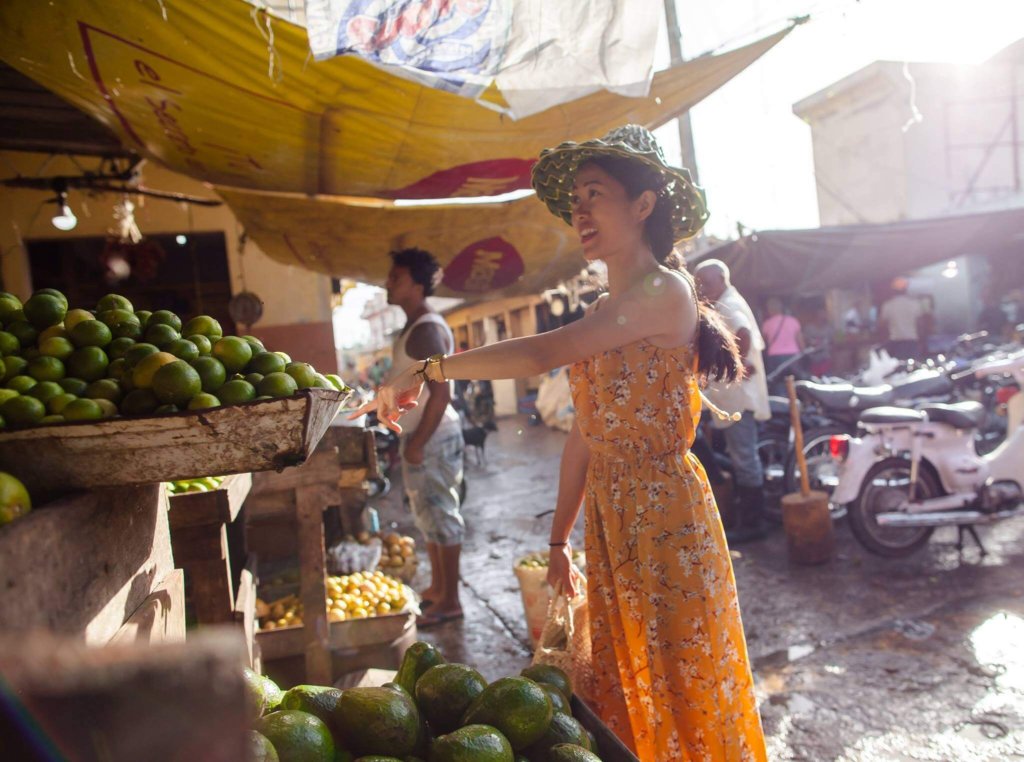 Hot Air Balloon 
Dominican Balloons is the only professional hot air balloon company in the Caribbean Islands. The owner and operator Luis Leonardo pioneers ballooning in Dominican Republic and has a 100 percent safety record during its 14 years of operation. The private ride will offer endless green fields, local communities, sugar cane fields, distant mountains, the Atlantic Ocean and the Caribbean Sea.
Surf Camp 
Macao surf camp offers a surf program to meet everyone's needs. Whether you have never surfed before and always dreamed of learning, their programs will enable you to reach your goals! Their program consists of personalized surf instruction on the beach, in the water, and professional surf photography to document your experience. And you gotta meet Jack – the adorable famous golden retriever professional surfer at Macao Beach!!!!
Here's the video of our group having fun learning how to surf documented by Macao Surf Camp:
Derek and I had such an amazing time exploring Dominican Republic's hidden gems from Samana to Punta Cana and our favorite part was that we got to travel with an awesome team of writers, photographers, bloggers, and influencers! We had so much fun adventuring, exploring, taking pictures for one another, and exchanging our stories!
Here are some of behind-the-scene snapshots of our group: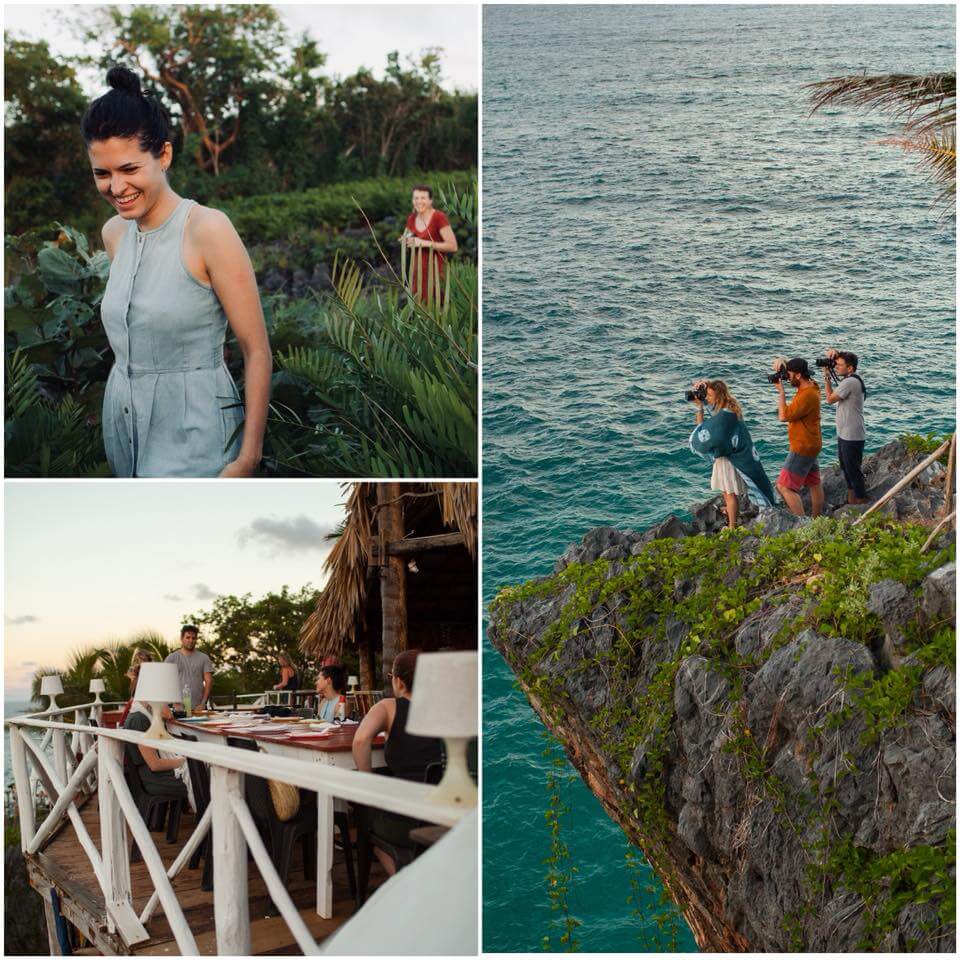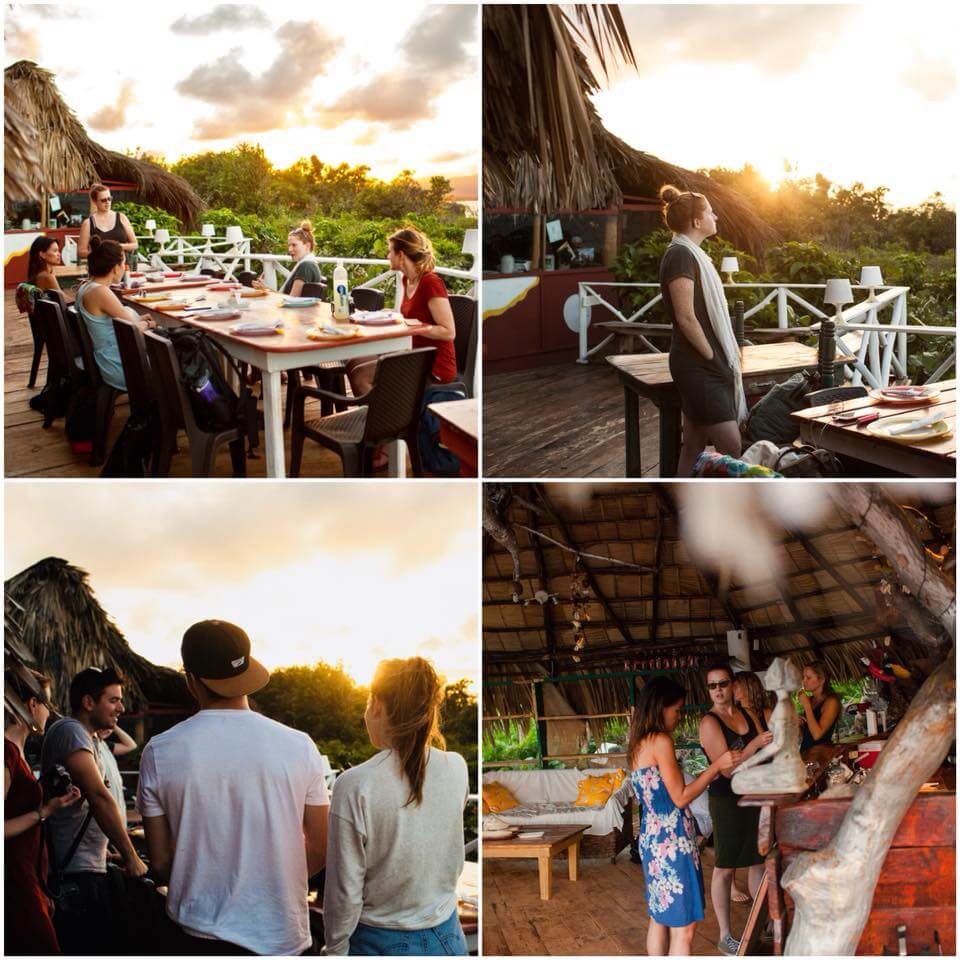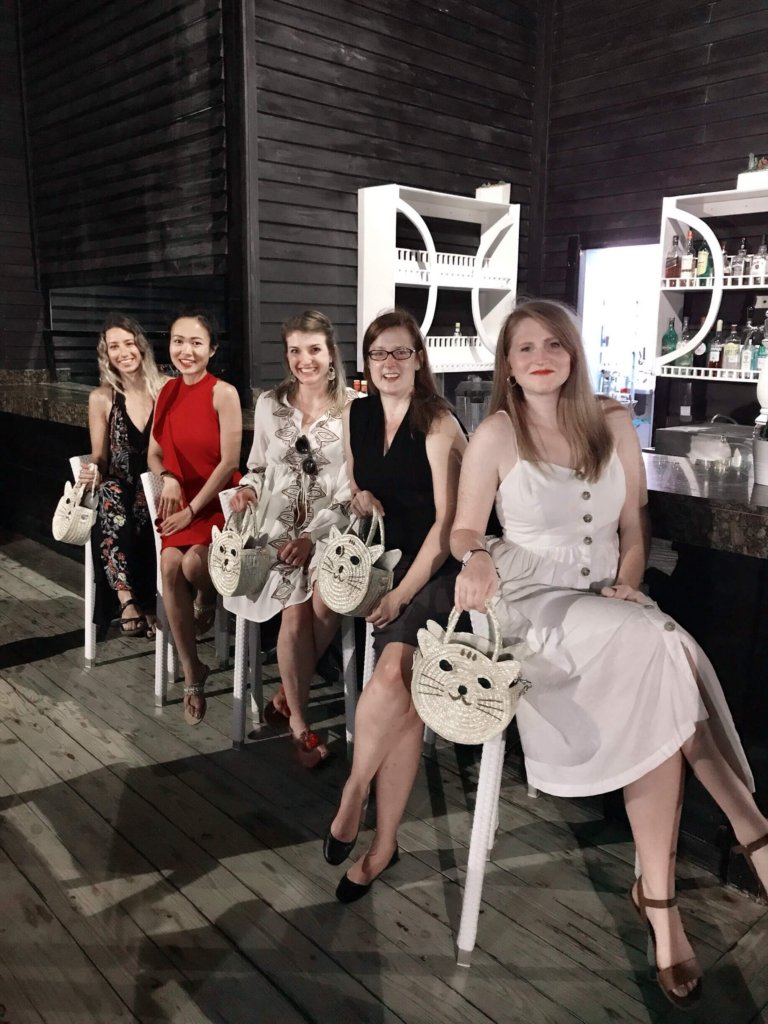 RELATED POSTS