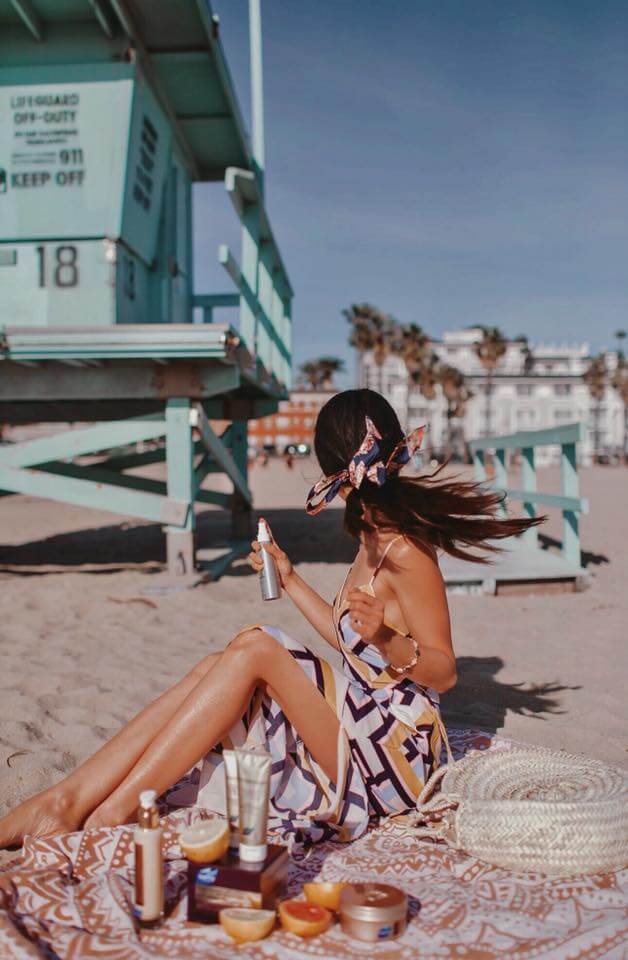 As my husband and I care for our dog, Lychee, fighting his kidney disease battle, we learn a lot about macrobiotic lifestyle. We incorporate more plant-based meals into our daily life. We learn that our kidneys are not only affected by the bad toxic food we eat everyday (fast food, white rice/bread, oily/sugary snacks, sodas, coffee,…) but also by fragrance chemicals that we're possibly exposed to every day (perfumes, detergent, soaps, lotions, shampoos,..). These fragrance chemicals (synthetic scents) represent an unidentified mixture of ingredients including carcinogens, allergens, respiratory irritants, endocrine disruptors, neurotoxic chemicals and environmental toxicants. So my husband and I try our best to replace everything "fragrant" in our household with homemade plant-based alternatives; for example, we home grow aloe vera and use the meat (with Manuka honey) for body lotions and face masks, we use our garden grown grapefruits to make our own dish washer and hand soap,….As we were trying to figure out how to make our own shampoos and conditioners, I got contacted by Phyto to try their plant-based haircare products. For over 50 years, Phyto has been a leader in plant-based hair care. All of their products are overall 95% botanicals and formulated in their family-owned labs in France.
Their products embrace the principle that healthy hair begins at the root, and they have created so many unique products that contain no parabens, sodium laurate sulfate, synthetic fragrances, and no added water. Since then I have incorporated Phyto in my haircare routine and every since I started following this regime my hair changed completely! Below, I've outlined this routine and the products I use along the way for you. My hope is that all of my time and energy can help at least one of you get one step closer to the hair you've always dreamed of.
Step 1: Cleanse
I only wash my hair about once to twice a week. I used to wash my hair every single day because when I washed it in the morning, it was greasy in the evening already. But washing your hair every day is super damaging to your hair follicles and strips your scalp of its natural oils forcing your body to produce more than it should. This leads to an unbalanced scalp.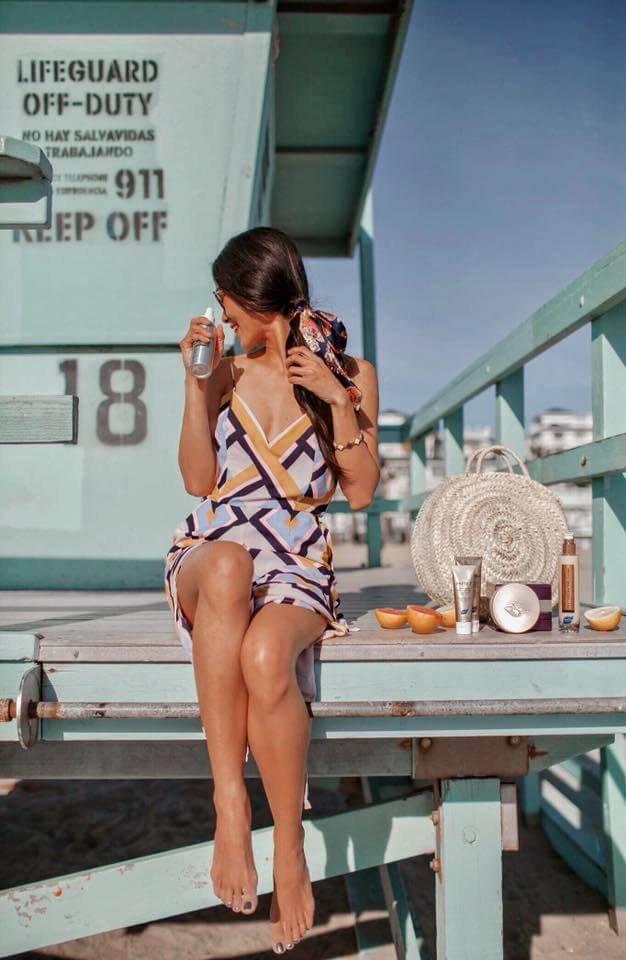 On the days I do wash my hair, I use Phytodensia Plumping Shampoo. It deeply cleanses the scalp, while nourishing and densifying your strands. I put this onto my scalp and massage it in, leave it on for a minute and then rinse it out.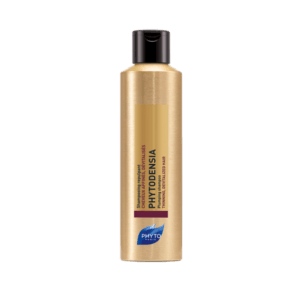 Step 2: Exfoliate
The best way to exfoliate your scalp without aggravating your skin cells would be to gentle remove all the dead skin cells while shampooing your hair. You don't need to use a rough hand to generate the best results. The scalp is sensitive. All it needs is to have a clean surface to be its healthiest. So an exfoliating treatment like Phytopolléine is all you need. It's a 100% botanical potent blend of essential oils that clears build up and removes dry skin without being even remotely harsh. It helps purify and stimulate the scalp with the natural extracts or rosemary, sage, cypress, eucalyptus, and lemon.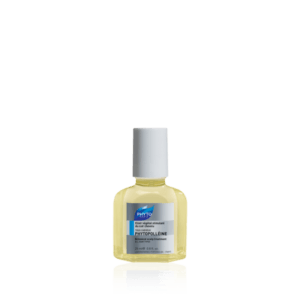 3.Nourish
After having freshly washed hair, don't brush your hair when it's wet, because wet hair is more likely to break and that way you could damage your hair even more! I follow my shampooing with PHYTOKÉRATINE EXTRÊME MASK which contains botanical keratin (complex of 18 amino acids, sapote butter, baobab oil, peony extract). It helps restoring elasticity and strength to renew hair with ultimate softness, suppleness, and shine. After shampooing, on towel-dried hair, I apply a quarter-sized amount to mid-lengths and ends, comb through to distribute evenly and leave on for 5 to 10 minutes, and then rinse thoroughly!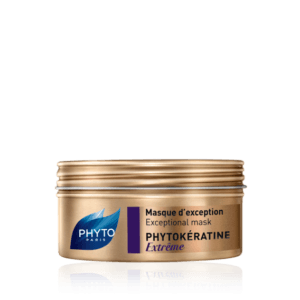 Often, once I reach day 3 or so, my hair can start looking dull at the ends. So I use Phyto 7 Hydrating Day Cream with 7 plants to help my ends look shiny again!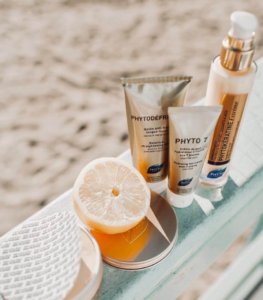 This weightless leave-in cream is fortified with seven plant extracts for hydration, smoothness, and daily protection from environmental stressors and split ends. I apply this cream to my dry hair. I place a pea size amount into palm and distribute throughout hair focusing on ends and I don't rinse!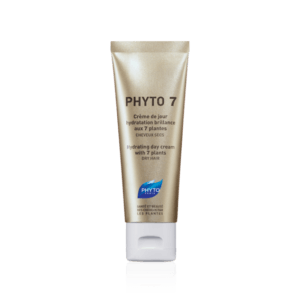 4.Before styling
Once you're done with taking care of your hair in the shower, your hair is at risk of losing moisture when you towel dry it, begin styling it, and finally, step out the door. So I recommend that you should hydrate it once after drying/before styling and once more before stepping out.
I hydrate my hair using Phyto Botanical Smoothing Balm – a heat activated 99% botanical formula rich in ferula, horseradish, and sage. These three ingredients hydrates, smoothes, and protects unruly hair – prepping your hair for a smooth and sleek blow dry result! It adds moisture by forming a layer against the heat. The product is heat activated, so it kicks in the minute you start to blow dry your hair.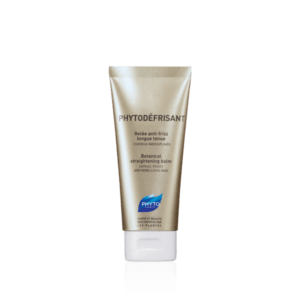 Finally, I add a lightweight leave-in treatment Phytokeratine Extreme Cream that works throughout the day without adding any grease!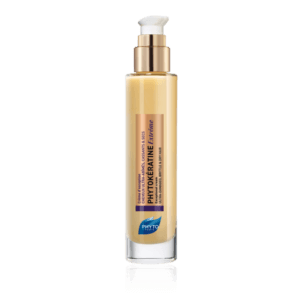 5. Styling
I use Phyto Actif Volumizing Spray to create touchable, voluminous styles. Phytovolume Actif volumizing spray leaves hair looking fuller with incredible movement and long-lasting bounce without stickiness or stiffness.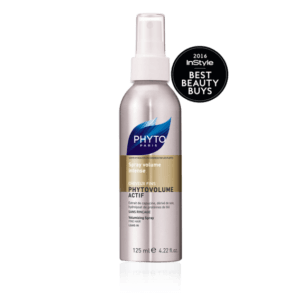 Summary:
Synthetic scents have posed serious health dangers to our lives (cancer, birth defects, kidney failures, asthma,…)! It may seem unbelievable, but the FDA does not even currently require fragrance and cosmetic makers to disclose exactly what they are using to scent products. Are you wondering why companies would continue to use synthetic scents if they're so bad for our health? The answer is straightforward — they are cheaper. The good news is that if you are a careful reader, you can help yourself and your family to avoid the dangers of synthetic scents in all of the products you buy and use. You really have to read labels to know what you're getting these days when it comes to everything, especially any scented product.
That's why I highly recommend any plant-based haircare products like Phyto! Plants have been used to treat and nourish skin for ages. They must have similar nurturing properties for hair. Phyto's motto is  "Plants. Care. Hair." For over 50 years, they have been studying the innumerable properties of plants and created so many unique products for each individual. Their products embrace the principle that healthy hair begins at the root. Phyto boasts the highest concentrations of pure plant extracts in today's beauty market!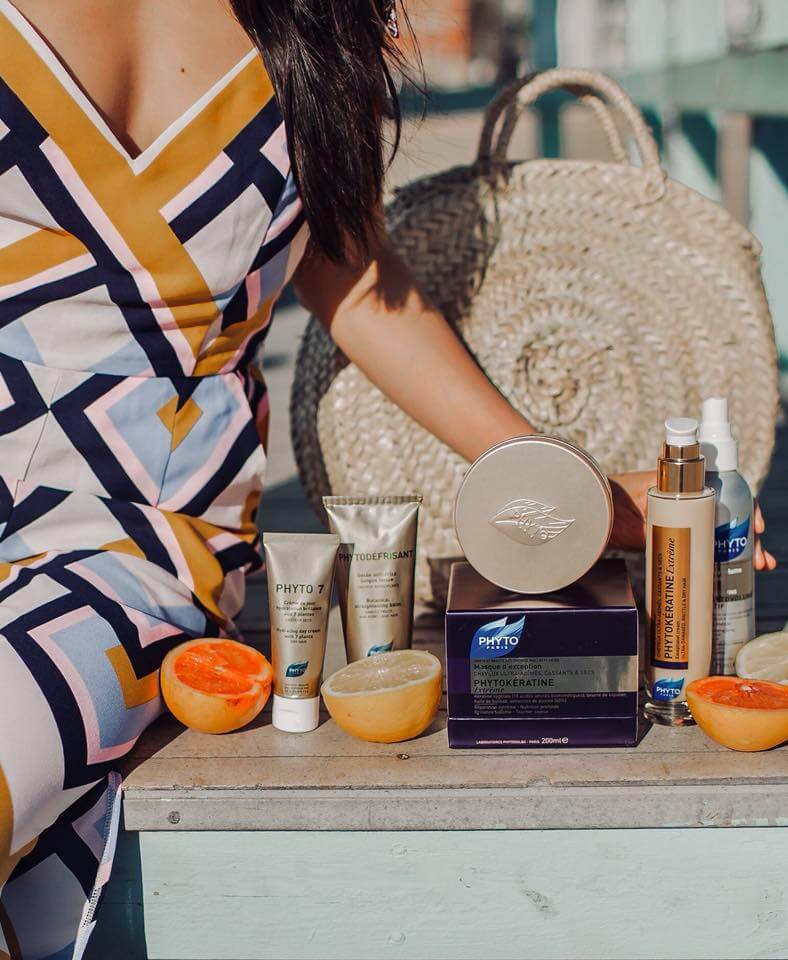 As our bodies need detox from all the modern world toxic food, we also need detox from chemical fragrances and detox for our hair! So toss those synthetic scents in the trash immediately and go smell a flower and remember how the best scents are truly all around us in nature or in plant-based products!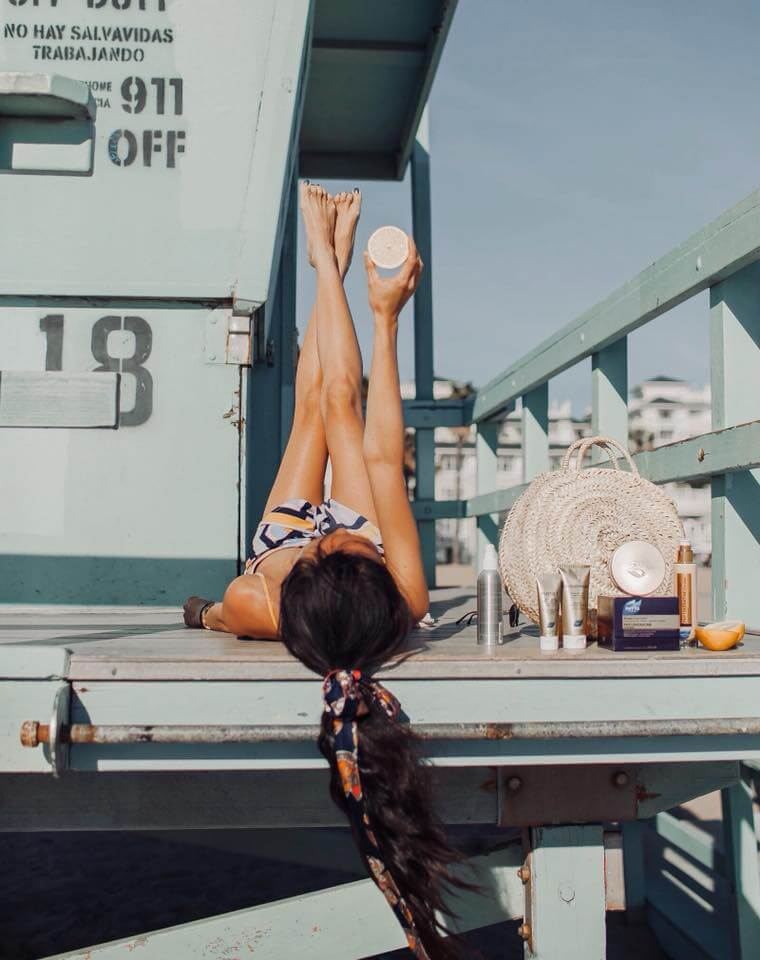 ***Thank you to PHYTO for kindly sponsoring this post. All opinions are 100% honest & completely my own.
SHOP MY POST
RELATED POSTS