Planning the Perfect Fall Picnic
Summer picnics get all the glory, but fall picnics have so many unexpected benefits —fewer bugs, less risk of sunburn and heat stroke, and a more intimate setting away from the summer crowds, not to mention the splendid scenery. As the leaves brighten our days with rich colors, we must take full advantage of their beauty before they begin to fall. What's a better way to enjoy the beautiful vibrant foliage than sitting outside with warm drinks and cozy blankets? As with any event, the perfect fall picnic is going to require some planning on your part. Here are some tips to help you along the way!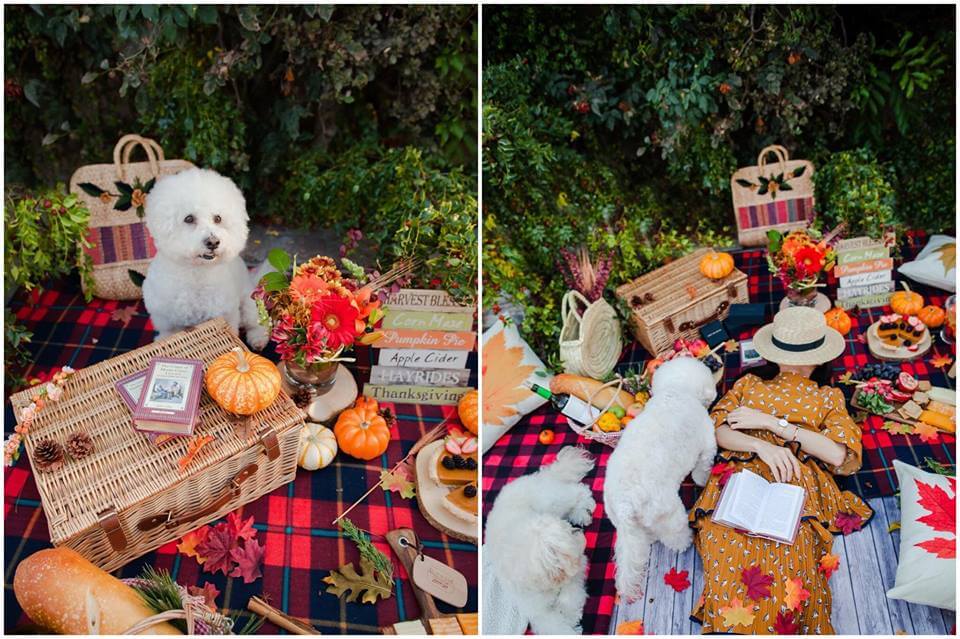 Location, Location, Location 
Location is an important part of planning the perfect fall picnic. You can choose to go to a local public park, a state park, or even somewhere that could be much more discreet. The important thing to remember is that you want to have some alone time, so you don't want to choose a location where a large group of people are going to be.  Just make sure there isn't going to be heavy traffic in the area that you choose.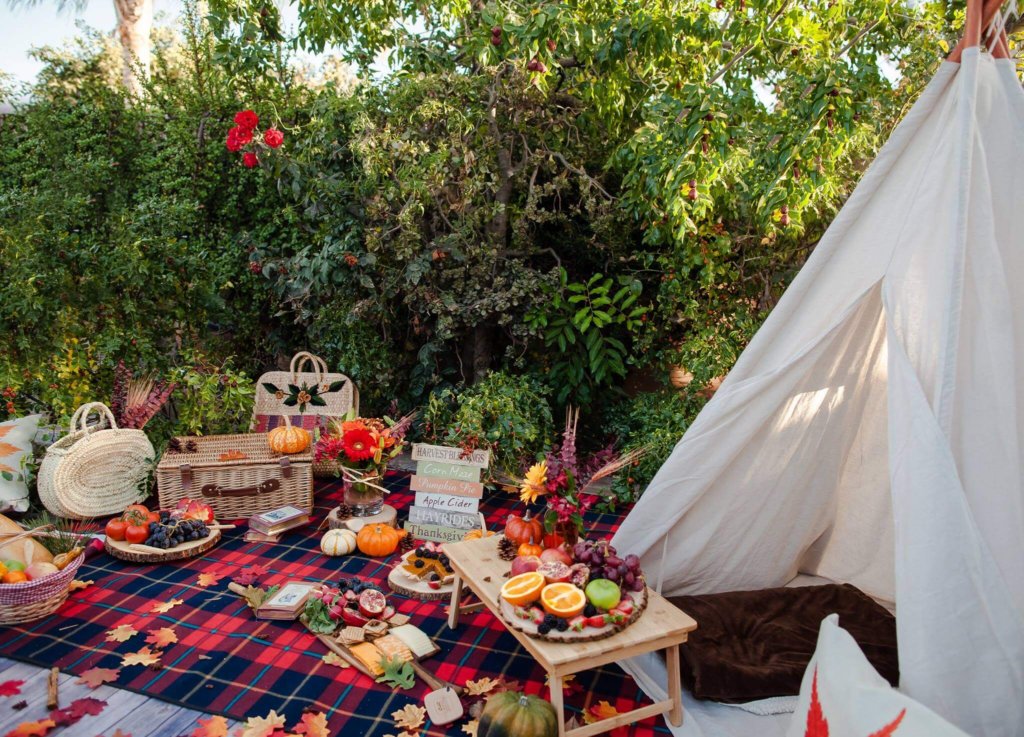 Design it to fit the setting
The rich hues of the fall foliage are so inspiring, why not compliment them with a spread that plays on a fall theme? Fall picnics call to mind images of red-and-blue checkered throw blankets spread across yellow lawn, with overflowing baskets of food. Choose blankets, napkins, and baskets in fall-inspired colors and fabrics. Add some fancy elements like wooden boards for cheese and fruits. Maybe even show off a few DIY picnic decorations. It's a fun way to embrace the season and enjoy a classy afternoon.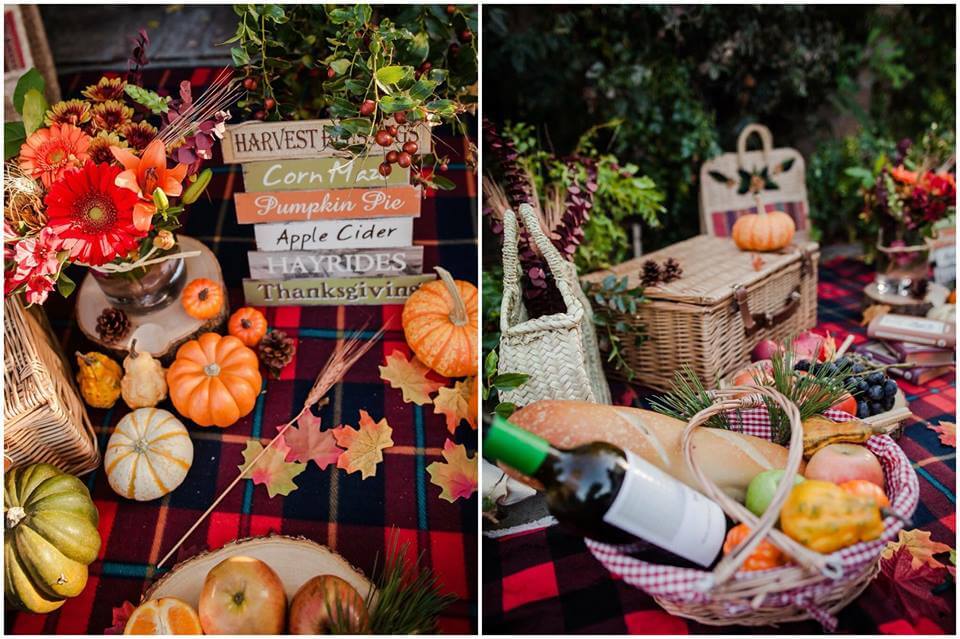 Baskets/Totes  Classic for a reason—light, cheap, pretty, easy to carry! We used a variety of whisker bags and baskets to carry snacks!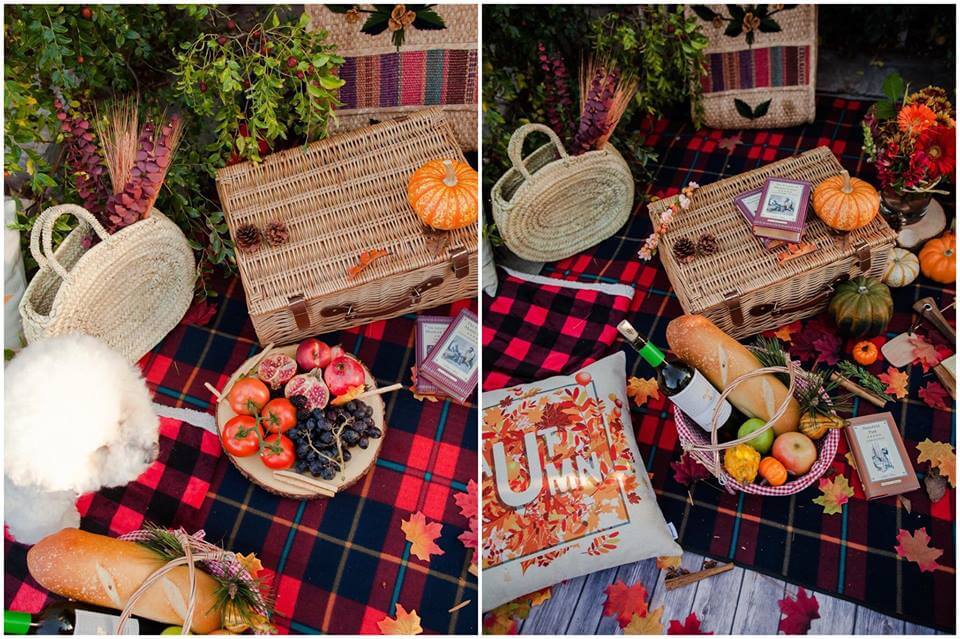 Cutting boards: Wood boards are not only attractive props for fall theme but also very sturdy  for serving.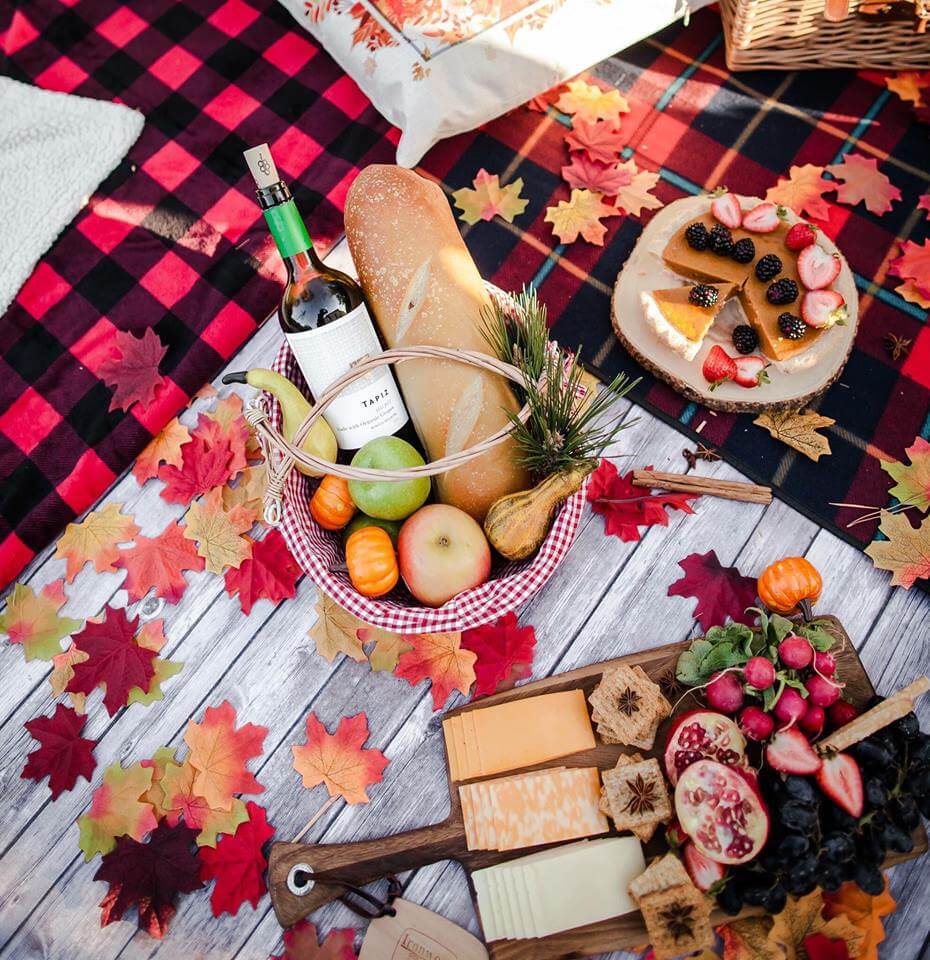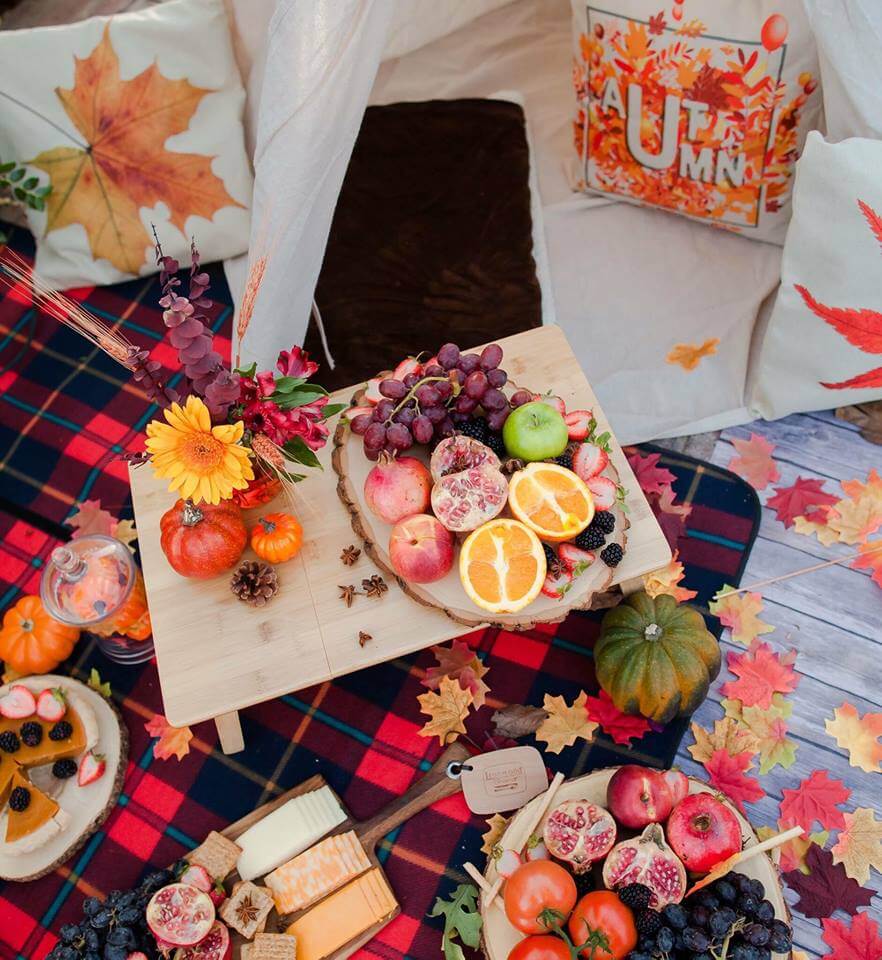 Add nostalgic touches
Weathered or antique supplies add a sense of nostalgia to picnics. Pumpkins, gourds, apples or fall-theme bouquets are natural centerpieces.
Sophisticated Picnic Fare
Serve a selection of simple snacks that don't require utensils, plates, bowls, or electricity. Fresh and dried fruits, nuts, flatbreads, cheese, crackers are ideal for fall picnics!
 Dessert 
Our fall favorite dessert is pumpkin pie. We also brought a bag of strawberries and blackberries to create a simple toppings for our pie!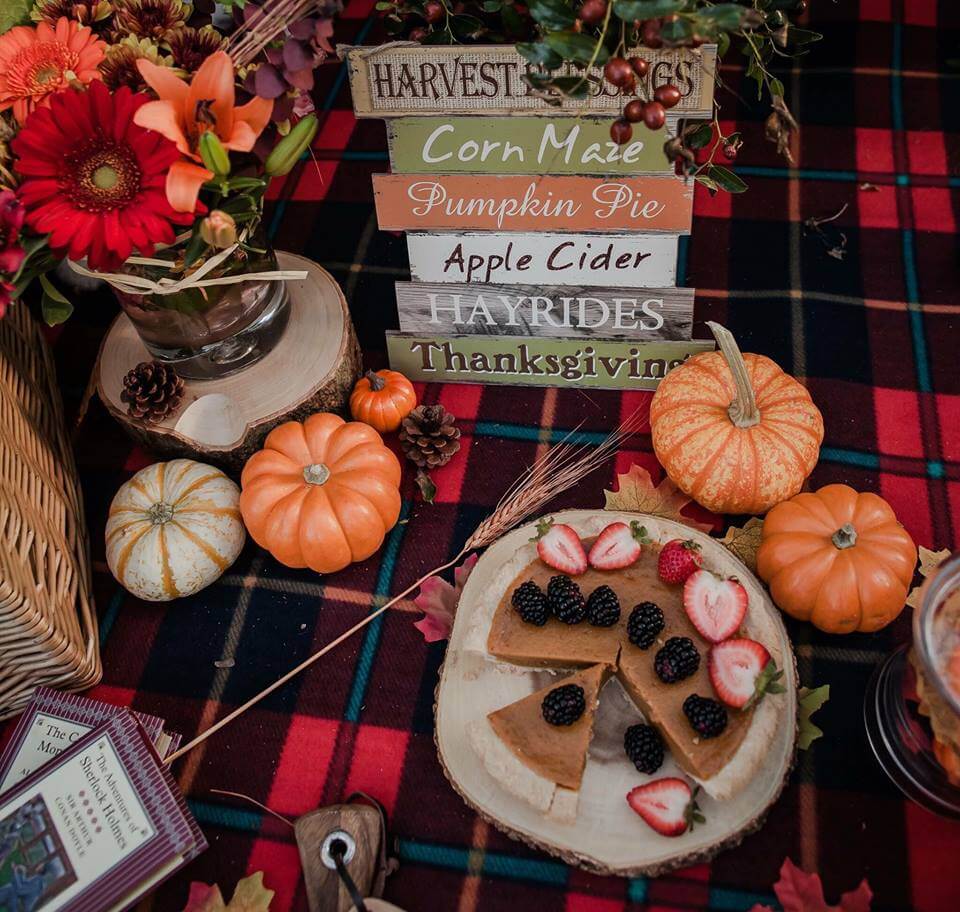 Drink something with more depth
Skip your usual six-pack and stock your picnic basket with a mix of seasonal sodas, such as ginger ale, root beer, cherry cola, black cherry, cream soda,…from Zevia. Zero calories, zero sugar and no artificial sweeteners…..Zevia sodas are always our family's favorite drink! They are delicious, refreshing, and healthy!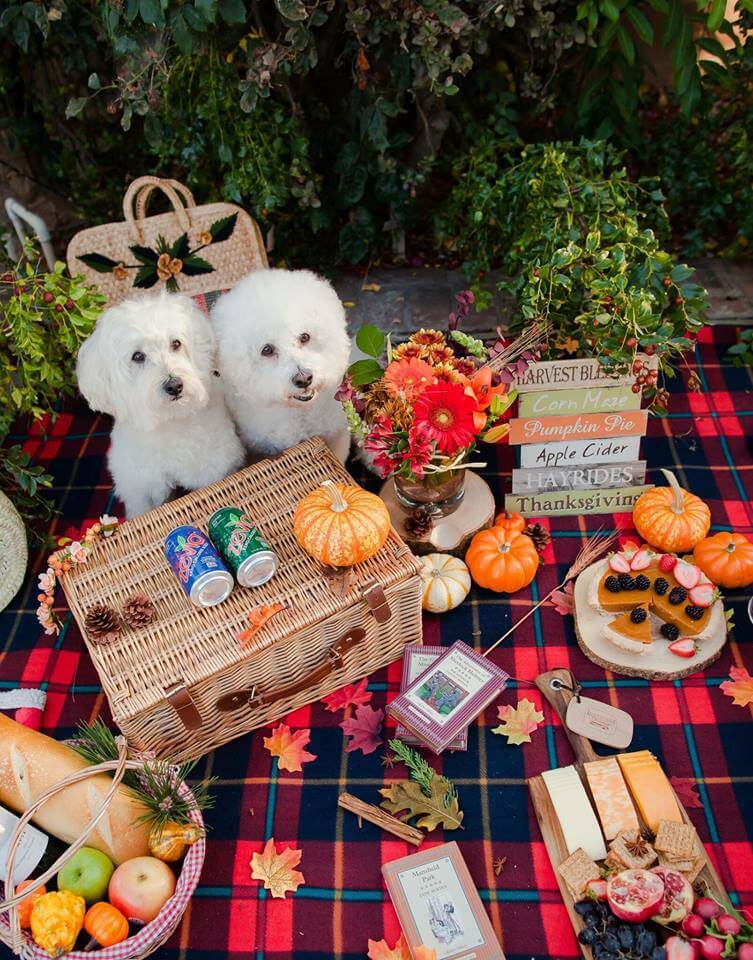 Shield yourself from the wind
In the summer you might want to be right out in the open to soak up the sunshine. But in the fall it's important to choose a location that will protect you from any harsh wind. Under the canopy of a tree is a great spot to picnic. Or you can bring a light picnic tent like teepee so you're tucked away in a sheltered spot at the same time you can admire the beautiful rainbow of changing leaves right above you.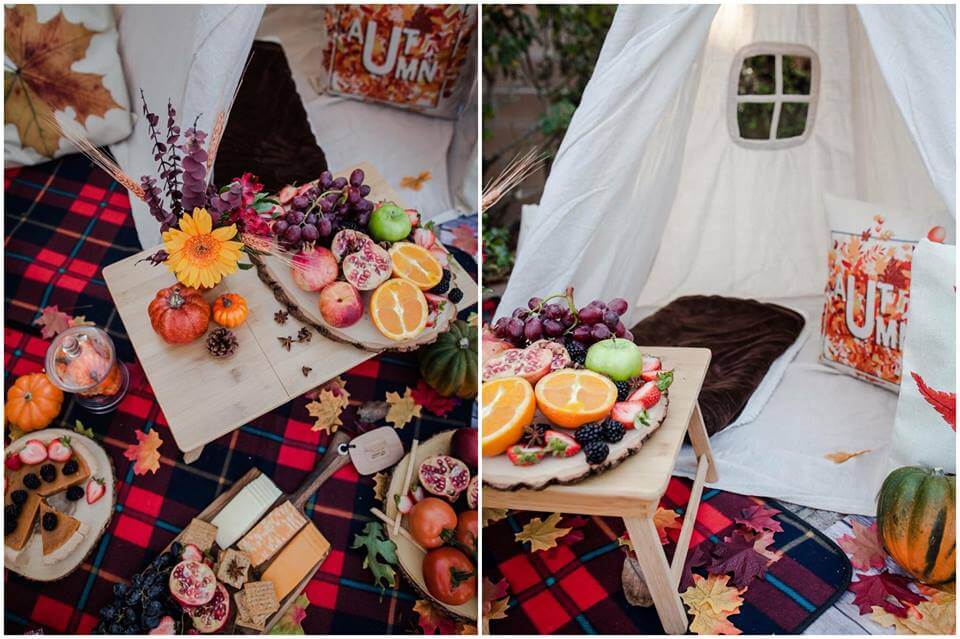 You can celebrate an Autumn Birthday, Autumn Anniversary, or any other Important Occasion with a Picnic! If someone special in your life has an autumn birthday, surprise them with an outdoor picnic. Invite friends and family, bring along great food and, of course, a birthday cake with candles. If it's your anniversary, setting up an autumn picnic is a romantic gesture that your partner will never forget. No matter what the occasion, you can't go wrong with a picnic on a beautiful fall day in the brisk air and vibrant foliage! 
MORE PICTURES FROM OUR FALL PICNIC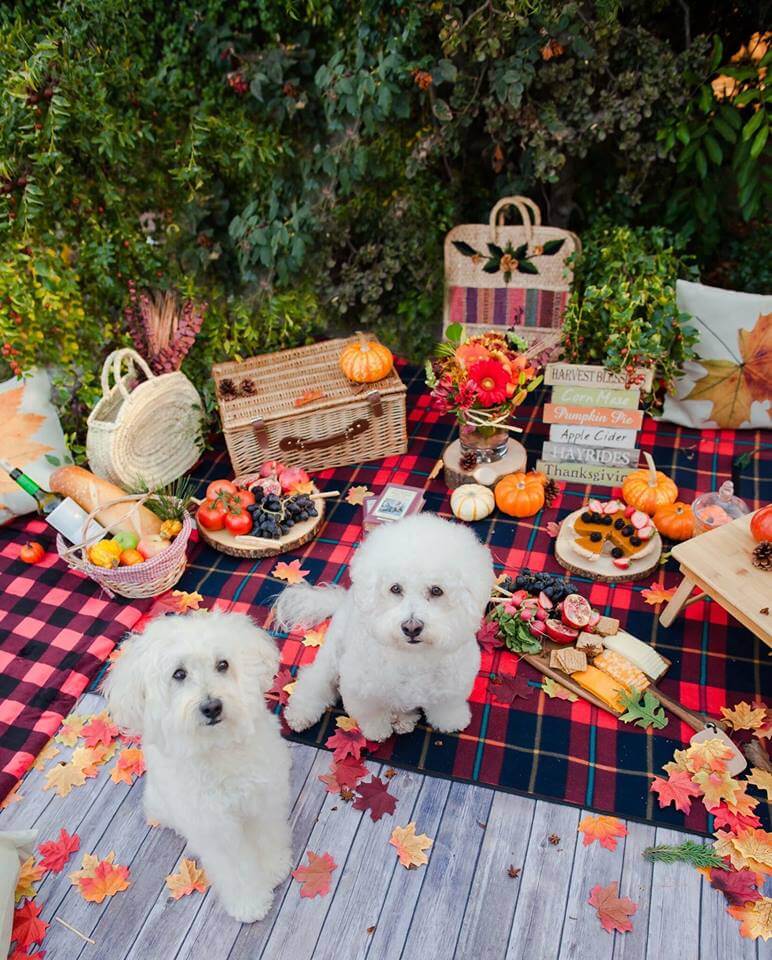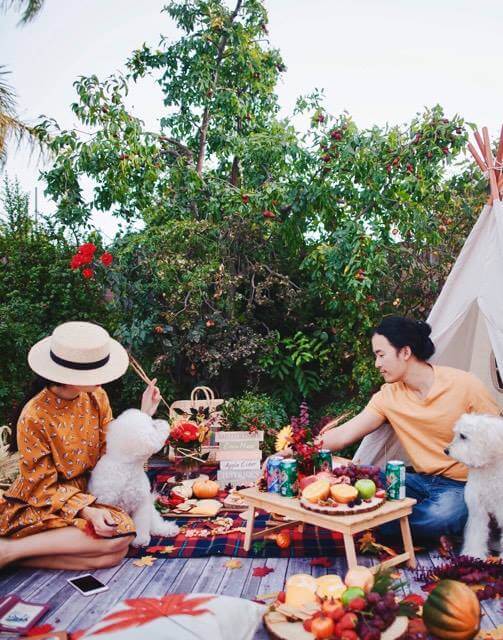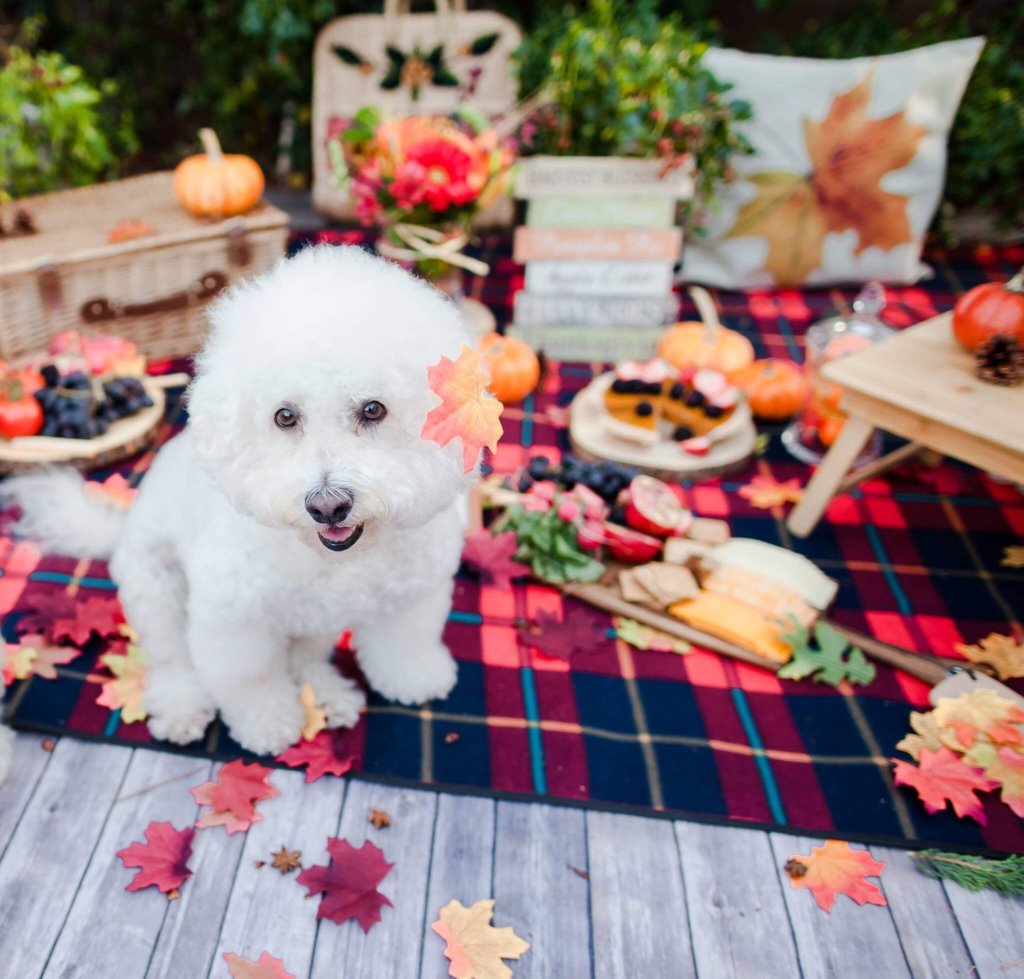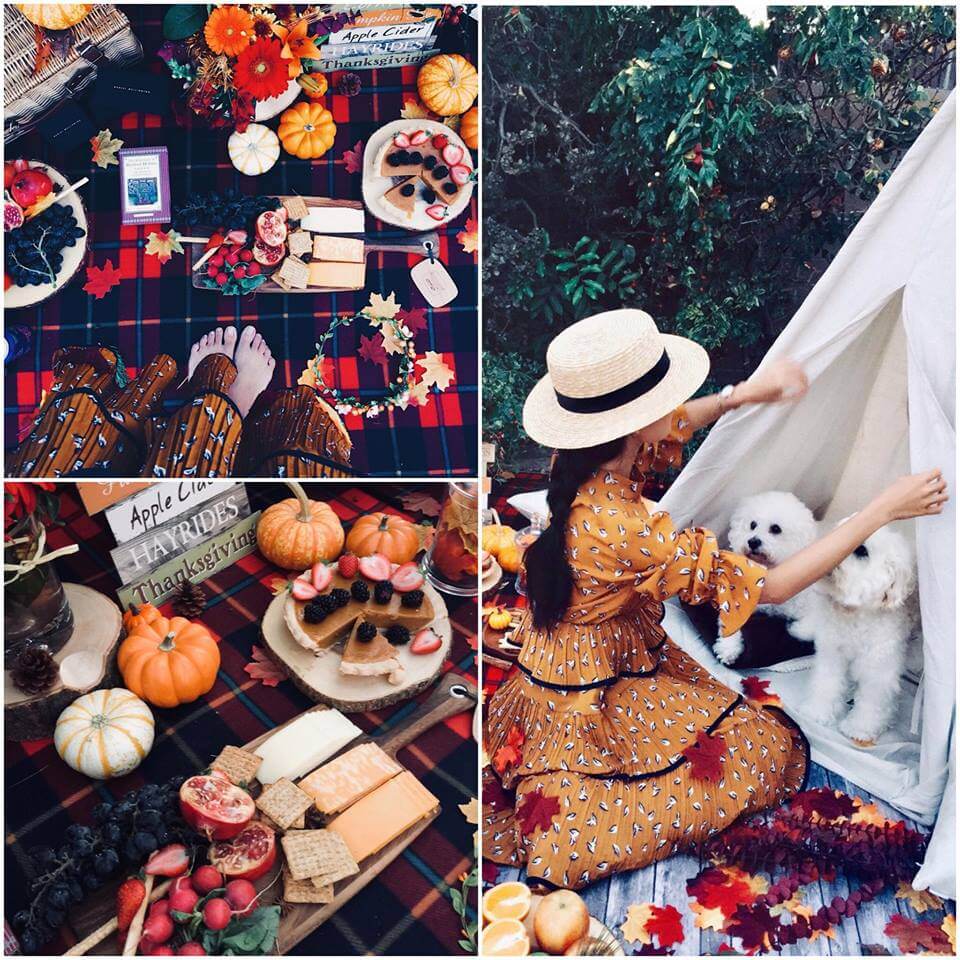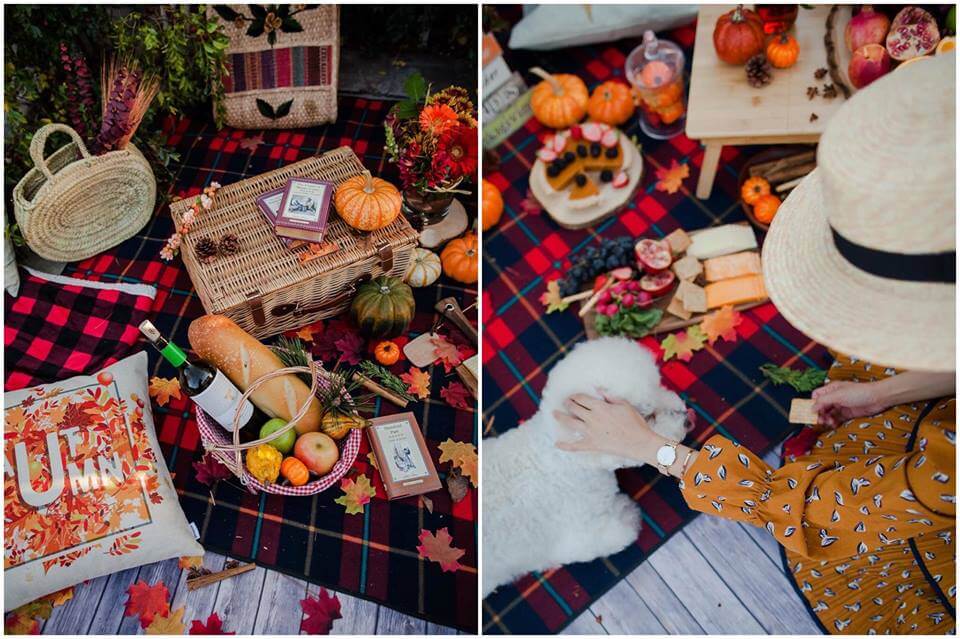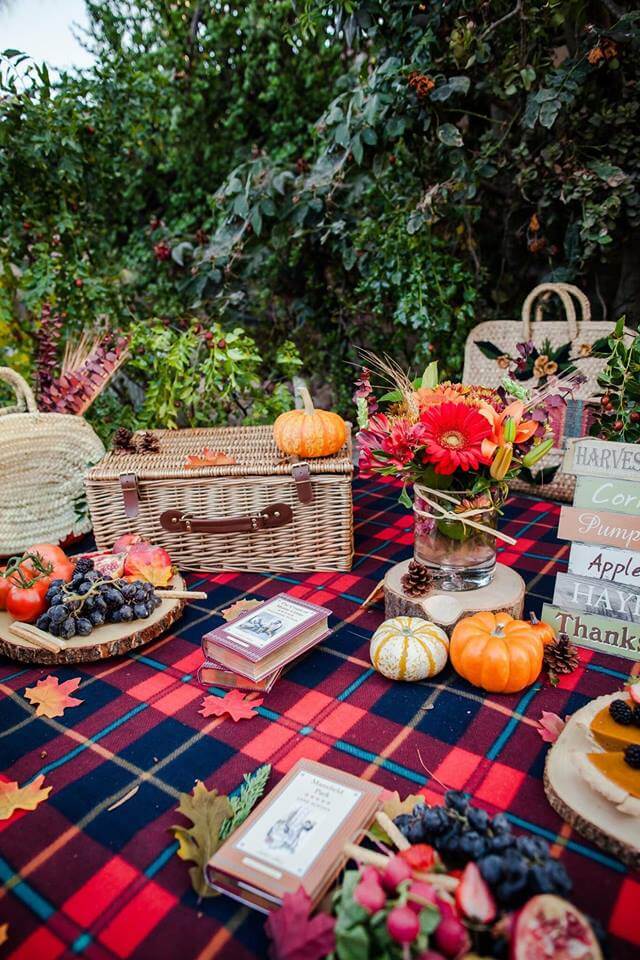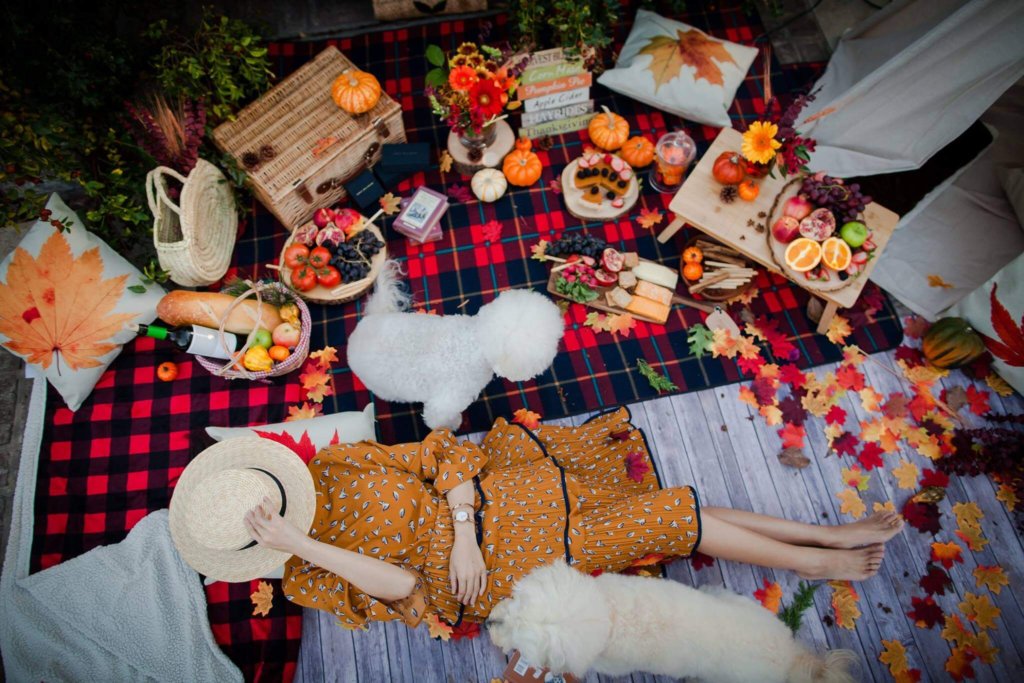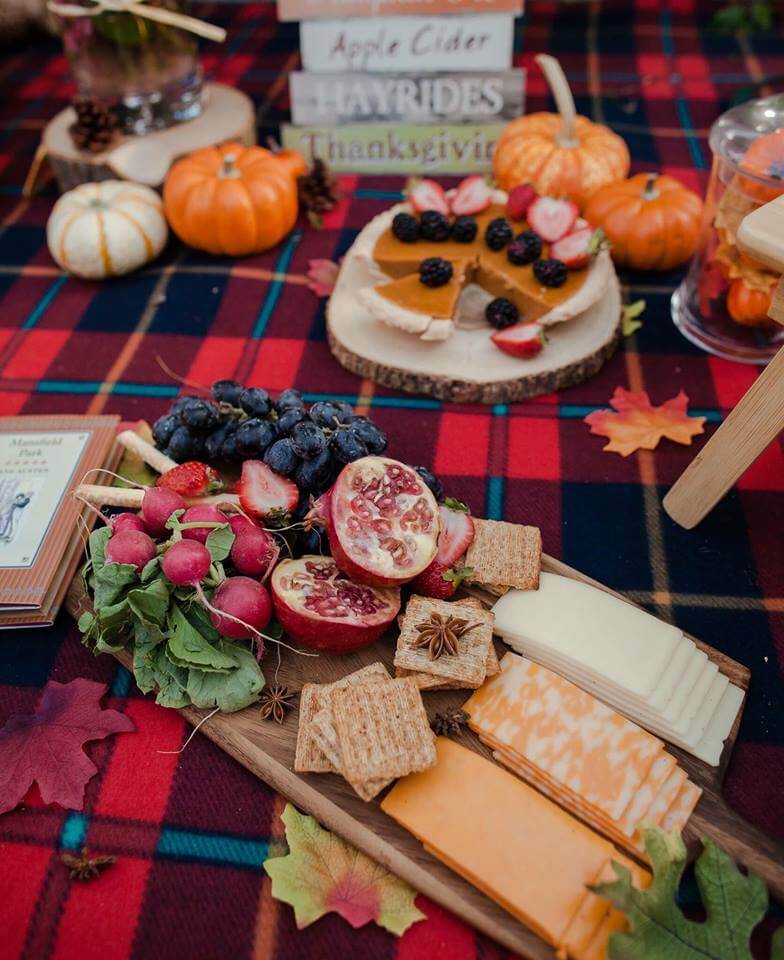 SHOP MY FINDS
RELATED POSTS